The last two week's have been jam packed with bookbinding know-how, and if you've followed along, you are a pro by now.We only have two bookbinding posts left and today's features a little eye-candy and a mini-tutorial.
If you watched "How to Create a Text Block" and "How to Create a Hard Journal Cover" you know the technique of assembling your handmade journals. For me – the hardest part of creating journal is deciding what I will use to cover the bookboard. I usually spend about 25 minutes waffling about which patterned paper will look the best…it's really pretty comical. And let's not forget all the other options beyond patterned paper! There's wrapping paper, fabric…and in the case of today's mini tutorial: handmade gelato ombre paper.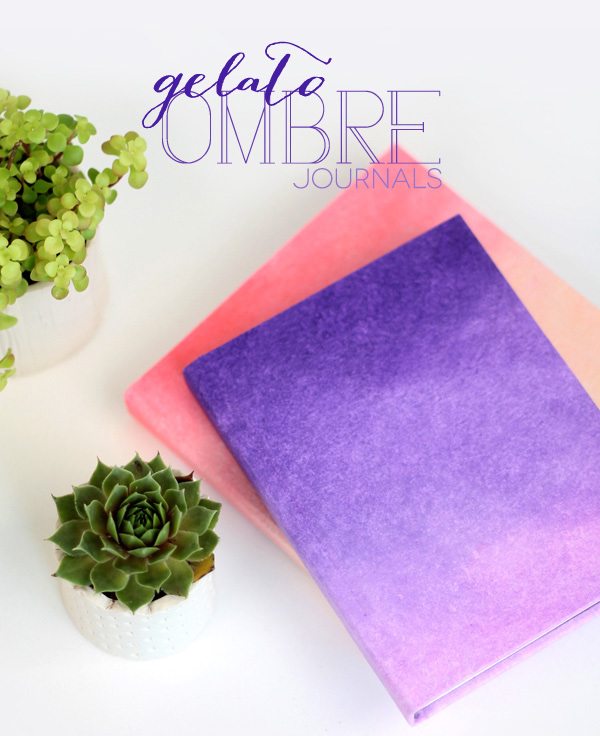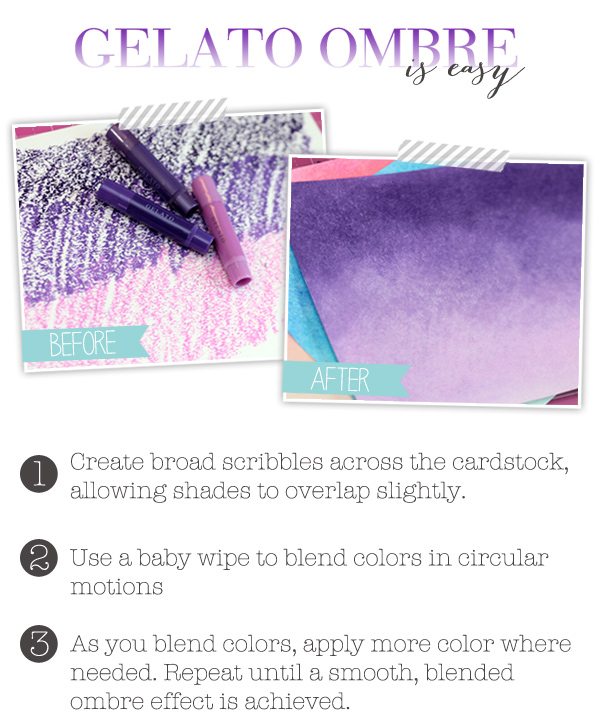 Ever since I got my package of gelatos, I've been addicted to the beautiful ombre effect you can create with them. I've created ombre stationery with them and today I'm creating on a bigger scale by using 11×17 Natural White Cardstock from Paper Presentation. This particular cardstock is thick and has a bit of texture to it, both of which work well for blending the colors together with a baby wipe.
Once you've created your ombre paper, just use it as you would patterned paper to cover your journal. Easy enough! Now for some ombre eye candy…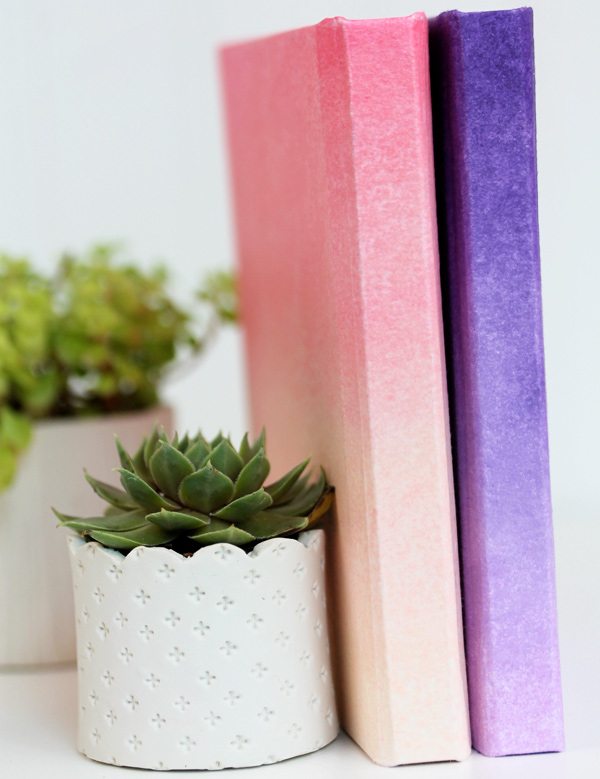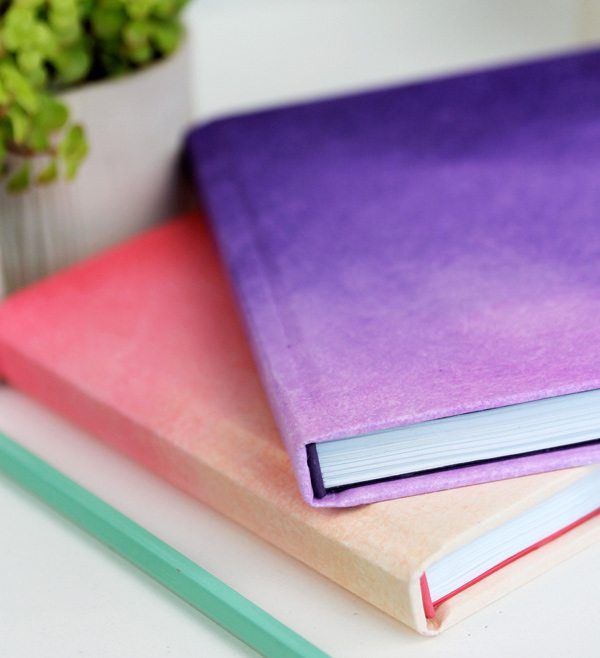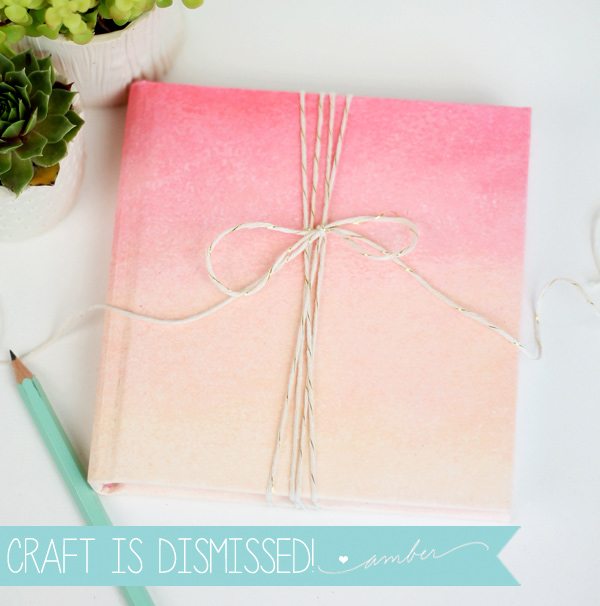 SUPPLIES
MORE BOOKBINDING TUTORIALS
How to Make a Text Block | How to Make a Hardcover | How to Make a Composition Style Notebook | How to Make Your Own Bookcloth | How to Make Elastic Closures & Headbands | Perfect Binding