It's rare that I craft with traditional shades of red, white and blue but today we are going full patriotic with something that will make your paper crafting soul sing. You see, I spent a good bit of time living in The South, so I am very familiar with the charm of a porch decked out with swings and swags of red, white and blue fabric. But, alas, I currently live in Miami, where we don't have porch swings…or even a porch for that matter. These days, my patriotic decor is relegated to the wall next to our dining table so I need to think small. With that in mind, I decided to craft up some easy paper bunting reminiscent of those southern porches. Let me show you how to make your own: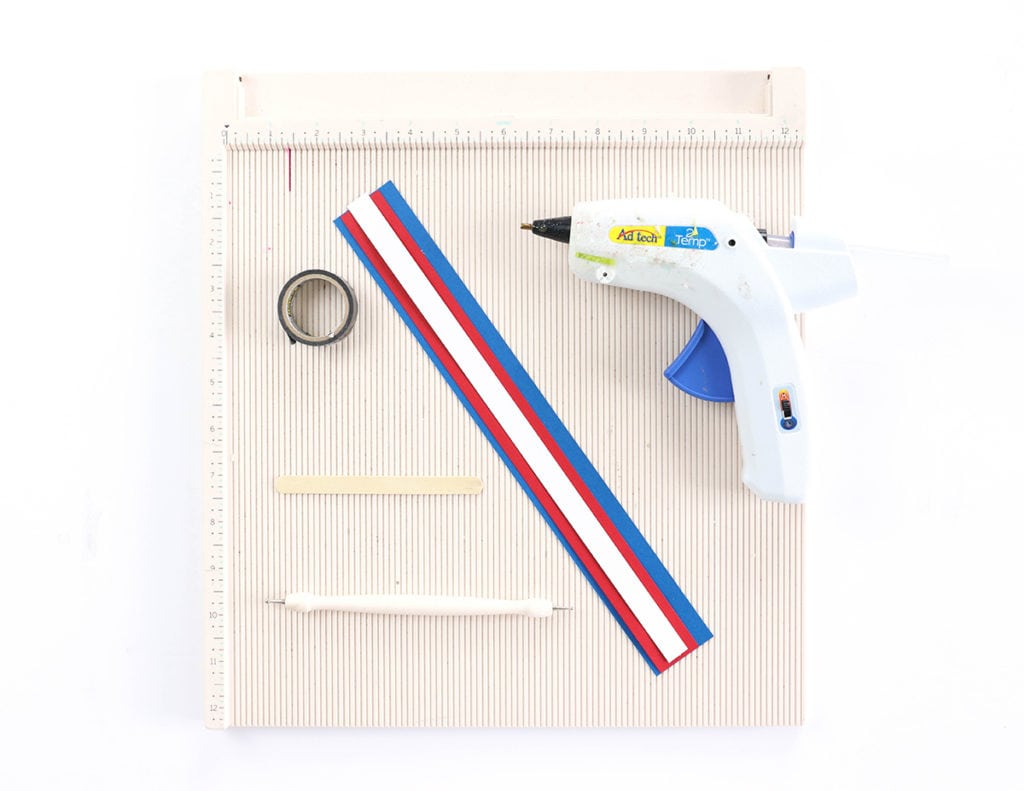 Chances are you have lots of this on hand:
A scoring board. The one I use is hard to come by these days, so I recommend the Trim & Score Board from We R Memory Keepers
One 1/2″ x 12″ strip of white paper
One 1″ x 12″ strip of red paper
One 1 1/2″ x 12′ strip of blue paper
Tape
Popsicle stick
Hot glue gun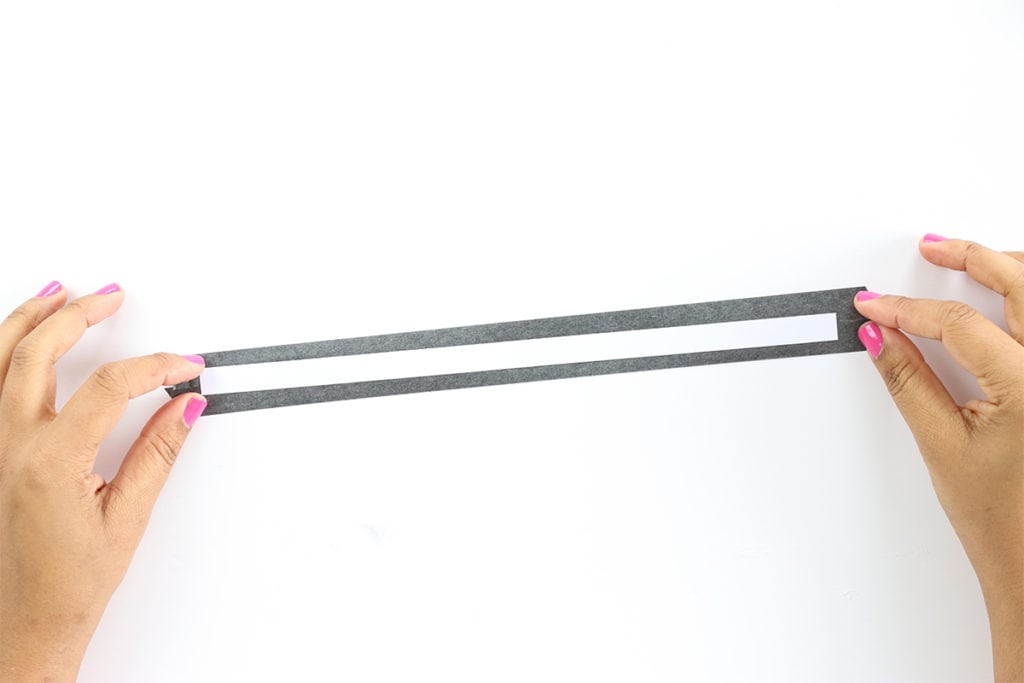 STEP ONE
Place the white strip of paper onto a thick piece of tape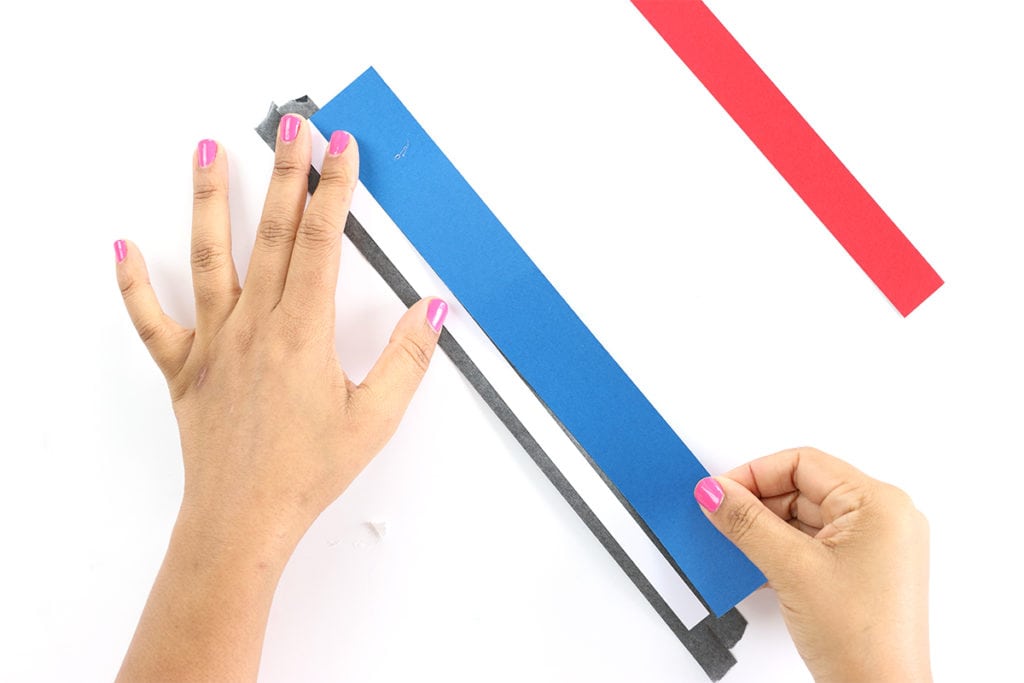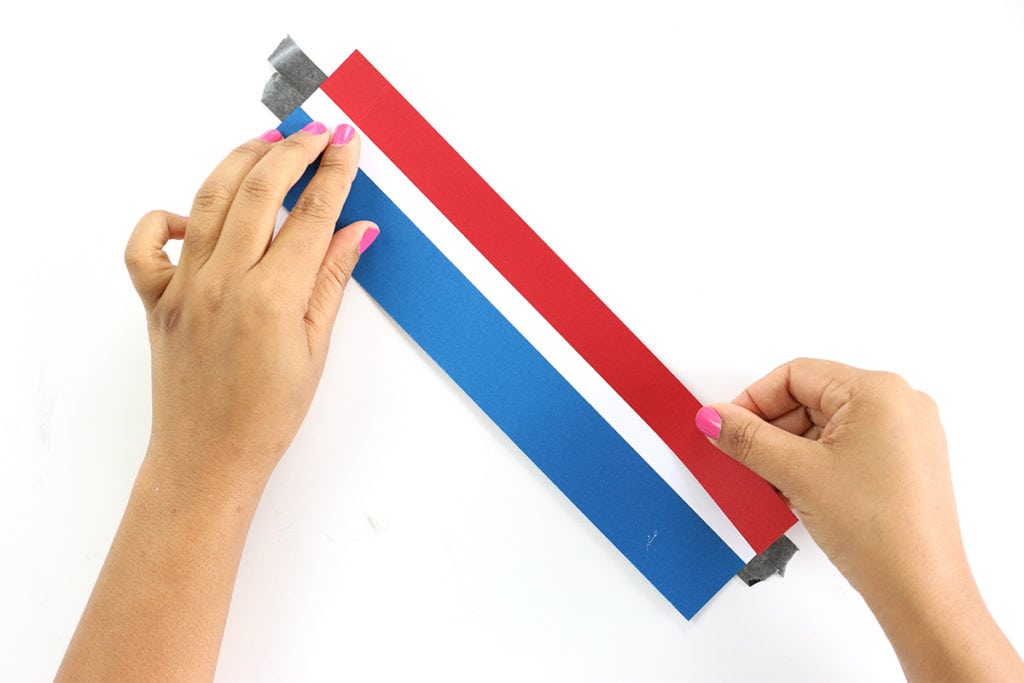 STEP TWO
Adhere the red and blue strips of paper on either side of the white strip to create a seamless red, white and blue pattern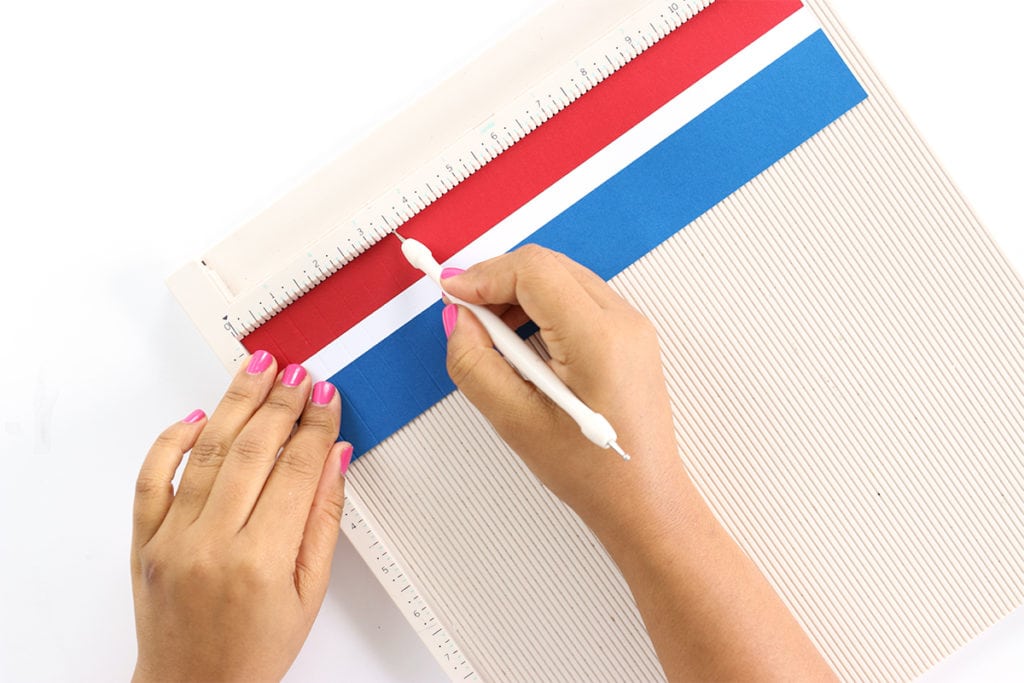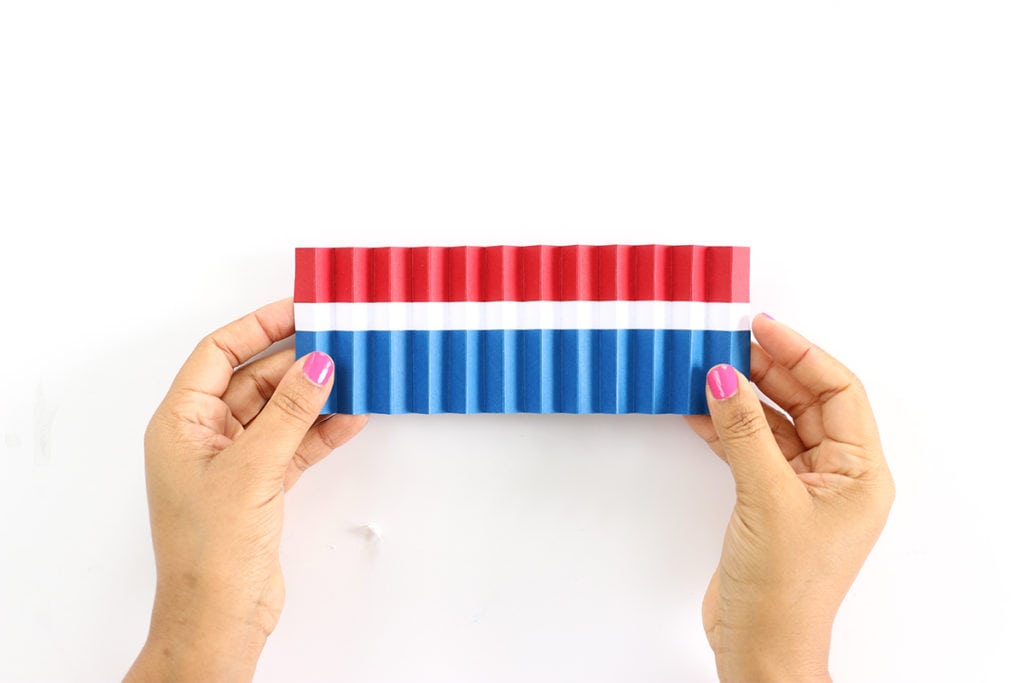 STEP THREE
Place your striped paper onto the scoring board and score at 1/2″ intervals then fold into an accordion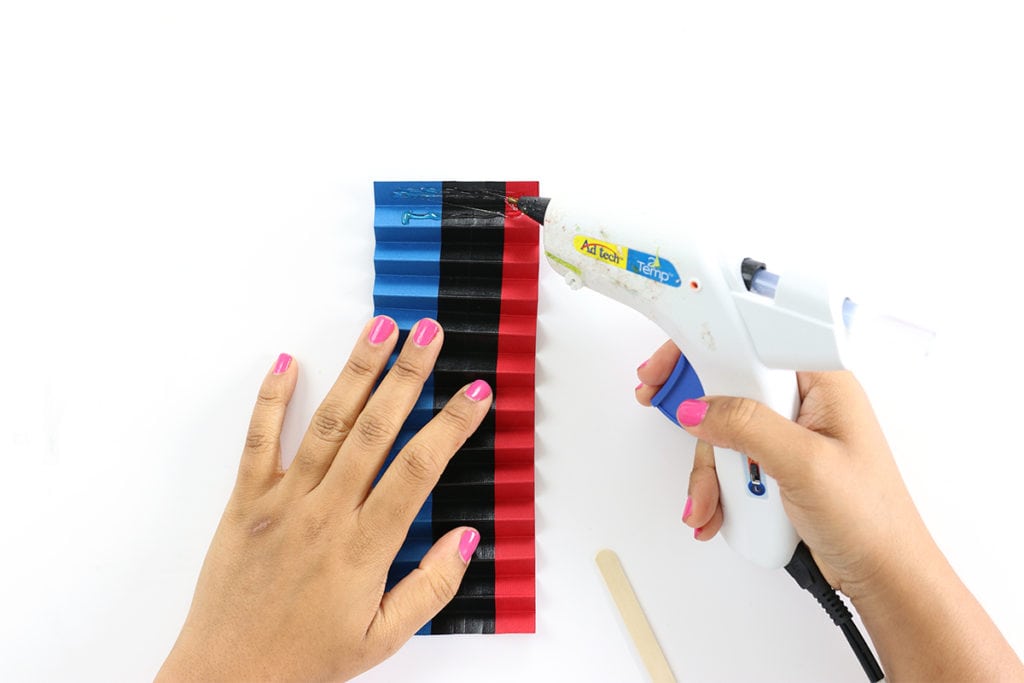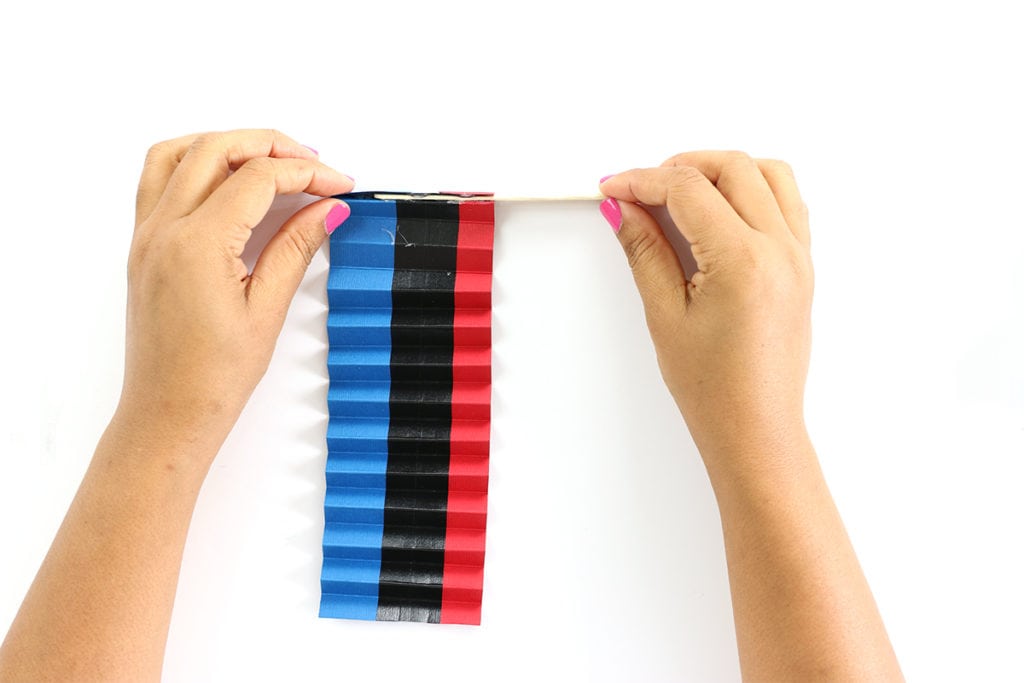 STEP FOUR
On the back of the accordion fold, add hot glue into the first fold then place a popsicle stick as shown.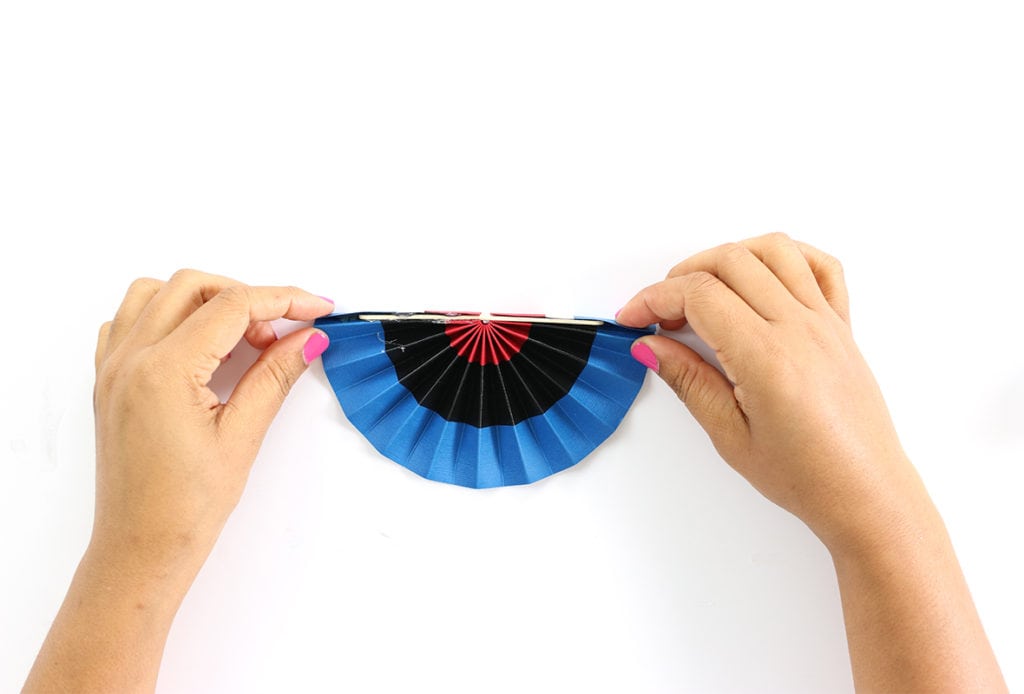 STEP FIVE
Add more glue into the bottom of the accordion fold, then bring the accordion fold around to attach the other half of the popsicle stick within the fold.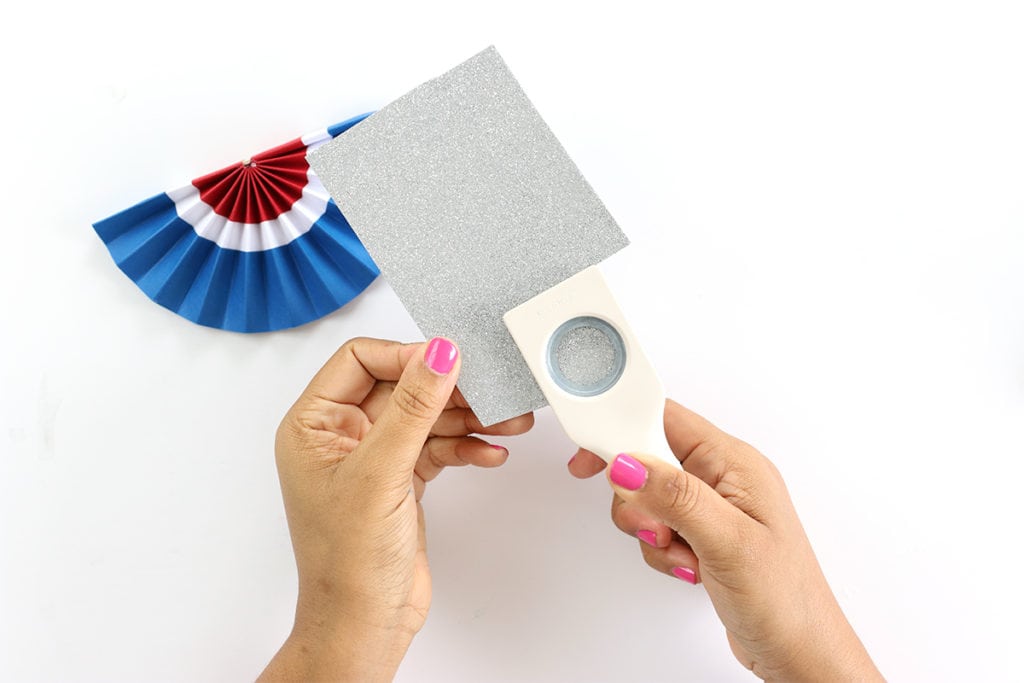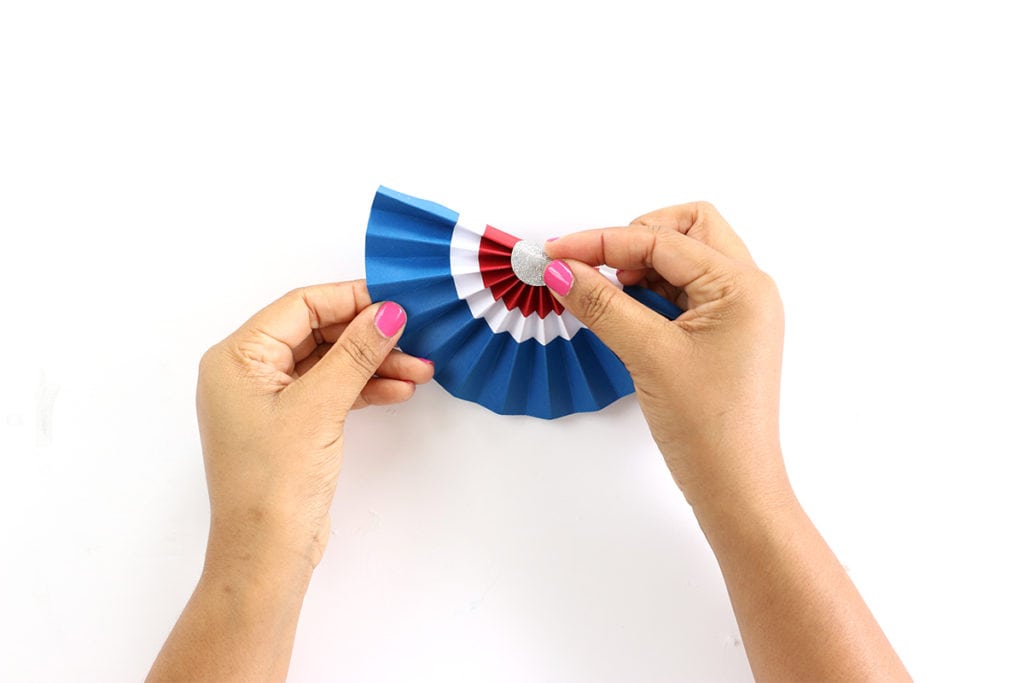 STEP FIVE (OPTIONAL)
Punch a 1″ circle from glitter paper and use hot glue to adhere to the center of the bunting. DONE!