When it comes to Christmas lights, I have always taken the easy route. We own a pre-lit fake tree so I've never experienced the battle with a tangled string of lights. Judge me all you want, but from what I've heard, Christmas lights give you nothing but heartache and grinch-like emotions. I'll take a hard pass.
I'm not completely anti-string-lights, though. I can appreciate their beauty and I'll certainly take a moment to stare at other people's houses with tons of lights Key phrase: "Other people's houses." In this house, I'll stick to my pre-lit tree and a super simple DIY Christmas lights paper garland that requires no detangling. You're going to love how easy these are to create.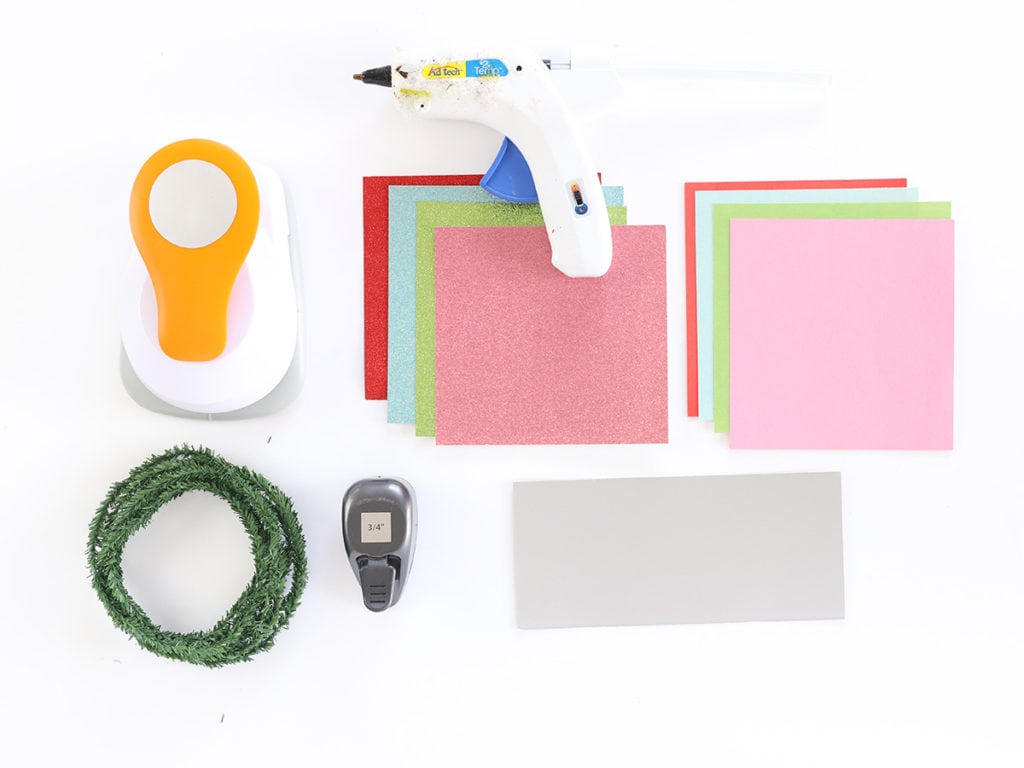 To make this DIY Christmas Lights Paper Garland, you'll need:
Glitter cardstock in pink, red, teal and green
Plain matte cardstock in pink, red, teal and green
Hot Glue Gun
mini green garland (you can find this in the dollar section at Target!)
3/4″ square punch
Silver metallic cardstock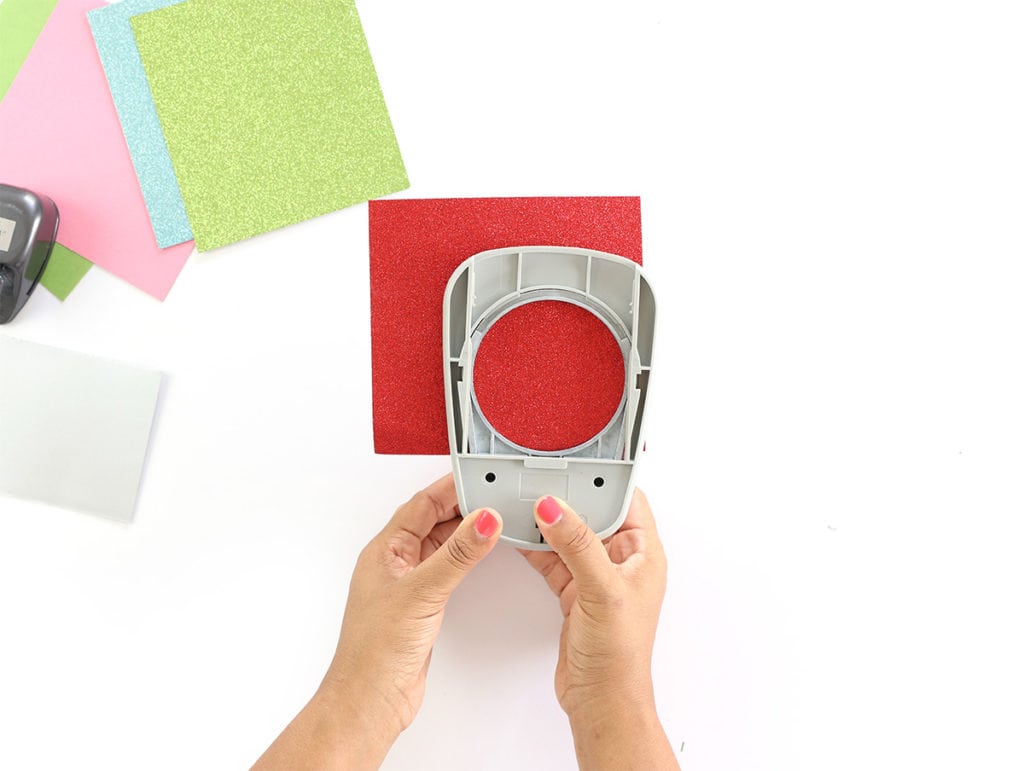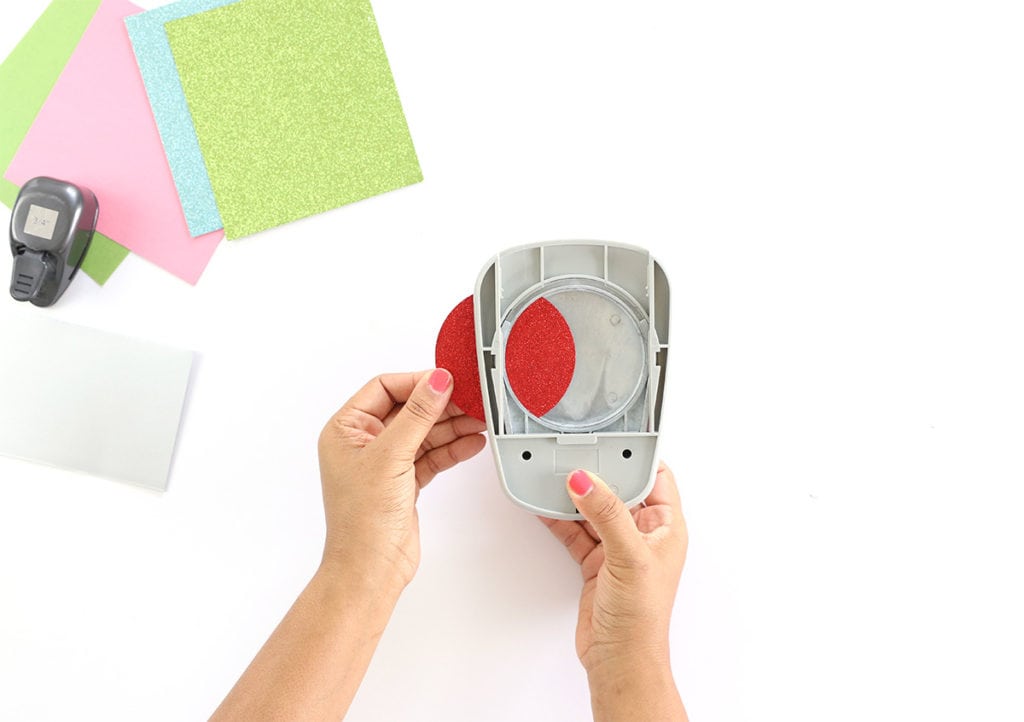 STEP ONE
Punch a large circle from glitter cardstock, then punch the circle again to create a pointed ellipse (or football) shape.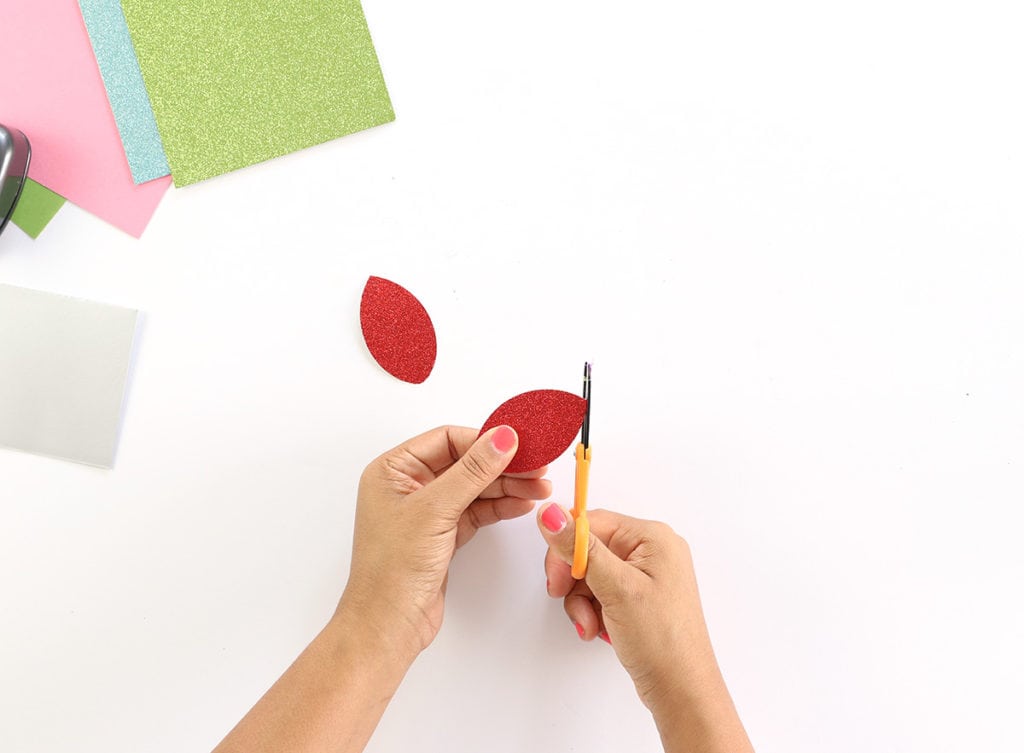 STEP TWO
Use scissors to round off one of the points on the football. This will make it look more Christmas bulby. Yeah. I just made that up.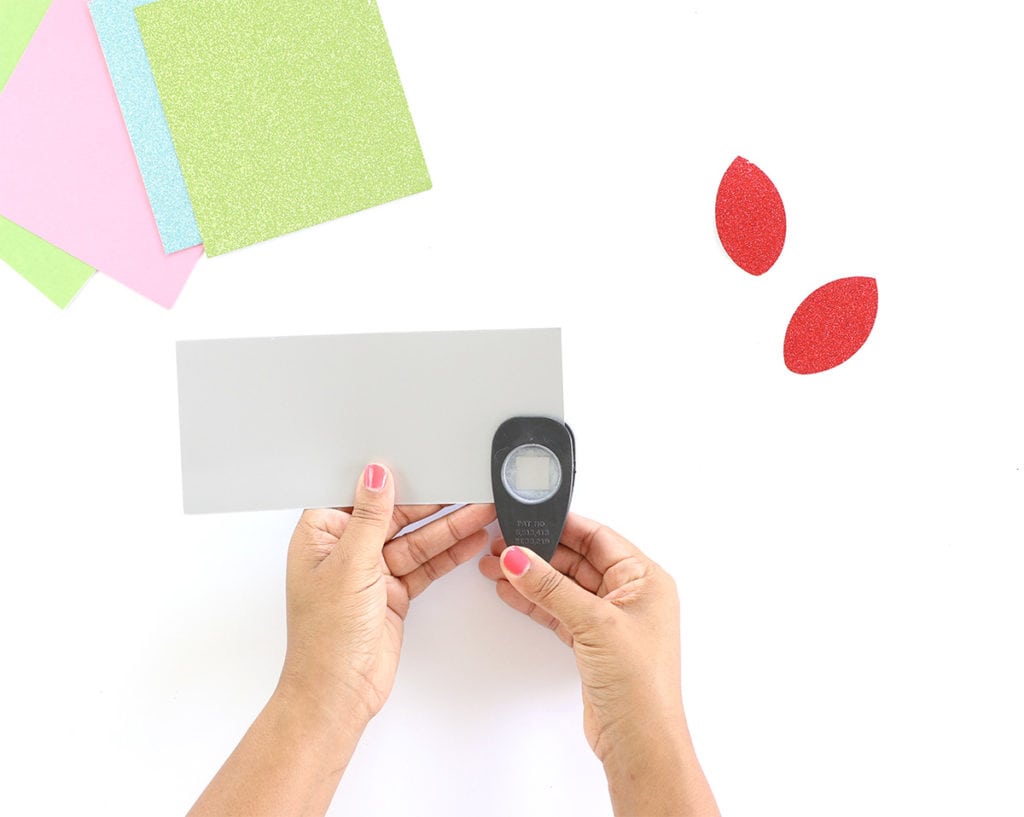 STEP THREE
Punch a square from silver cardstock. This will be the metal top of the bulb.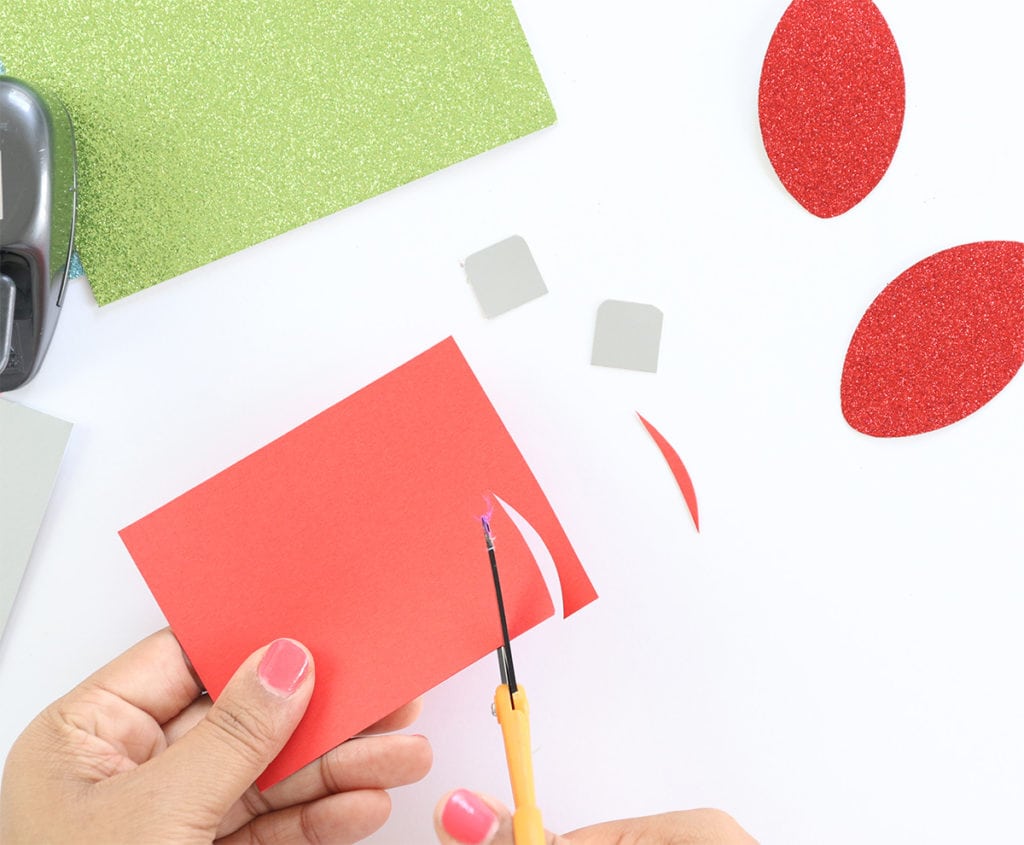 STEP FOUR
Use scissors to cut a thin, curved sliver shape from matte cardstock. This may seem weird but trust me, this little sliver is going to do wonders for your paper bulb. It brings each one to life and makes it look like a reflection on each bulb.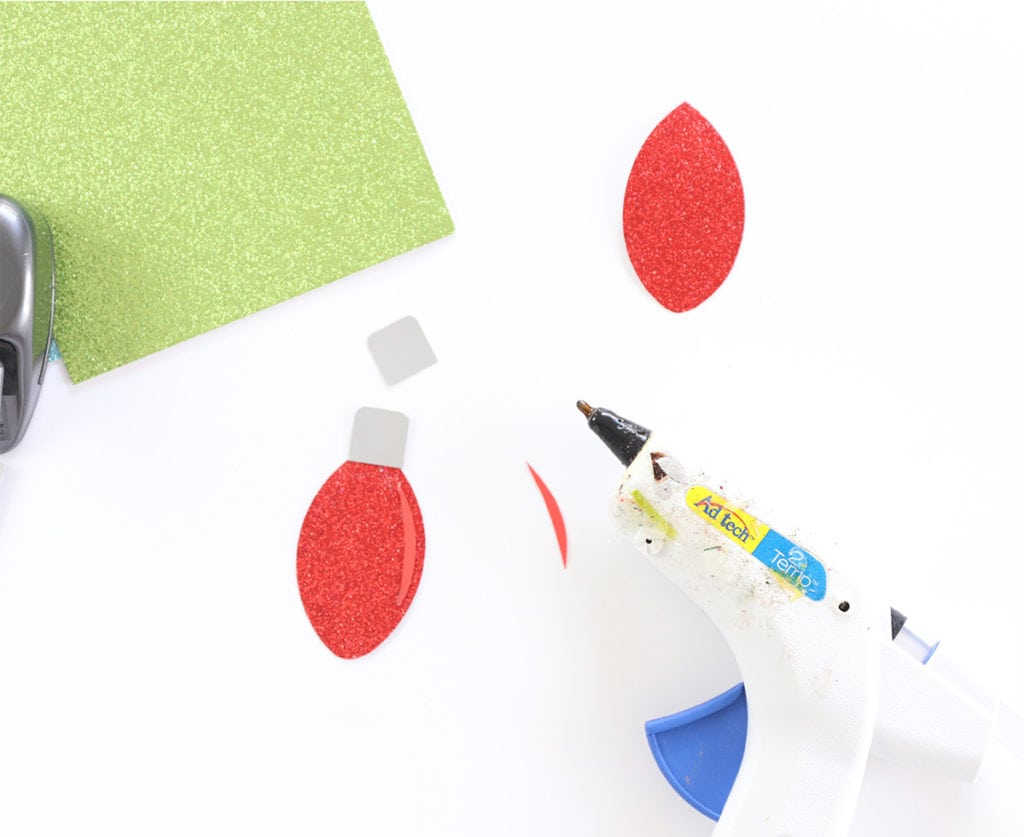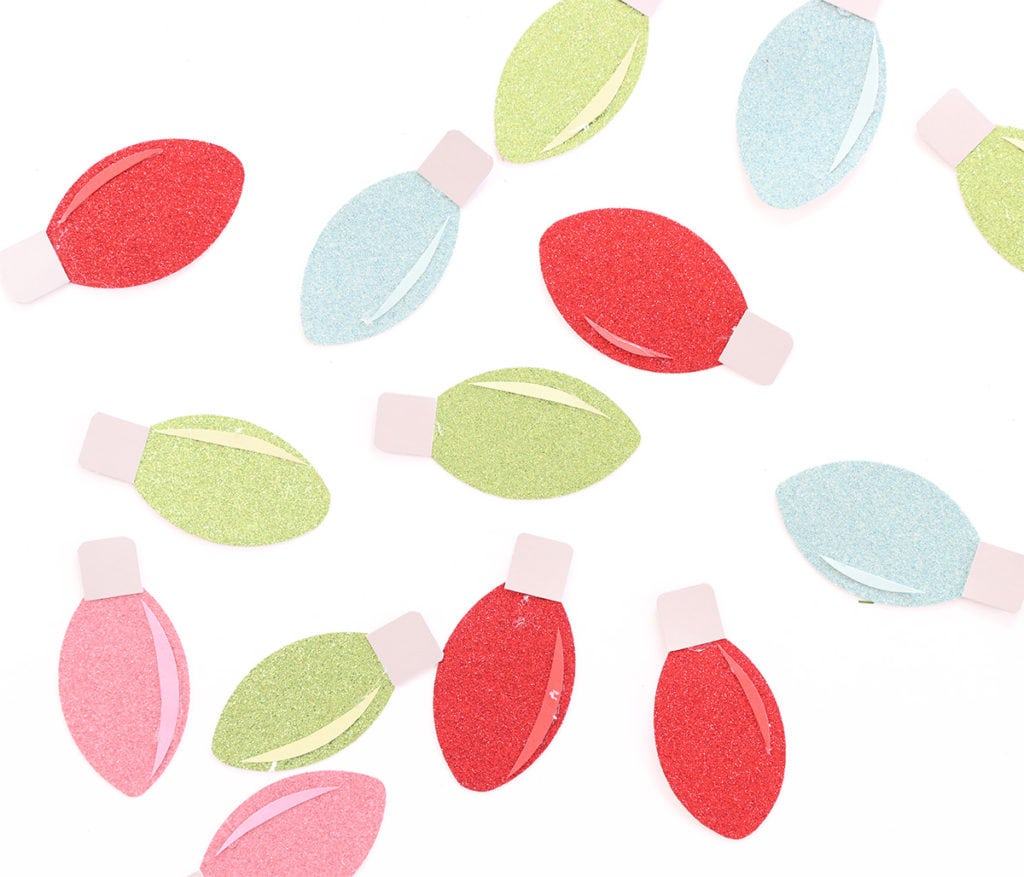 STEP FIVE
Assemble the bulb as shown, using a hot glue gun. Keep making bulbs until you have an assortment of colors.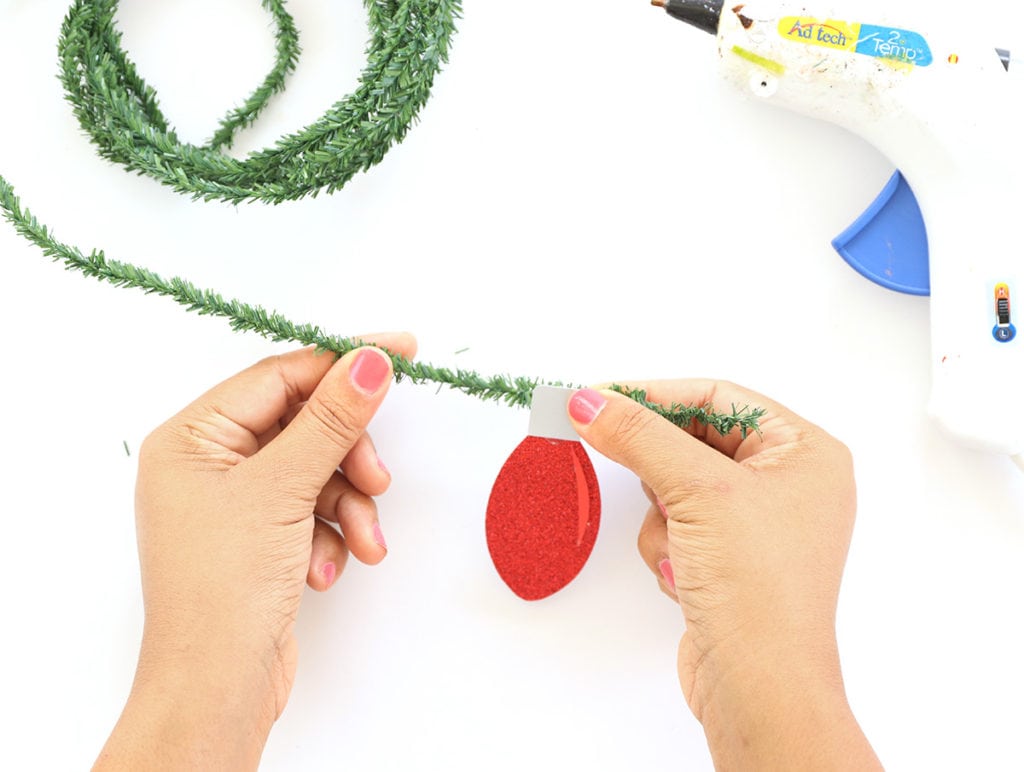 STEP SIX
Use a hot glue gun to adhere the bulbs to the green garland. Ta-da!!! You've got the perfect little string of Christmas lights – no electricity. No tangling. Nothing but awesome.