If you've been following Damask Love on Facebook, you may have noticed a certain piece of papery goodness in the background of each video and live shoot. Lots of you have asked about it, wondering where it came from! Did you make it? Did you buy it? Well, I'm here with the answer and a full tutorial to make sure you can have your very own giant paper holly garland!
Now, I'm willing to venture a guess that you have a respectable stash of paper crafting supplies, with the hopes of the day when that PERFECT project comes your way. If so, today is that day that you can dig into your stash to create this beautiful holiday craft project that will jazz up your house and give you major bragging rights with your friends and family. Let me take you on a little tour of how this project was created: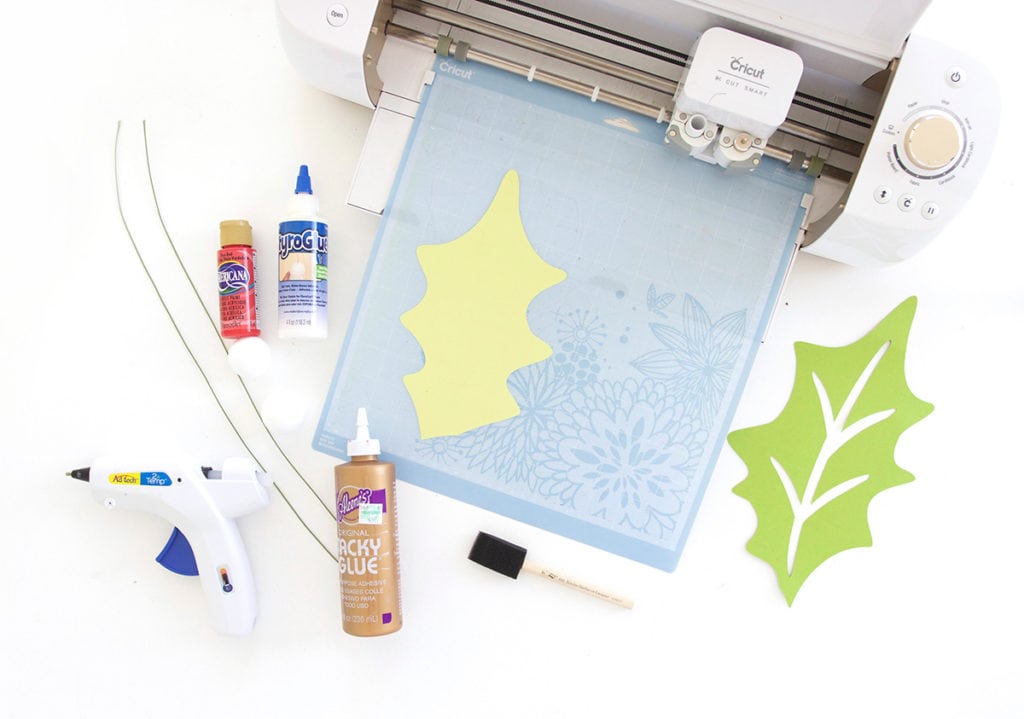 You'll need to grab the following supplies:
Styrofoam Balls
Floral Wire
Styrofoam Glue
Hot Glue Gun
Cricut Explore
Tons of green cardstock cut into holly leaf shapes using THIS Cricut Design Space link.
Foam Brush
Americana True Red Paint
Tacky Glue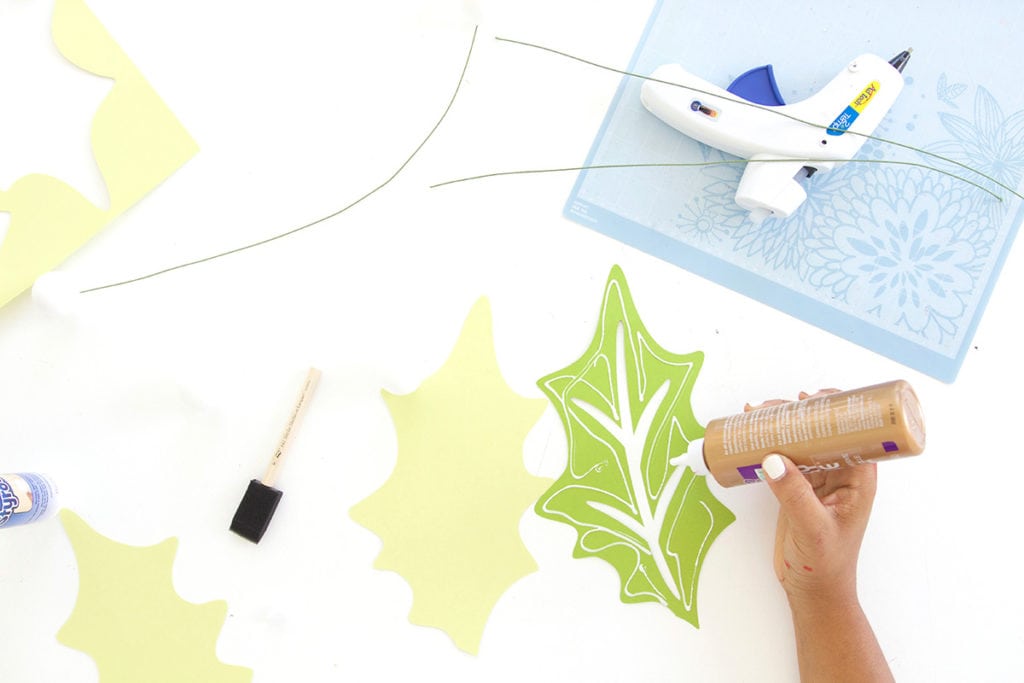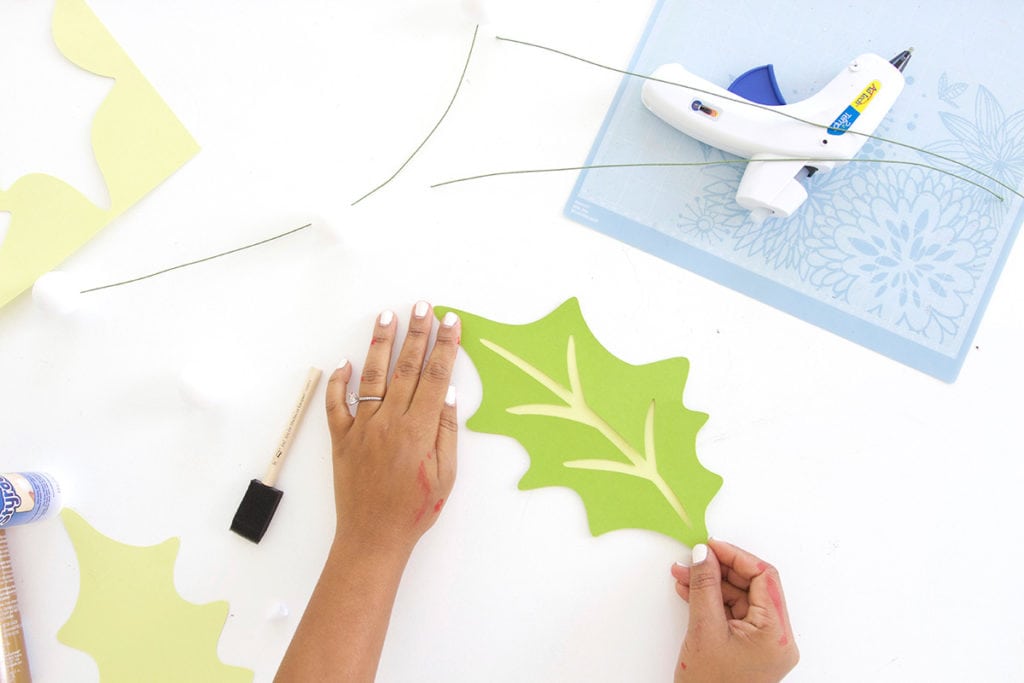 STEP ONE
Add craft glue to the back of the holly leaf shape and adhere the top layer to the bottom layer.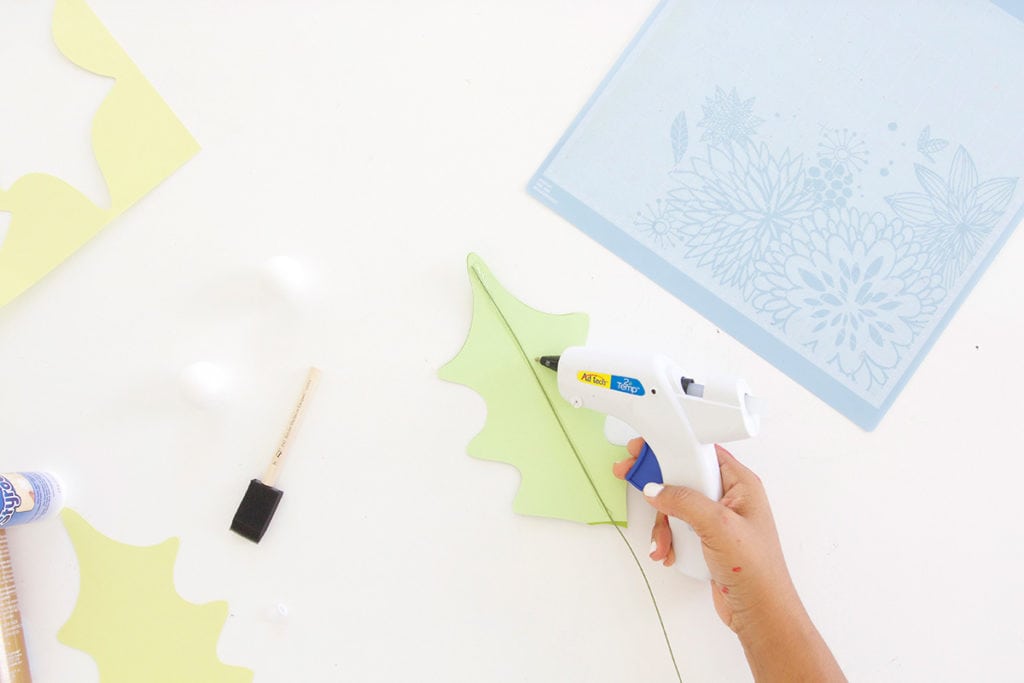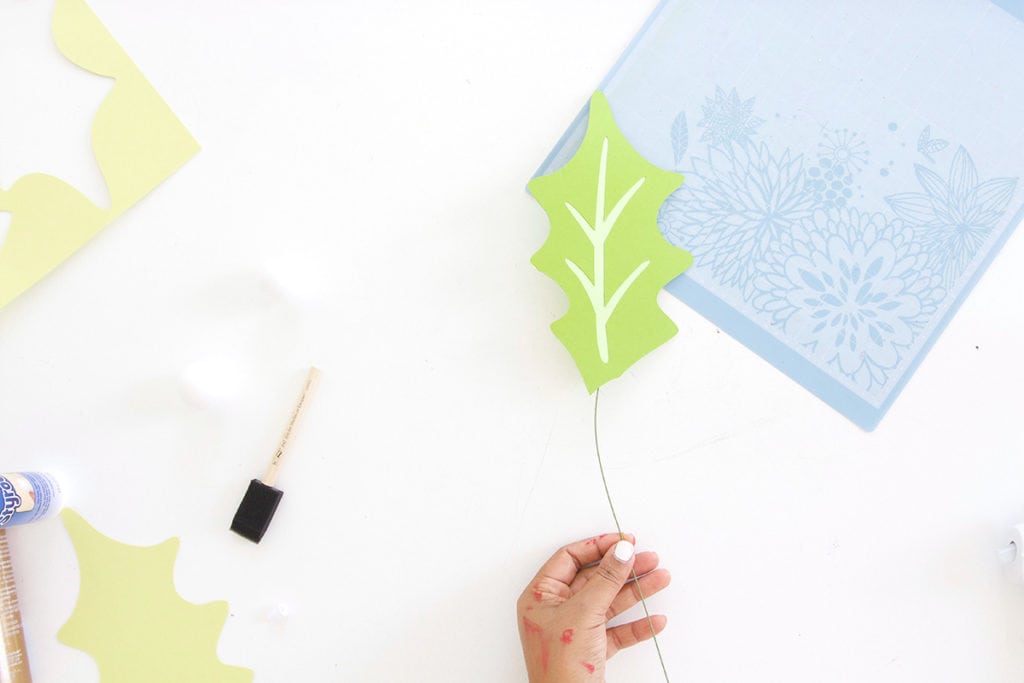 STEP TWO
Use the hot glue gun to adhere the floral wire to the back of the leaf shape.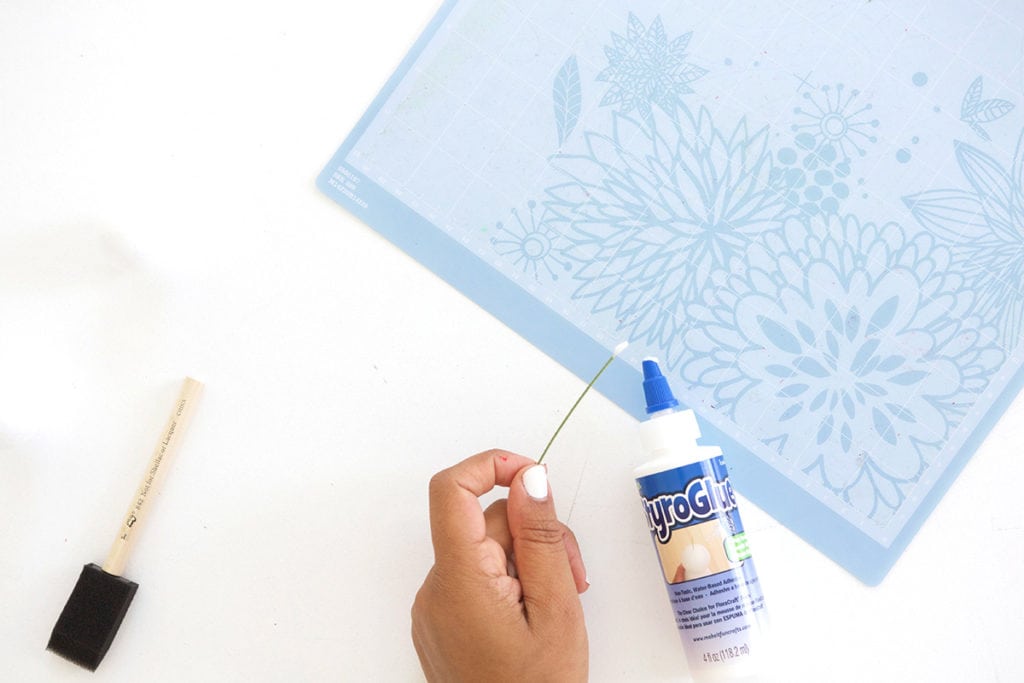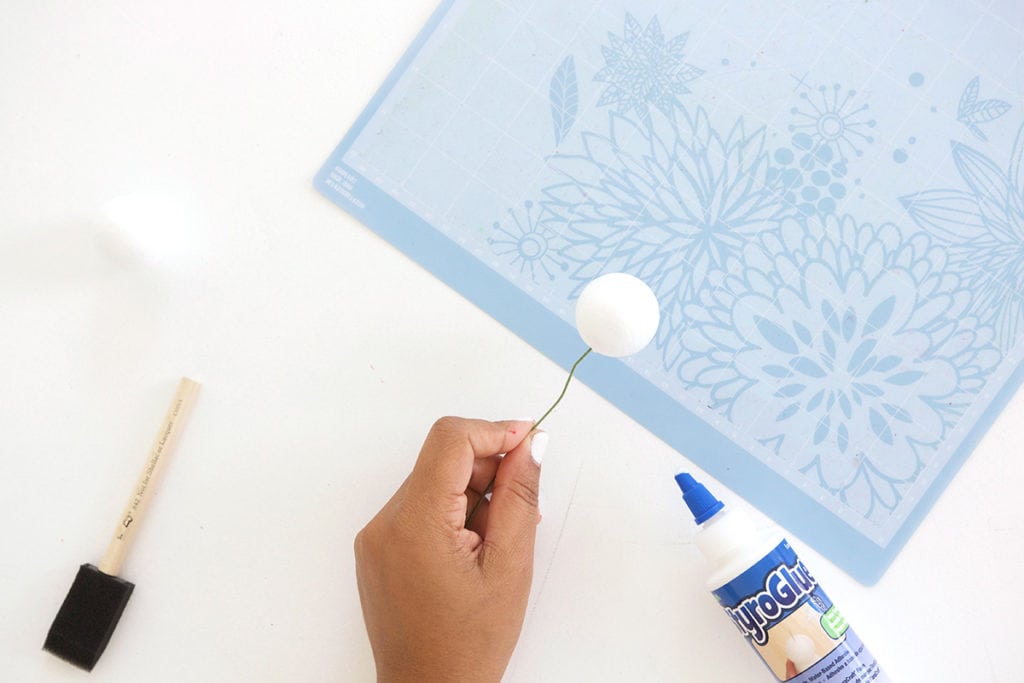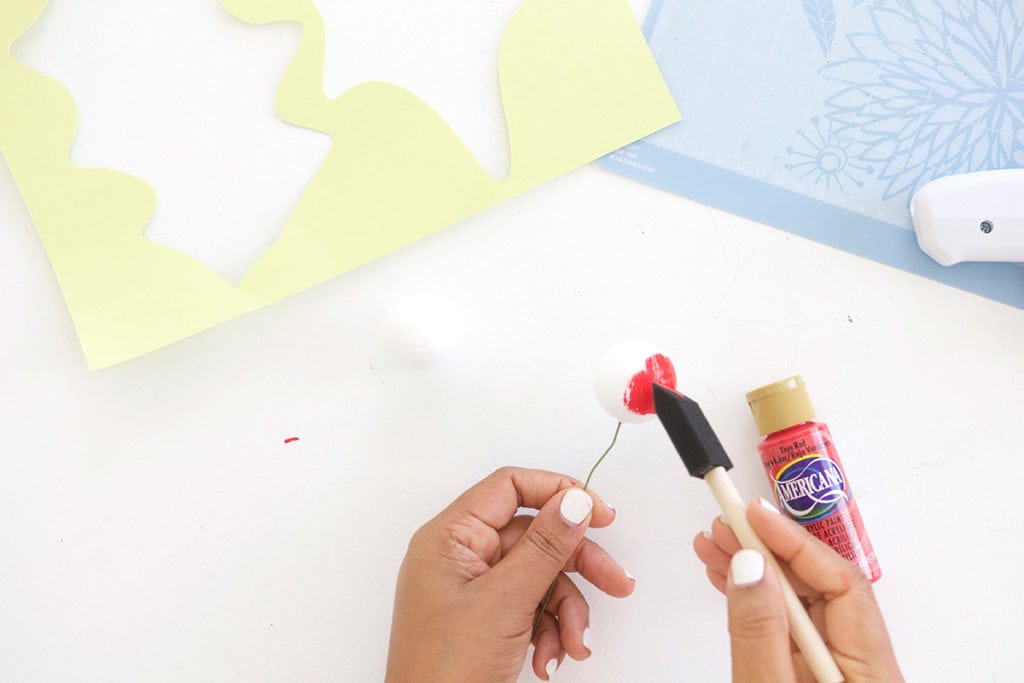 STEP THREE
Add a dab of StyroGlue to the tip of the floral wire and stick the wire directly into the Styrofoam ball. Then paint the Styrofoam ball with red paint.
Once you've done this…keep on working! You'll want to create a pile of holly leaves and red berries!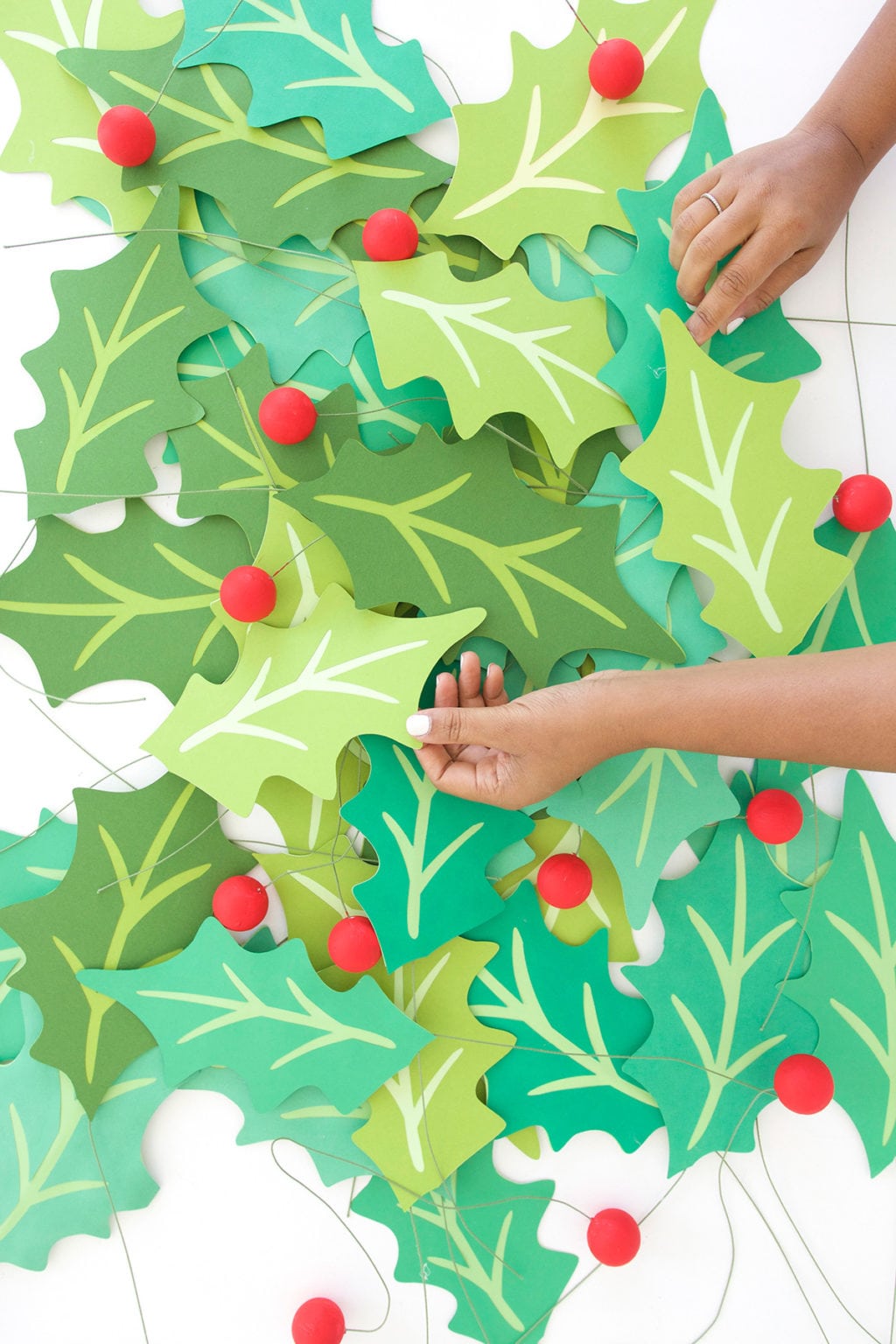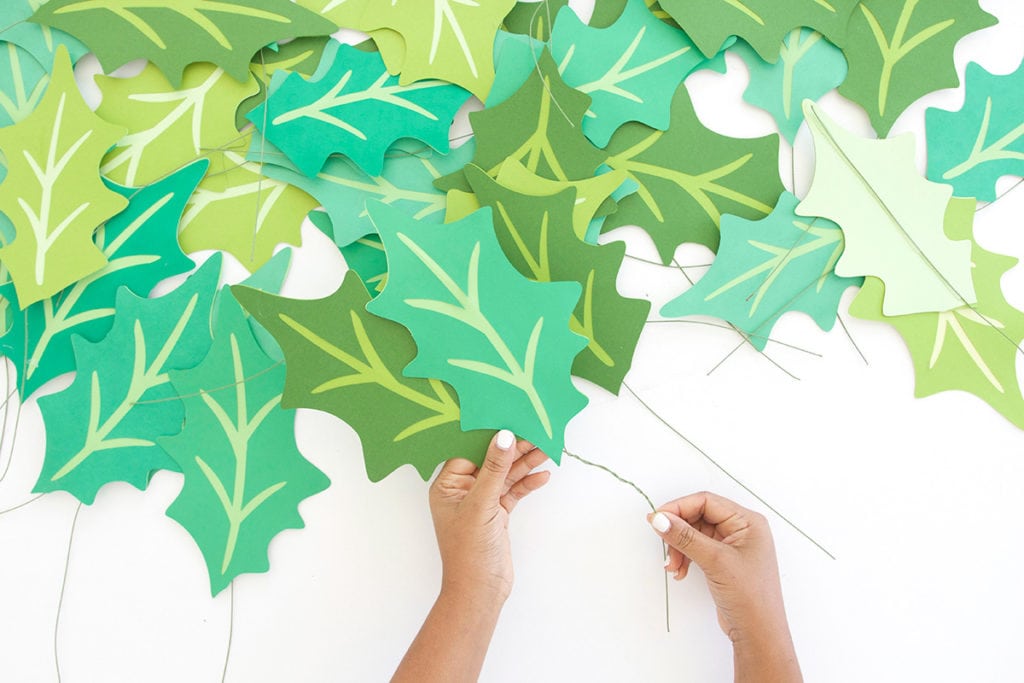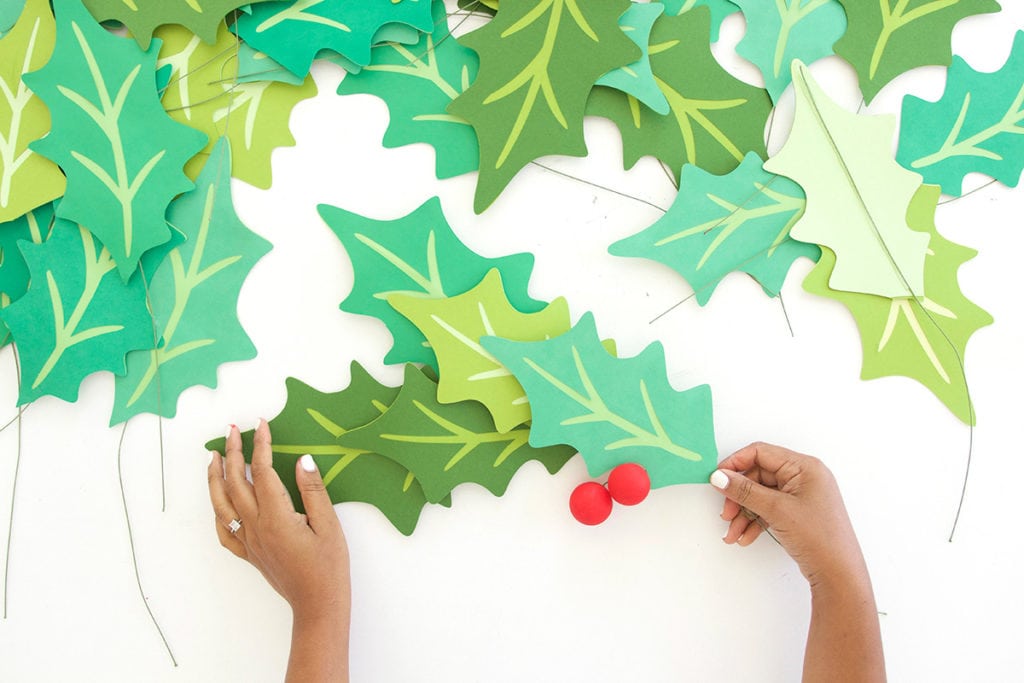 ASSEMBLING THE GARLAND
To assemble the garland, simply twist the floral wire together, adding more leaves and berries as you work your way along the garland. You can also use hot glue throughout the garland to give it stability and shape.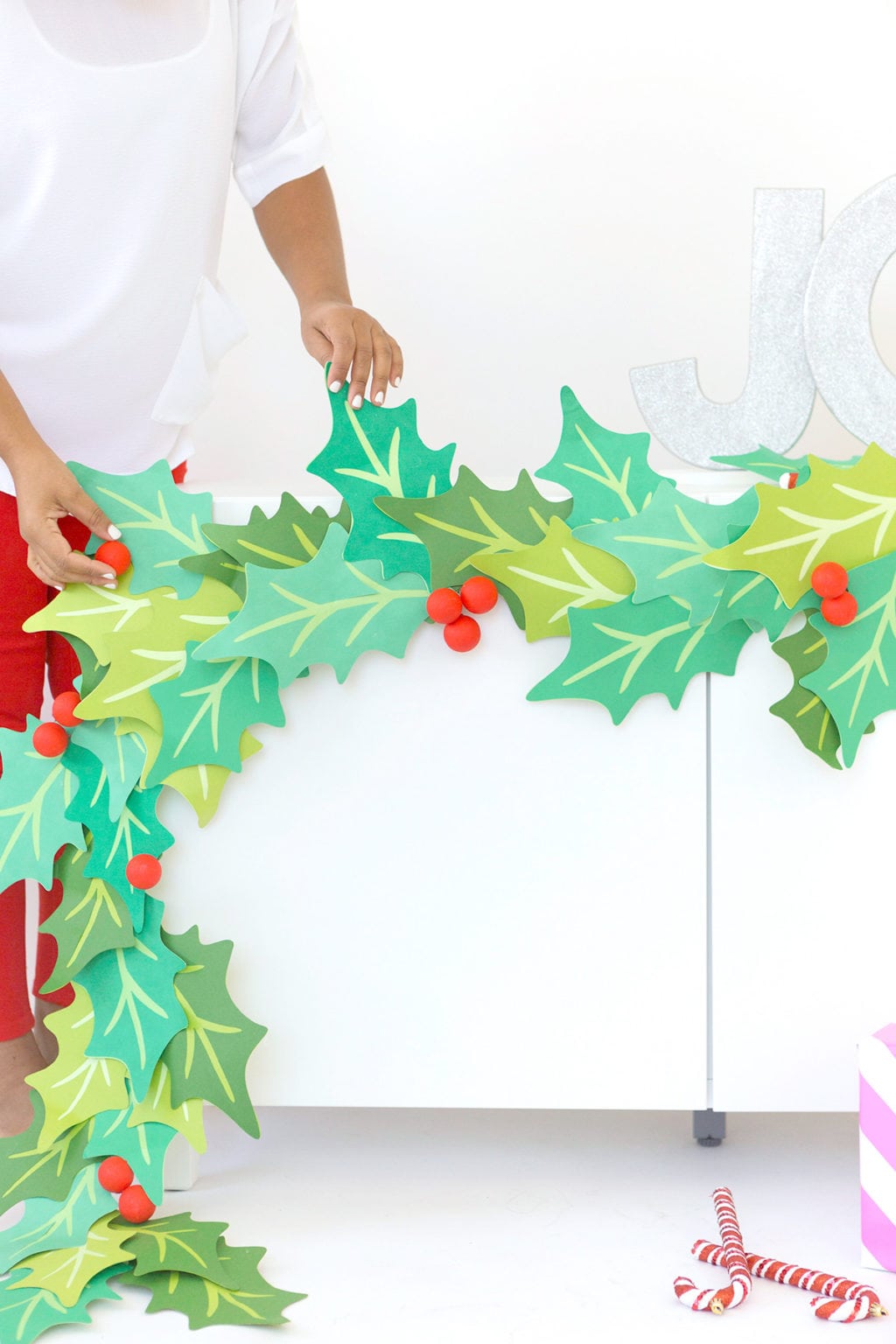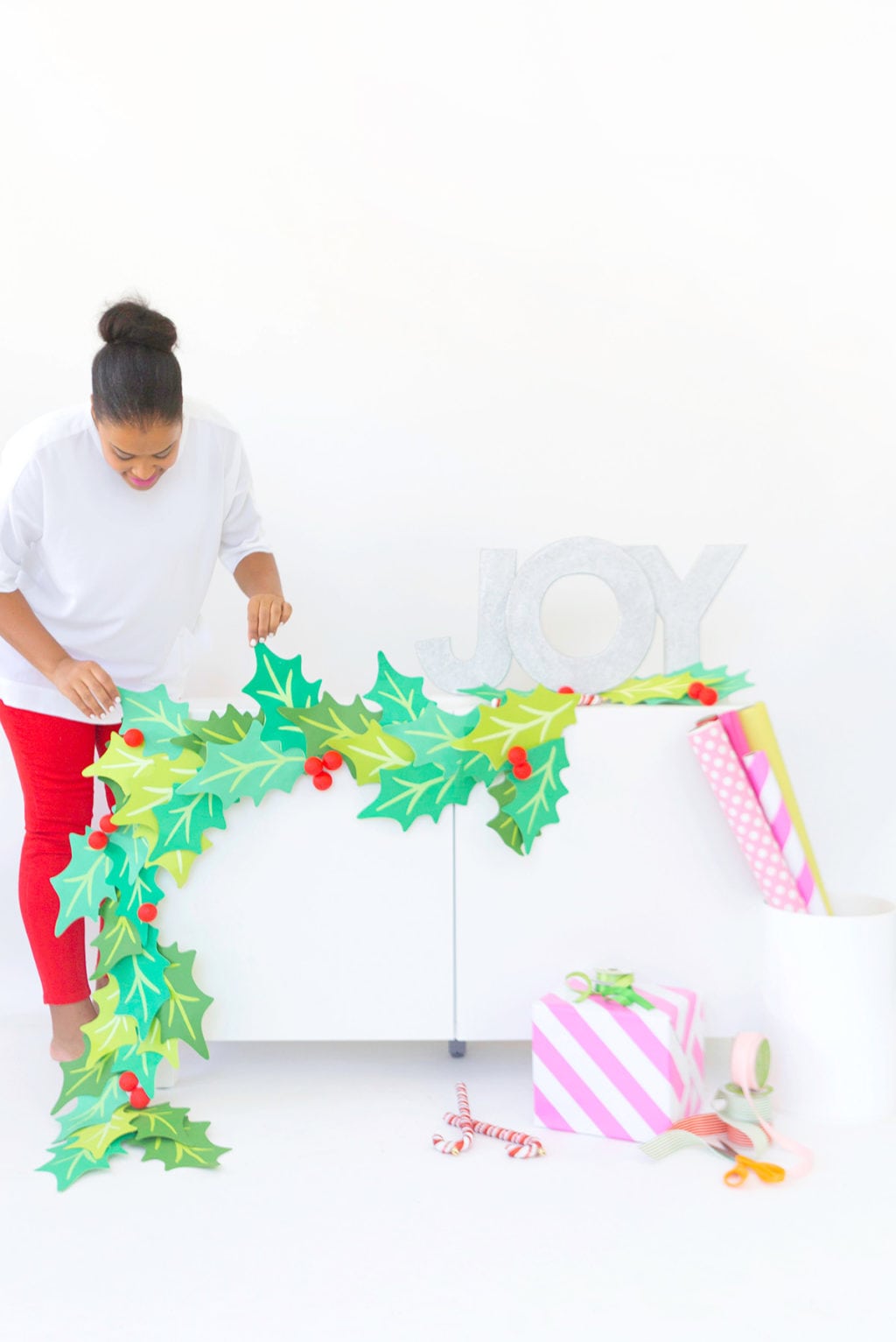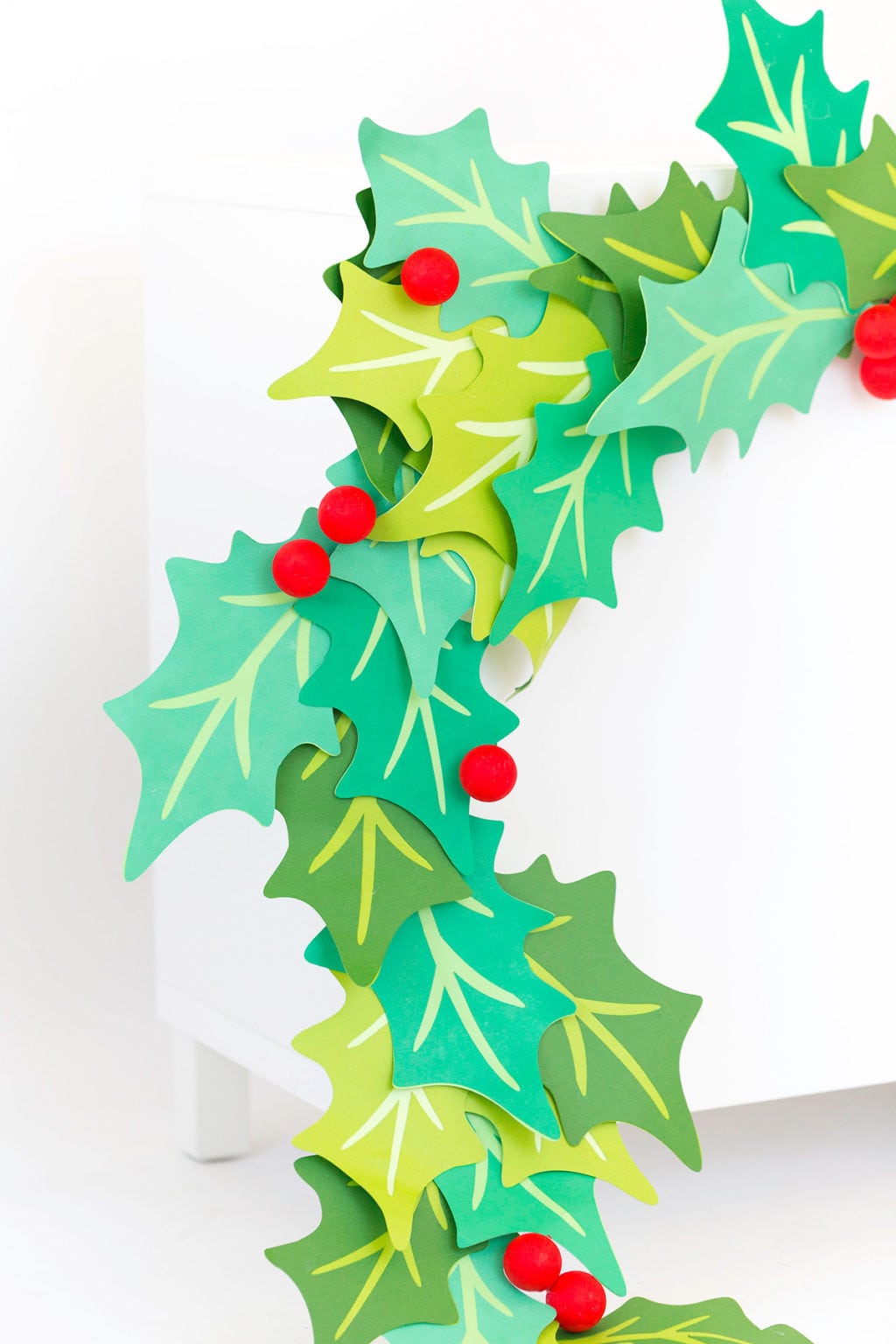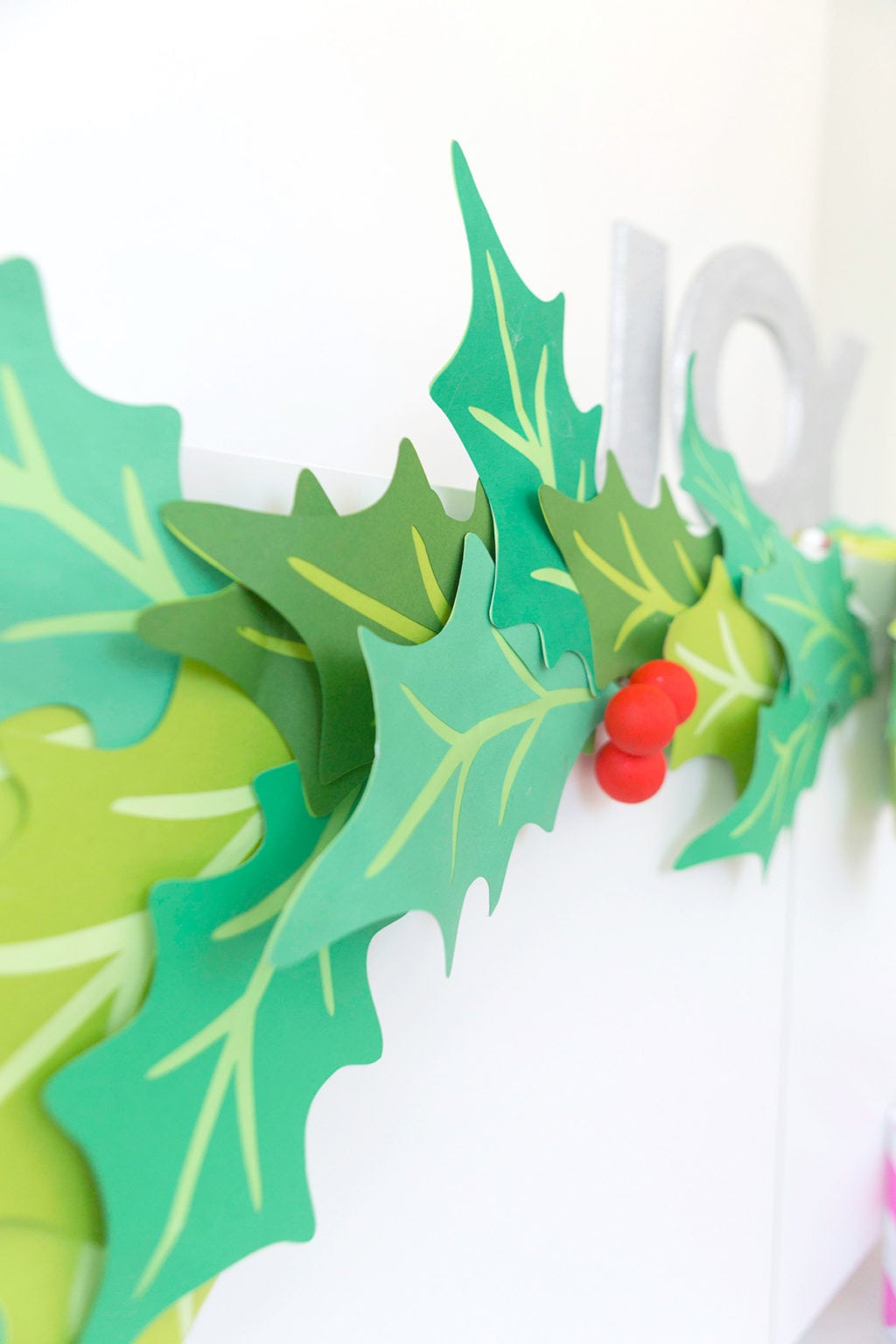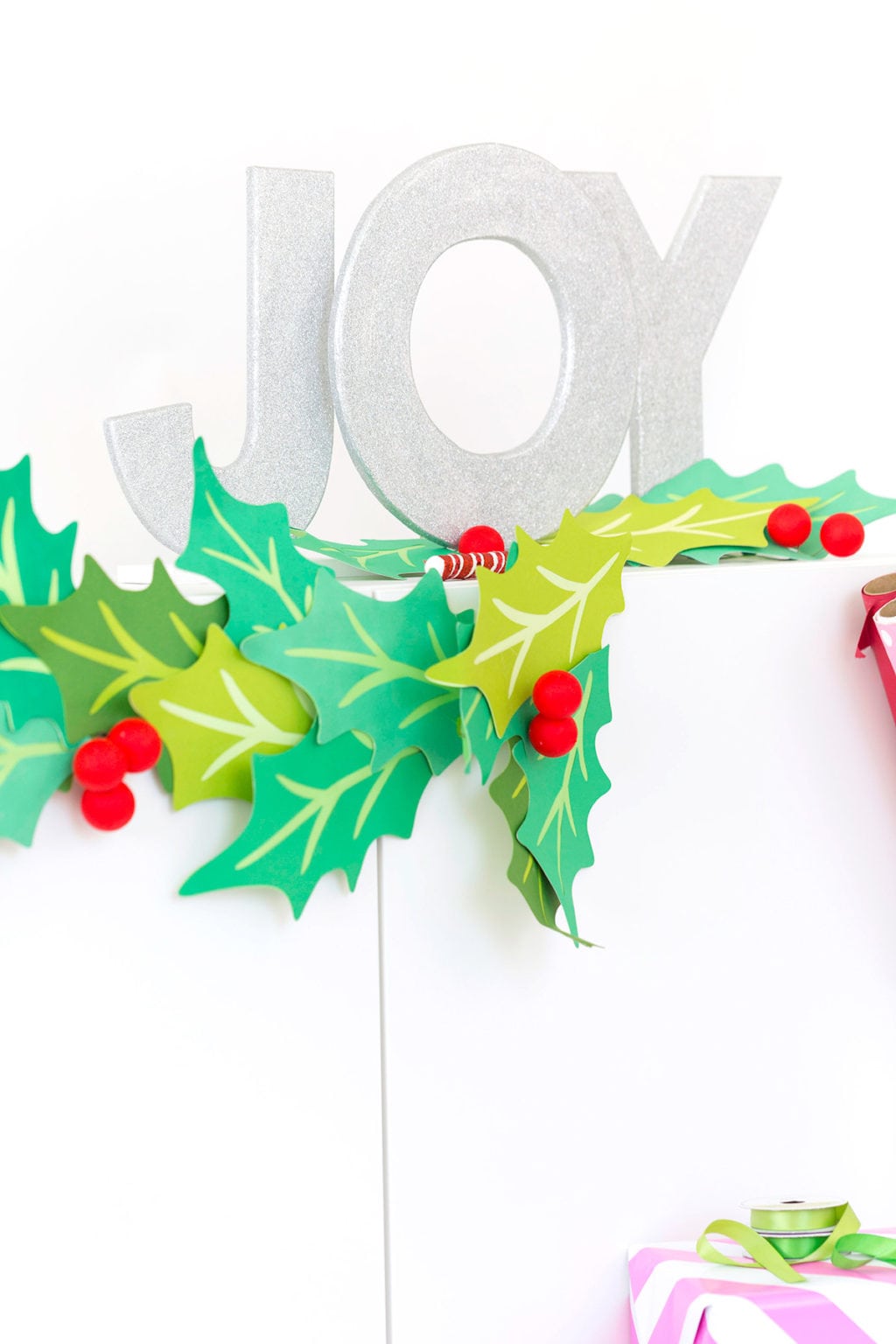 …and now that you've made your giant paper holly garland, check out our tutorial on THIS glittery wood "JOY" decor