I have no interested in a swarm of bees – unless they are adorable, harmless and made of out of paper. It helps if they are super easy to create and take only a few seconds! Today, I'm ringing in Spring with two garlands that you are going to love. The first is a paper bumble bee garland that you can create in just minutes. The second is a daisy garland that I created on Facebook Live! Just scroll down to watch the video and see how simple these are!
Let's take a look at how you can create a bumble bee garland in just minutes. I was inspired to make this after visiting Pebbles in My Pocket, an adorable shop in Salt Lake City, Utah. If you're ever in the neighborhood, you MUST visit!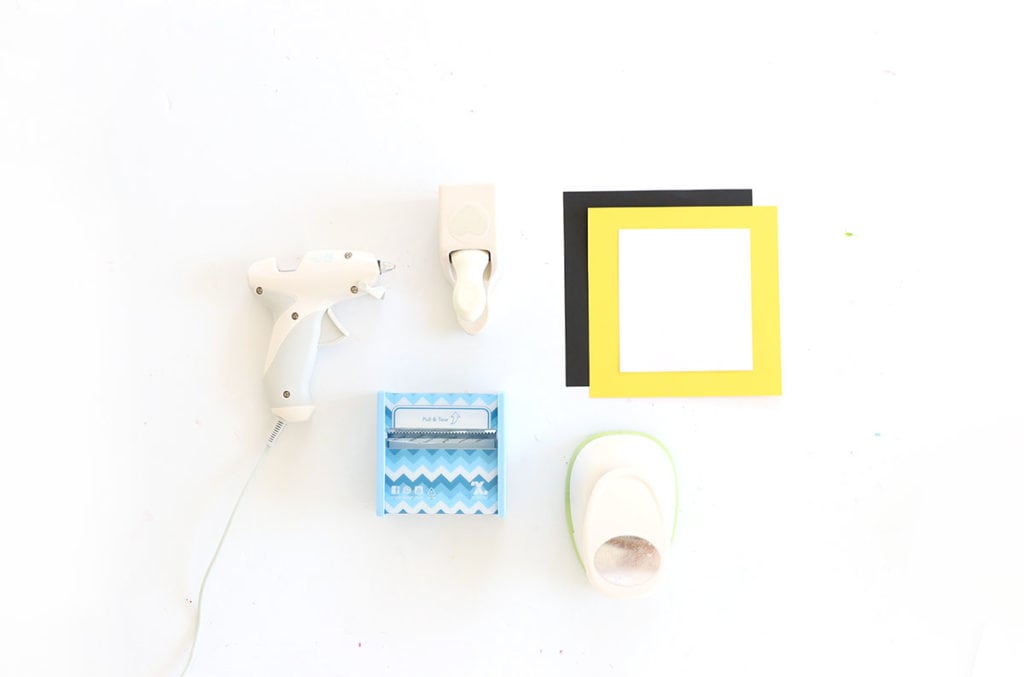 You'll Need: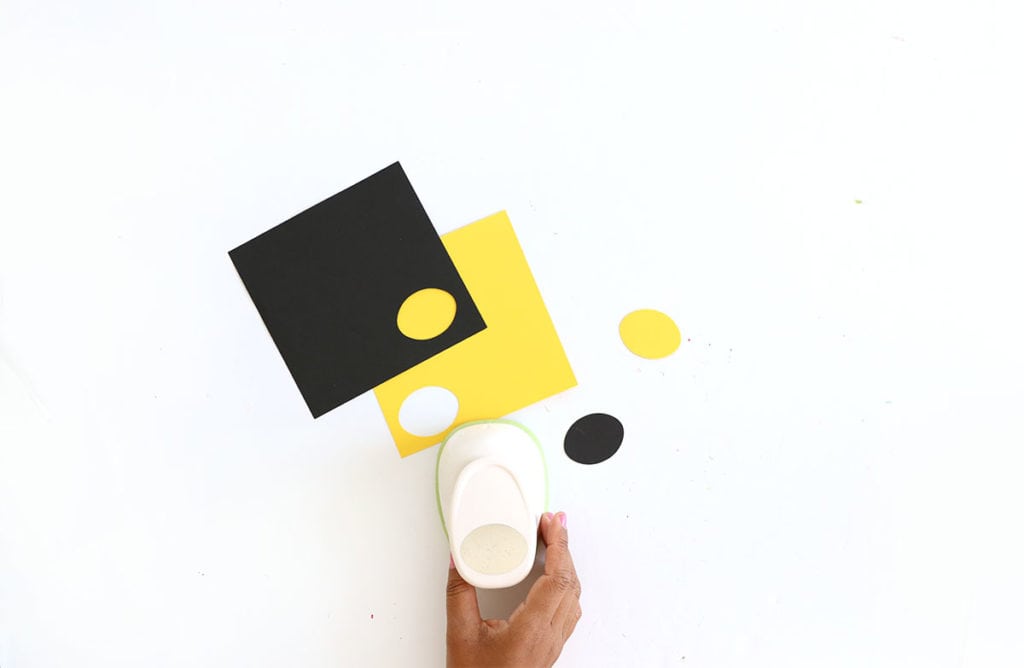 STEP ONE:
Punch ovals from black and yellow cardstock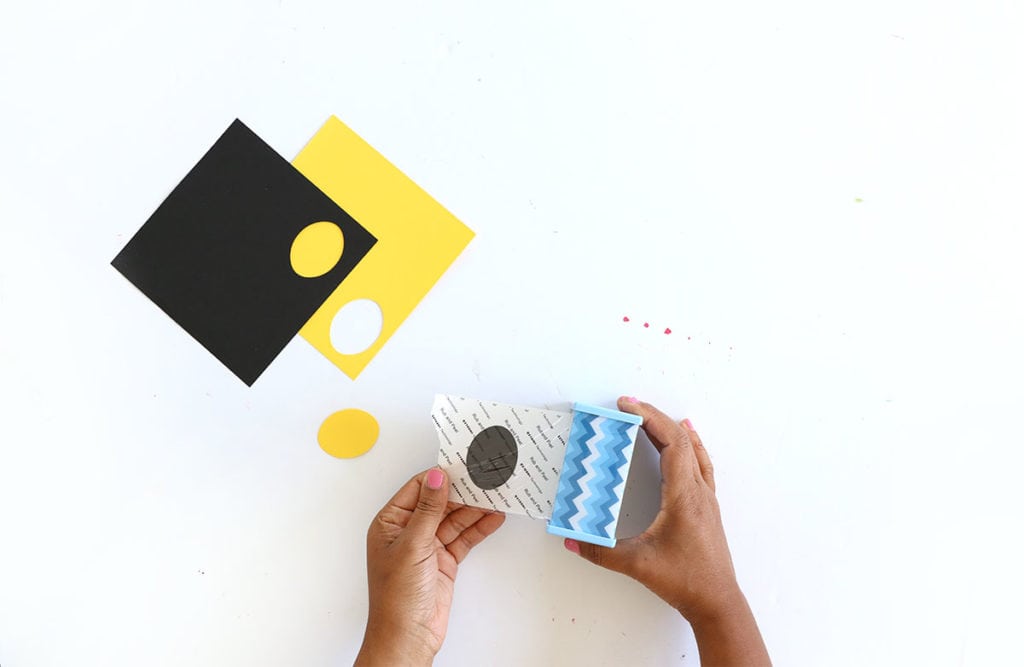 STEP TWO:
Run the BLACK oval through the Xyron Sticker Maker so there is edge to edge adhesive on the back.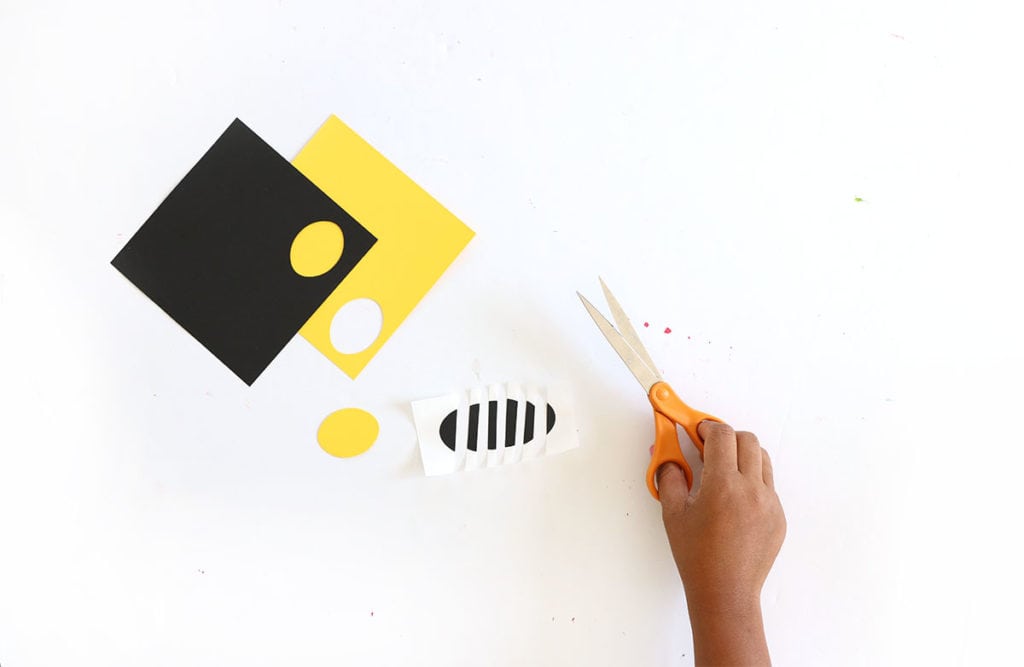 STEP THREE:
Use scissors to cut the black oval sticker into six strips.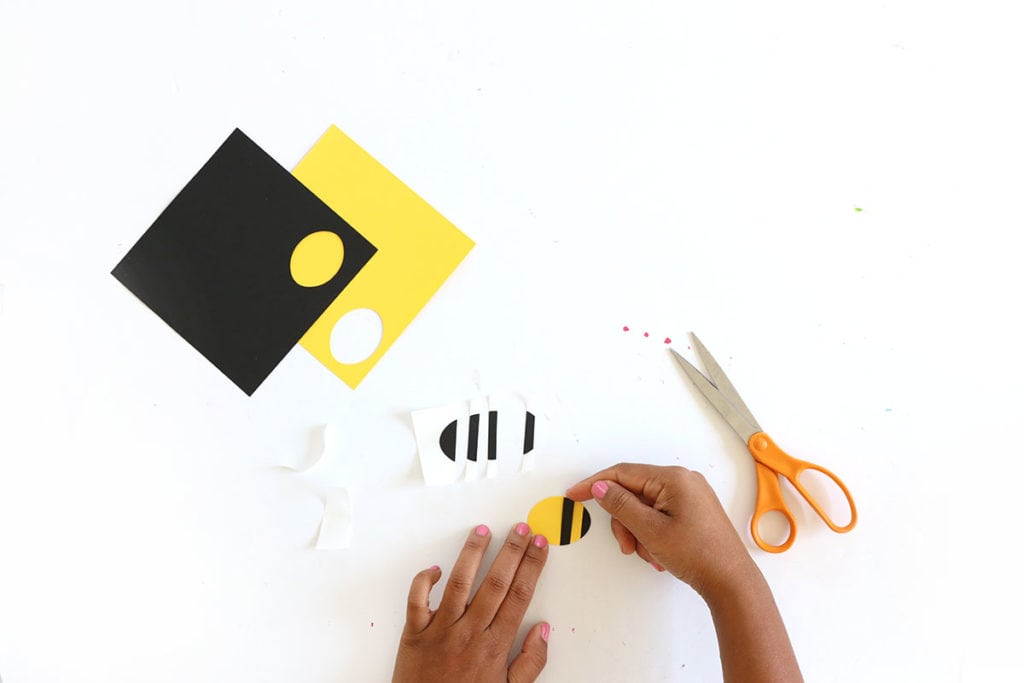 STEP FOUR:
Adhere black strips to the yellow oval. Choose alternating black strips when doing this to create a bumble bee striped look.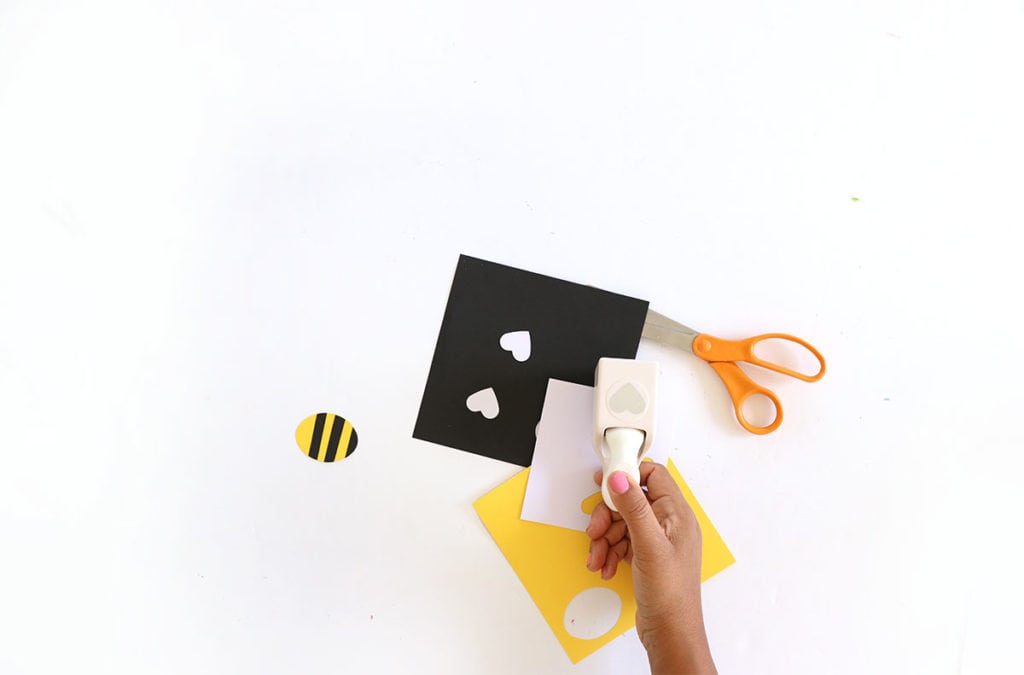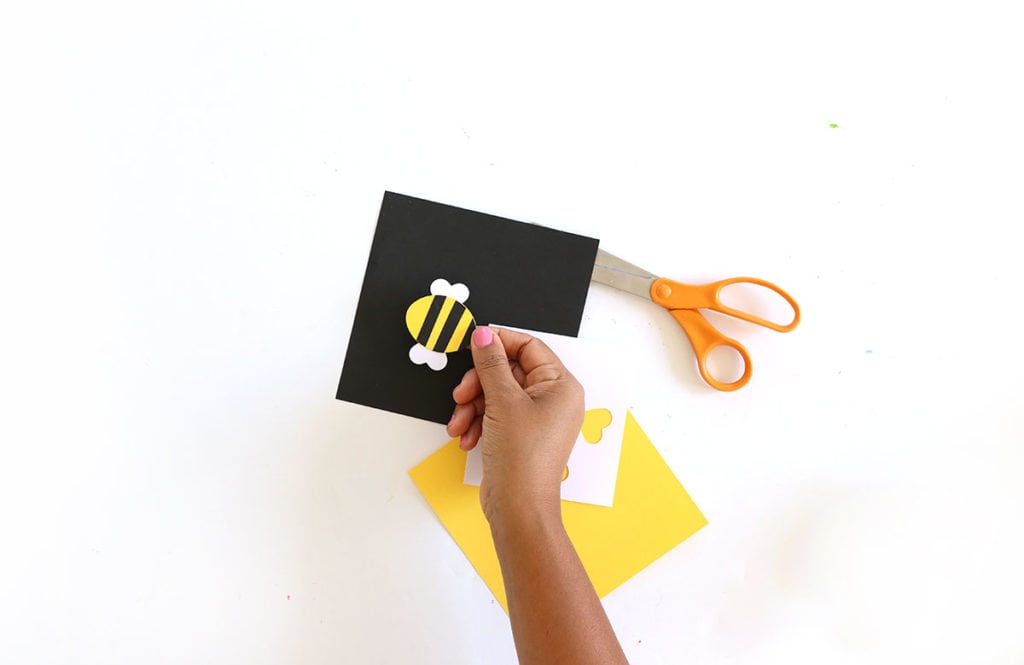 STEP FIVE:
Now, it's time for the wings! Punch heart shapes from white cardstock then use the hot glue gun to adhere the hearts to the back of the bumble bee! You're all done!
Once you've made one of these, you're going to make a TON! They come together to create the most adorable garland that is perfect for your spring mantle!