Father's Day is almost here and I'm going to go out on a limb and say you aren't totally ready. You still need to prep for breakfast in bed. You still need to wrap the gift. You still need to grab a card.
Well, I can't make breakfast and I can't help with the gift wrapping, but when it comes to the card – I've got you girl. I've got you.
With the help of Black Lamb Studio and my Canon PIXMA printer, you can give dad a one-of-a-kind card that he'll love. And if you don't already have a PIXMA printer, I can't think of a better reason to get one. When dad asks about your new toy, just tell him that you needed it for his Father's Day gift. He can't be mad at that, right?! And while we're shopping for a new printer, might I suggest the red or black one? That way, your printer matches this awesome printable card!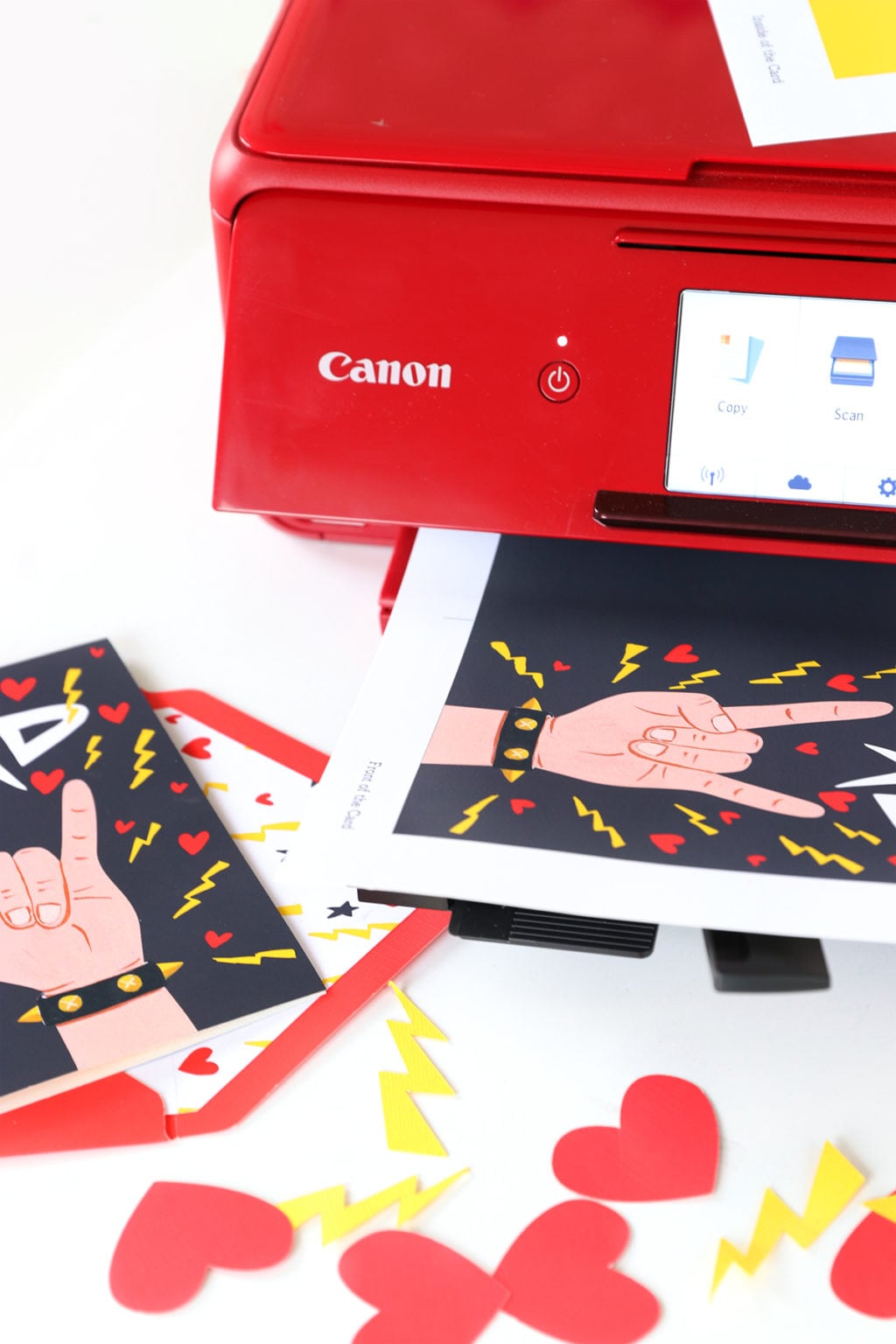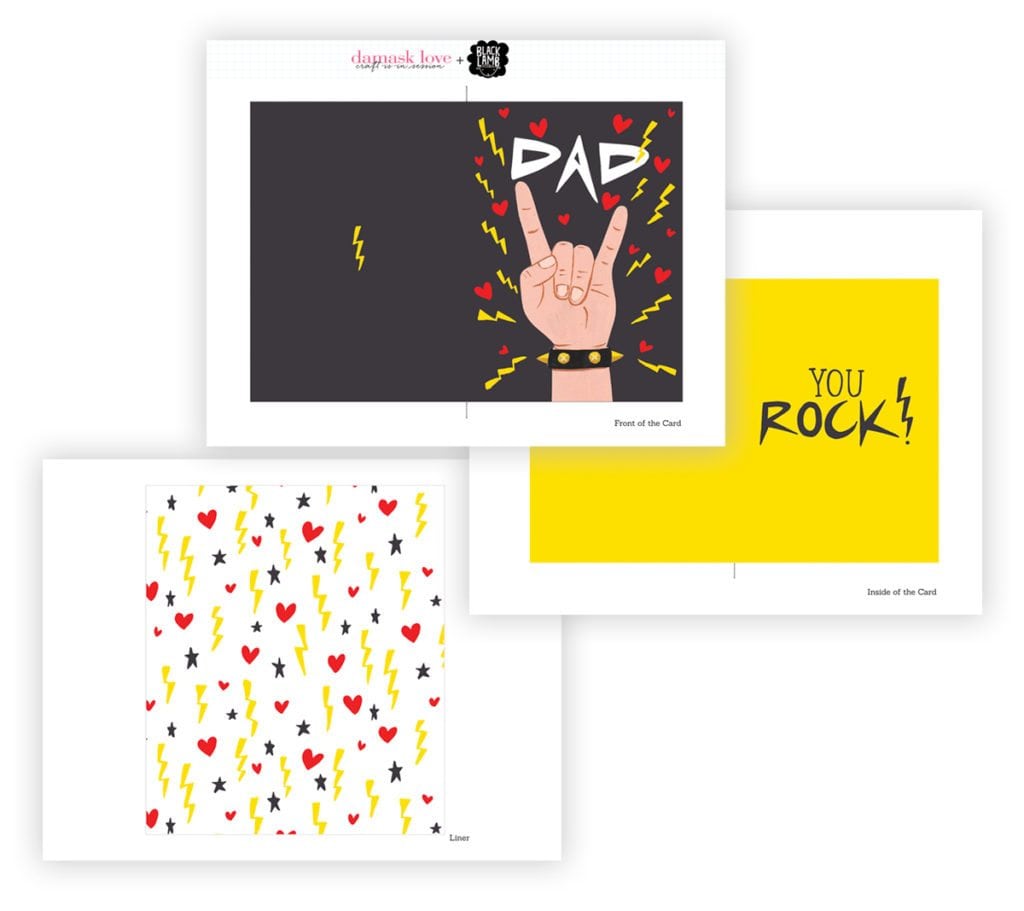 Once you've downloaded your card, you'll want to keep a few tips in mind when you print:
PRINTING TIP #1: With all the vibrant colors in this design, you'll be happy to have the PIXMA MG8020. With the six individual ink tank system you'll get professional quality prints for this rockstar printable..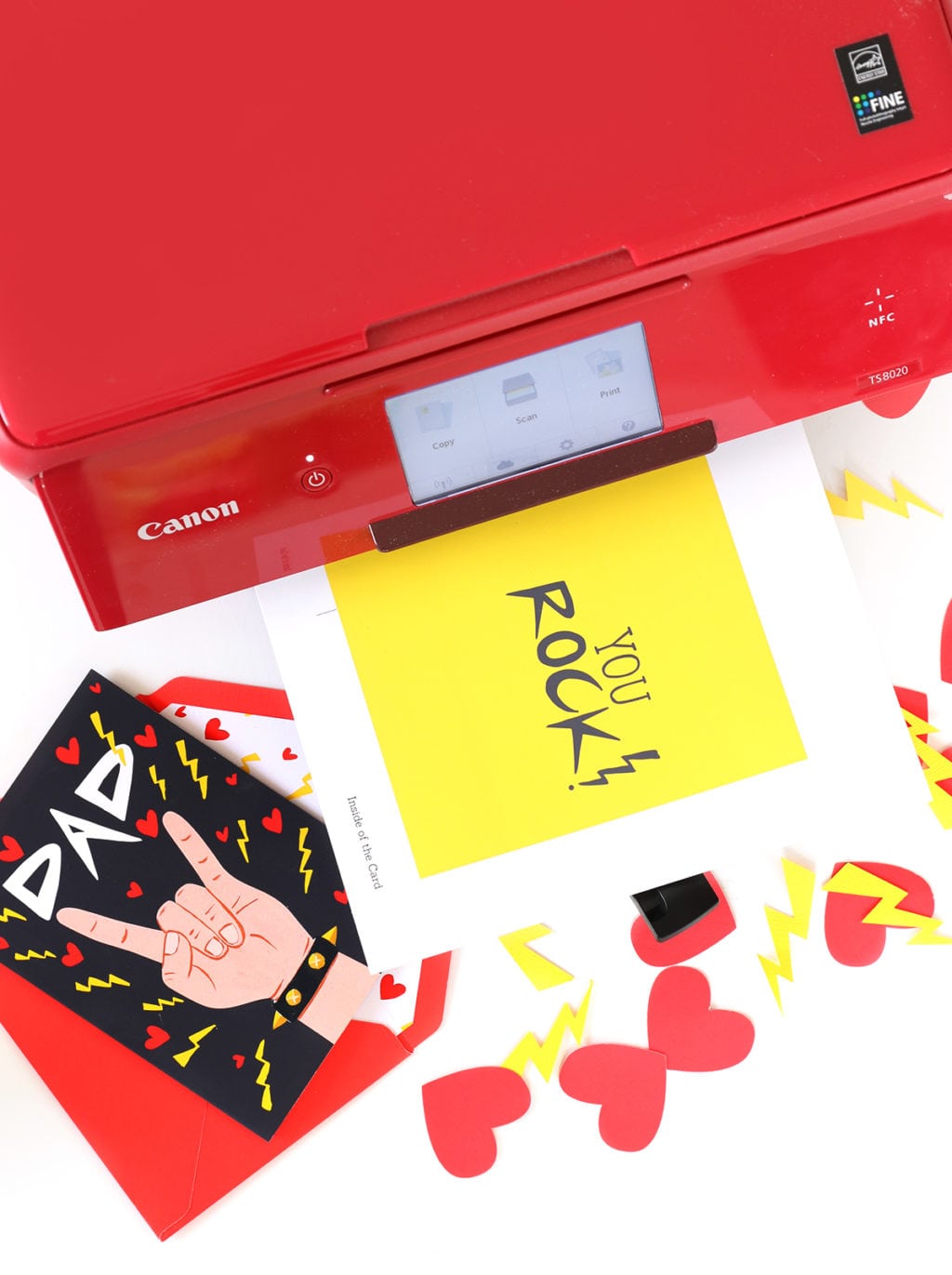 PRINTING TIP #2: For the best results, print onto Canon Matte Photo Paper. Insert the Matte paper into the rear tray. When the settings menu appears, select "Letter" and "Matte". You'll love how vibrant the colors are!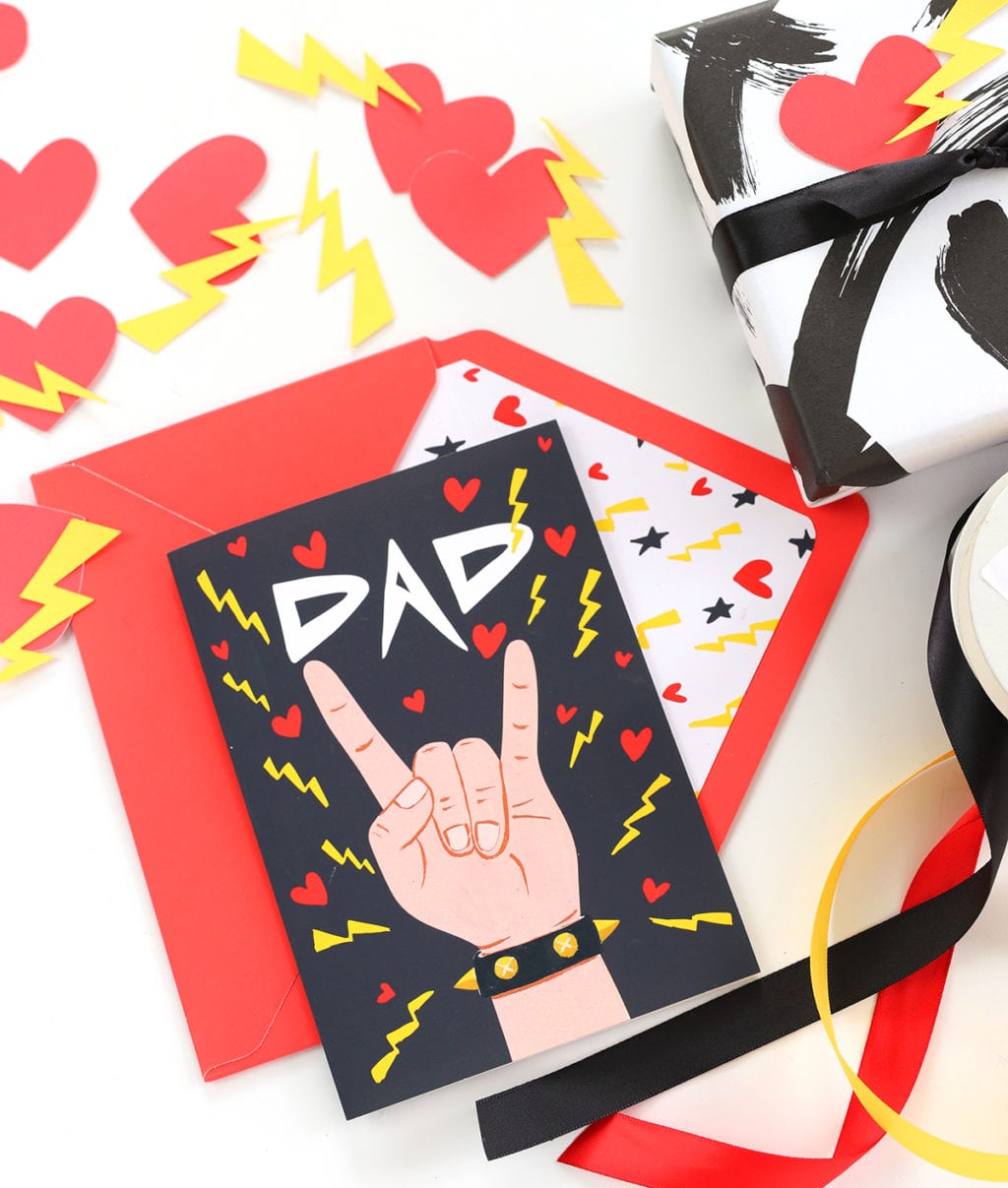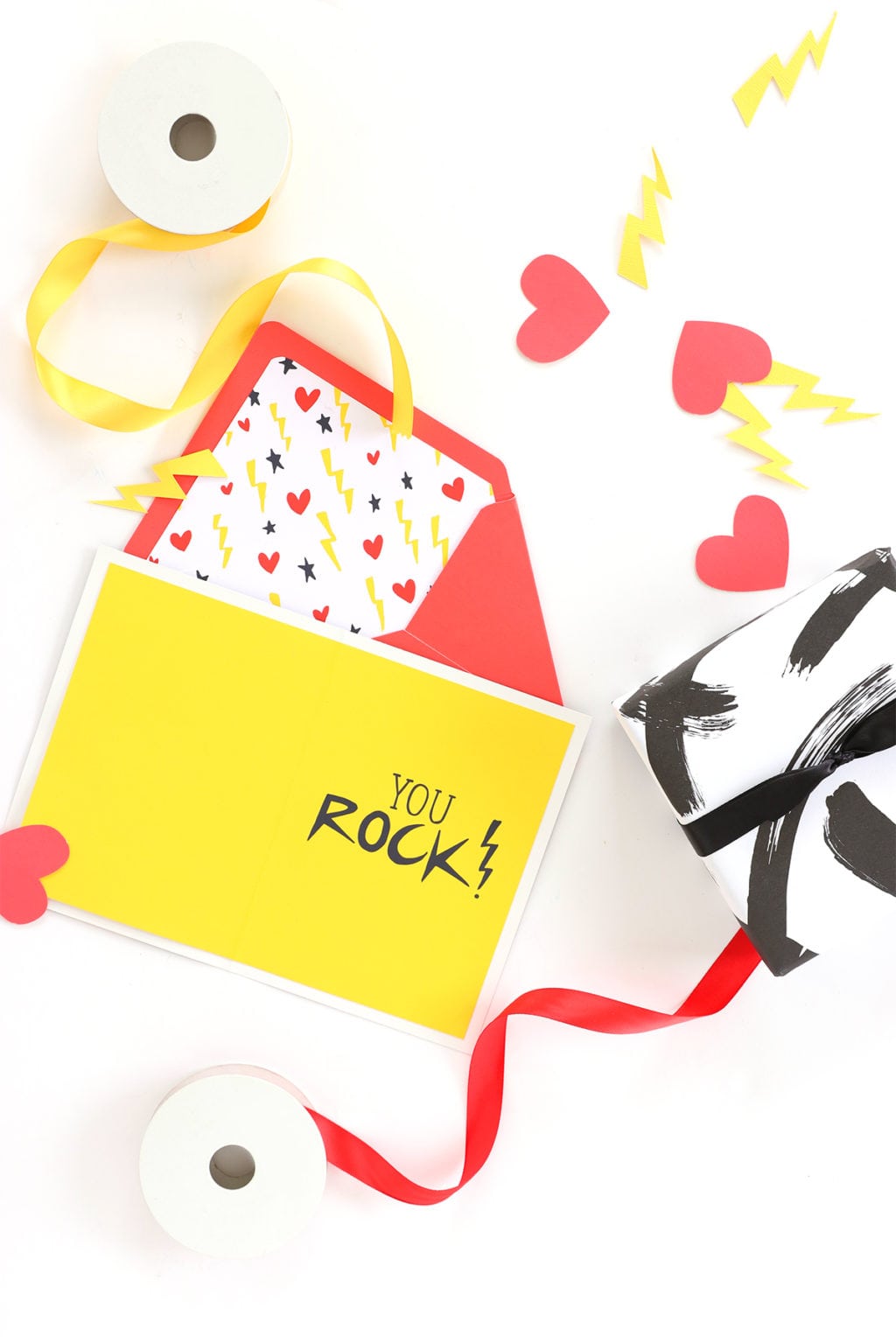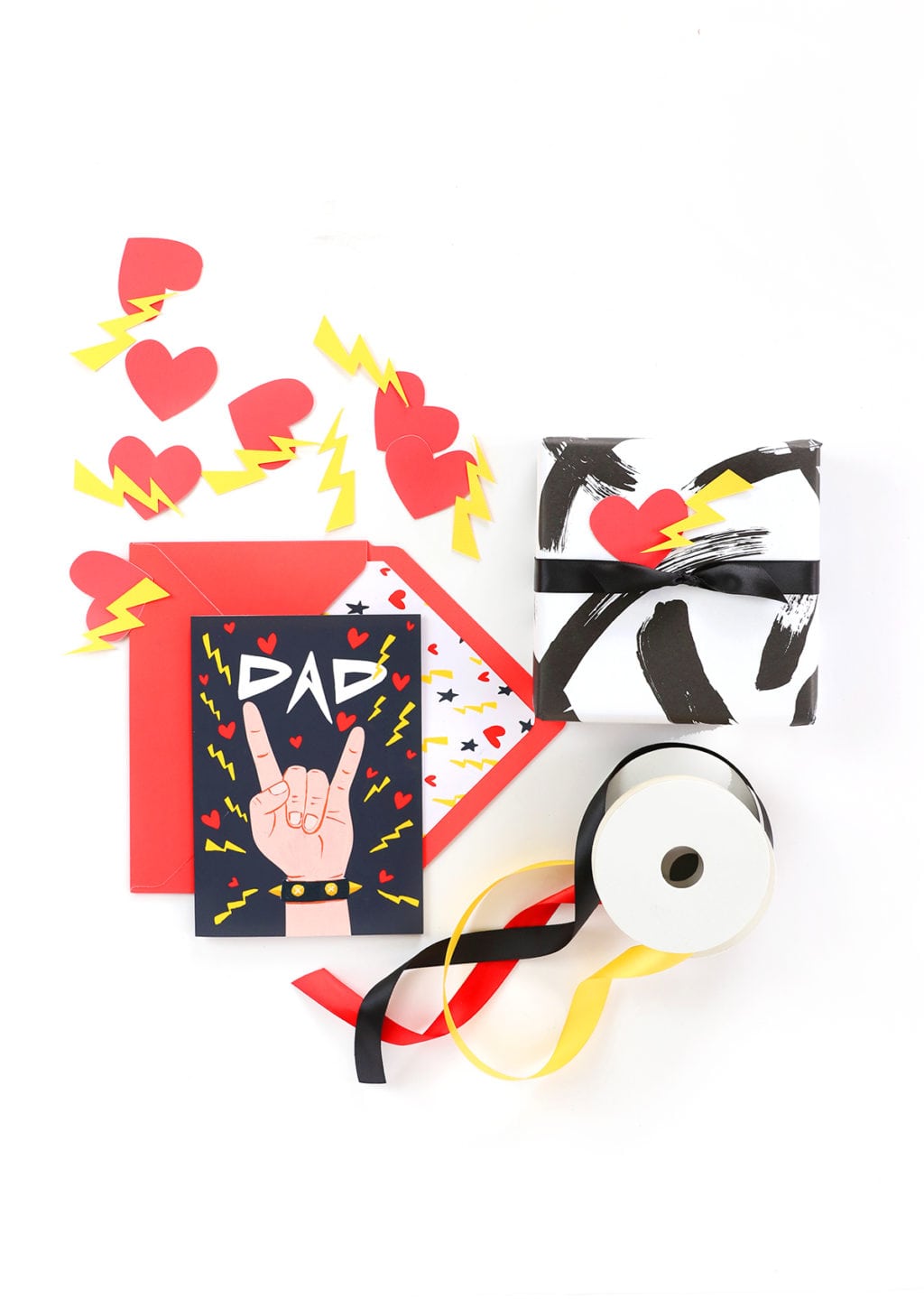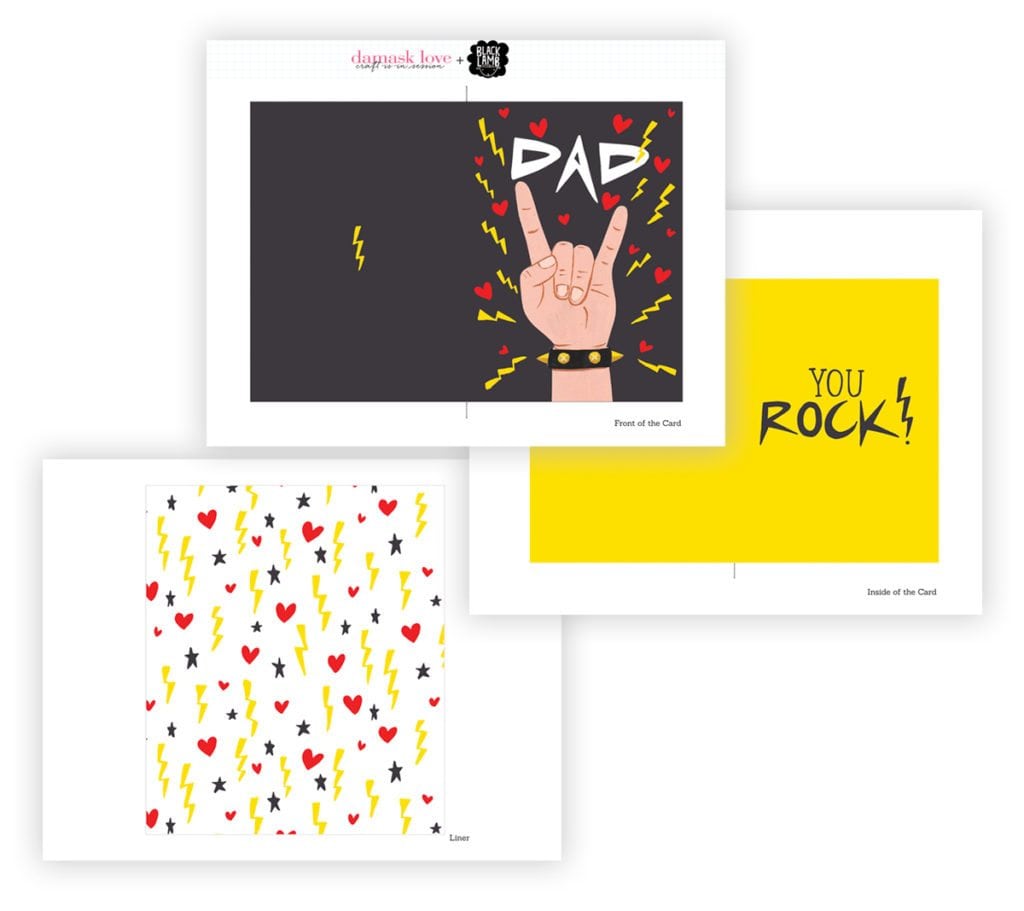 This project was completed in partnership with Canon. All projects, photos and opinions are mine, mine, mine! Thanks for supporting the collaborations that keep the lights on in this joint!
Illustration: Black Lamb Studio
Photography & Styling: Amber Kemp-Gerstel