You get a monogram!
You get a monogram!
With the way things are going around here, I will soon be crowned the Oprah of monogram crafts…and to be honest, I'm totally okay with that. You just can't go wrong when there are monograms involved, especially when they're crafted with wood!  While I was wandering the aisles of Joann, I came across a bag of wooden letters. I snagged it, knowing they would eventually find their home on the blog. They have indeed found their place….as DIY wood monogram keychains that are perfect for gift giving! Here's how easy they are make: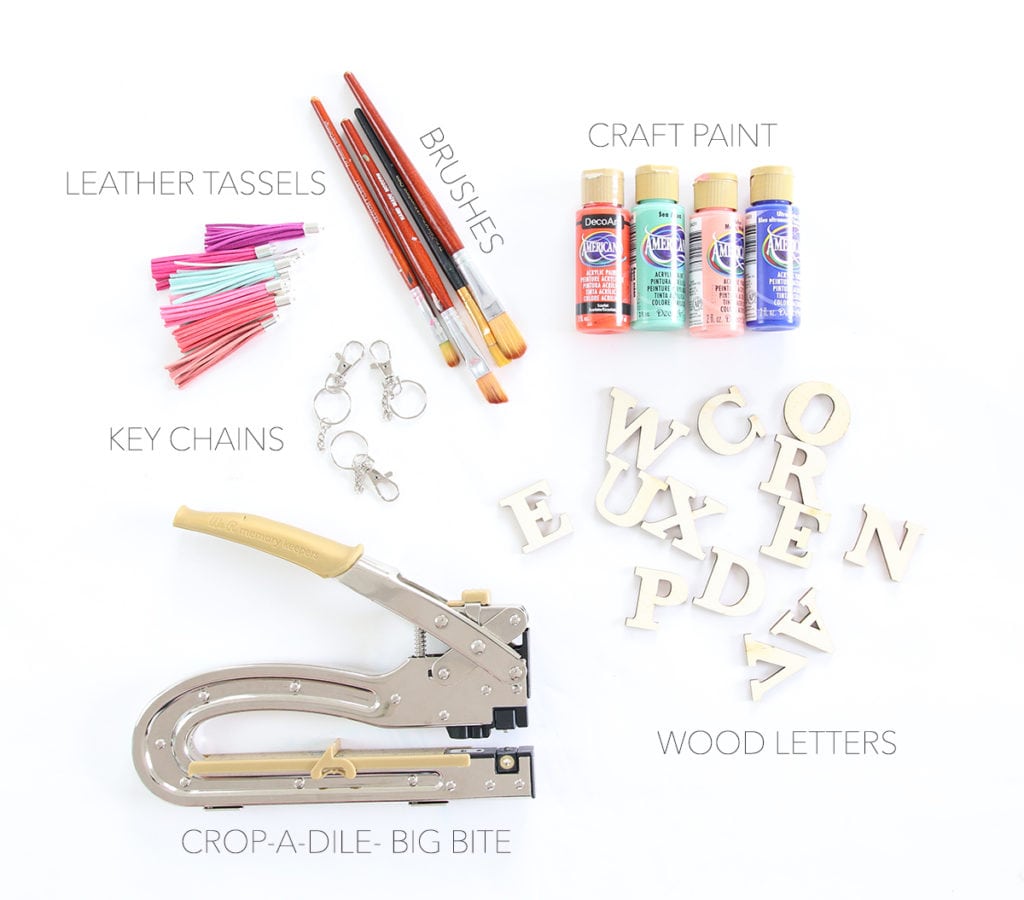 If you're a savvy crafter, you may have many of these things on hand:
Wood Letters
Craft Paint and brushes
Leather Tassels – I love these premade suede tassels!
keychains
you'll also need some washi tape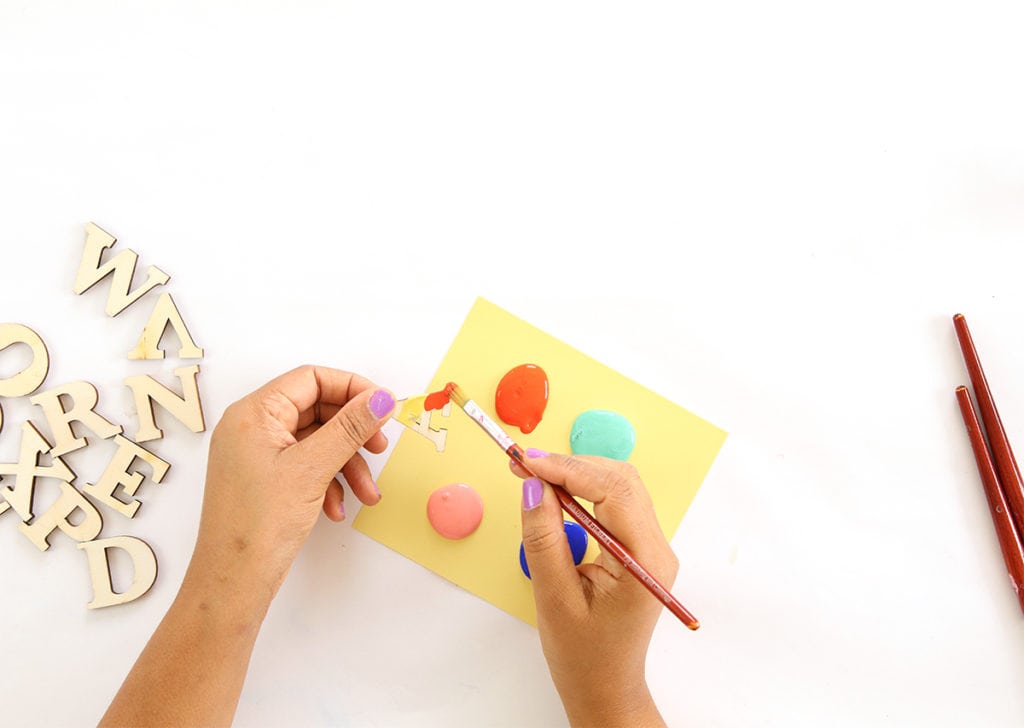 STEP ONE: 
Tape off the bottom section of the letter and add paint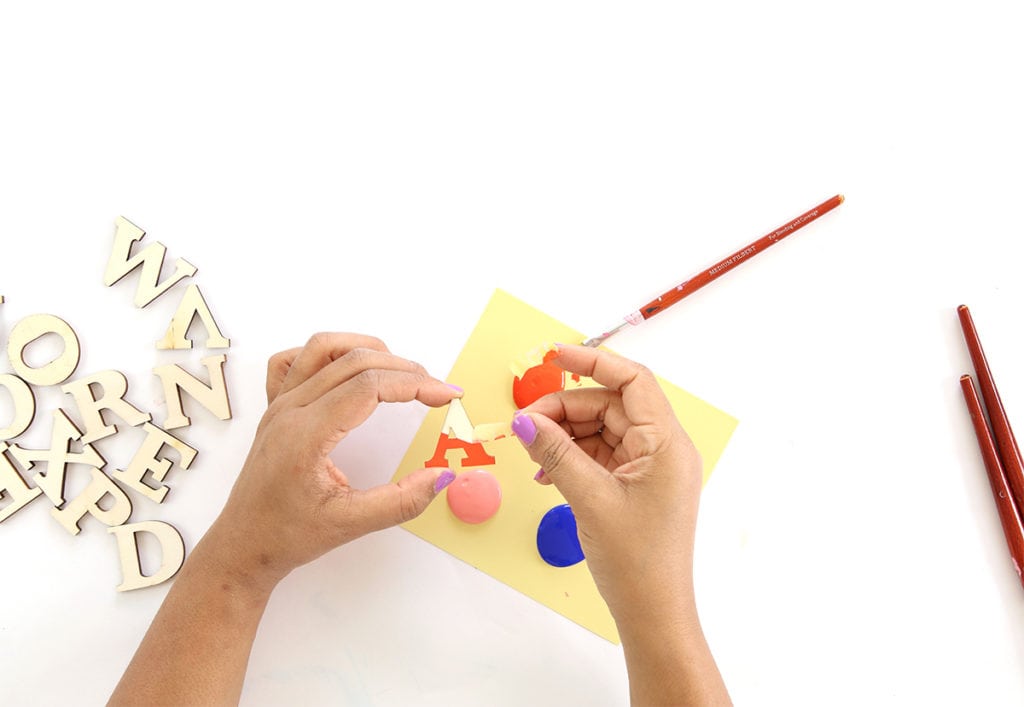 STEP TWO:
Remove tape to reveal the color-dipped effect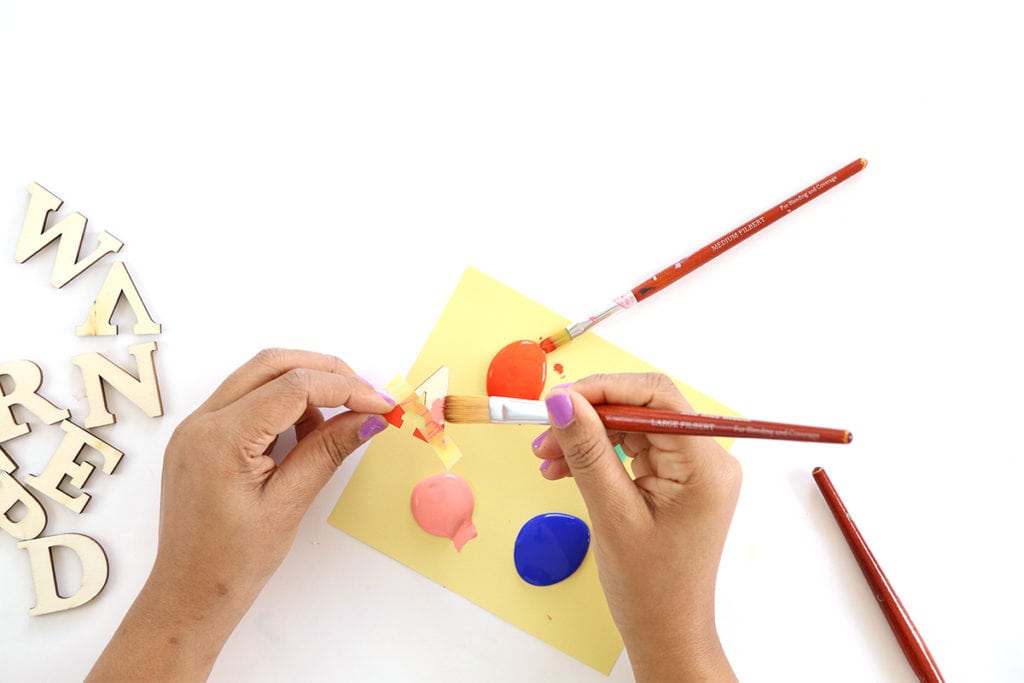 STEP THREE: 
Once the first application of paint is dry, add more tape the cover the part of the letter you've already painted. Then add another contrasting color of paint to the top portion of the letter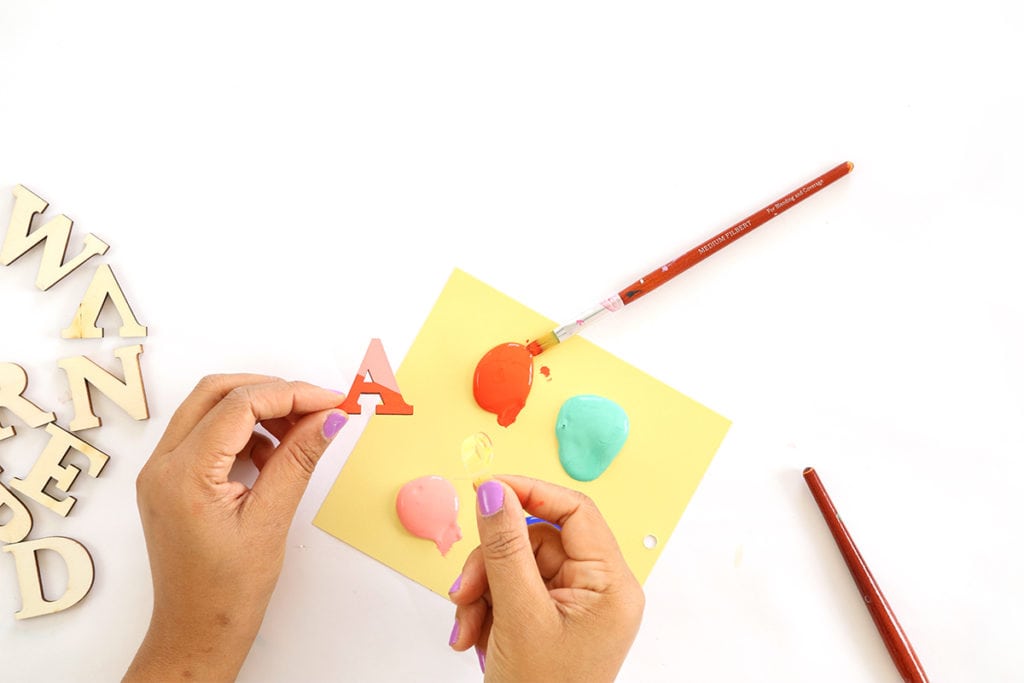 STEP FOUR:
Remove the tape and you've got an awesome, modern and colorful design! What color combinations would you use on your DIY wood monogram keychain?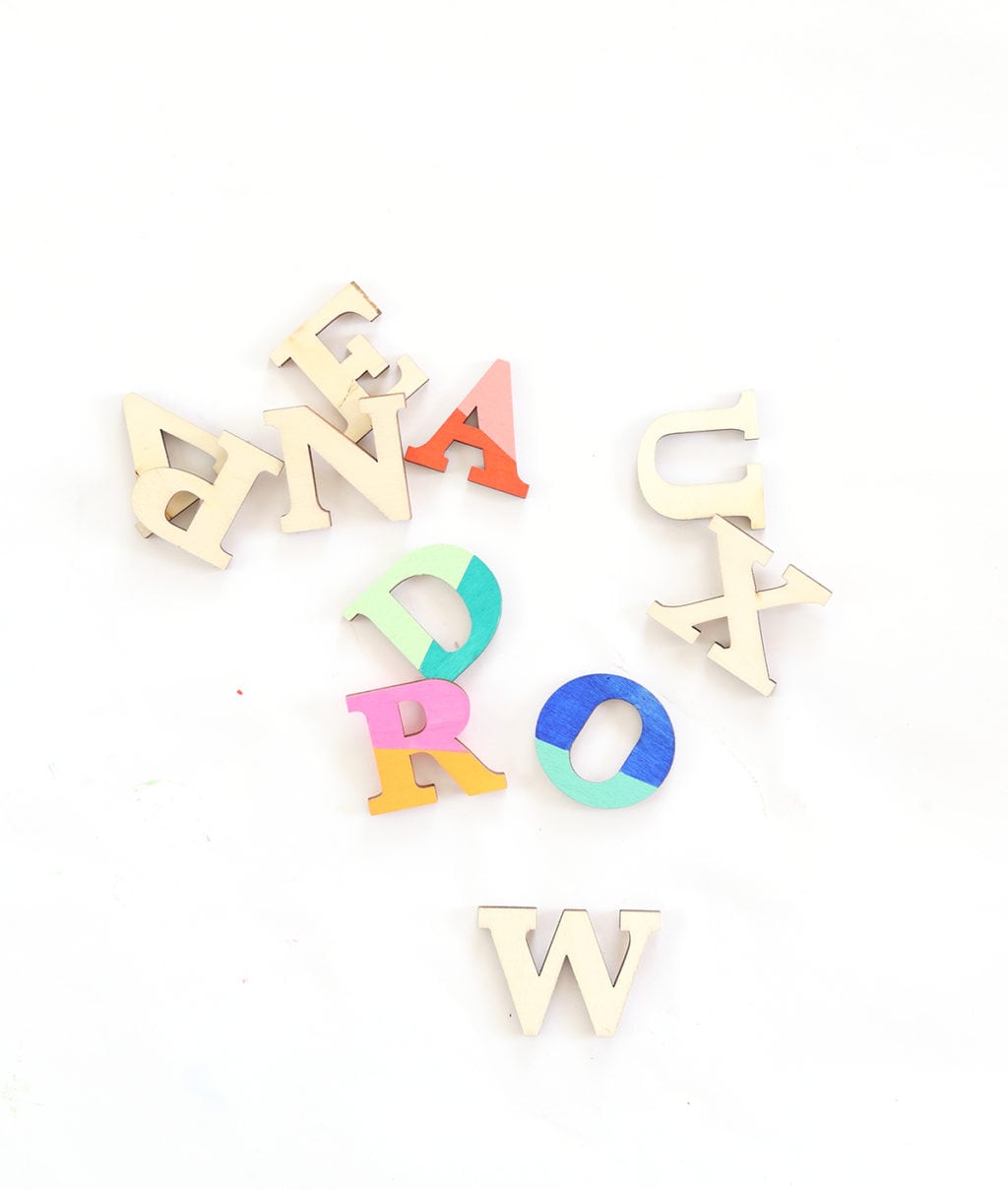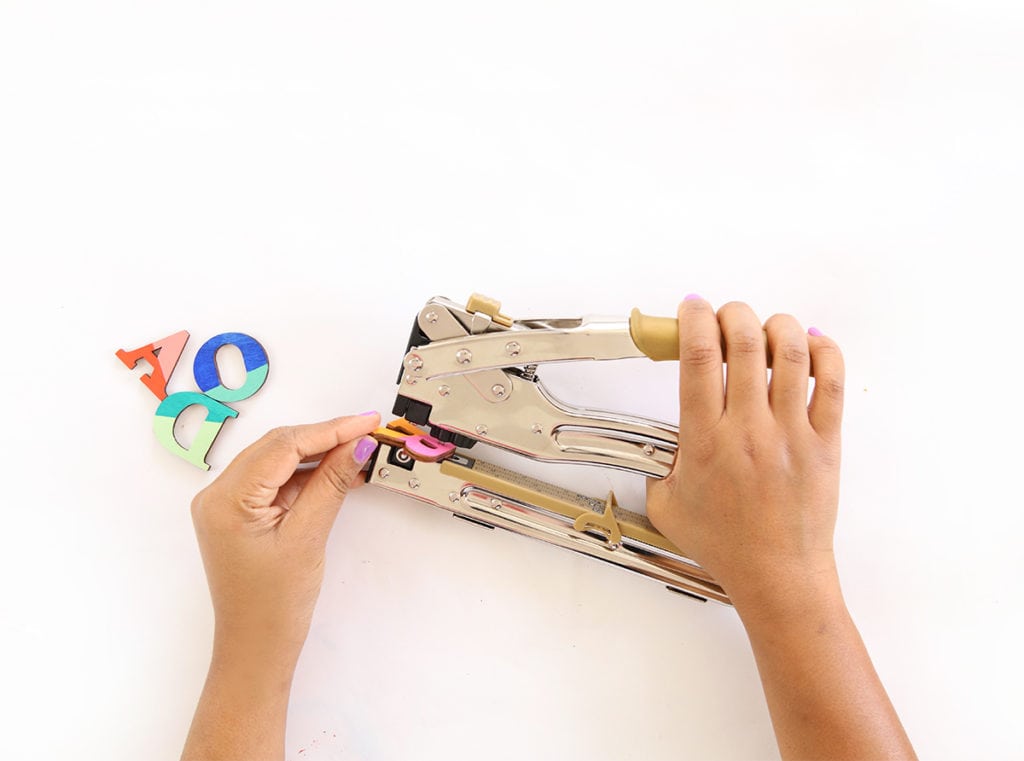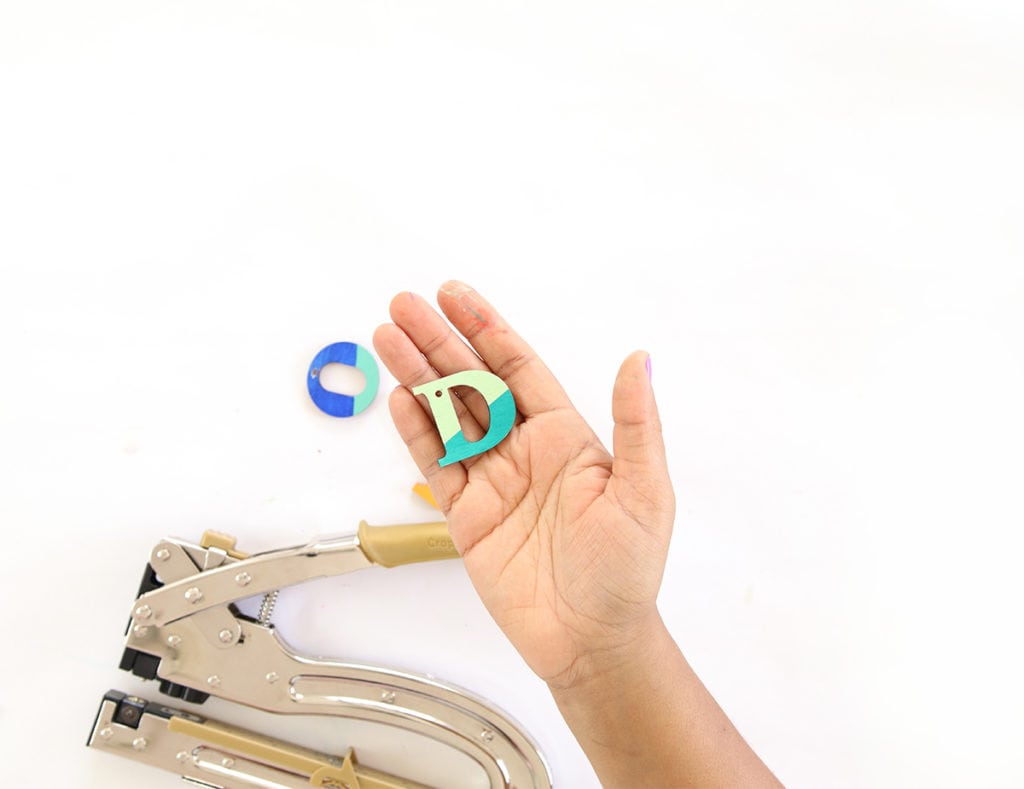 STEP FIVE: 
Use the Crop a Dile Big Bite tool to punch a hole through the letter. This tool is SUPER powerful and will go through the thick wood like nobody's business!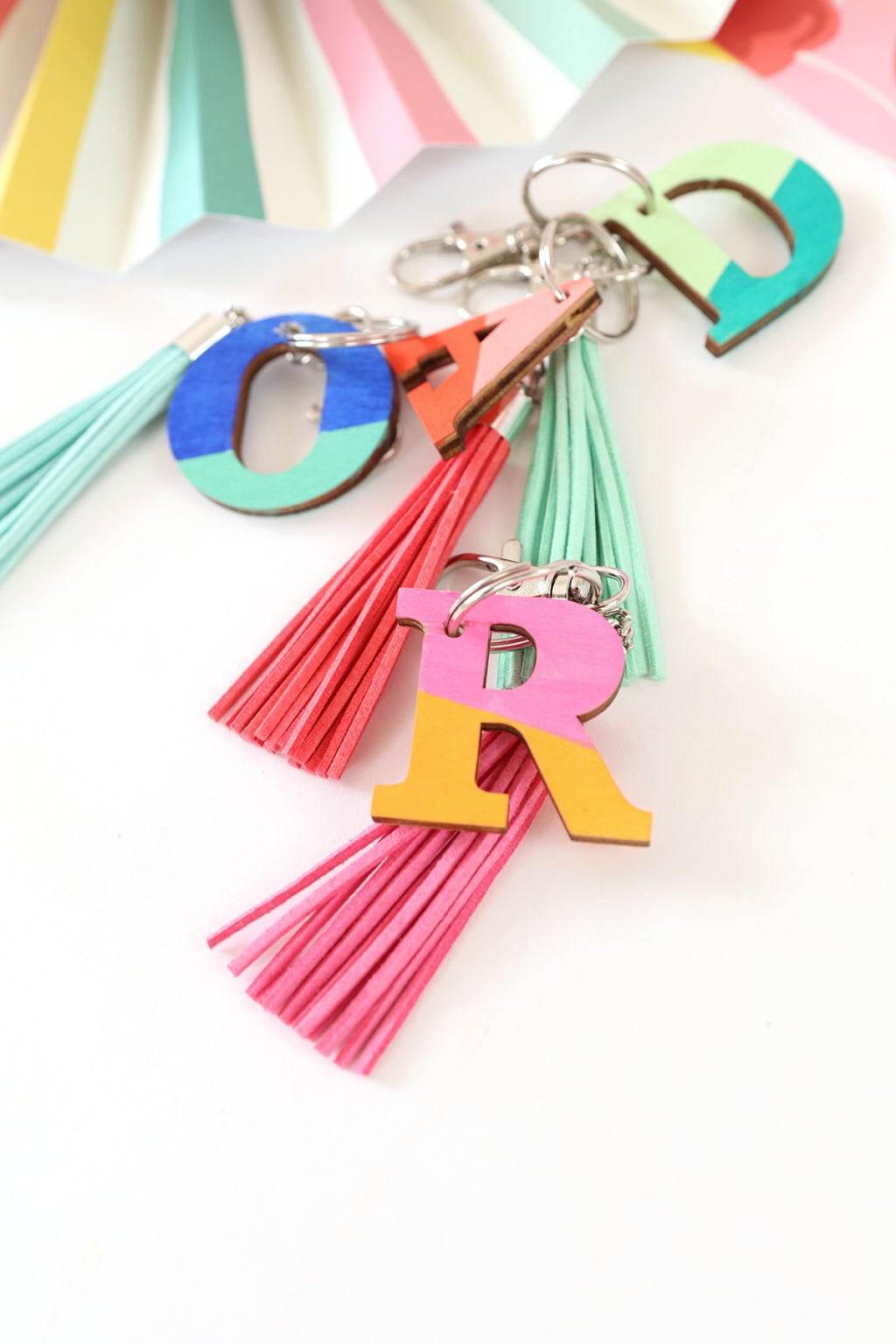 All that's left to do is add the letter and tassel to your keychain for a perfect, personalized gift. Think of all the color combinations you can come up with!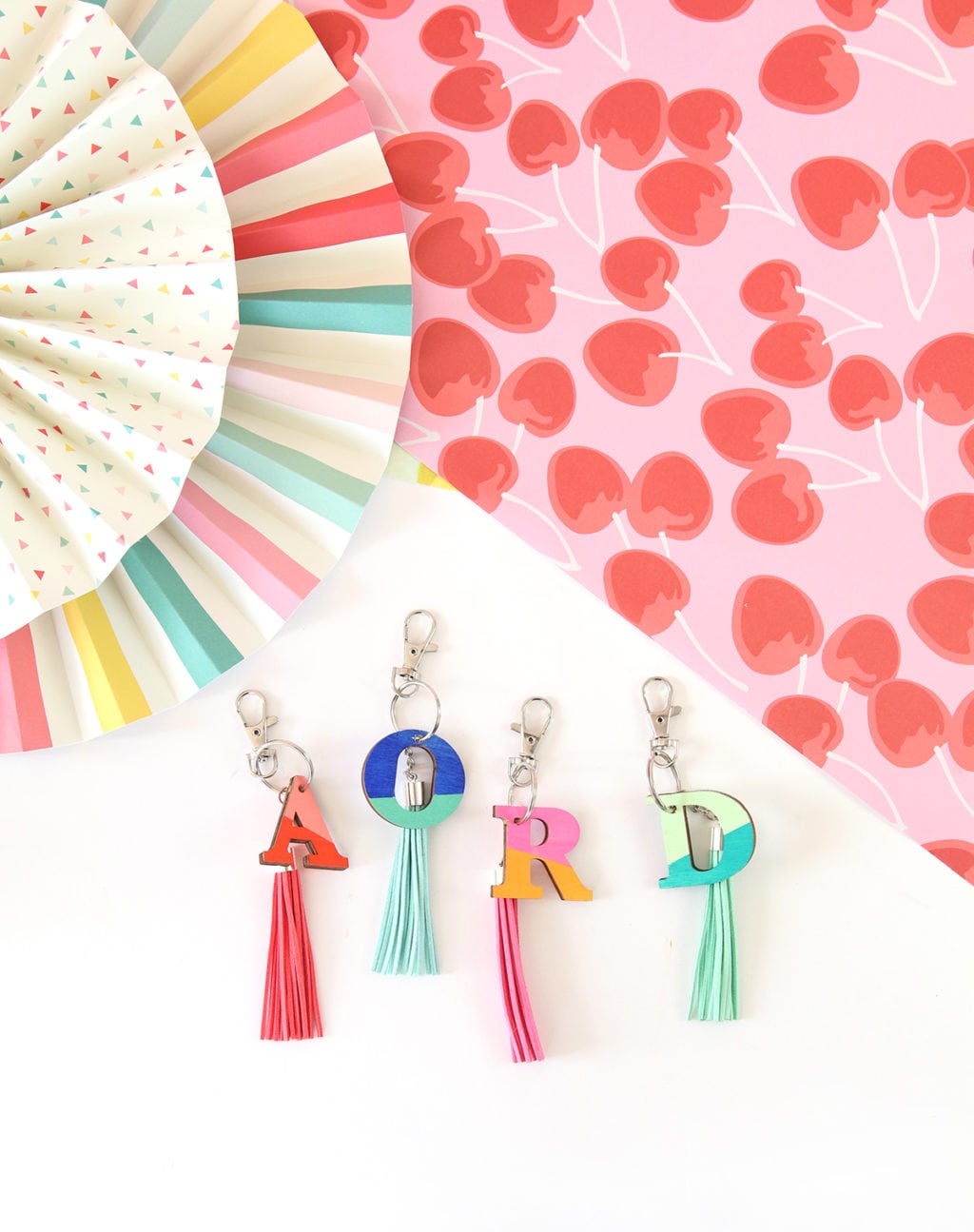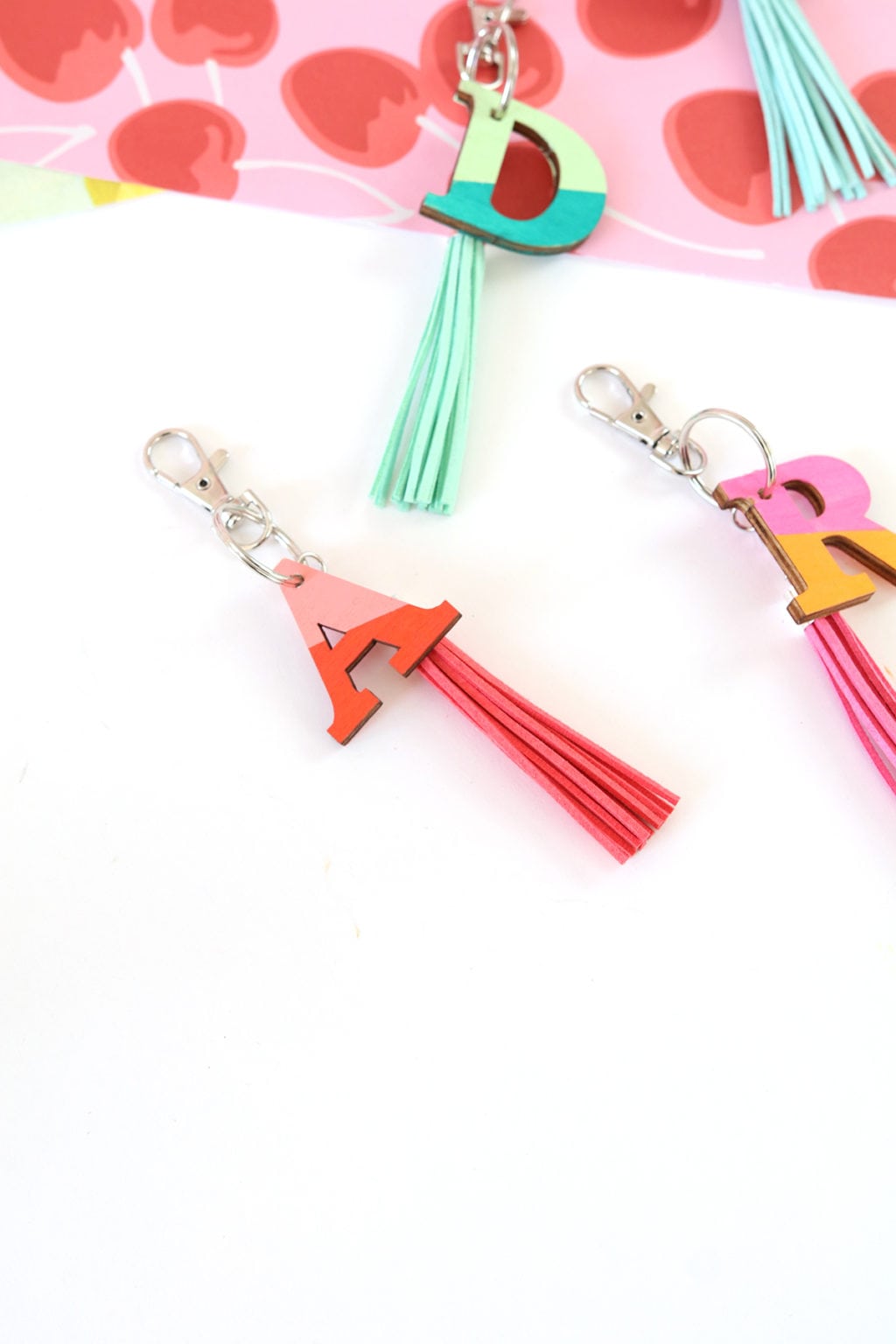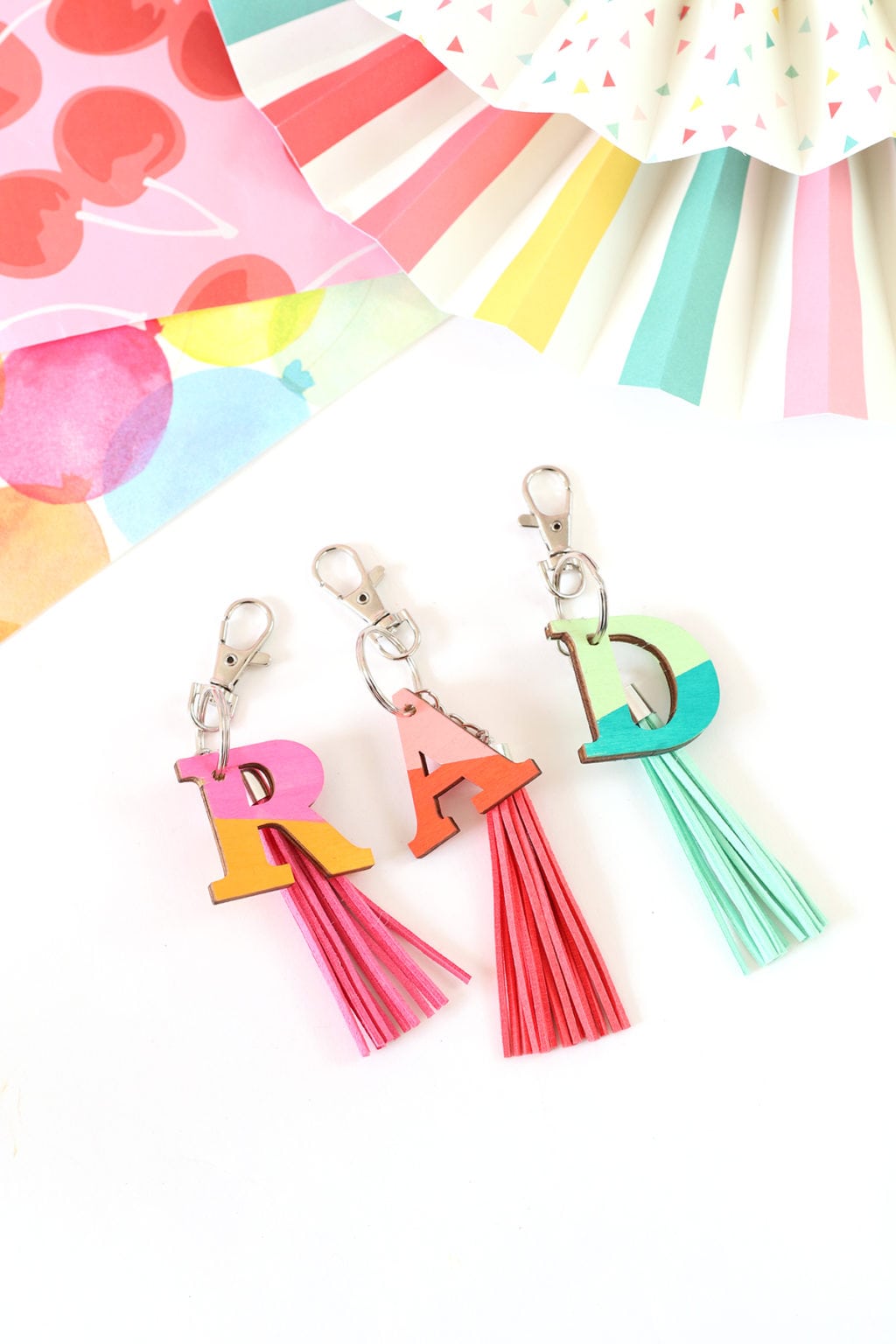 Not sure what you think, but I've gotta say…these DIY wood monogram keychains definitely qualify as "RAD" in my book!
Happy Crafting!