Every year, I let go of summer like a three year-old in the middle of the temper tantrum. Kicking, screaming and begging for more. Even though we are well in the throes of autumn, I'm still holding strong to my love of bright, bold colors. This wood pinwheel cake stand, gives me every reason to celebrate fun, bold color combos with the ease of a super doable DIY. I can't wait to break this baby out for a birthday celebration – or simply set it out for guests. Anyway you slice it, a wood pinwheel cake stand is always a good idea!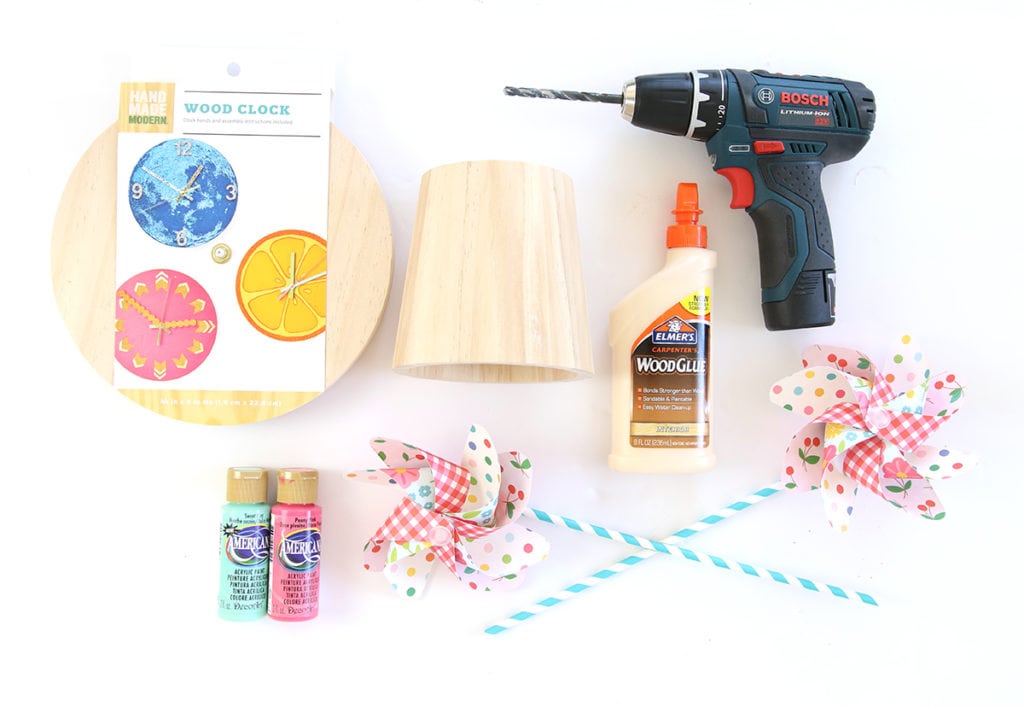 For the main components of this cake stand, I shopped crafting aisle of everyone's favorite money-sucker…Target.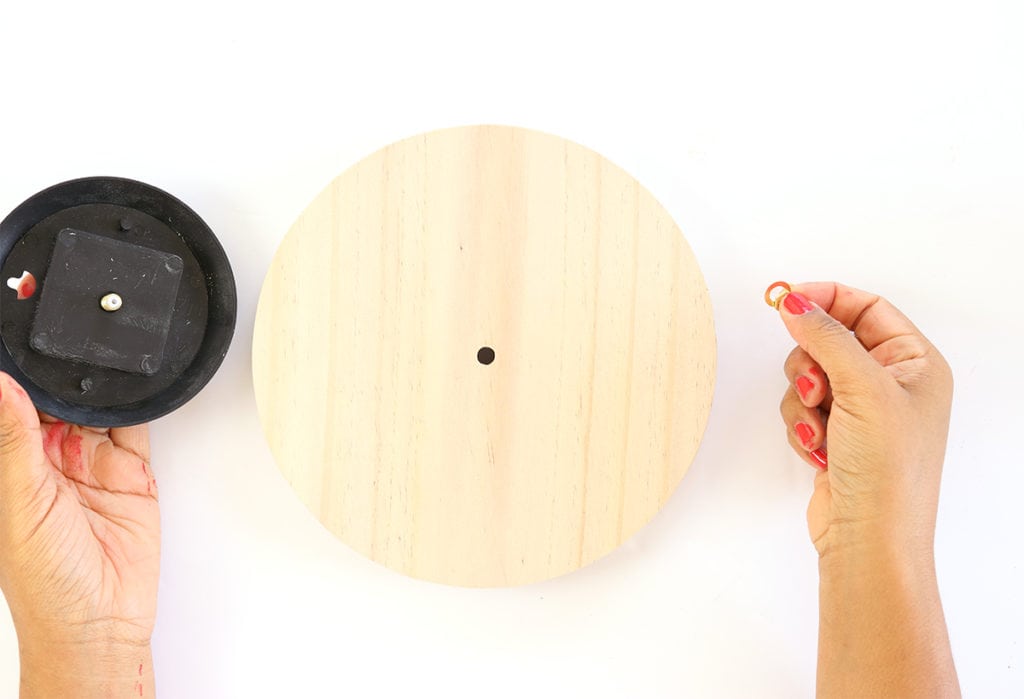 STEP ONE
You'll only need the wood circle portion of the clock kit. Remove all the other parts and discard.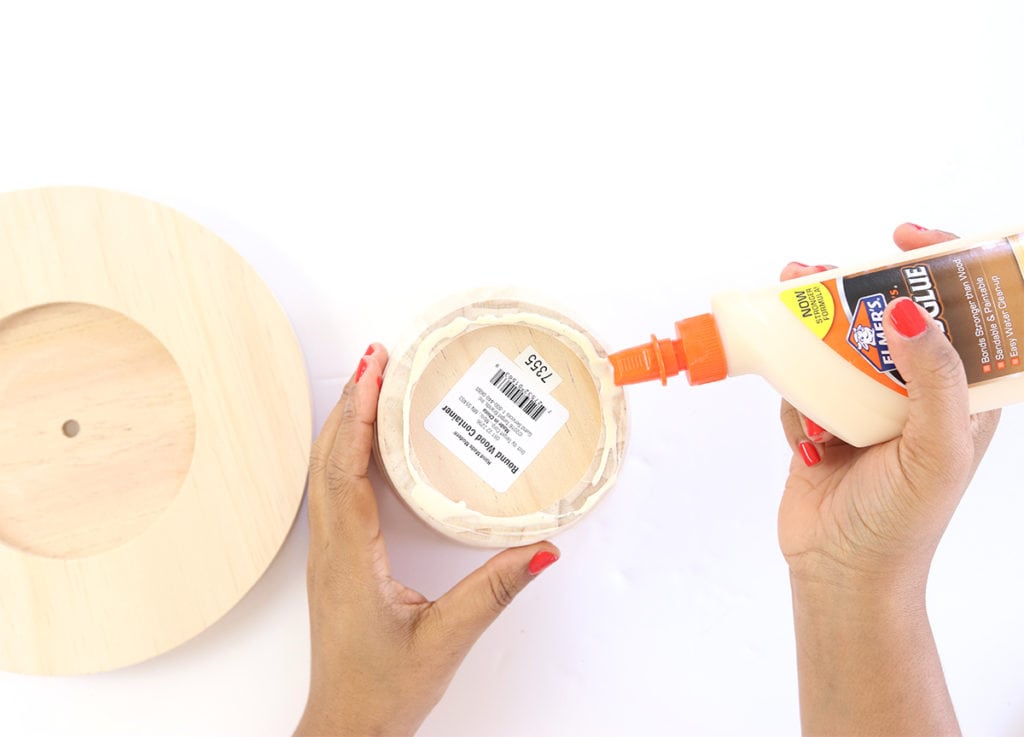 STEP TWO
Apply wood glue around the bottom rim of the wood planter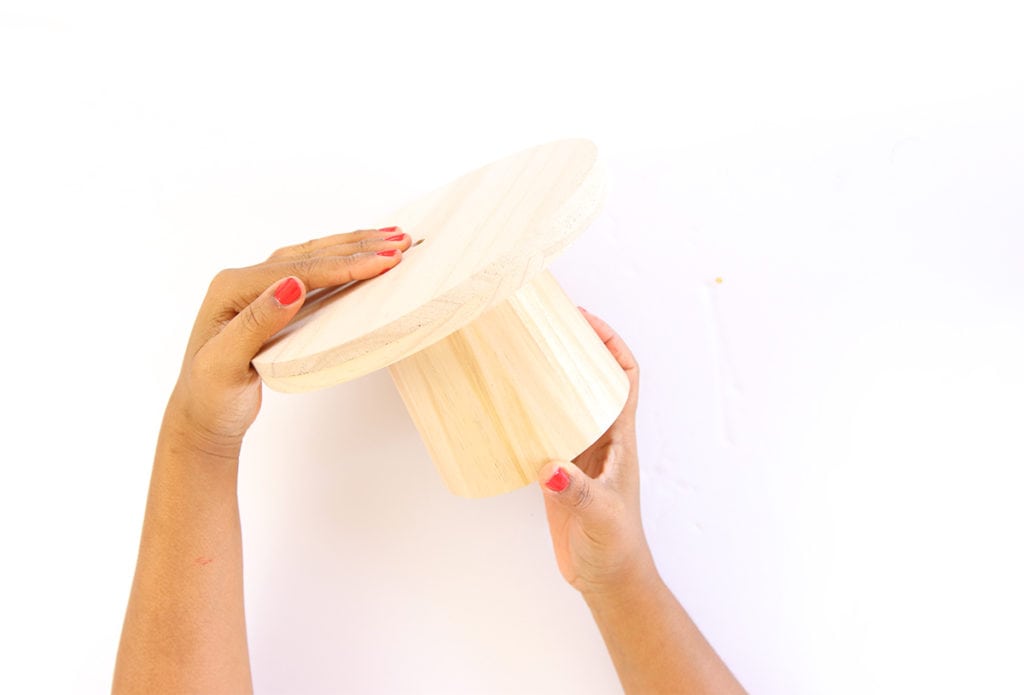 STEP THREE
Adhere the wood round and the wood planter as shown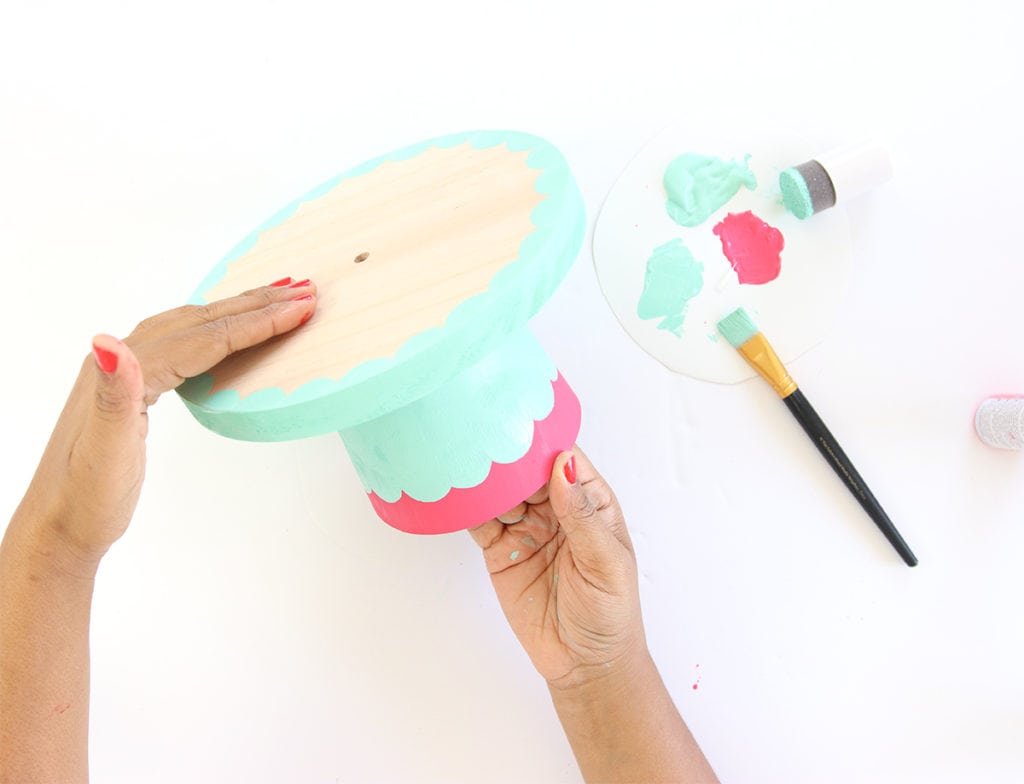 STEP FOUR
Add paint in your desired colors.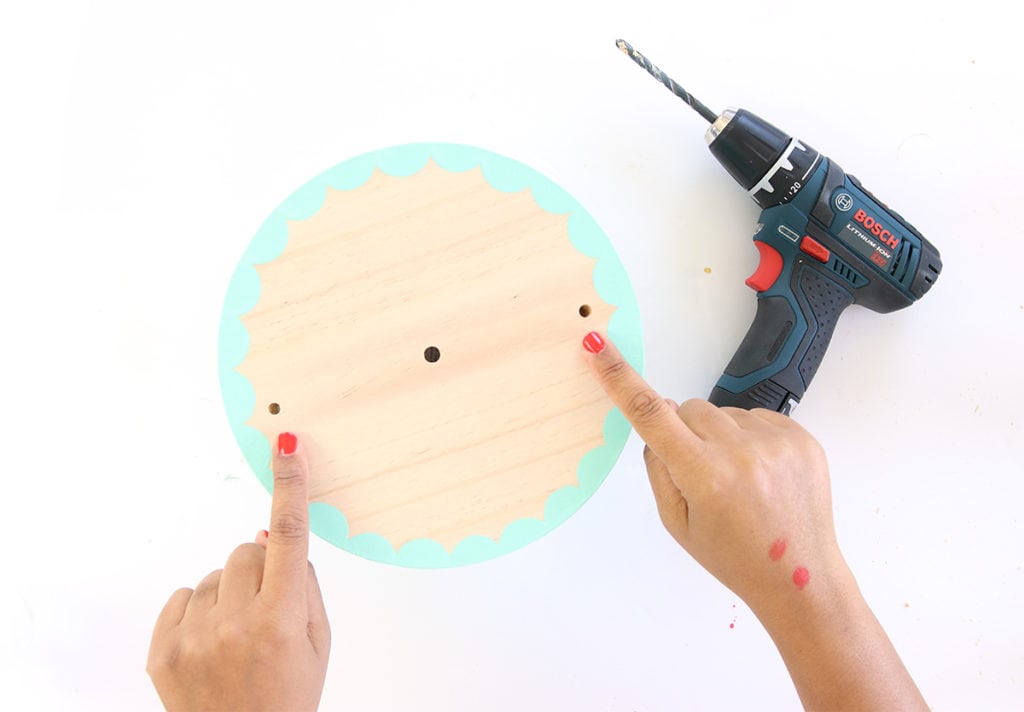 STEP FIVE
Use the drill to add two holes in the top of the cake stand. Do not drill all the way through, You just need a place for the pinwheels to stand up.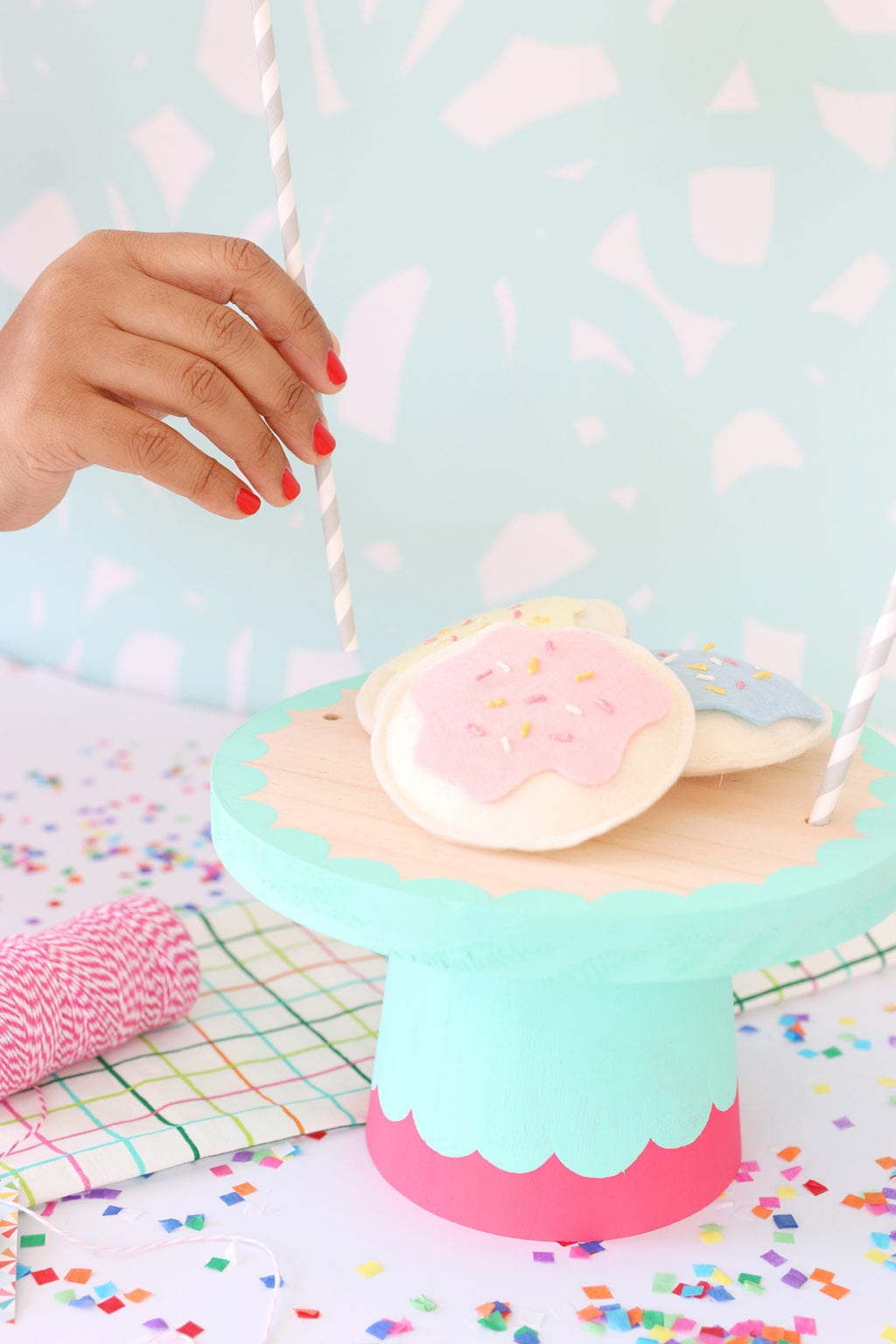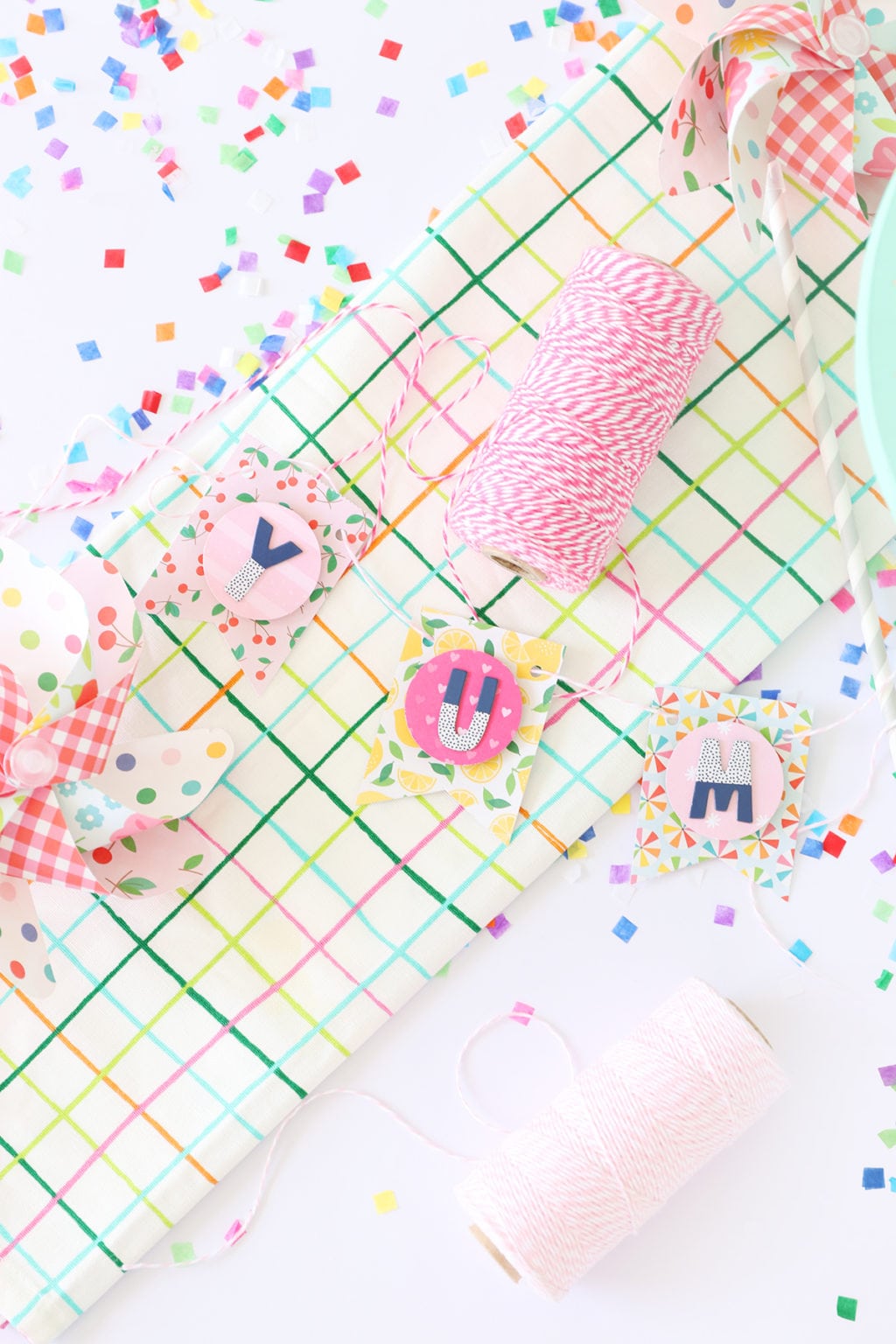 Last up, you can add a cute little banner between the pinwheels to personalize your party. I used the We R Memory Keepers Banner Punch Board to create this mini-banner.