Every month, the Damask Love Newsletter goes out to all you die hard crafters and every month there's a free printable for you to download. As long as your signed up for the newsletter, the printable is yours!
This month, we're celebrating mom's everywhere with a not-your-typical Mother's Day Card and Gift Tag set created with the stellar illustration skills  of Isabel of Black Lamb Studio. Recently I had the chance to hang out with Isabel and realized that every single one of her digital designs starts as a hand-painted drawing. So…basically today's newsletter printable is your own little piece of a handpainting..and when you put it that way, it's a must have.
Print out a bunch of these cards and hand them to super-mom-friends who may not already be on your Mother's Day gift list.  Just make sure you're signed up for the newsletter by inputting your email into the sidebar!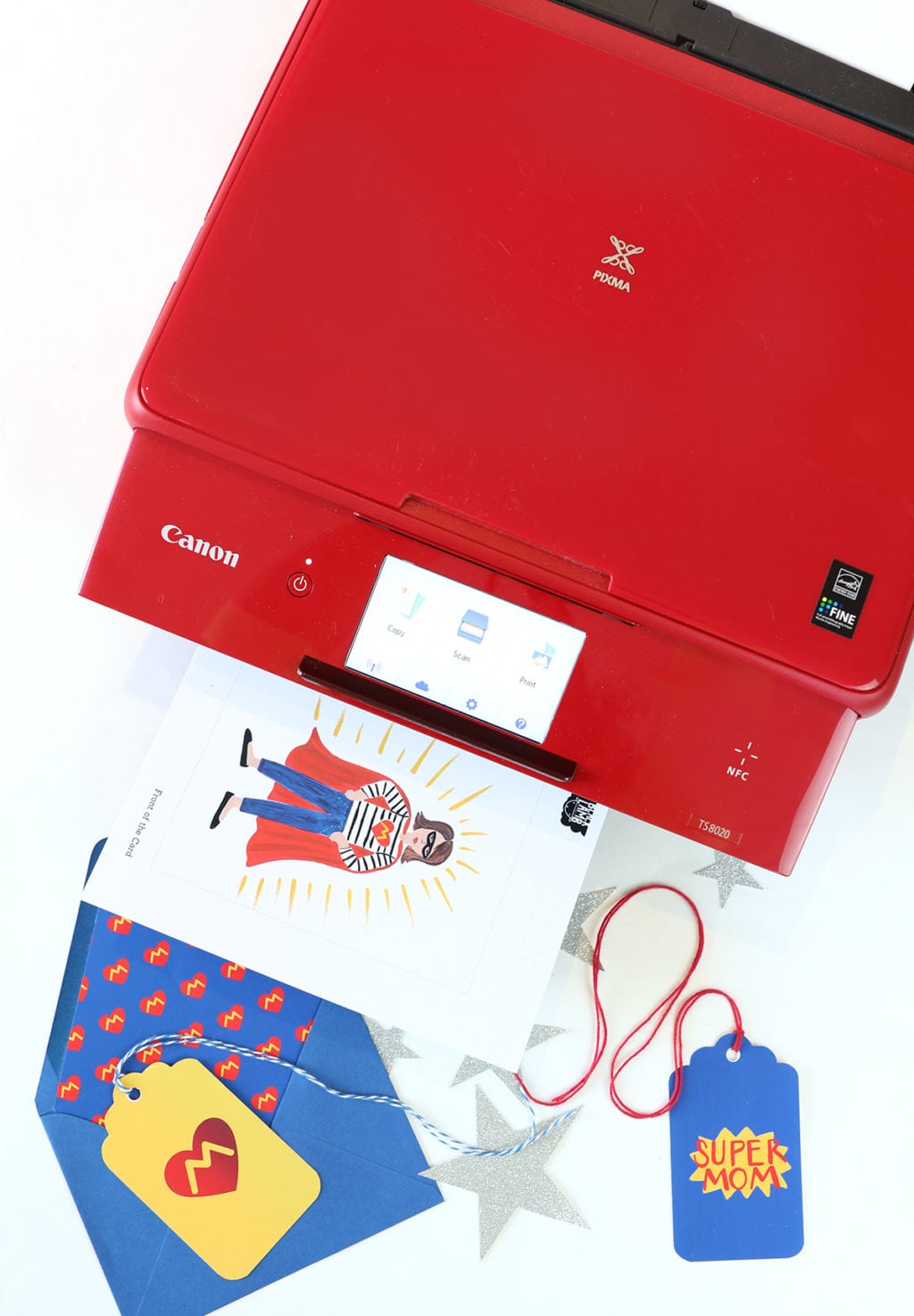 As with any quality printable, I used my Canon printer for this card along with Canon Matte Photo Paper. The colors came out just as vibrantly as Isabel's original handpainted design.