I have a good friend whose house is like the coolest museum you ever visited. Every piece of furniture and art has a story behind it. My house on the other hand? Most stories start and end with "It was on sale at West Elm, so we bought it." I'd love to have a home filled with artsy pieces that we collected on our world travels…but who are we kidding? With a two-year old, there aren't we don't have a ton of time for world traveling.
With the power of crafting and the incredible design skills of K.Becca, I'm able to bring you today's printable table runner that brings you the feeling of "world traveler" but without any of the hassle of packing a bag or hopping on a plane. Now, keep in mind, a traditional, authentic Otomi textile is hand embroidered rather than printed on paper, but you can certainly bring the same aesthetic into your home with this simple DIY table runner.  This printable Mexican otomi table runner is perfect for your Cinco de Mayo table…but also, it's great as a fixture on your dining room table. And, since it's printable, you can quickly print another one if the first falls victim to messy eaters.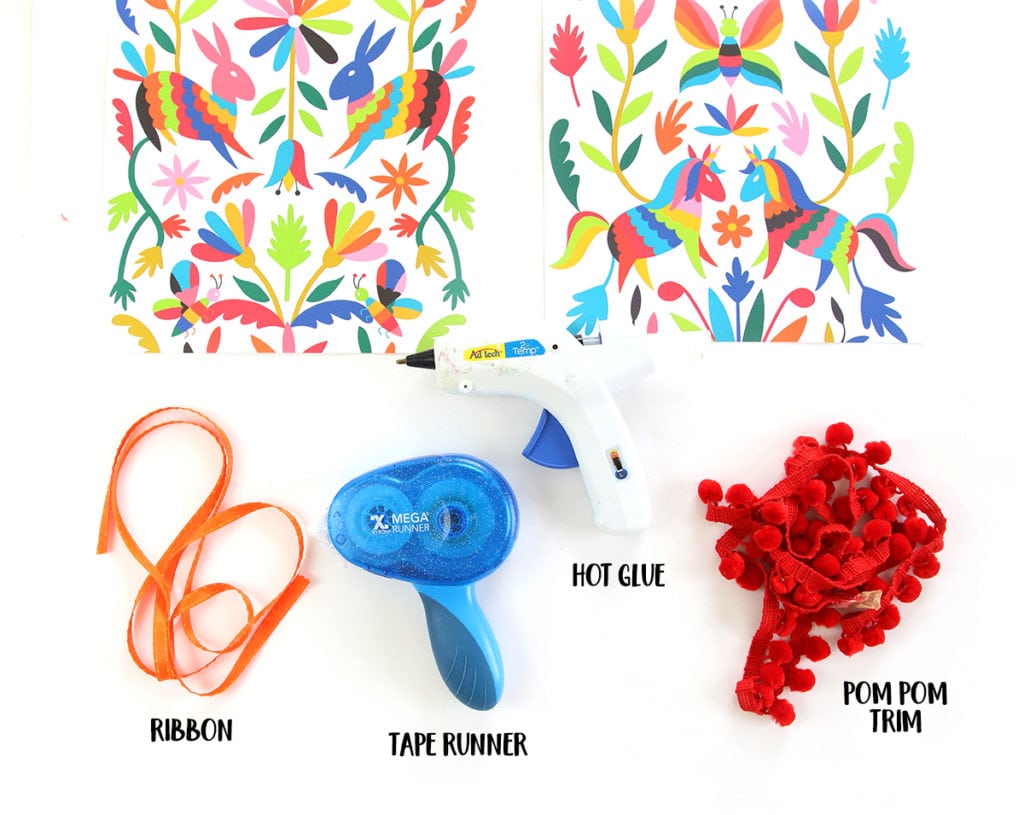 You'll need:
the printable Otomi Table Runner. It's sized to print onto Tabloid sized paper (11×17) so I used my Canon iP8720 to easily print the design from home.
a Tape Runner
hot glue
ribbon and pom pom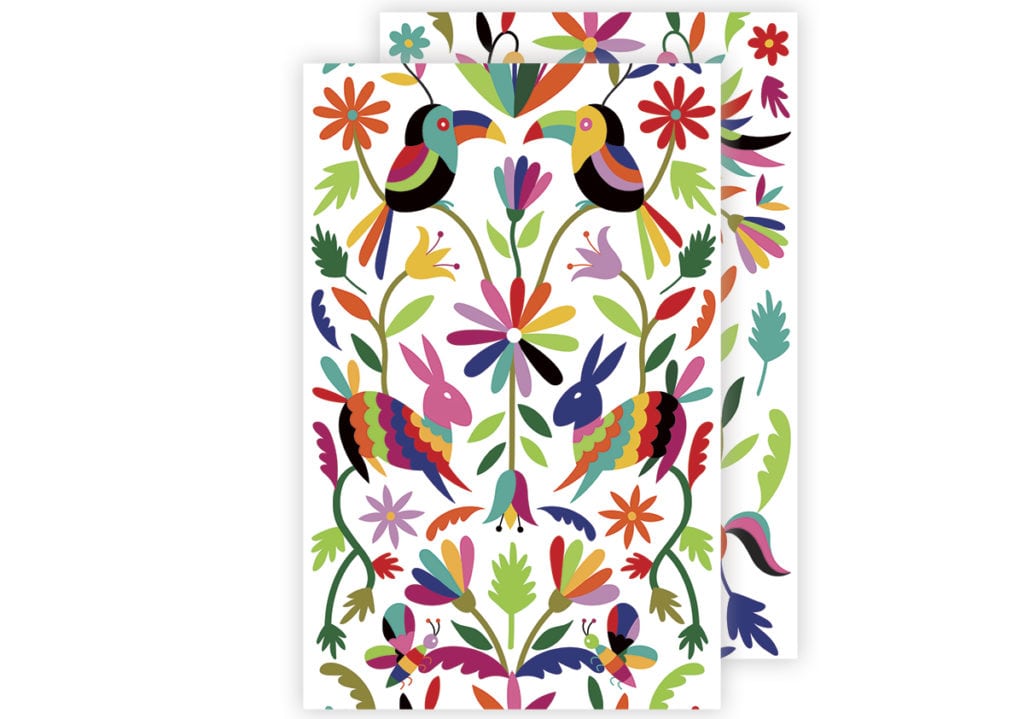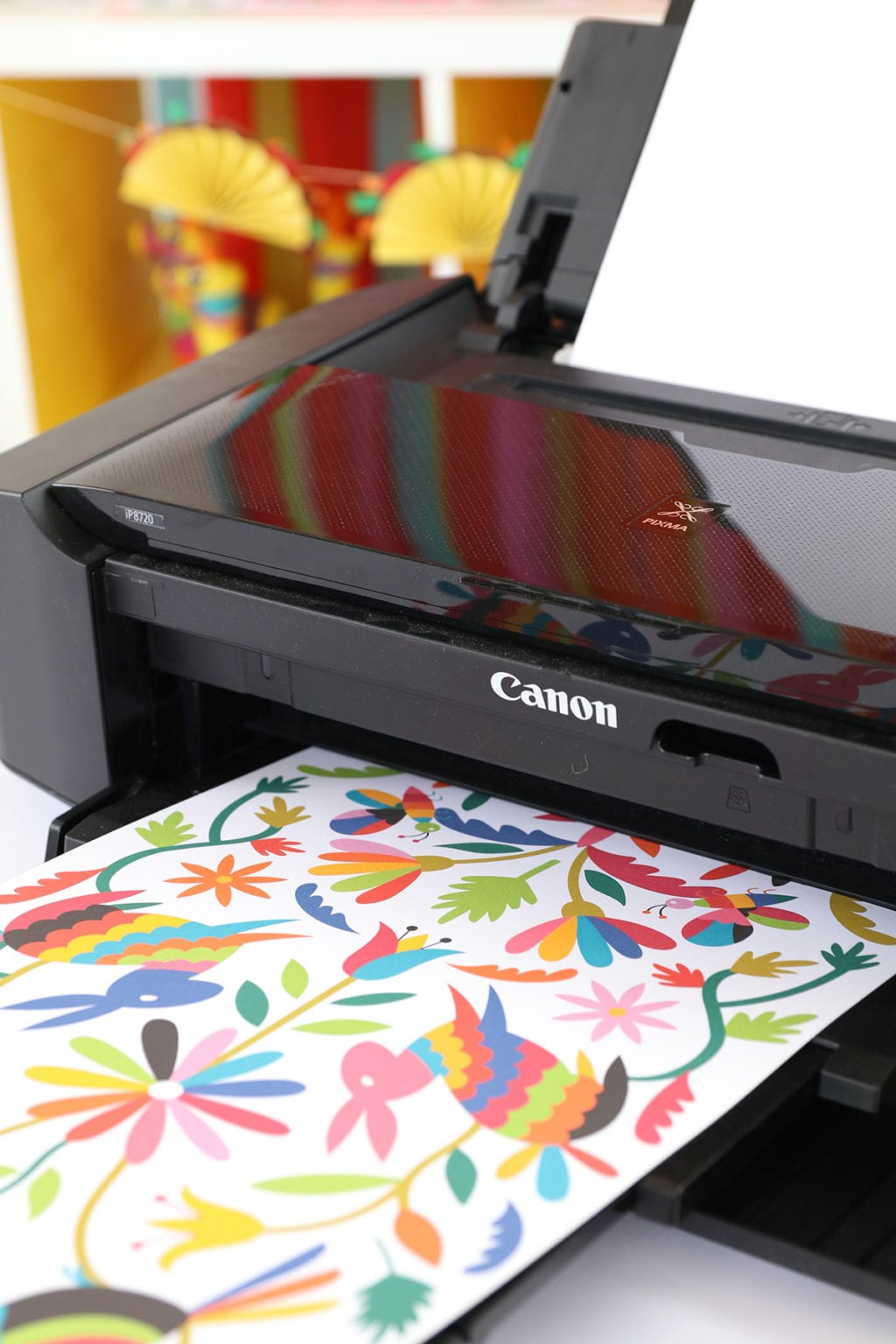 STEP ONE
Use your Canon iP8720 craft printer to easily print the printable mexican otomi table runner. The 6-color ink system on this printer means you will get vibrant colors – a necessity for this bright and colorful otomi design.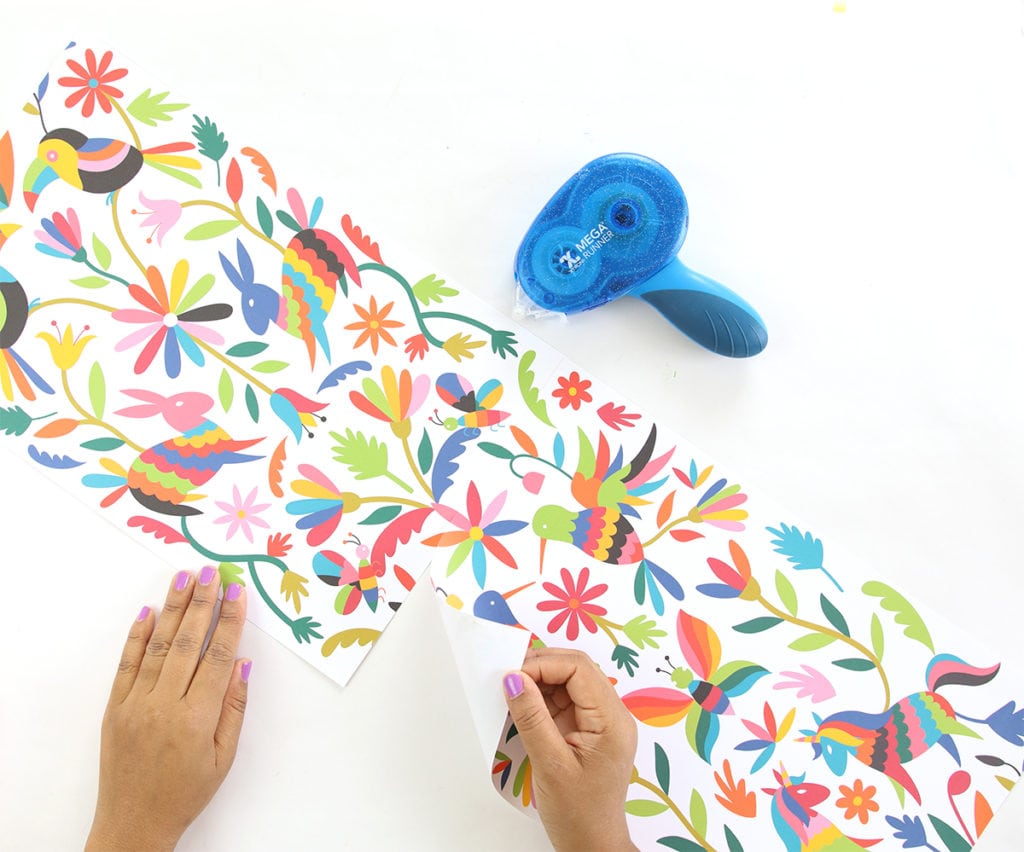 STEP TWO
The printable mexican otomi table runner is a two page pattern with seamless edges that can be adhere together continuously to create a table runner of any length you wish. Apply tape runner adhesive on the back edge of one page, then line up the pattern and adhere them together.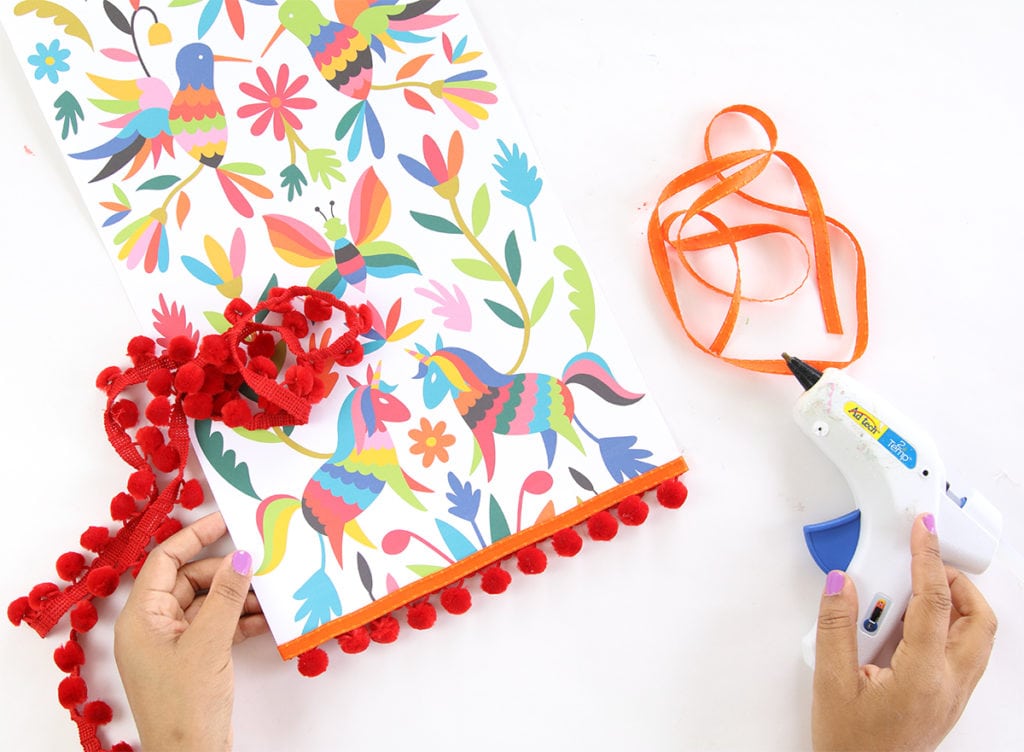 STEP THREE
Use a hot glue gun to finish off the ends of the runner with ribbon and pom pom trim. That's it!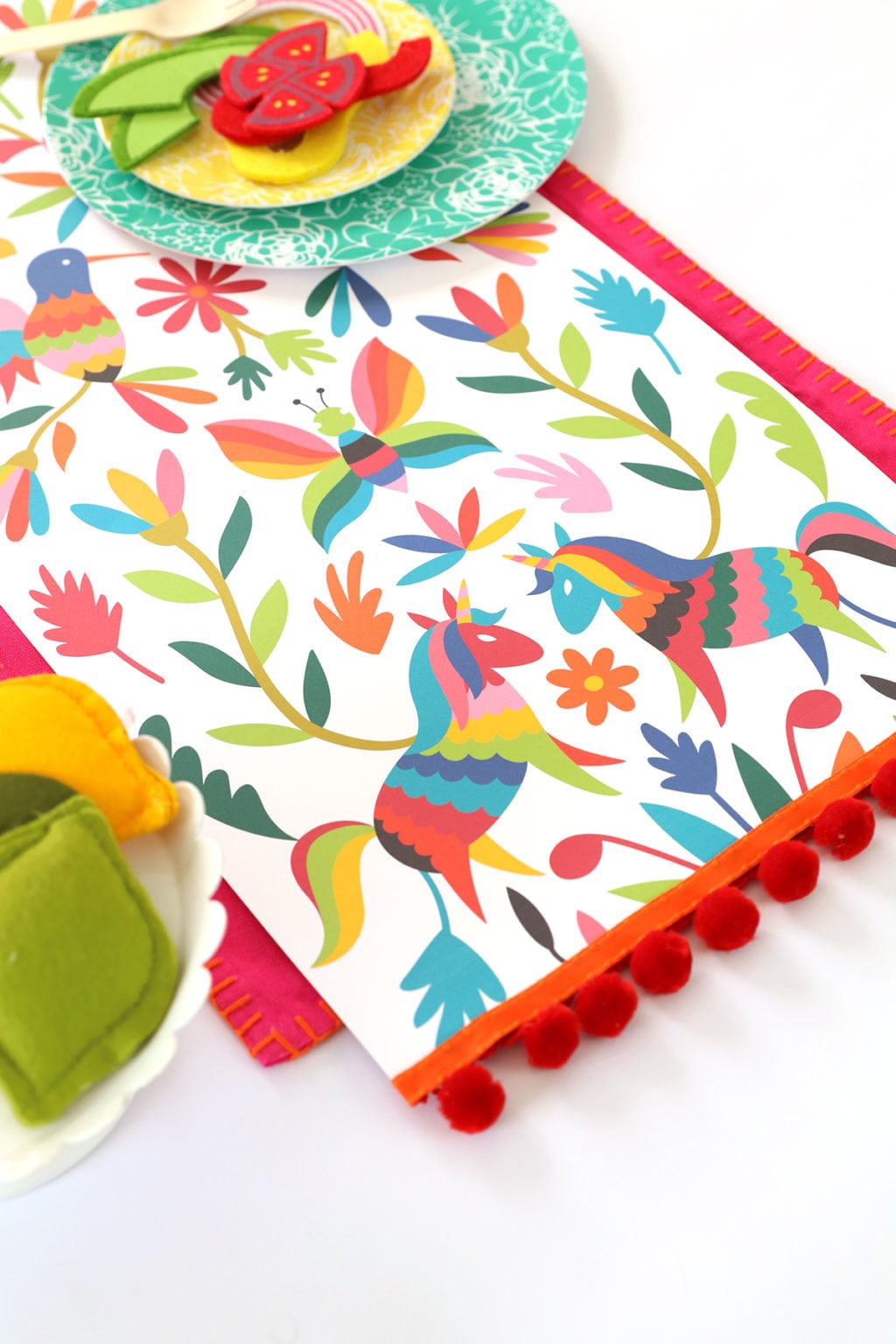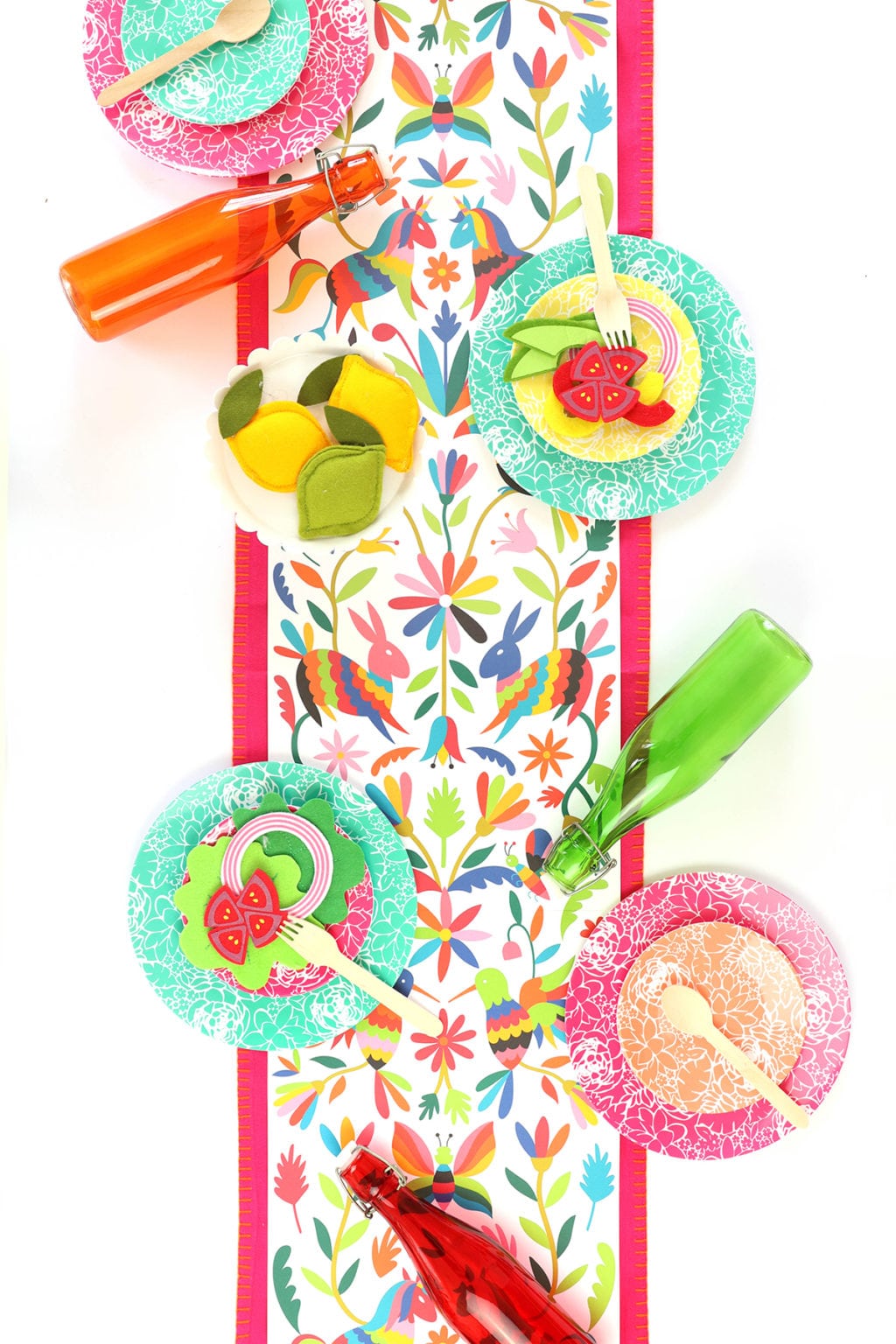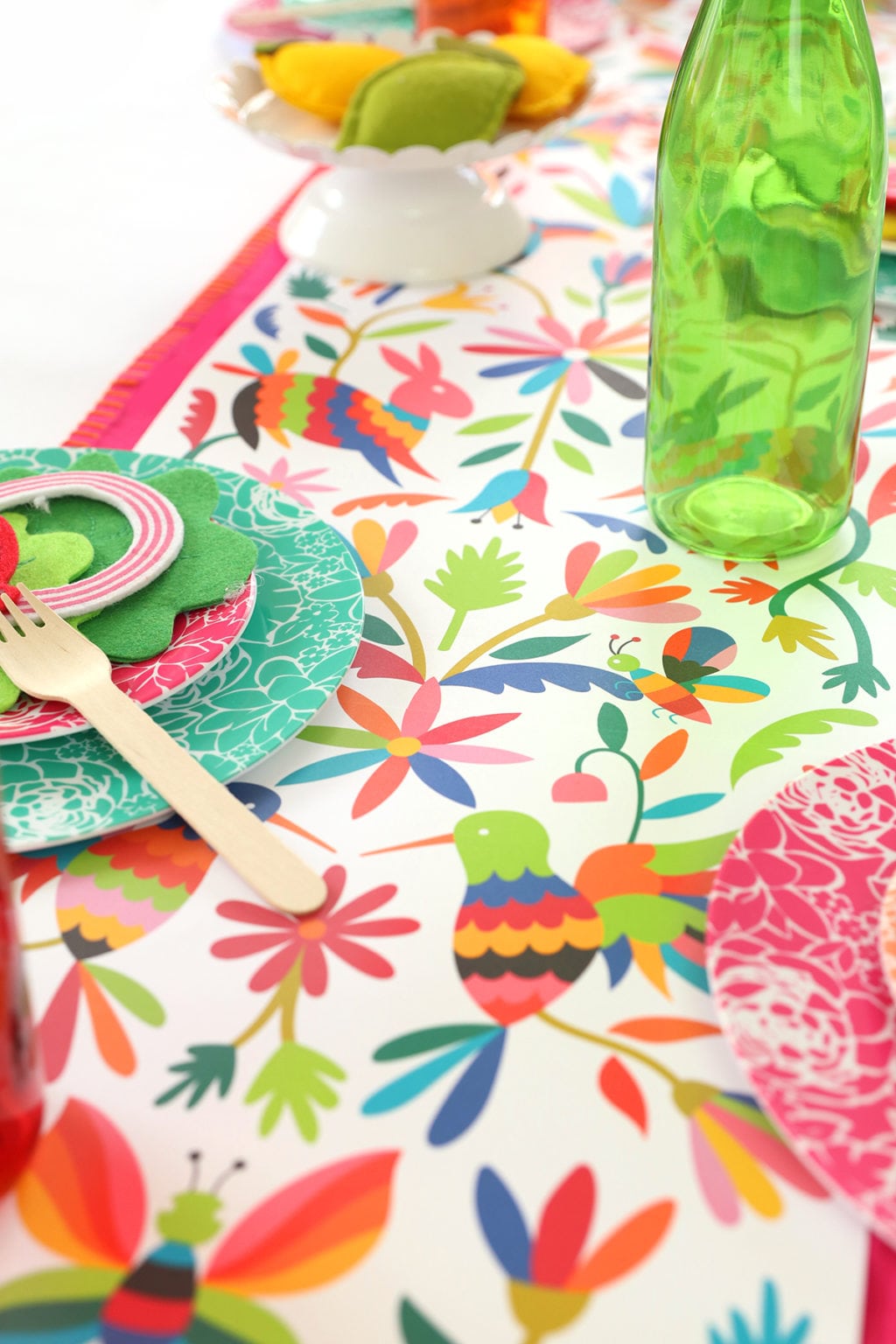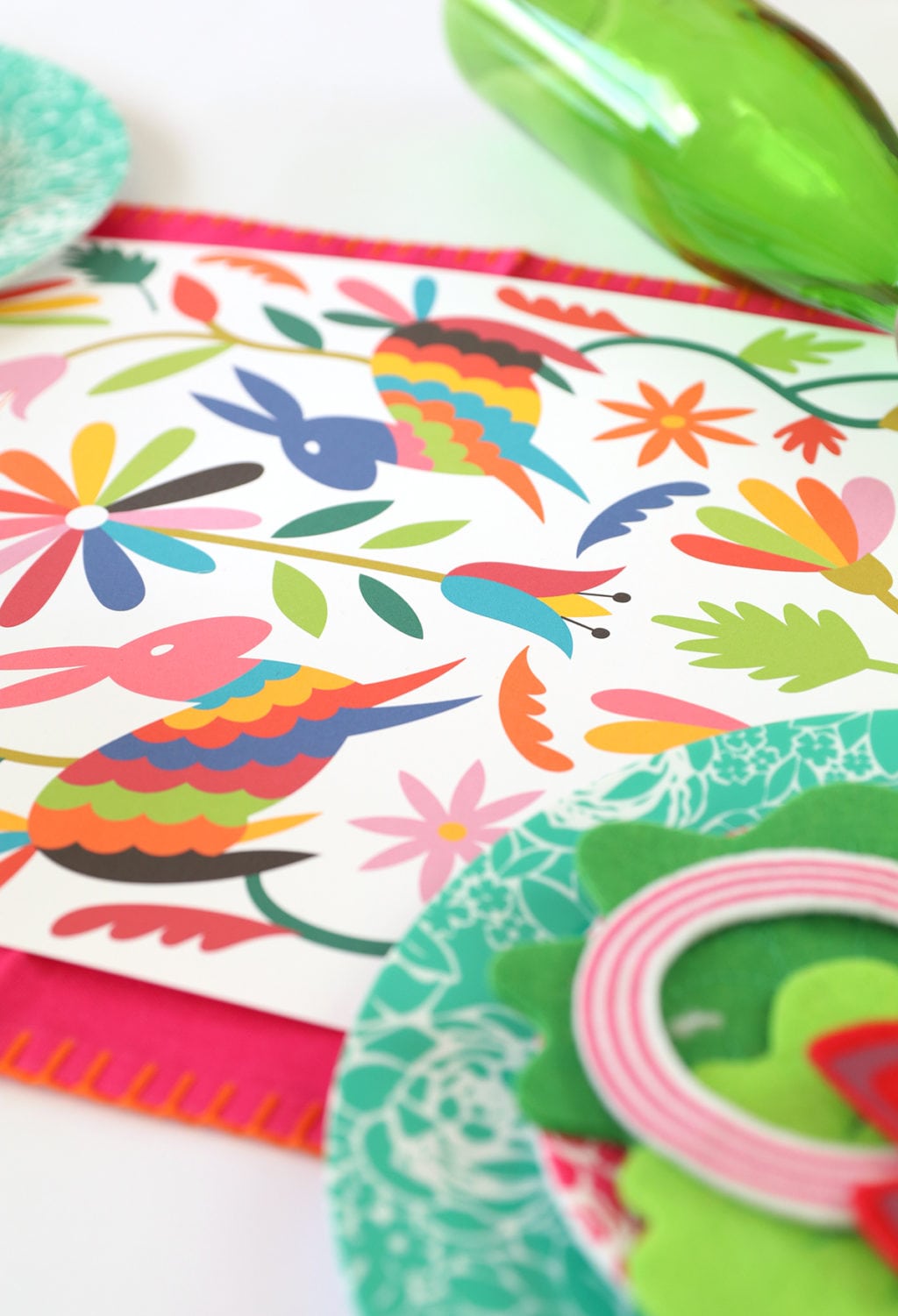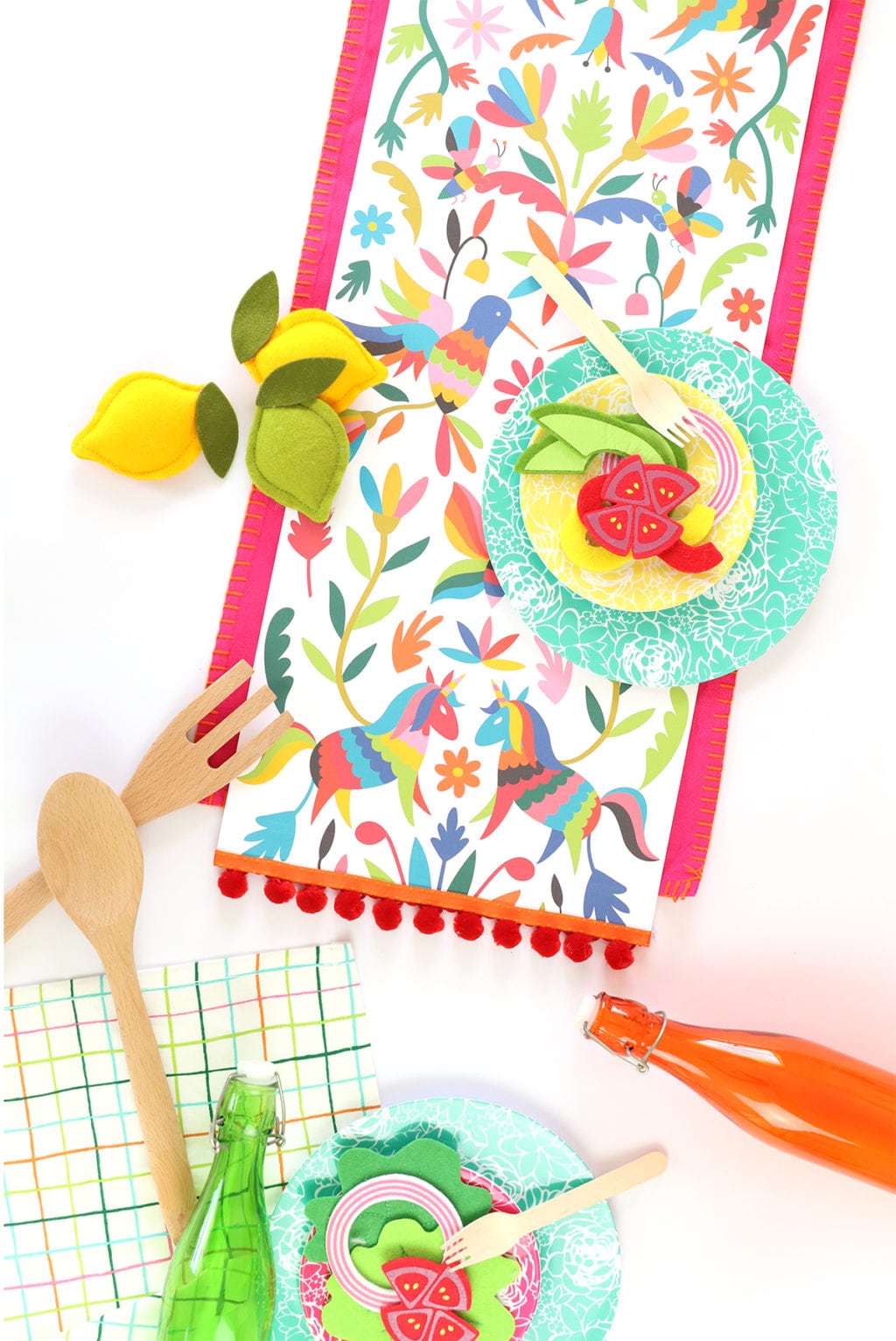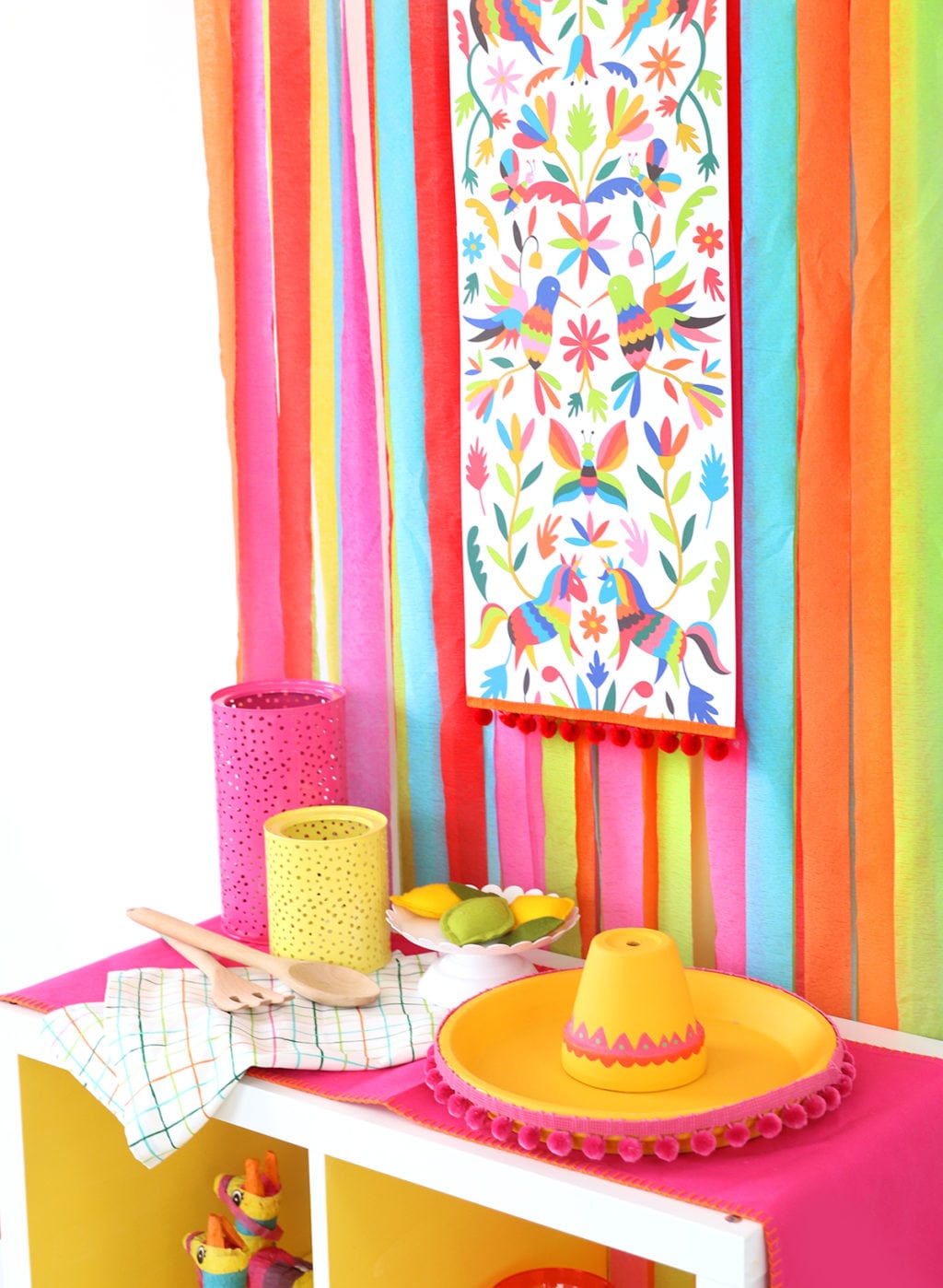 And if table runners aren't your jam, you can totally use this printable as a wall hanging! Perfect backdrop for your Cinco De Mayo bar!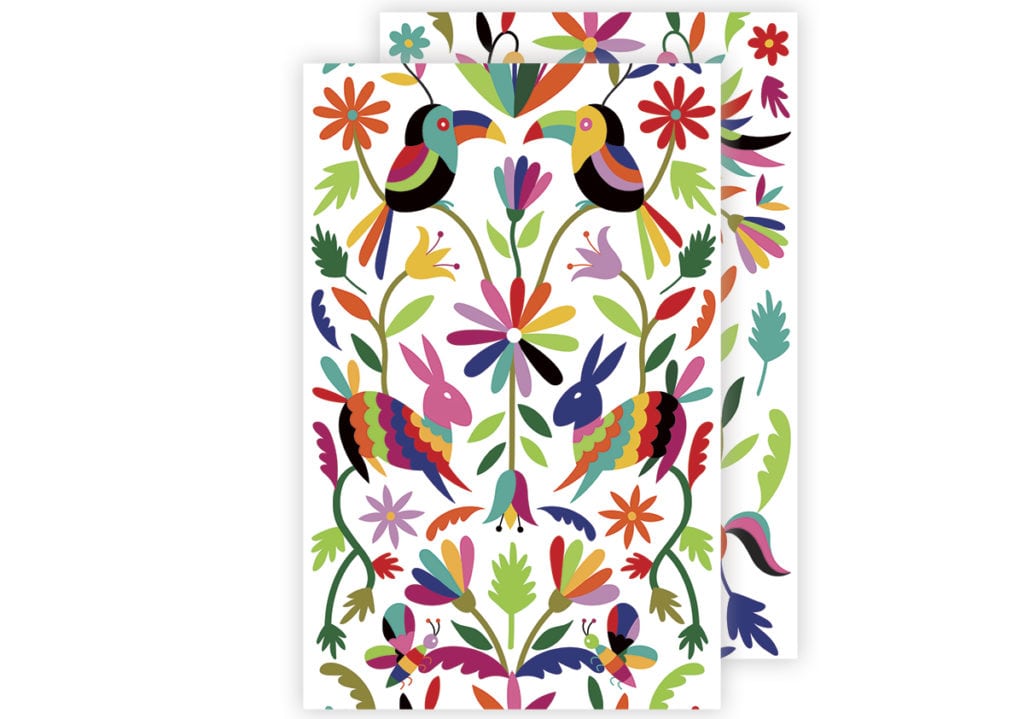 This project was completed in partnership with Canon. All projects, photos and opinions are mine, mine, mine! Thanks for supporting the collaborations that keep the lights on in this joint!

Illustration: K.Becca
Concept: Amber Kemp-Gerstel