Painted DIY Jeans are easy to make with the right tools…thankfully, you've got me here to show you exactly how it's done! To create your own pair of painted DIY jeans, you'll first want to dig out those old jeans that you refuse to get rid of! Next you'll need to gather a few more supplies: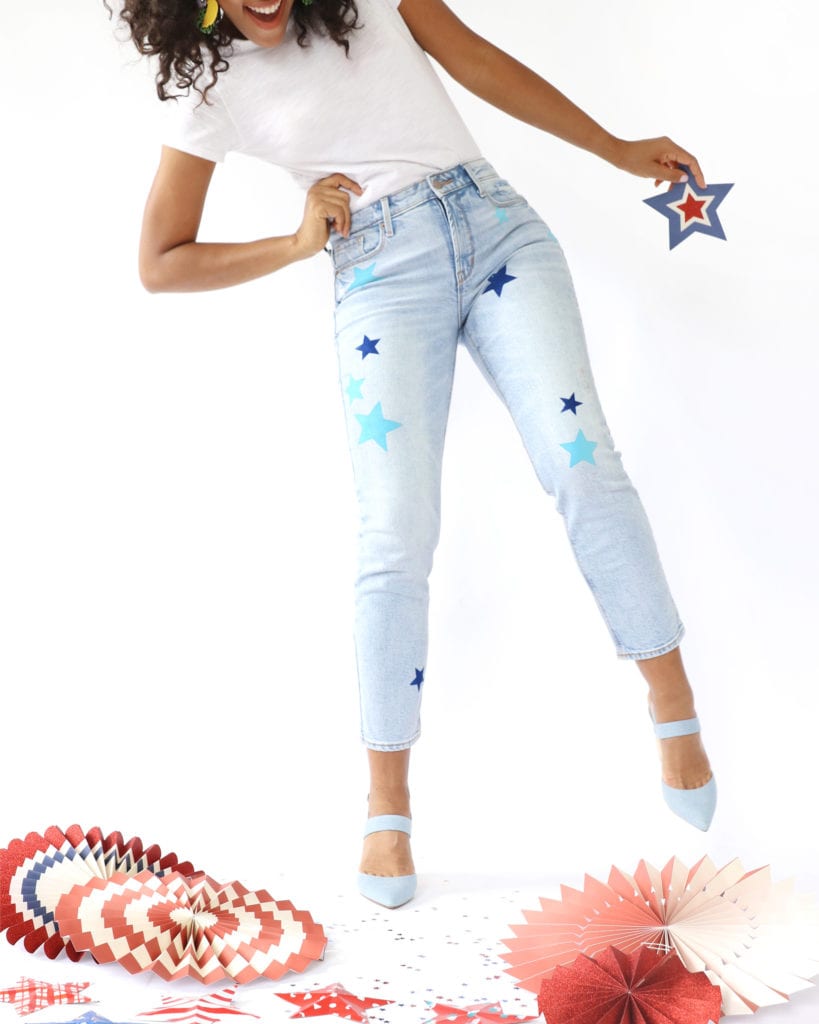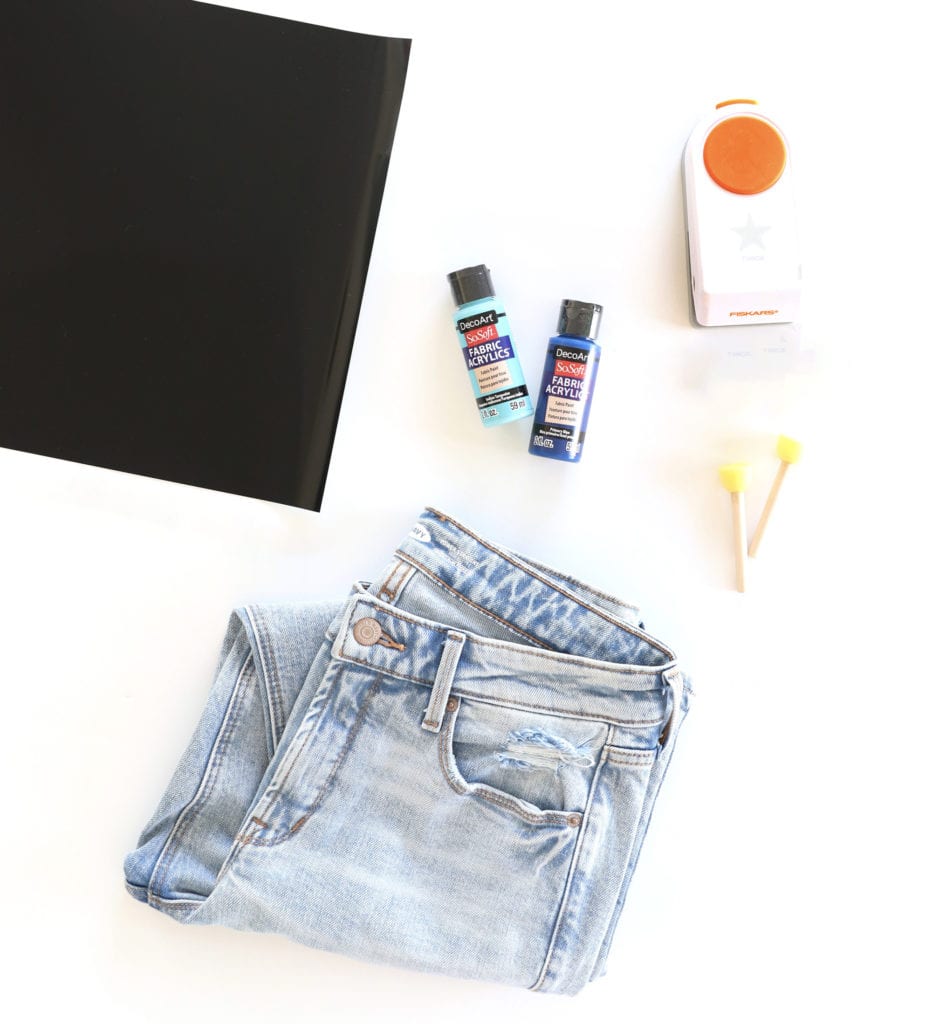 Permanent Adhesive Vinyl
DecoArt So Soft Fabric Acrylics – this paint is way better than any other acrylic paint! It dries soft and is definitely a necessity for wearable crafts like these painted DIY jeans.
a star shaped paper punch – you could also use an electronic cutting machine like the Cricut Explore Air
sponge daubers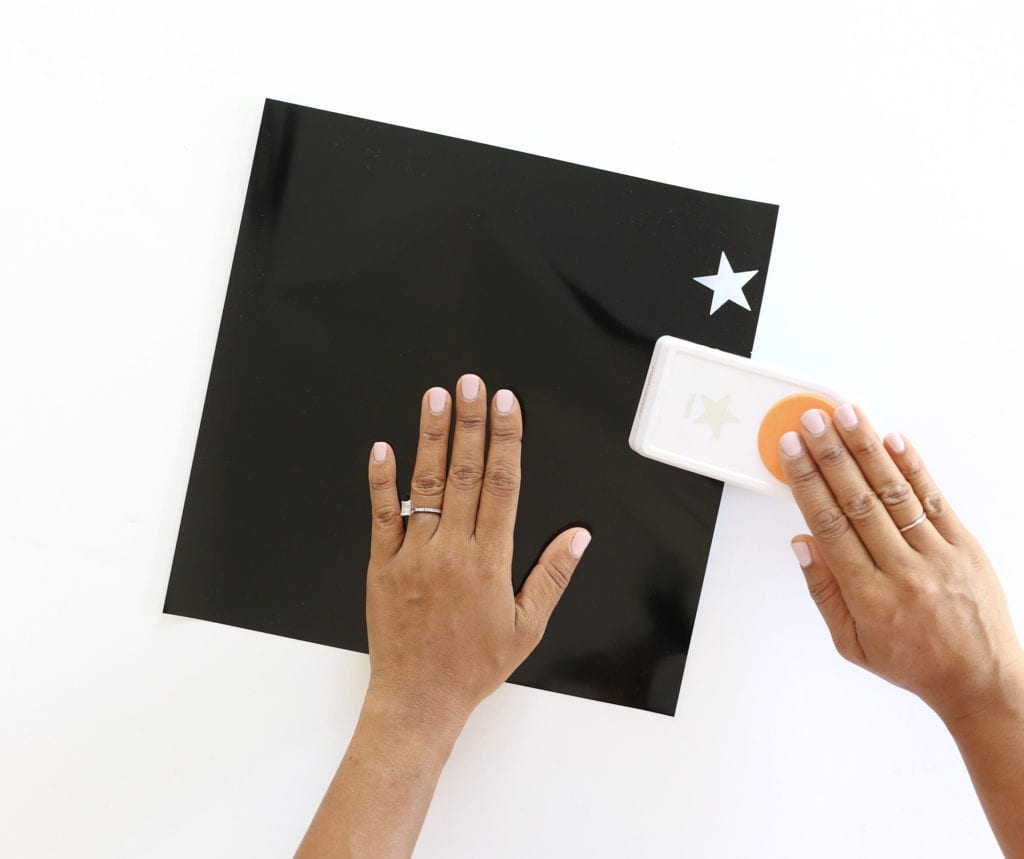 Step One: 
Punch star shapes from vinyl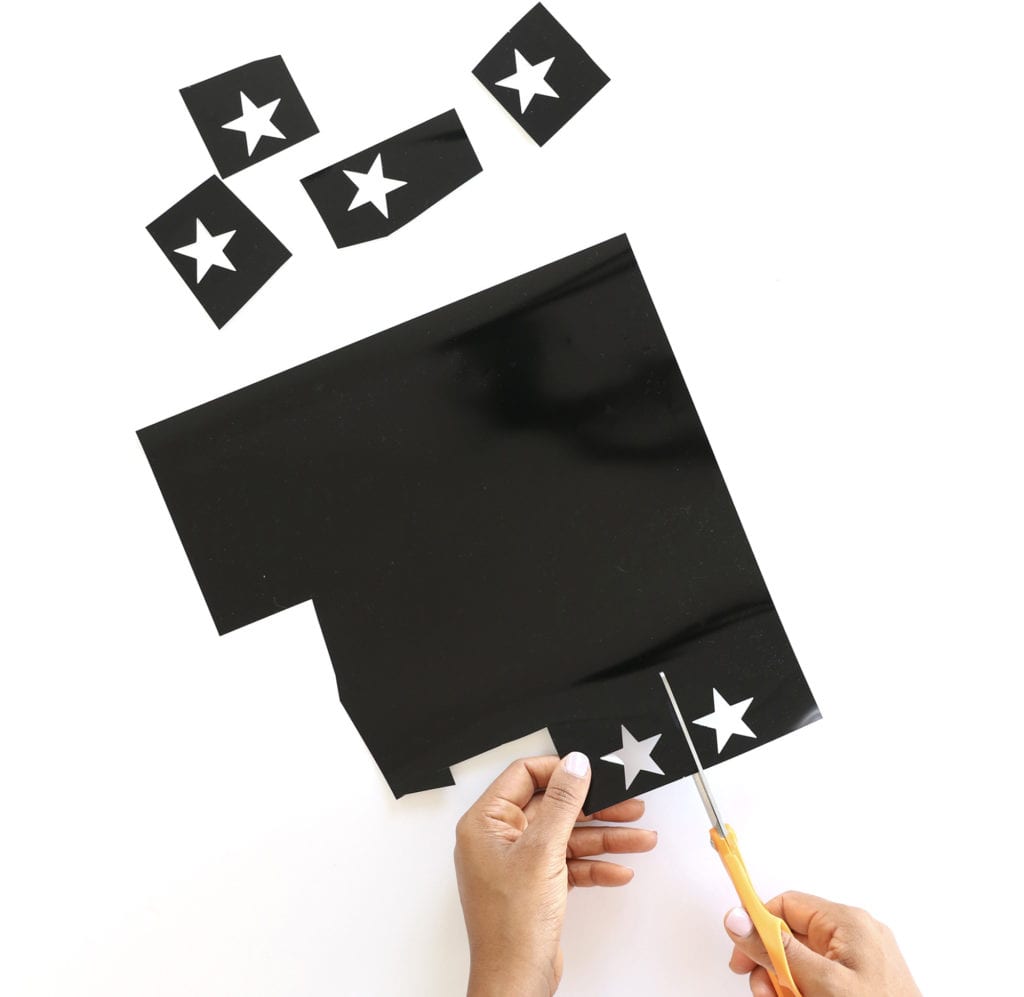 Step Two: 
Use scissors to trim apart star shapes – this will create individual star stencils.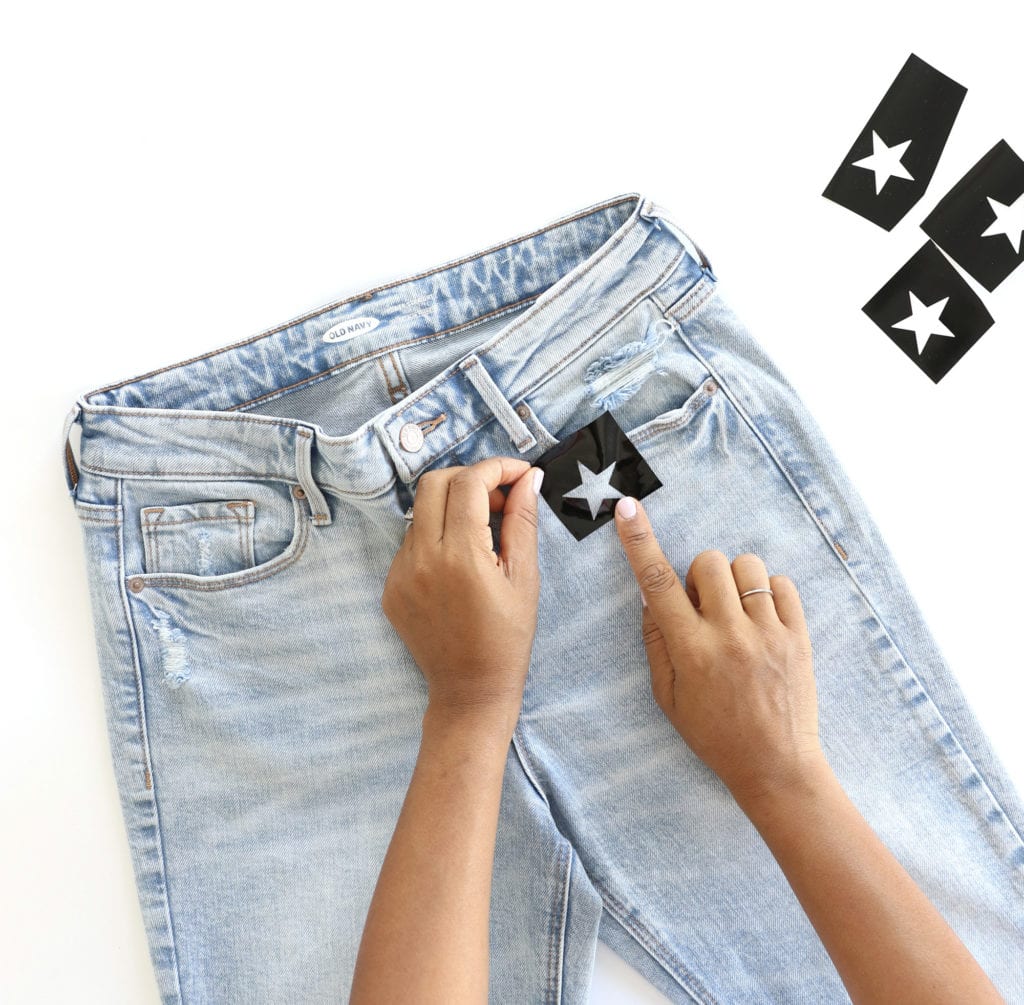 Step Three:
Place stencils onto the jeans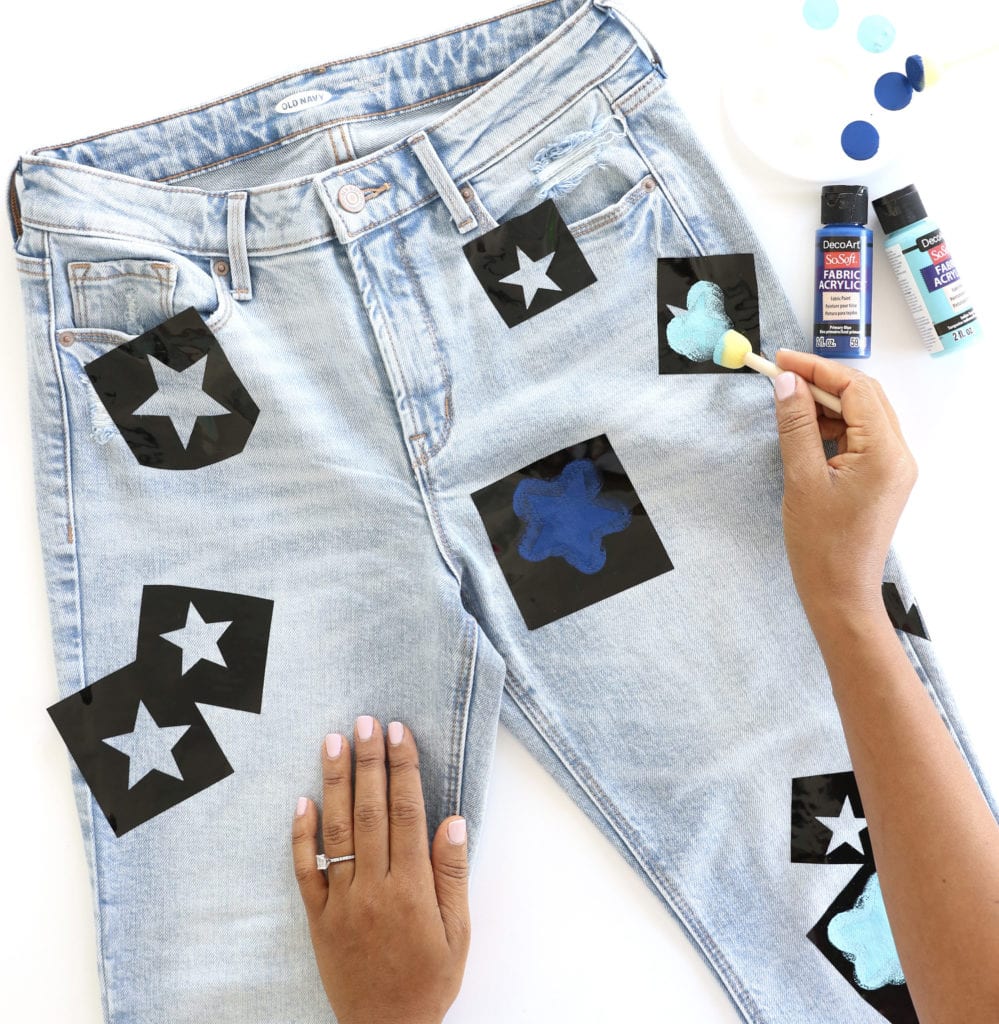 Step Four:
Use a sponge dauber to apply So Soft Fabric Acrylic paint in the stencils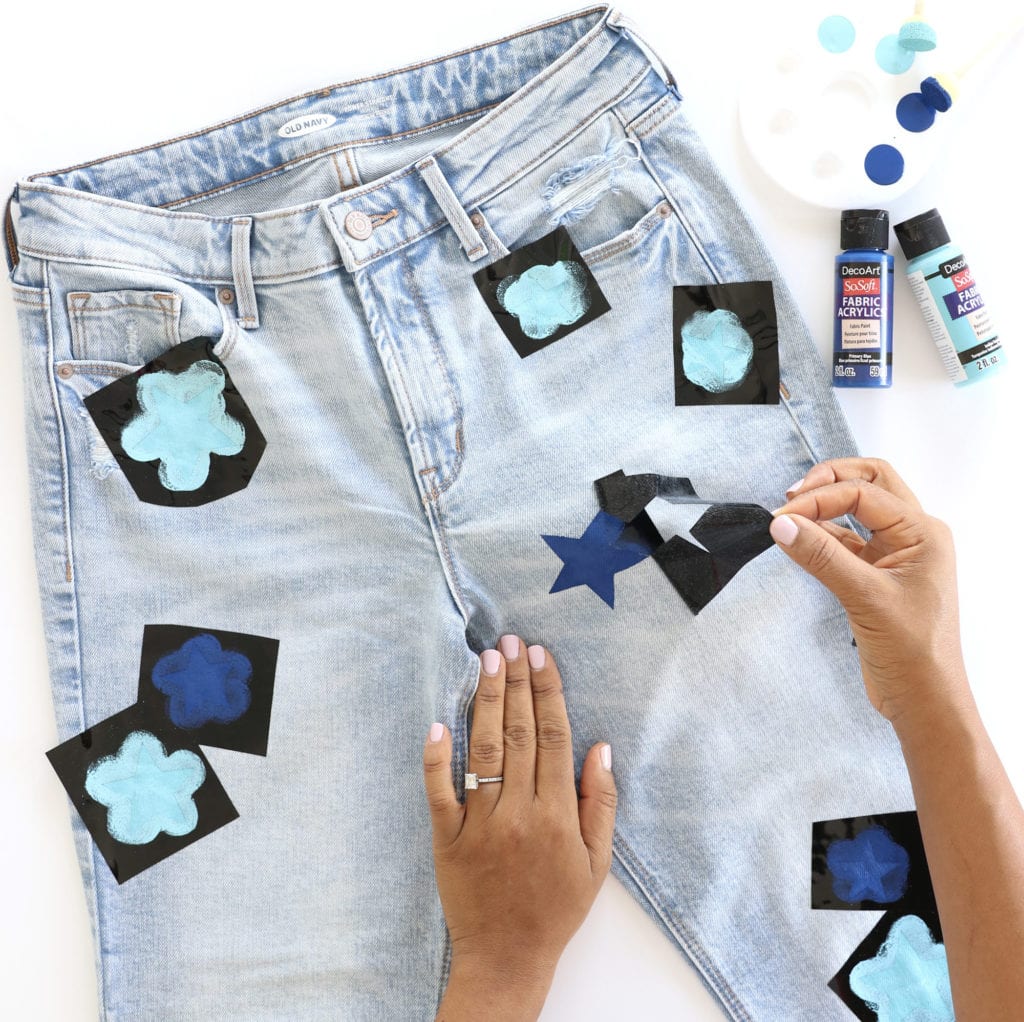 Step Five: 
Remove the stencils to reveal your perfect design!