Did you know you can buy cotton cord for like ten cents a yard?! I will by anything for 10 cents. I would buy a truckload of candy bars for ten cents…even though I don't really love candy bars and I certainly don't need a truckload of them. But like I said – ten cents, friends. Ten cents.
With a few yards of that blessed ten cent cotton cord, you can craft up all kinds of great things, like today's DIY project: an easy painted rope wall decor that can be customized with any of your favorite colors. Let me show you just how easy it is: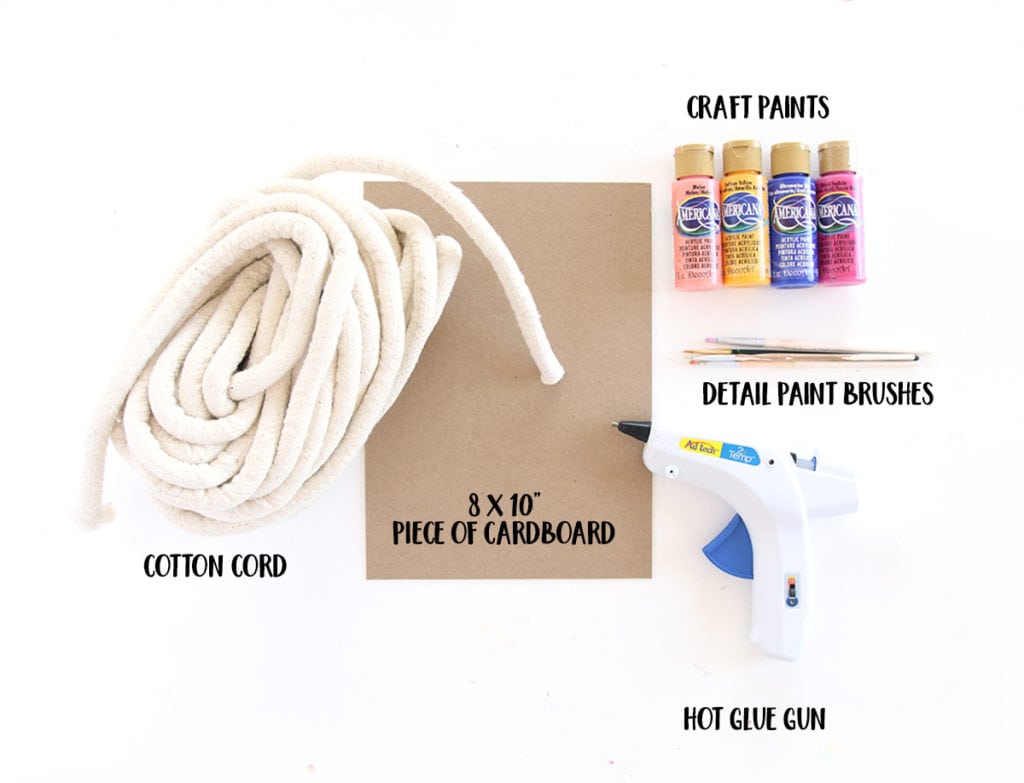 How to make Painted Rope Wall Decor
1.  Wrap the cord around the cardboard, adding lines of hot glue along the way to adhere the cord into place // 2. Use detail brushes to paint small strokes of paint, working from the middle out. // 3. With the pattern finished, you can add easy diy yarn tassels to the bottom and strips of leather to the top for easy hanging.