I'm fairly certain that I'm the very last on to hop on the galaxy trend. Leave it to me to be late to the party. Here's the good news, though – I've come up with a super simple way for you to create your own galaxy with exactly ZERO crafty know-how. All you have to do is smudge and splatter. Fool proof.
Join me on this little intergalactic crafting adventure to create your very own DIY galaxy painted notebook.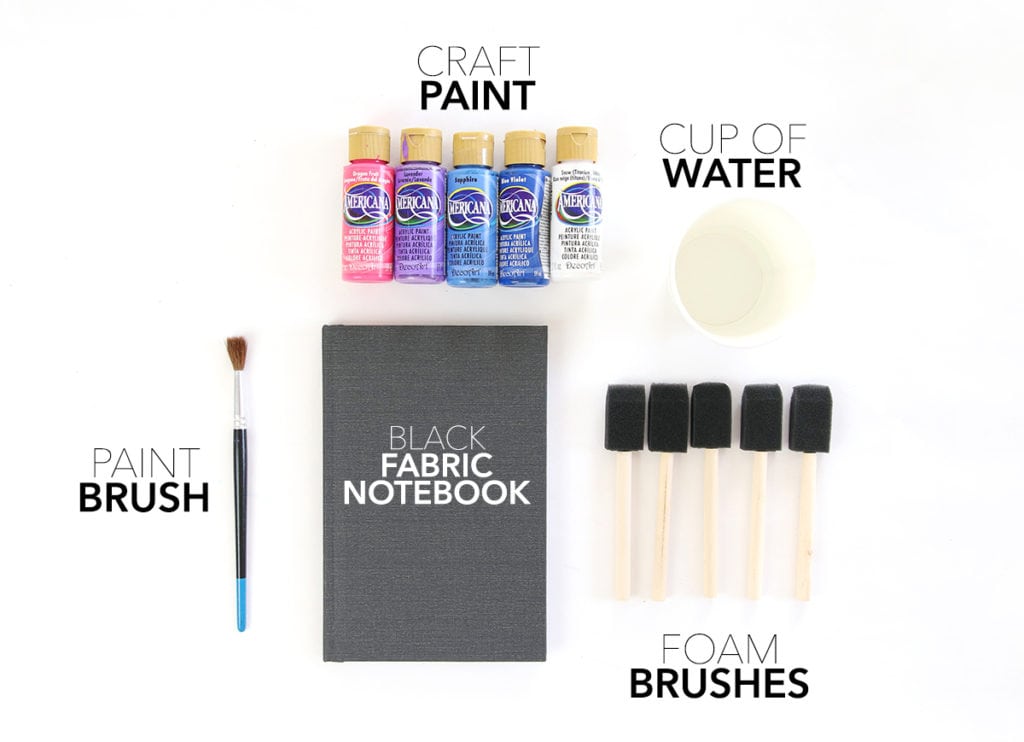 The supplies for this project are pretty simple. They key is a black fabric notebook. This will give you the perfect background for your galaxy painting. You'll also need a selection of craft paints in "galaxy-worthy" colors. Here are the exact DecoArt Americana colors I used: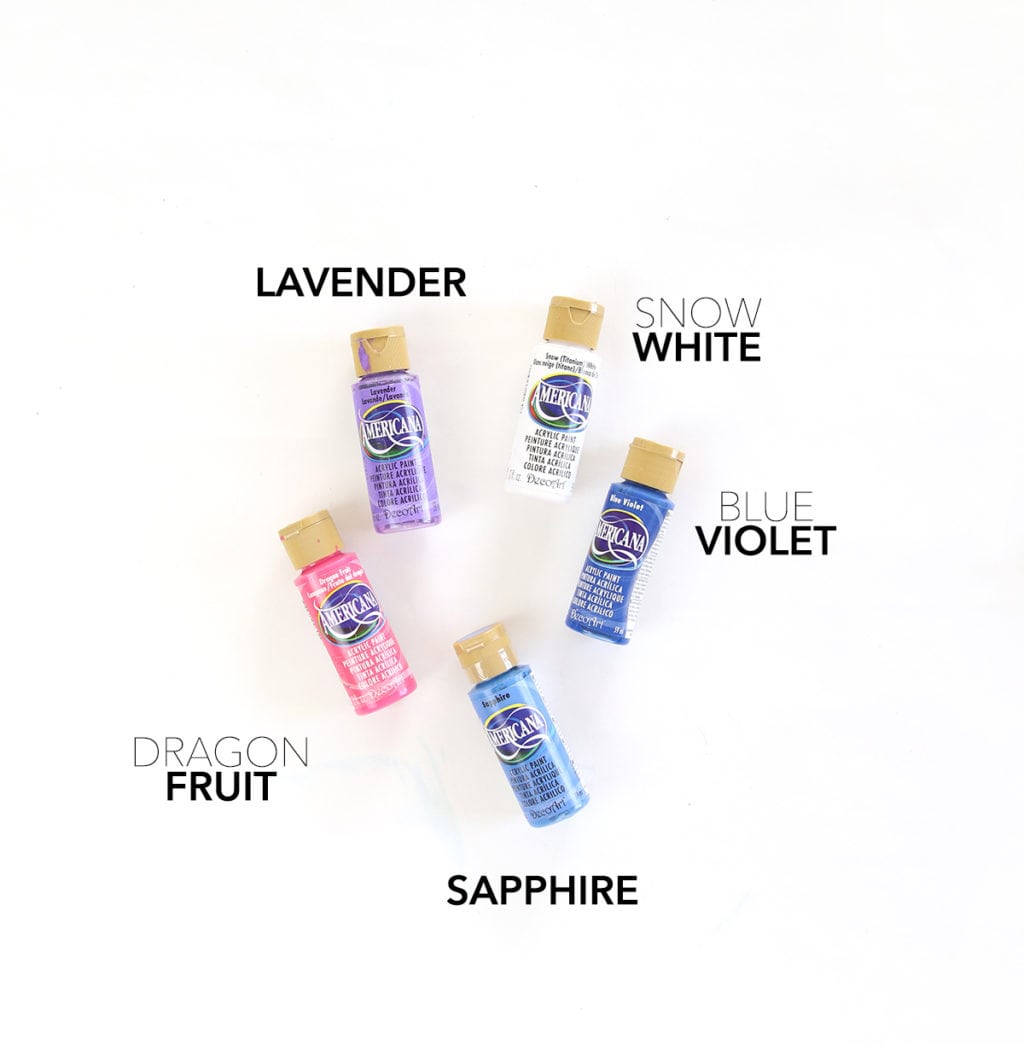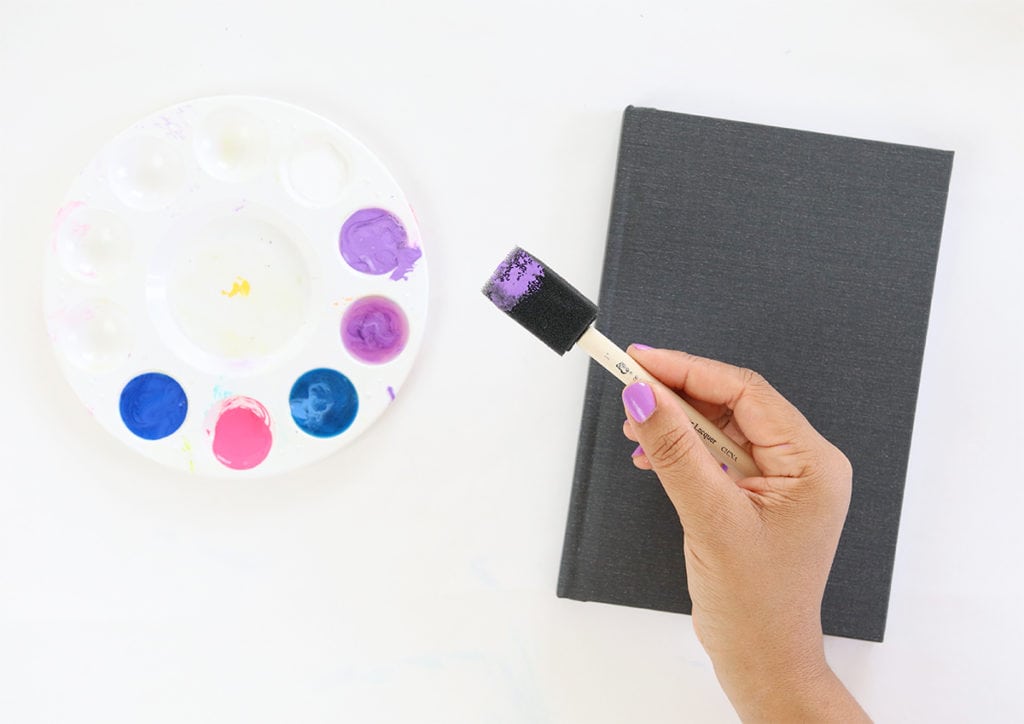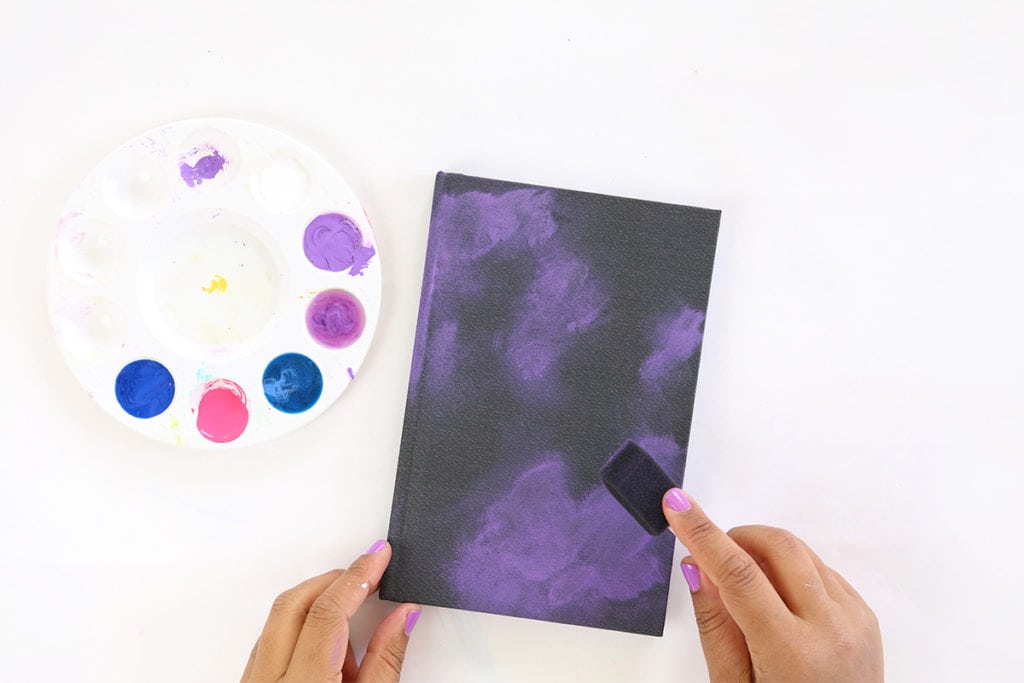 STEP ONE:
Dip the flat side of your foam brush into Lavender and gently create little clouds of color by dabbing and smudging the paint around.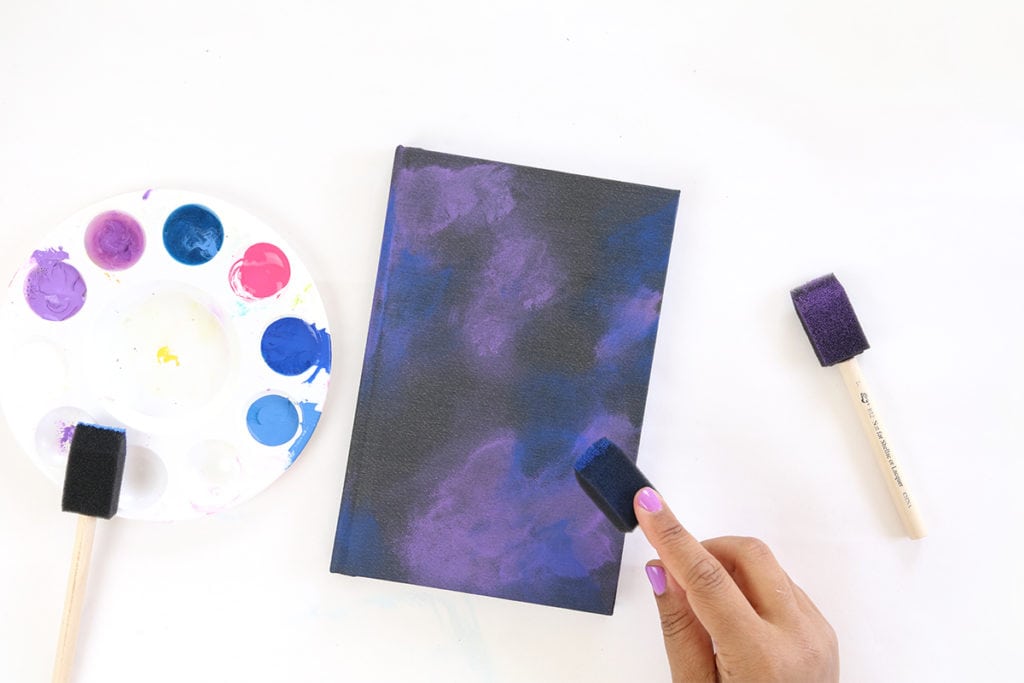 STEP TWO:
Repeat the dabbing and smudging with Blue Violet and Sapphire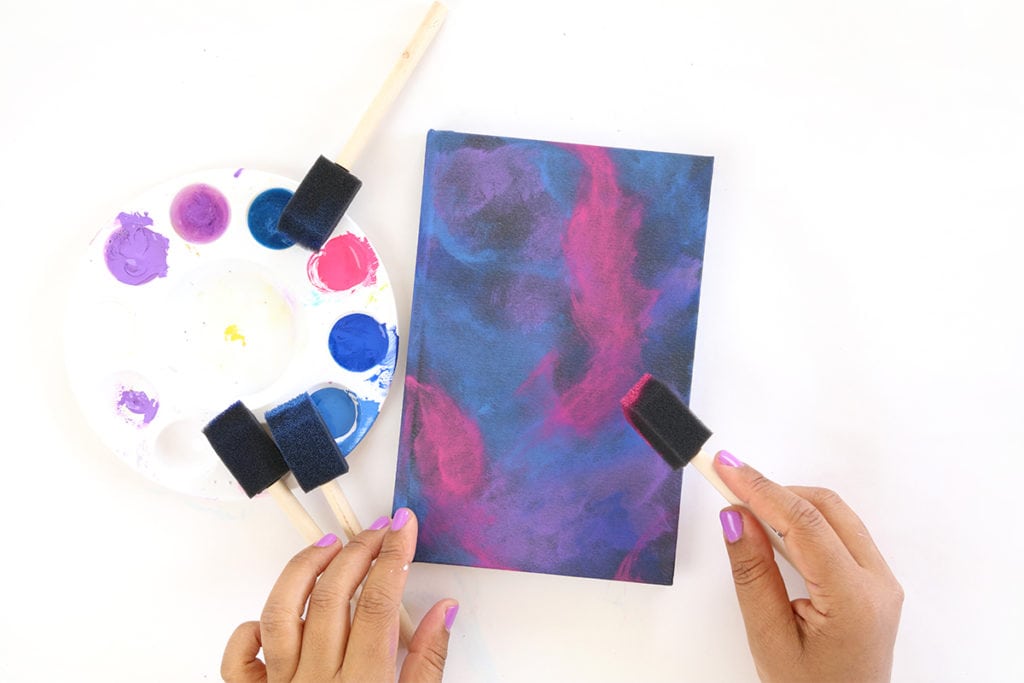 STEP THREE
Now grab the Dragon Fruit paint and create a few more clouds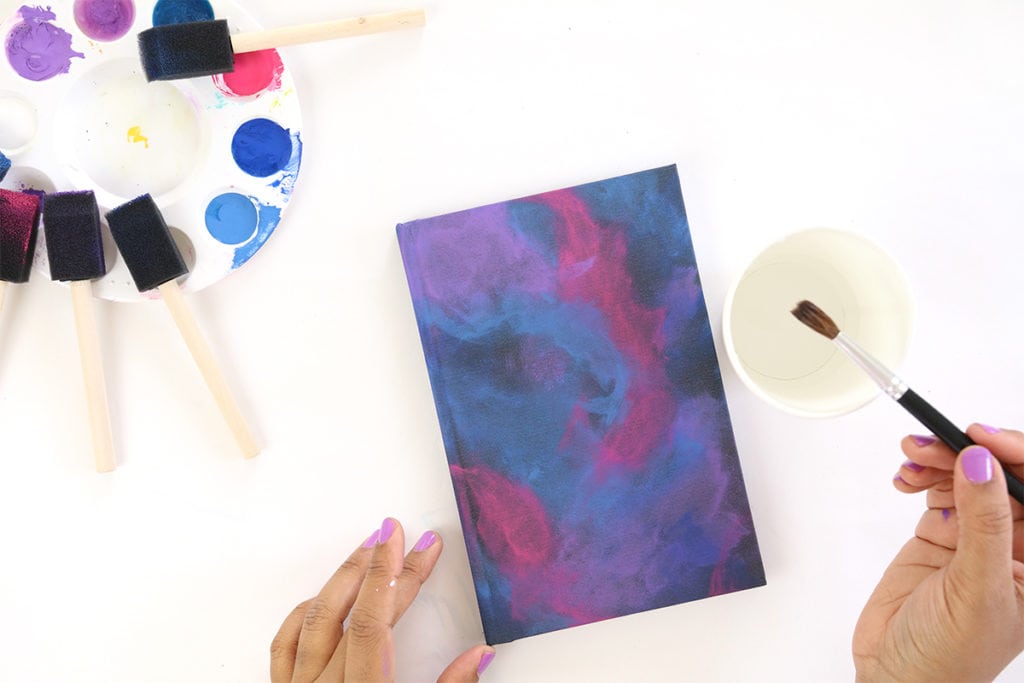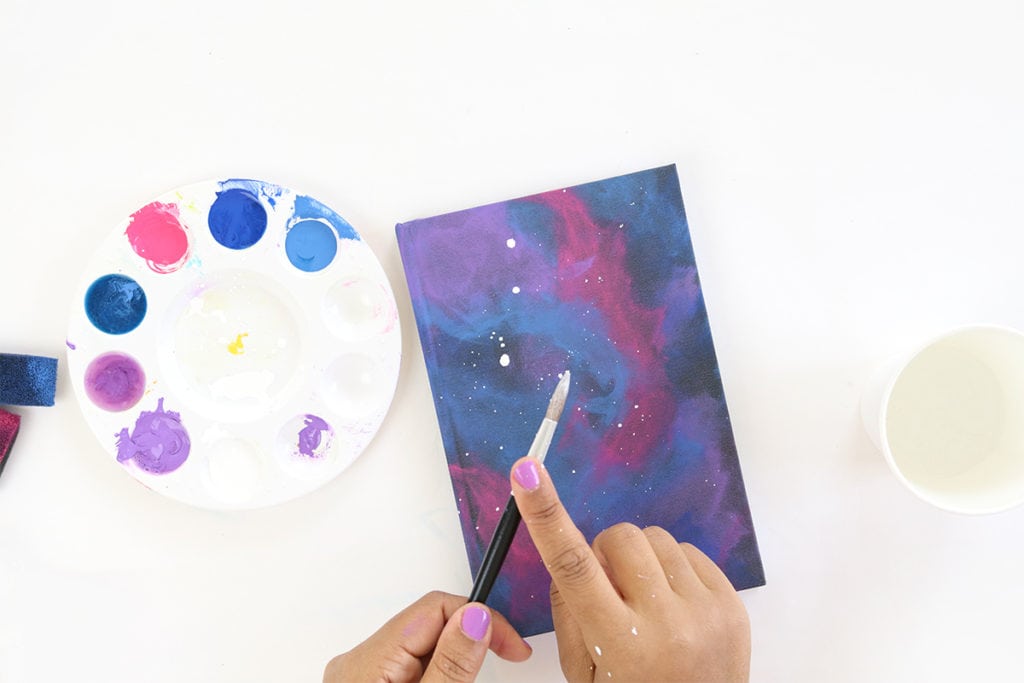 STEP FOUR
Dip your paint brush in water, then load the brush with a bit of white paint. Next, splatter the white paint onto the painted notebook. This will create little stars for your galaxy.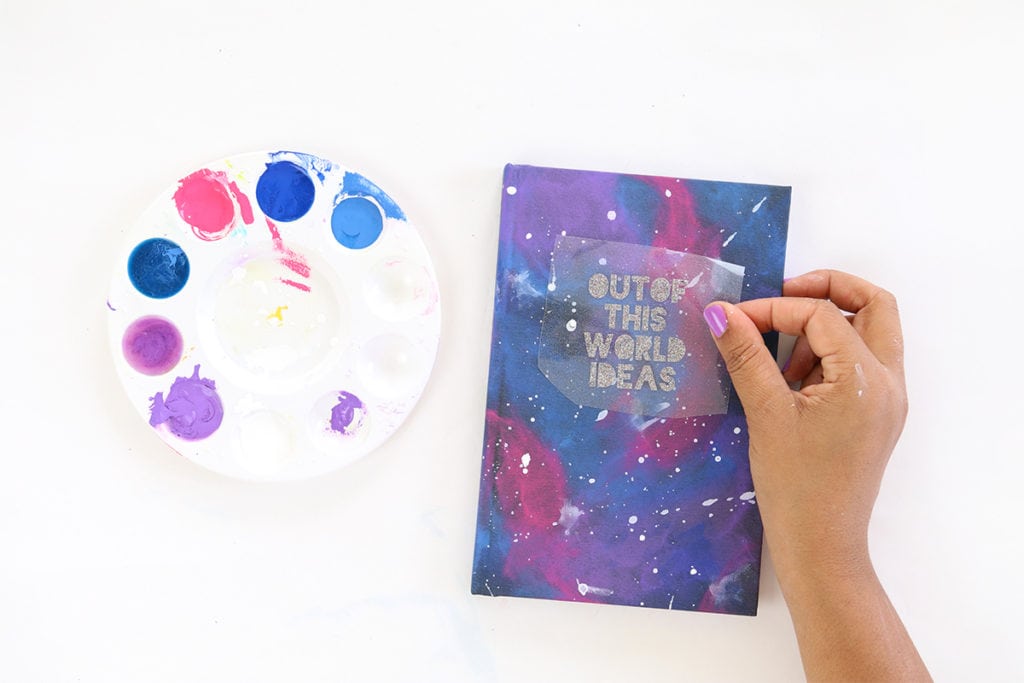 STEP FIVE (optional)
Use glitter stickers or iron-on vinyl to add a label to the front of your notebook. I created this label using Cricut Multicolored Glitter Vinyl and the Cricut Explore Air 2.