Summer will be here soon which means you'd better move all that junk off your patio and get ready for some outdoor entertaining! If you're like me, entertaining has as much to do with the food as it does with all the cute DIY projects you can squeeze onto one tablescape.
In the spirit of kicking off the fun of summertime entertaining, why do we also celebrate another kick-off? For the next twelve months, I'll be partnering with DecoArt and today's project is my very first as part of their Core Blogger Team.  Using a combination of their Outdoor Living paint and a plain 'ol 1×4 – I've crafted up a really simple candle centerpiece that is perfect for those evening summertime soirees. Let's get started: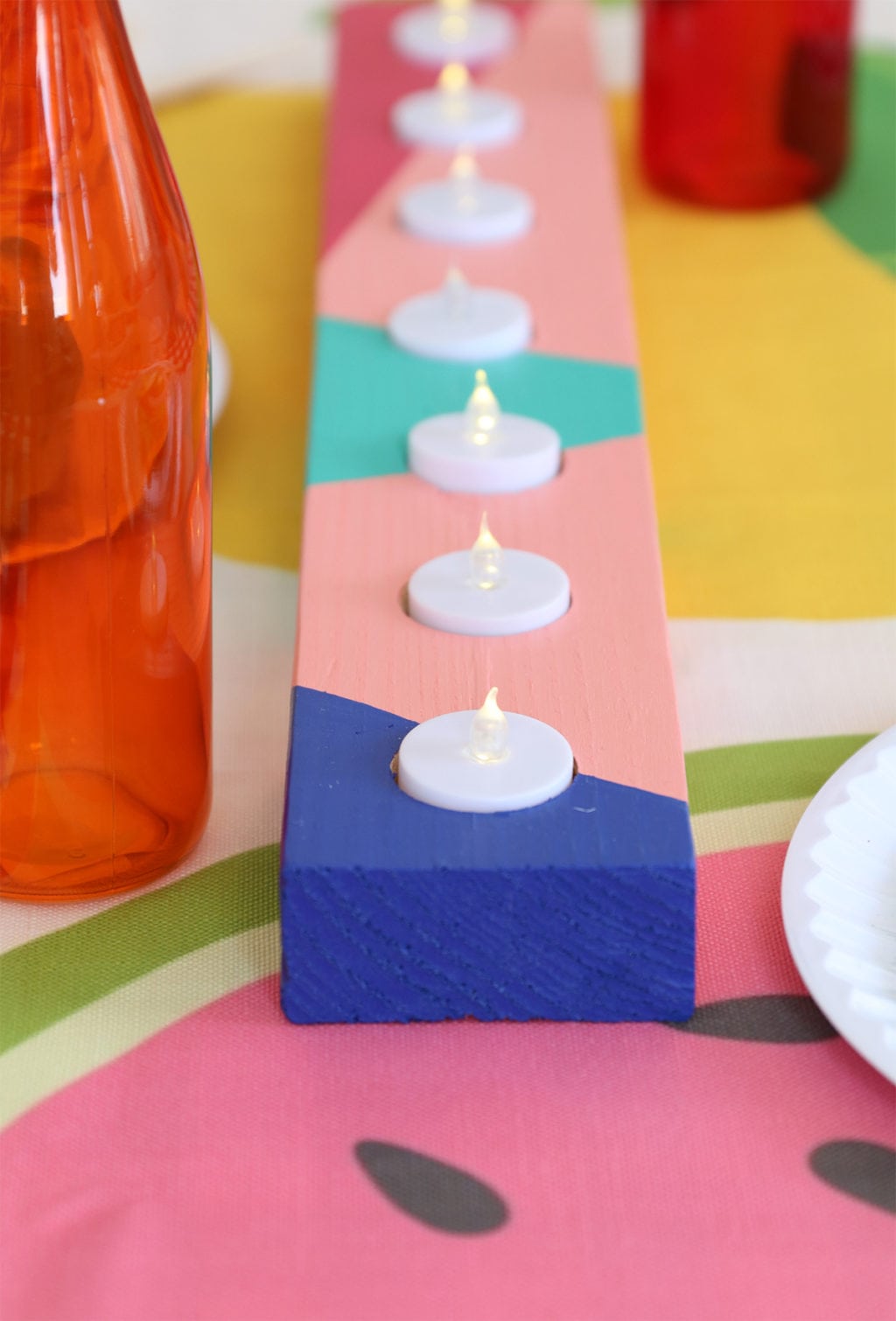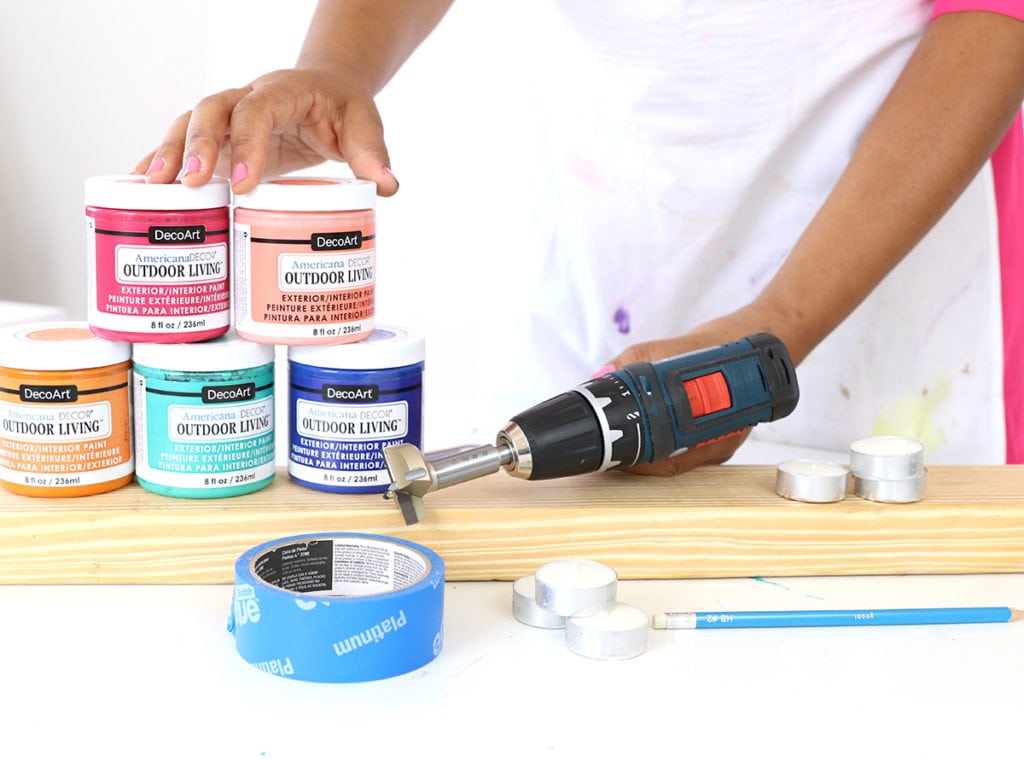 For this project you'll need:
DecoArt Outdoor Living Paint – it's perfectly formulated to add a the voice durable, weather-resistant finish to interior and exterior home decor projects…and here's the best part, no need for a sealer!
a 1×4″ wood plank – you can determine the length based on how long you want your center piece to be. You can find precut 2′ lengths at Home Depot.
Painter's Tape
A pencil
Tea light candles (battery operated or traditional)
A drill fitted with a 40mm Forstner bit (the perfect size for a tealight candle)
HOW TO MAKE A CANDLE CENTERPIECE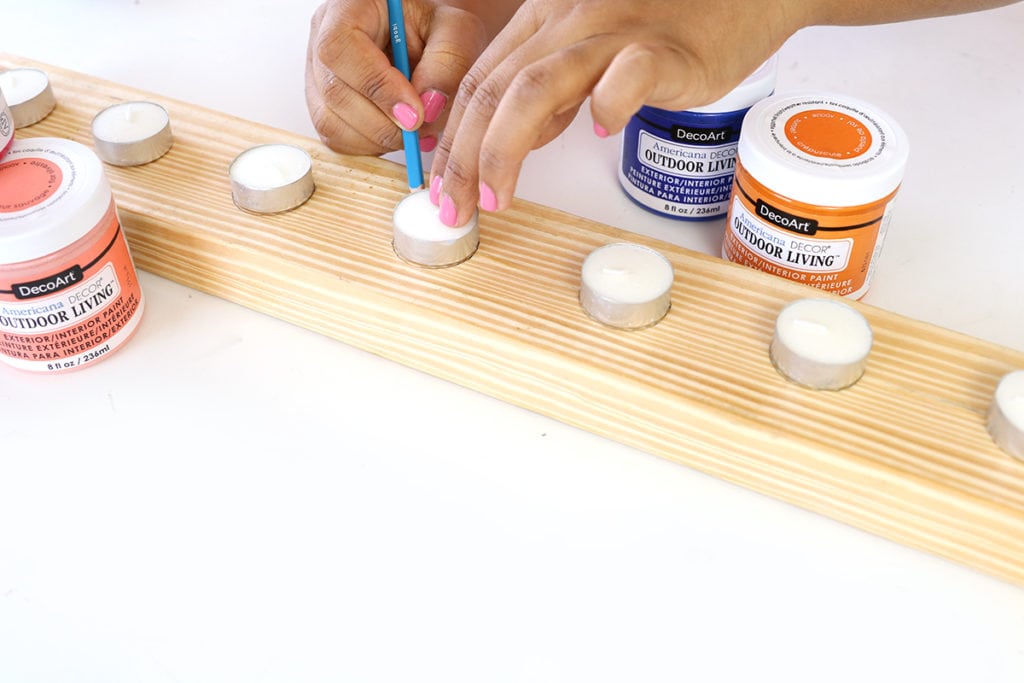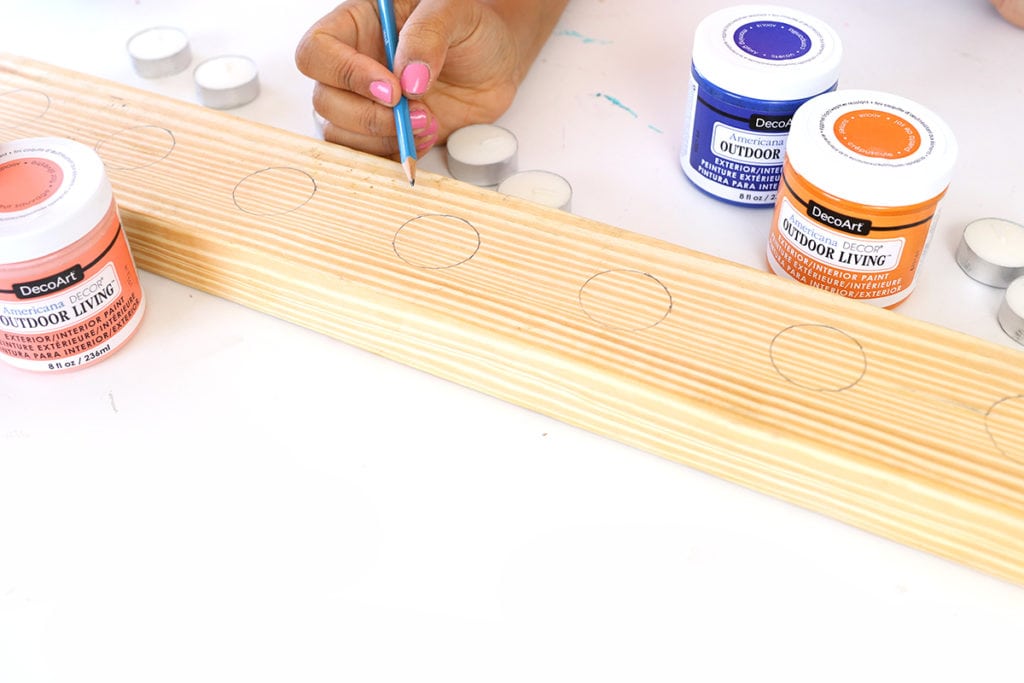 STEP ONE: 
Arrange the tealight candles onto the wood board then trace around each one with a pencil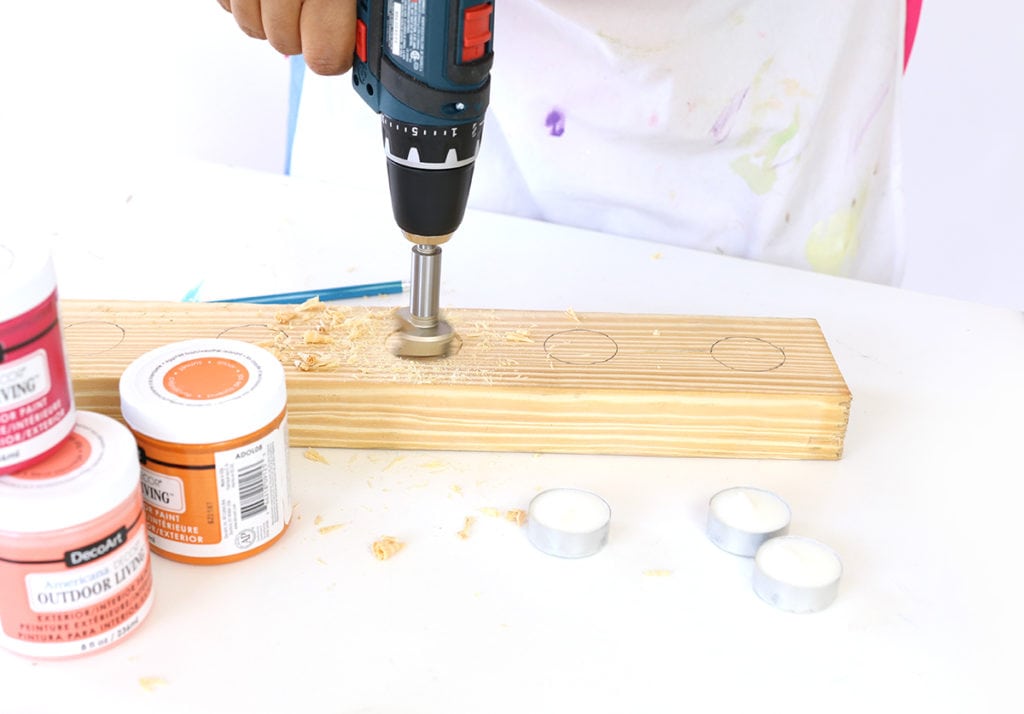 STEP TWO
Using the pencil outlines as a guide, drill each hole to 1/2″ depth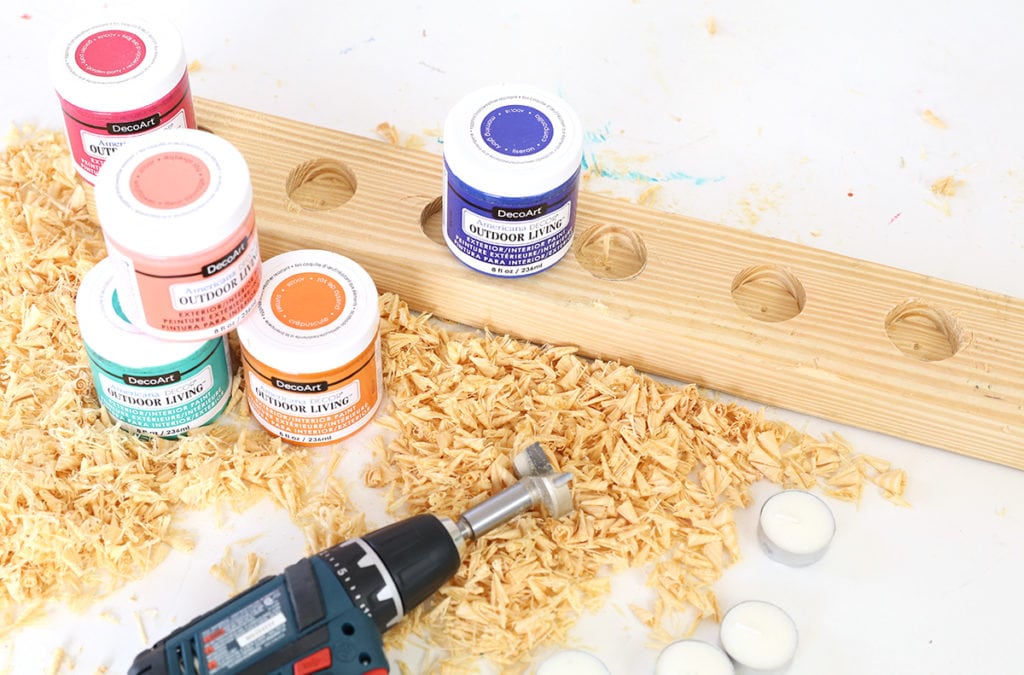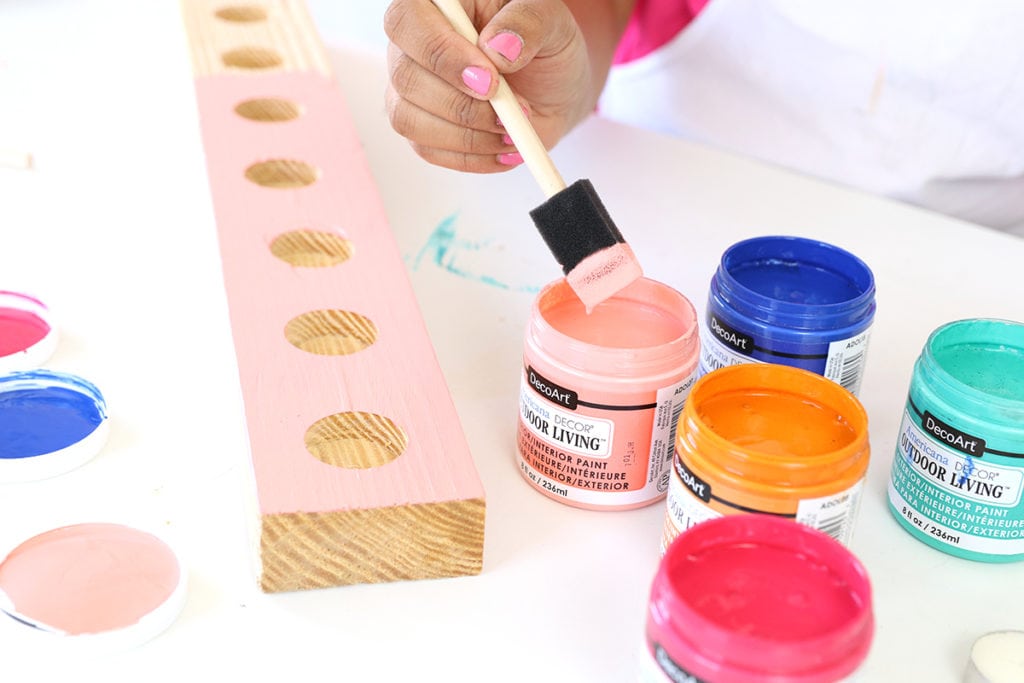 STEP THREE
Use DecoArt Outdoor Living Paint to finish the centerpiece. Use painters tape to achieve sections of color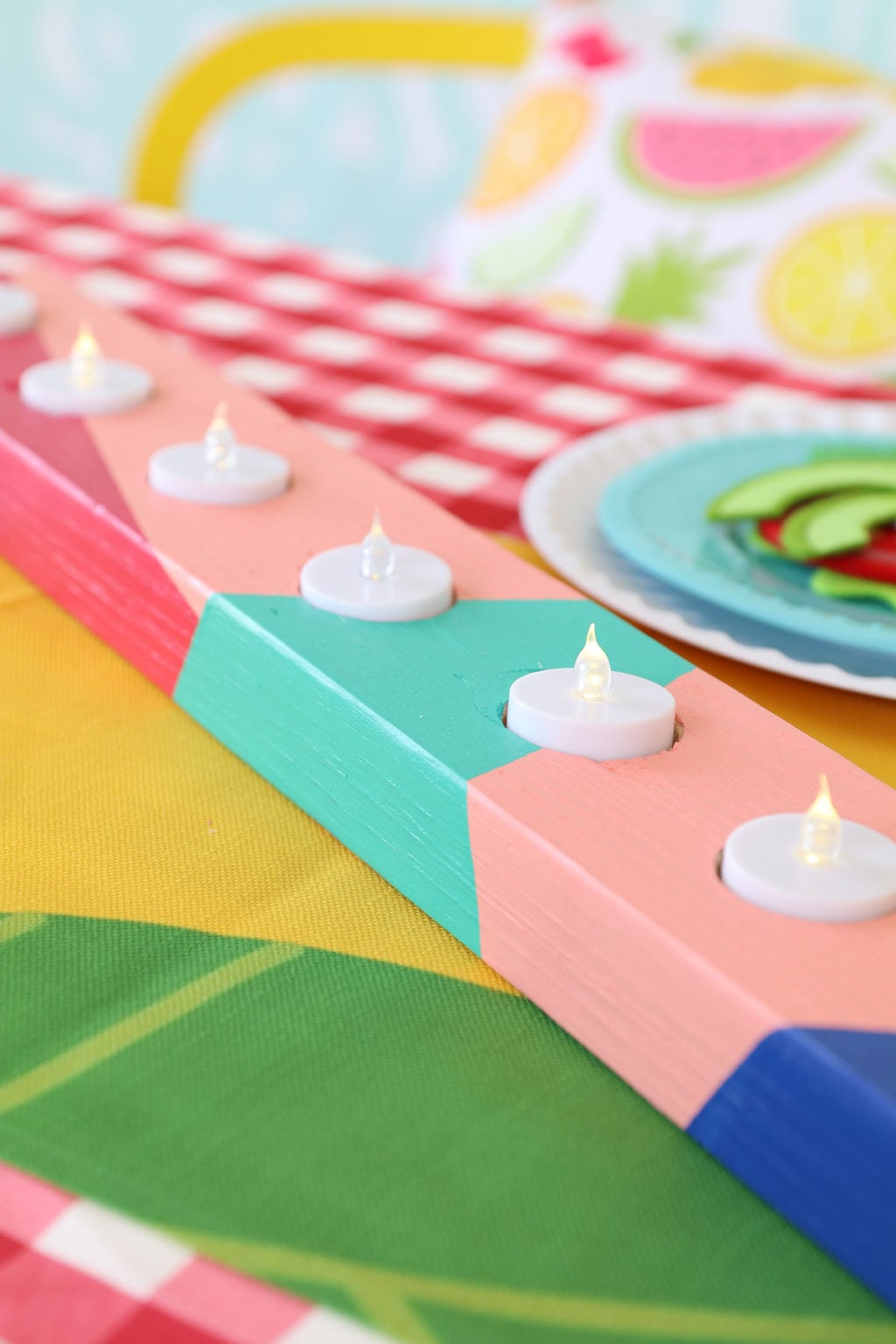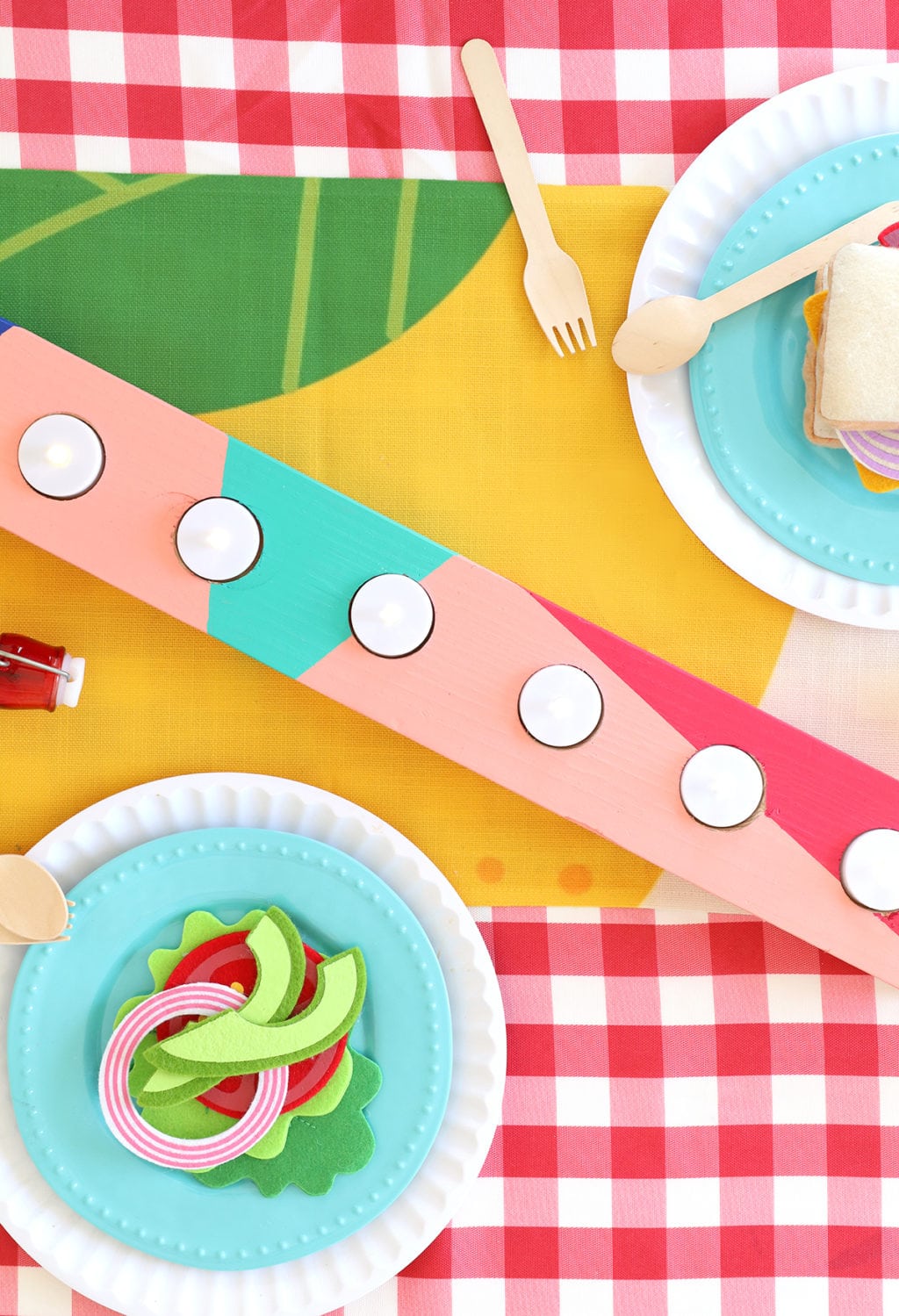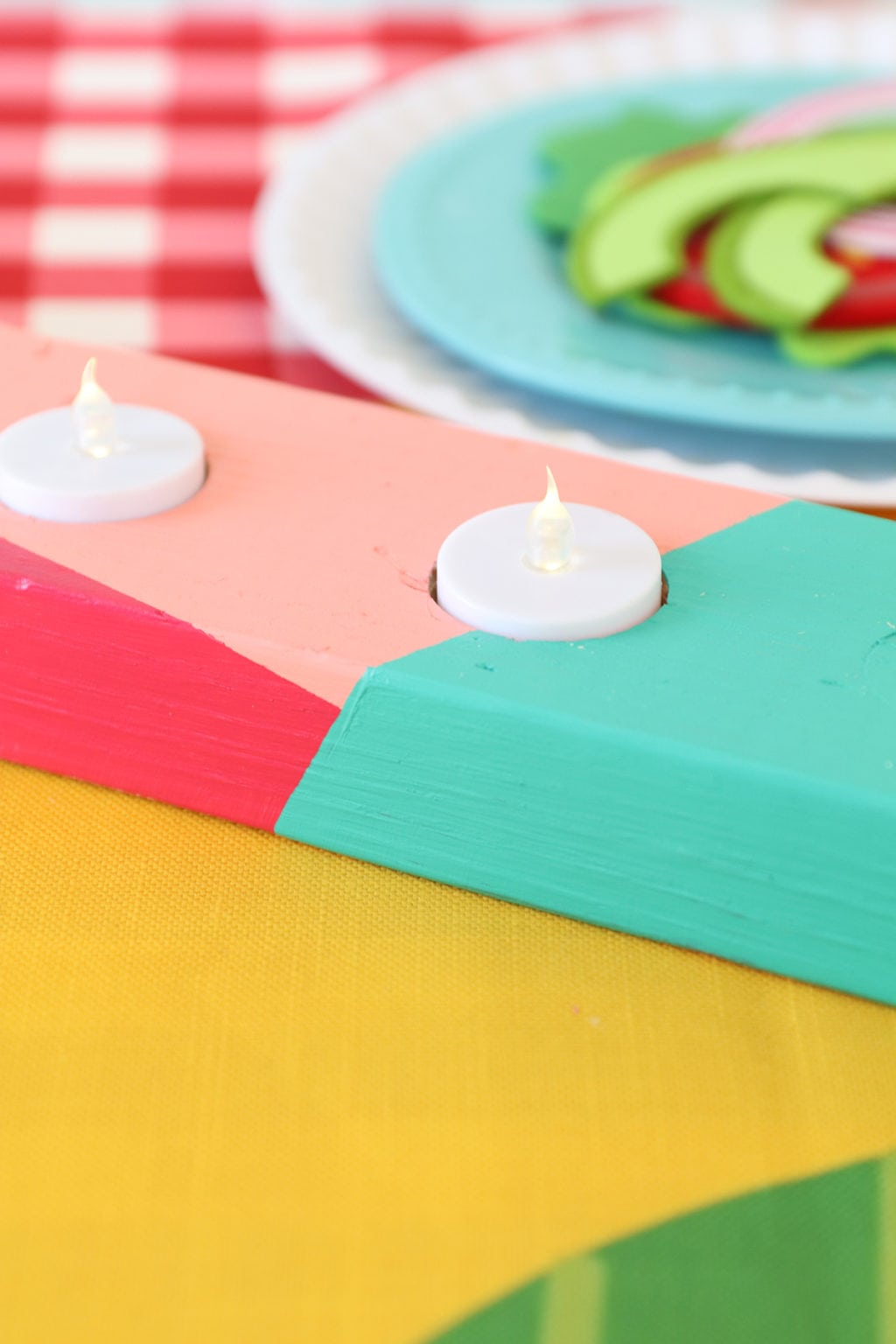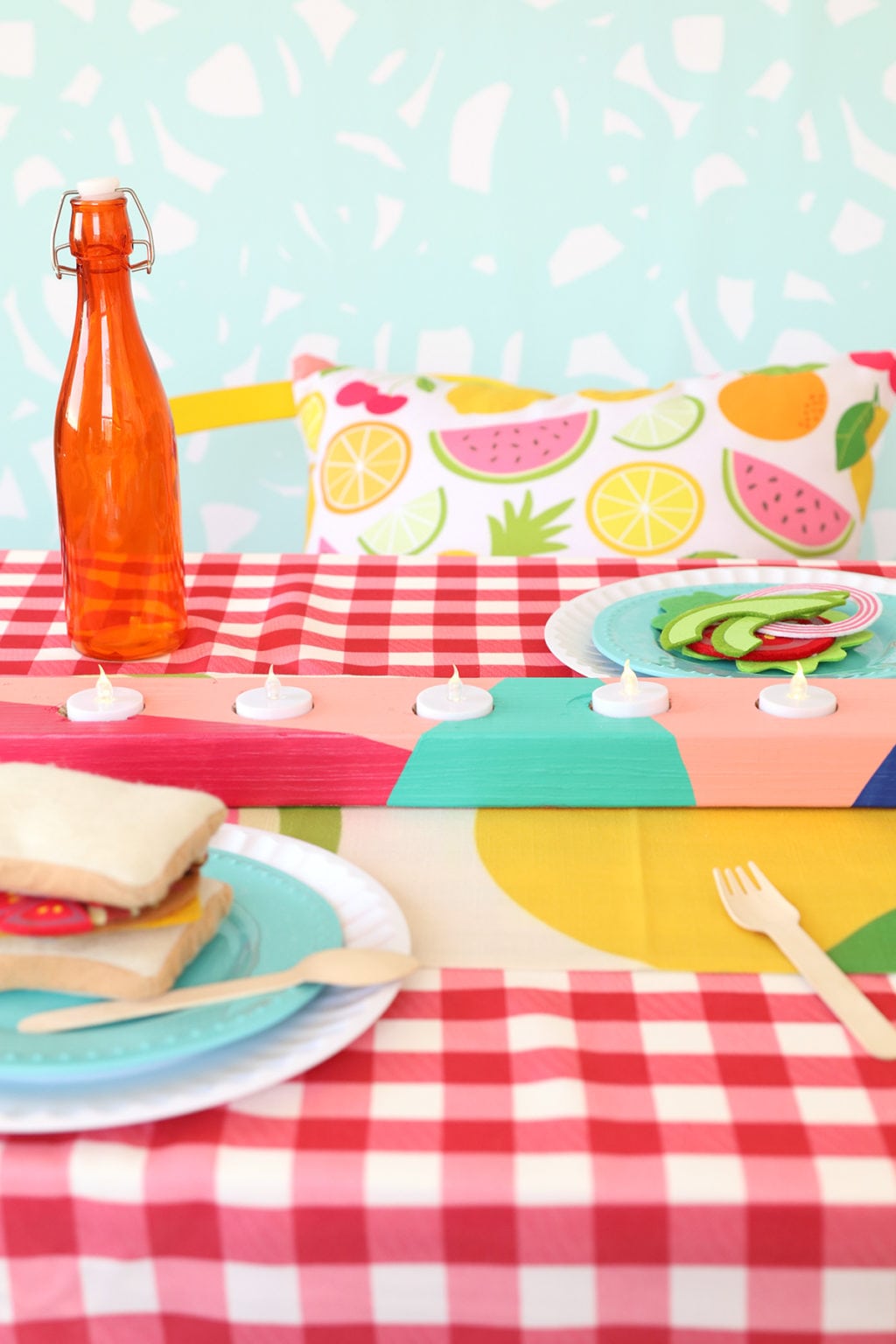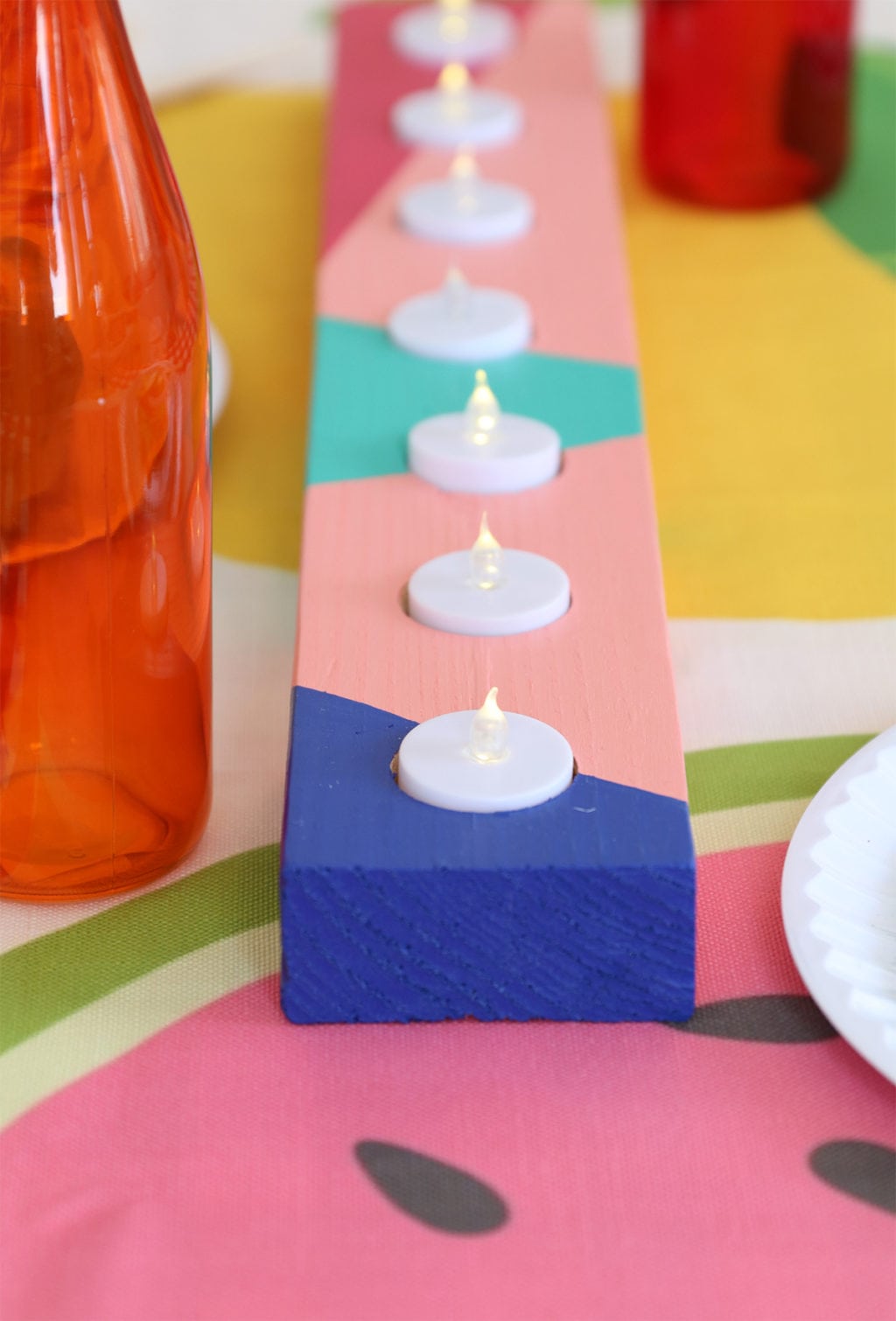 Shoutout to DecoArt for sponsoring this crafty piece of content!! All opinions, ideas and wacky stories are mine, all mine. Thanks to you for supporting the partnerships that keep the lights on in this joint.