Paint pouring has quickly become a popular craft! The thin, liquid paint is perfect for creating marbled patterns on canvas, wood and other materials. Today, I'm showing you a totally new and creative way to use your paint pouring supplies – to make your own crystal ball! Here's how!
Supplies:
A round glass vase
A terra cotta pot base – shop for the vase and pot base at your local craft store to be sure they fit together.
ColorPour Paint
DecoArt Extreme Sheen Paint in Silver
Instructions:
Mix the ColorPour paint in a cup then pour into the vase
Turn the vase in your hands until the entire inside of the vase is covered
Place the vase onto a few upside down cups and allow the excess paint to drip out.
Paint the pot base with Extreme Sheen paint
Allow the vase and base to dry completely
Place the vase on top of the base. Decorate with vinyl or spiders to make your crystal ball spookier!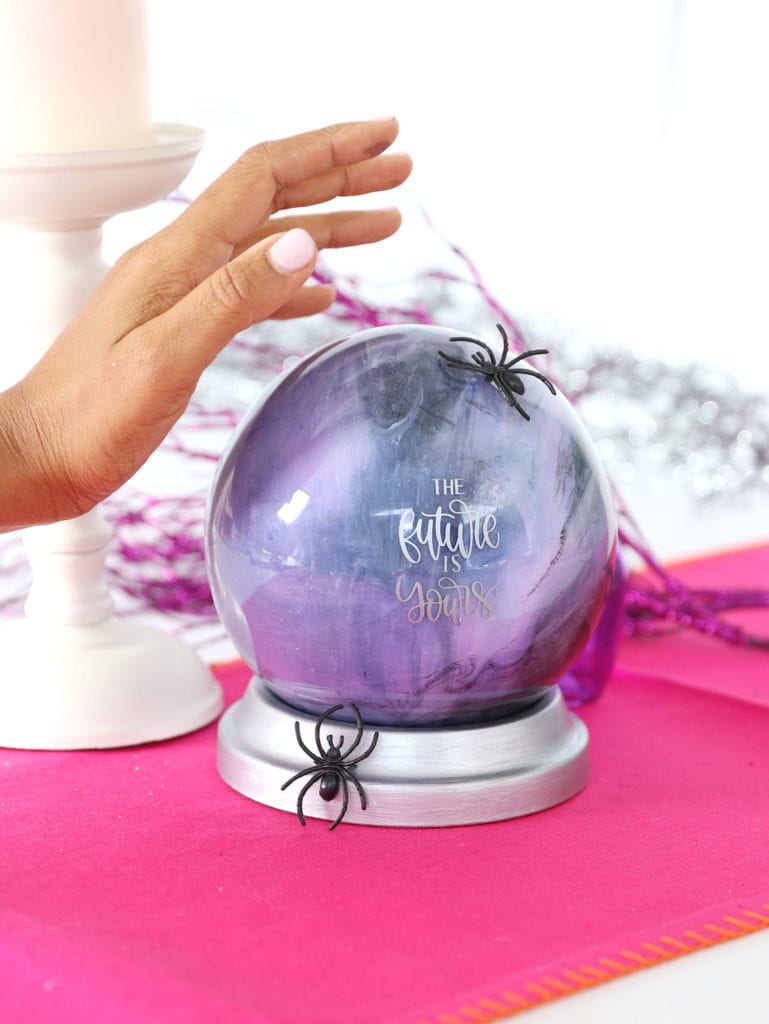 DecoArt Extreme Sheen Paint

ColorPour Pre-Mixed Pouring Paint