Talk about one "hull" of a Halloween costume! This easy DIY halloween costume uses just iron on material and paper! Doesn't get simpler than that, right?! Watch this quick video to see how I put this project together.
To make this costume you'll need:
Instructions
Set the Cricut dial to "cardstock" and cut seed shapes from yellow iron on material. By setting to cardstock, you'll cut through the entire material creating individual seed shapes
Cut the leaf and flower shapes from cardstock. Assemble the flowers as shown in the video.
Place tee on to the Easy Press Mat and arrange the seeds onto a red tee shirt then use the Cricut EasyPress to iron them into place.
Use hot glue to adhere the paper leaves and paper flowers to the headband
CLICK HERE TO ACCESS THIS PROJECT IN CRICUT DESIGN SPACE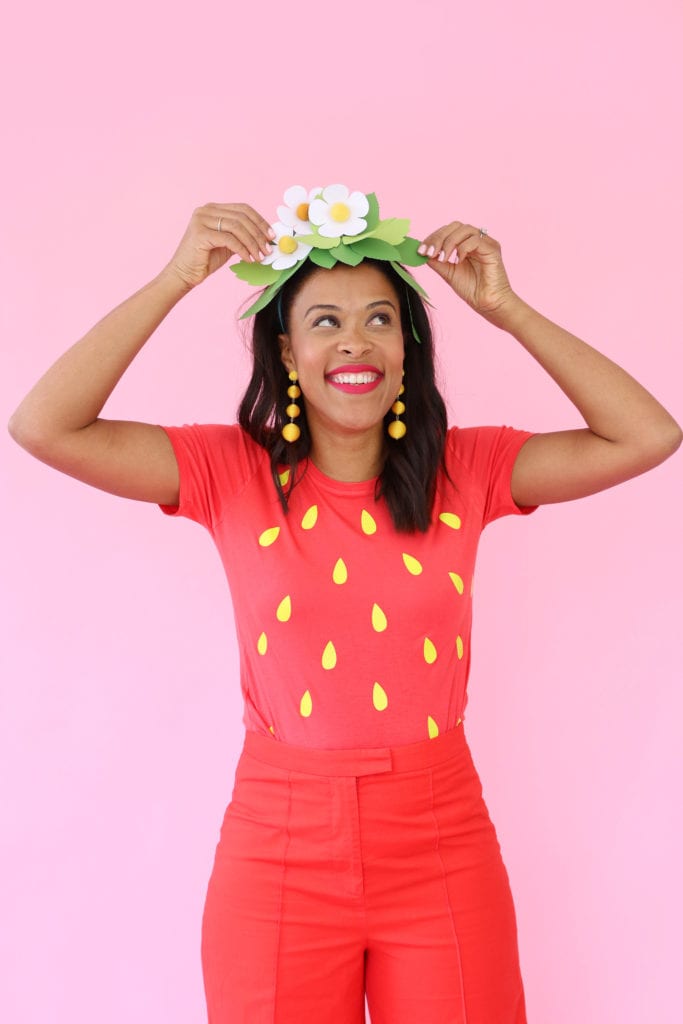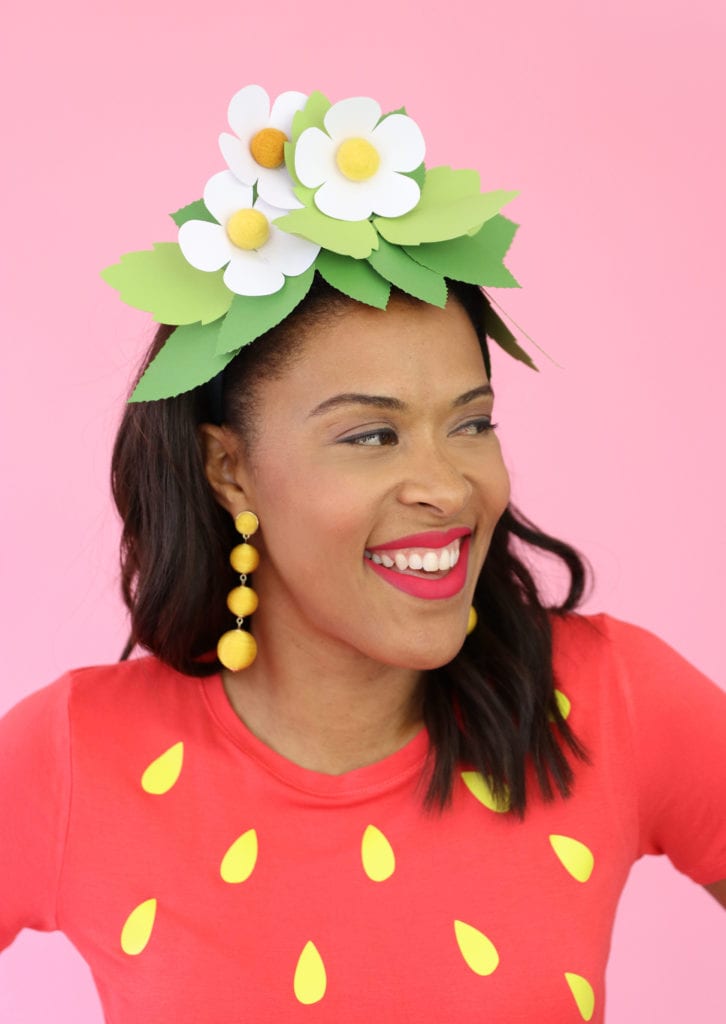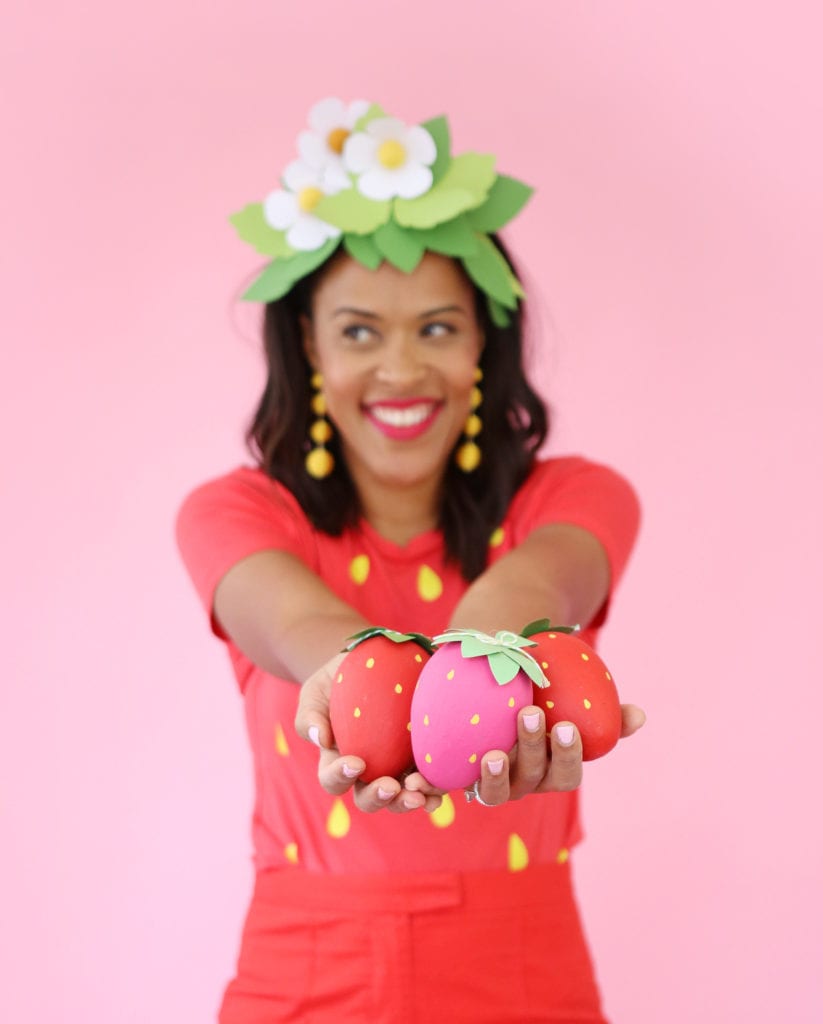 …and in case you are wondering what goes on behind-the-scenes of a Halloween costume shoot, I just have to share this outtake! We had the brilliant idea to take a photo the looked like strawberries were floating in the air. Well, to achieve that, my assistant, Tatiana had to climb up on a stool and drop a trio of paper mache strawberries at the perfect moment while I stood there smiling at the camera!