***this crafty content is brought to you by Amazon Prime! Thanks for supporting the sponsorships that help keep the lights on in this joint!***
A few things are guaranteed:
Death
Taxes
A few Amazon boxes on your doorstep…or in my case…more than a few!
While I can't help you too much with the first two, I can totally inspire you with a creative idea for those Amazon smile boxes! With Halloween creeping up on us, I'm going to show you how to create a DIY cardboard box costume …or BOXTUME…that is arguably the cutest thing ever! With a few layers of paint, some strategic cutting and a pile of colorful paper cuts or a few supplies from amazon.com/halloween, you can transform yourself into the best-looking aquarium the neighborhood has ever seen.
Here are a few tips to make your aquarium Boxtume a success!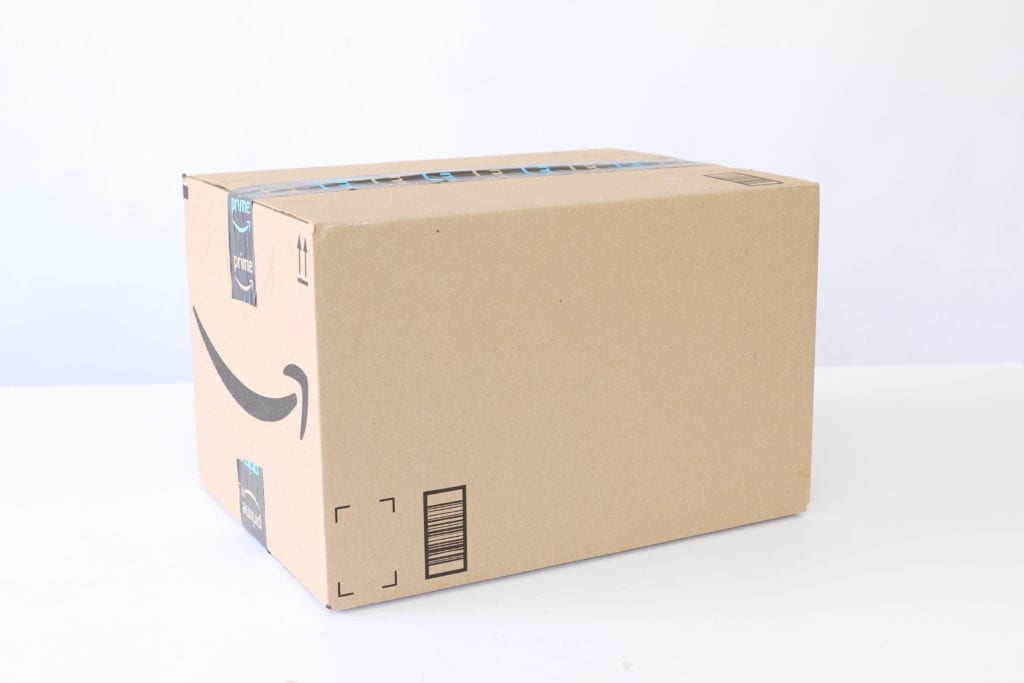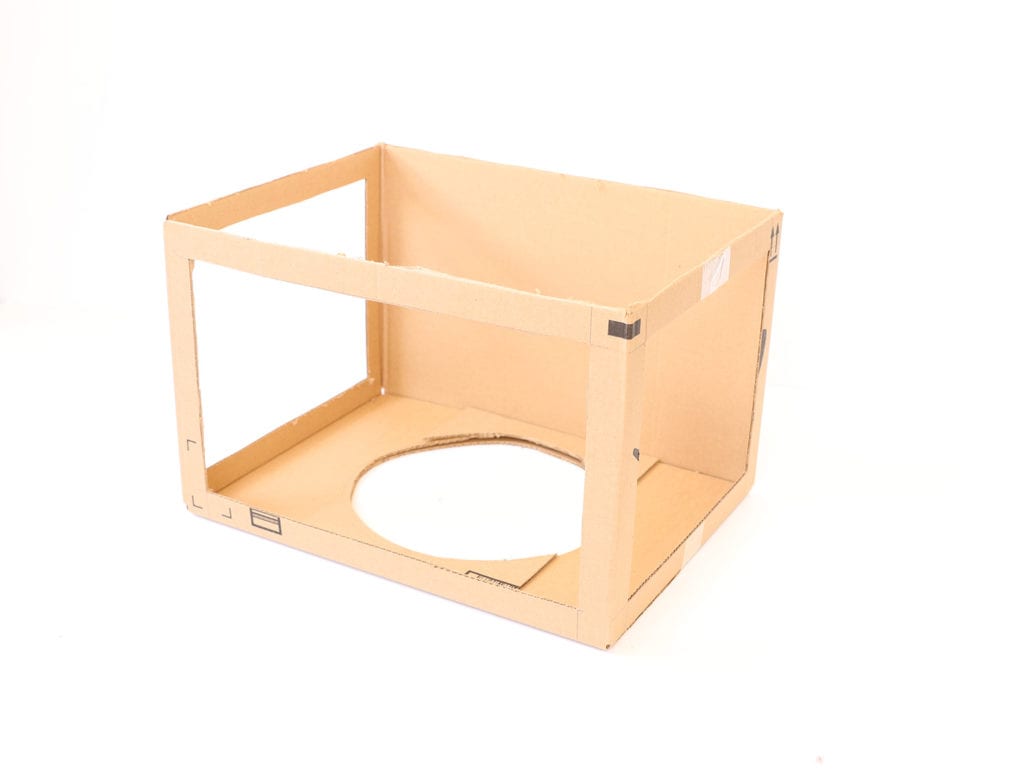 STEP ONE:
Use a craft knife to remove the sides and top of your box. Then cut a circle in the bottom. You'll want to use some hot glue on the bottom flaps to make sure it all stays together.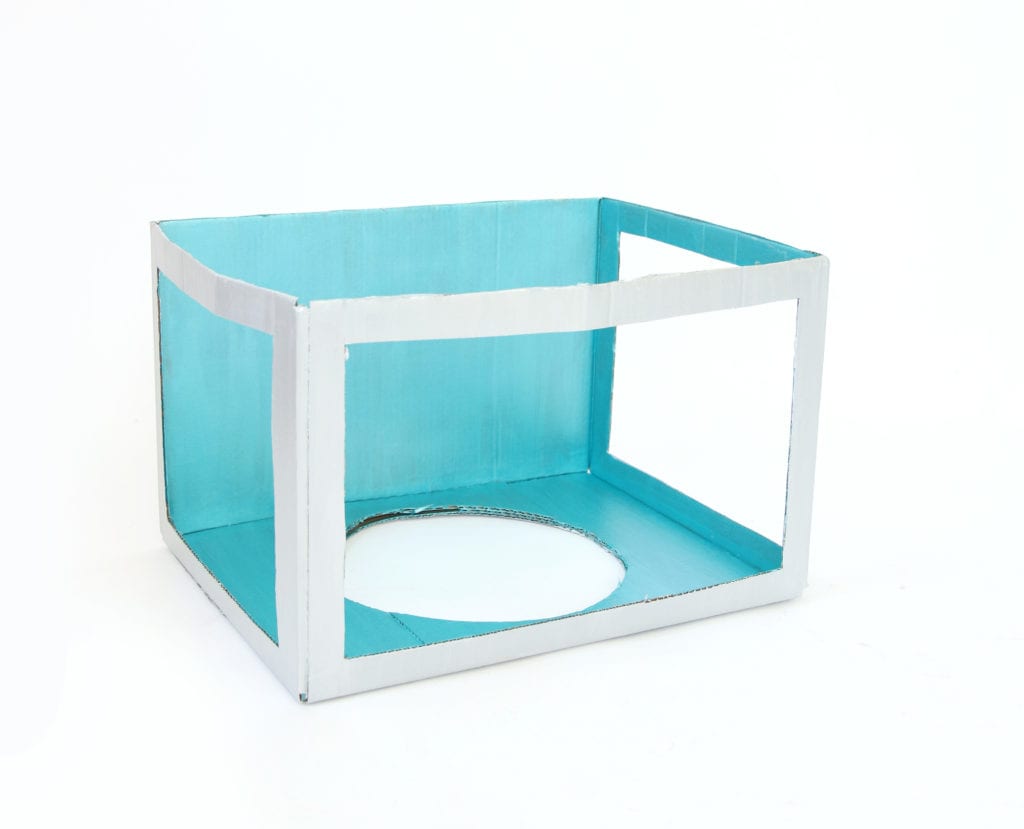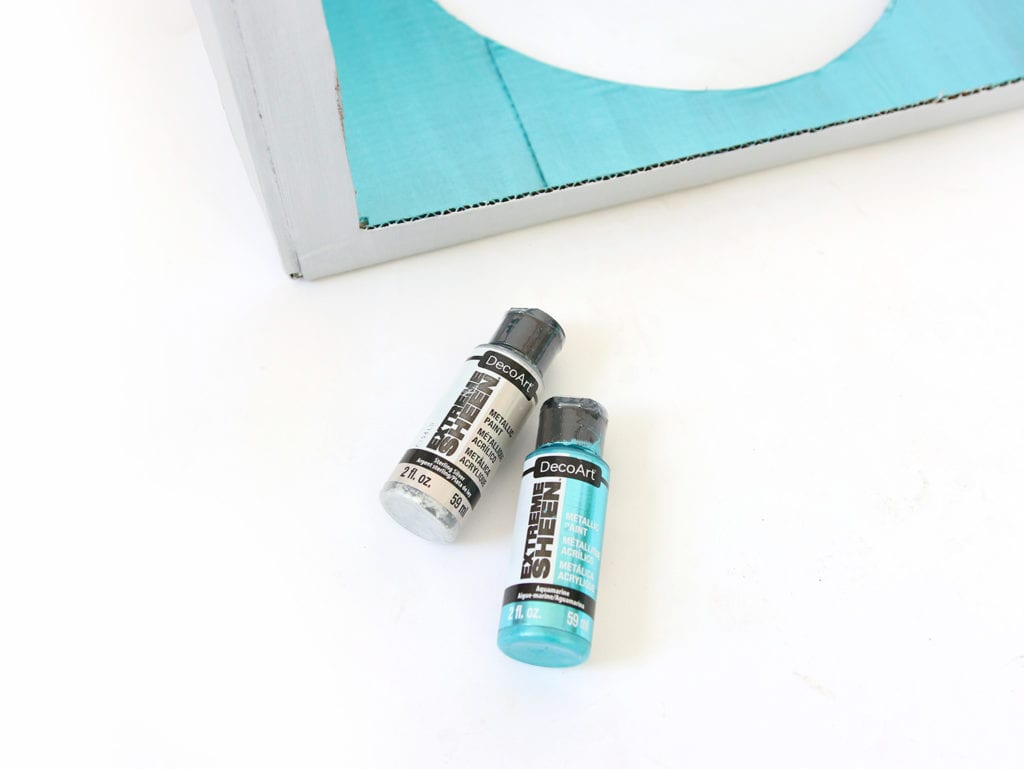 STEP TWO:
Use metallic paints to add color to your aquarium. I painted the inside with teal paint and the outside with silver.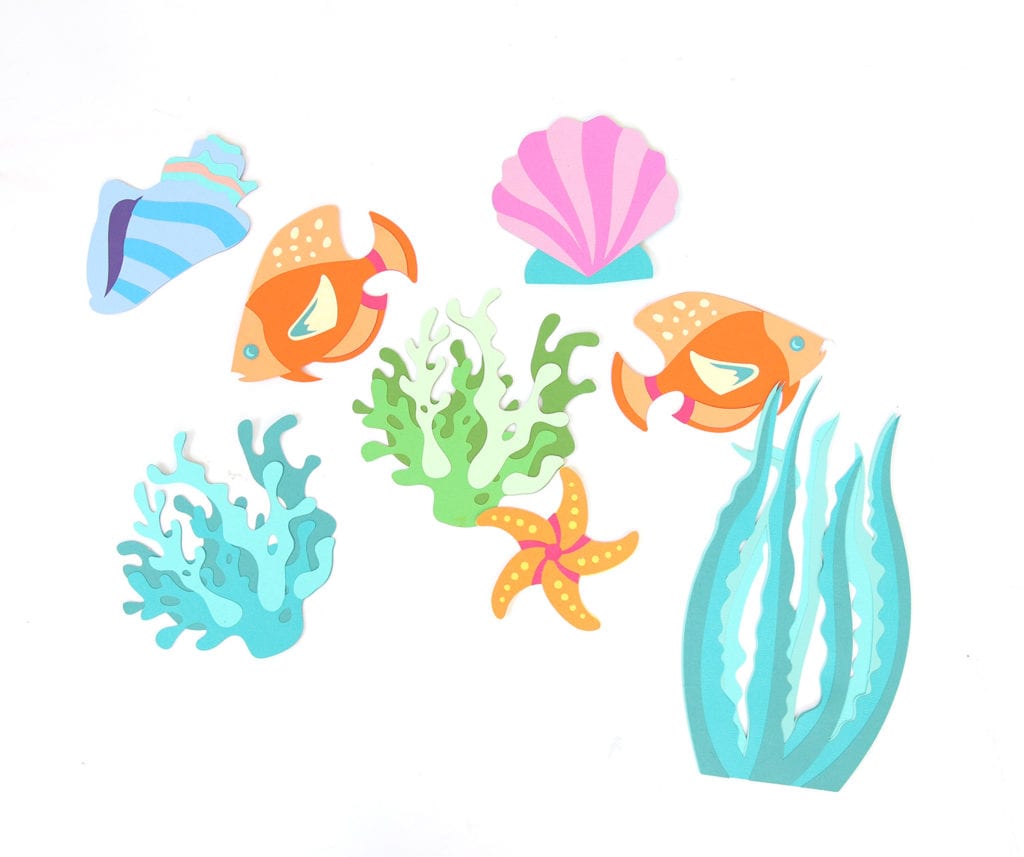 STEP THREE:
Use an electronic cutting machine like the Cricut to create paper embellishments for your aquarium! (Or, find premade cut outs or stickers!) Glue all the pieces into place and you have an aquarium!
Wear ocean blue and use face paint to complete the underwater look!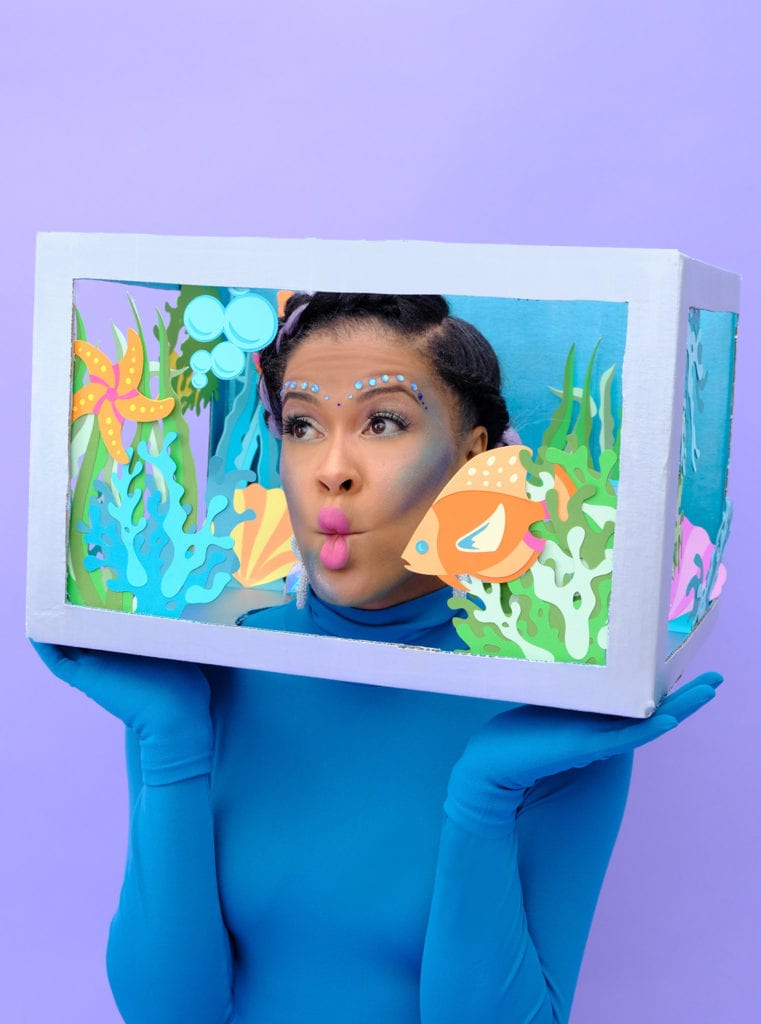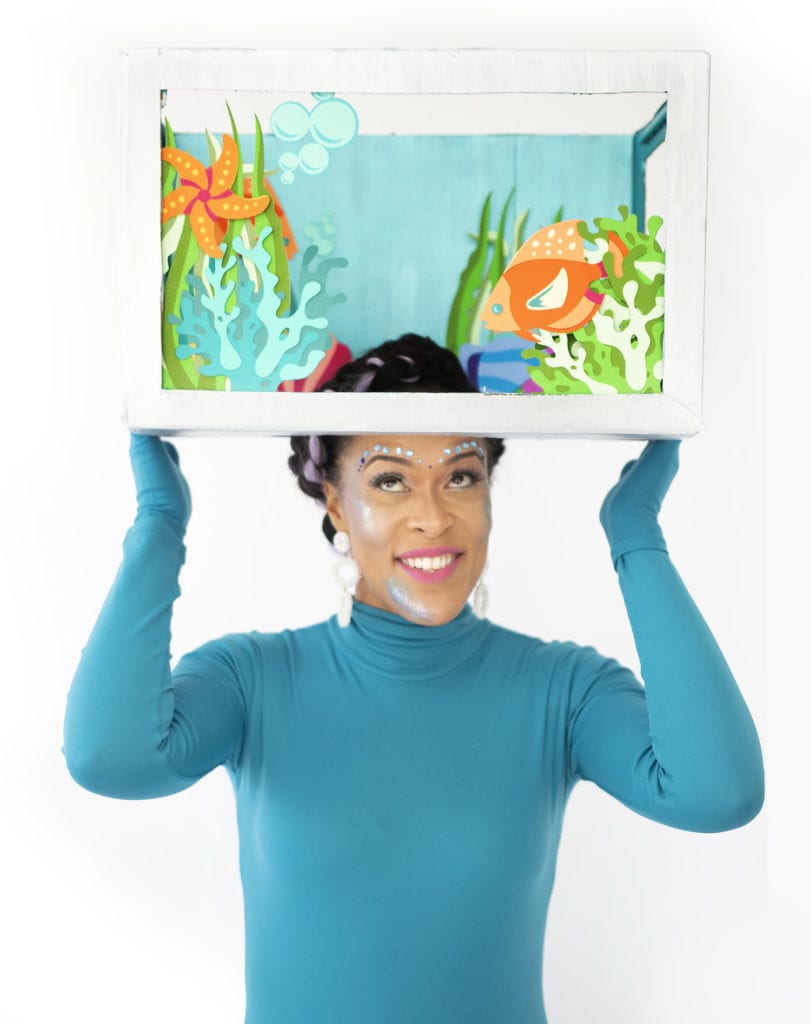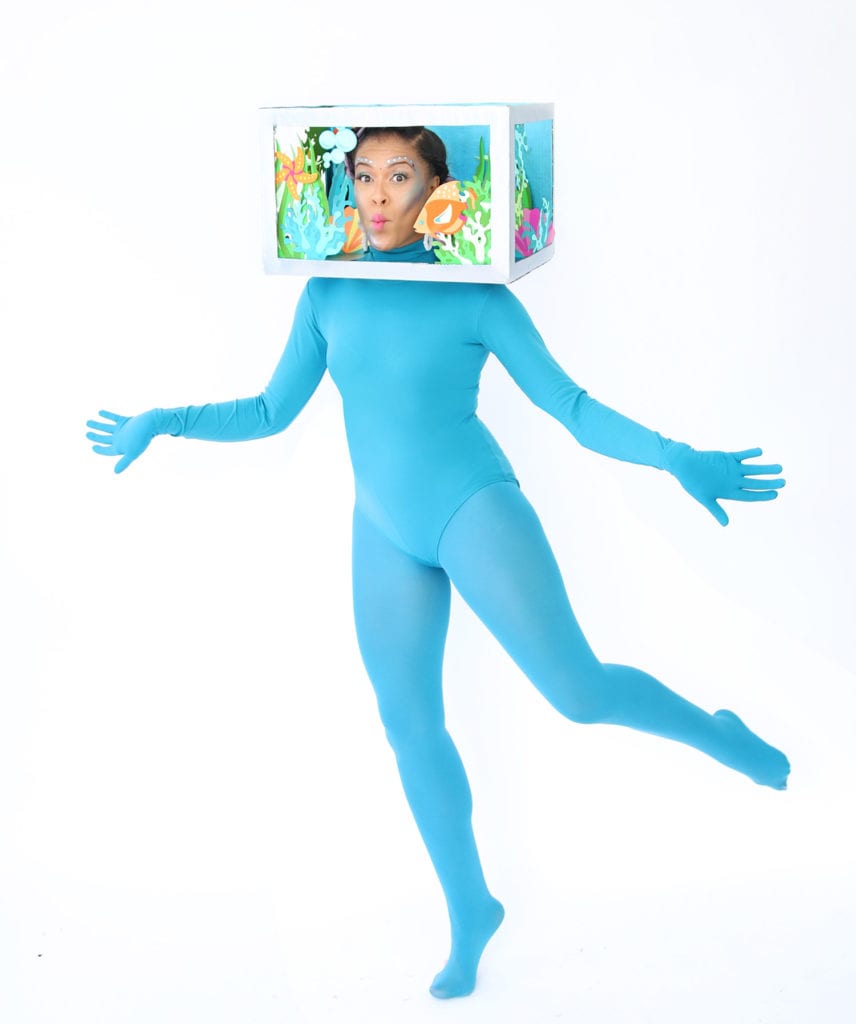 Do you think you'll be creating a boxtume this Halloween? Share your creations on social media using #Boxtumes