Welcome back to the Damask Love House of Tassels, Pom-Poms & Rambling Story Telling. Those three components basically sum up every blog post you'll find here. I won't be sad if you scroll through my long winded memoirs of misread instructions and biscuits, but whatever you do – don't pass by the tassel tutorials. They are some of the best – and I'll prove it. Right now. Let's go.
With summer on our heels, it only made sense for me to craft up a beach worthy tote featuring some brightly colored tassels. You'll love how easy this is.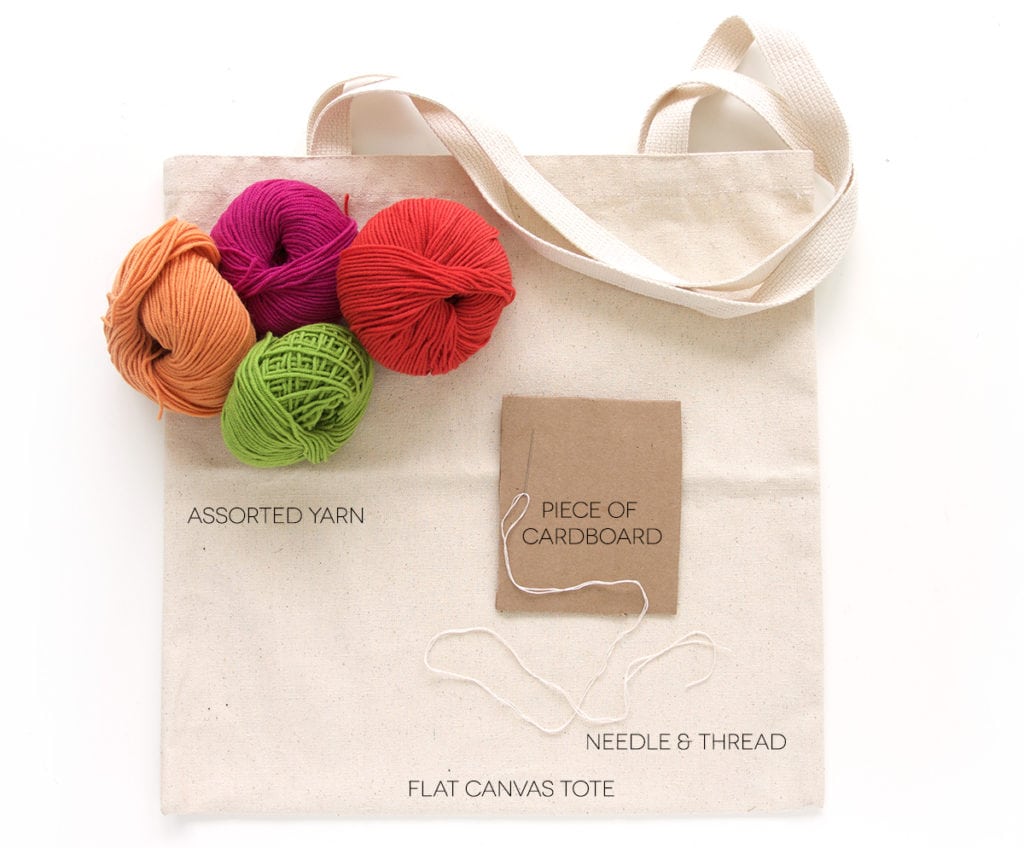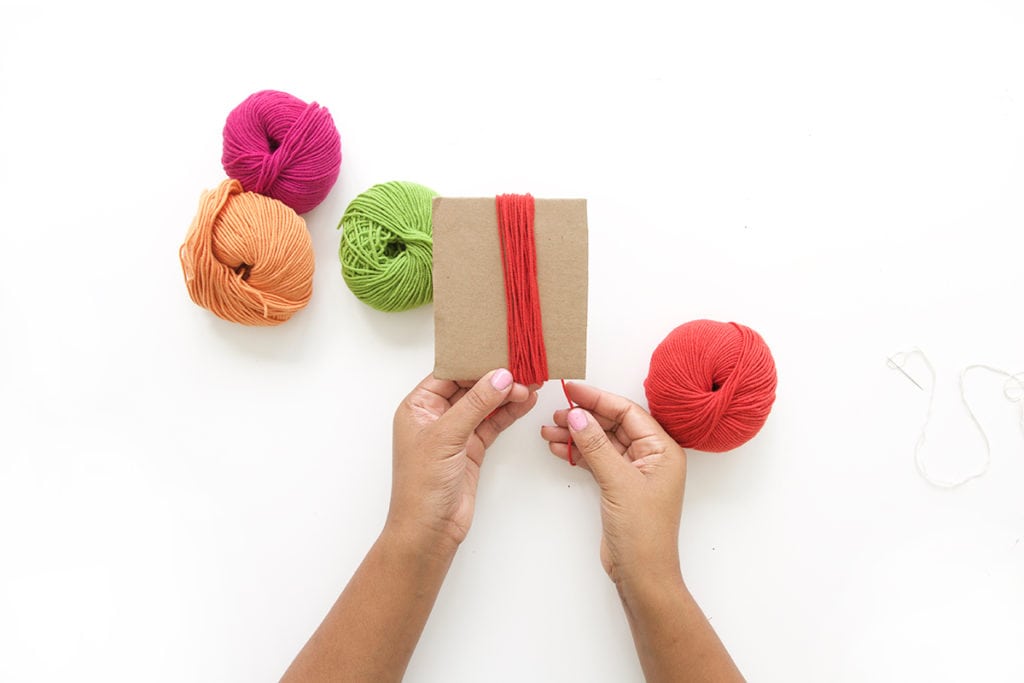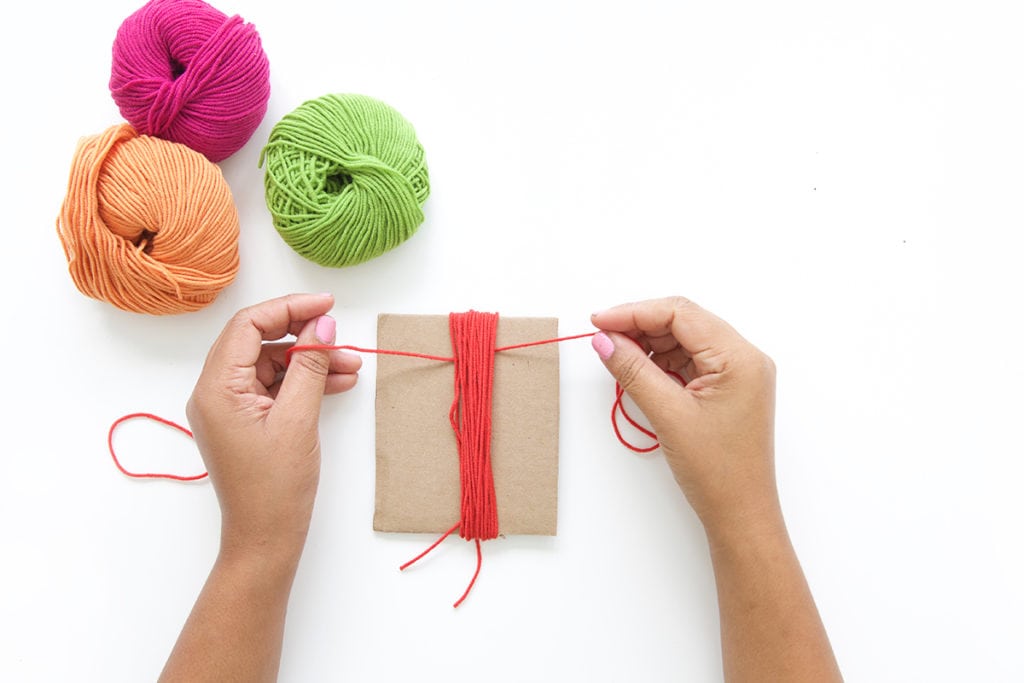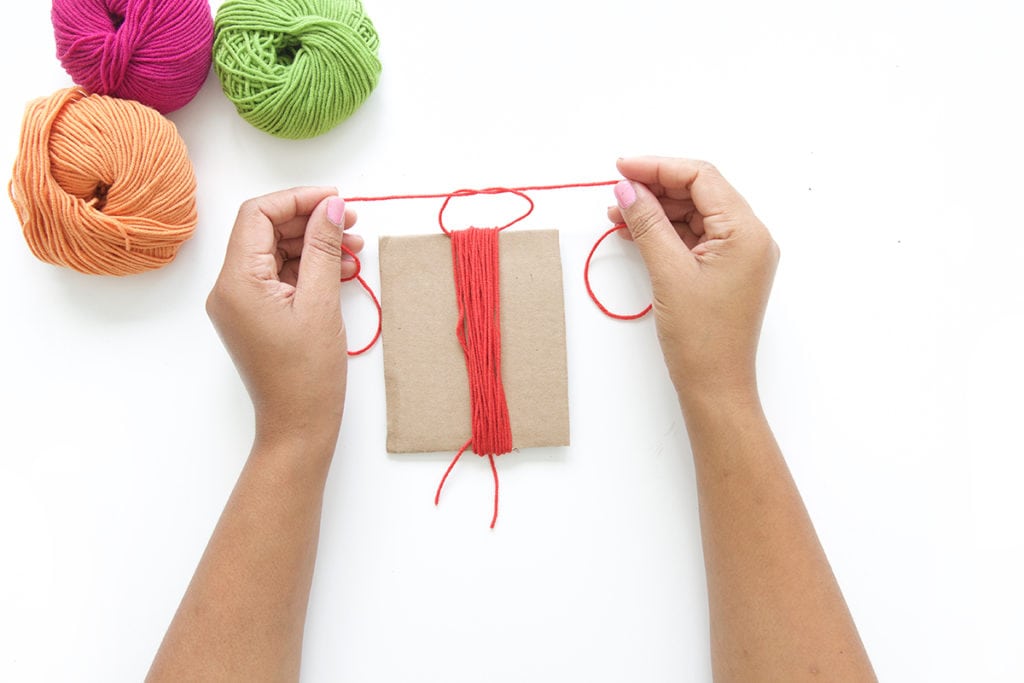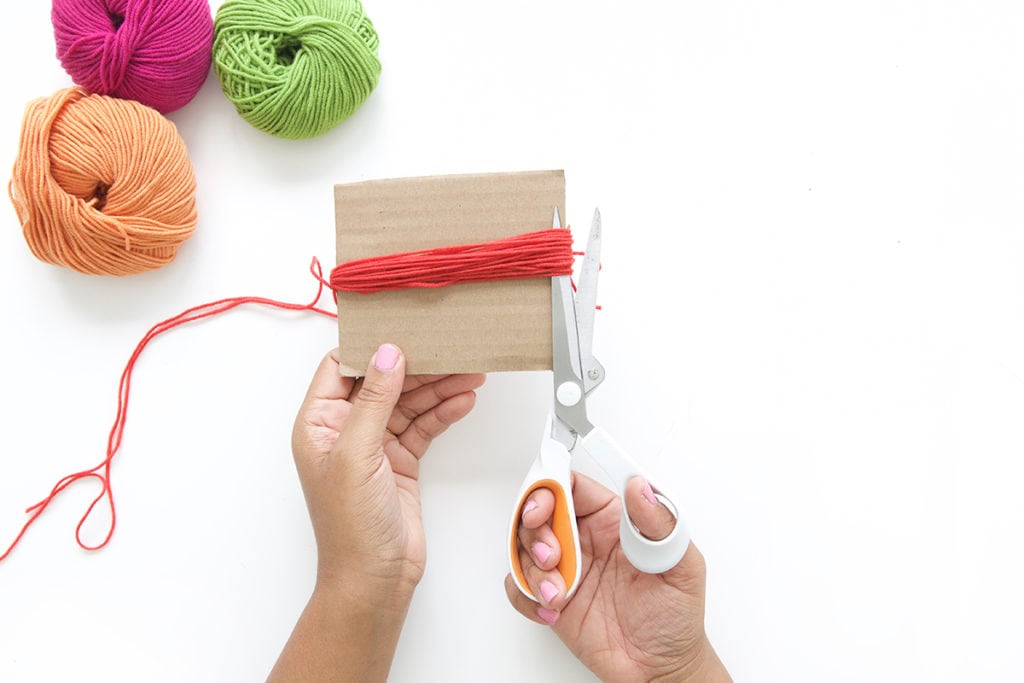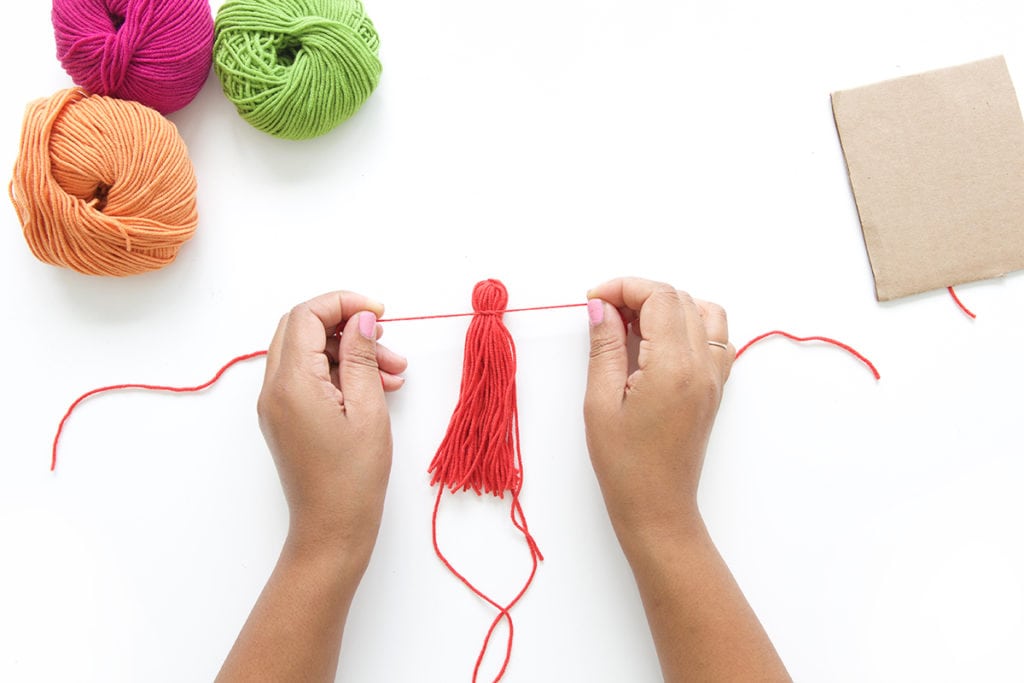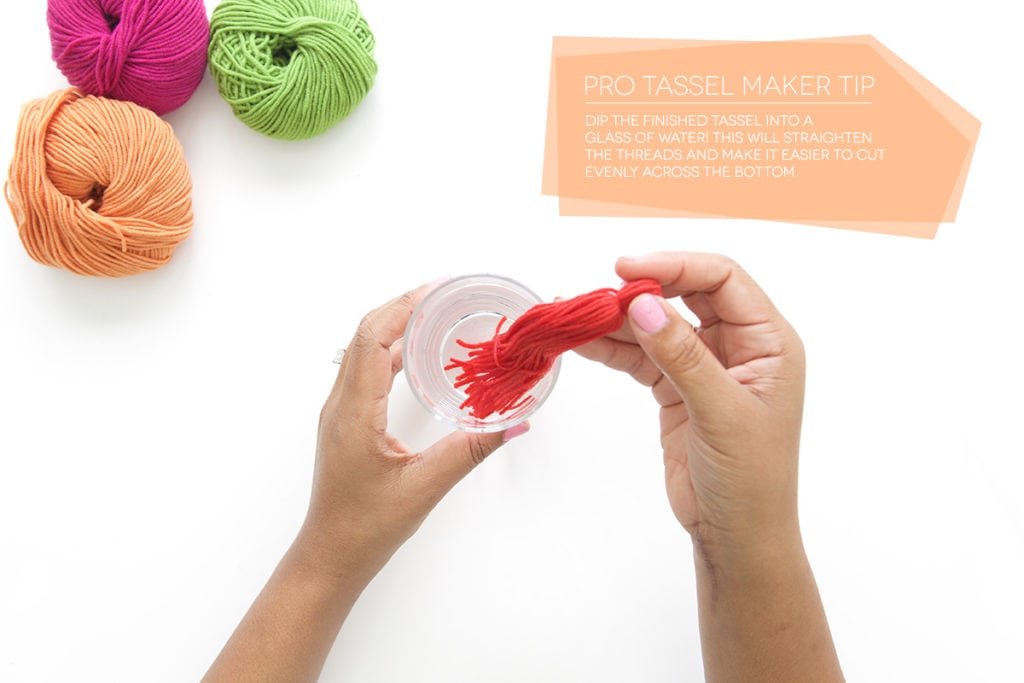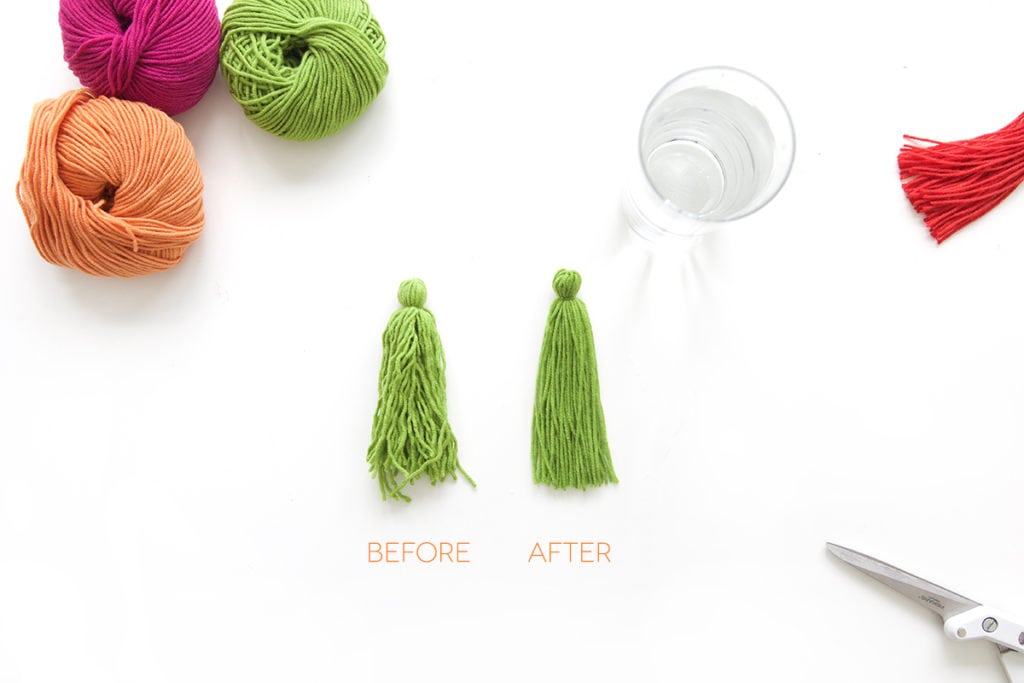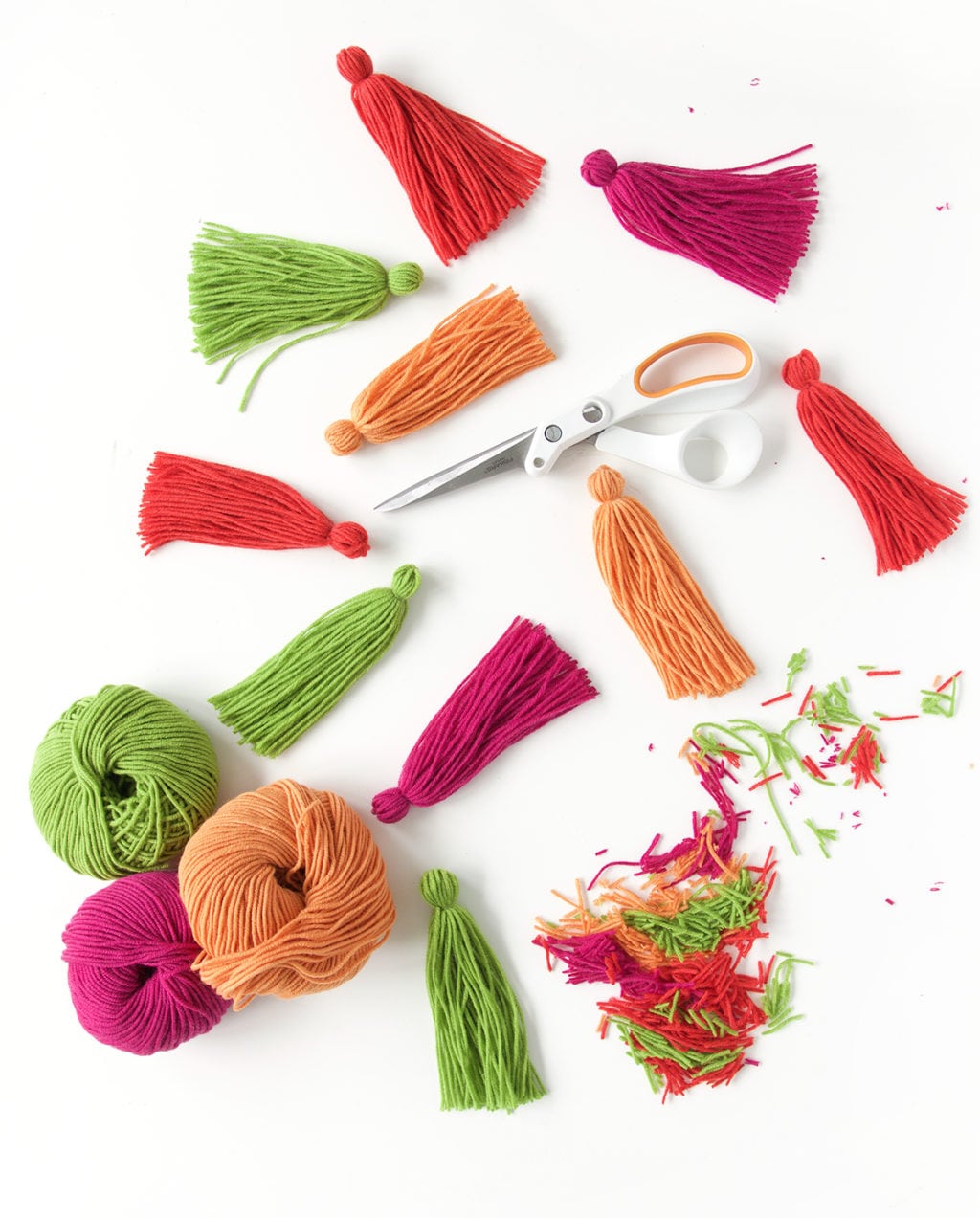 Once you've created a stack of tassels, it's time to make your tote!
MAKE YOUR TOTE BAG
Starting at the bottom corner of the tote, push the needle from the inside of the bag to the outside of the bag and stitch the first tassel into place / Turn the bag inside out and tie a knot on the inside of the bag to secure the first tassel into place /  Continue doing this for al the tassels / HINT: Ensure even spacing of the tassels by first placing them on the corners and in the middle of the tote.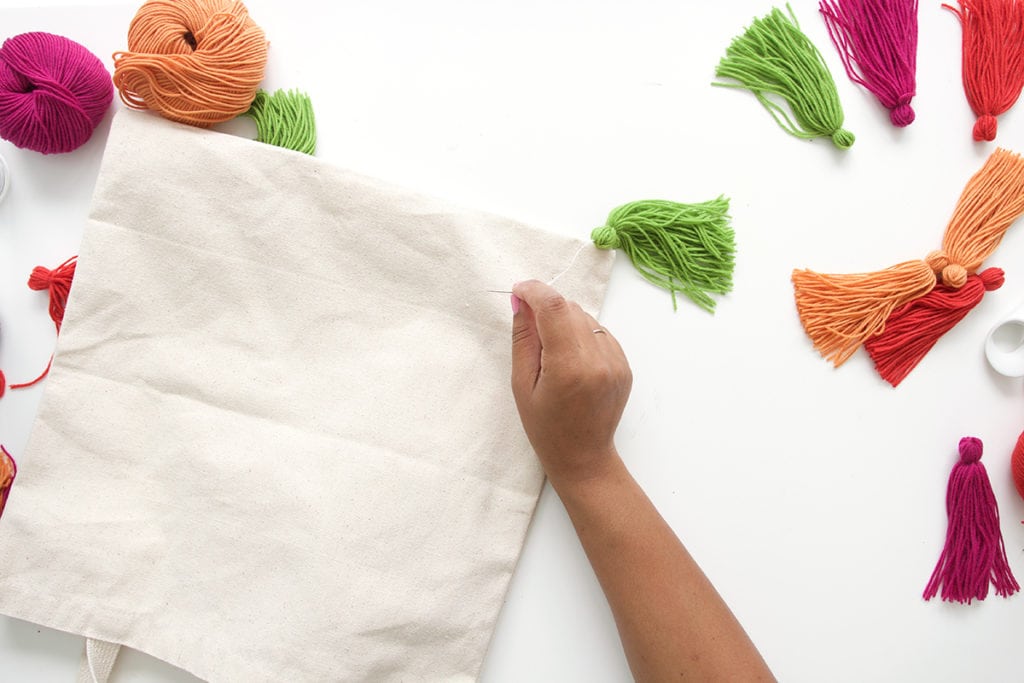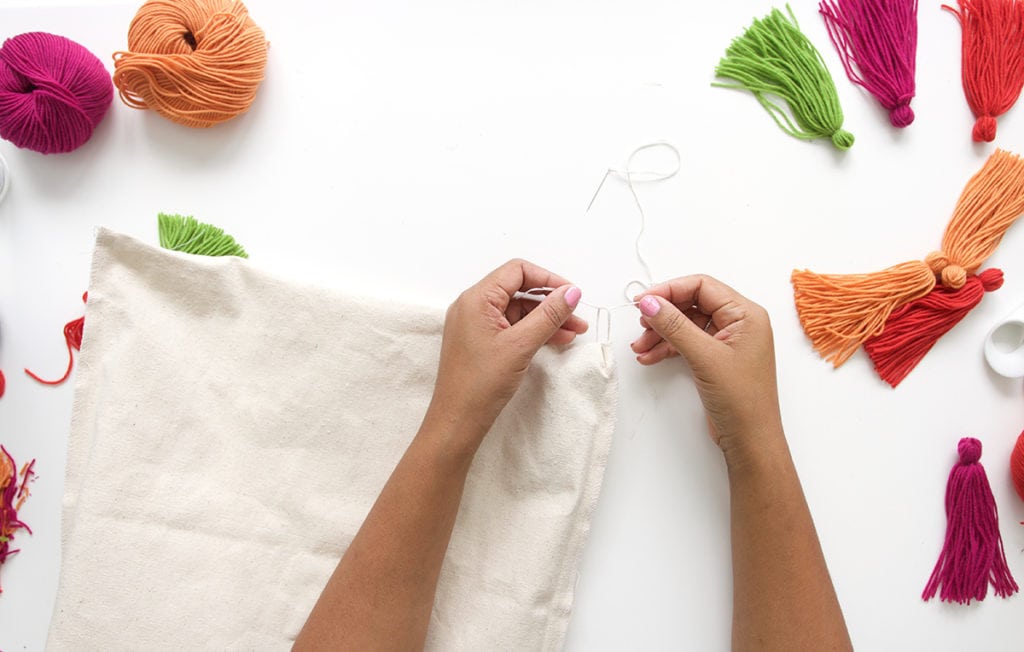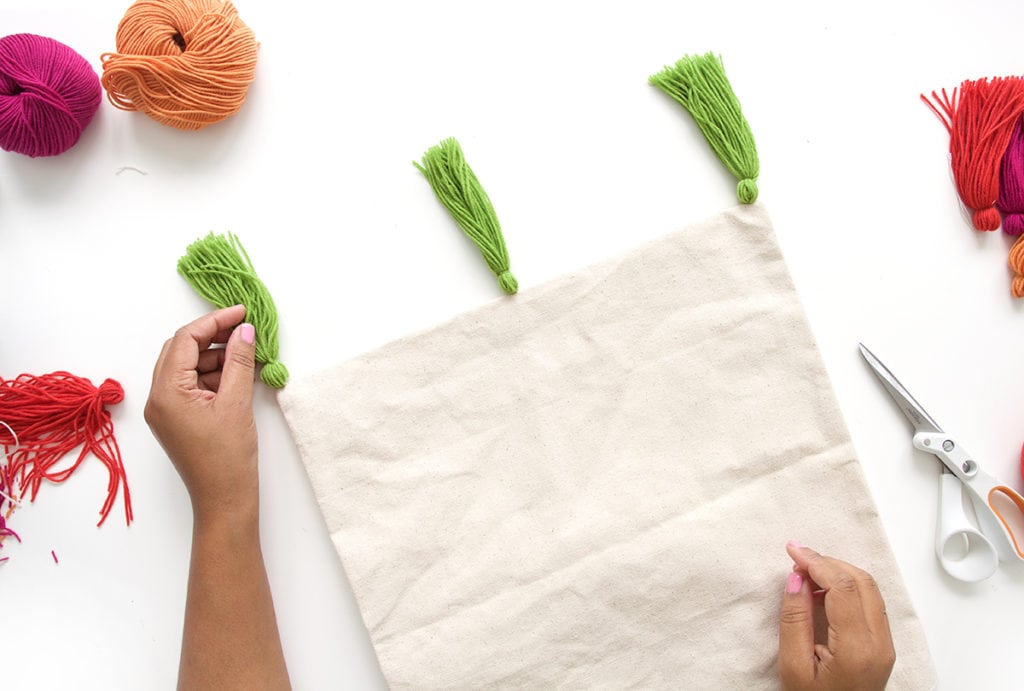 To finish off my tote bag I added an iron-on image that is now available as a Make It Now project in Cricut Design Space. Just hop over to Design Space and grab the Hipster Typography Image that I customized just for this project.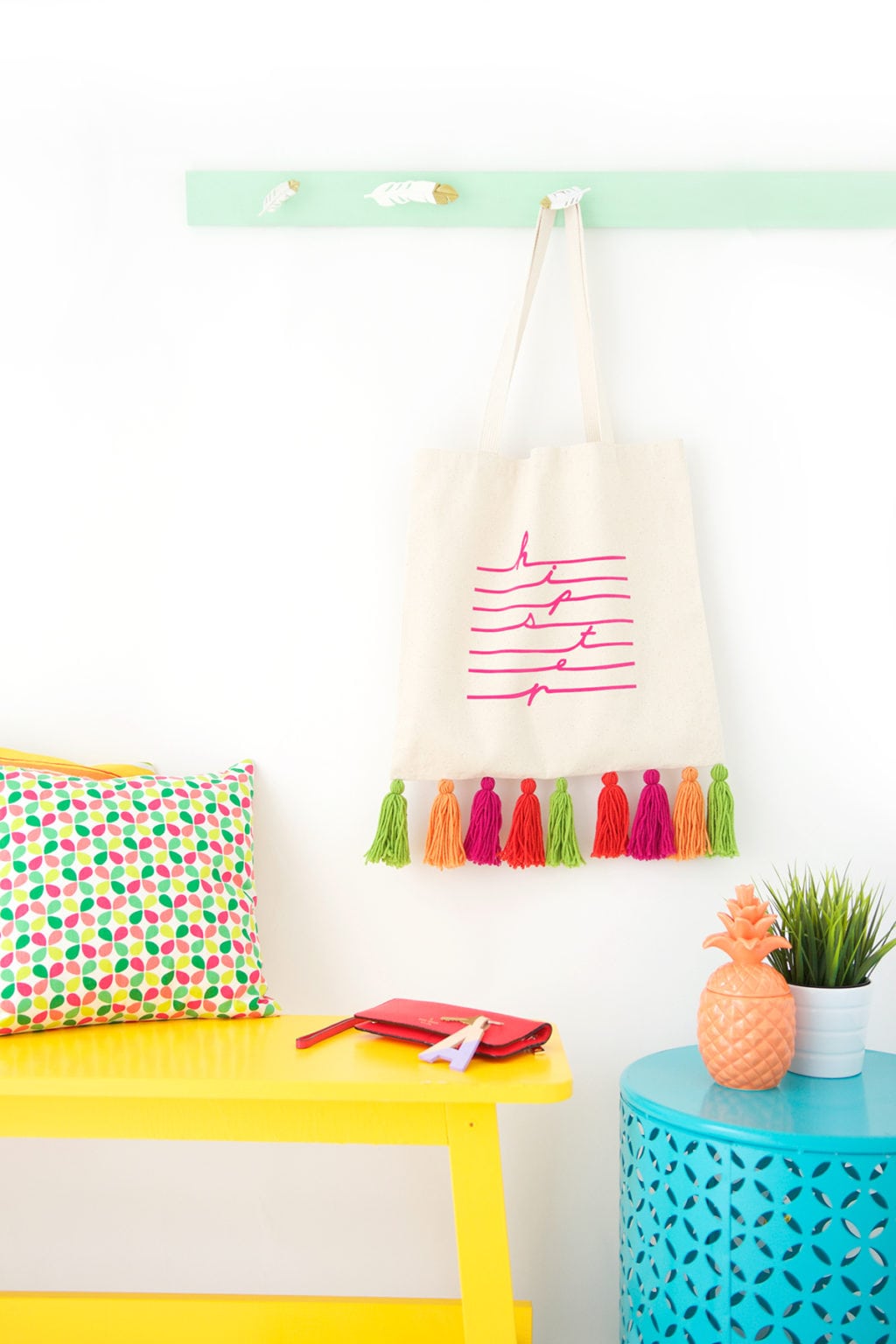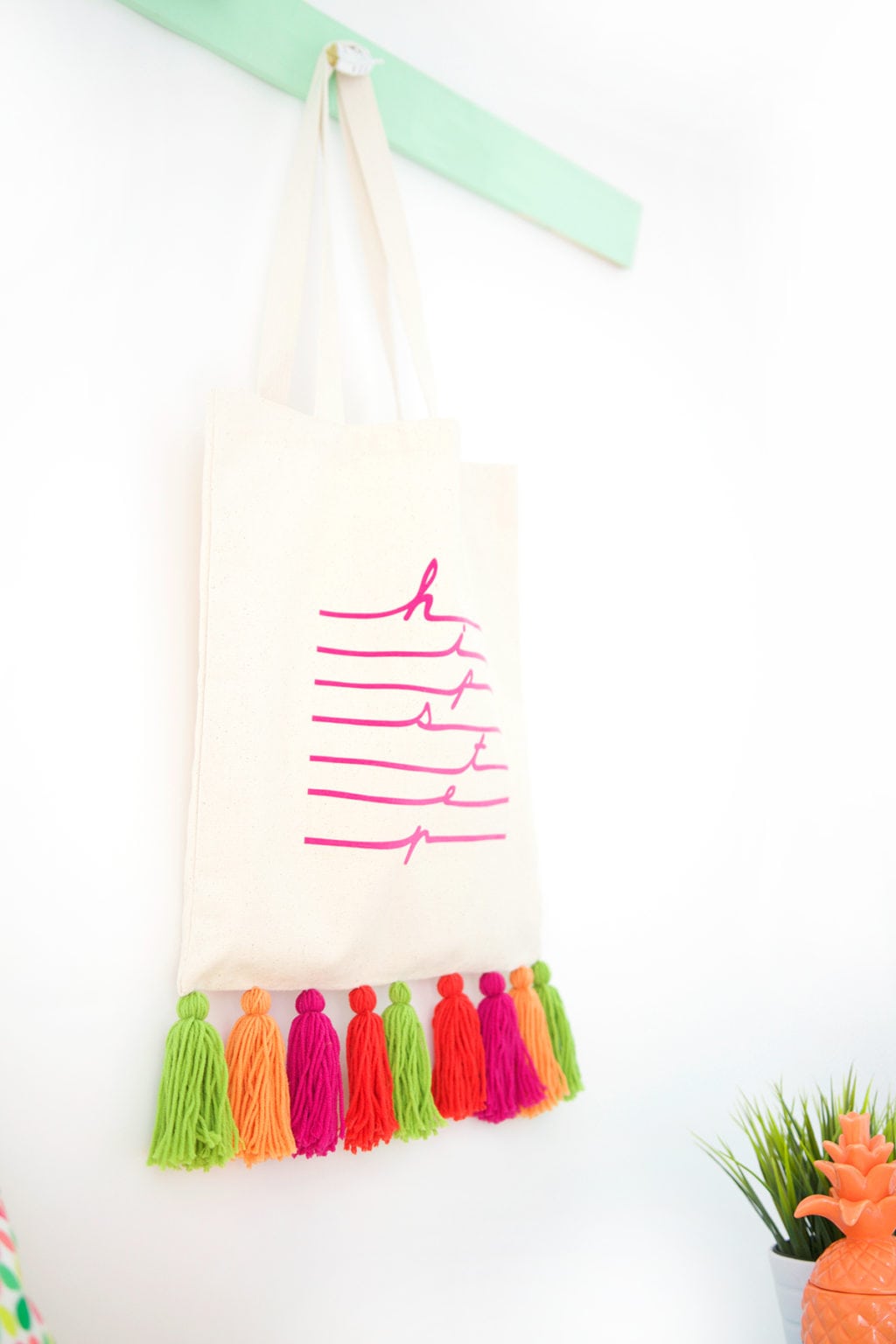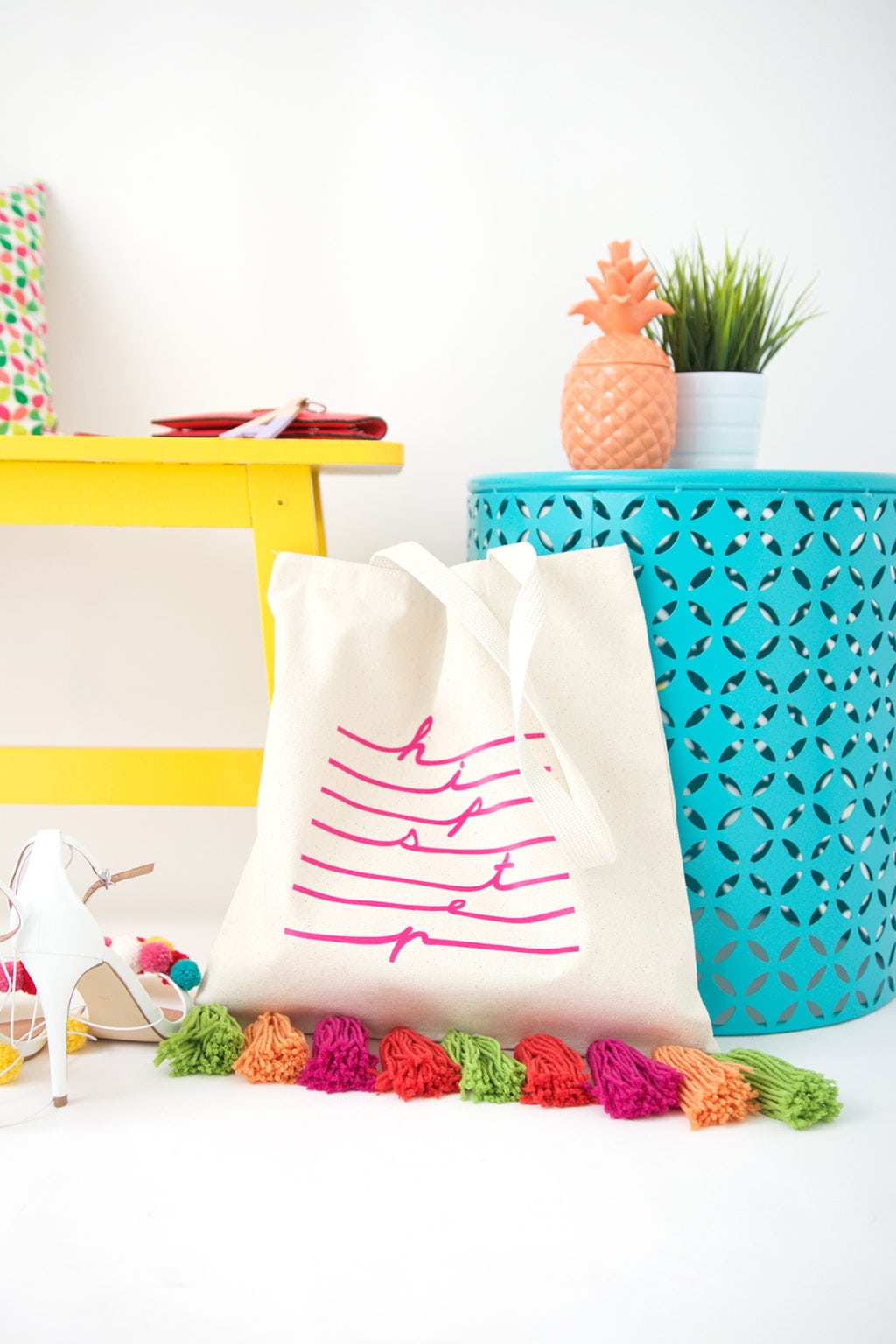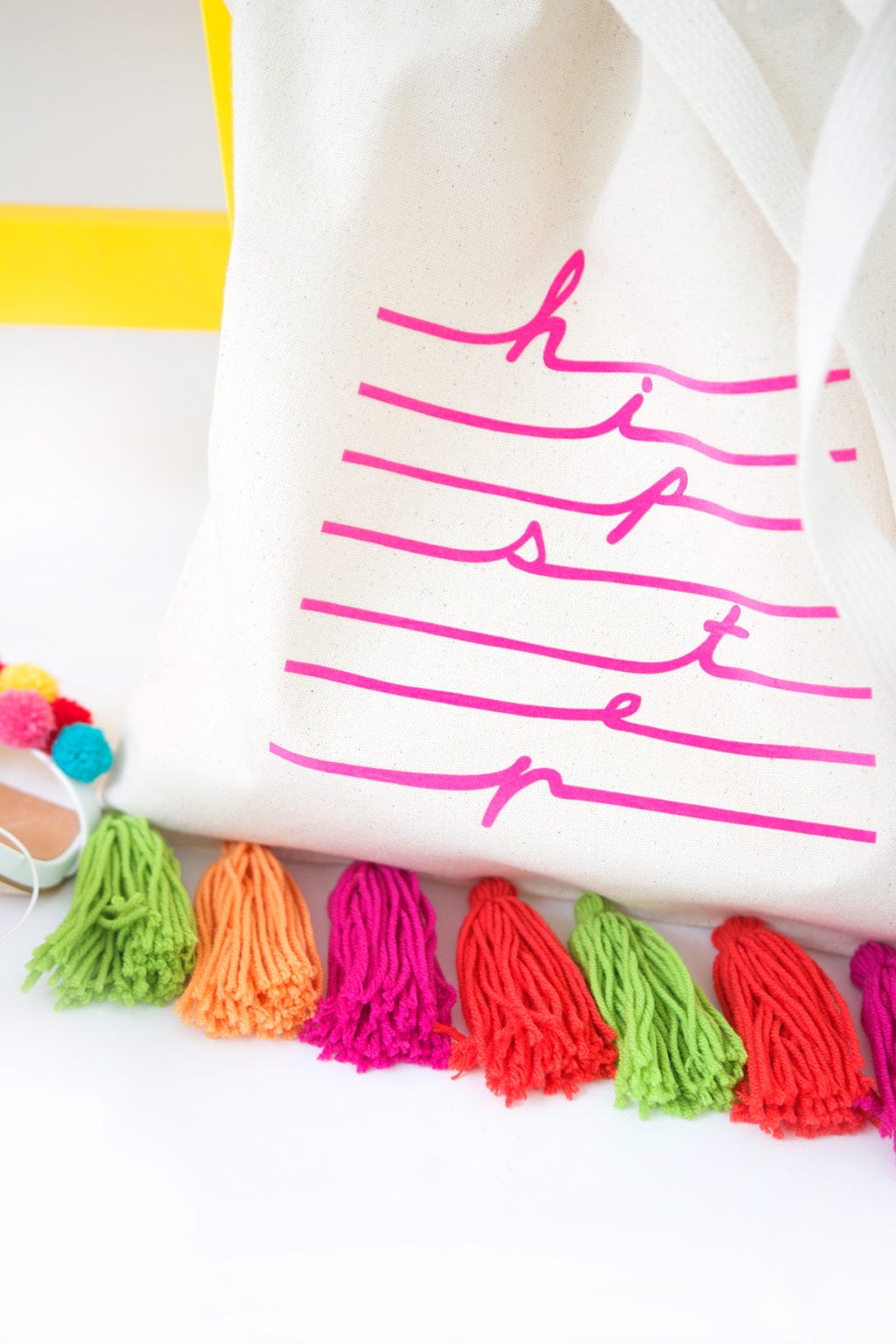 This post was done in partnership with Cricut. All photos and opinions are mine, mine , mine. Thanks for supporting the collaborations that keep the lights on in this joint.