These are the it-shoe of the season. That price tag though? I'll pass. I love a schmancy shoe as much as the next girl, but if there's any chance I can DIY instead BUY, I will always take the DIY route. Always. For this particular pair of DIY pom pom sandals, I saved about $700 by creating them myself. Seven hundred bucks!!! Do you know many grilled cheese sandwiches you can buy with $700? A lot. And I love grilled cheese sandwiches.
If you're on a budget but jonesing for a brand new warm weather wardrobe then follow me along this crafty tutorial. Your feet with thank you.
You'll need:
White Ankle Strap Sandals – I used these.
Glue Gun
Yarn
Clear monofilament and a needle (not pictured)
Fork
Scissors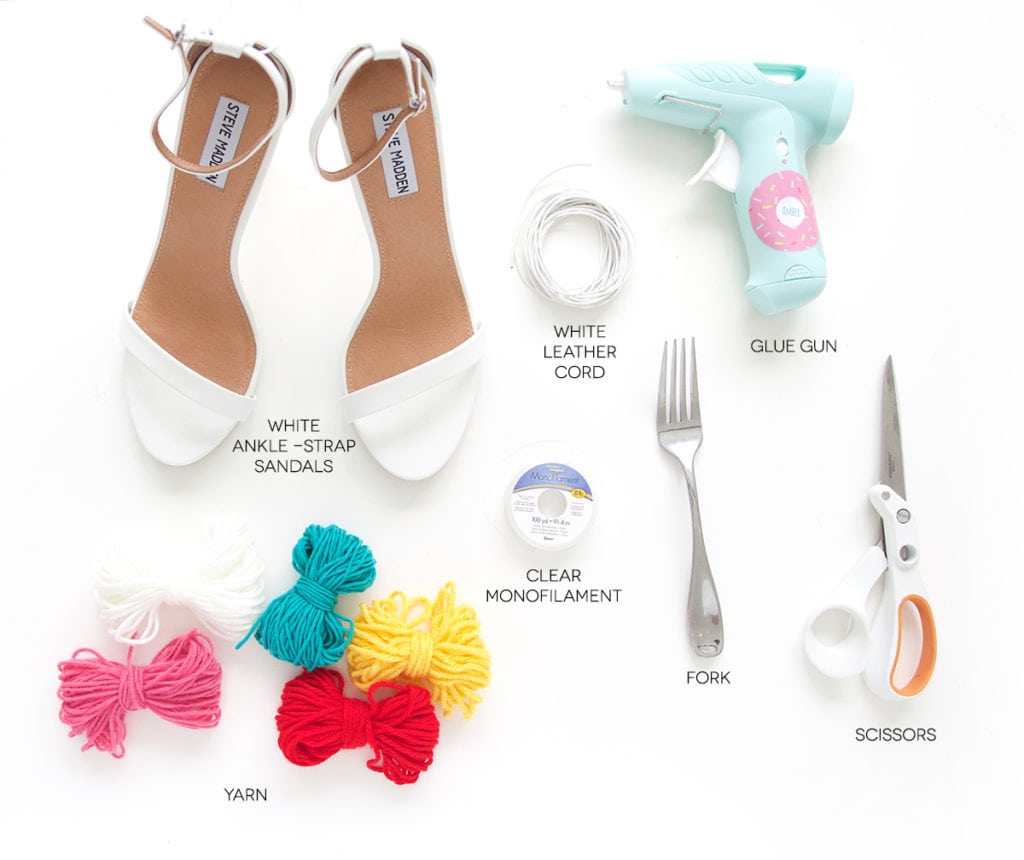 INSTRUCTIONS:
Create mini pom poms: 
Wrap the yarn around the fork / tightly tie a piece of yarn around the middle portion of the yarn, using the fork tines as a guide /  remove the yarn from the fork then use scissors to cut the looped ends apart / use the scissors to shape the pom pom into a perfect little ball
Assemble DIY pom pom sandals:
Thread the clear monofilament onto a needle / string all the pom poms onto the monofilament / tie the monofilament around the front strap of the sandal and then begin wrapping the pom pom string around the front of the sandal / continue wrapping and then tie off the monofilament to secure it / thread the leather cord through the back loop of the sandal / adhere pom poms with hot glue to the end of the leather cord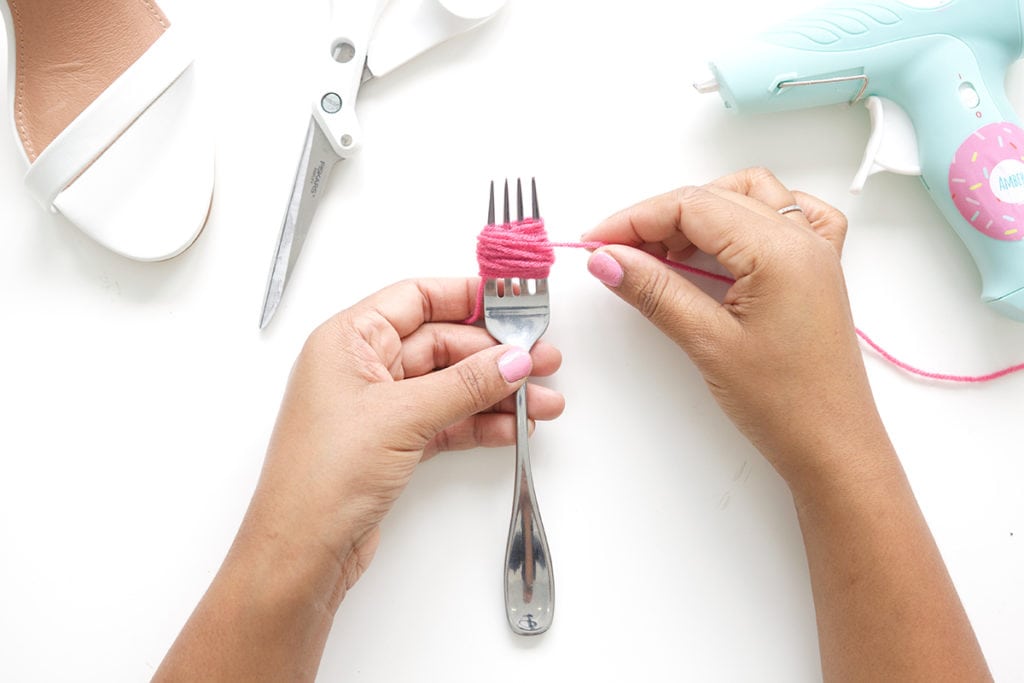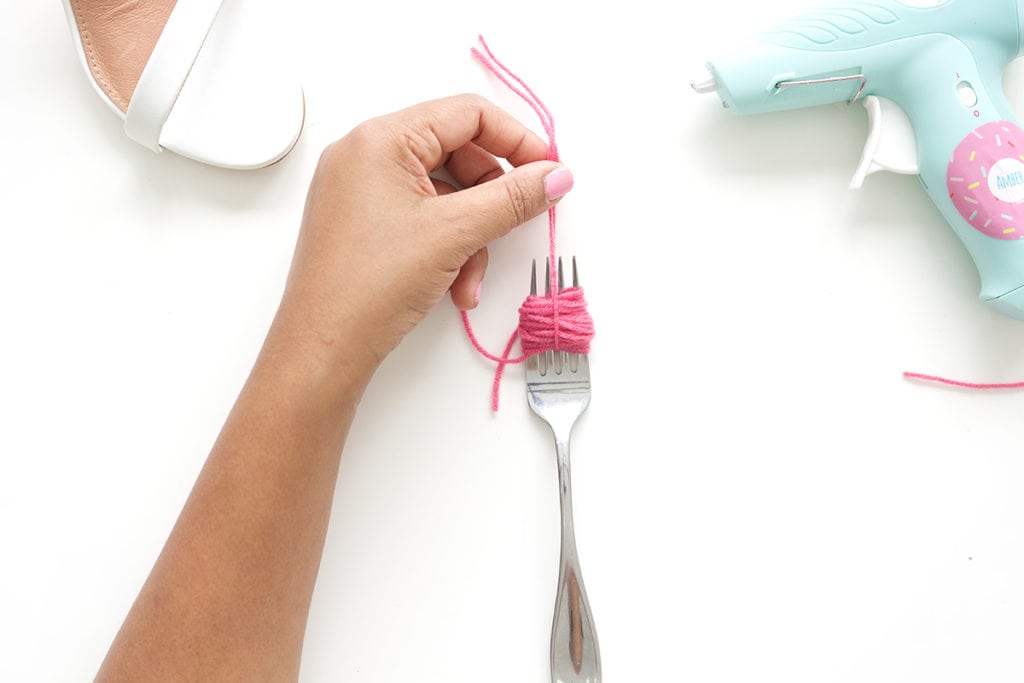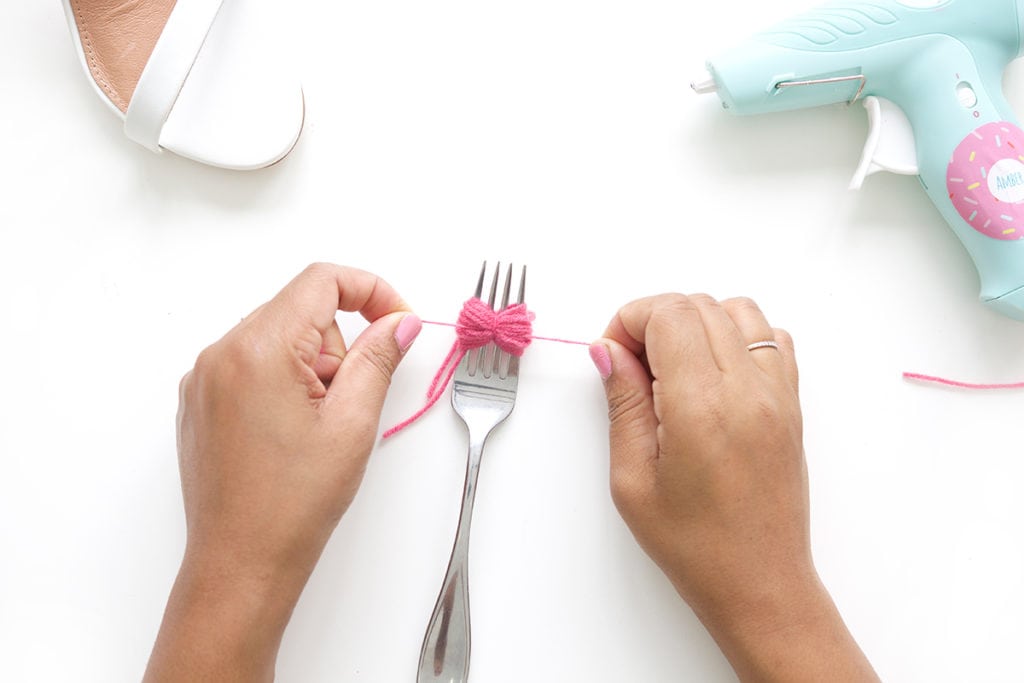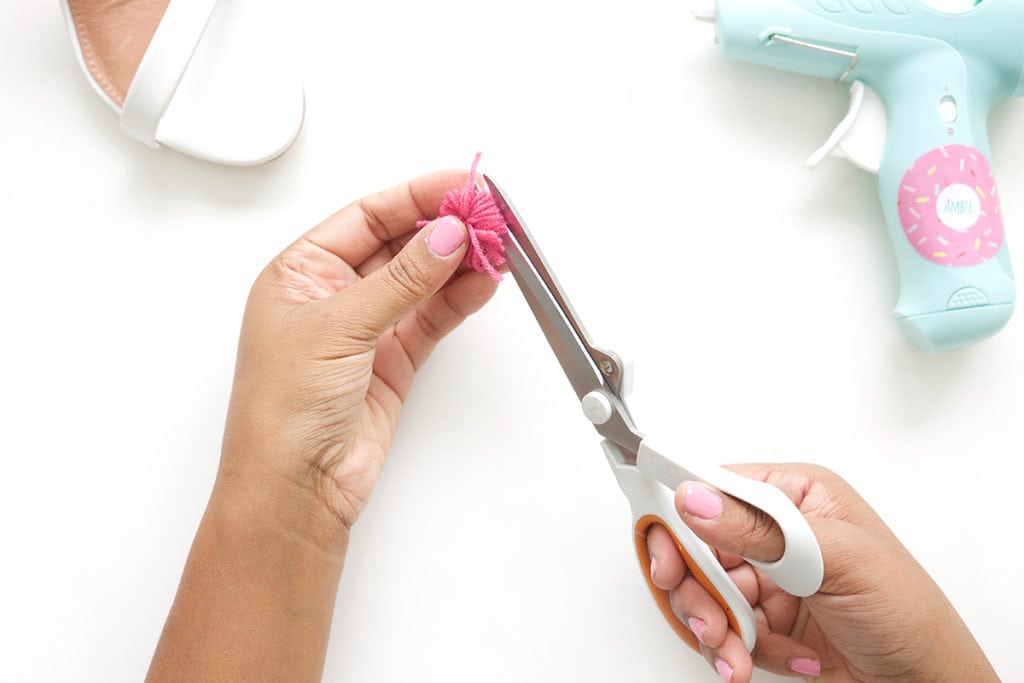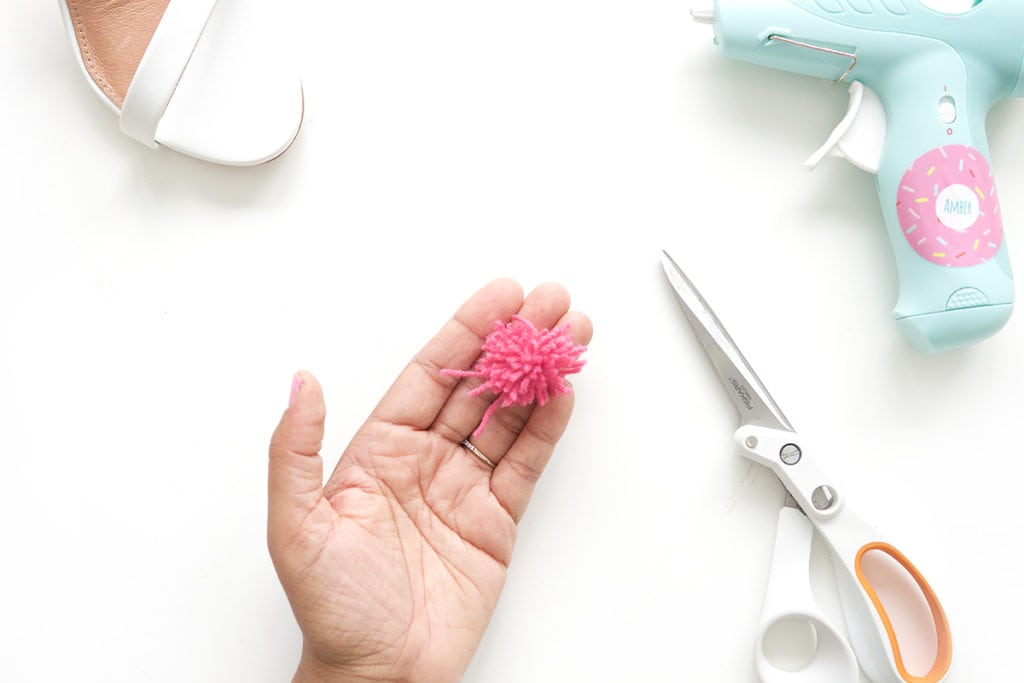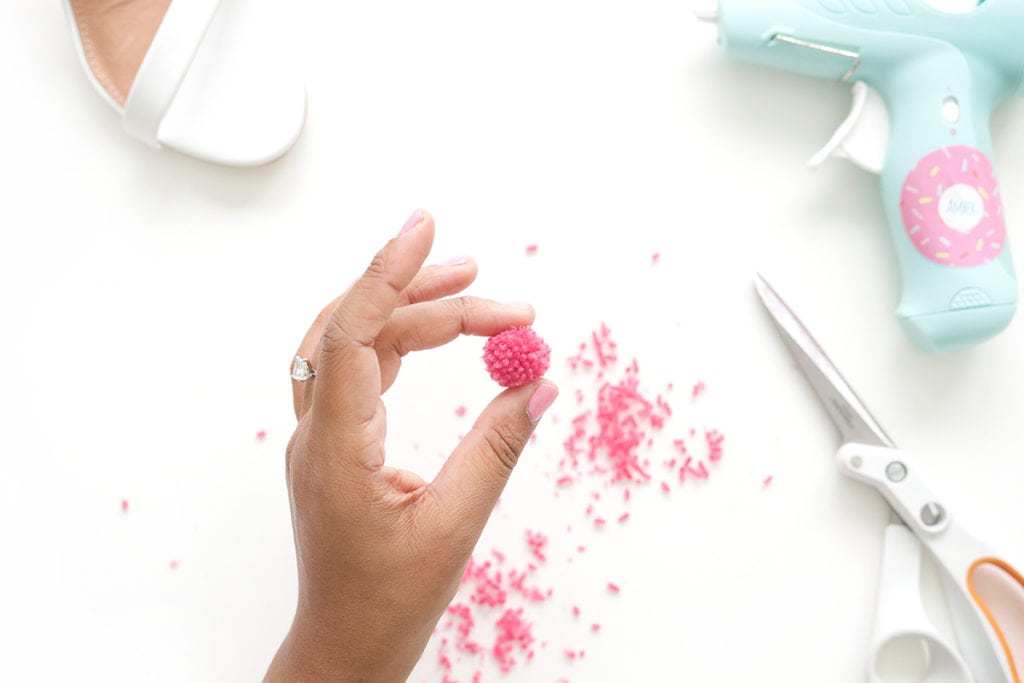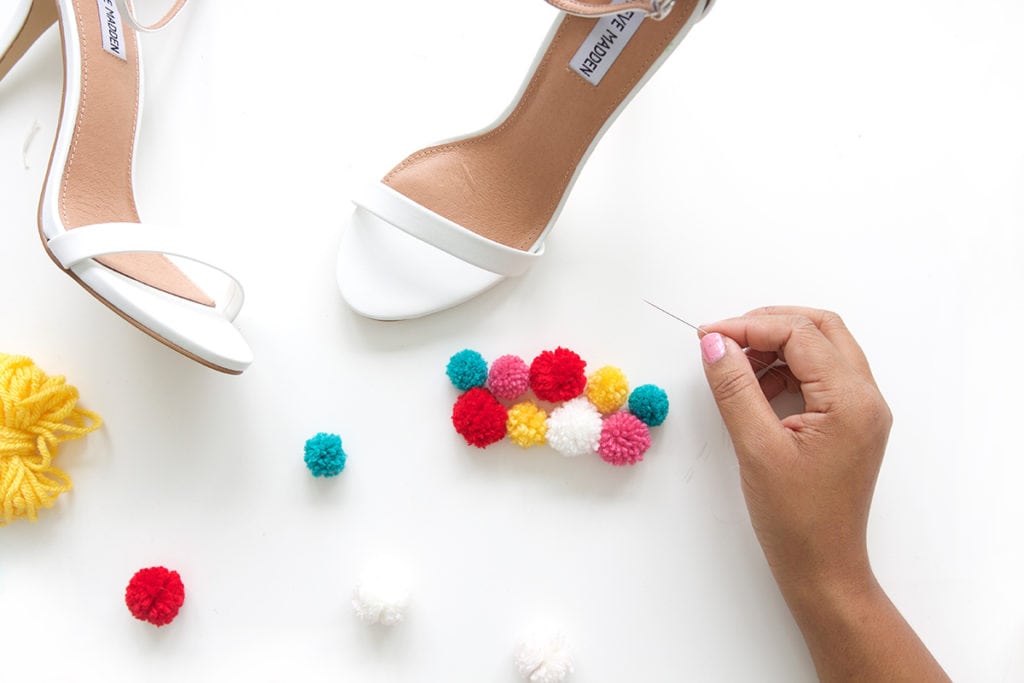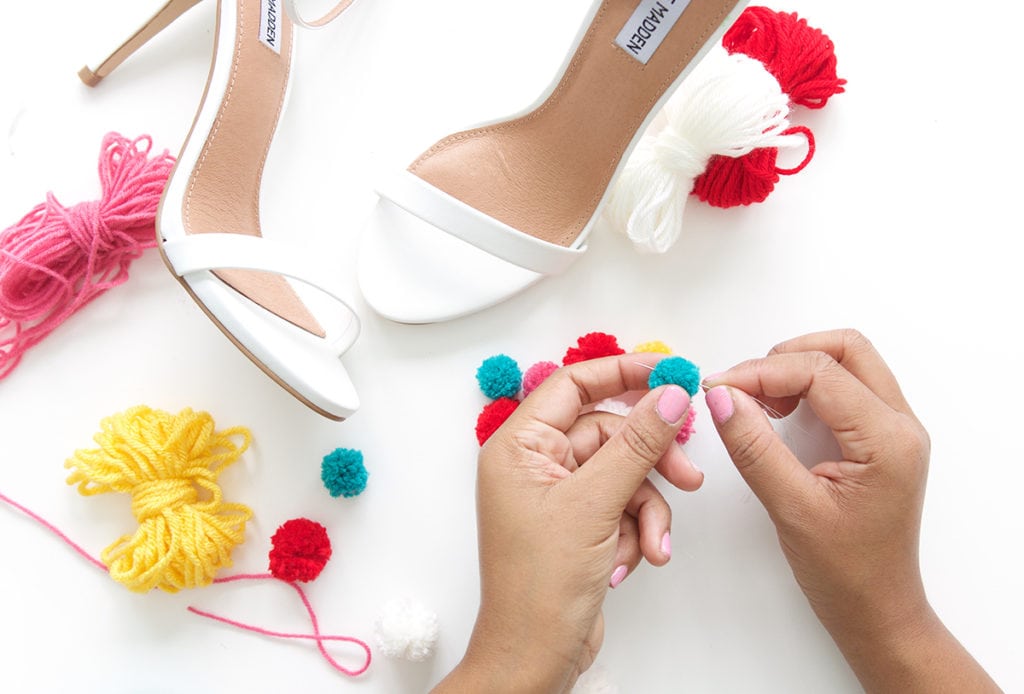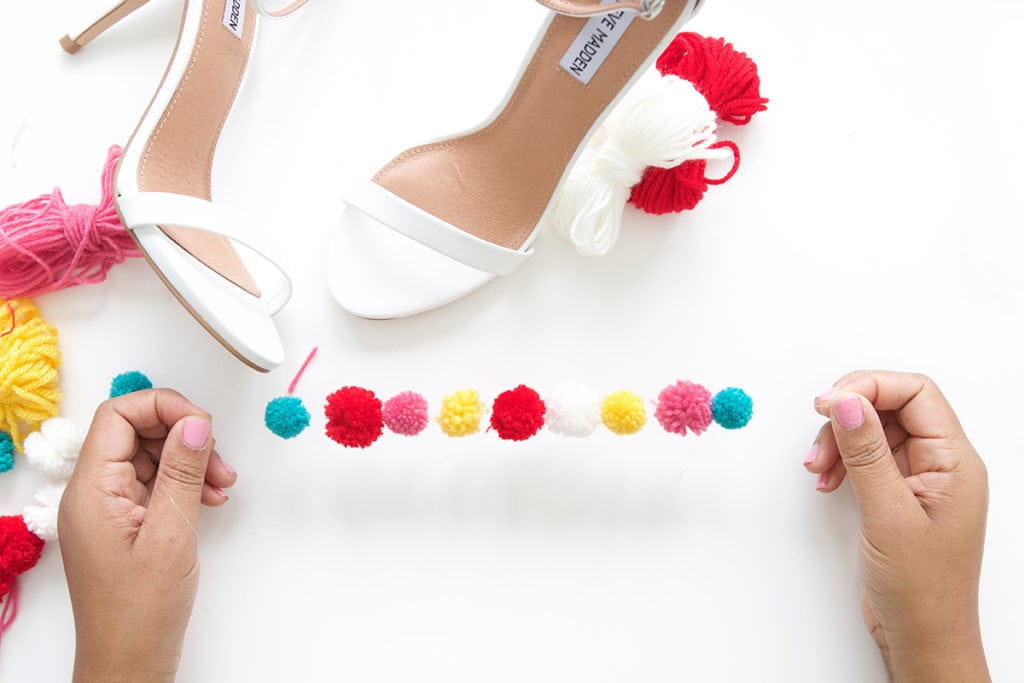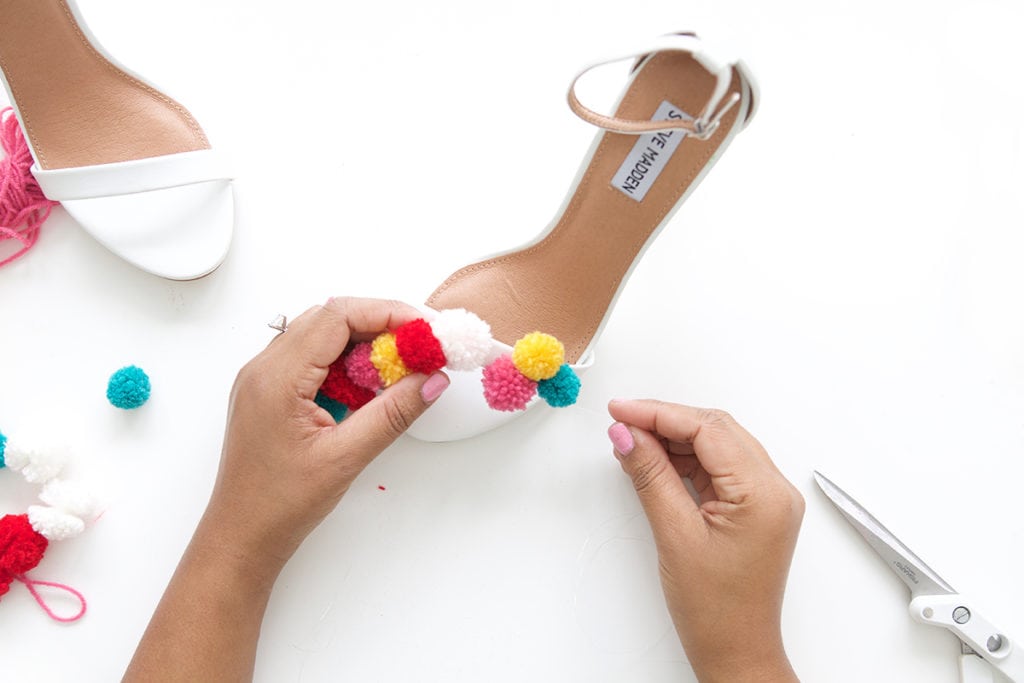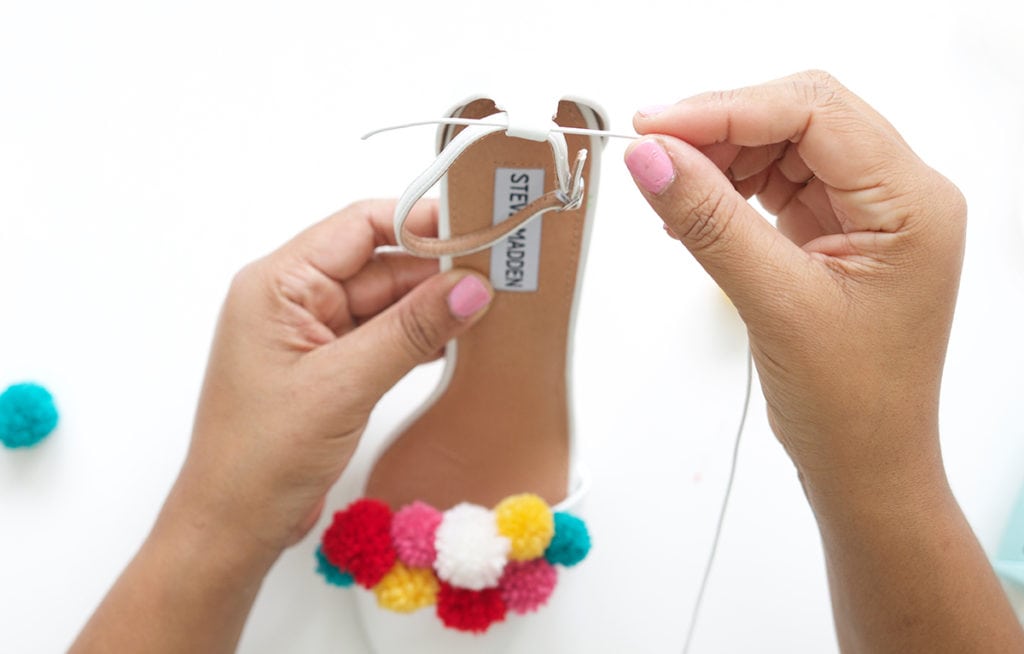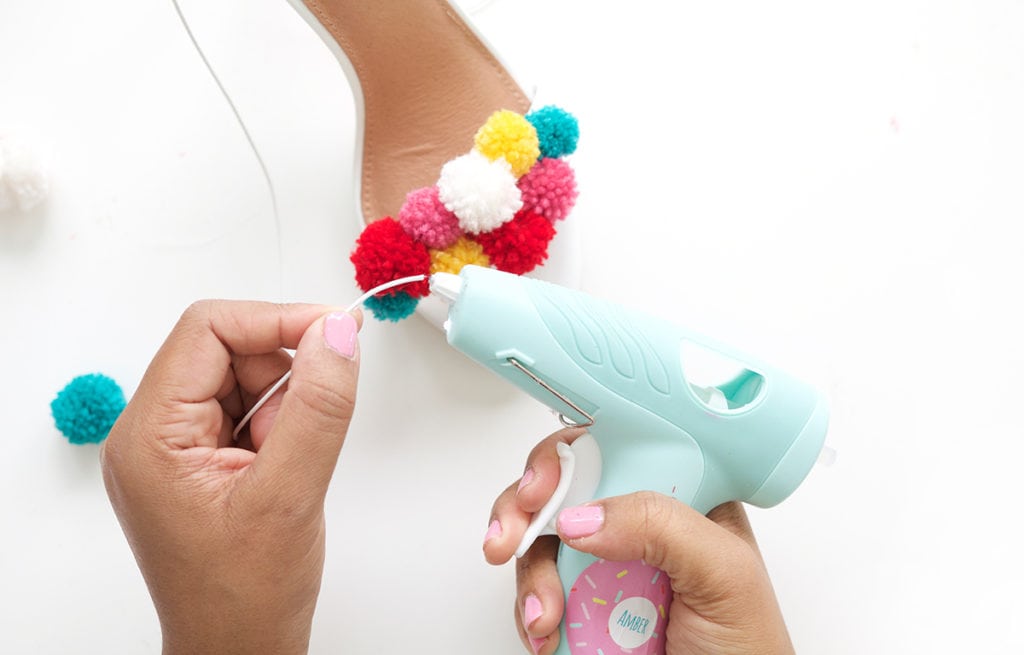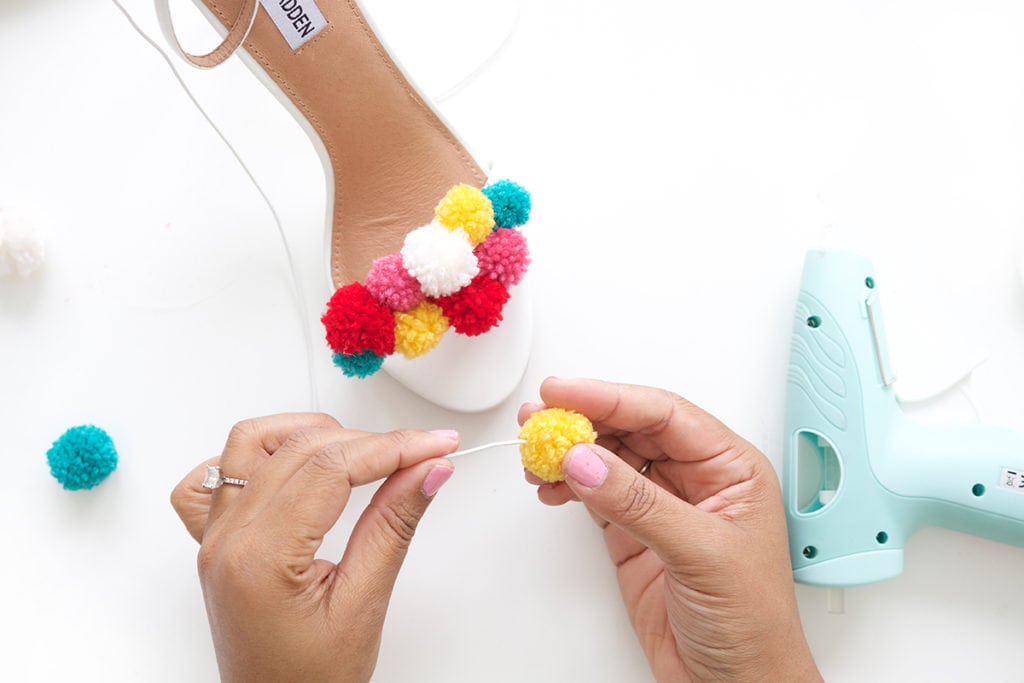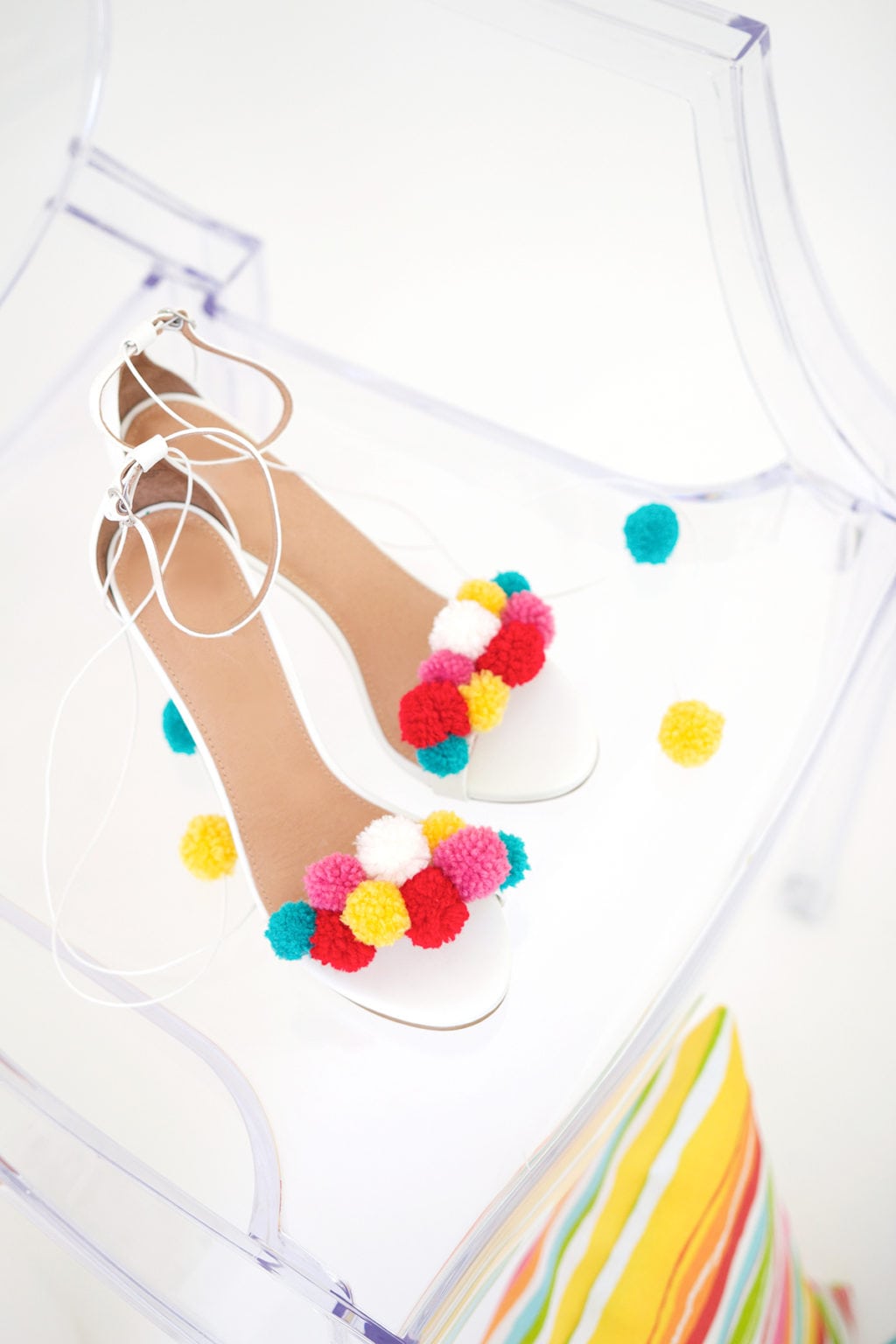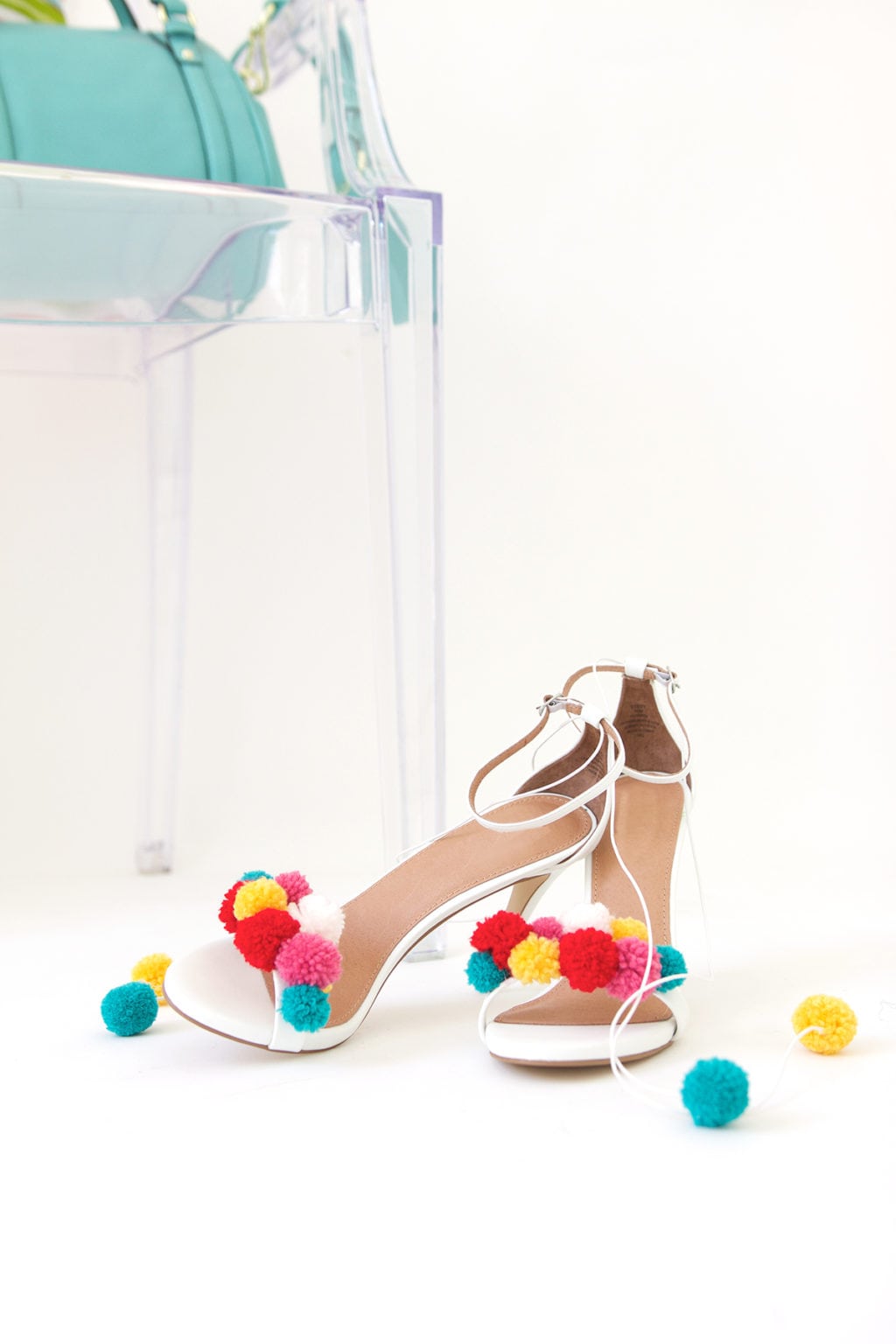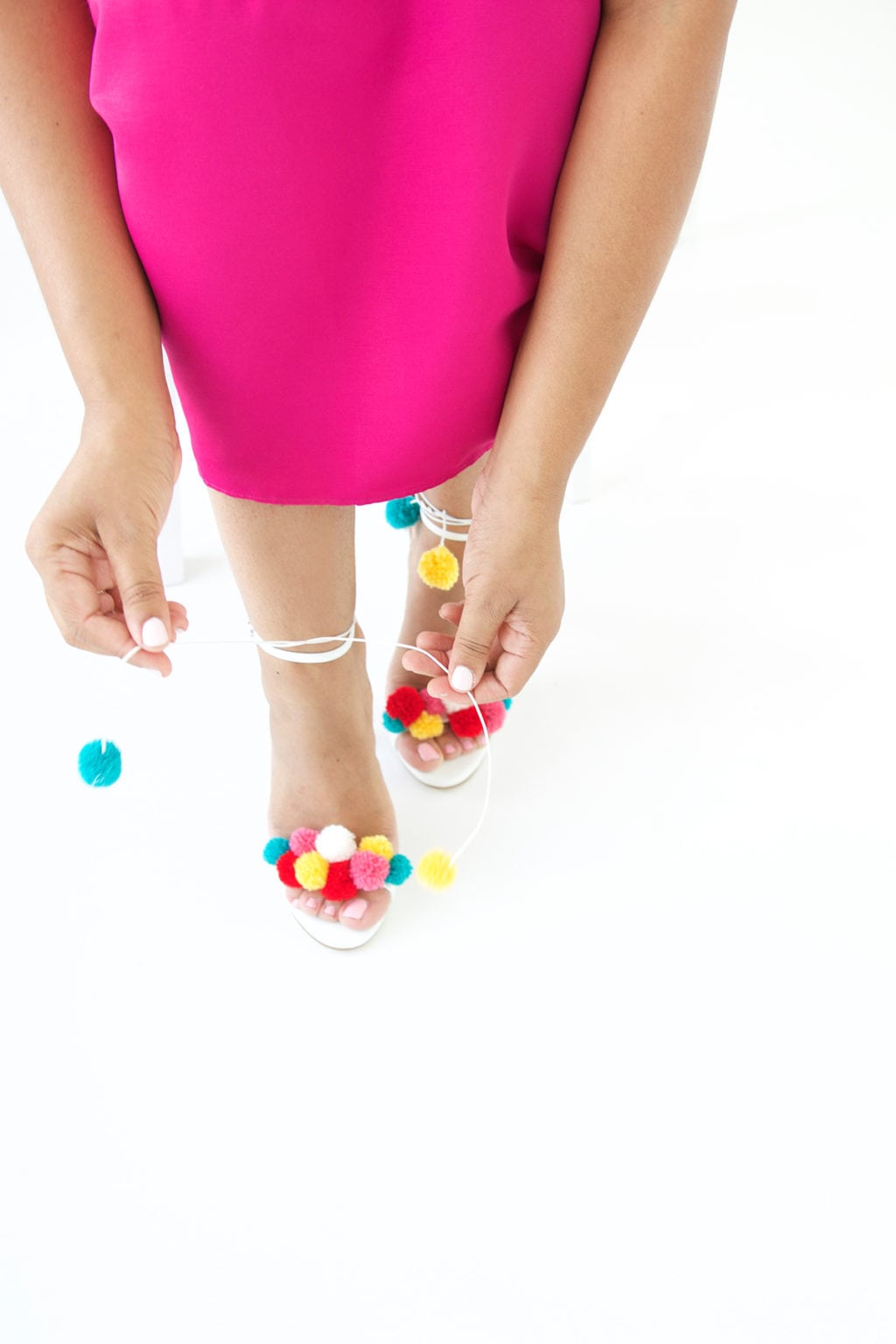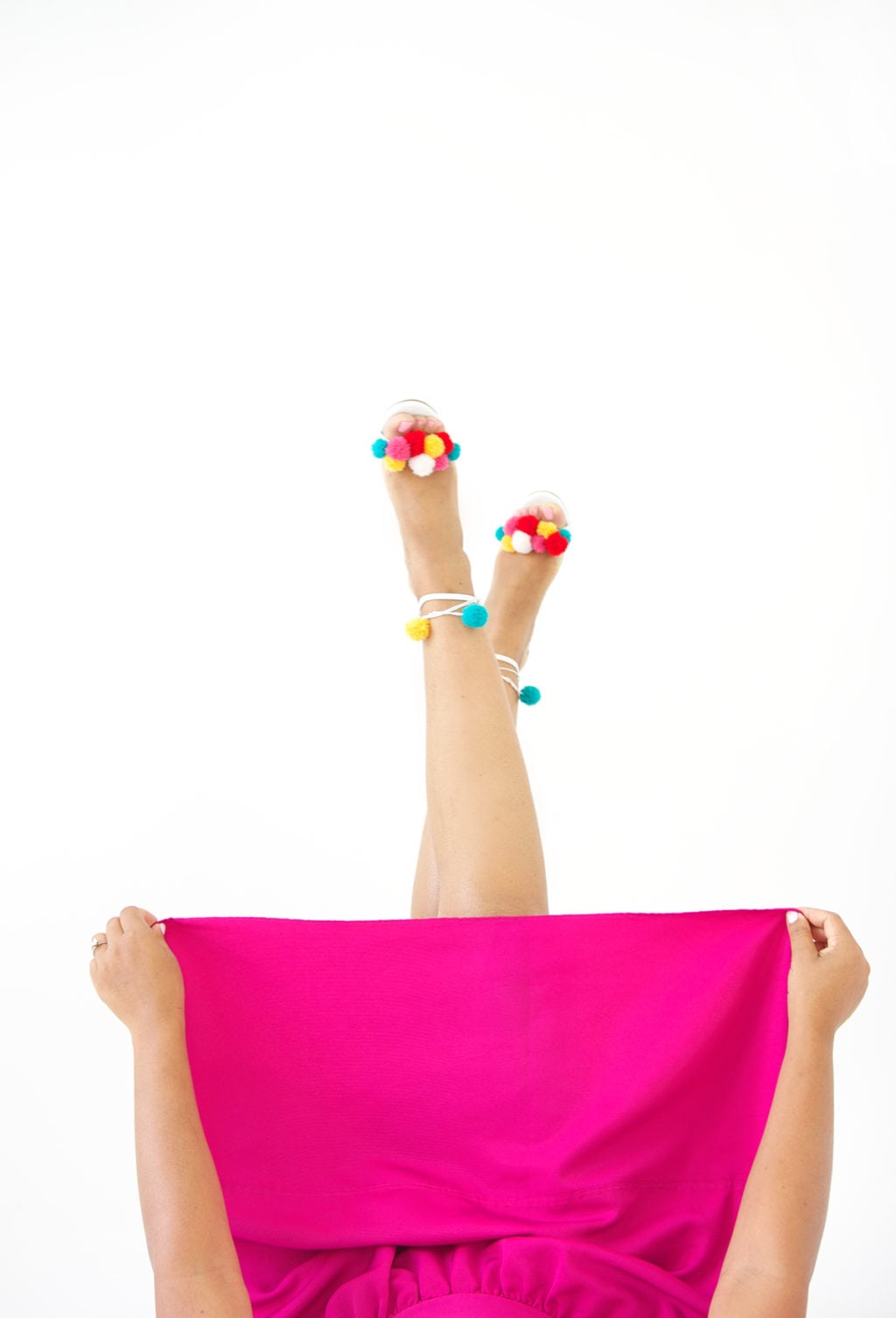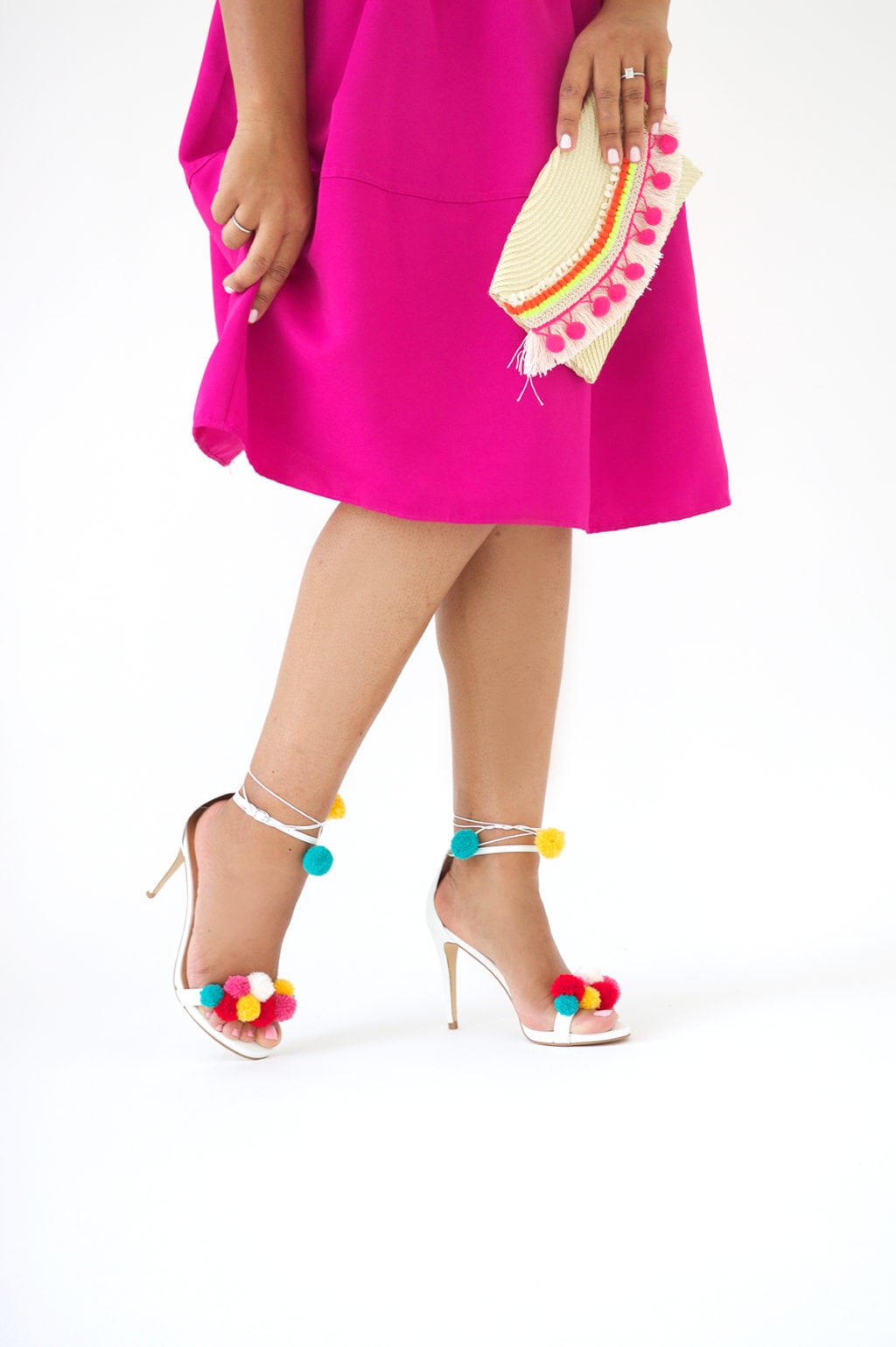 Are you inspired to bring some DIY pom pom sandals into your footwear wardrobe. Bright colors await you! Select which ever colors of yarn you love…or just use up the yarn you already own. Then take that extra $700 and load up on a few hundred grilled cheese sandwiches!
Photography: Michelle Brener Photography
Styling and crafting: Amber Kemp-Gerstel