I saw THIS pom pom sweater and immediately said "oh, I can make that." Because, that's what you say to yourself when you're a chronic DIYer . Also, I think the poms on the original design are a little large and verge on "clownish" ya know?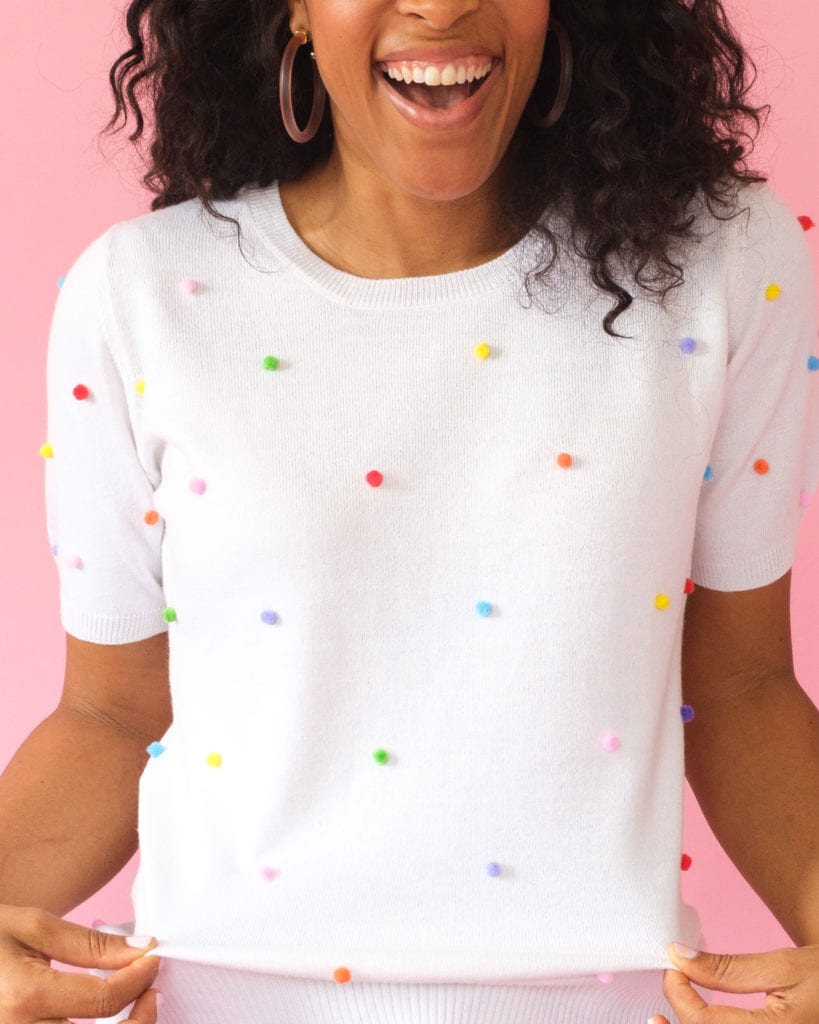 Supplies:
Crewneck Sweater
Posterboard
Scissors
Pencil
Instructions:
Trace the shape of your sweater onto poster board and cut out.
Insert the posterboard into the sweater. This will help the sweater keep it's shape as you work with it.
Arrange the pom poms on the sweater in your desired pattern
Working with one pom pom at a time, lift up the pom pom with tweezers, place a generous dot of glue directly onto the sweater, then place the pom pom on top
Repeat this for the entire sweater then allow to dry completely before wearing.
Well, little did I know just how easy it would be to create my very own pom pom sweater…because, sis…this project require no sewing. You heard me! ZERO sewing! And I'll do you one better – you can create this top by using a sweater you already own. Have a sold you yet? Nope? Well, sit back and join me for the most colorful three minutes of your day!