Today's project started out as one apron – then it turned into three! I was inspired by THESE no-sew holiday aprons that I saw Orly make on Hallmark's Home and Family Show. I decided to take the inspiration and create my own trio of aprons using some of my favorite crafting supplies!
We've got a lot to cover in this post, so let's get started making some no-sew holiday aprons.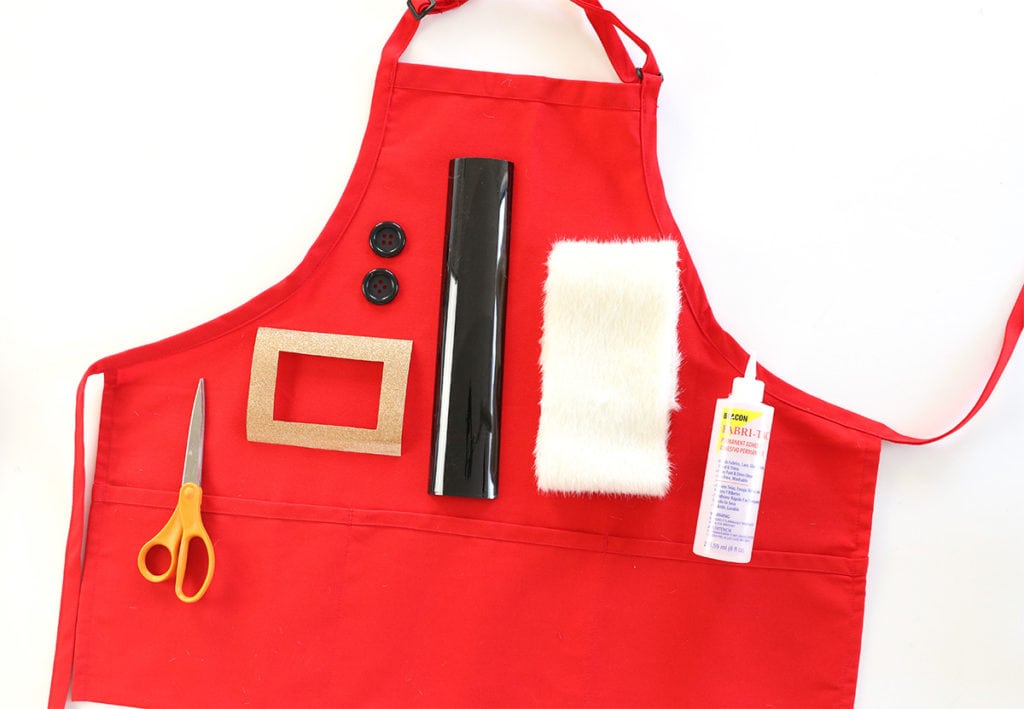 YOU'LL NEED:
red apron with pockets // gold iron-on cut into buckle shape // wide strips of black iron-on // wide fur trim //  fabric glue // scissors // large black buttons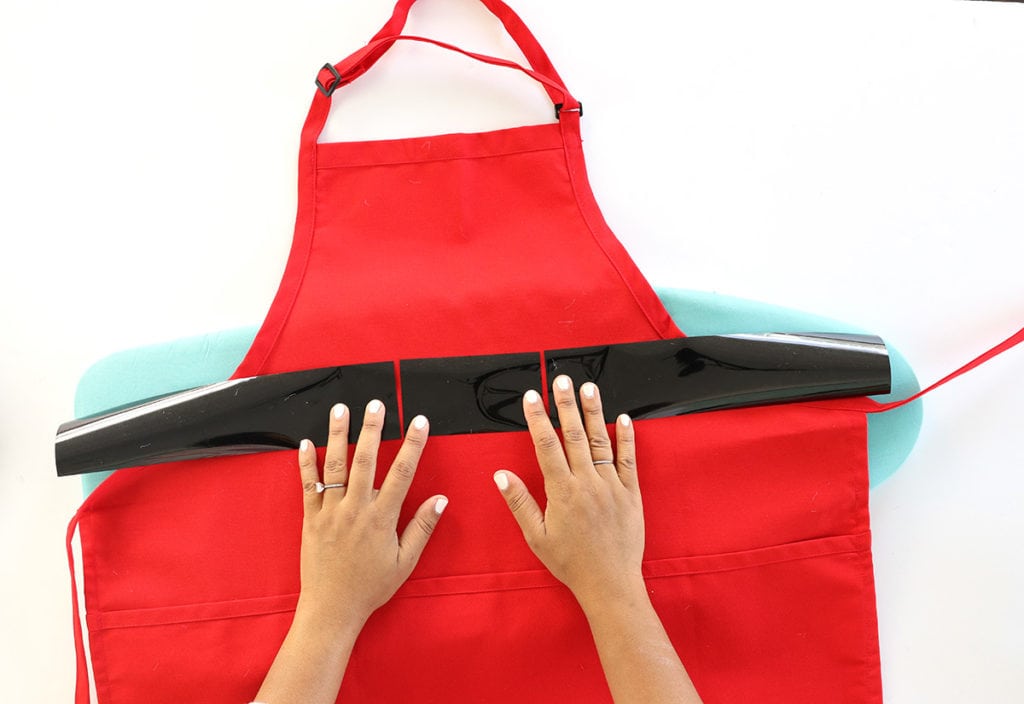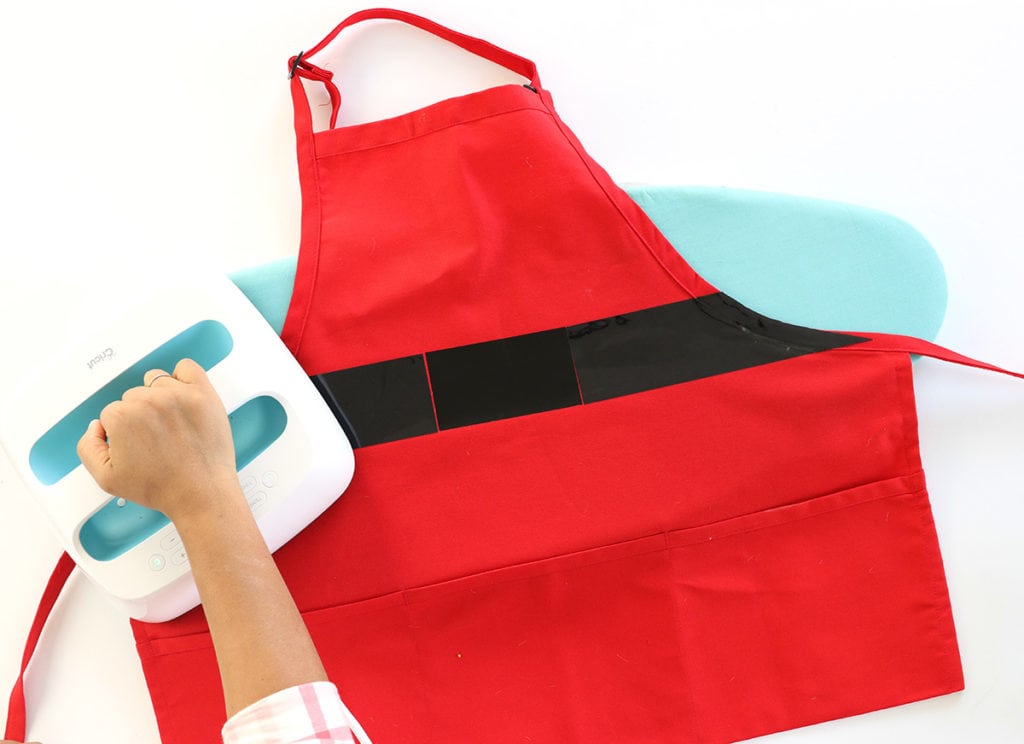 STEP ONE: 
Place black iron-on material on the apron and use an iron or the Cricut EasyPress to apply the vinyl. Remember to peel off the backing of the iron-on material once you've ironed it into place. I used three pieces of vinyl and placed the seam in the middle. This way the gold buckle will cover the seam.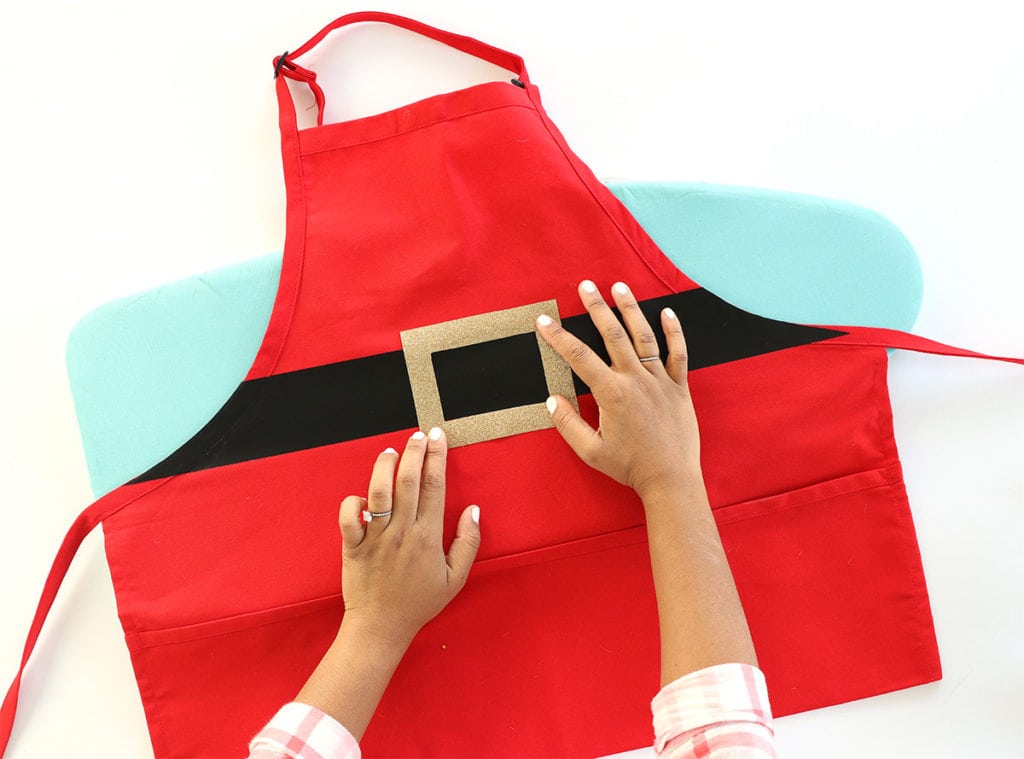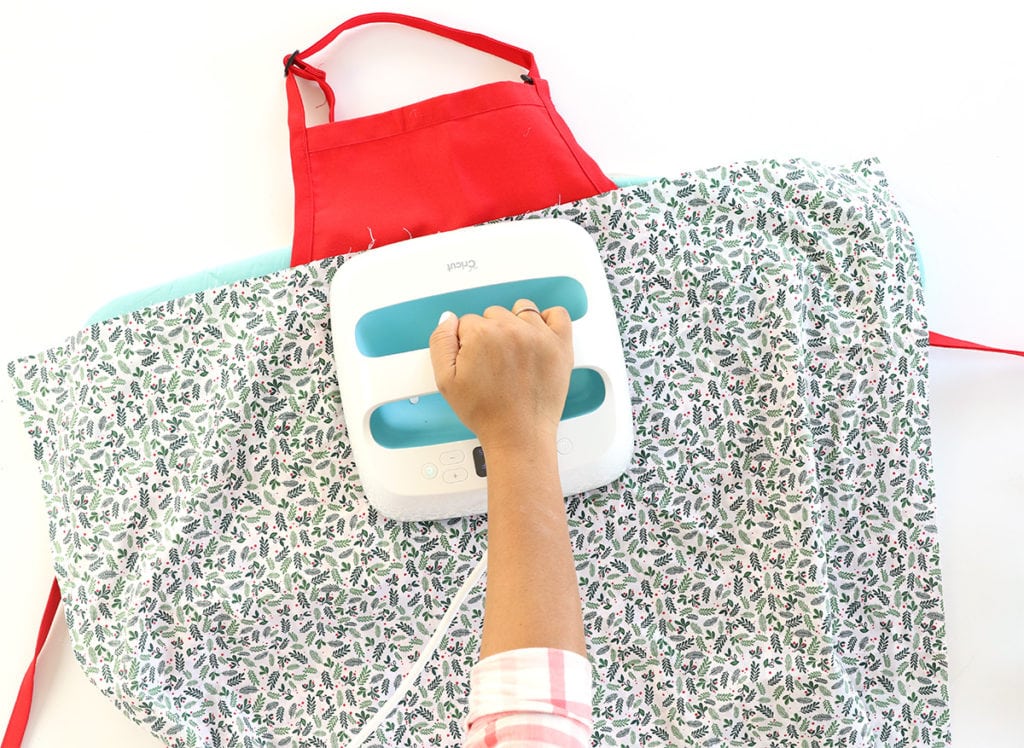 STEP TWO
Add the gold buckle.  BE SURE to place a piece of fabric over the gold buckle when applying heat. Since you are layering the gold buckle on top of the black iron-on, you'll need to protect the black iron-on from coming into direct contact with the iron/EasyPress.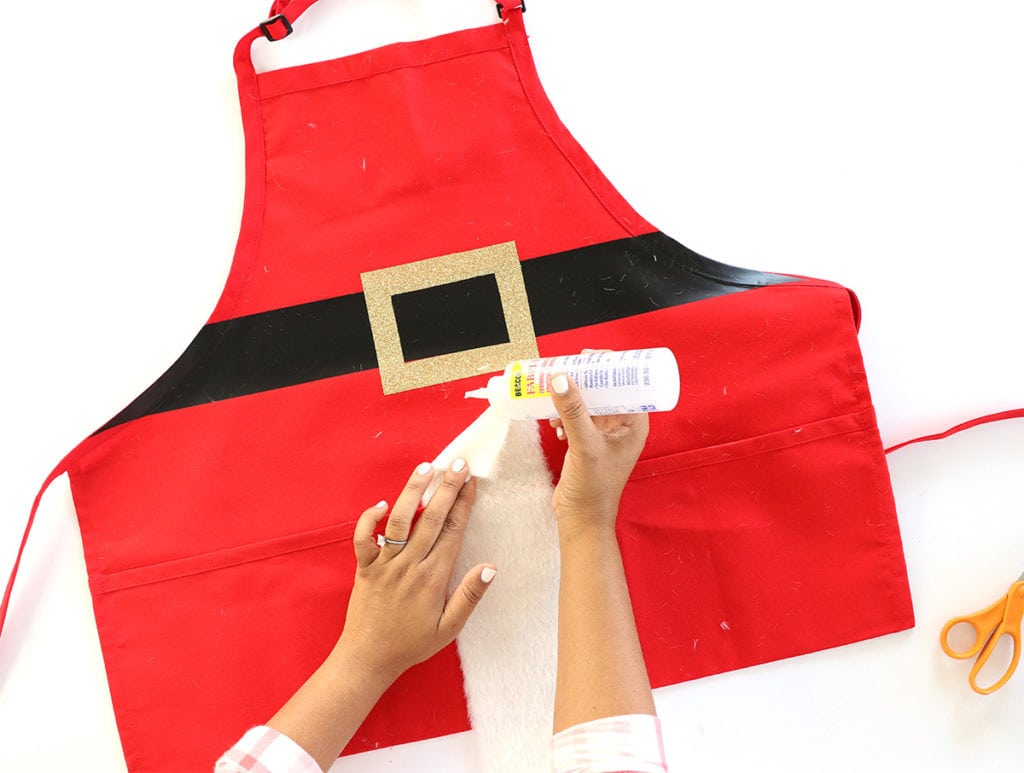 STEP THREE: 
Use fabric glue to add fur trim to the apron.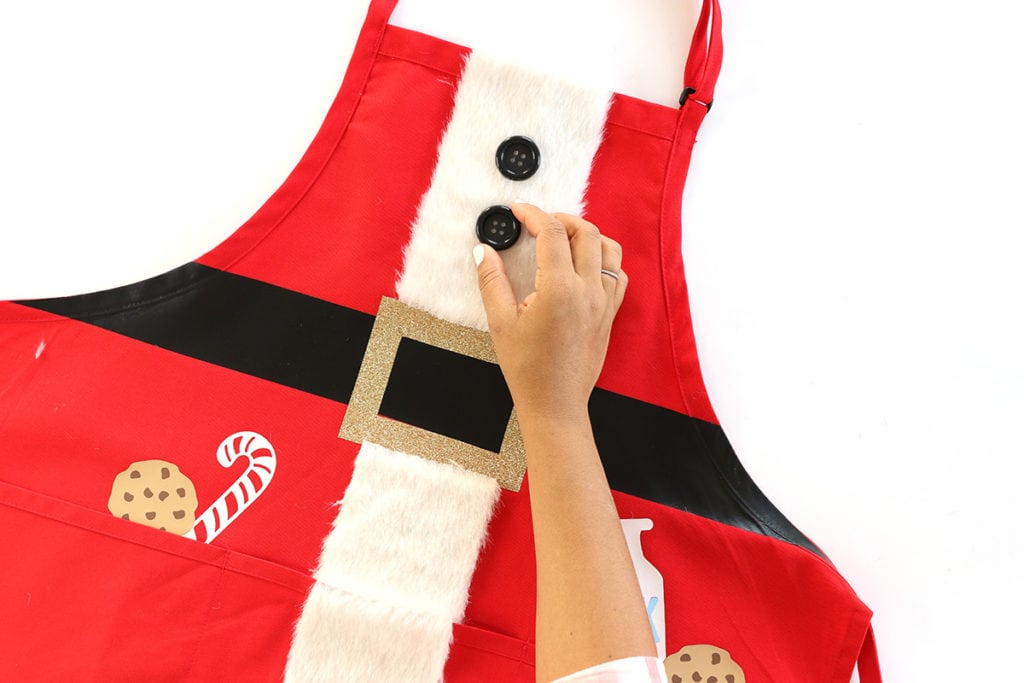 STEP FOUR
Add buttons to the fur trim. You can sew these into place or use a hot glue gun.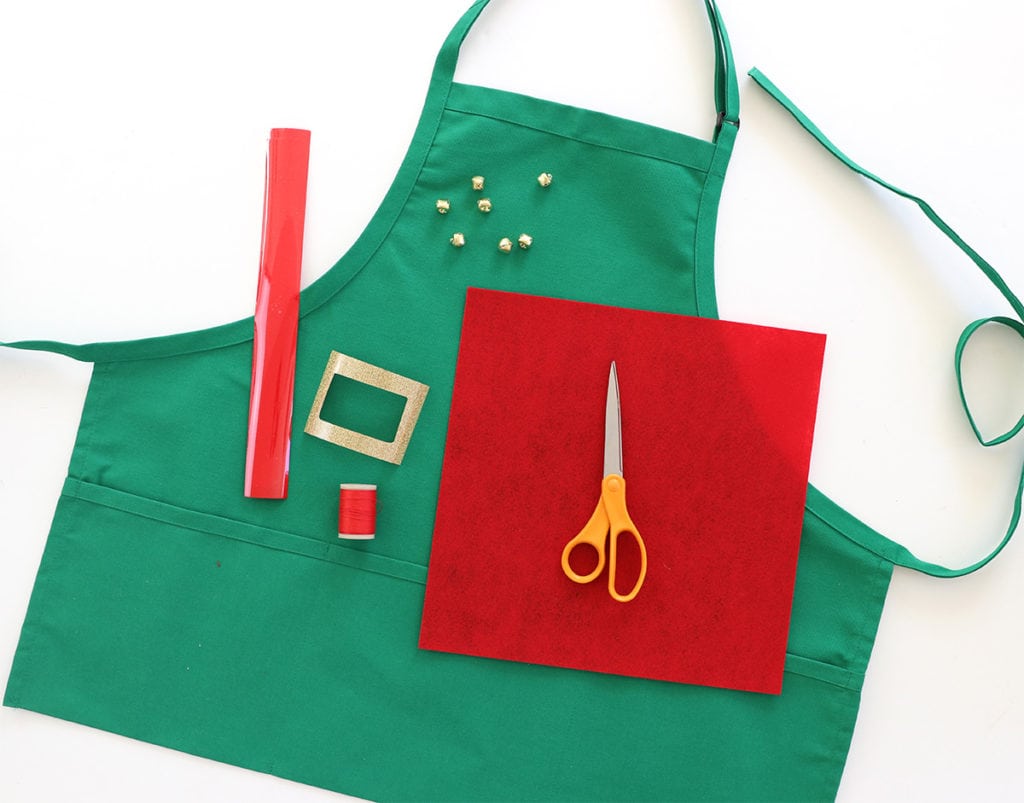 YOU'LL NEED: 
green apron with pockets // red felt // gold iron-on buckle // wide strips of red iron-on // thread and needle // jingle bells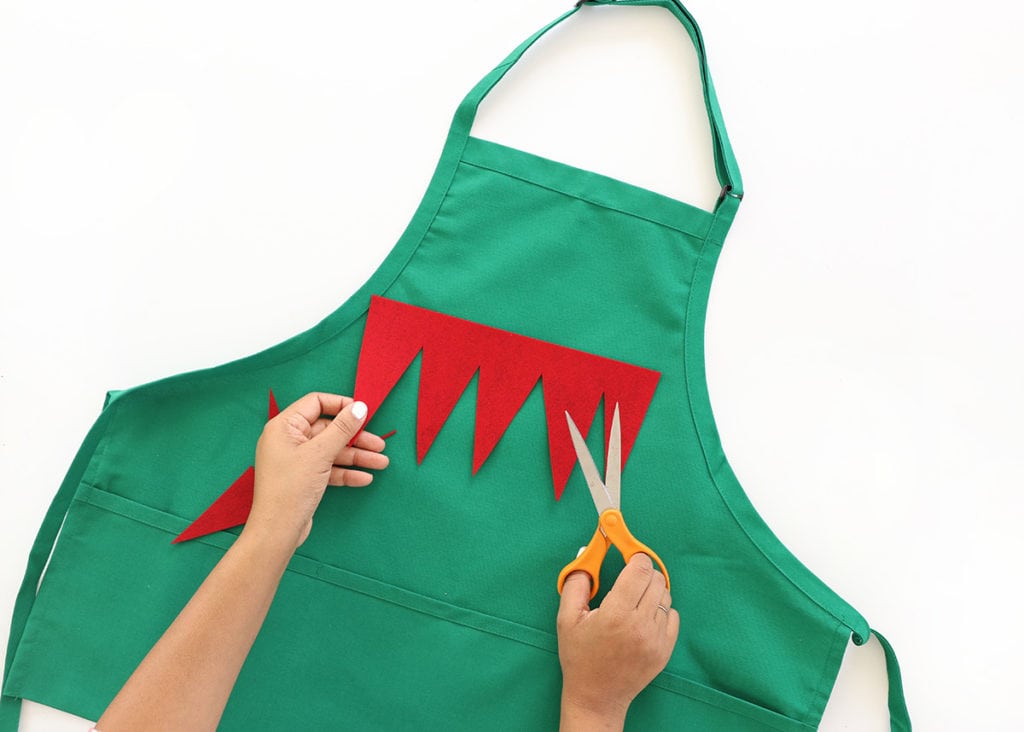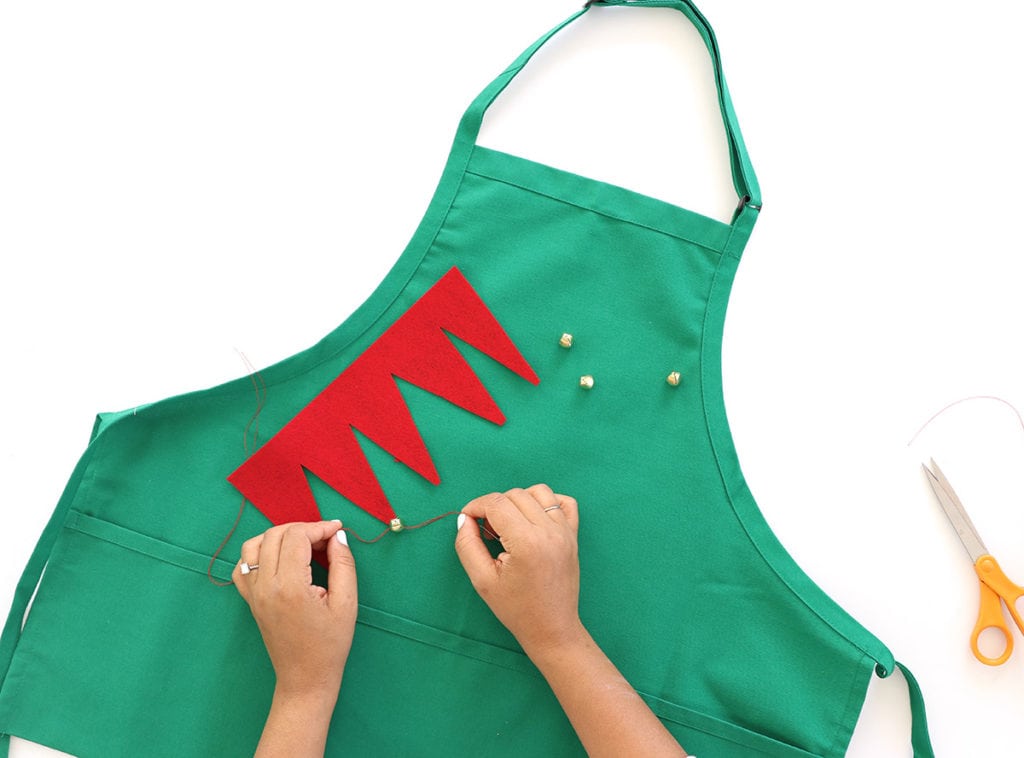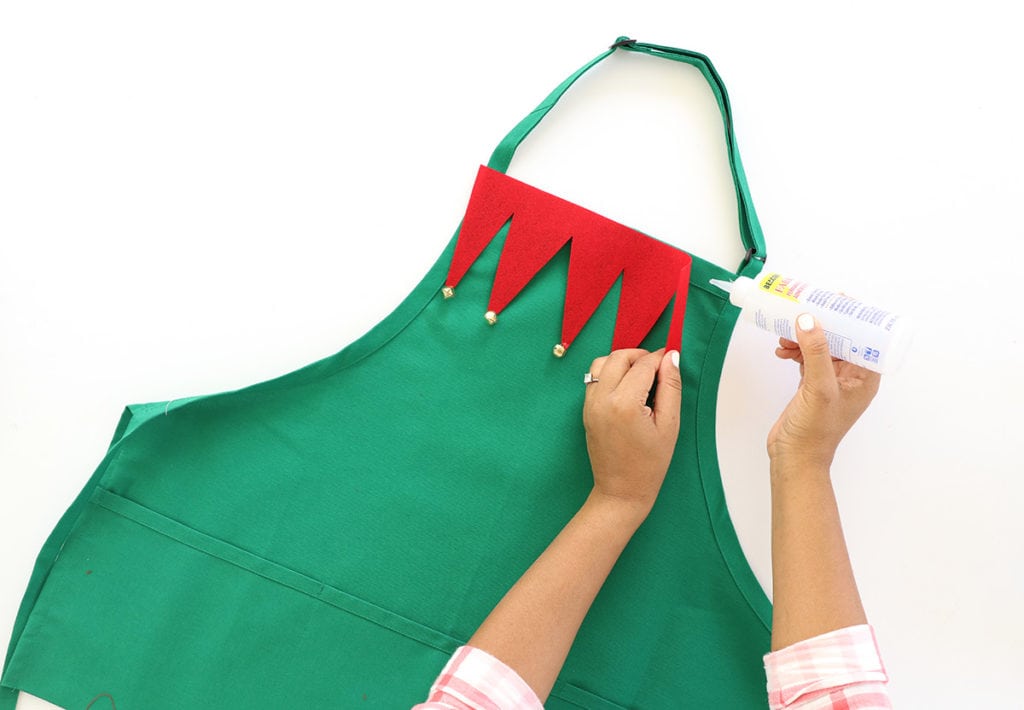 STEP ONE:
Cut the red felt to create an elf collar. Next, attach the bells to each point of the collar using red thread.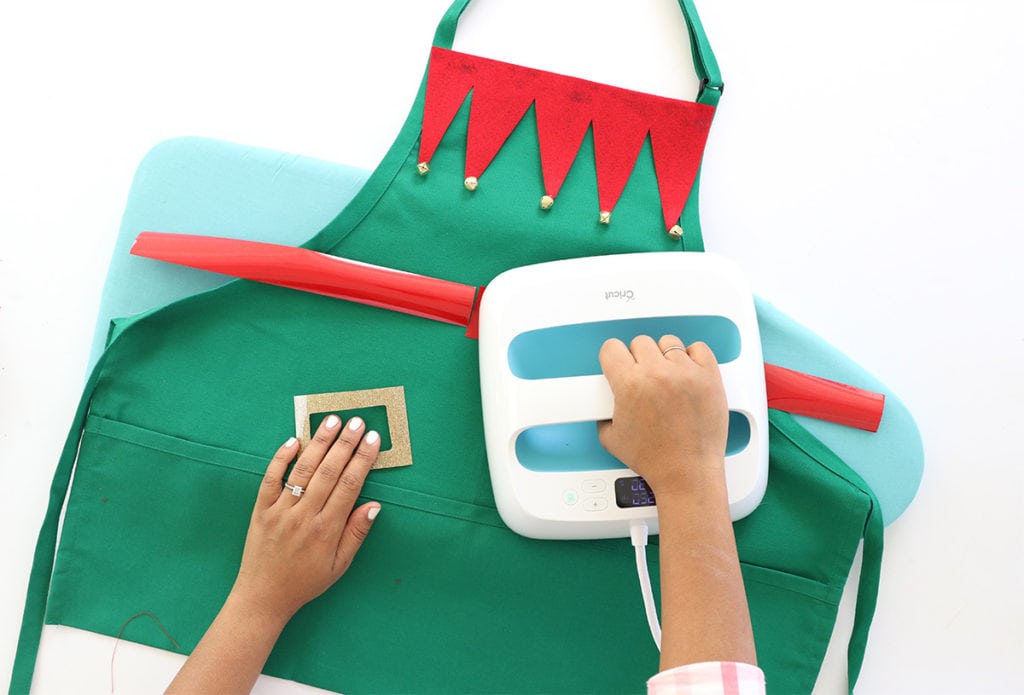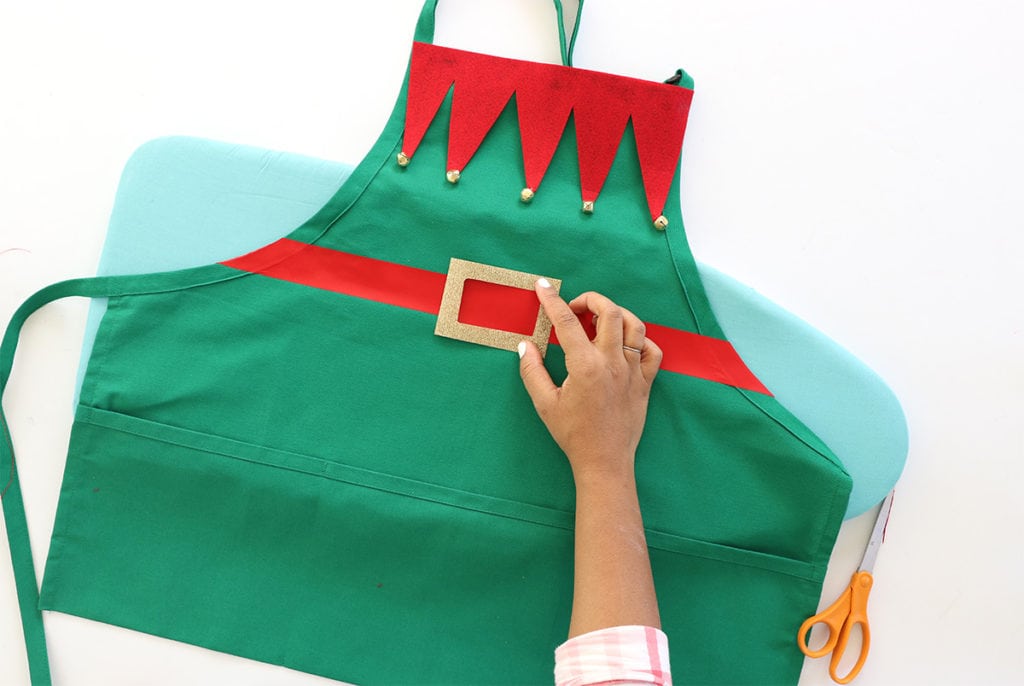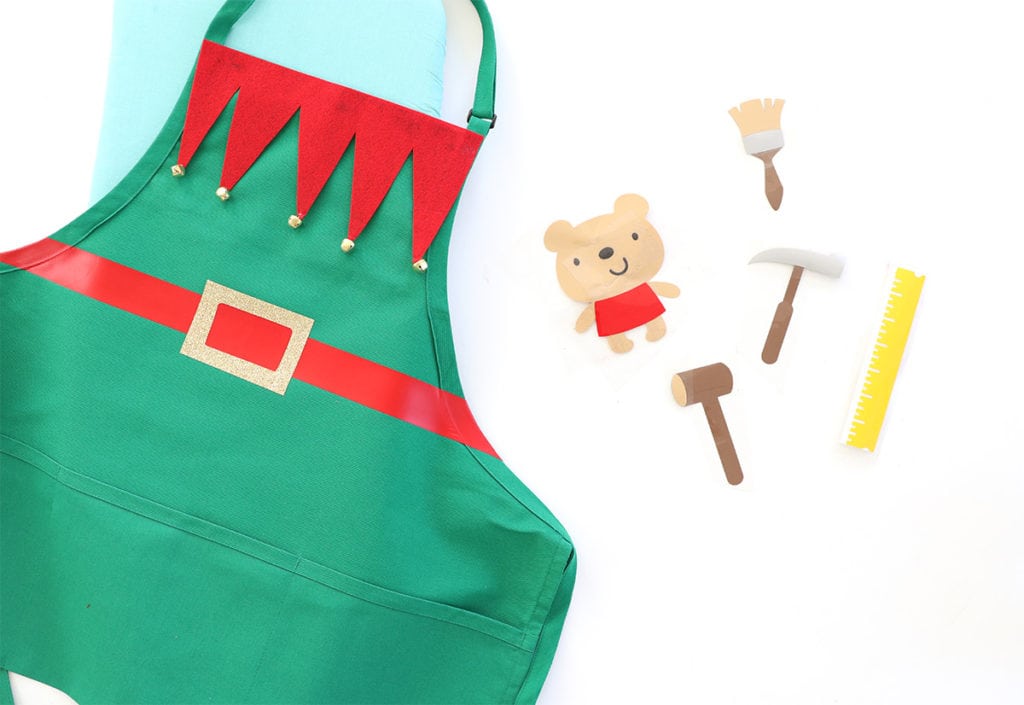 STEP TWO:
Apply the belt and buckle using your iron or Cricut EasyPress. Be sure to protect the iron-on material from direct contact with the EasyPress! OPTIONAL: Just like we did with the Santa apron, you can add fun iron-on accents to each of the pockets!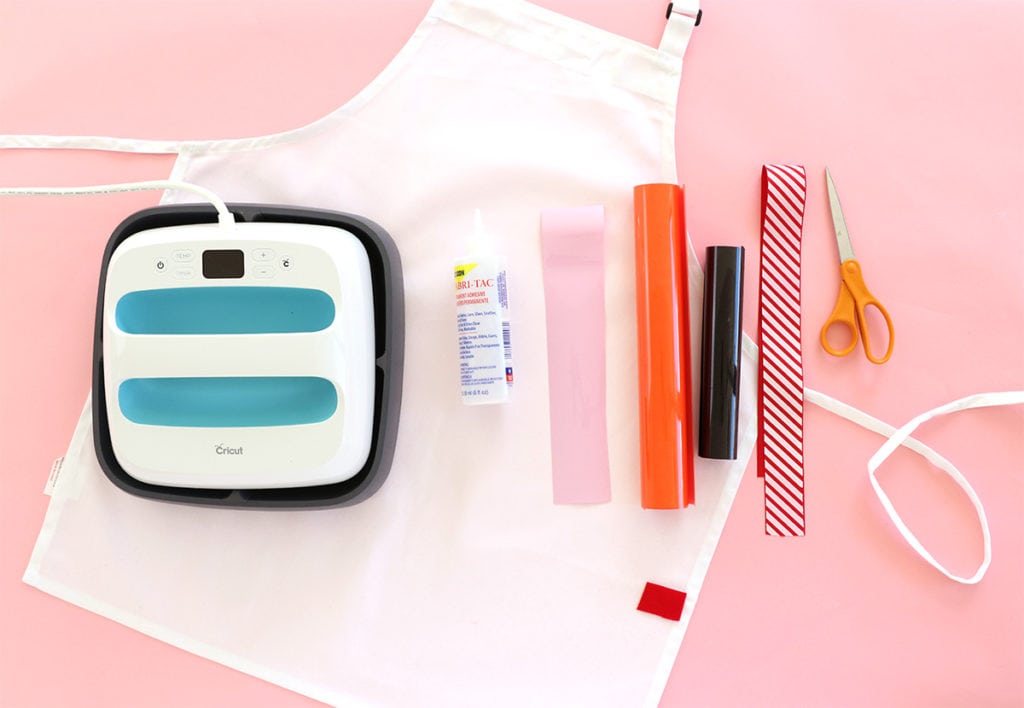 YOU'LL NEED: 
white apron // fabric glue // orange iron-on // pink iron-on // black iron-on // red ribbon // small piece of red felt // scissors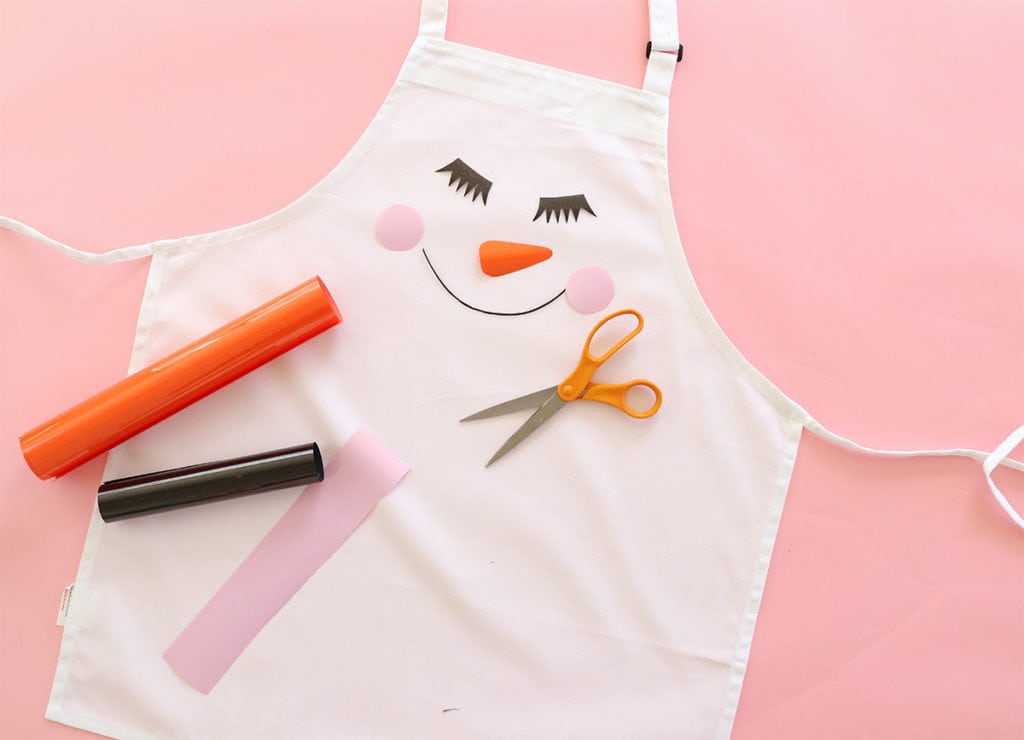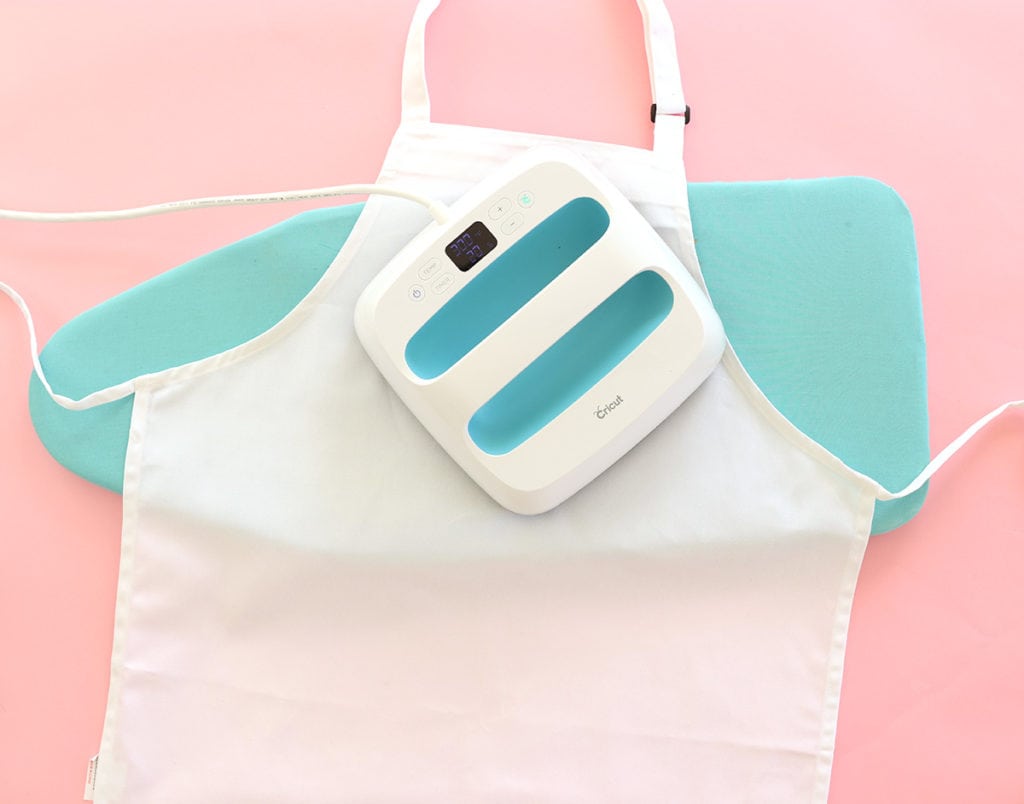 STEP ONE
Use scissors to cut out the face of the snowman, then use the Cricut EasyPress or an iron to adhere them to the apron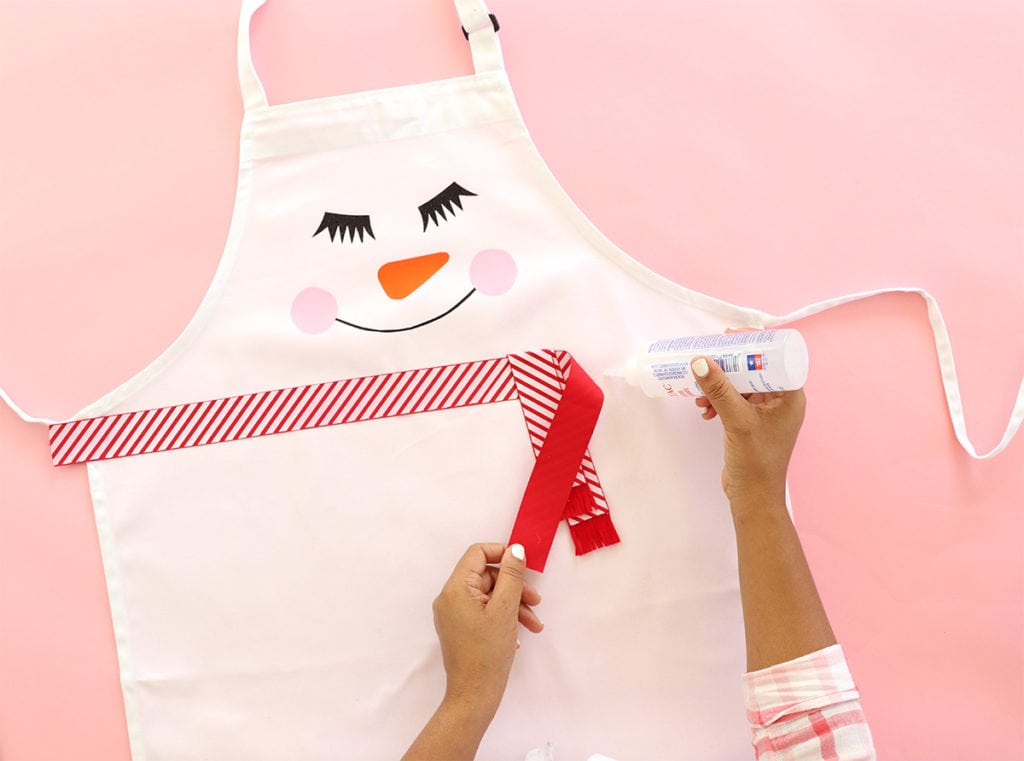 STEP TWO
Use fabric glue to apply a ribbon scarf. I used the felt to add fringe to the ends of the ribbon.