Happy, happy New Year! It is officially the season of getting organized, decluttering and deciding to go vegan…until we come to our senses and realize that our previous life of chaos, gluttony and cheeseburgers was pretty damned good.
I'm the last person to give you a lecture on resolutions or goal setting…truthfully, I like to use the New Year as a time to reflect on what worked well – and keep trucking on. I'm not one to make a big shift or huge life changes. If changes need to be made – who says I can't do it in the middle of March, instead of waiting for the turn of the year. One of the habits I'll bring into the New Year is my love of calendars. They are functional and also…if you're a crafty girl like me…they are really fun to decorate!
This project is born from my love of calendars and my love of the Canon PIXMA TS8020. This smart little printer can do so much, including print out your own calendar! You can create weekly and monthly calendars without even being connected to your computer or mobile device! For the last couple of years, I've made it a habit to print out calendars with my PIXMA, and use them on a bulletin board for all to see. It's a great way to keep track of shared events and since each calendar is a blank slate you can have a lot of fun customizing each one.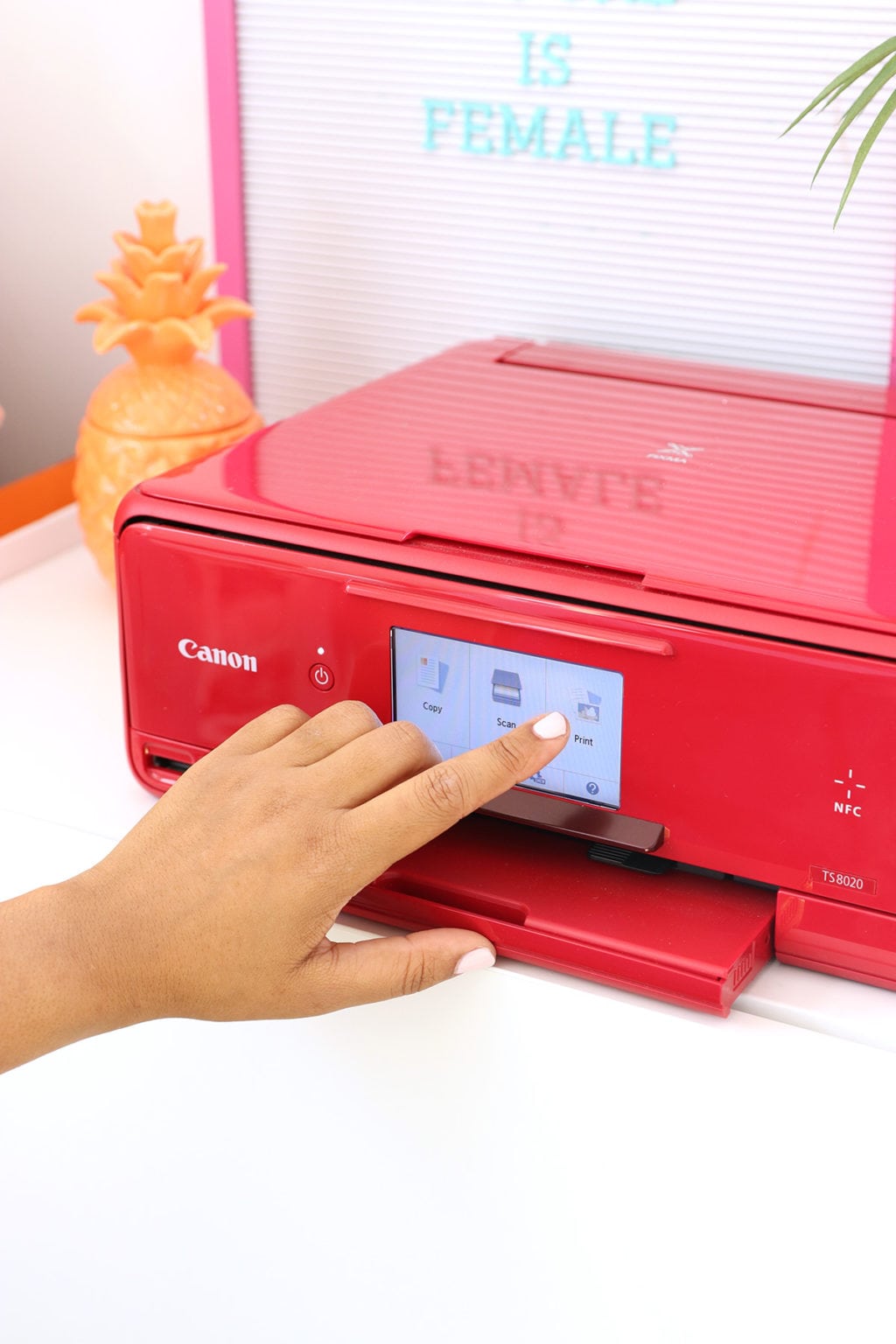 STEP ONE
To print out your calendars, select "PRINT" from the PIXMA Home screen. Simply tap your finger on the icon!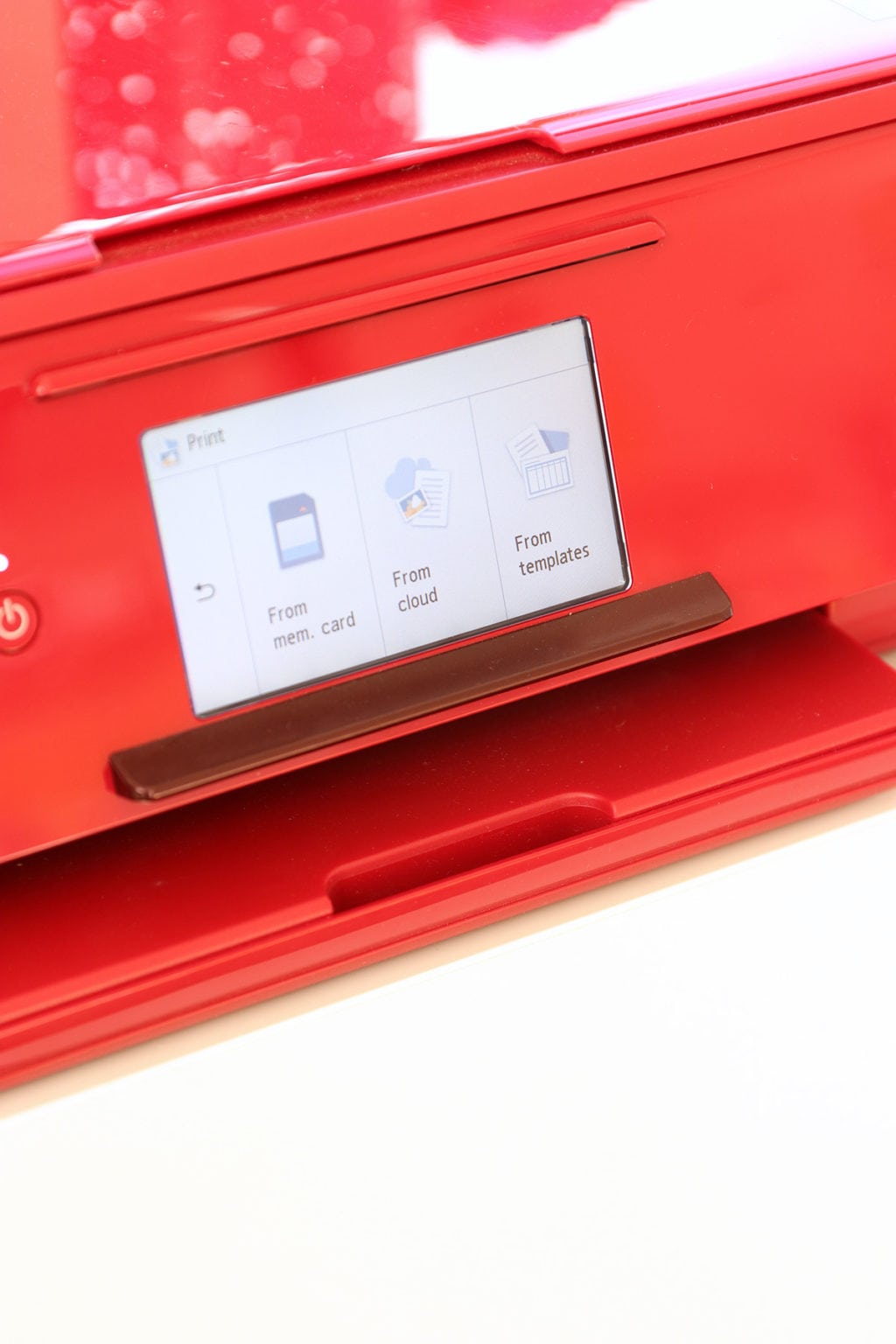 STEP TWO
On the next screen you'll want to tap the "From Templates" icon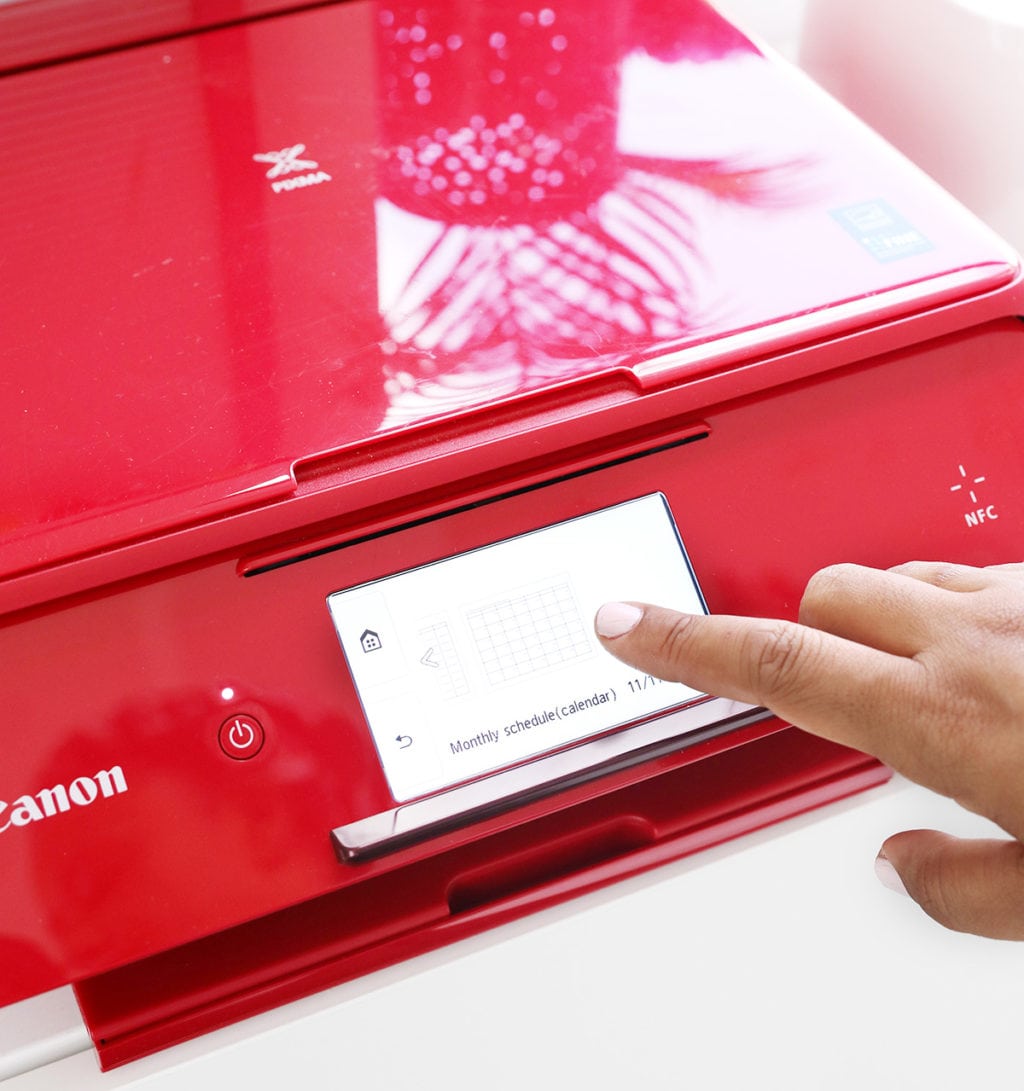 STEP THREE
This will take you to a third screen where you can scroll through several template options including "Binder Paper," "Graph Paper" and "Sheet Music" paper. To scroll through the options, simply tap the arrow images on the left and right of the screen. For this project, you'll want to scroll over to the Monthly Schedule and Weekly Schedule templates. Last, tap the template you want and tap "Print." That's it!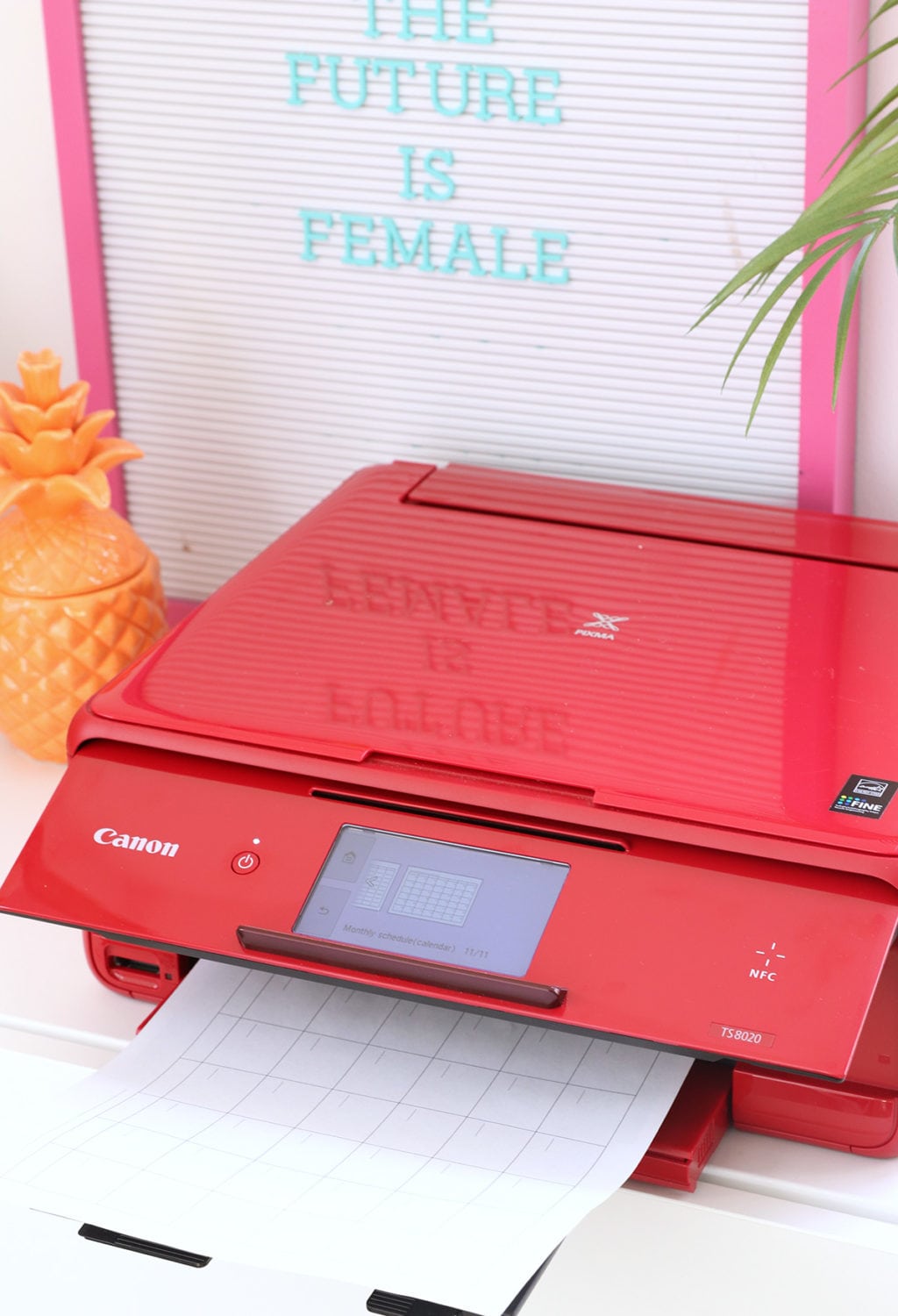 Now that you've printed your templates, it's time to customize to your needs. Here are a few ideas for how you can use these templates in your own day-to-day life:
Punch holes and add to your existing planner or notebook
Use as a homework sheet for the kids
Create a perpetual birthday calendar my marking friends' birthdays or anniversaries.
Use stickers and stamps to create your own weekly to do list or monthly tasks.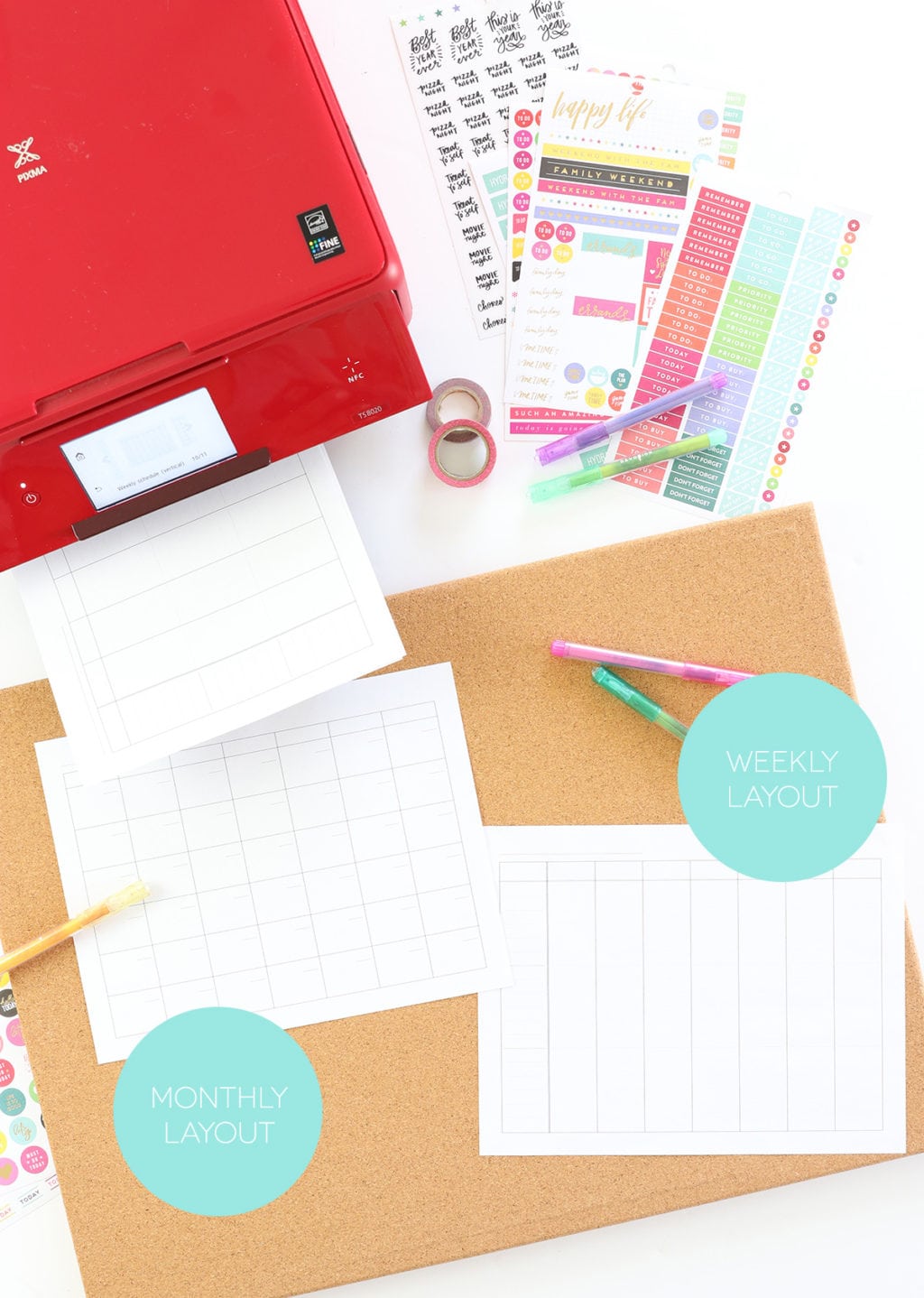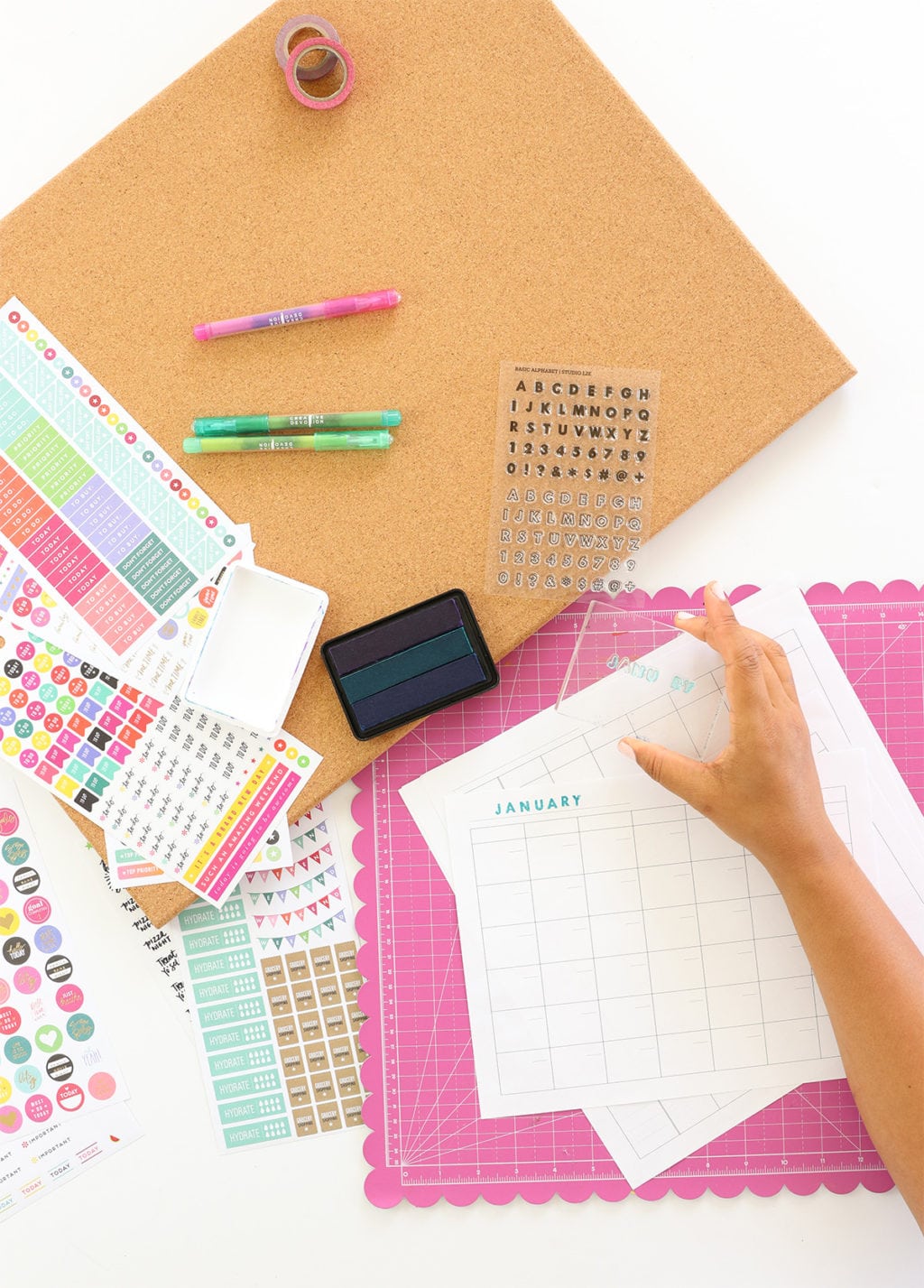 For my calendar, I went into full "crafty" mode by using stamps and stickers to customize for my needs. It's sort of therapeutic to sit down each week and create a pretty calendar that will hang in the home or office.
BE SURE TO GRAB THESE FREE PRINTABLE PLANNER STICKERS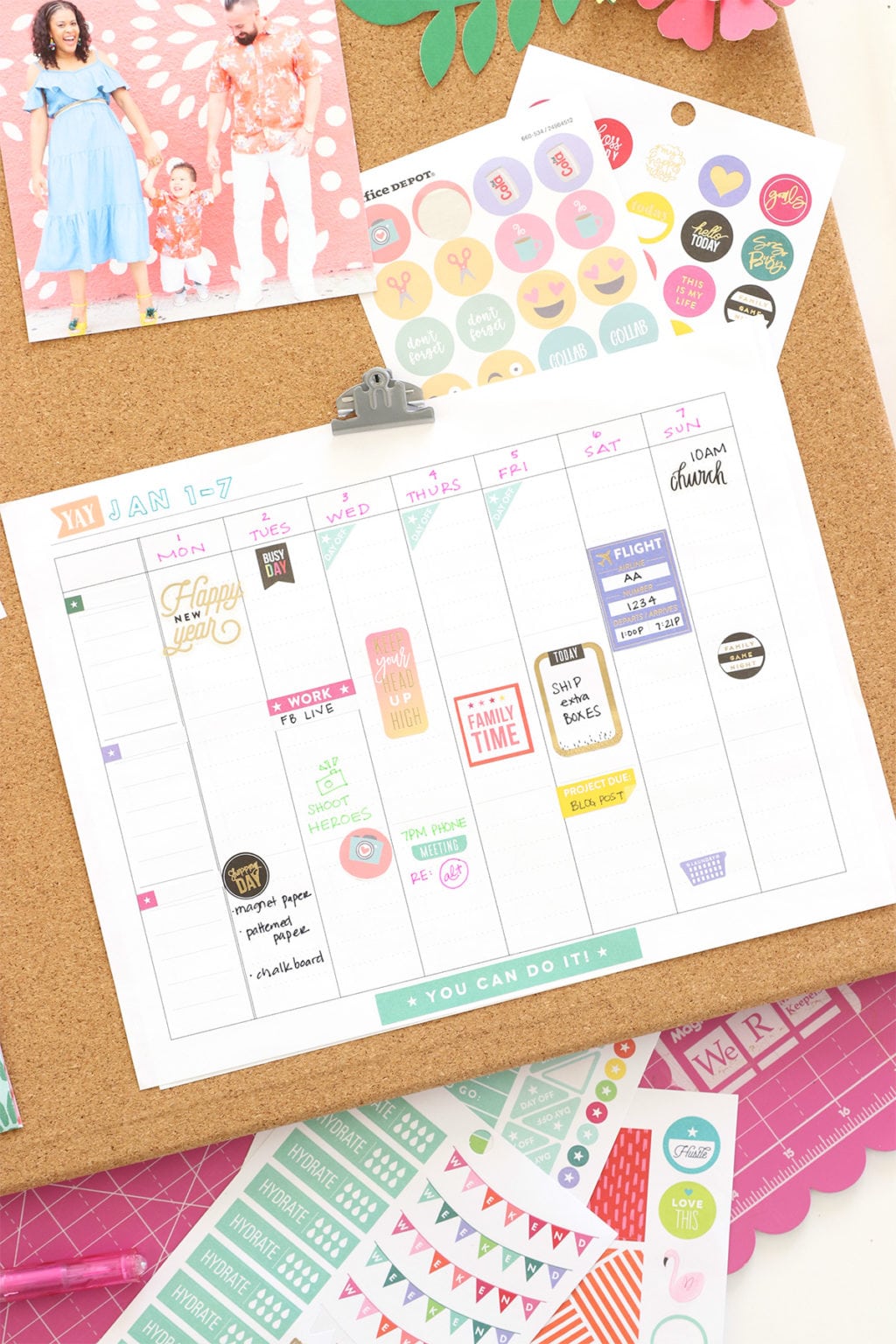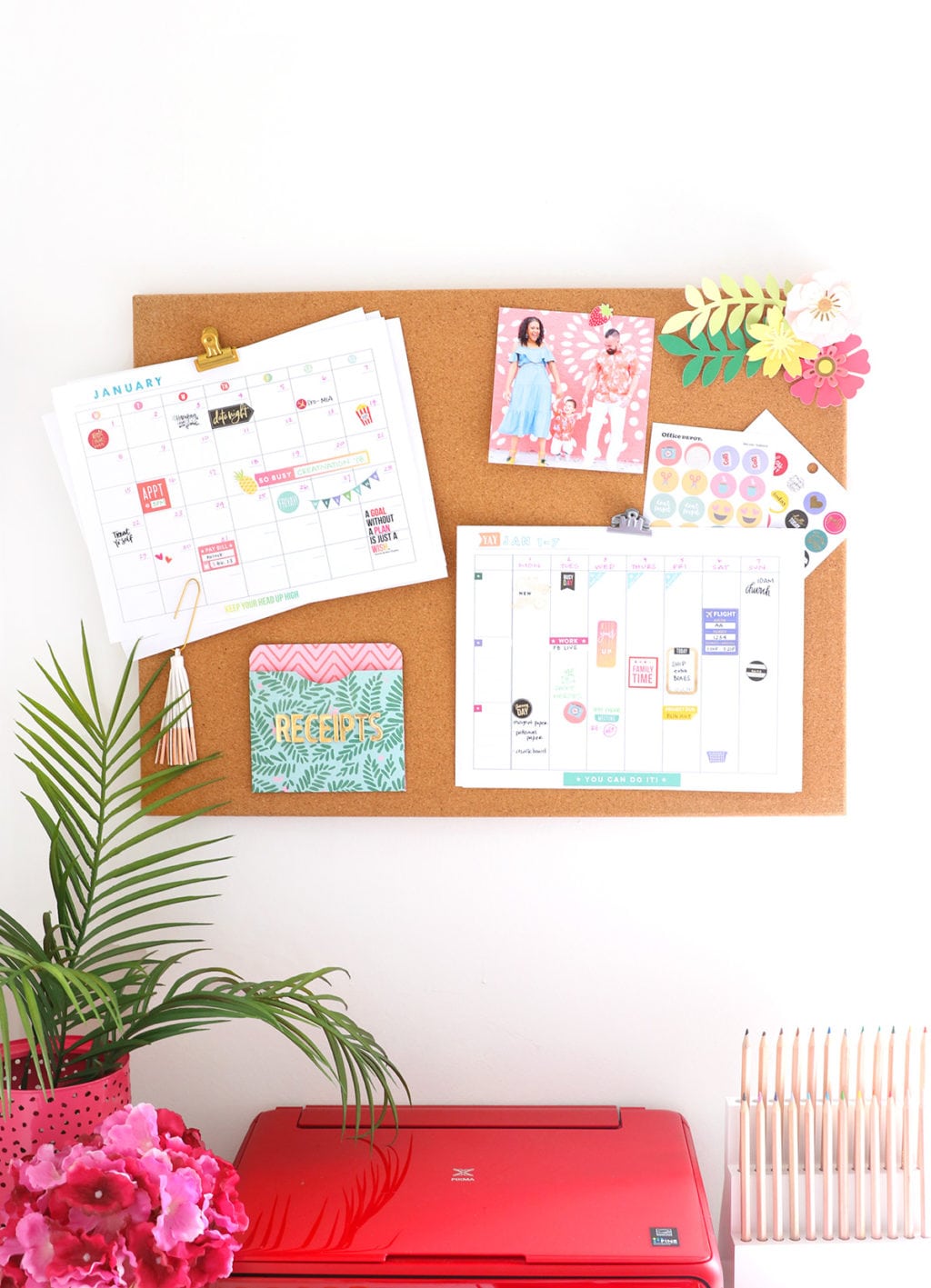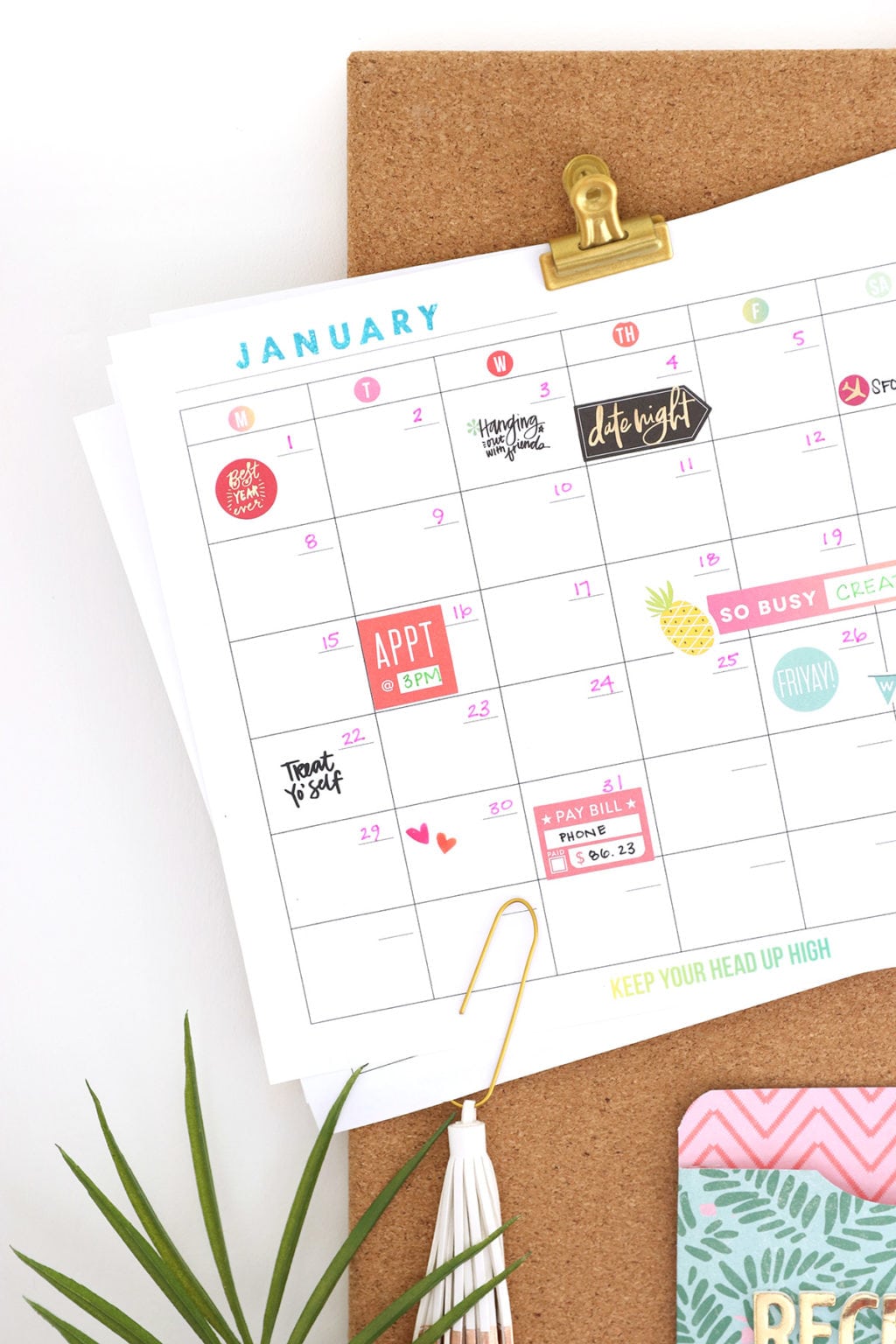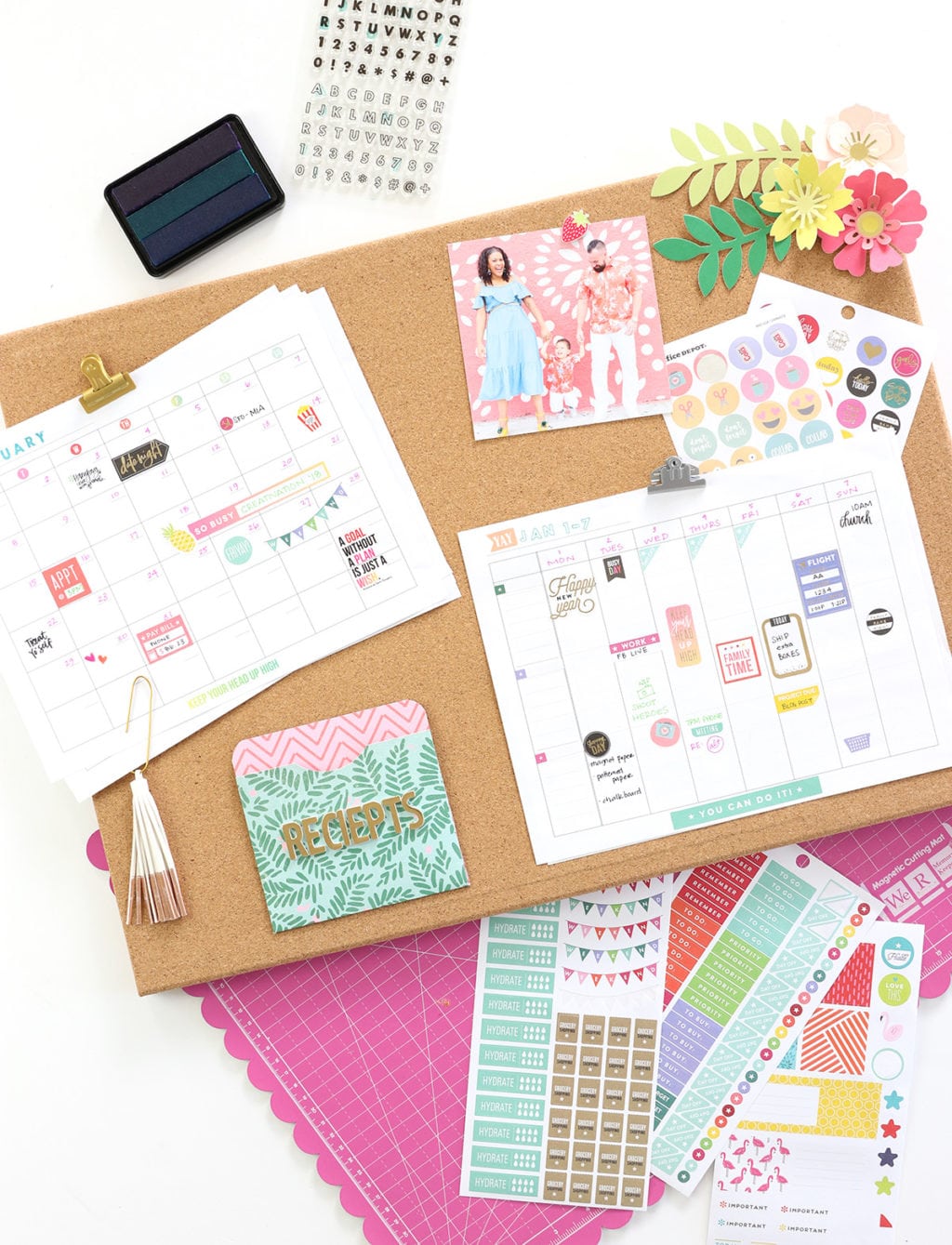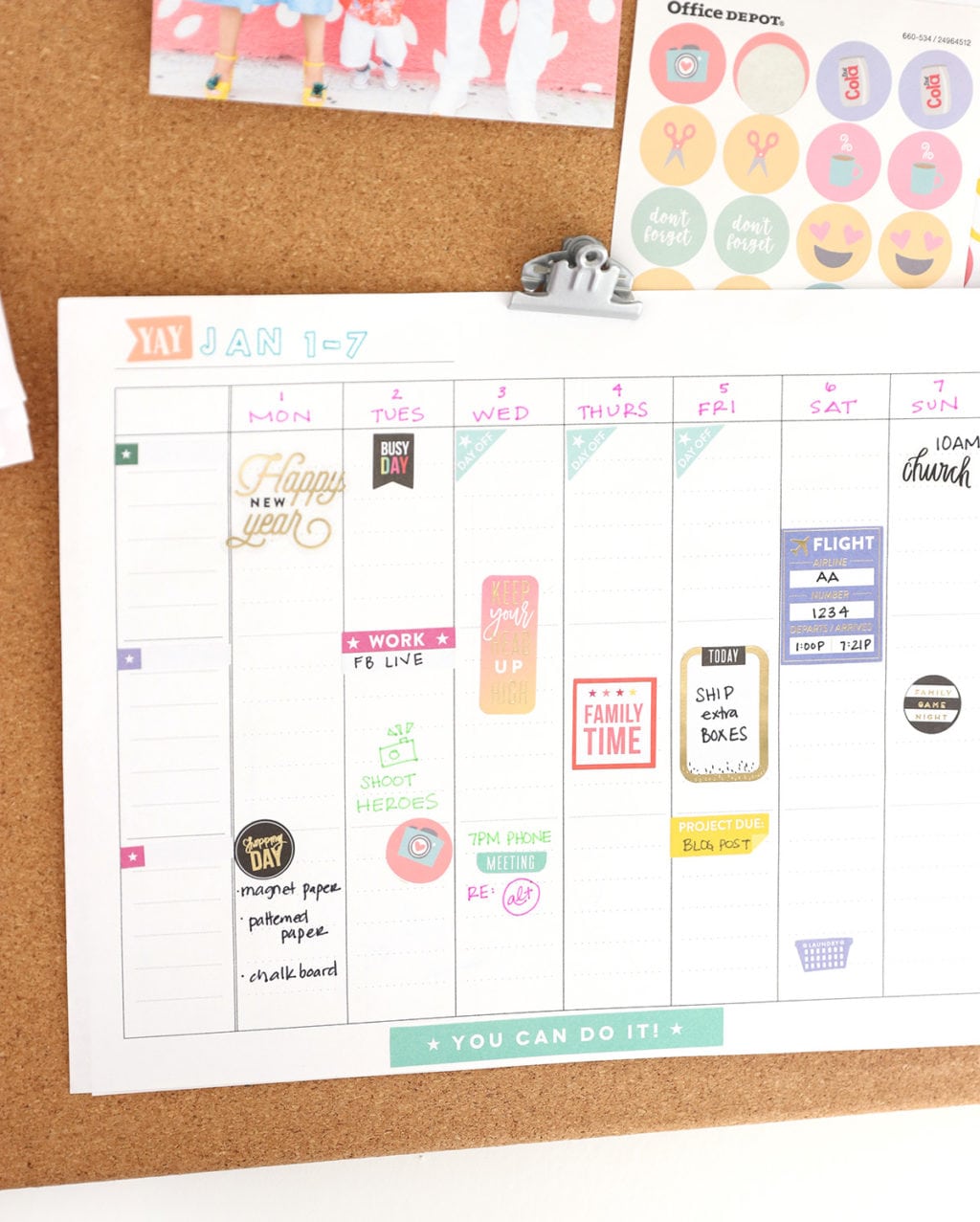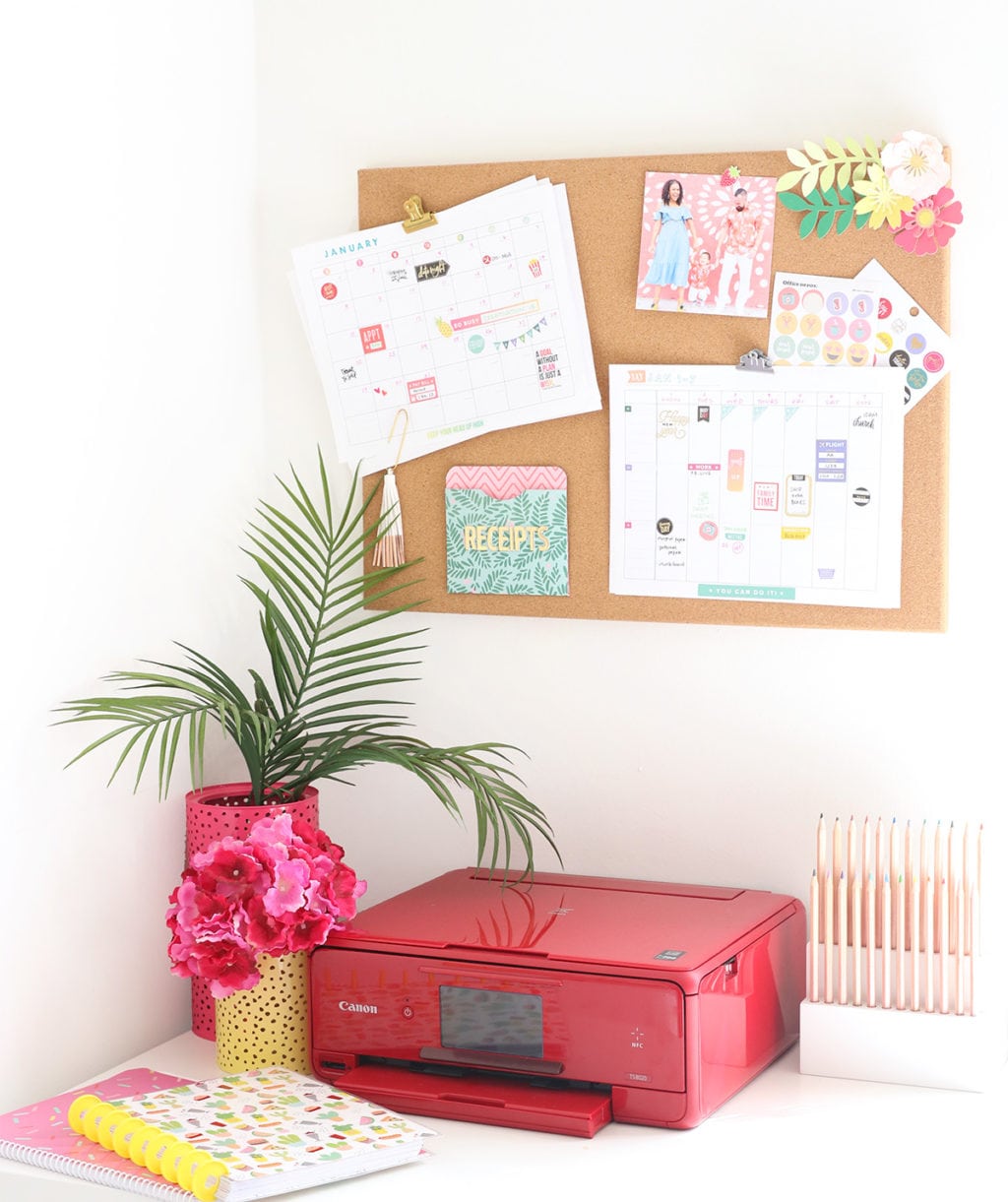 This project was completed in partnership with Canon. All projects, photos and opinions are mine, mine, mine! Thanks for supporting the collaborations that keep the lights on in this joint!