The following project is either going to make you love me more…or make you think I'm a complete idiot.
Full disclosure. I'm 37 years old. I'm old enough to know a thing or two about a thing or two. I've had plenty of life experiences that have taught me lots of lessons. There is one lesson I missed, though. The lesson where you find out narwhals are NOT mythical creatures. They actually exist. Mind blown. I lived 37 years of my life, thinking these horned-dolphin-whale-things, were right up there with centaurs and
Pegasus
.
I am a
grown woman who thought narwhals were fake
.
I'm slight embarrassed and slightly impressed with myself. I hopefully you feel slightly impressed as well. If not, this is your chance to turn back… I won't blame you. It was nice knowing you. We had a good run.
If you're still invested in our crafty relationship, I totally plan to make it worth your while. Heck, there may be some of
you 
who thought the same thing! To celebrate our shared ignorance about what does and does not constitute a mythical animal, I've got an adorable wall art trio that will bring a smile to your face! Shout out to the talented
Black Lamb Studio
for bringing this project to life with
her
amazing illustrations!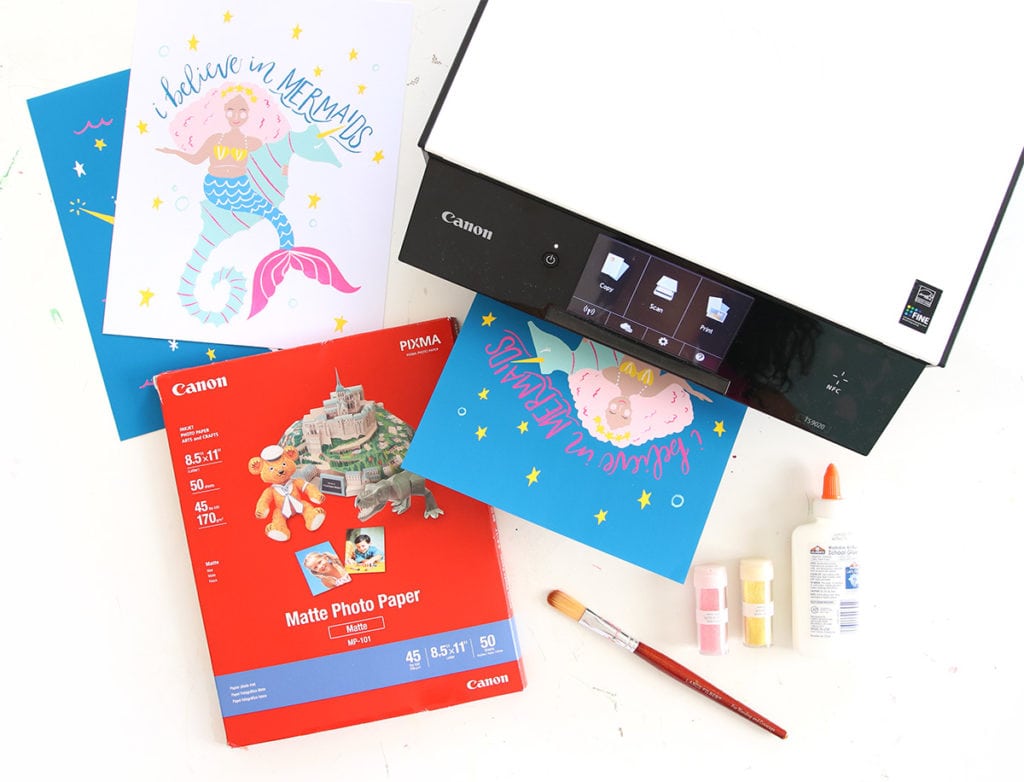 You'll need: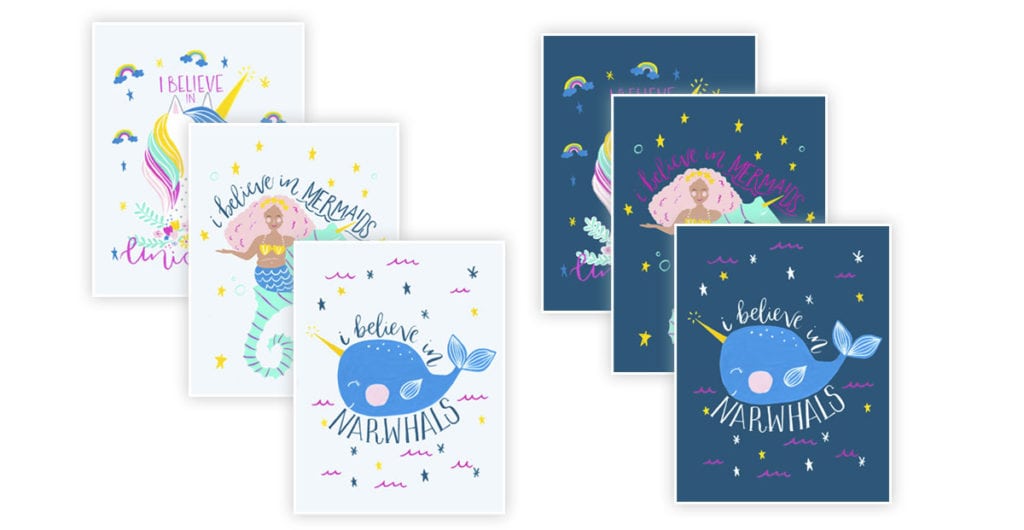 PRO TIP: Matte Photo Paper is the best for getting the most of your colorful photos and images. You'll love the smooth, crisp look you get each time.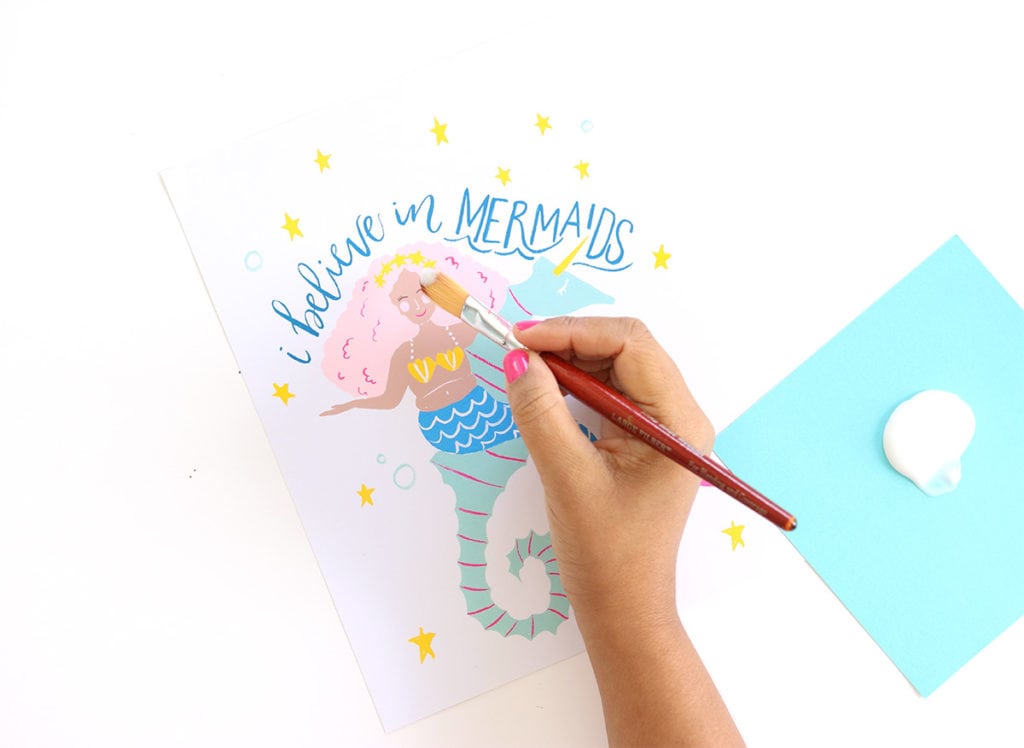 STEP ONE:
Print out two copies of each images. On one of the images, brush glue onto different details of each image. For the mermaid, I added glue to the fluffy pink hair. For the unicorn and the narwhal, I added glue to the cute cheeks and golden horns. Your glue application does not have to be exact, since we'll be cutting out these pieces.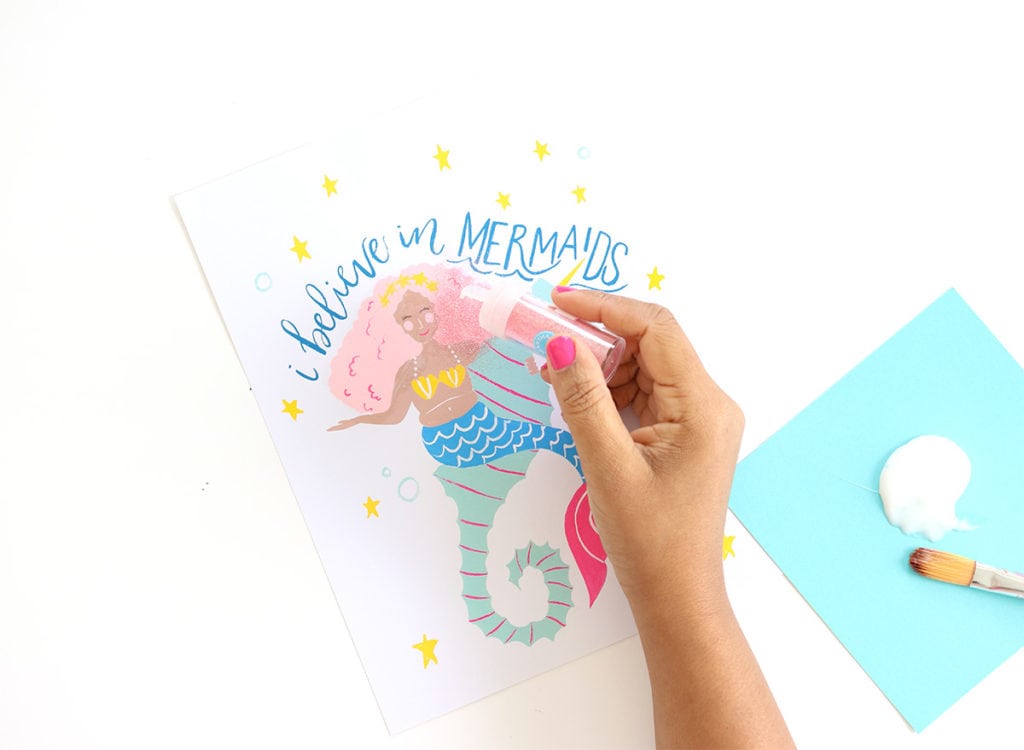 STEP TWO:
Sprinkle glitter onto the glue and allow it to dry.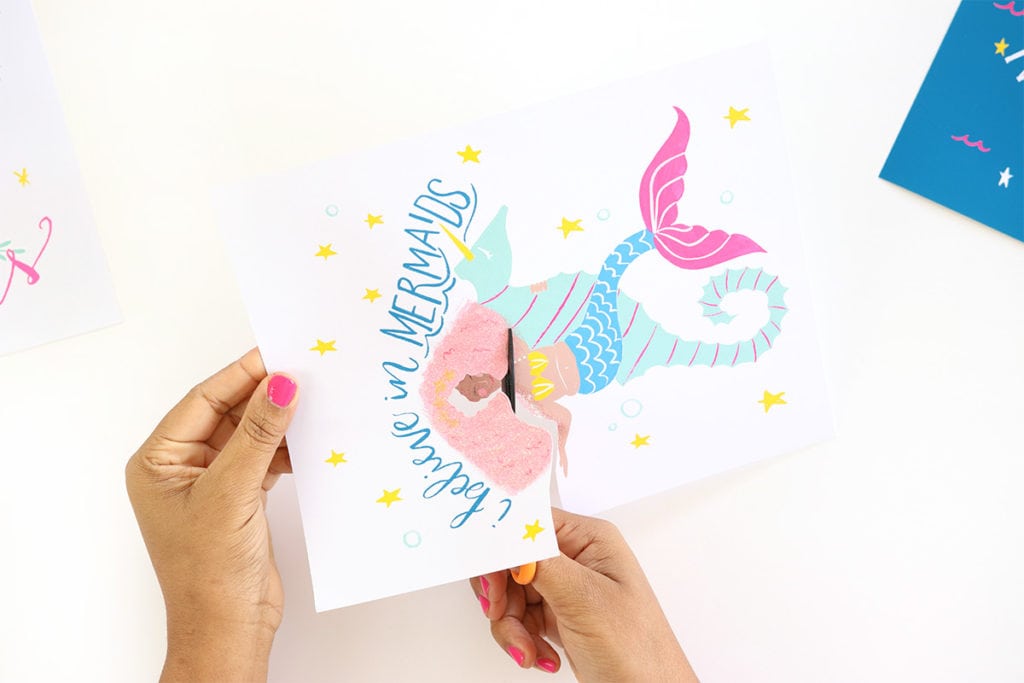 STEP THREE:
Use detail scissors to cut away the glittered details of each image.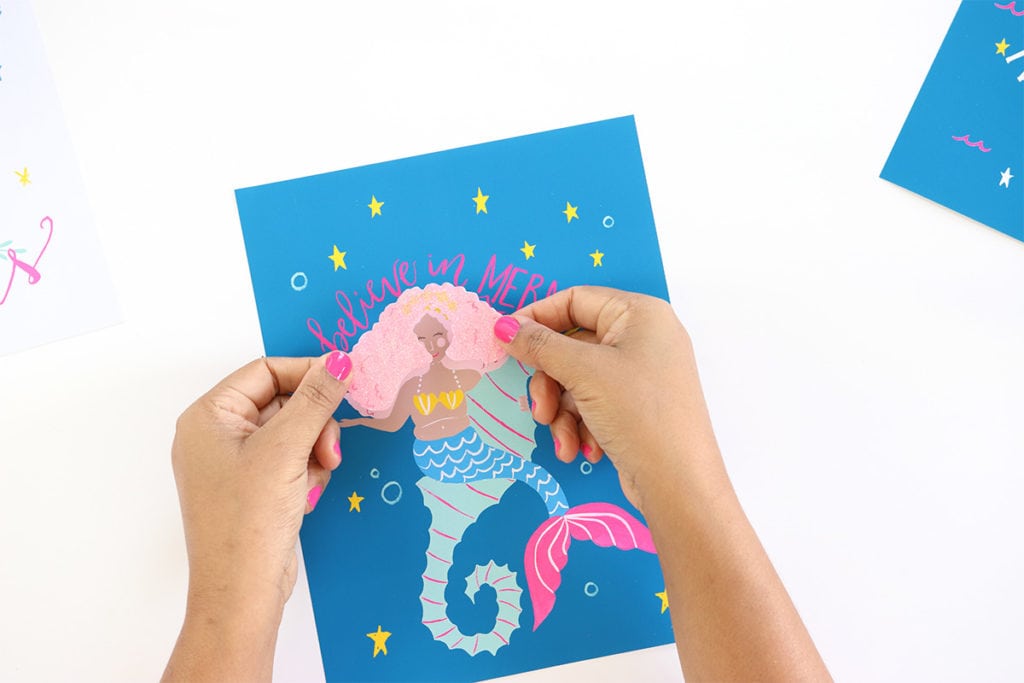 STEP FOUR:
On the second print-out, adhere the glittered details directly on top. Use dimensional foam adhesive to make your glitter details pop.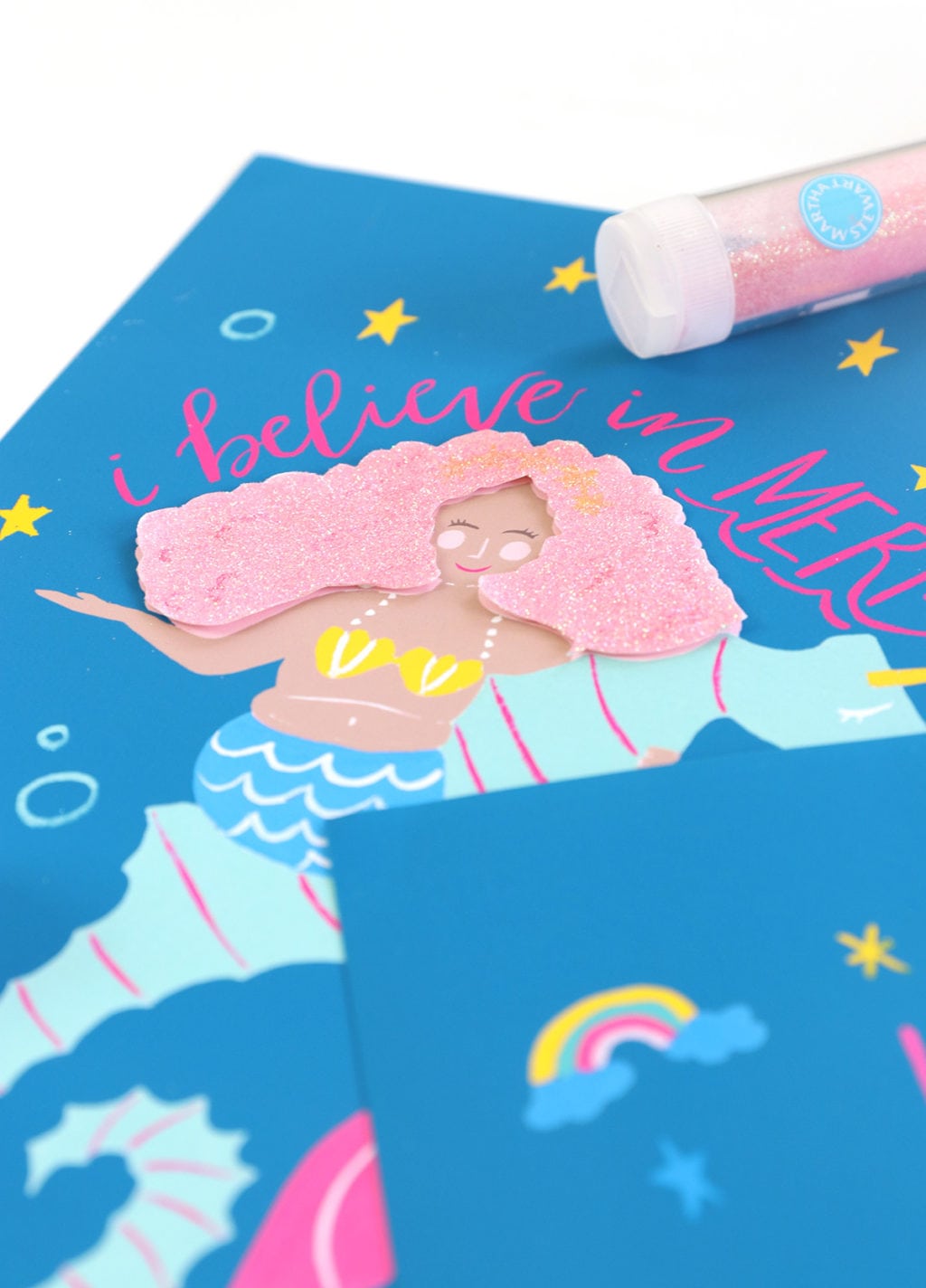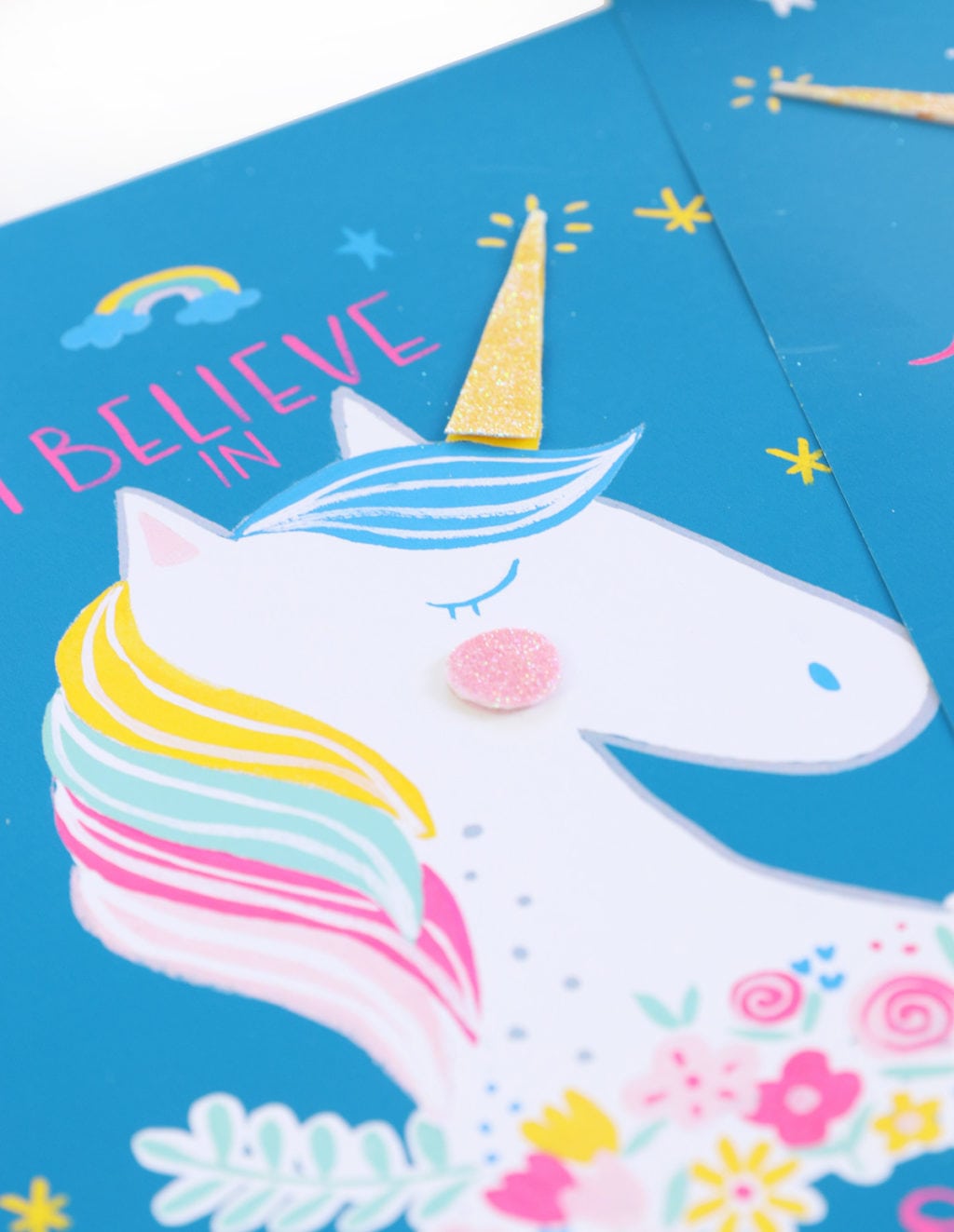 Once your images are done, they are ready for a trio of frames! You can even print one or two, if you want a colorful accent in your home!