It's official. The NBC Making It competition has shifted gears. Originally it was a friendly competition among eight makers. Now, it has turned into a pun-battle between Damask Love and the clever person who is running the Making It Instagram Page. Sure, this pun-battle is completely fabricated in my own mind, but as far as I'm concerned,  I'm in it to win it.
For those of you who have no clue what I'm talking about , here's the bullet point synopsis to get you up to speed.
NBC has a new show called Making It.

It's a show about crafting.

Nick Offerman and Amy Poehler are the hosts.

I'm also on the show (you like how I casually threw that in?)

The marketing for the show has been heavy on the puns…think "No Way Crochet" or "Here's Lookin' at Glue, Kid."

And because of that last bullet point, I can only assume that NBC is throwing down the craft-pun gauntlet, to which I say: Let's Glue This. I'm not a braid of you!
Assuming you're in this battle with me, I thought it would only be fair to create something that let's NBC know the Damask Lovelies can hold their own in a punny showdown. This exclusive collection of printable wall art will let 'em know how we roll.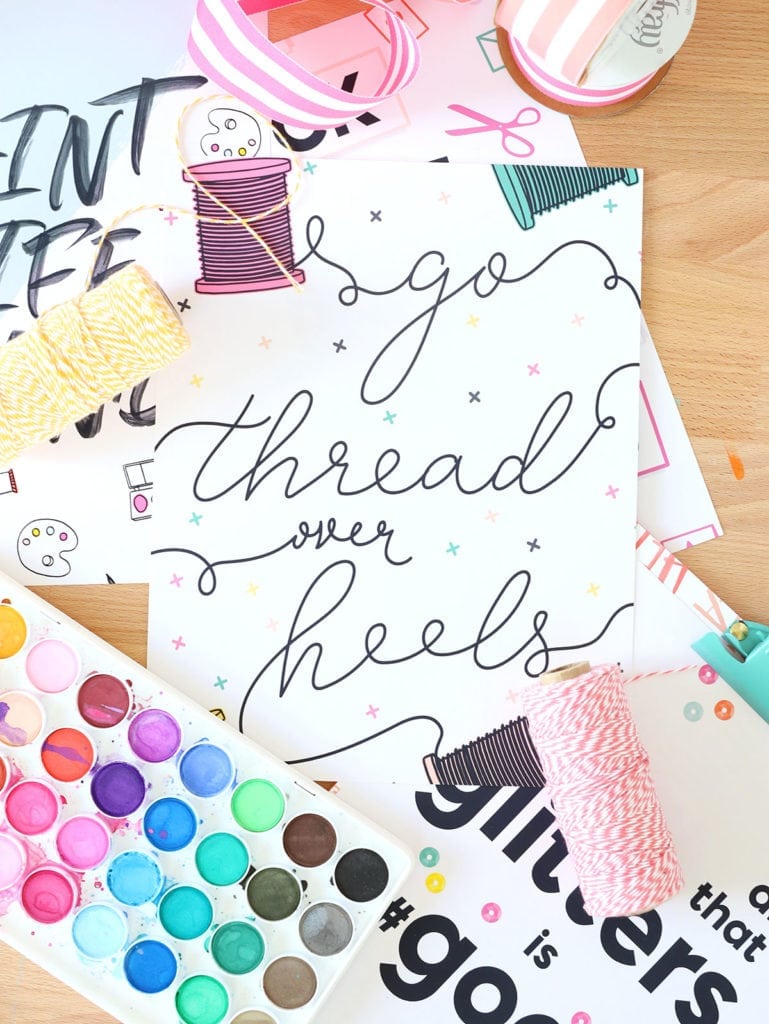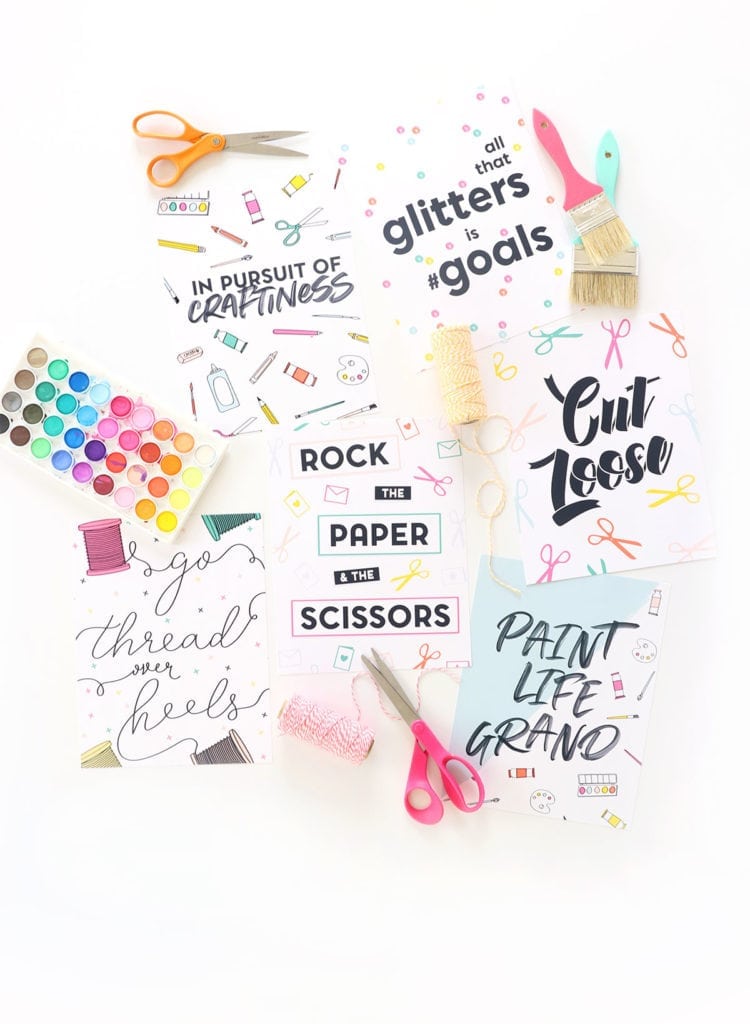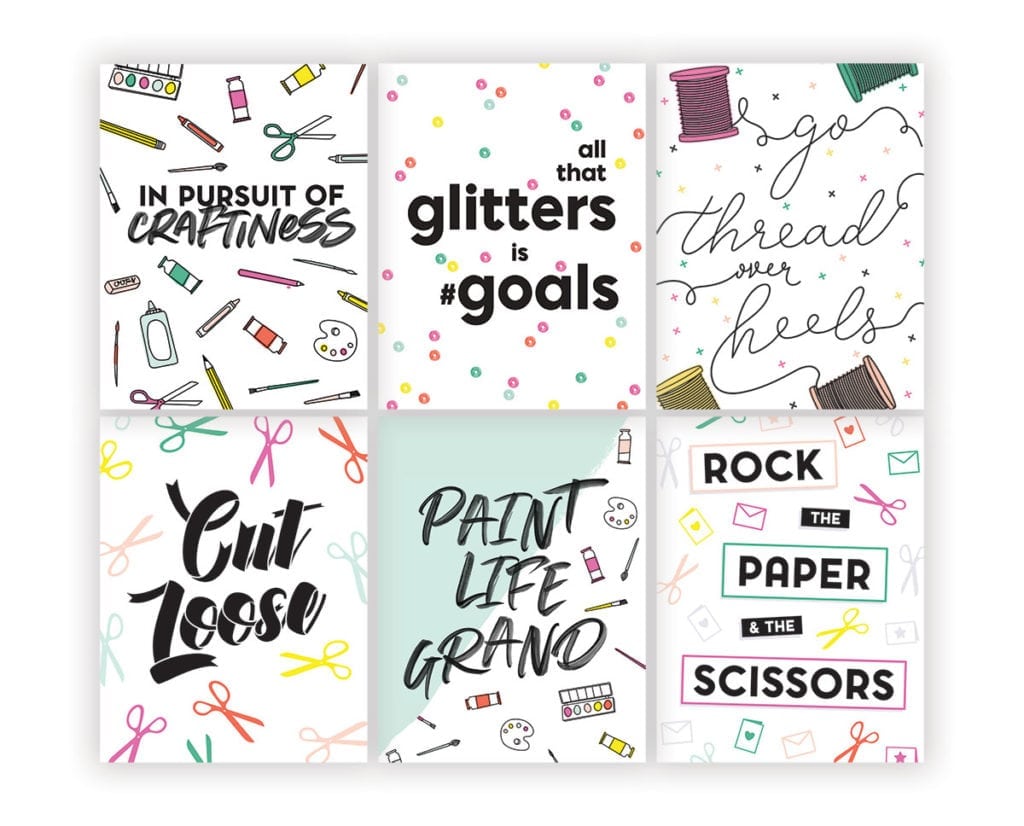 For this special project, I reached for the brand new Canon TS9521C Crafting Printer, which made short work of these adorably colorful wall prints.  This new printer was designed with crafters in mind, with new features that will change the way you think about your projects. I promise there will be more on those features later, but for now, we have to get punny.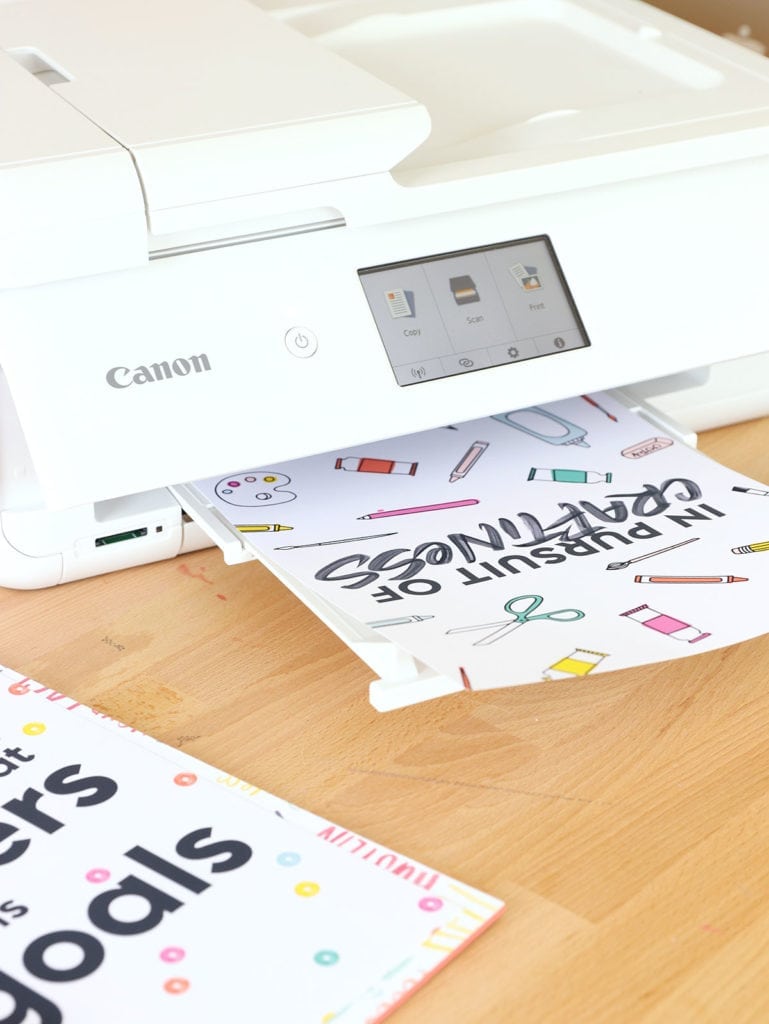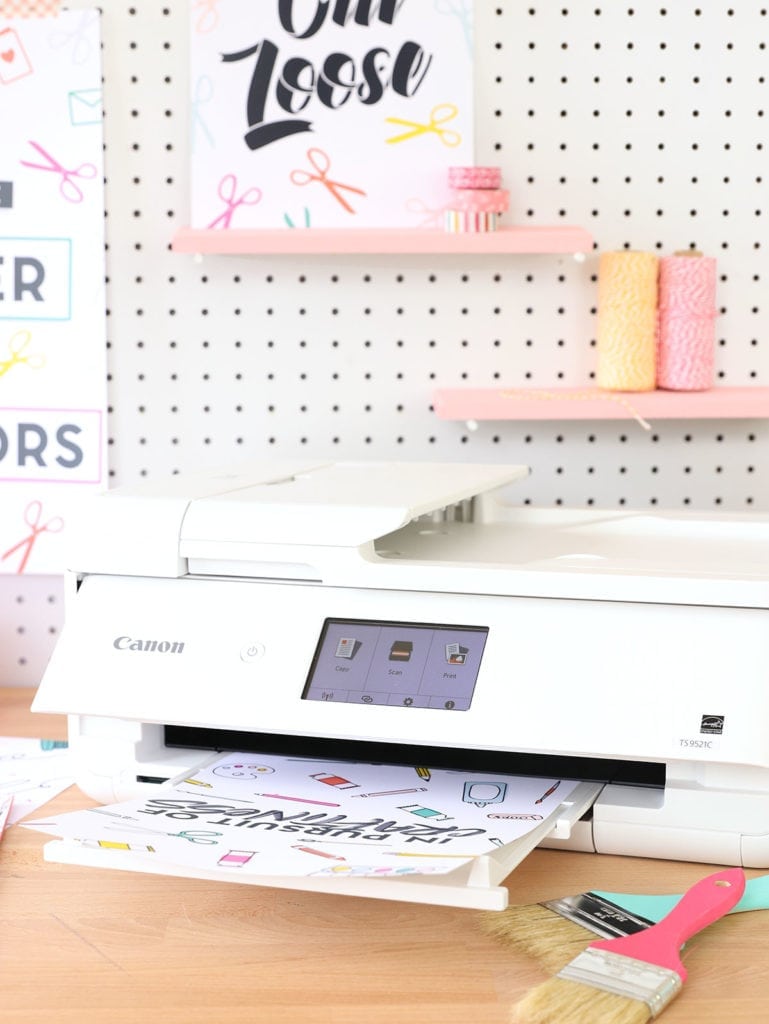 I printed the wall art on letter and tabloid sized paper – both of which work perfectly in the new Canon Crafting Printer. As always, I opt for the Canon Matte Photo Paper whenever possible, to get the most vibrant colors on my printables.  
The printing is the easy part – the tough part is deciding which crafty pun you'll display in your home.
For now though, be sure to do your part to support the Damask Lovely contingency in this pun-battle-royale! Print your wall art and share on social media using the hashtag #DamaskLovelies and #CraftyWithCanon. Feel free to tag @NBCMakingIt, while you're at it! Let's see who can out-pun who…just for the frill of it!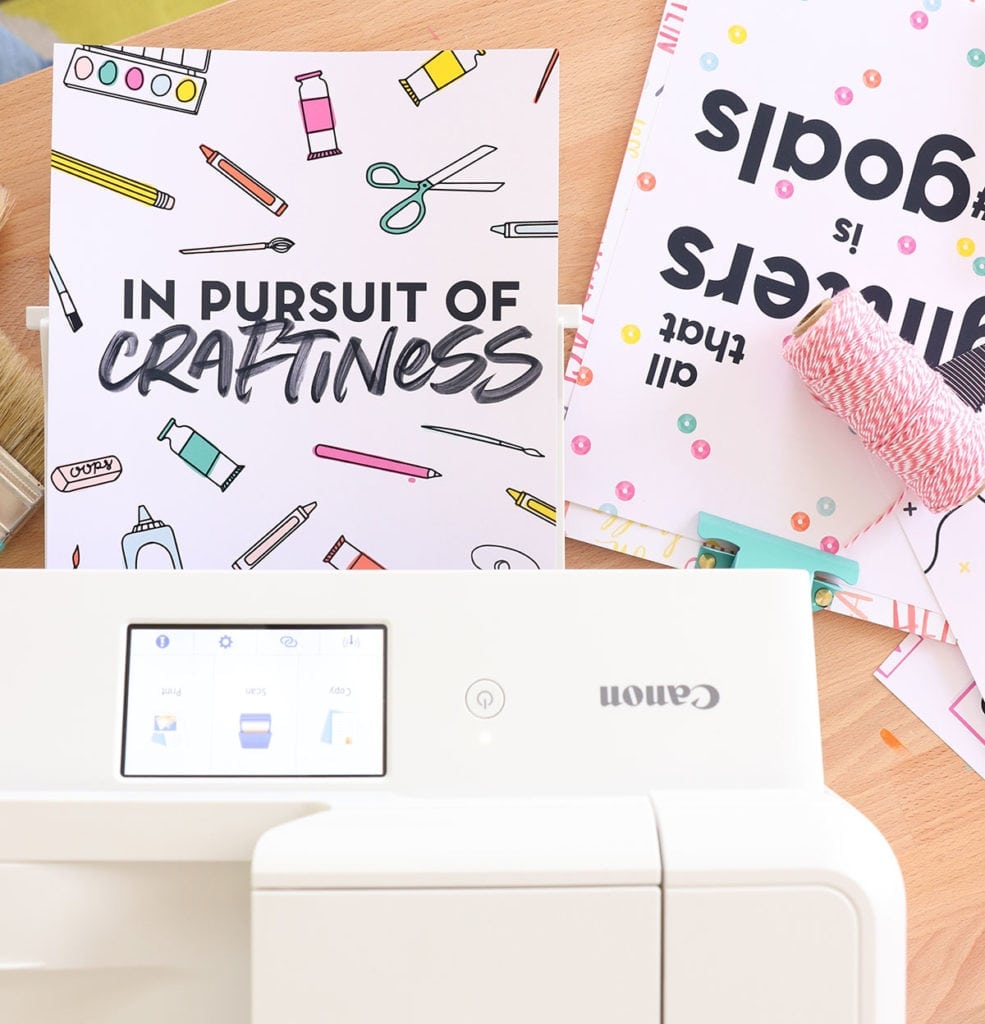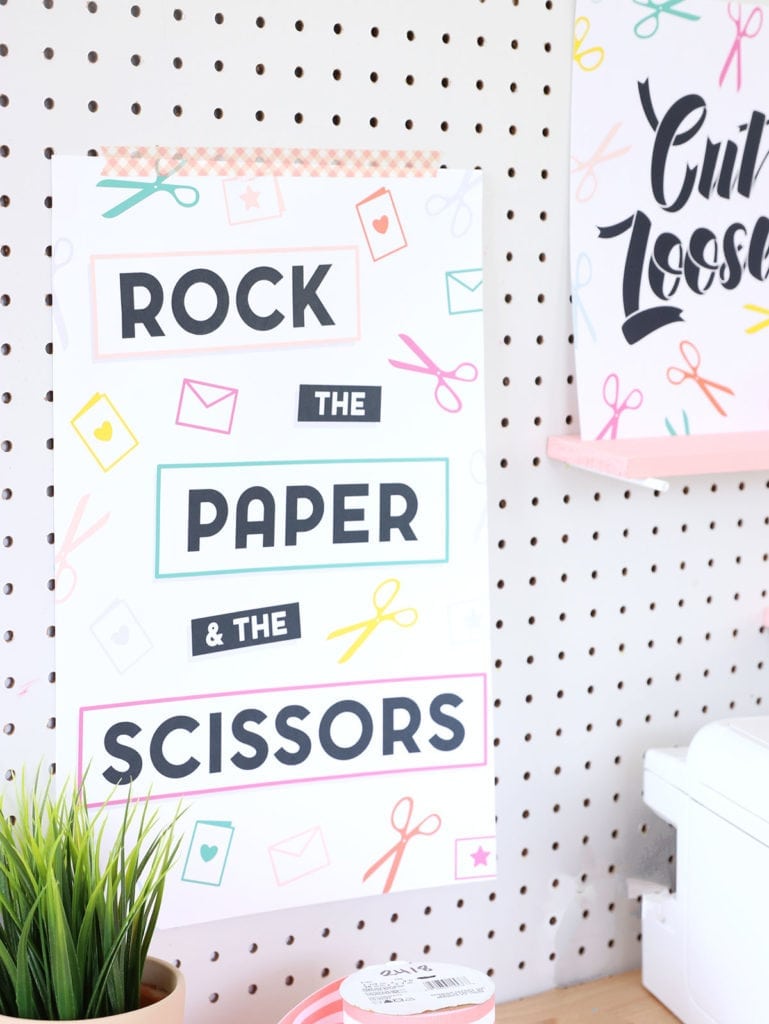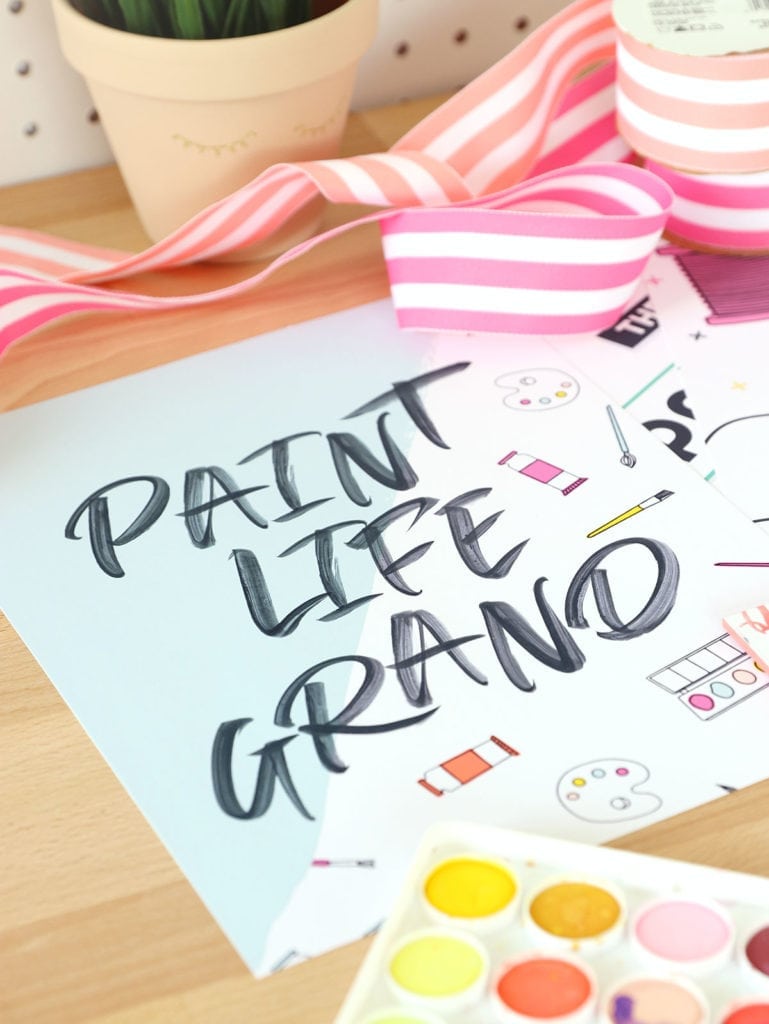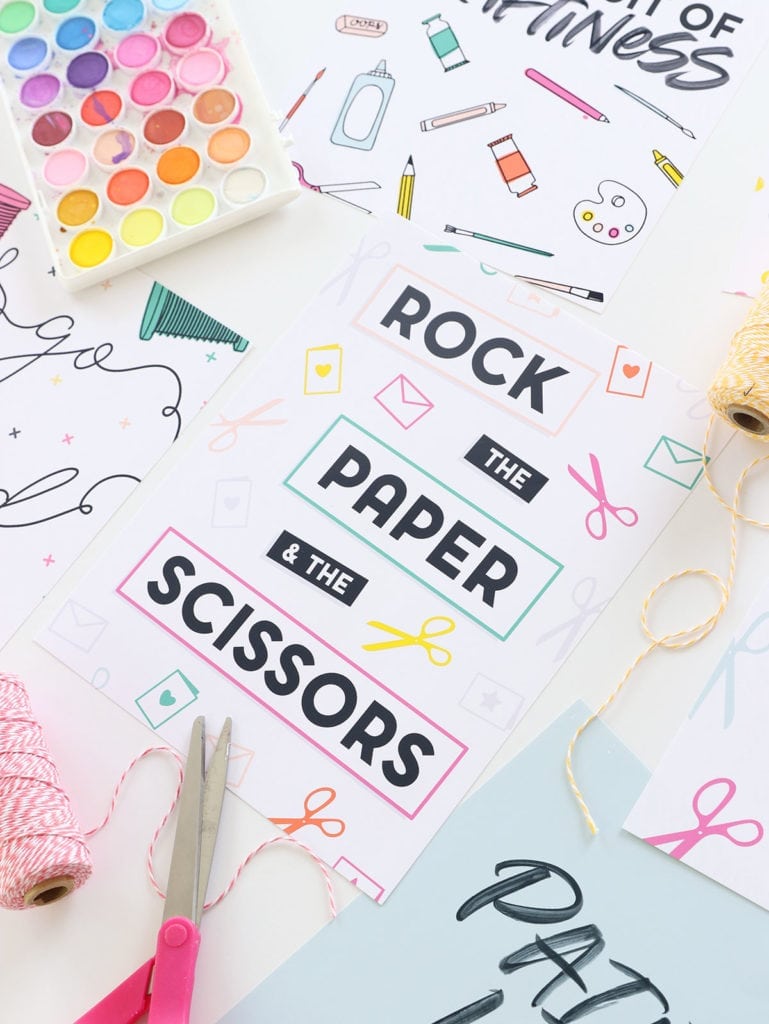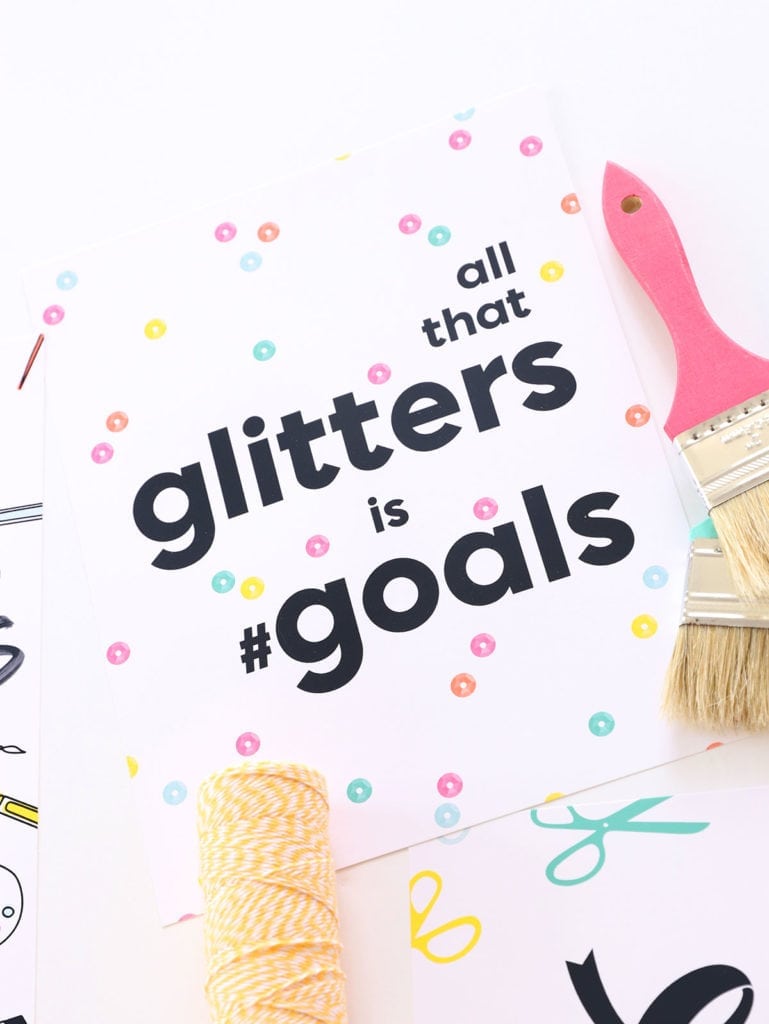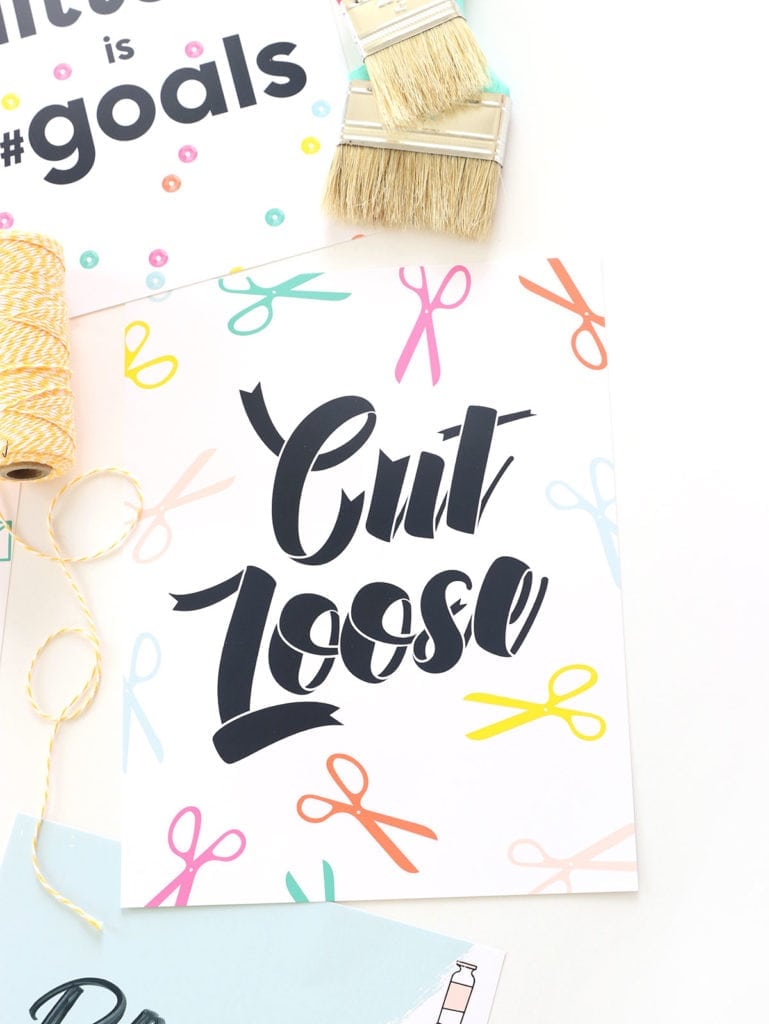 DISCLAIMER: There is no actual pun-battle between Damask Love and NBC…Amber just likes to be dramatic! But we can always pretend!
Comment below with YOUR favorite crafty pun!