We are only ONE WEEK away from the premiere episode of NBC's Making It and I am on a roll with free printables that will get you in the spirit!
By now, I hope you've printed out your planner stickers and started making arrangements for your crafty watch party. If not, I'm about to help you out with a must have element of any respectable watch party…a BINGO GAME!
Every year, during award show season, I see lots of bloggers posting fun BINGO games for the Oscars or Emmys. I never jumped on the bandwagon because I'm just not that passionate about those shows. But you know what I am passionate about? A network  crafting competition television show starring Amy Poehler and Nick Offerman …and oh yeah…I'll be in the mix too!
The printable BINGO could NOT be easier. Just grab your Canon PIXMA printer and fire off a bunch of BINGO sheets. We've even designed six different variations so you don't have to worry everyone shouting "BINGO" at the same time. Since the Canon PIXMA  does a killer job printing borderless color, we made sure to make this BINGO sheet one of the most colorful you've ever seen. OH! And if you need markers for your BINGO game, just pull out some of your crafty stash. Buttons, sequins, felt circles, pom poms, googly eyes – it's all fair game for this version of BINGO!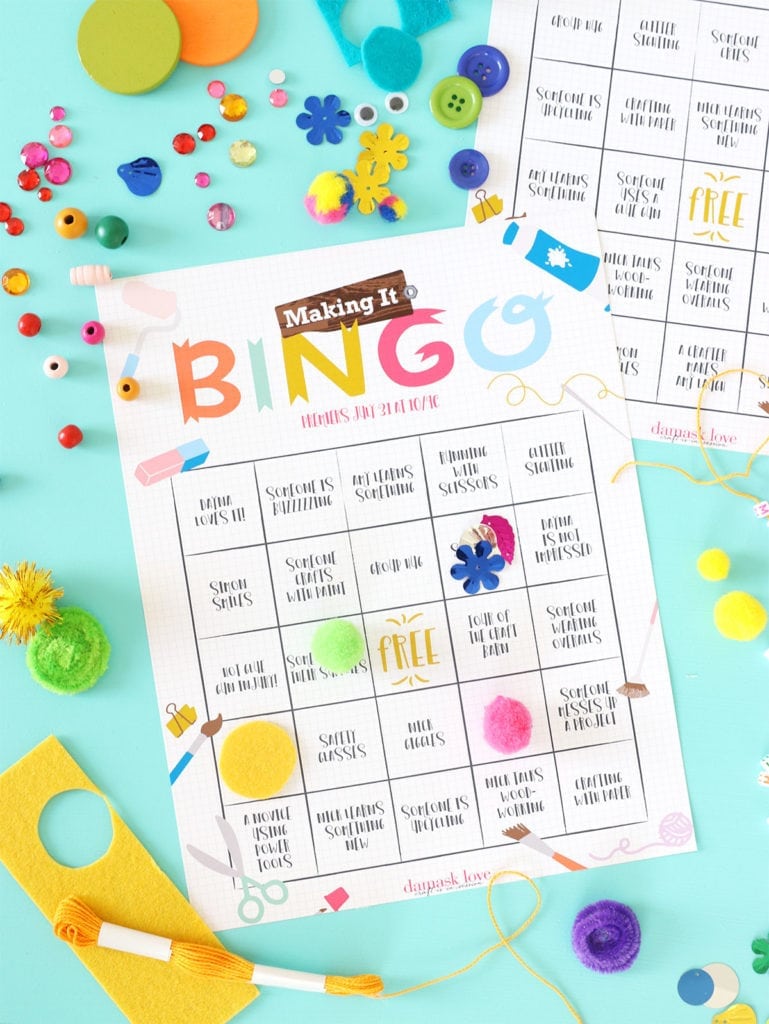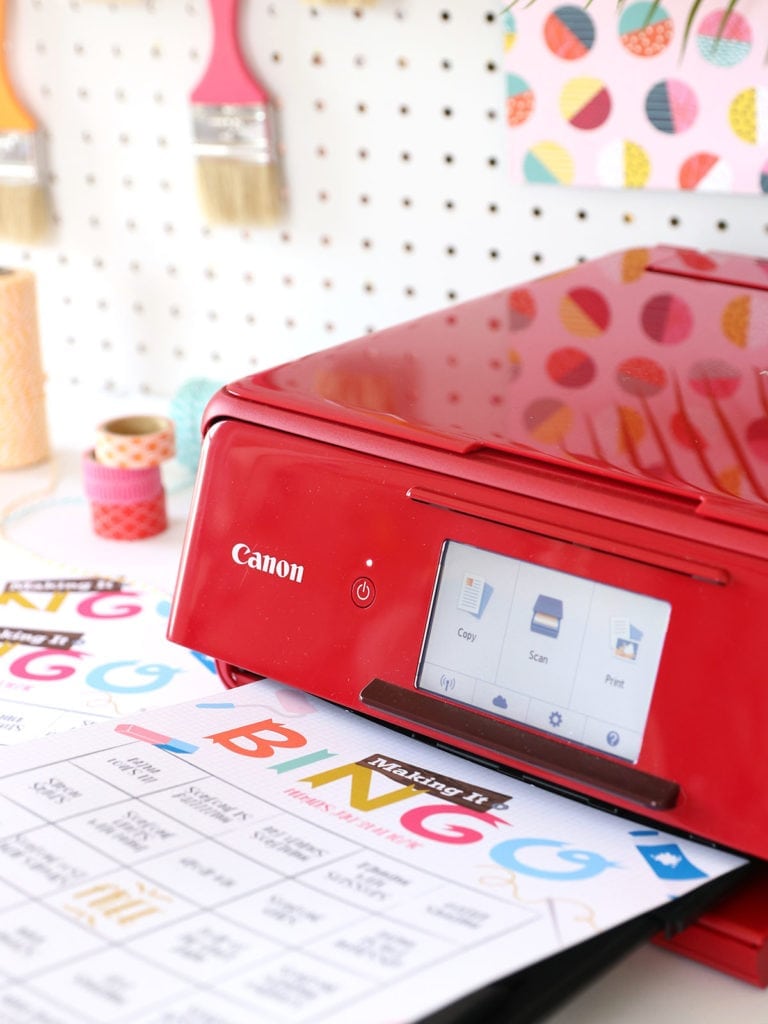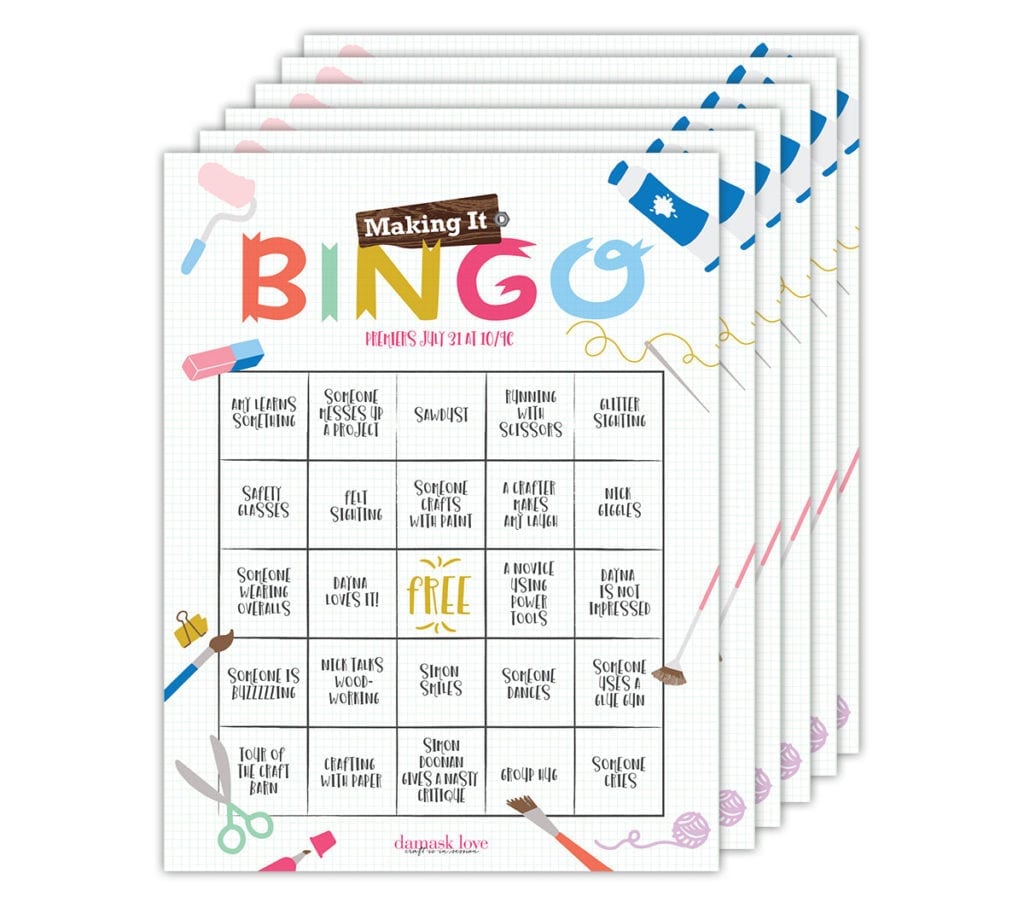 CLICK TO DOWNLOAD YOUR SET OF SIX BINGO SHEETS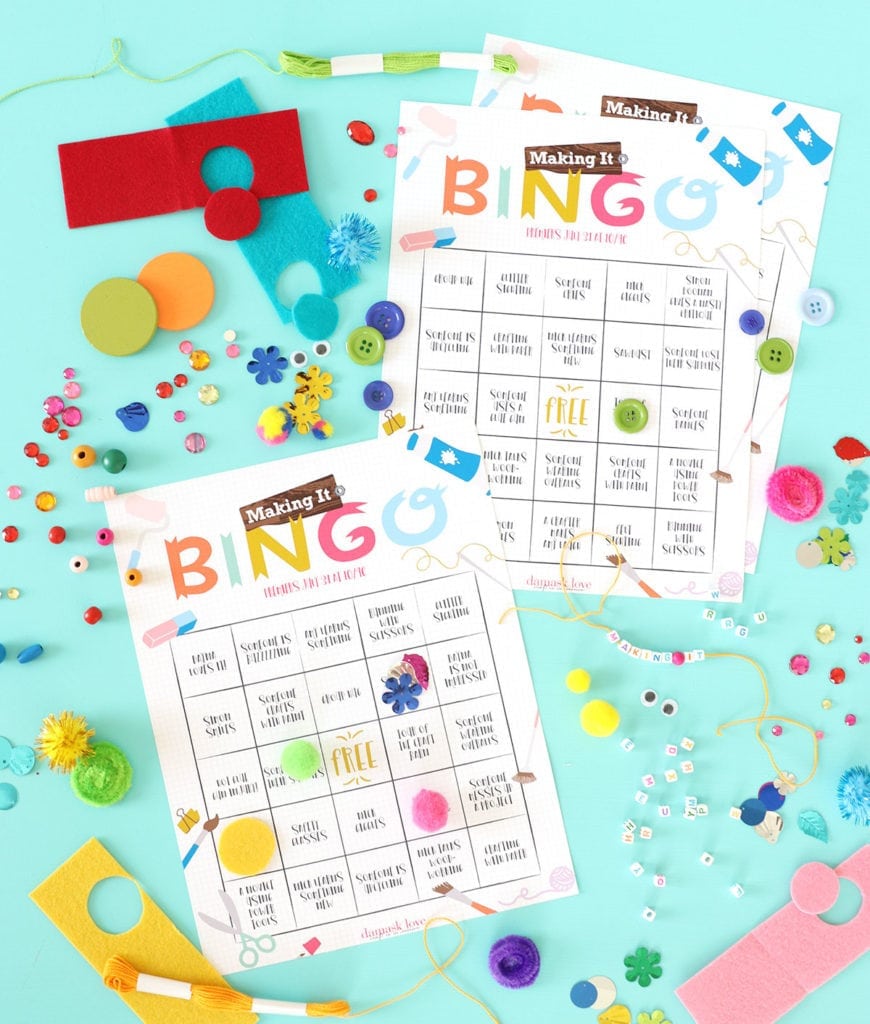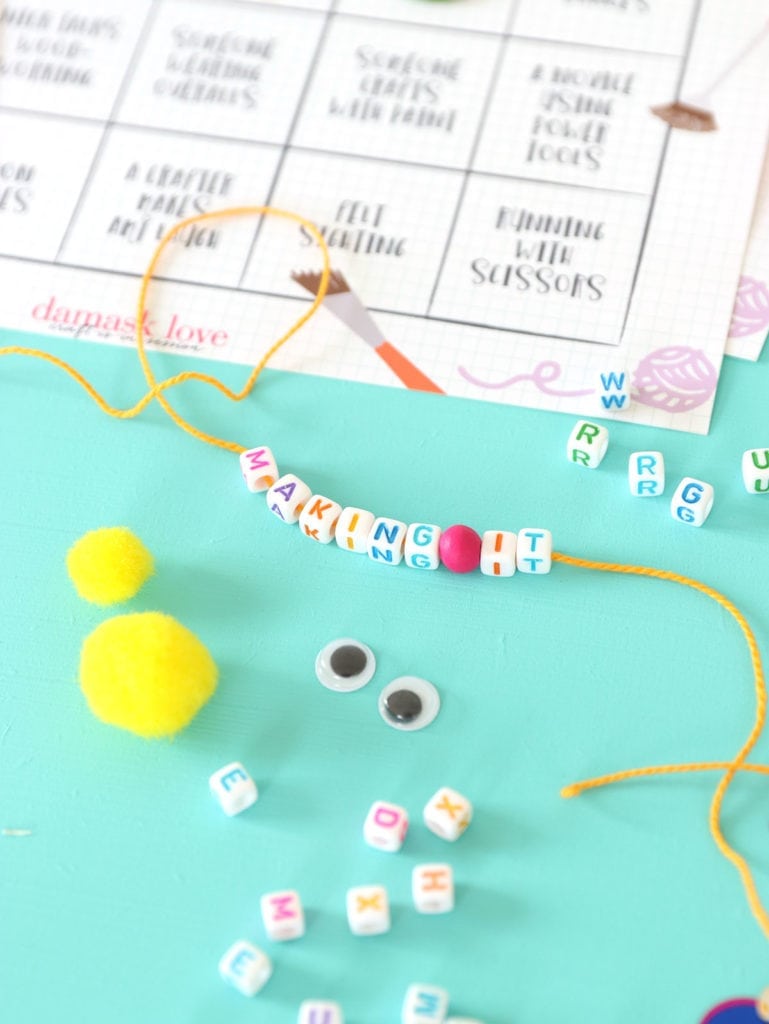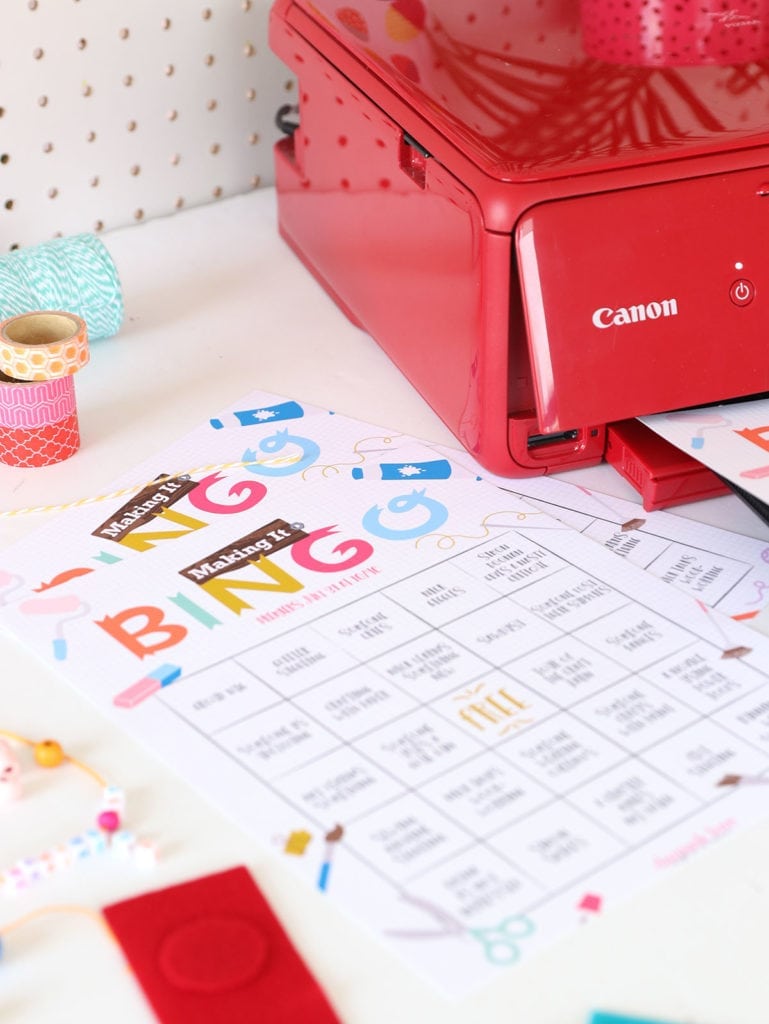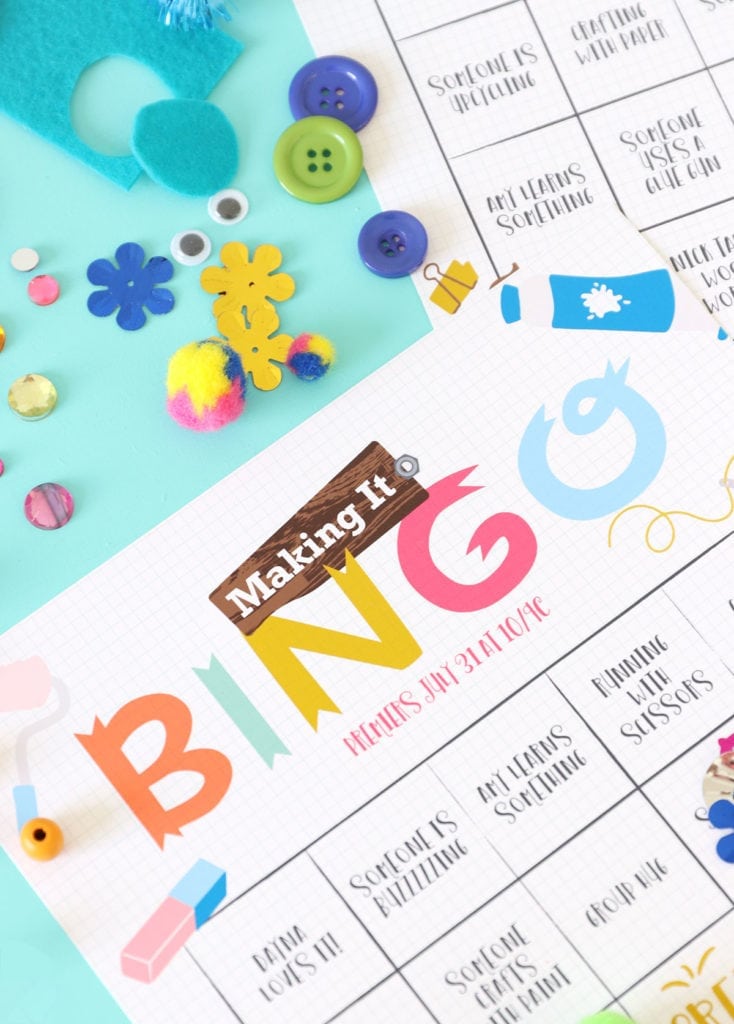 Make sure you share your watch party details with me on social media using the #CraftyWithCanon and #DamaskLovelies hashtags! We can't wait to see how these BINGO pages turn your Making It party into a shinding to be remembered!!