The plan was to lay low until the new year. The plan was to take a break until 2017. All was going according to plan until I realized – WAIT – New Year's Eve is almost here, which means lots of sipping on bubbly! And where there's wine and champagne, there'd better be a cut gift tag to go with it. So, I'm going against the plan…I'm breaking my silence so that you can have something cute for your NYE celebrating.
As you might suspect, I used my Canon PIXMA MG7720 to print off these simple printable wine tags, designed by yours truly. Here's a look at just how easy they are to use: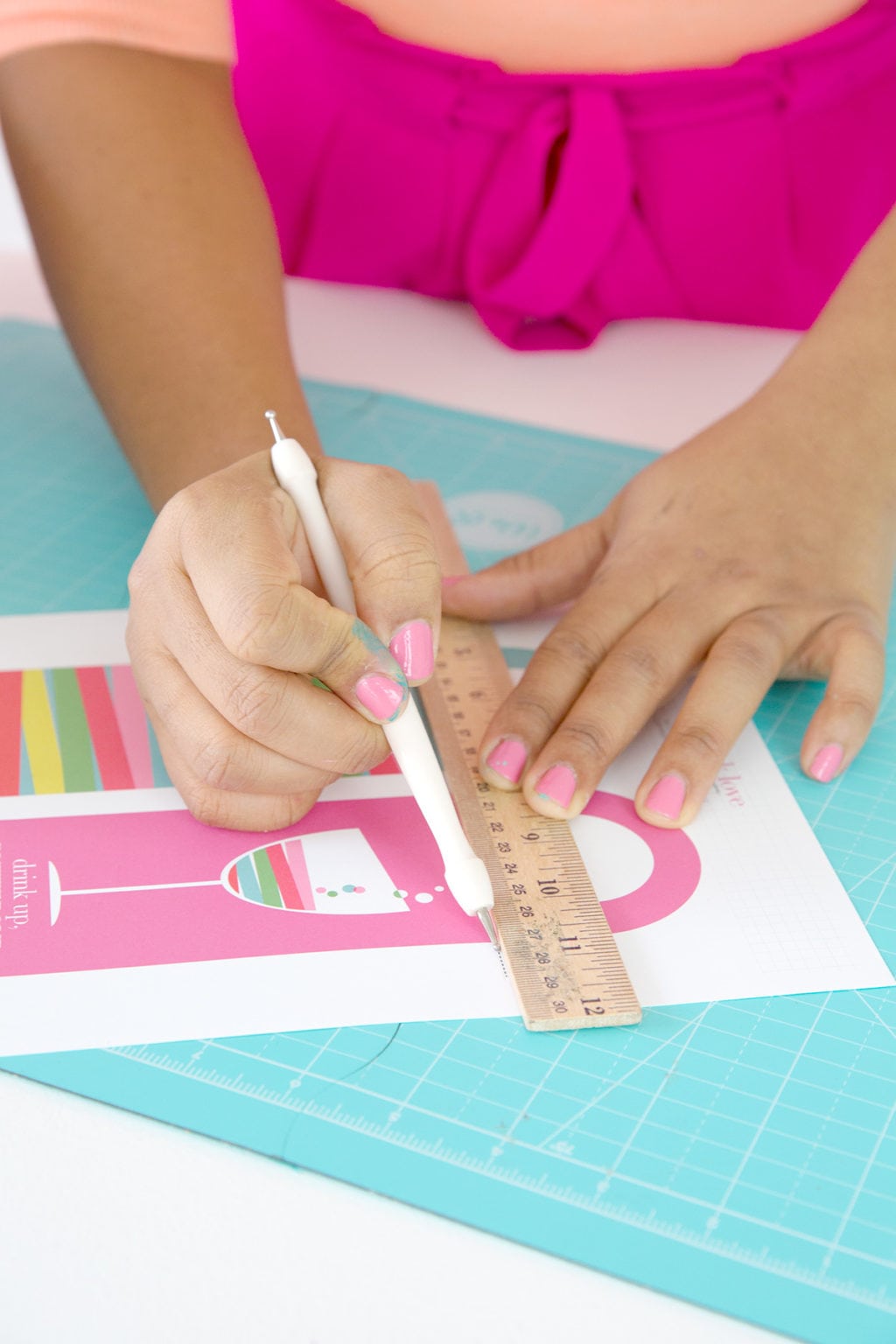 First, score the tags using the dotted line on the printable.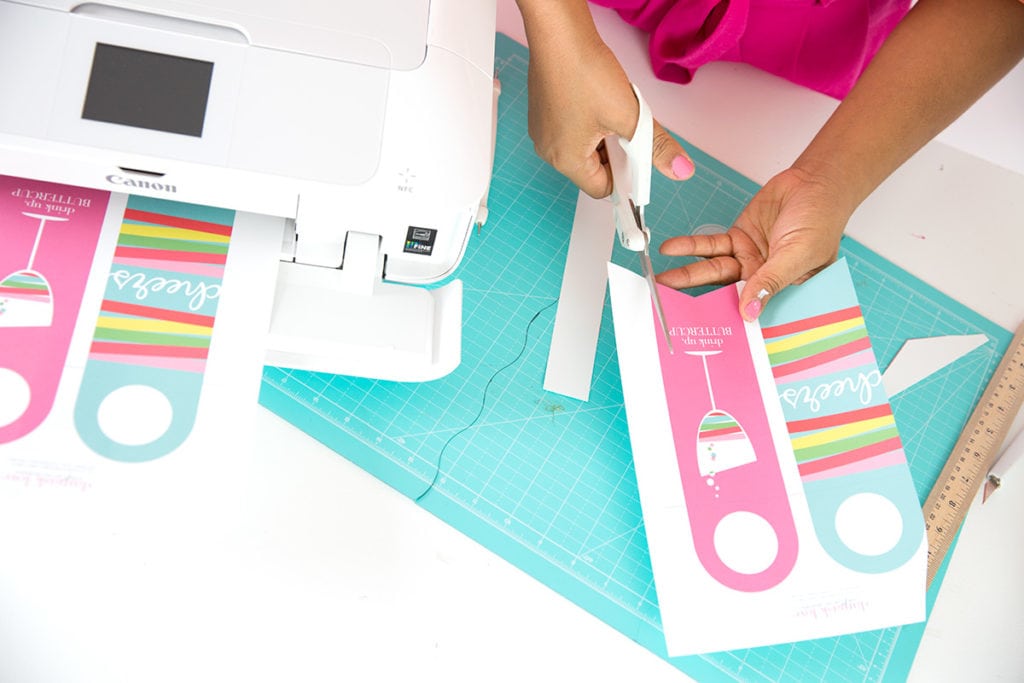 Cut out the wine tags…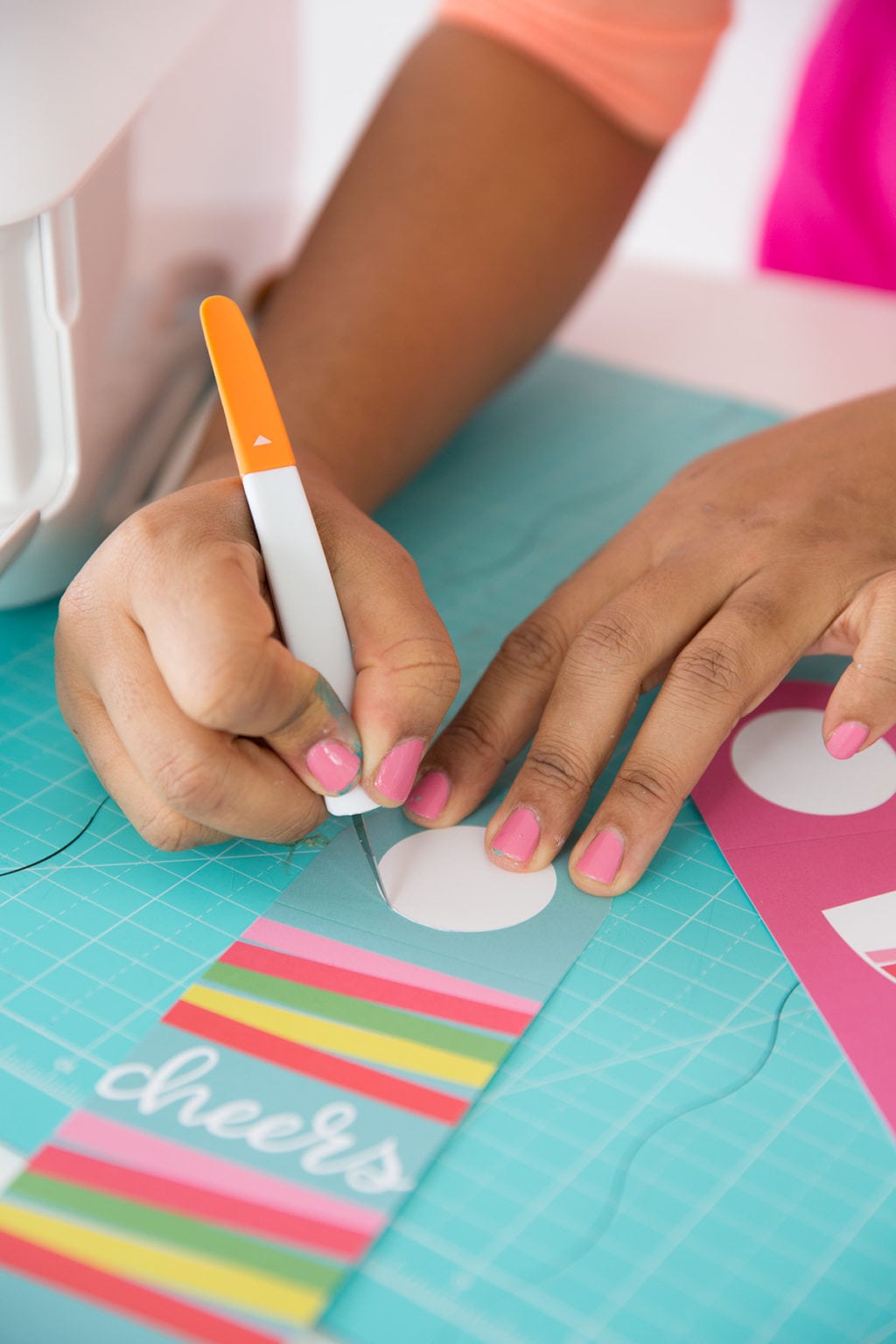 Use a craft knife to remove the circle from the top of the wine tag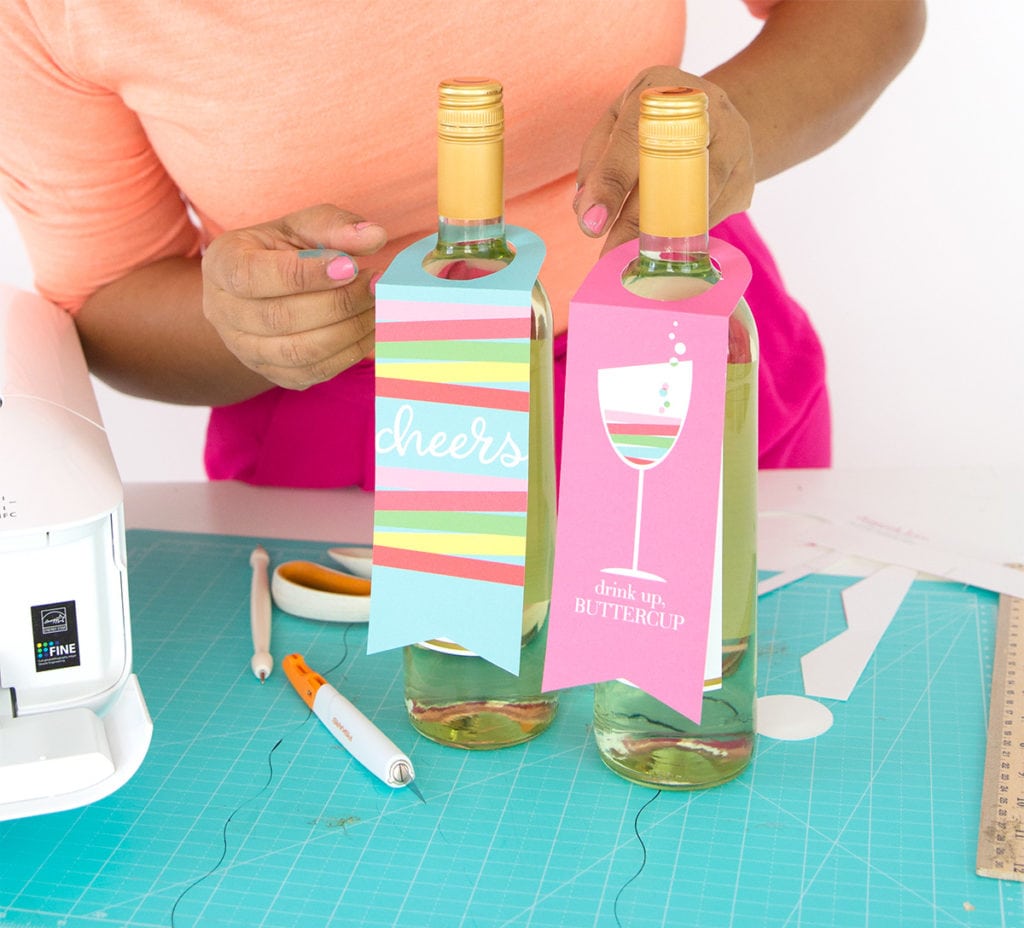 Hang the tag on a bottle of wine or champagne and it's ready to gift!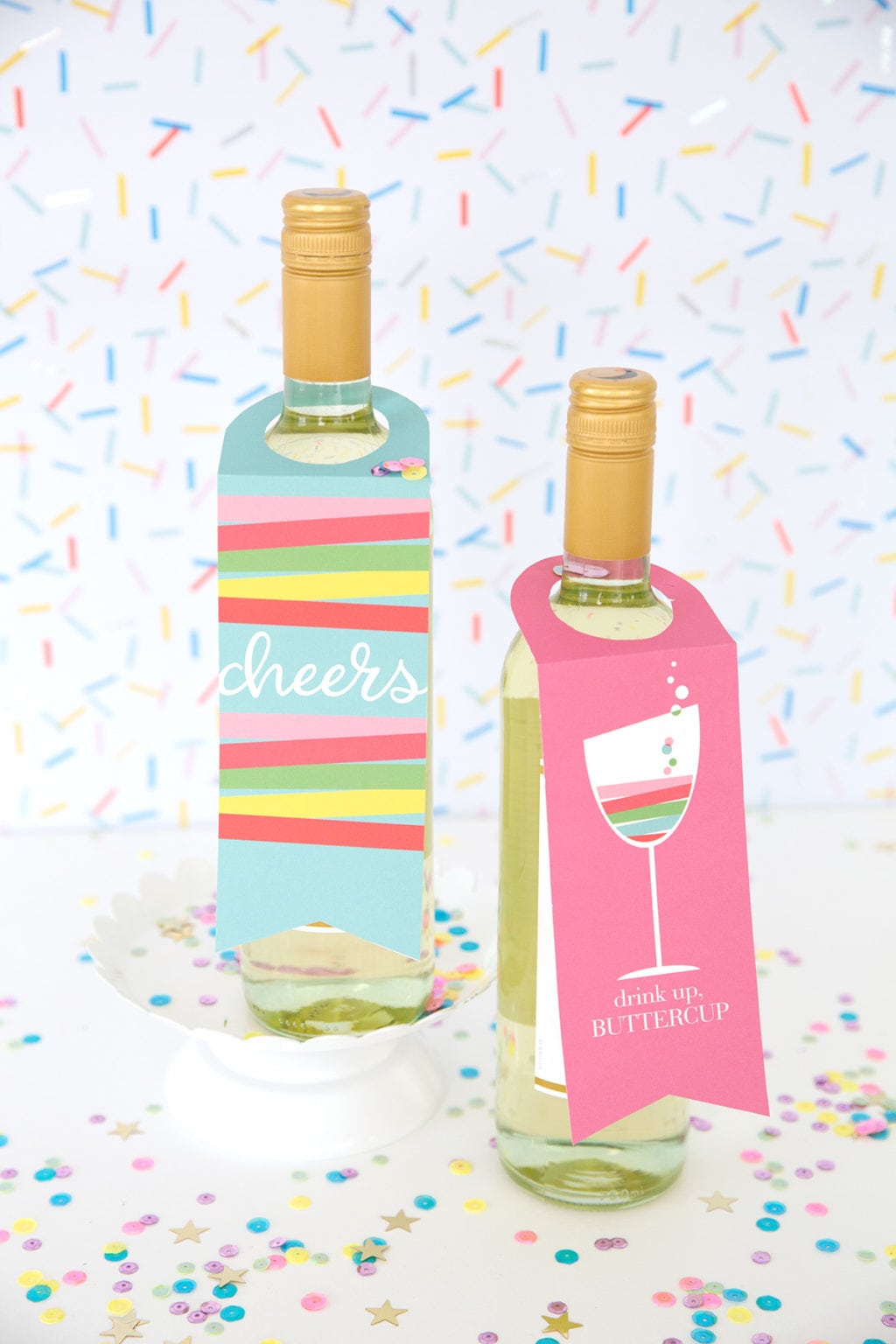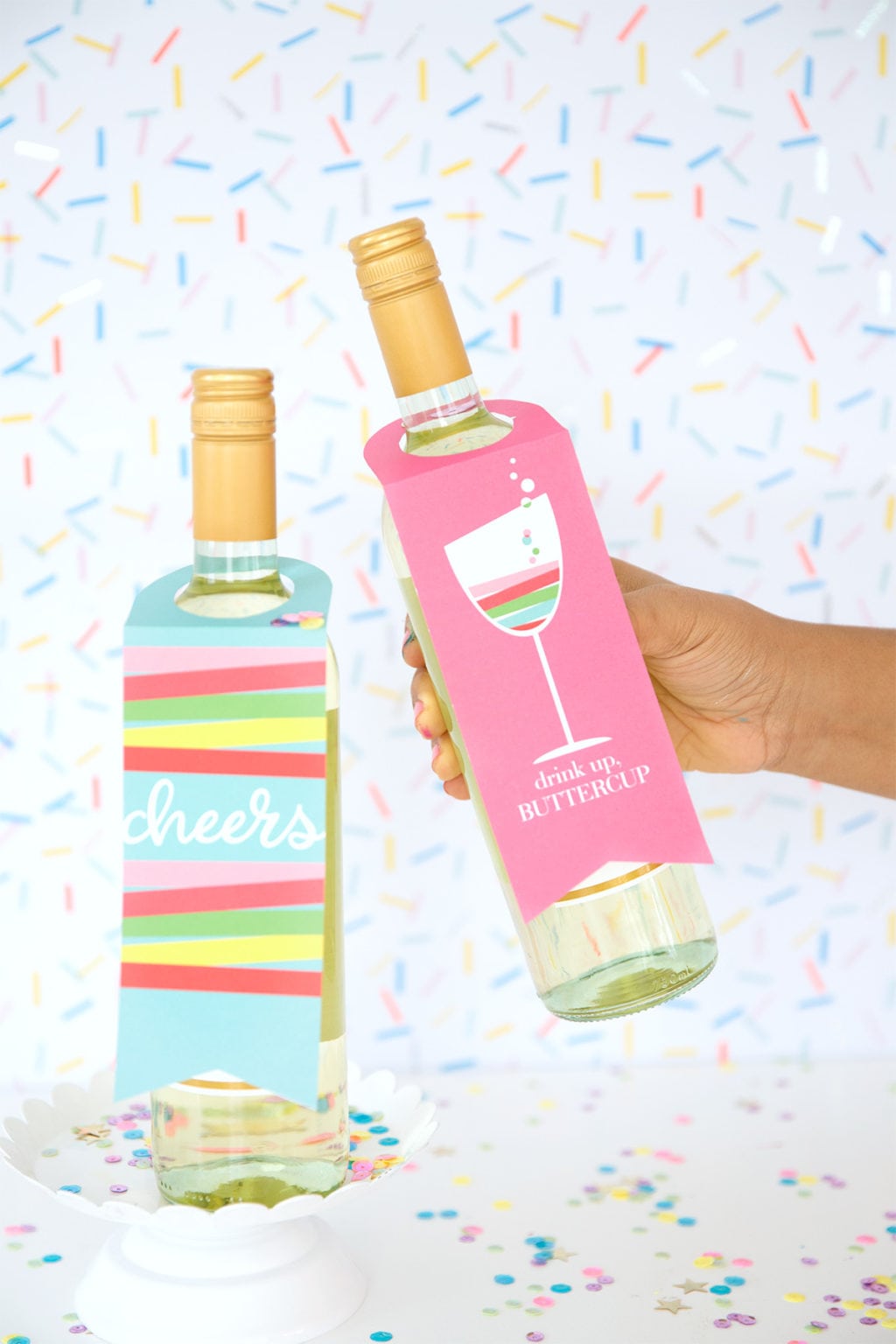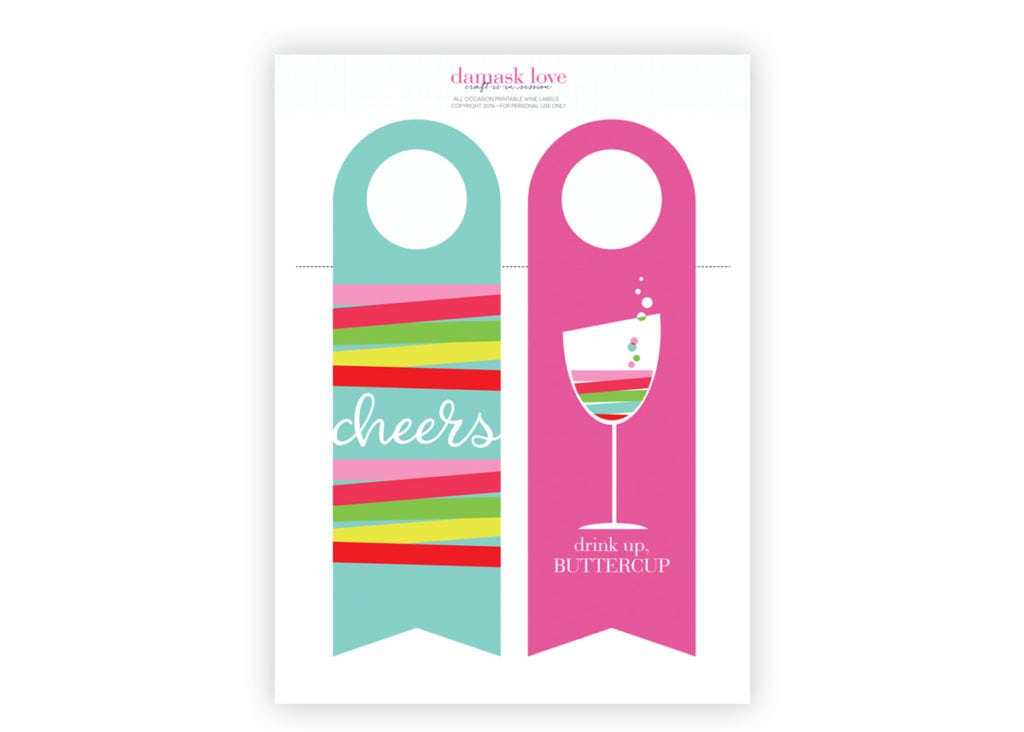 Happy New Year, friends…and drink up!