Miami is a diverse city like none other. Most everyone in Miami speaks Spanish and you can get a cafe con leche much more easily than you can order up a chai latte. Now that I've lived in Miami for a while, I've come to learn a ton about Latin American culture and traditions…but my favorite is the Columbian tradition for travel. In Columbia – on New Year's Eve, you grab your suitcase and go run around the block. This guarantees a year of traveling and adventured. Guaranteed. It's science.
In the spirit of a travel-filled 2017, I used my Cricut Explore to tackle a project I've had brewing in my brain for years: DIY leather luggage tags. If you haven't heard me go on and on and on and on about cutting leather in my Cricut Explore…well…I'll spare you the rambling and point you THIS blog post where I break it all down.
To create your own DIY leather luggage tags, you'll need to head over to Cricut Design Space and use THIS canvas that I've designed for you.
click here for the DIY LEATHER LUGGAGE TAG project in Cricut Design Space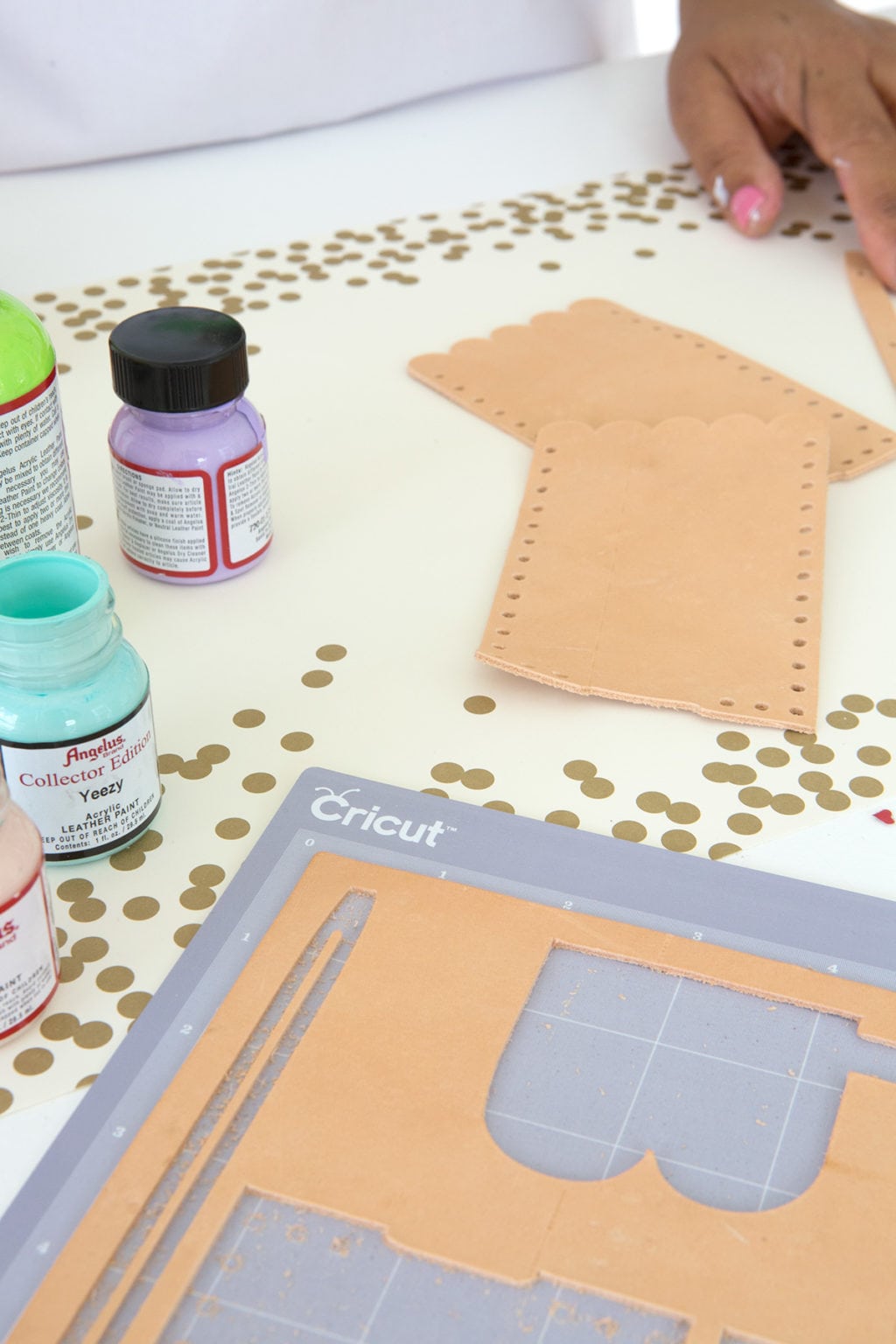 The Explore will cut through tooling leather like nobody's business…just make sure you're cutting with the Cricut Deep Cut Blade.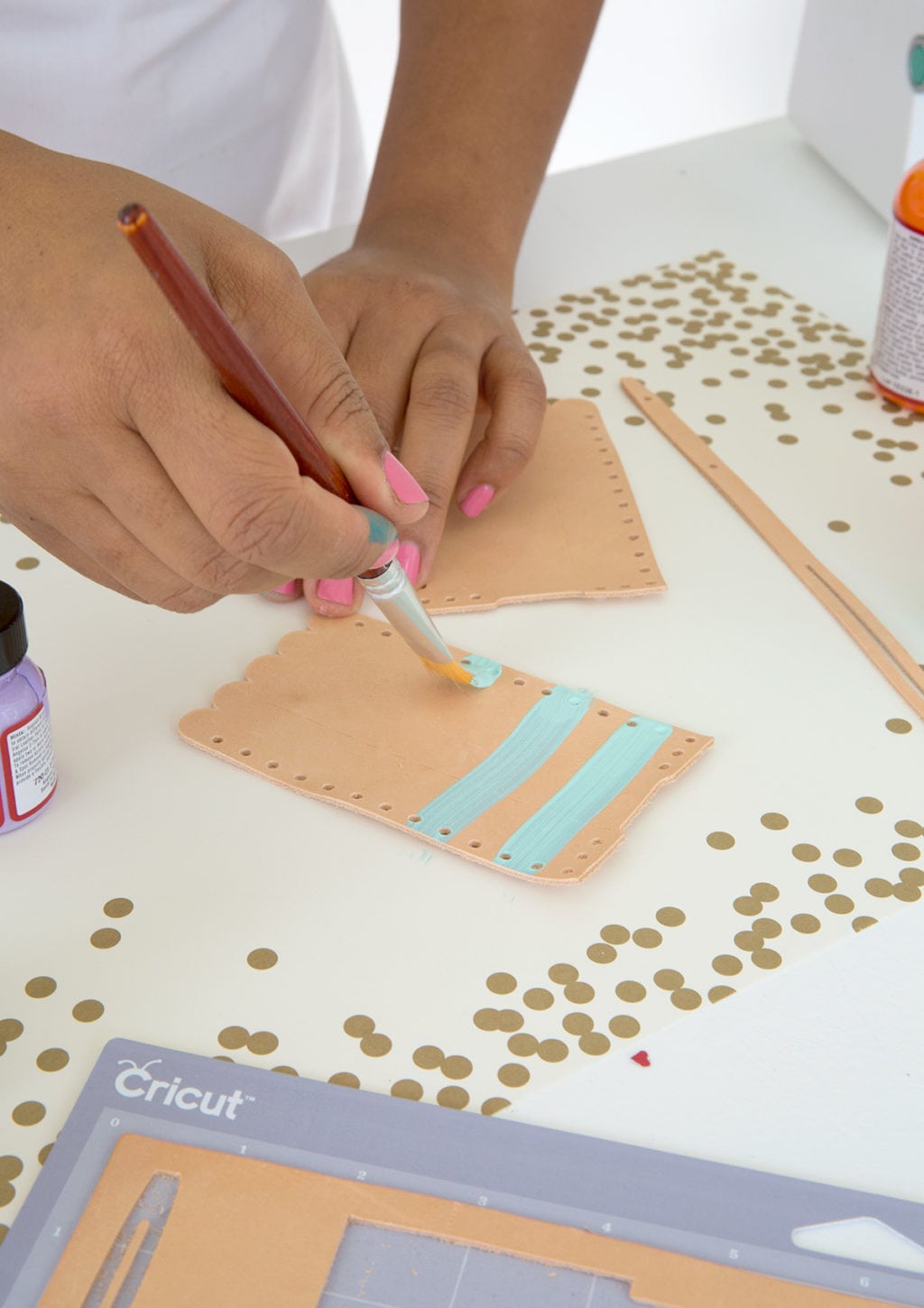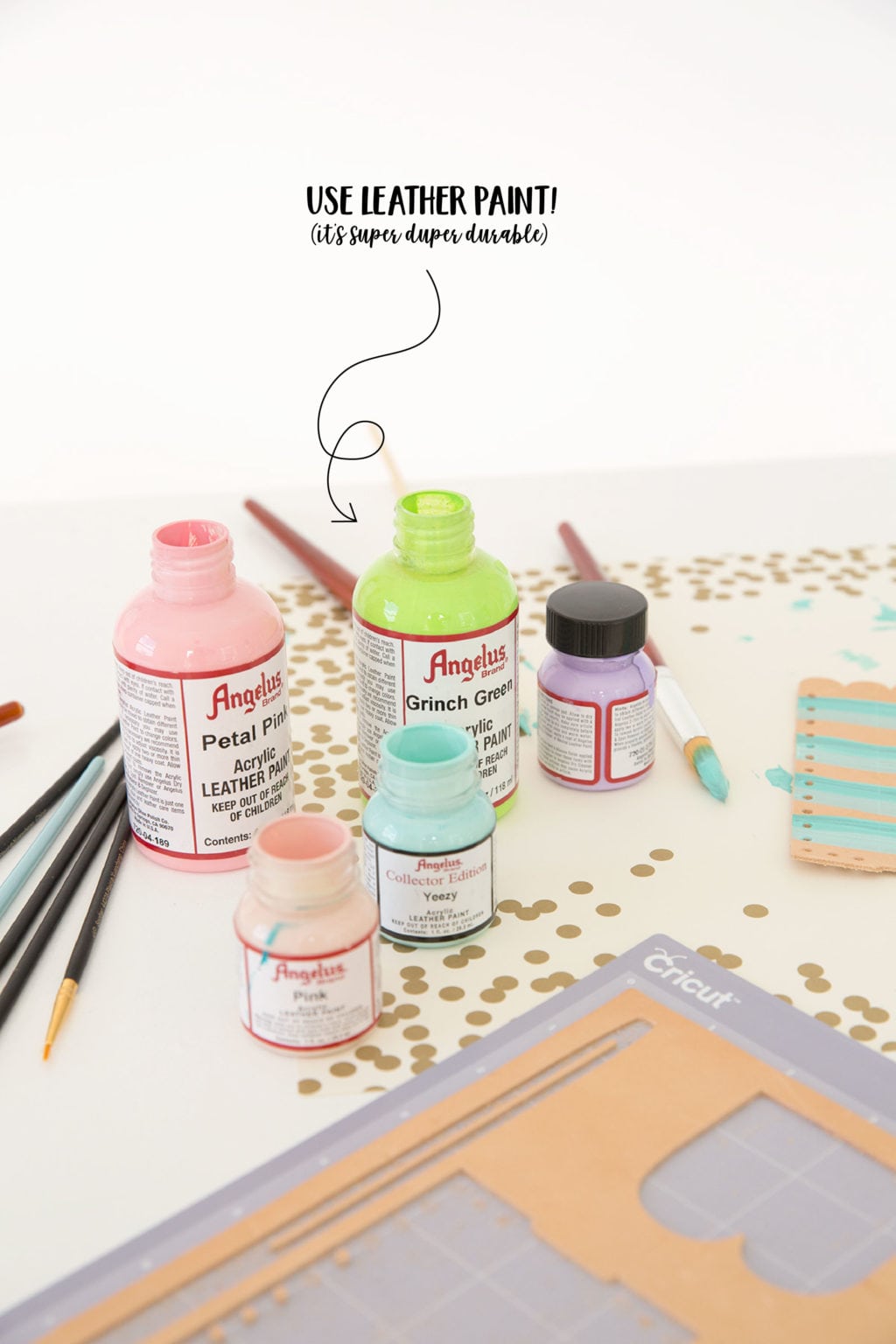 Next, I used Angelus leather paint to decorate the leather – you'll want to use leather paint for this! It's super durable. I even accidentally put one of these leather tags in the washer and none of the paint chipped off!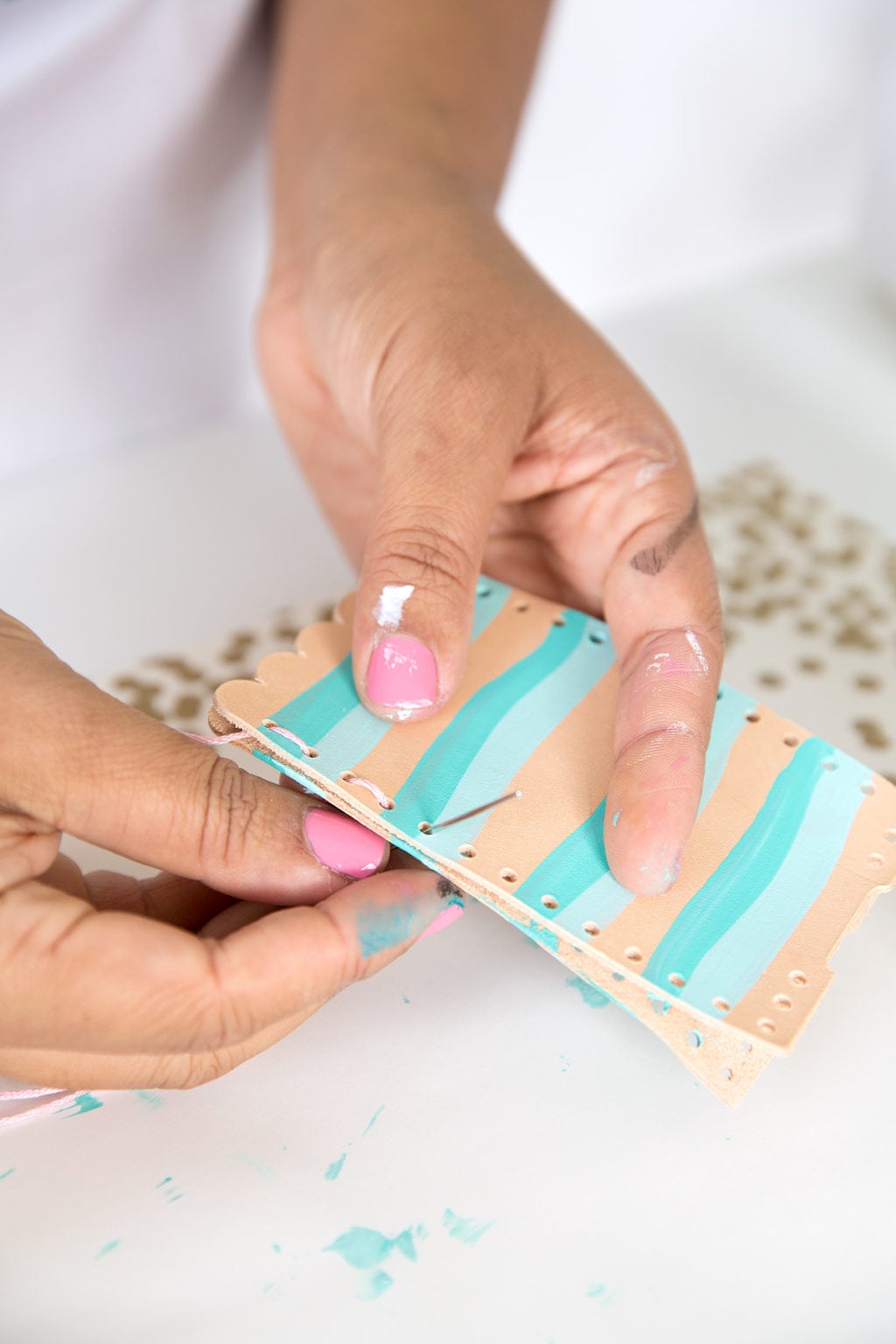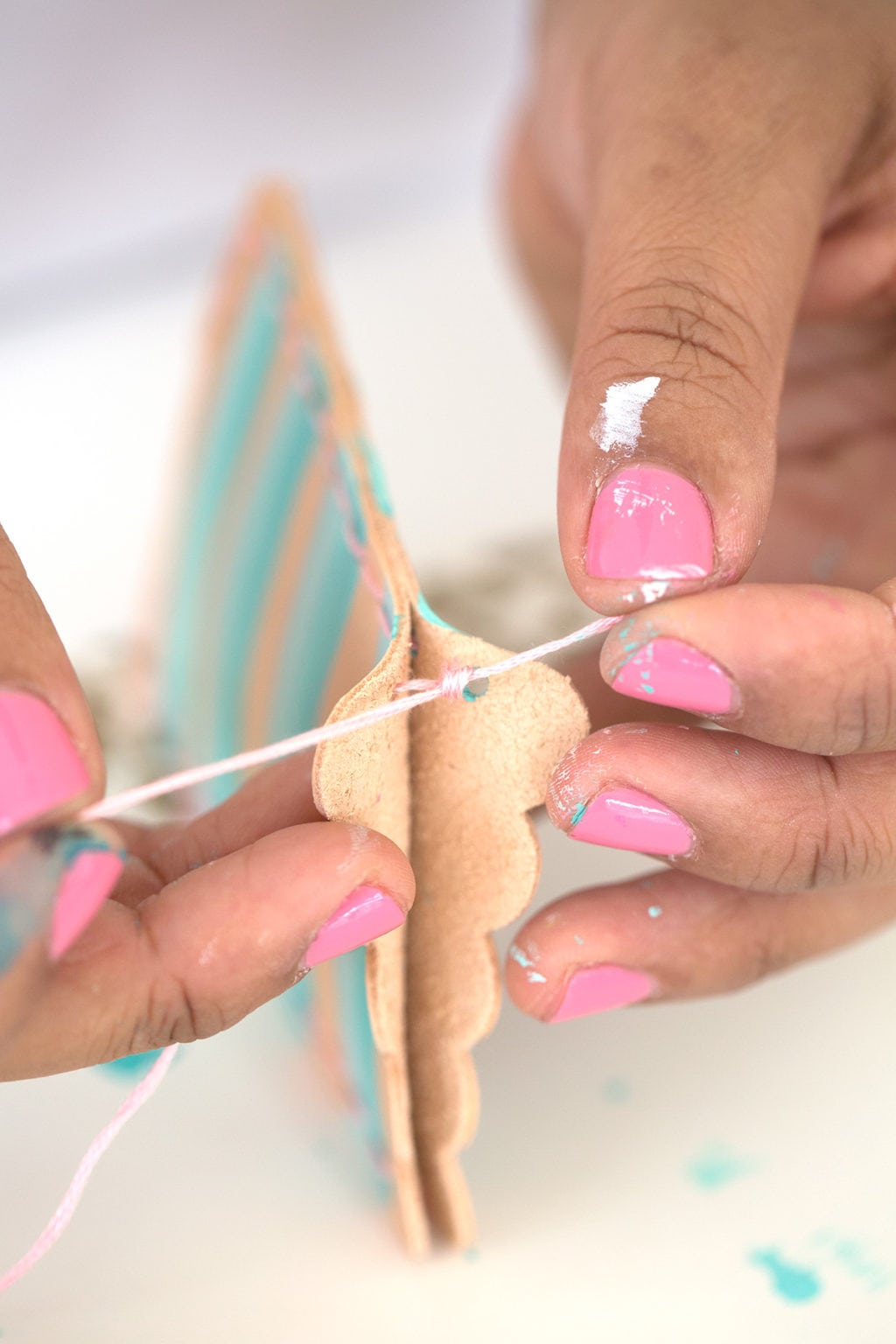 Use embroidery floss to stitch together the two sides of the luggage tag cover. Stitch in and out, going up and back each side of the luggage tag until you get back  to your starting point, then tie them in a knot as shown
Now that you've got the cover finished, time to add your personal information to the inside. Use the Cricut Explore to cut and write your deets – then laminate it all using the Xyron Sticker Maker.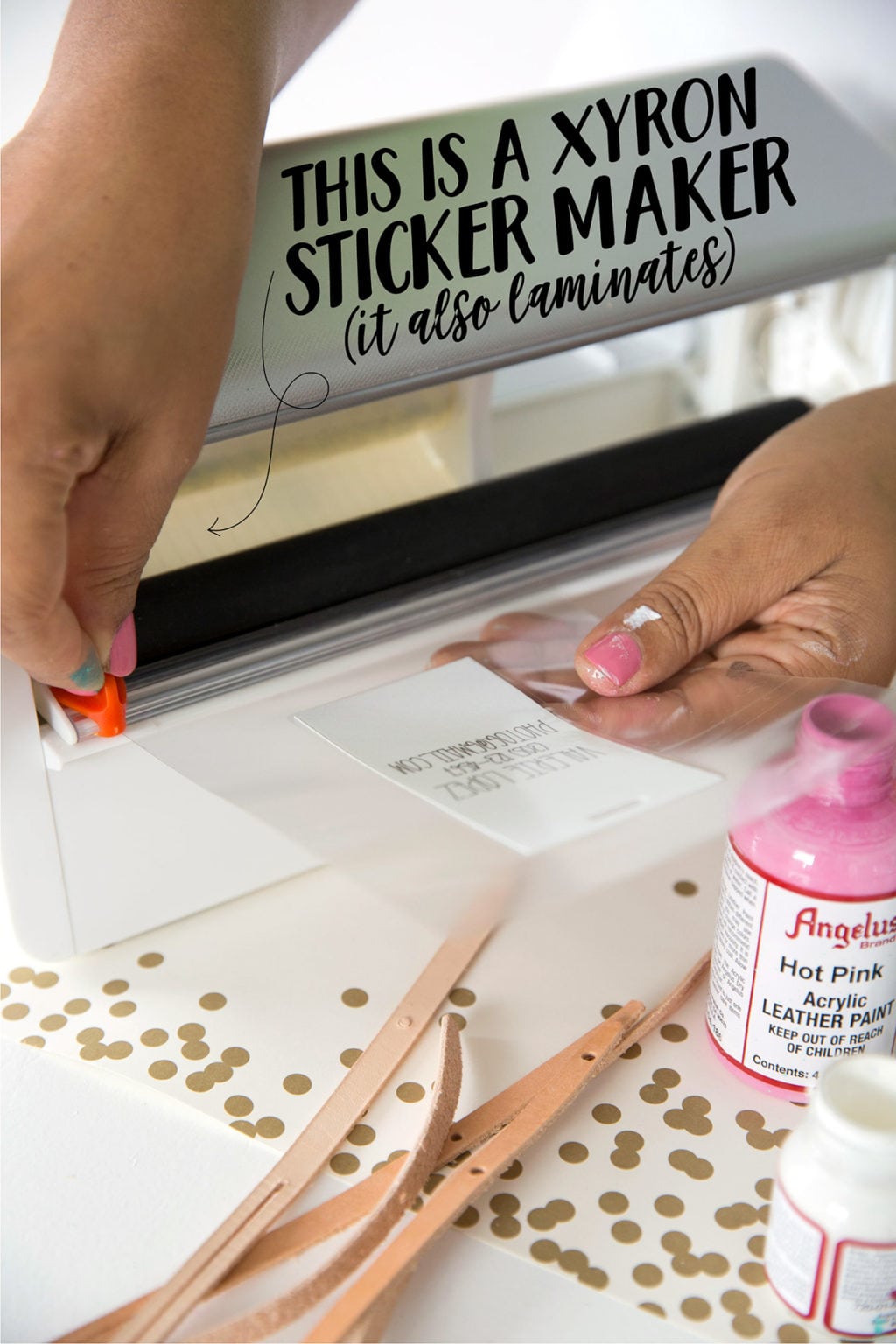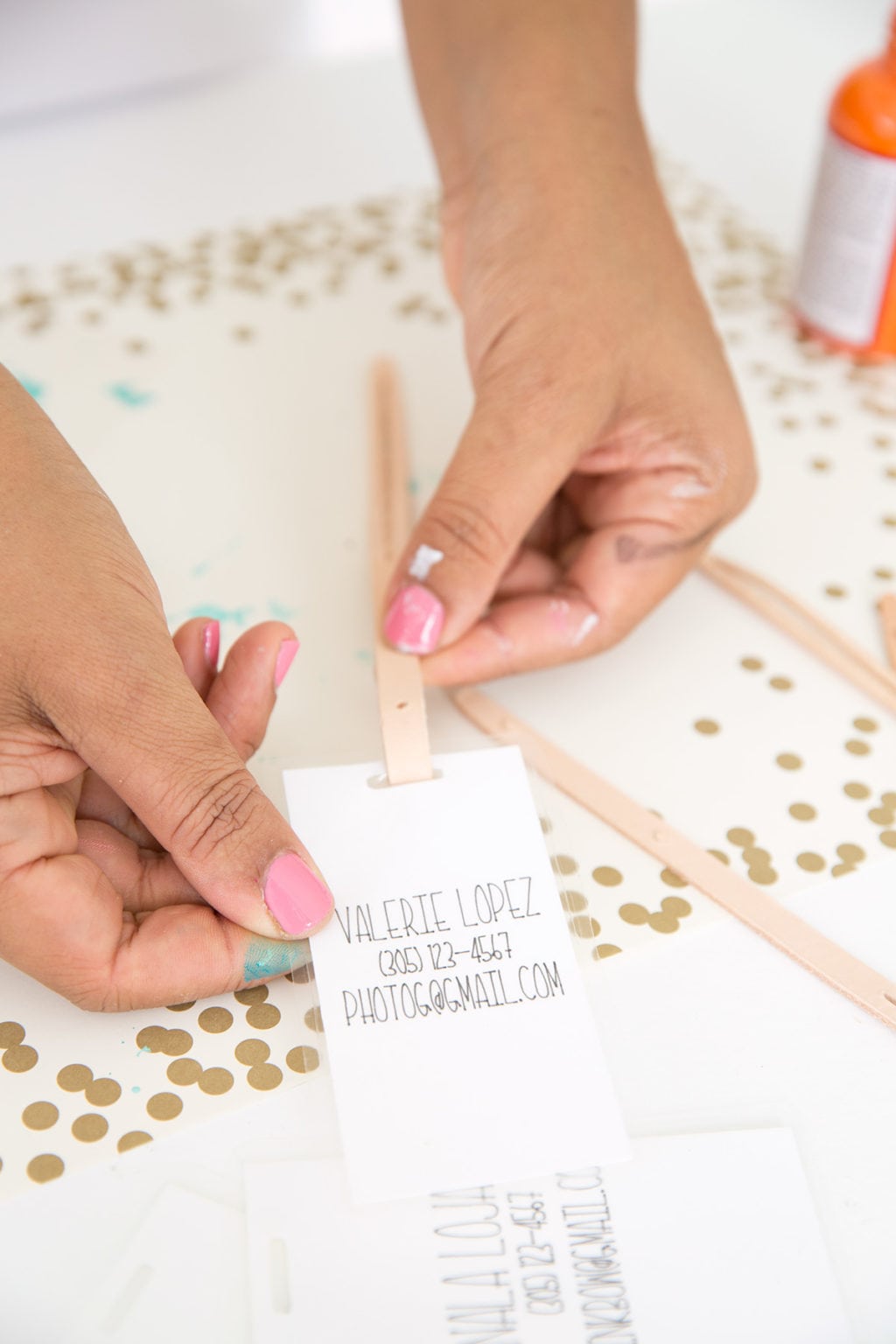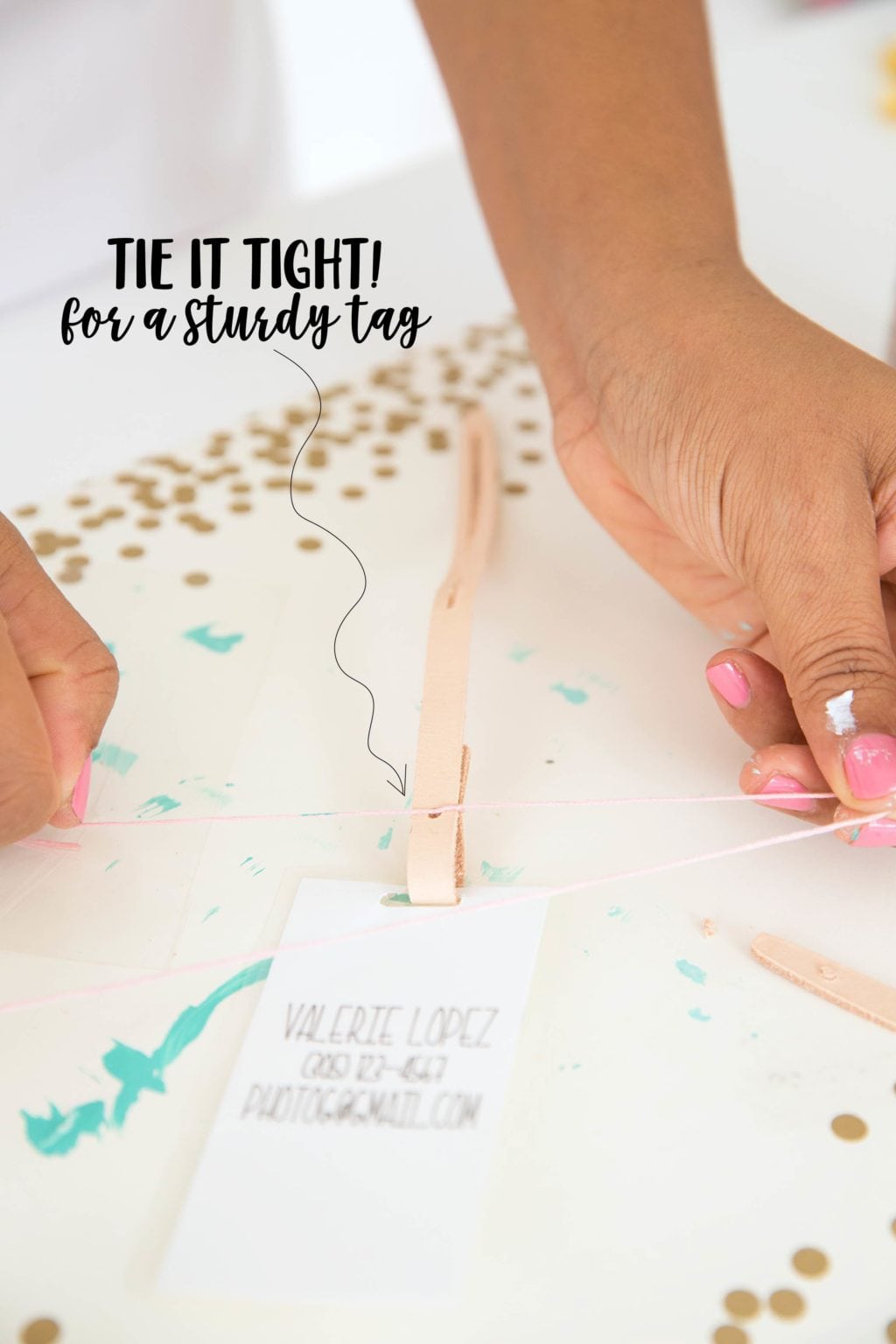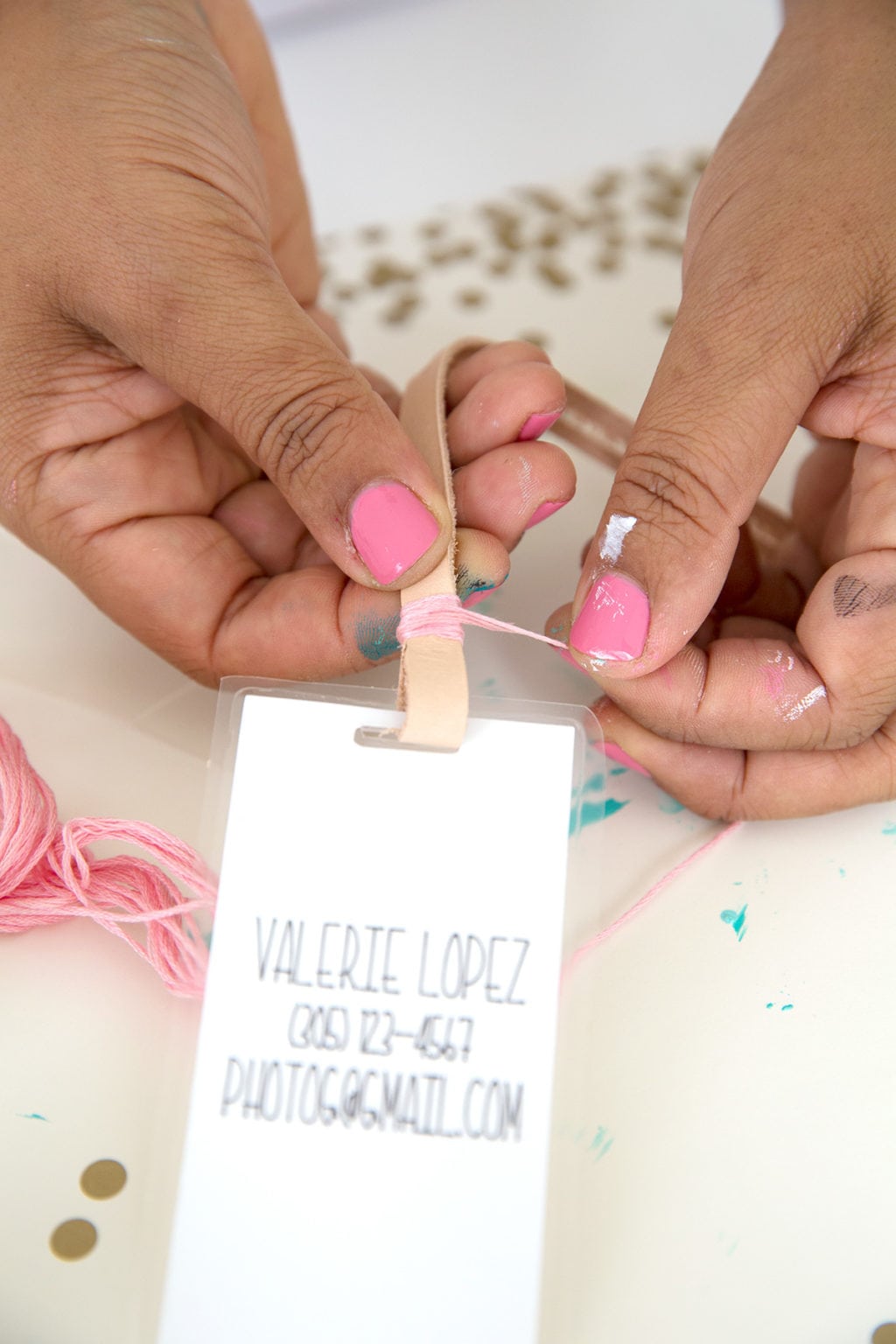 Thread the leather strap through the laminated paper then tie floss through the hole. Then wrap, wrap, wrap the floss around for a sturdy hold.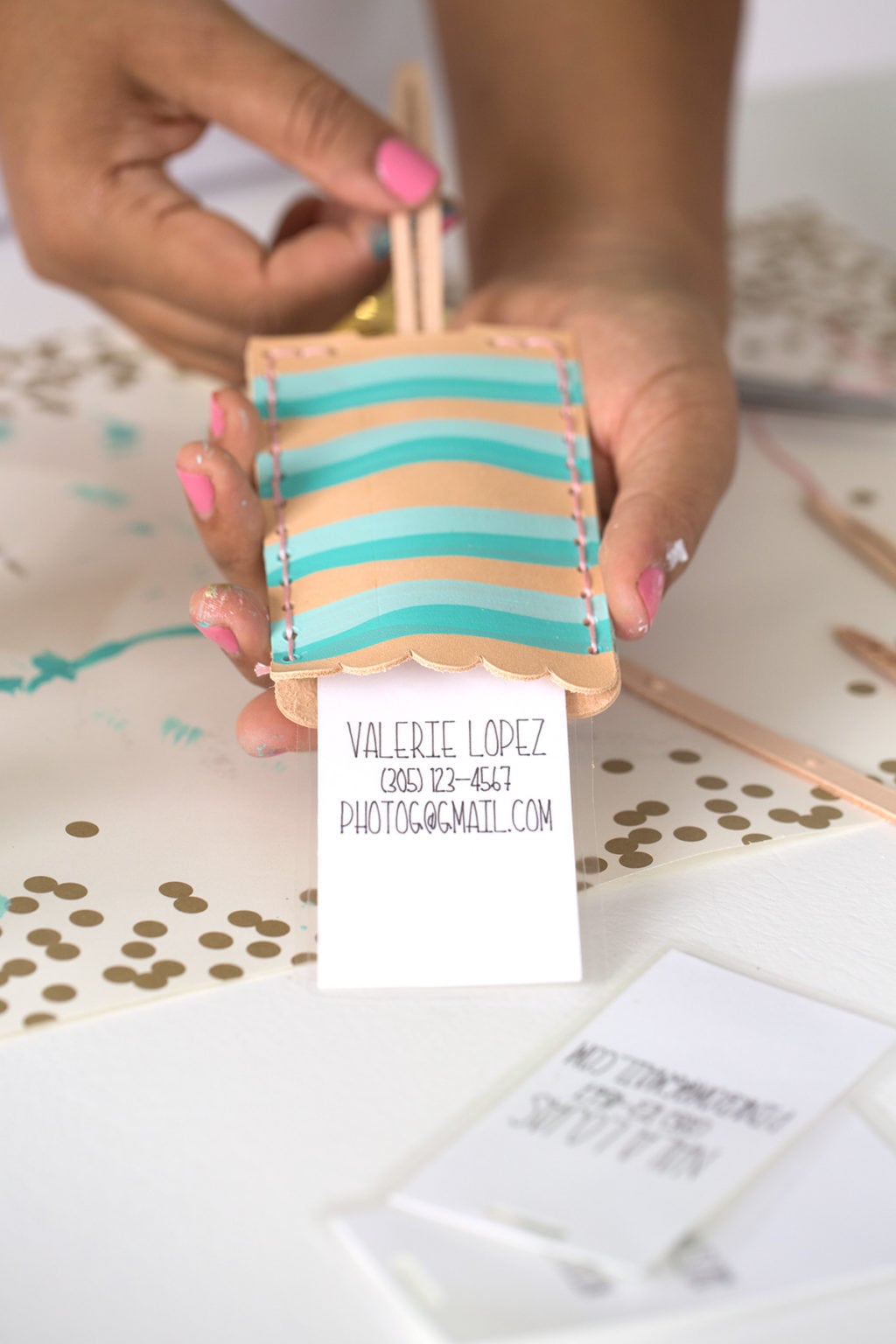 Pull the strap through the cover and your luggage tag is done!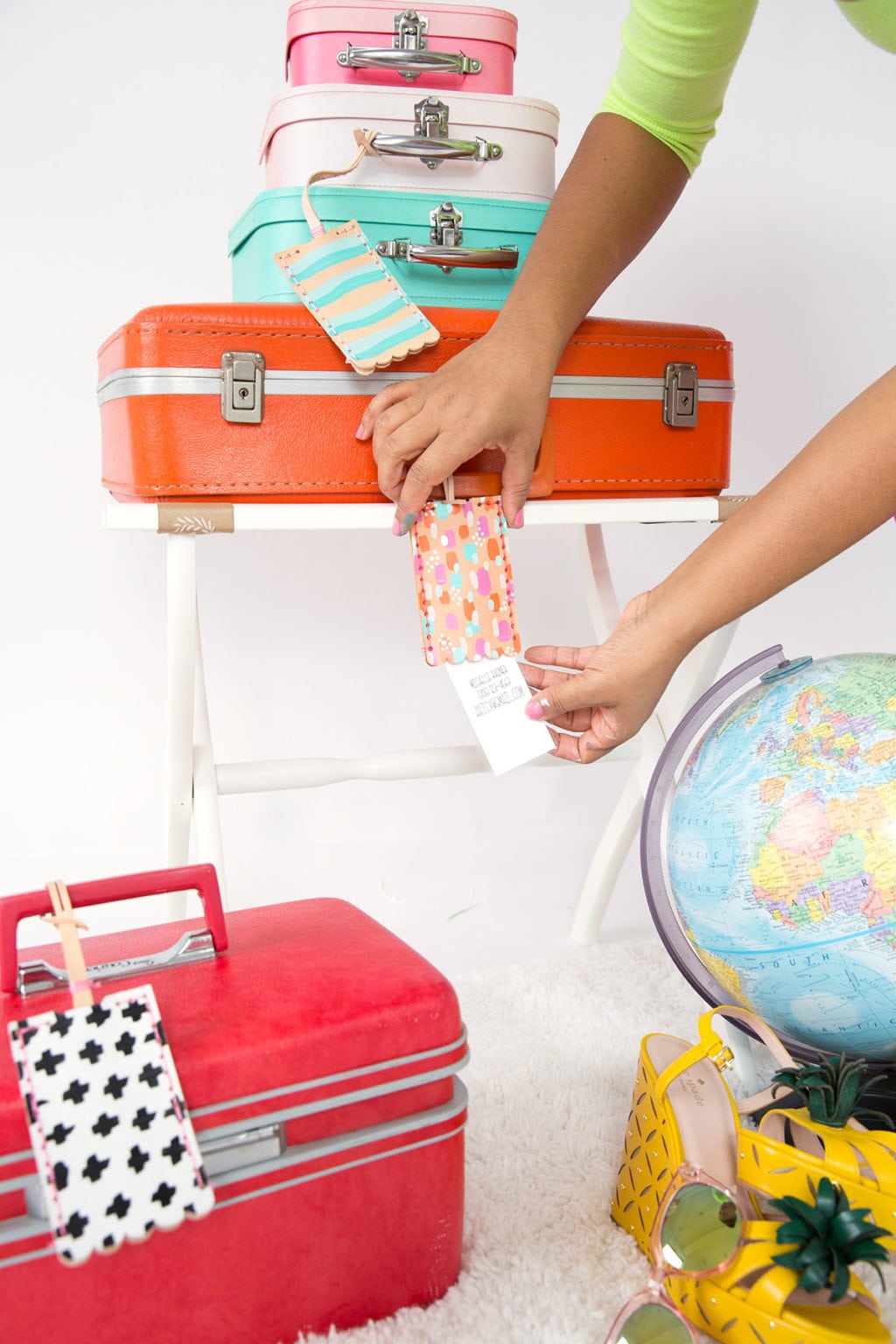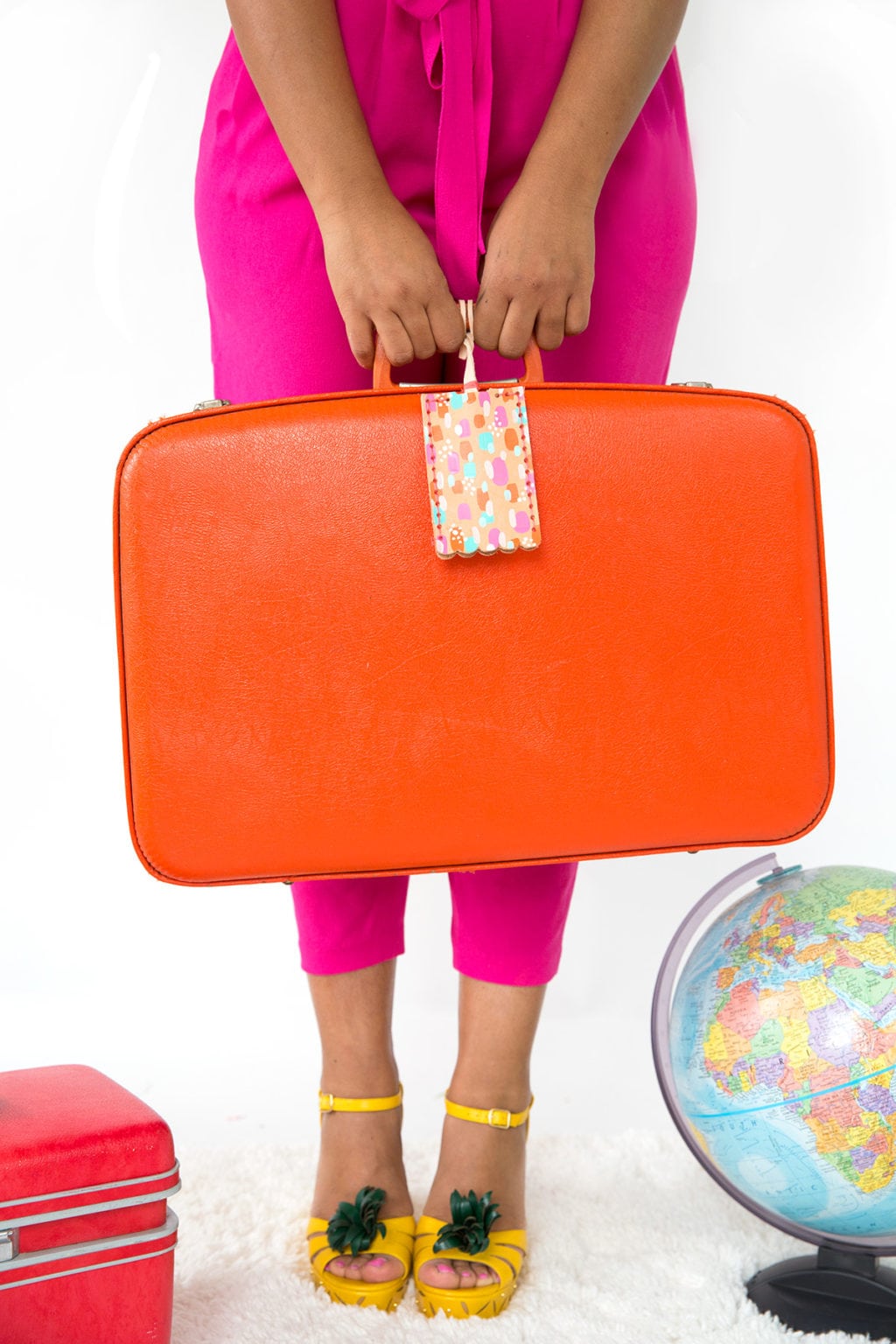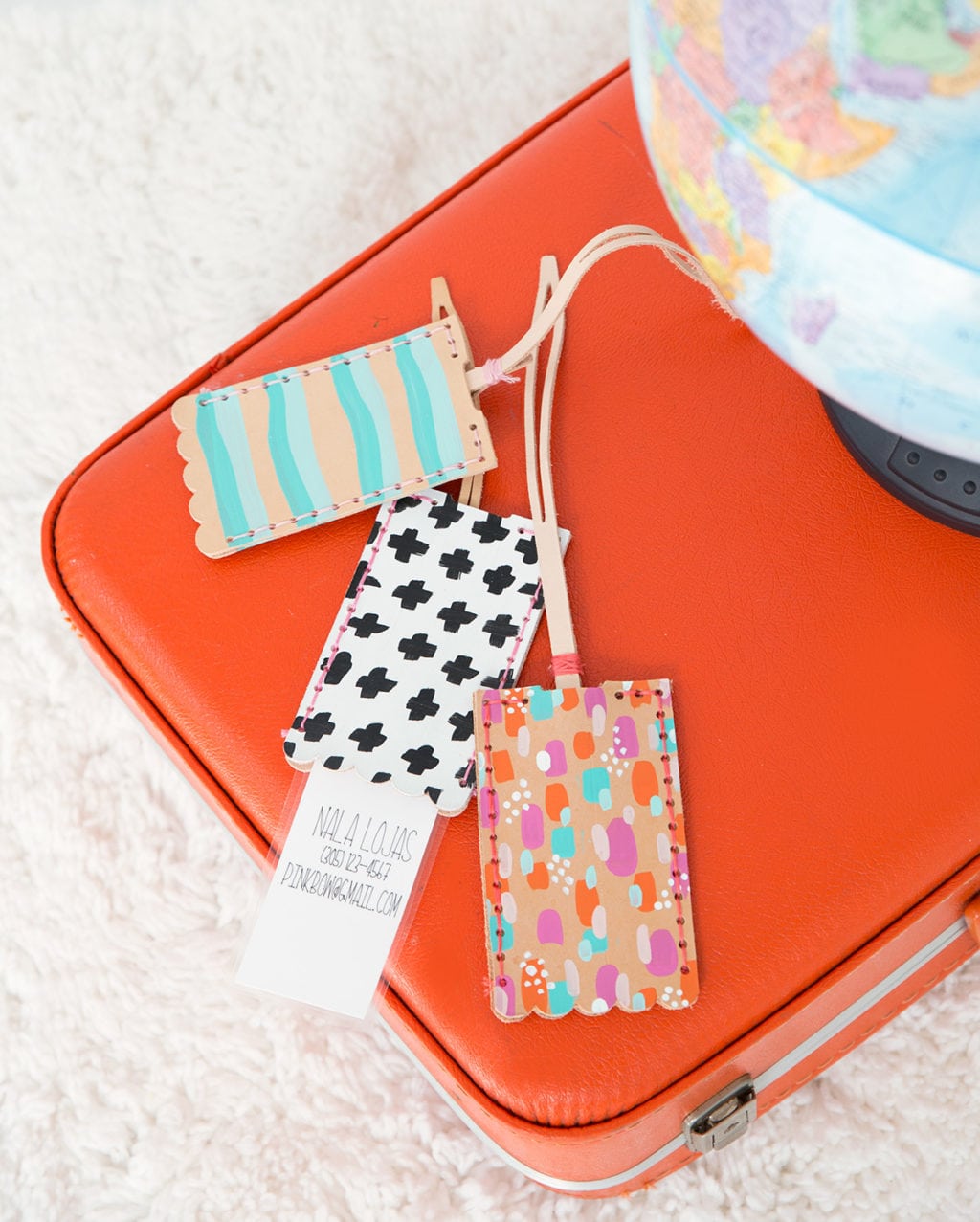 Happy travels! Do you have any fun NYE traditions in your family? Have any of you done the walk around the block with your luggage?!
Photography: Devlopz
Props: Prop Planet