Of all the quandaries, this is the biggest: Where or where shall I put my flair. Am I right?  This is the question that keeps you up at night.
Well, girlfriend, prepare for sweet dreams tonight because I've got the solution to your dilemma. Now, most days you might rock that flair on a denim jacket – but you can't wear a denim jacket everyday. I mean…I guess you could, but at some point people are going to start talking about you and your daily-denim-jacket-habit. Let's trade that jacket for a cute tote. It's completely acceptable to carry the same tote everyday and this tote is just waiting for some flair.
For this project, I took a super affordable faux leather tote bag and added perforation to the front. This way, you have a place for your pins to live and you can easily change out the look. Here's how I put it together: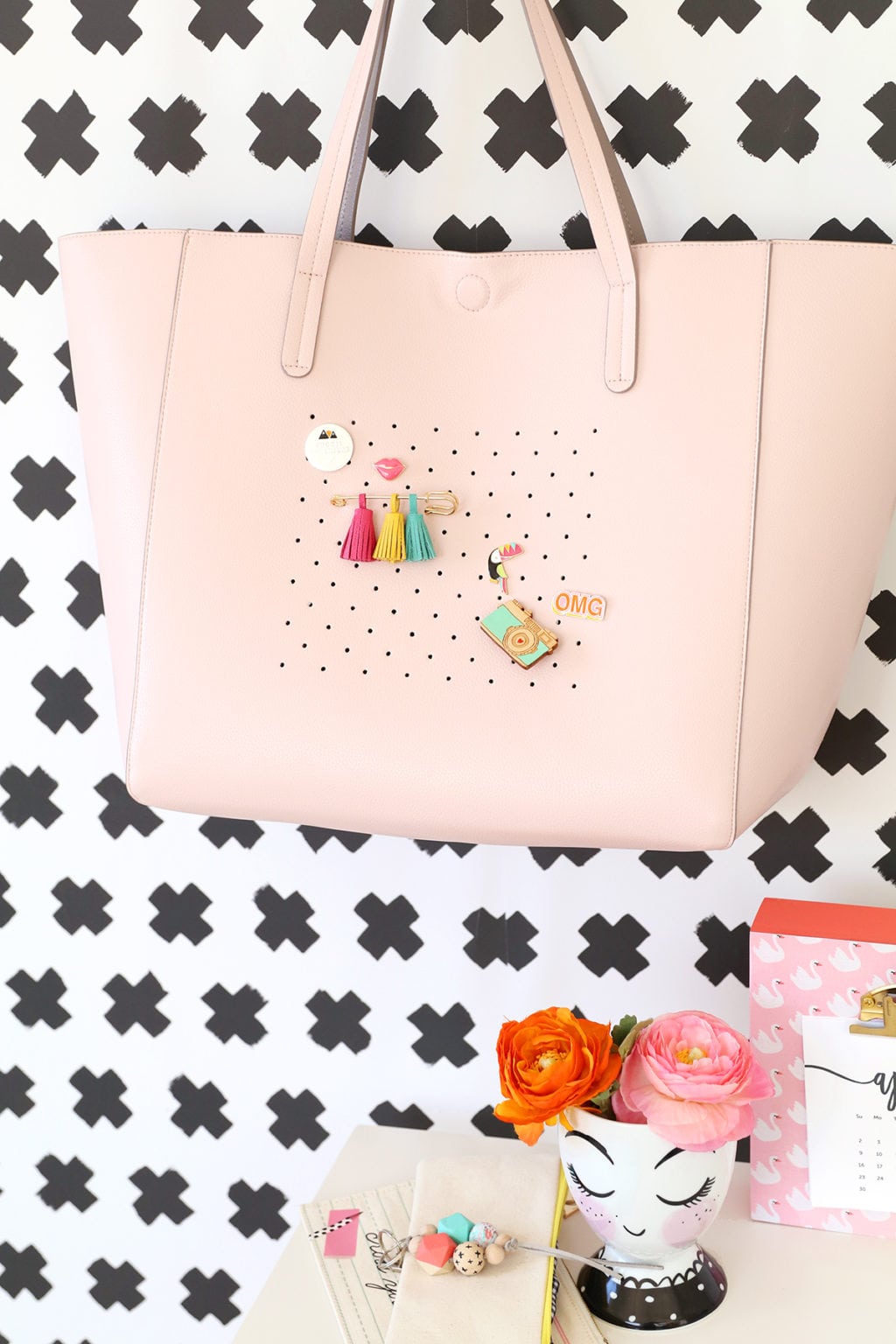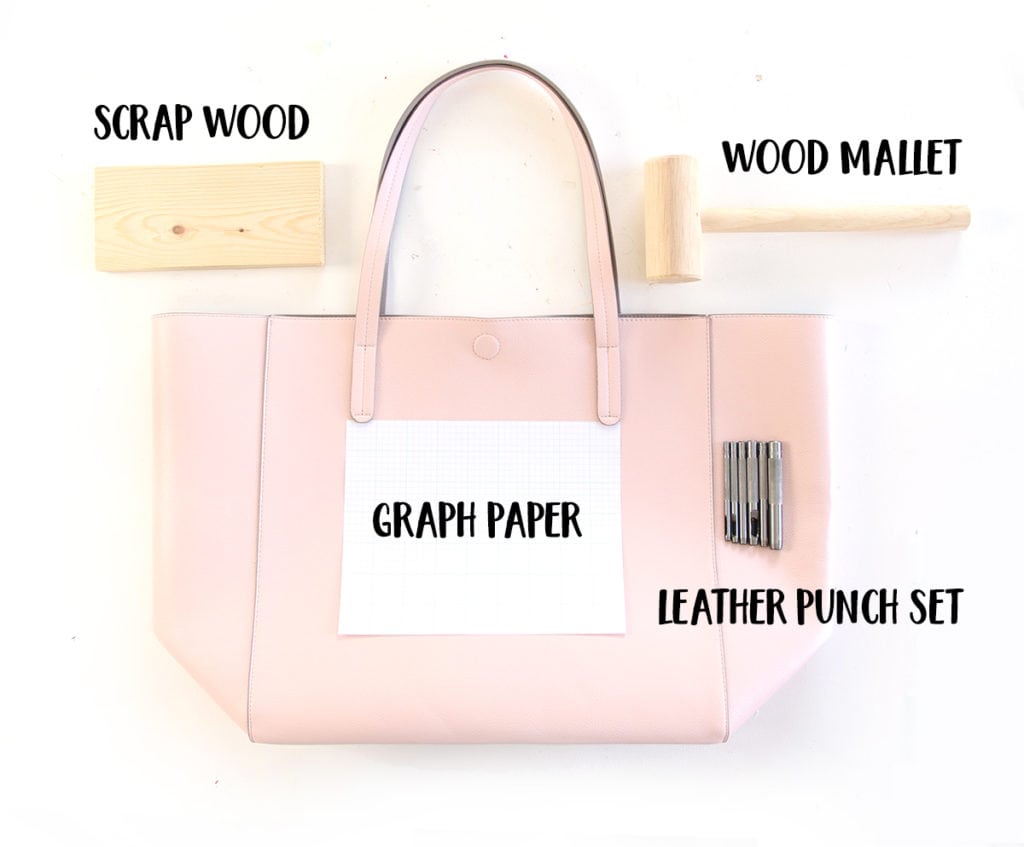 You'll need:
graph paper
a wood mallet or a hammer
a piece of scrap wood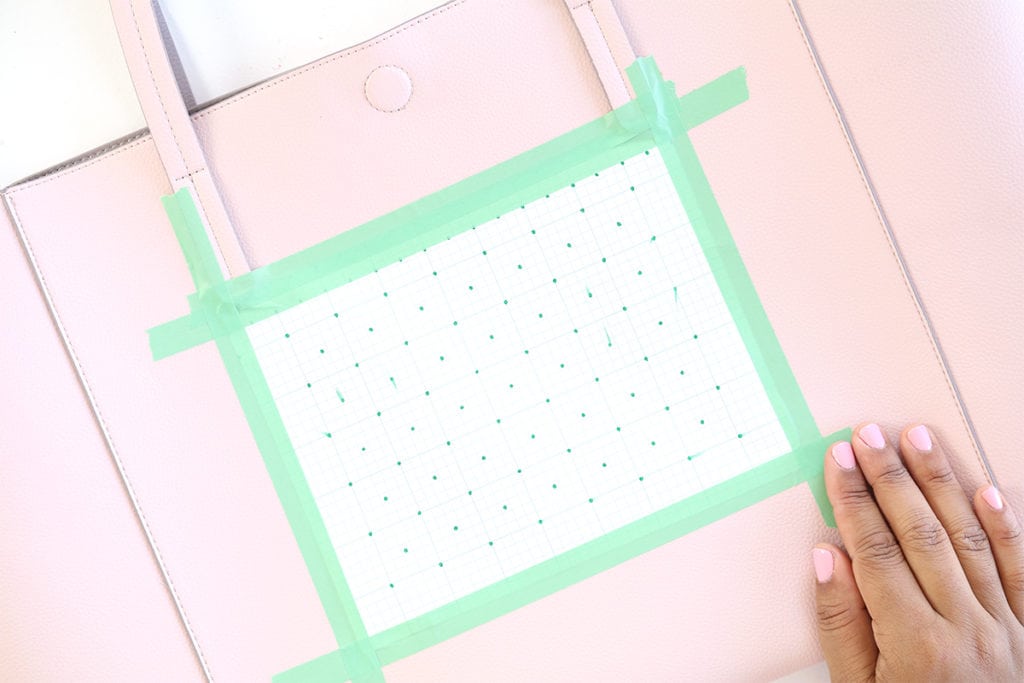 Tape the graph paper onto the bag and draw dots on the graph paper where you want your holes to go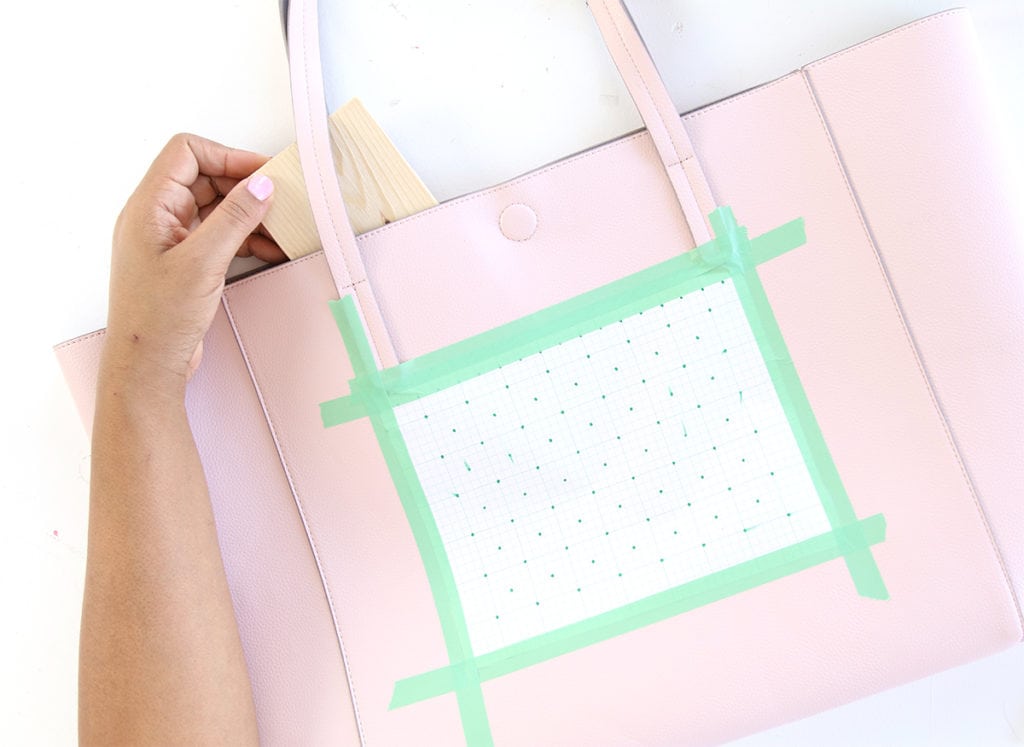 Place a piece of scrap wood inside the tote. This will give you a firm surface to punch into when you start hammering away.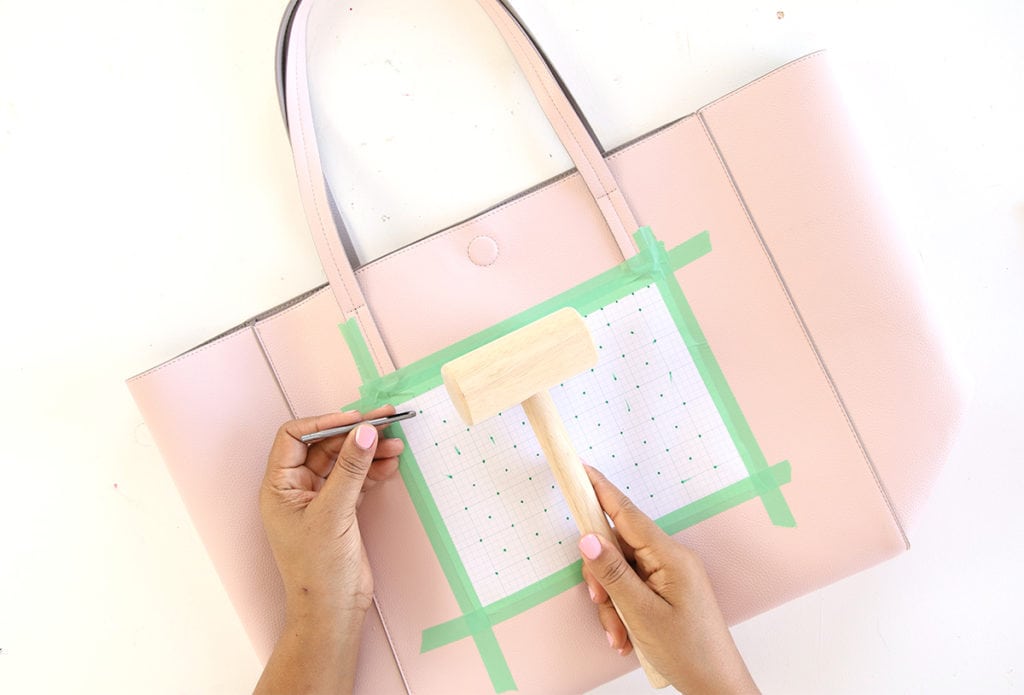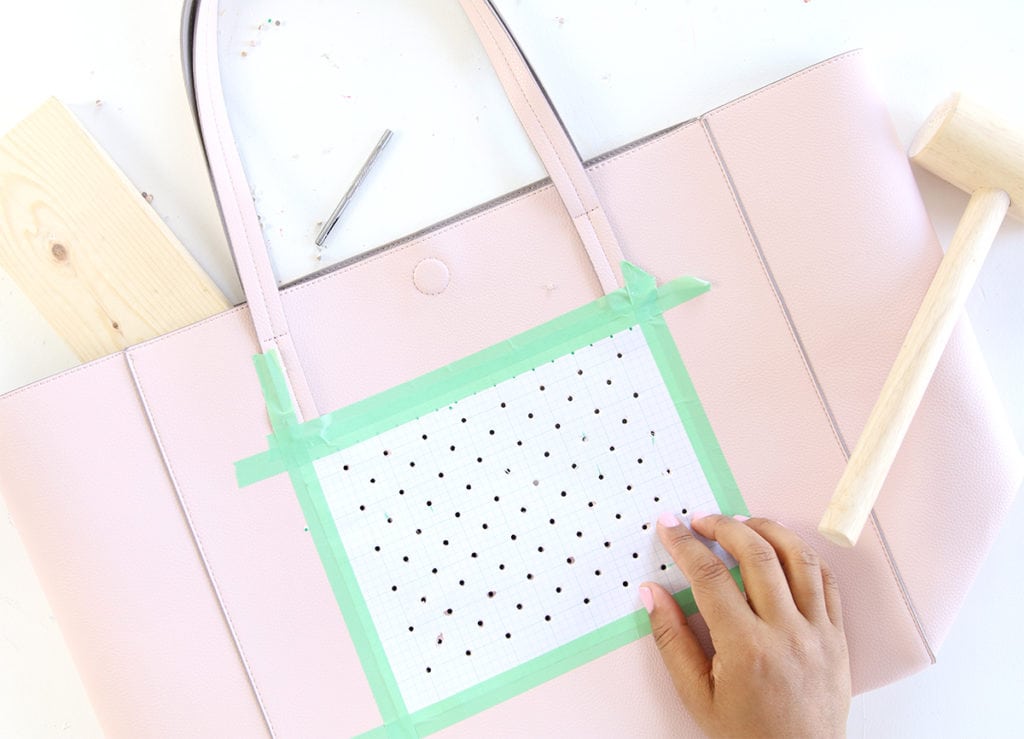 One by one, place the 1/8″ leather punch onto each dot and hammer until you punch through the bag. Work your way all the way down the grid.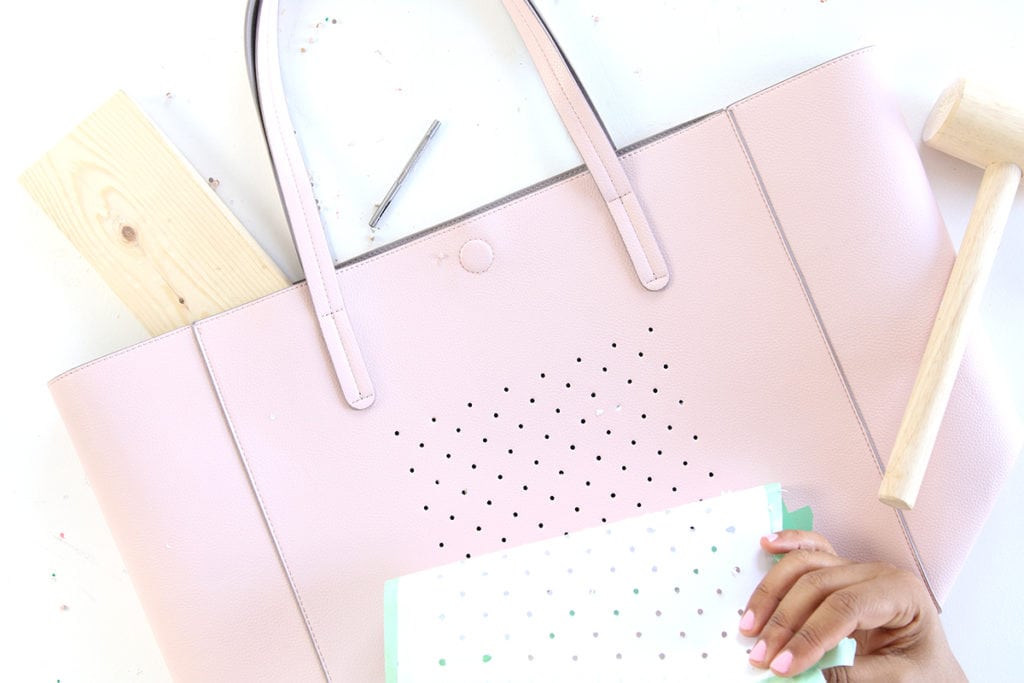 Remove the graph paper to reveal the perforated pattern on the front of the bag