This purse if a beauty. The price…well…it's not so pretty.
The great thing about a $3300 handbag is that any DIY version will be less expensive and this particular purse rings in at about $50 once you have the basic supplies on hand. If you followed my tutorial on making leather flowers with the Cricut Cuttlebug, then you already know how to create a pile of pretty blooms. With those you can create a ton of different projects, including this amazing, designer inspired DIY leather flower crossbody purse.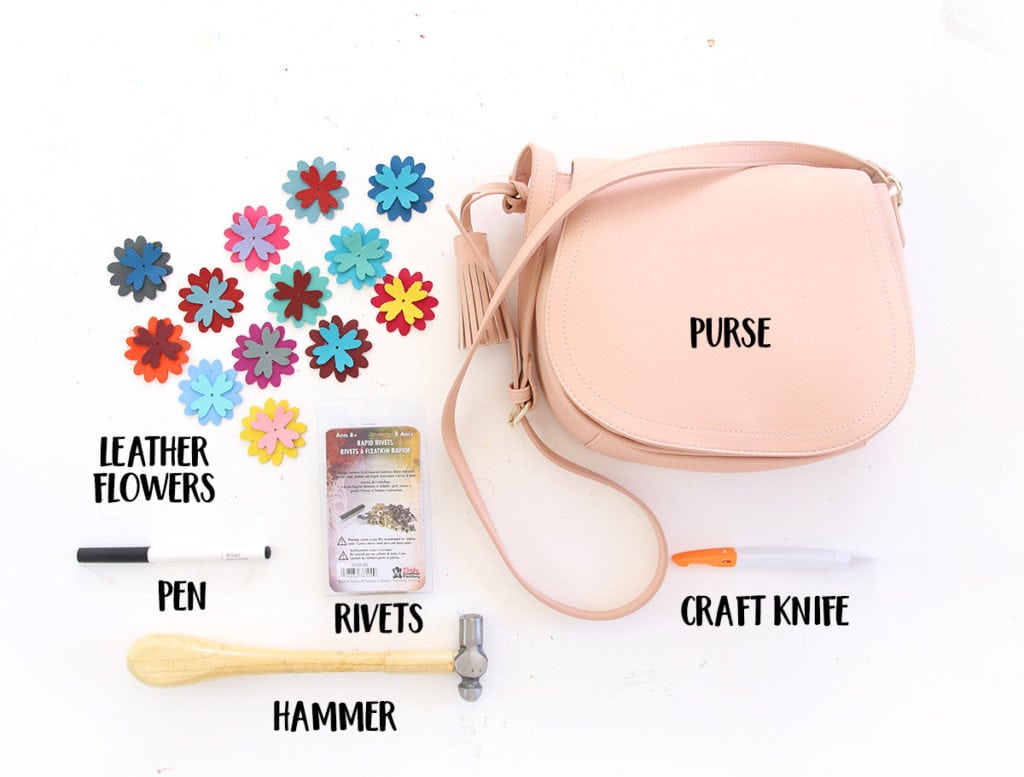 You'll need:
a simple crossbody bag. I used this one
Craft knife
Hammer
Pen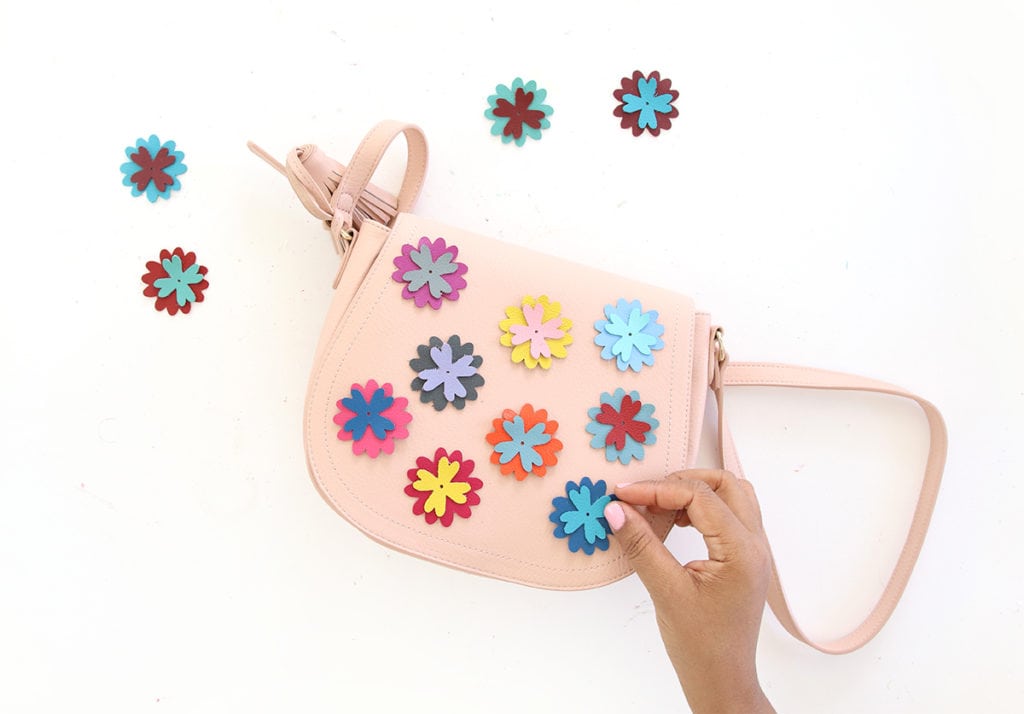 Arrange the flowers onto the bag in whatever way you like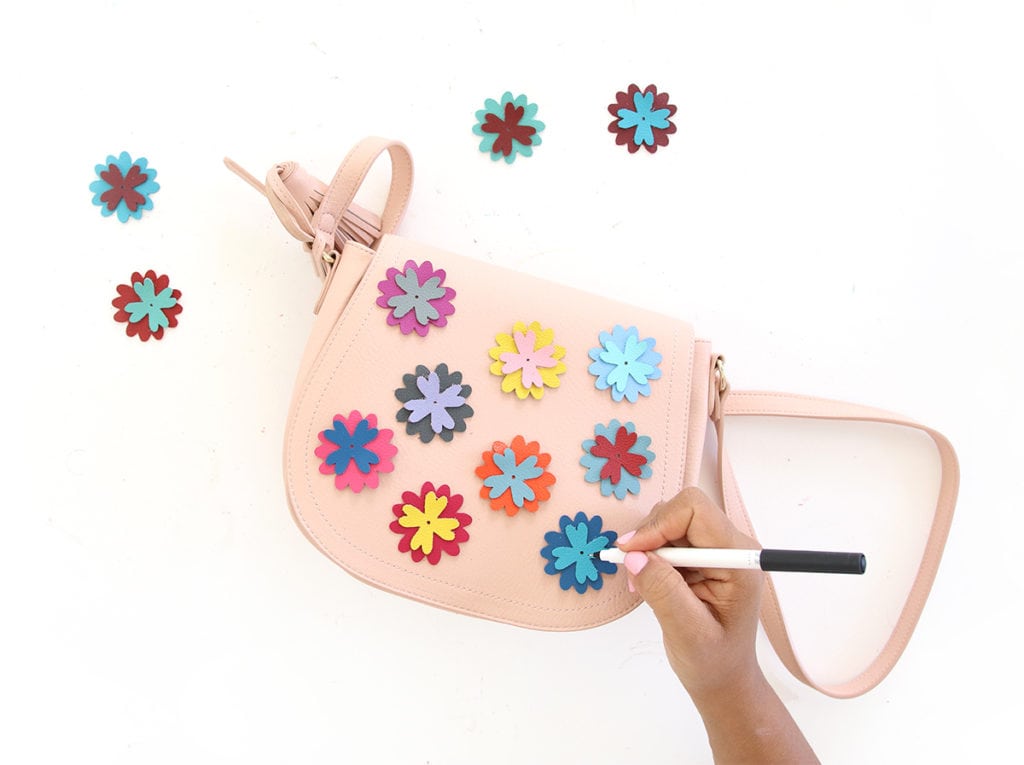 Use the pen to mark the centers of each flower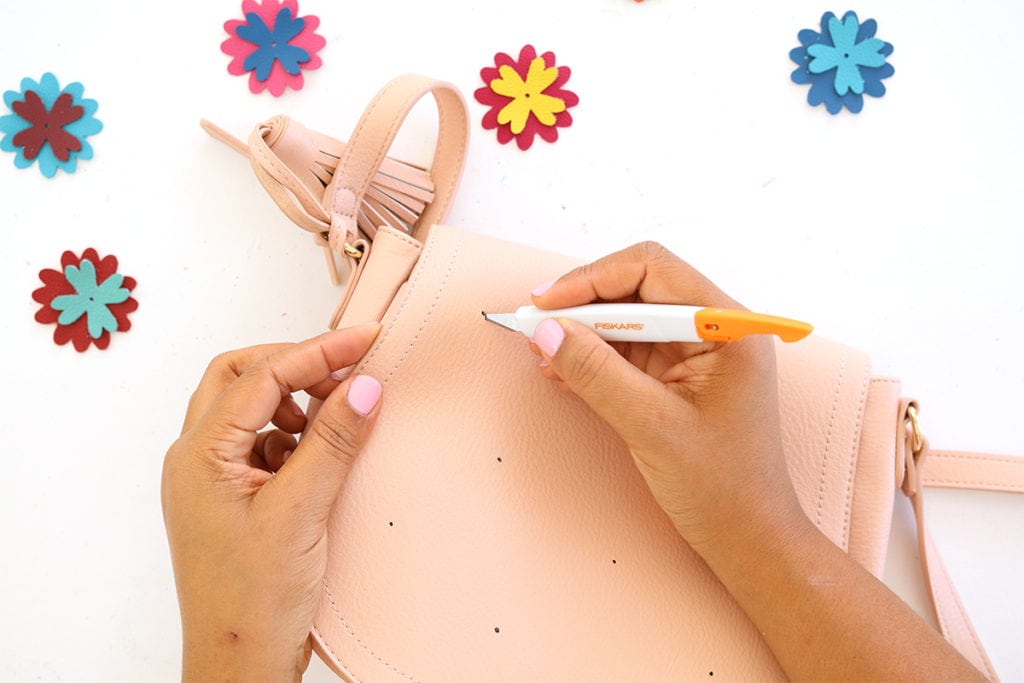 Remove the flowers then use a craft knife to cut into each pen marking.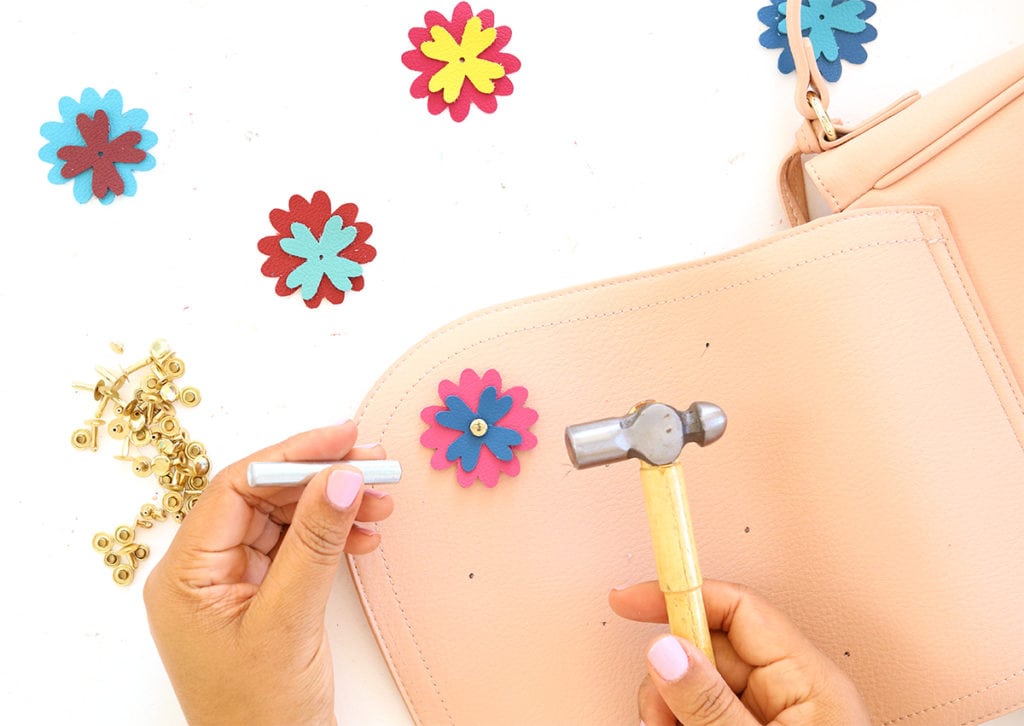 Place the flowers and use the rivets according to package instructions to secure them into place.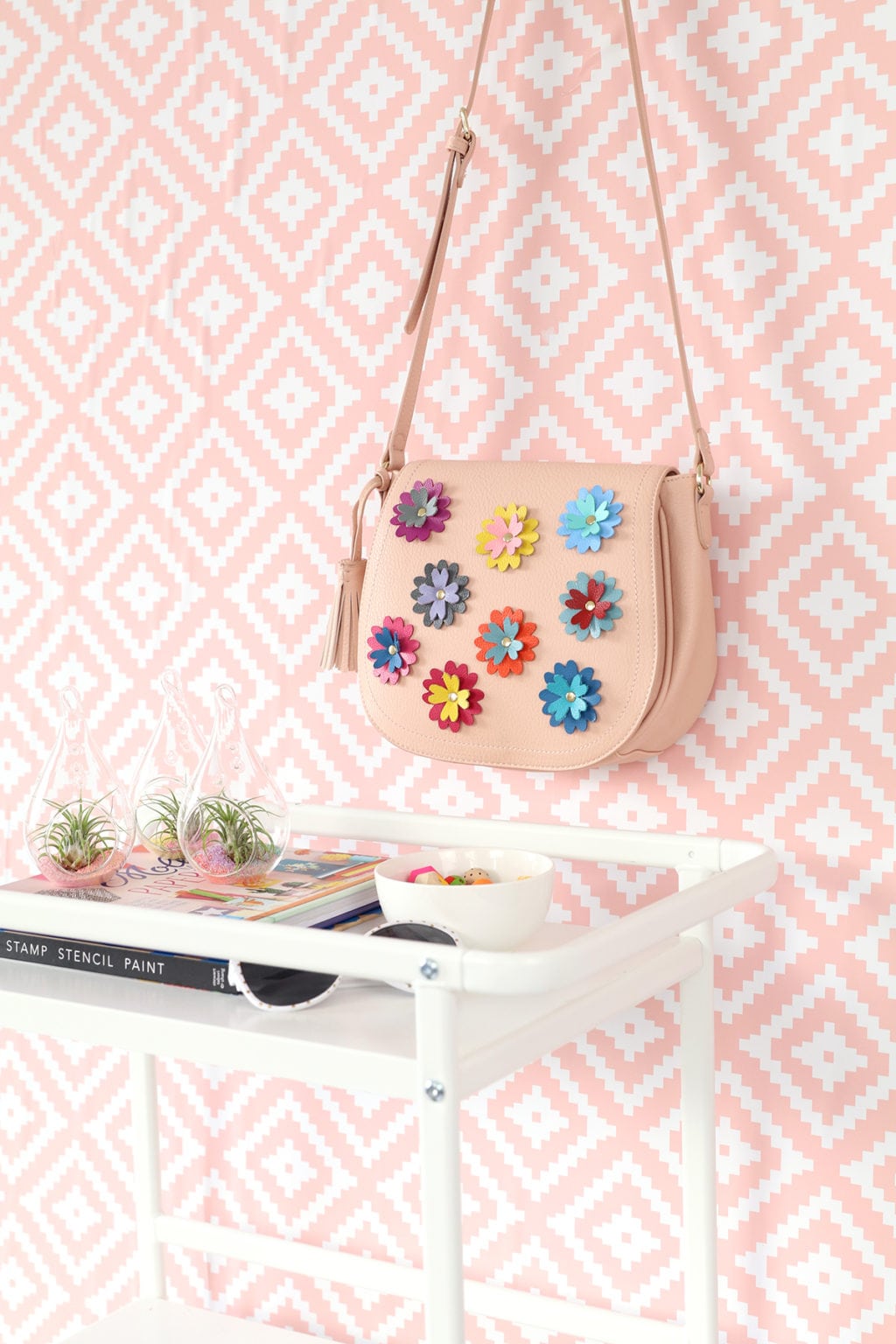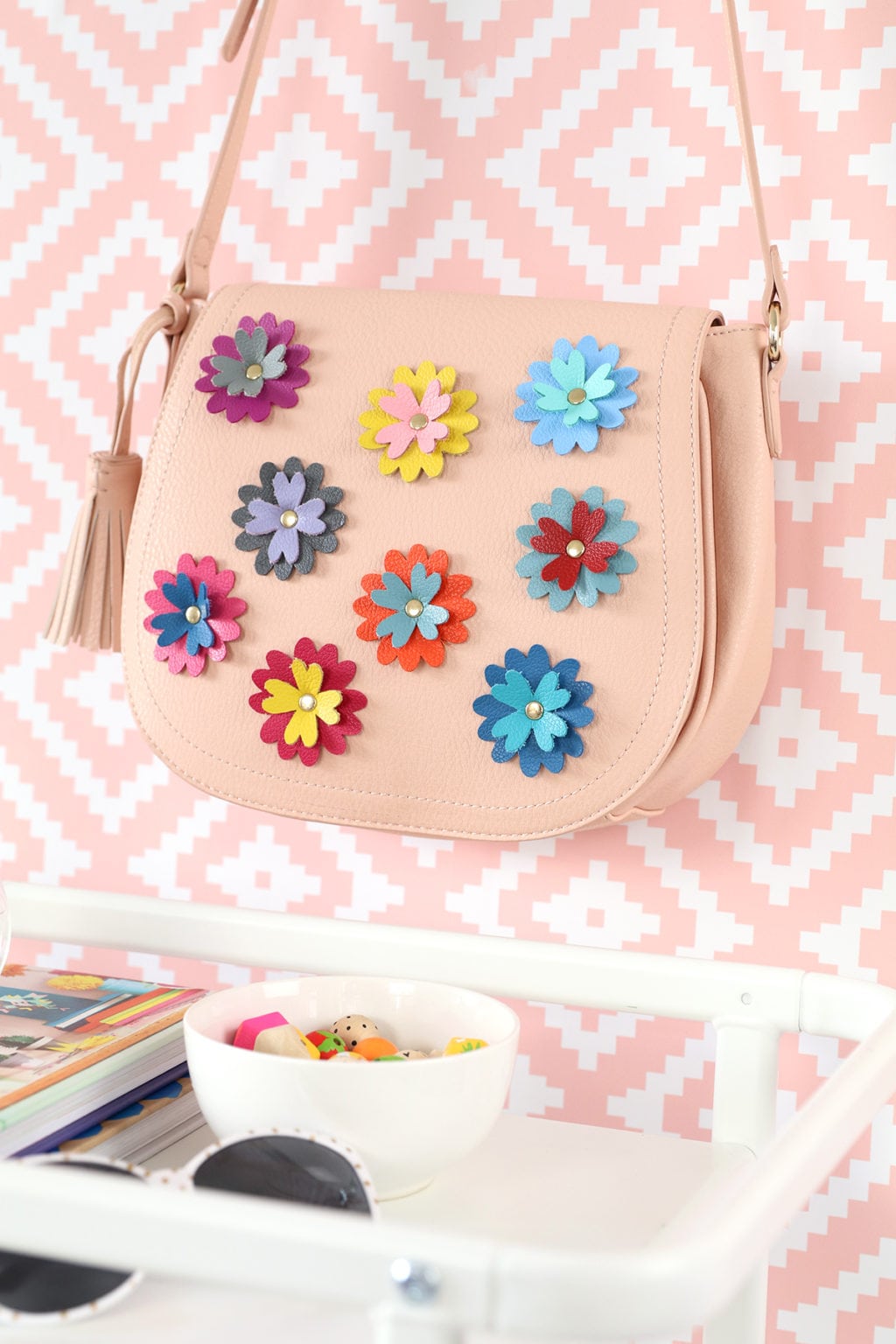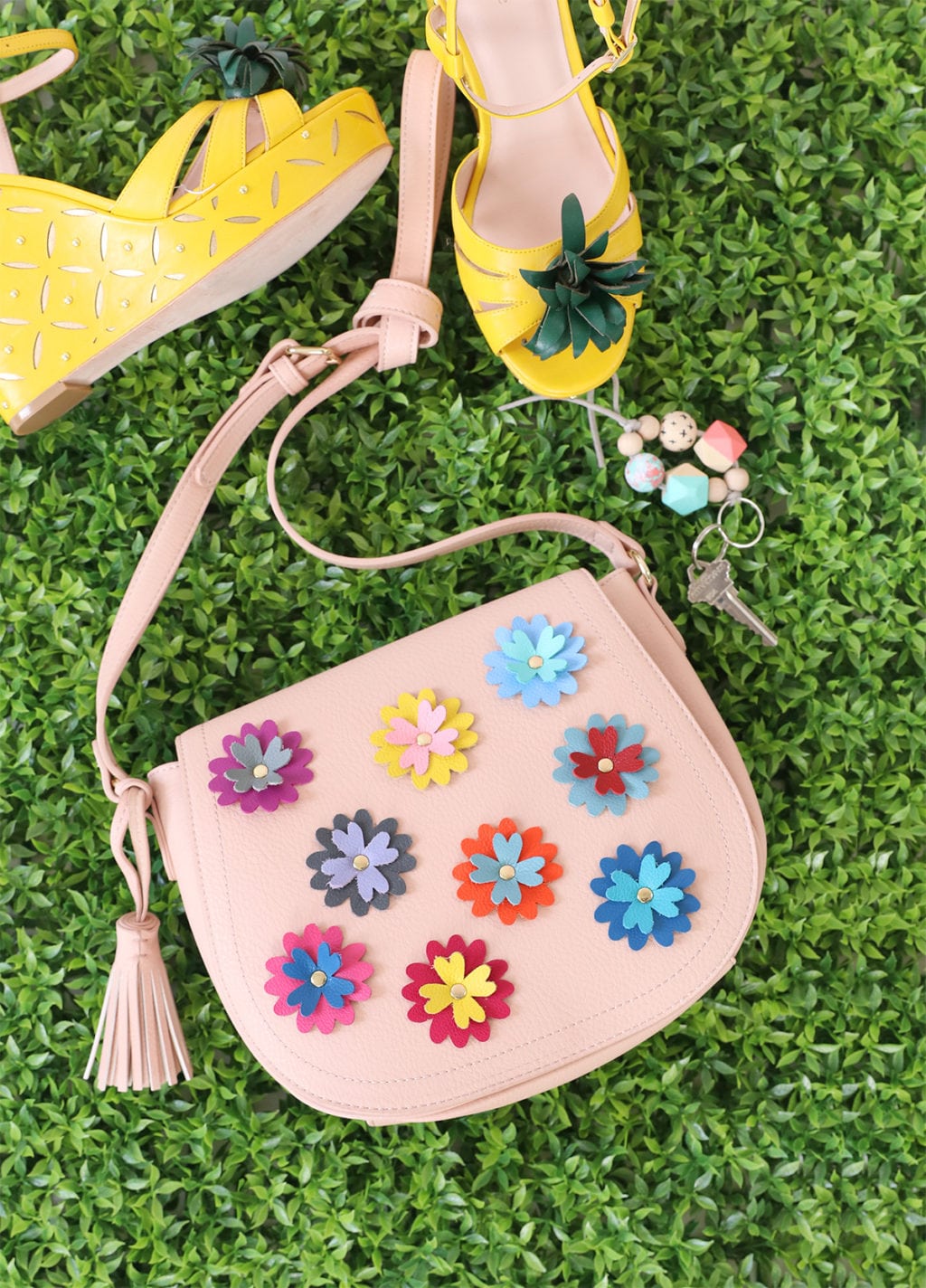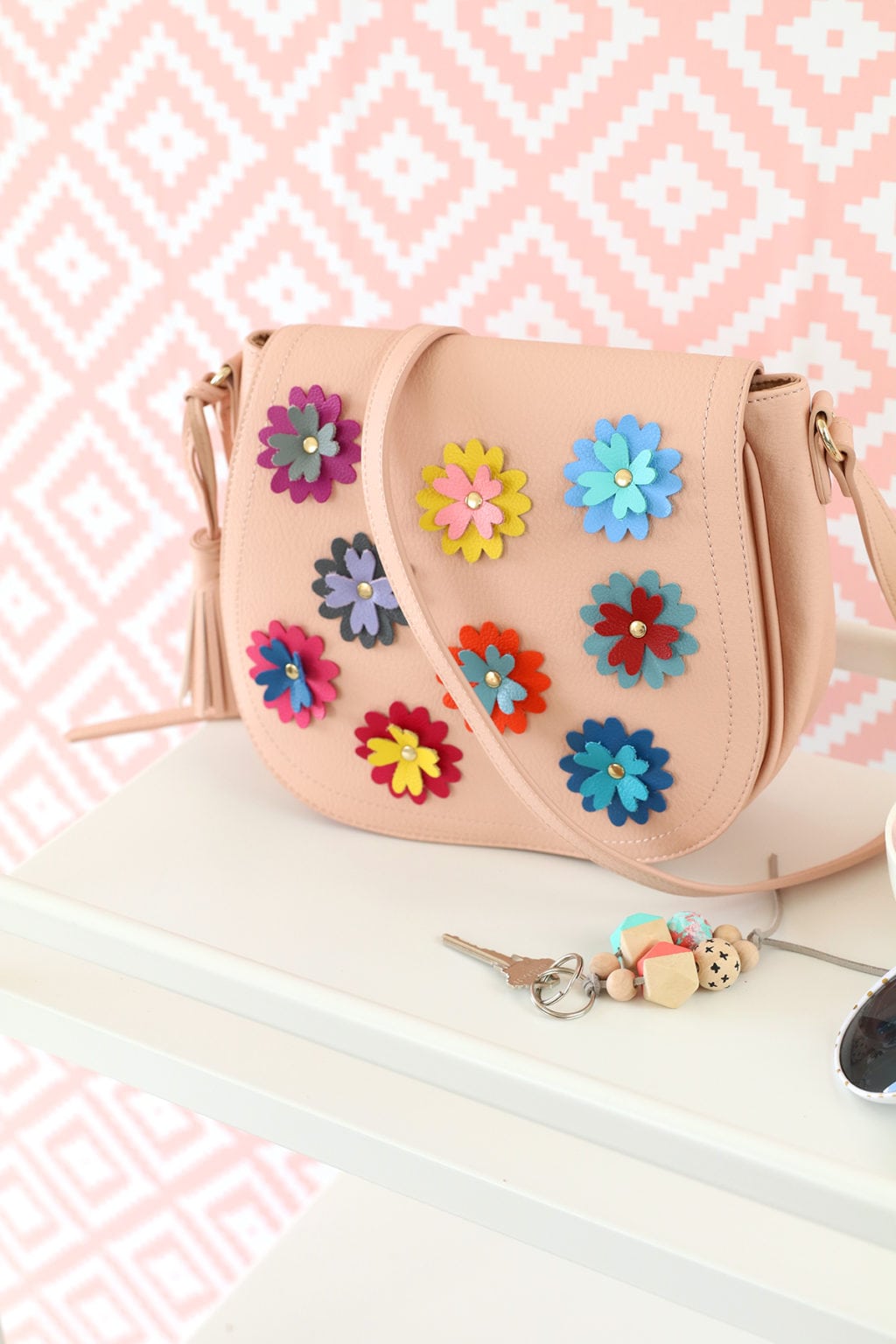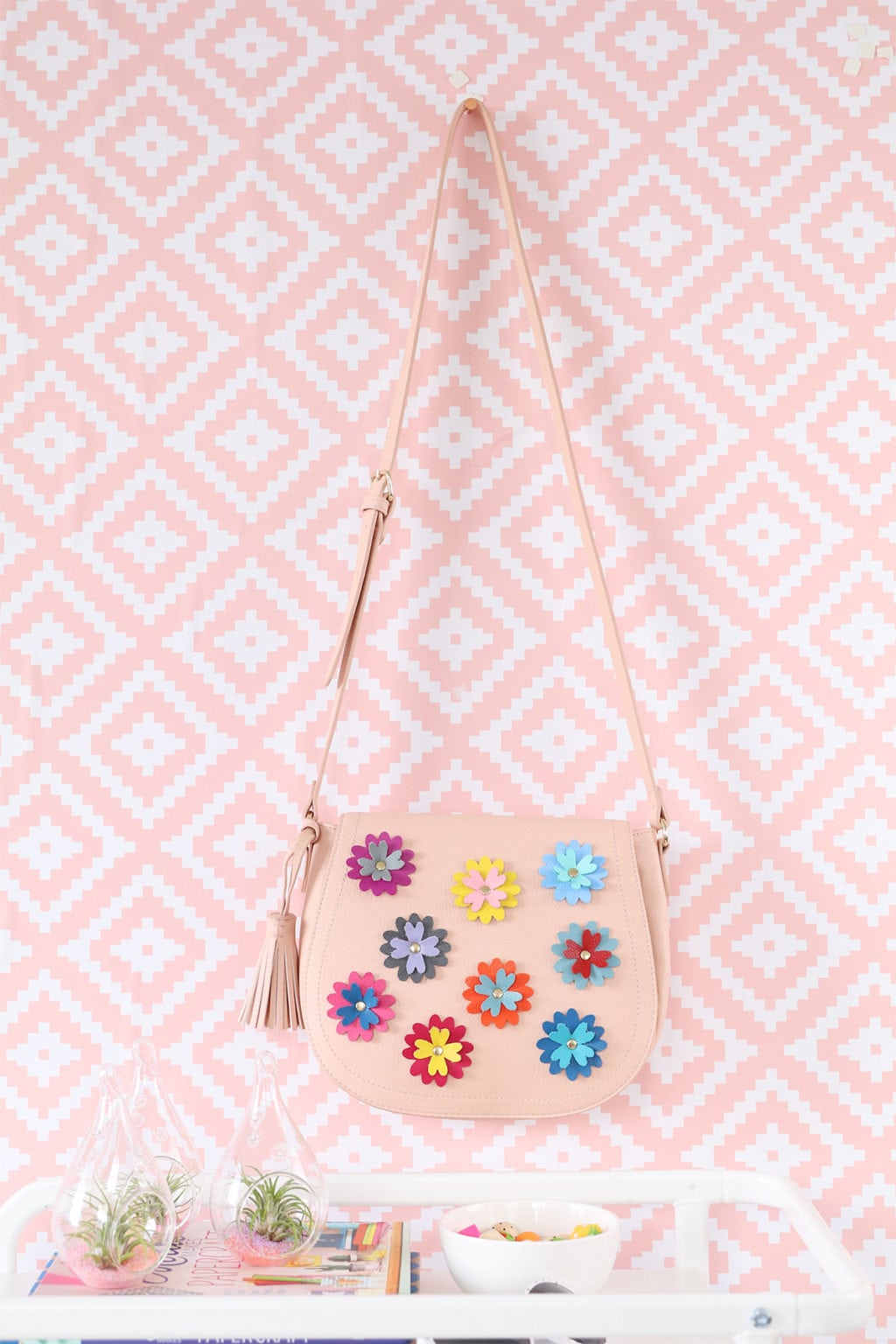 I'm pretty proud and excited about how this project turned out! Have I convinced you to give leather flowers a try?!