Happy Day-After-National-Handwriting-Day. If you're anything like me, your handwriting sucks today just like it did yesterday so you can forgive me for being one day late.
Of all the handwriting tasks, writing on a chalkboard is by far the hardest but fear not, I've go the solution. This DIY transfer technique will give you the perfect chalkboard lettering because we're not using your handwriting, we're using K.Becca's – because her handwriting is perfection and mine is not. With a piece of chalk and a few basic supplies, you can create the perfect menu board. You can also use your own printables or favorite fonts to personalize the chalkboard in any way you want.
Here's what you'll need: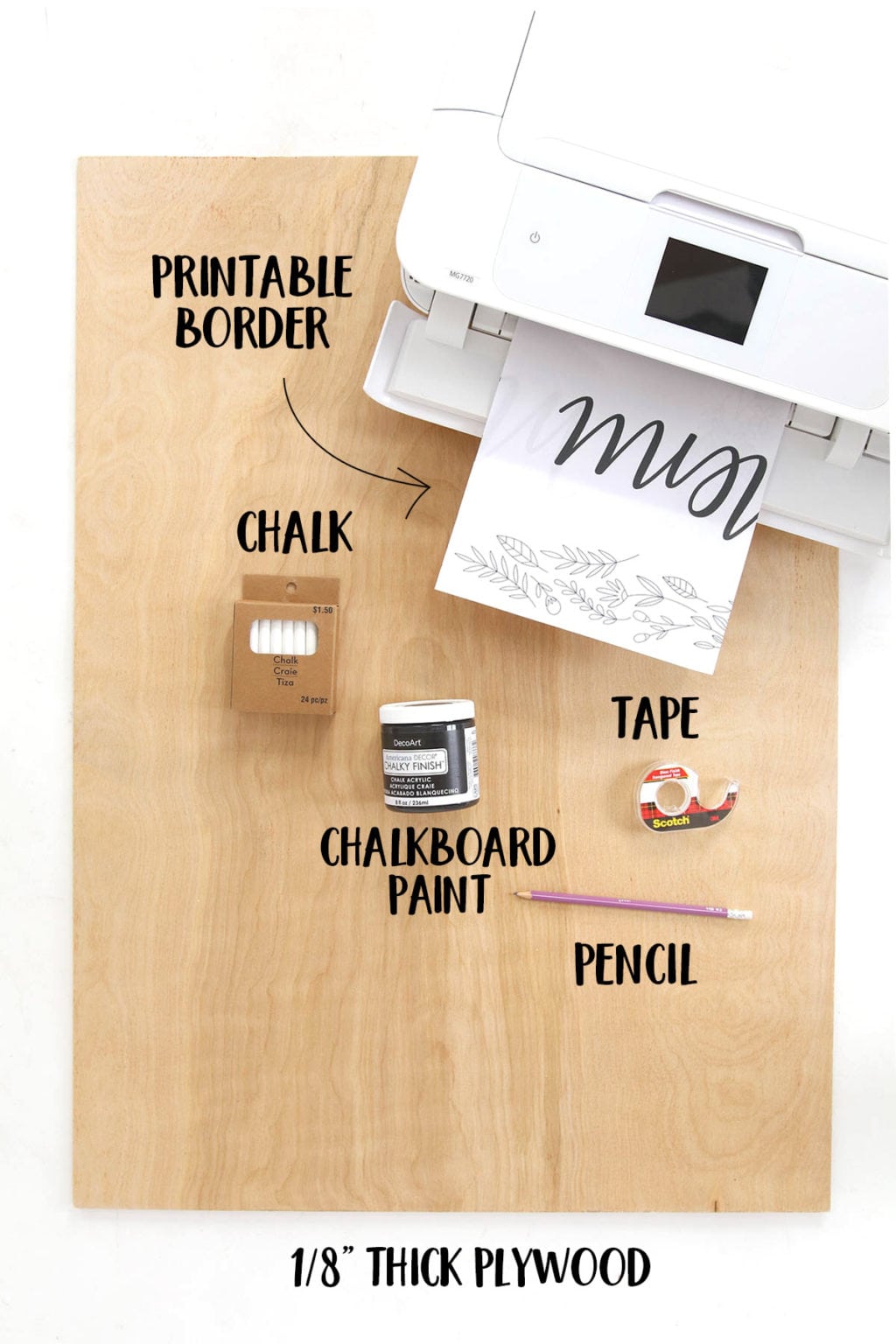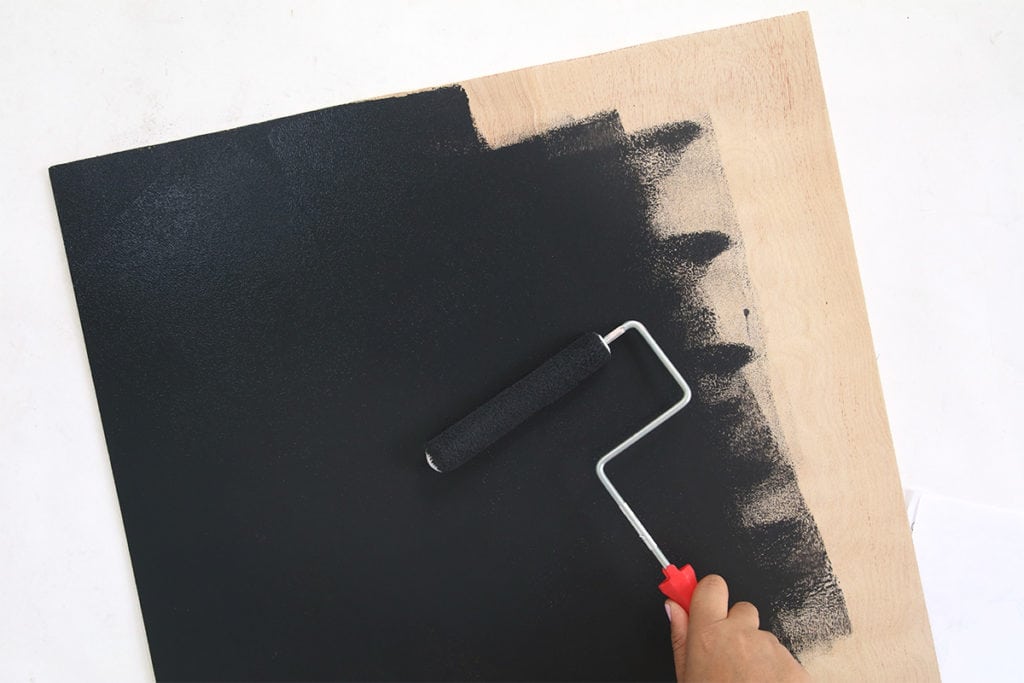 Paint the board with DecoArt Chalky Finish paint in Carbon. You'll need to paint three coats, letting it dry in between coats.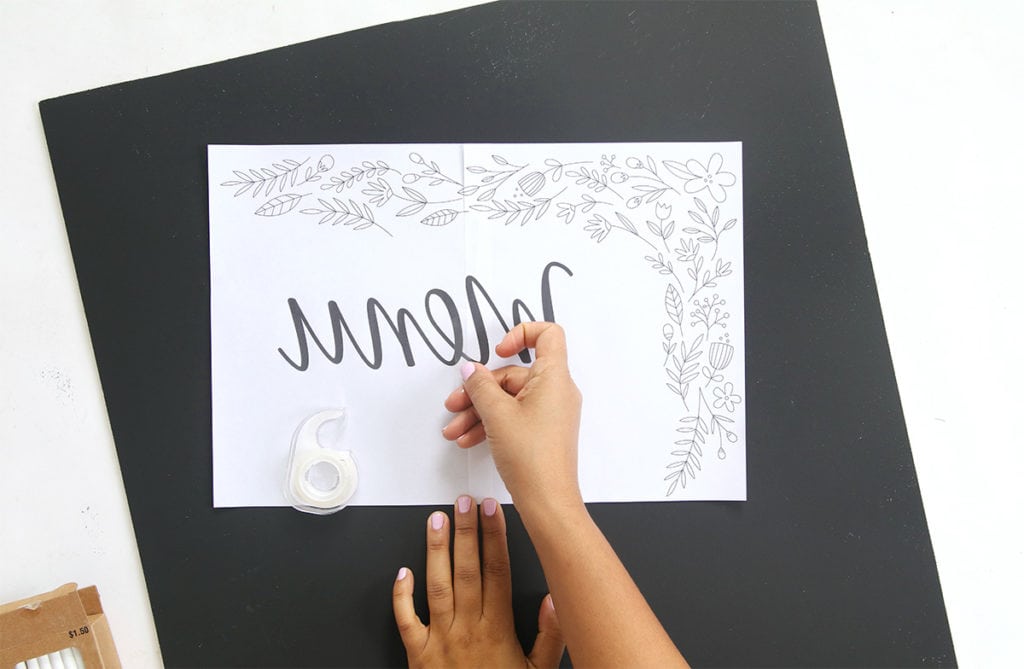 Print out the menu board design using your Canon PIXMA MG7720 and tape the sheets together. Be careful to avoid placing tape over any of the portions where there is text or an image.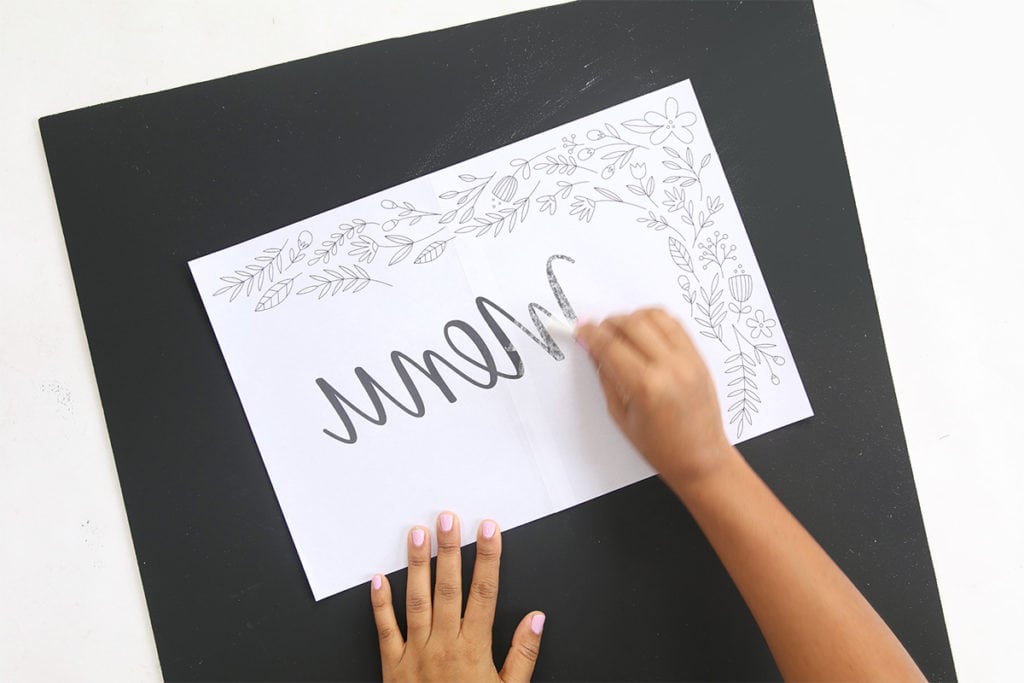 Rub chalk all over the sheets, making sure to cover any where there is text or an image.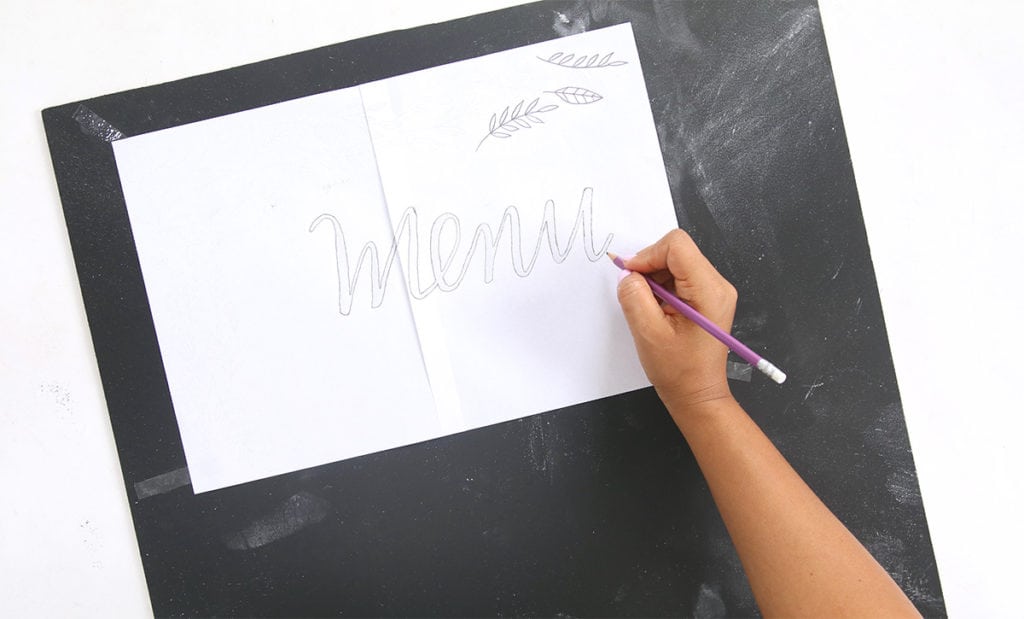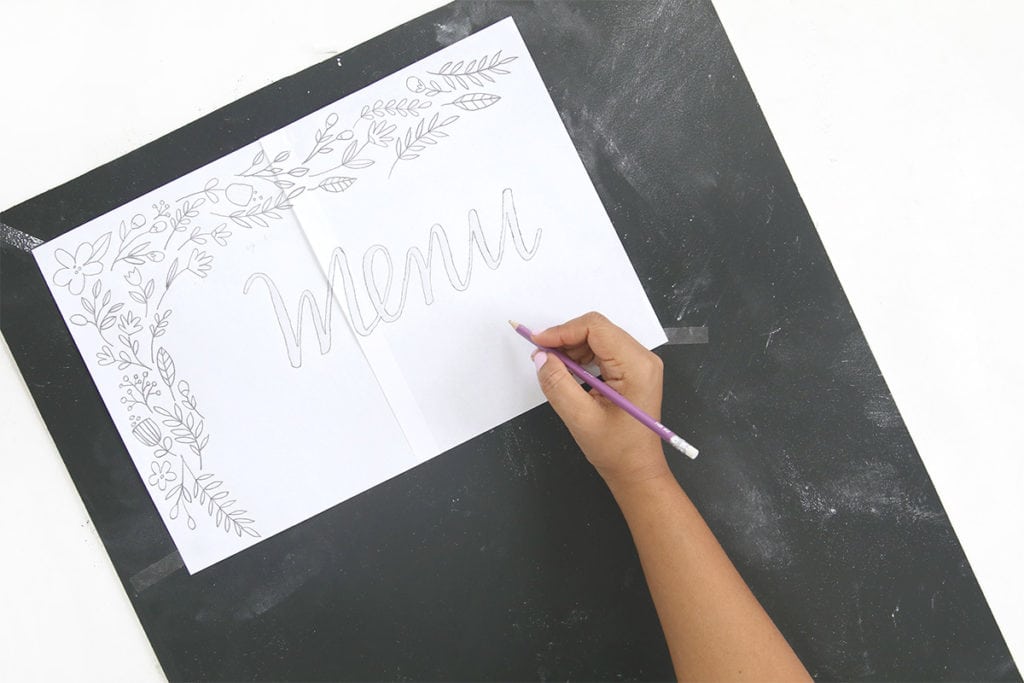 Flip over the paper, tape it into place on the chalkboard and start tracing with a pencil. Press firmly with the pencil to make sure the images and lettering transfer well.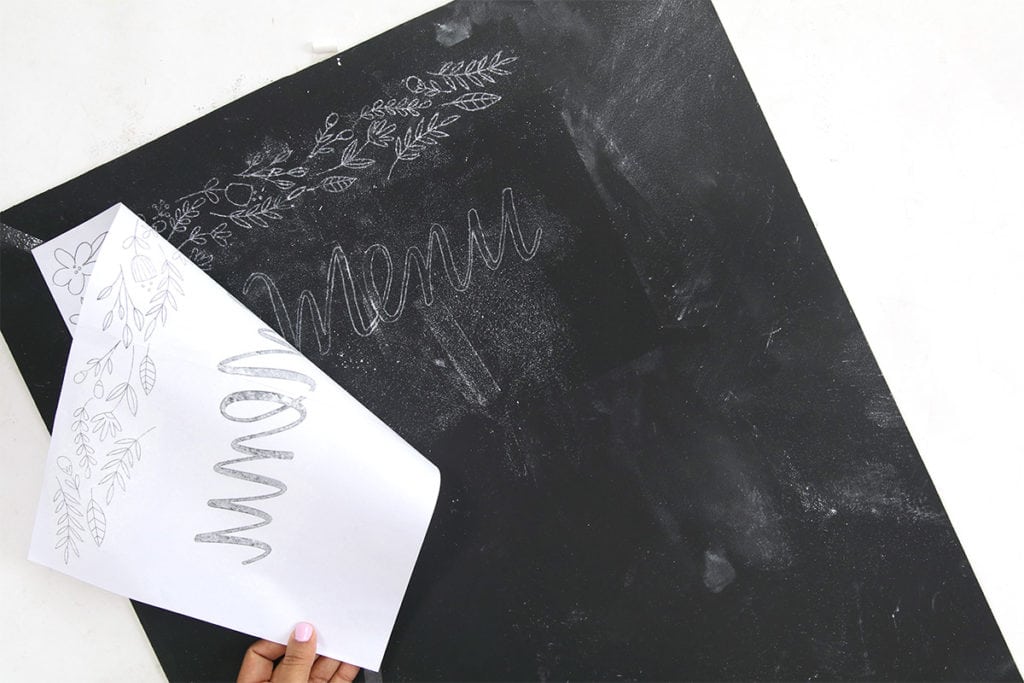 When you're done tracing, lift the paper from the chalkboard and you'll have a chalk outline left in its place!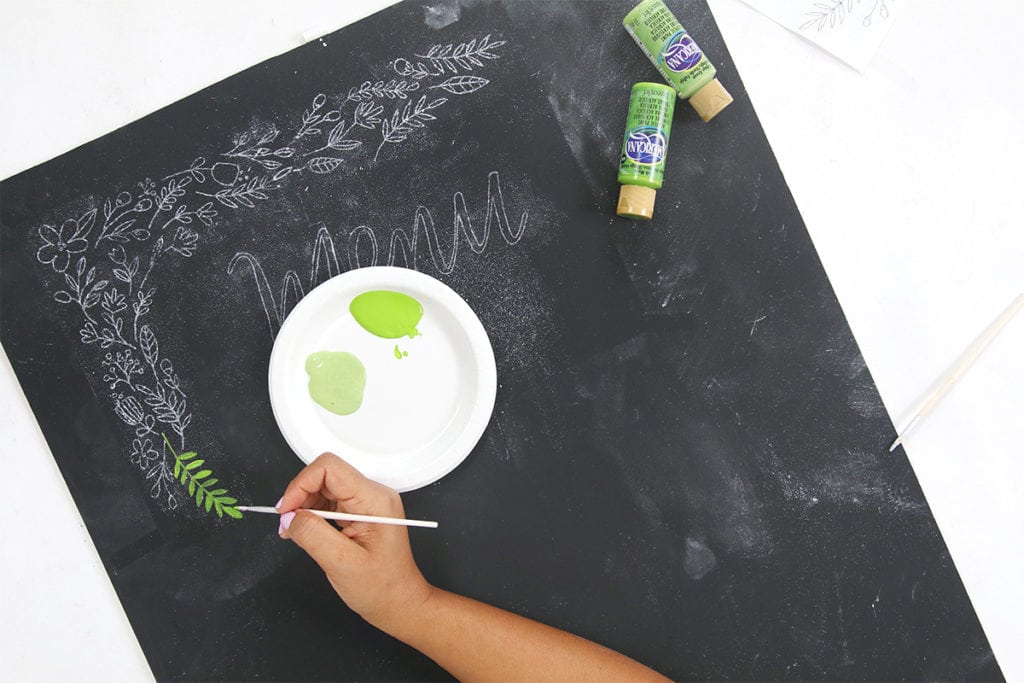 Last thing to do, grab some paint and fill in the design! Use a fine tip, detail paint brush to make it easier to stay in the lines.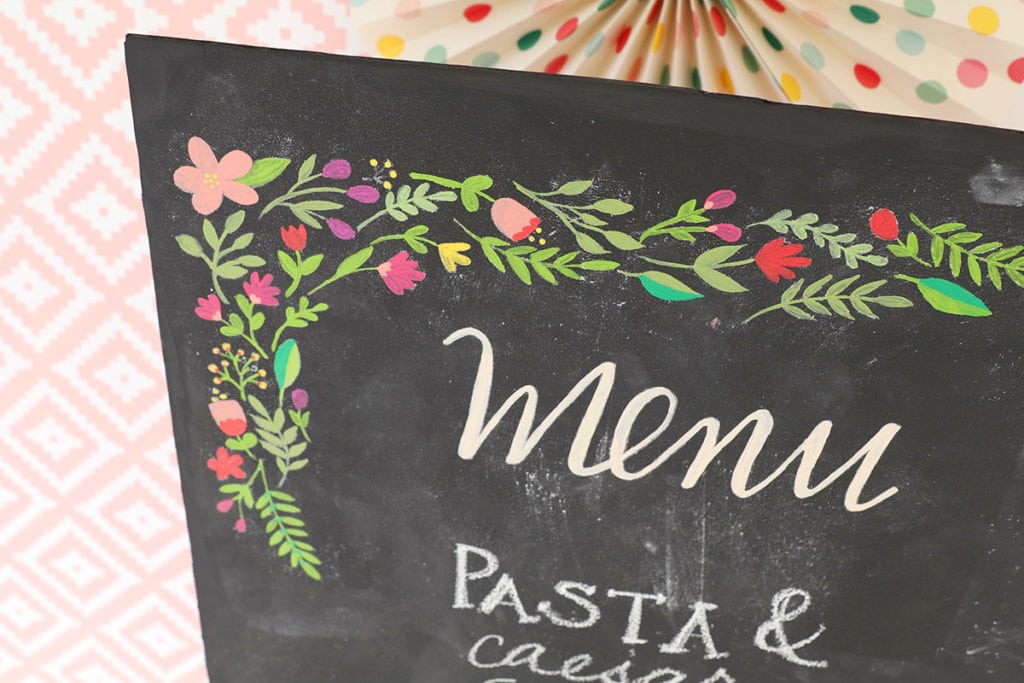 PAINT COLOR TIP:

When painting lettering onto chalkboard, opt for a slightly off-white shade for a more realistic look. I used DecoArt Light Buttermilk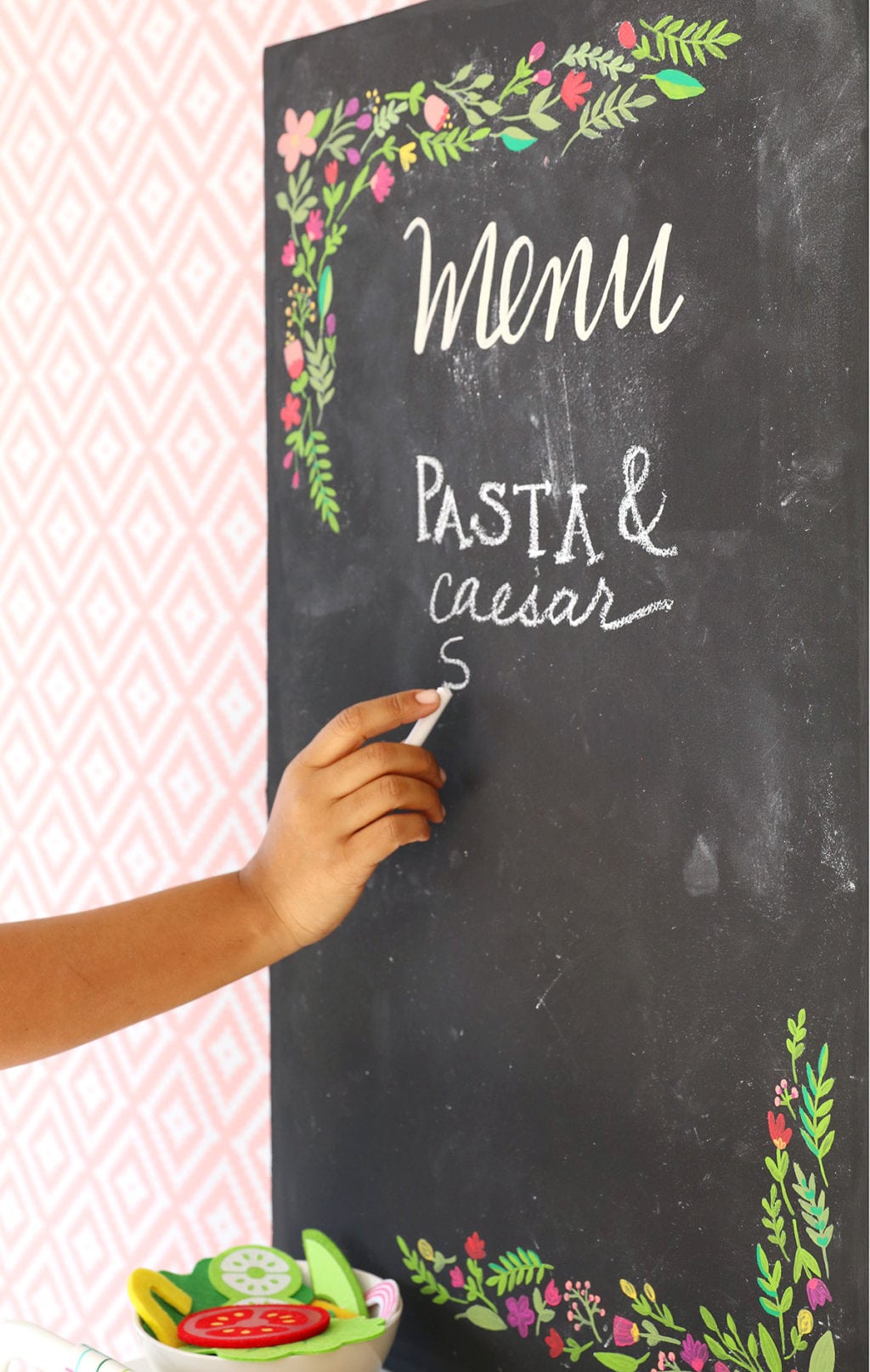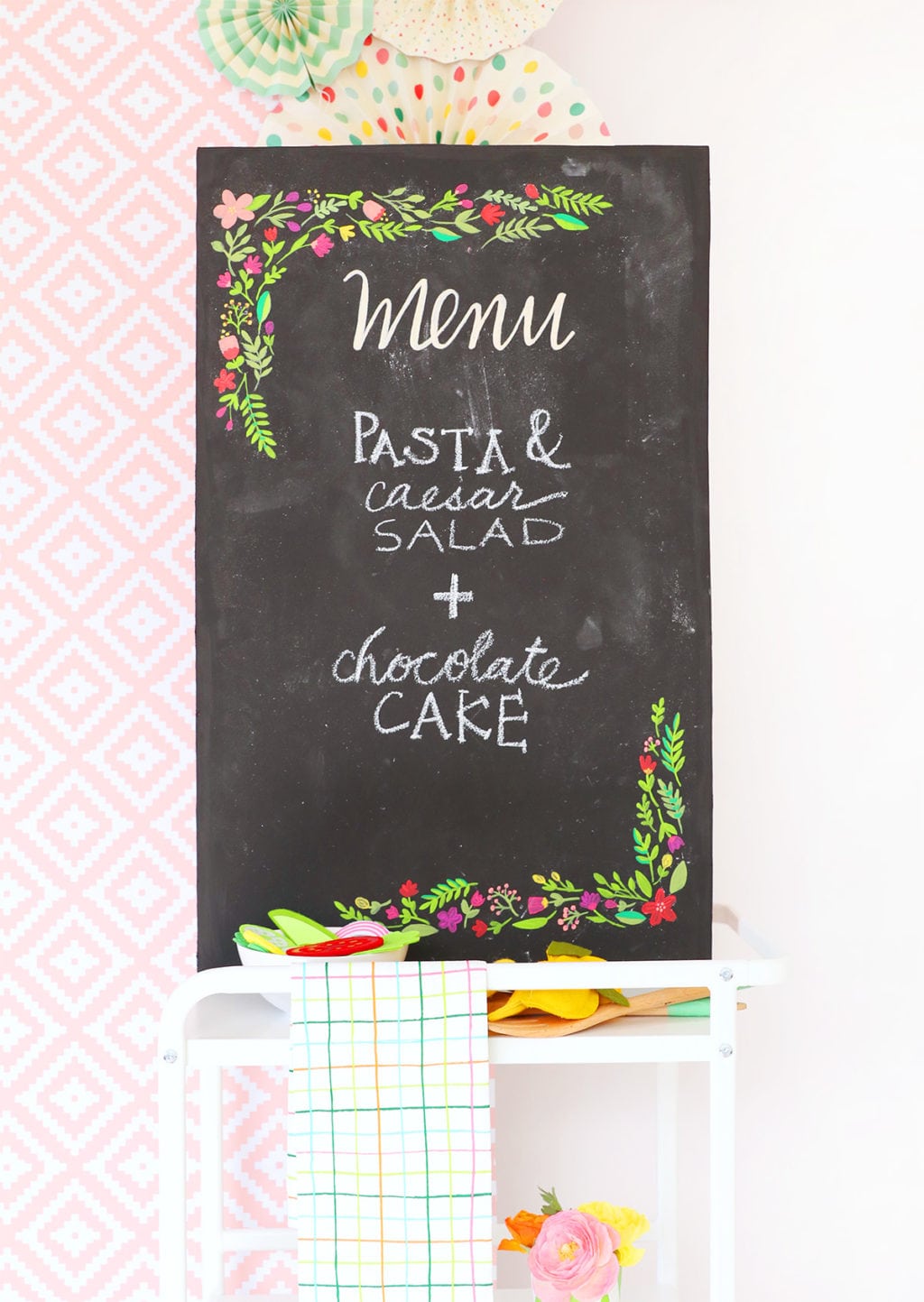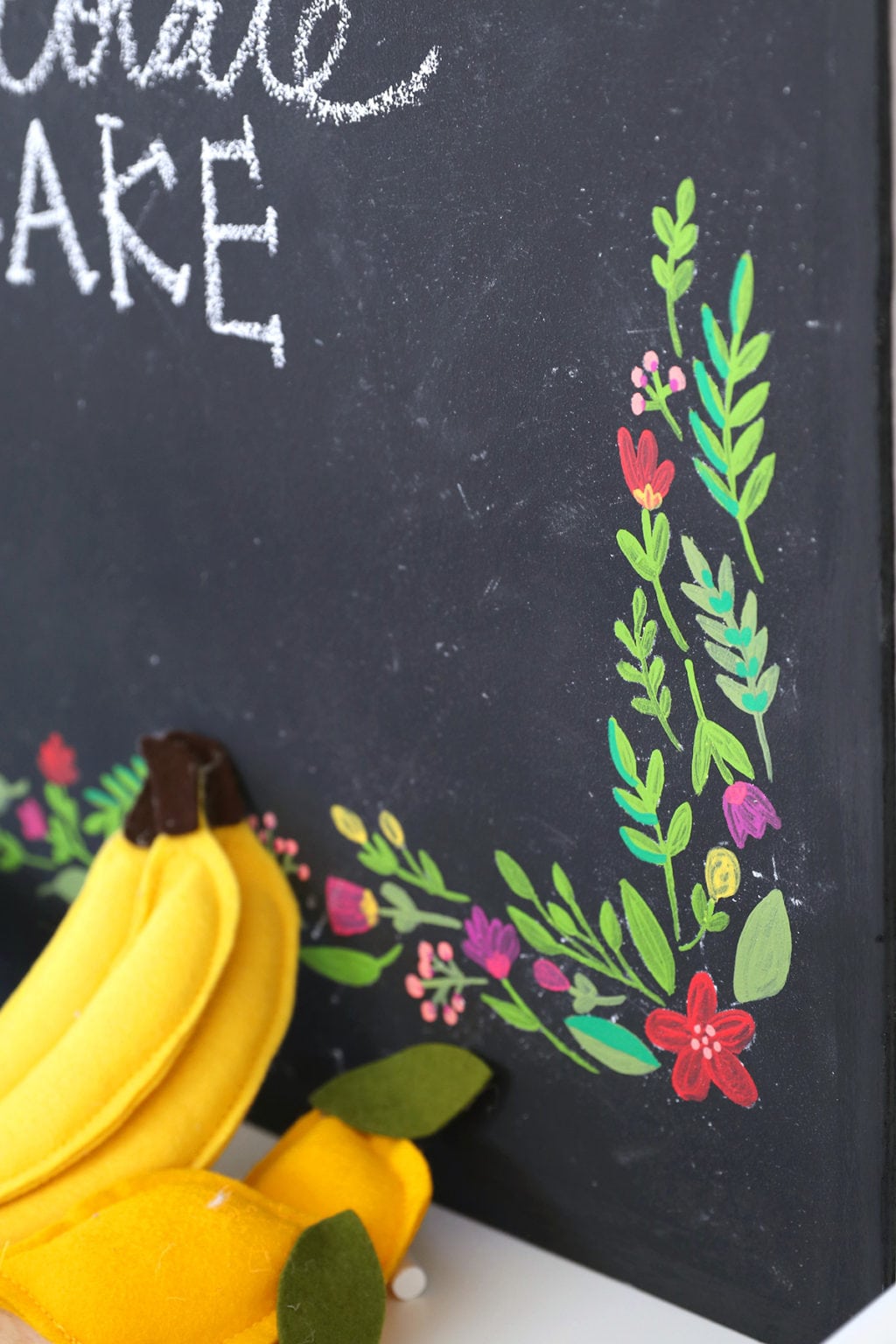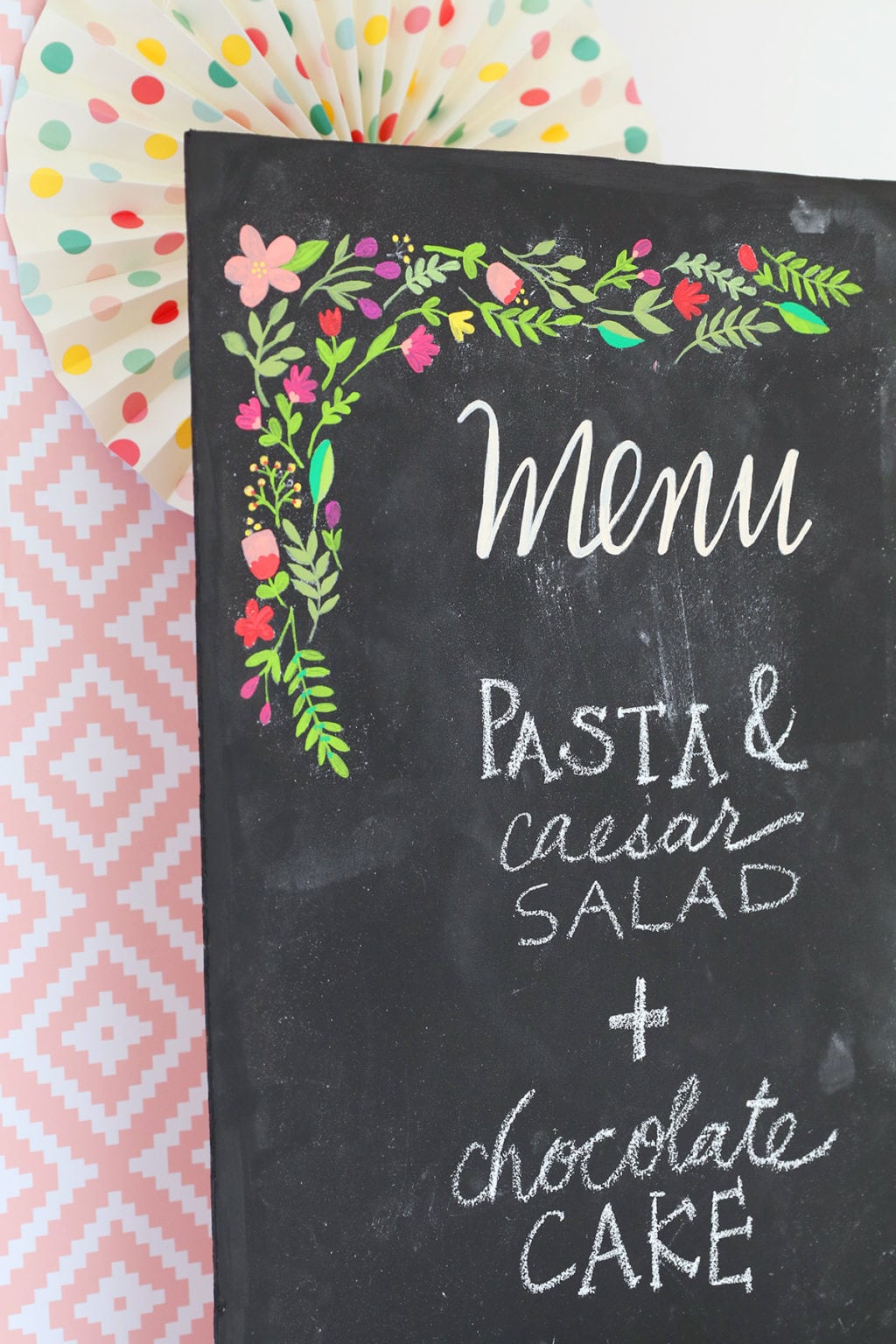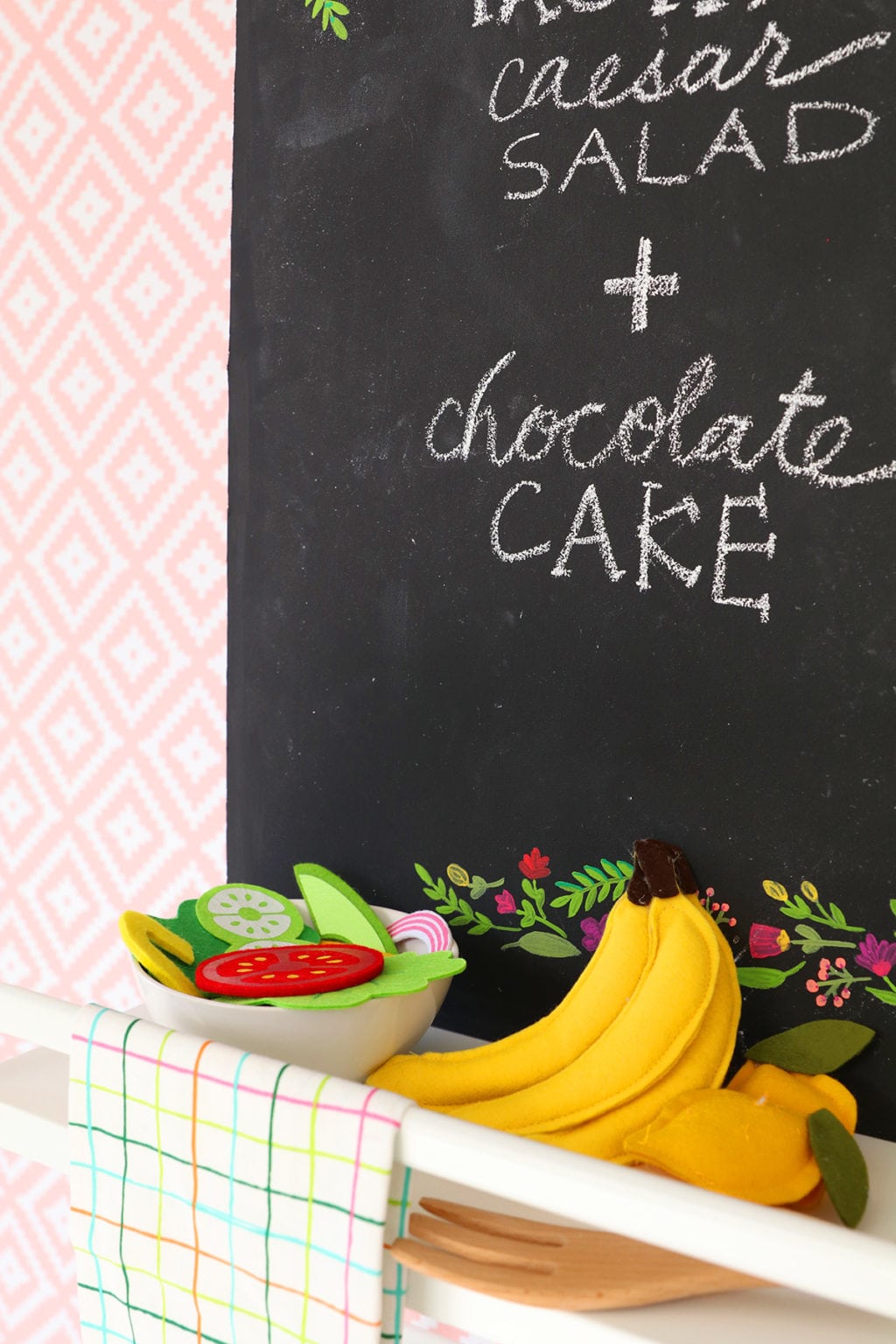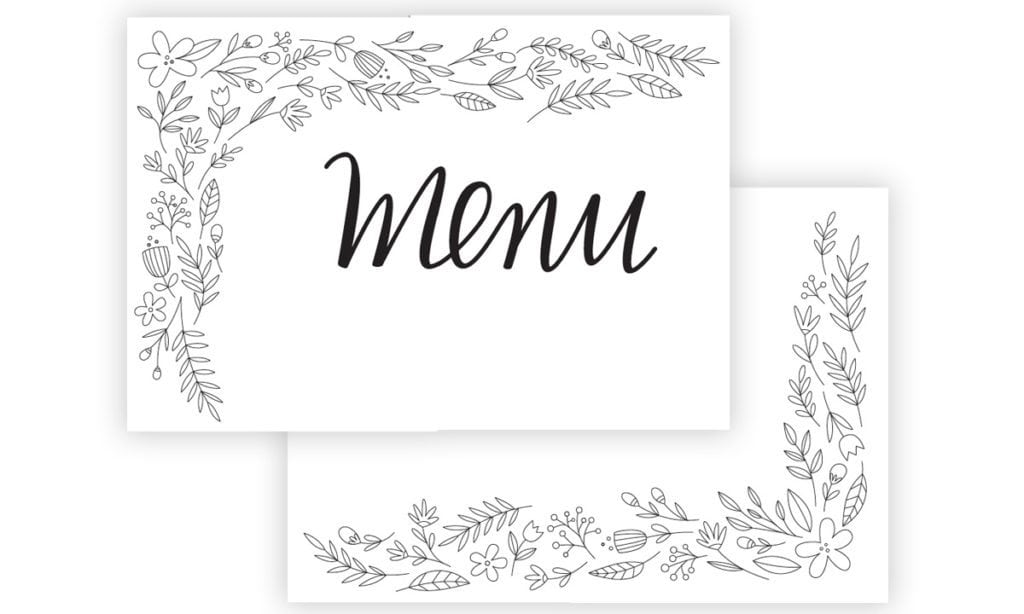 If you want to duplicate my chalkboard design, just download them HERE and HERE! You can also feel free to use your own designs and favorite fonts with this easy chalkboard transfer technique.

This project was completed in partnership with Canon. All projects, photos and opinions are mine, mine, mine! Thanks for supporting the collaborations that keep the lights on in this joint!