Summer time is almost here, which means I'm feeling all kinds of red, white and bluesy! It's the time of year when we pull out the grill, watch the fireworks…and if you're lucky, maybe get in on a little pool lounging.
No matter what your summer plans, I'm fairly certain it won't take much convincing to add a bit of chocolate to your itinerary. S'mores, anyone? For the last few months, I've been working with DOVE Chocolate® to bring a little DIY love to their latest and greatest creations. This time around, I'm delivering a peek at the new patriotic packaging that just launched! Same DOVE Chocolates that you love…just a little makeover ala Uncle Sam. Even your favorite DOVE PROMISES messages have gotten a summertime makeover.
As soon as I saw these patriotic pretties, I knew I should create something equally Americana. Here's what I came up with: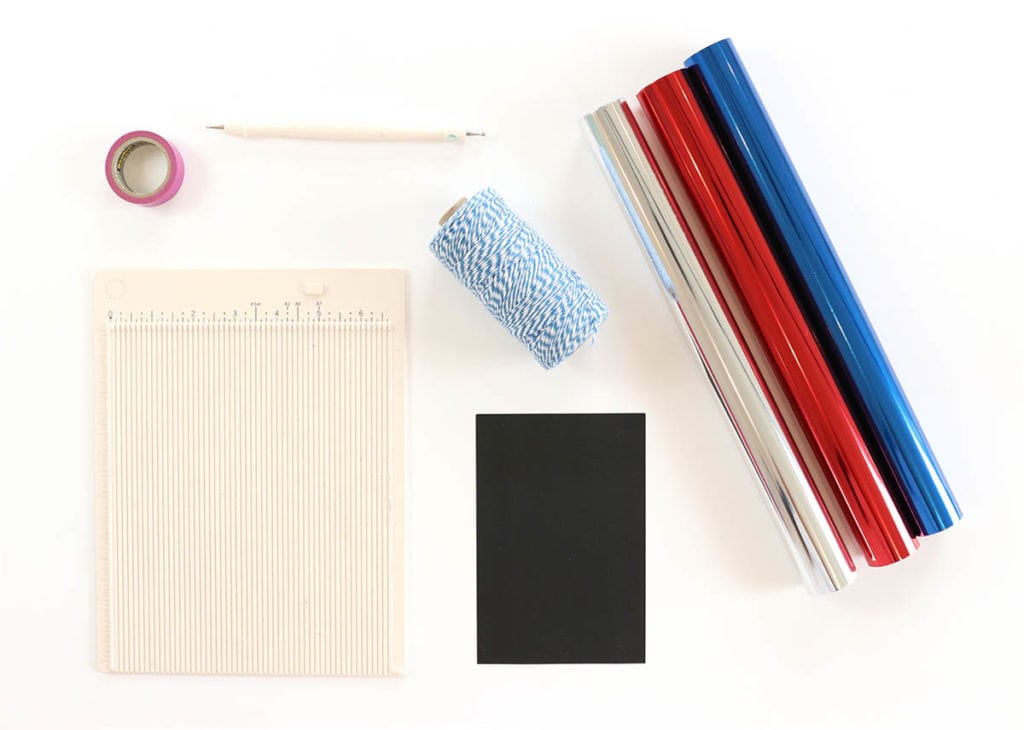 You'll need:
A mini scoring board
Baker's Twine
Toner Paper
Washi tape
Toner Reactive Foil
And a Minc Foil Applicator Machine (not pictured)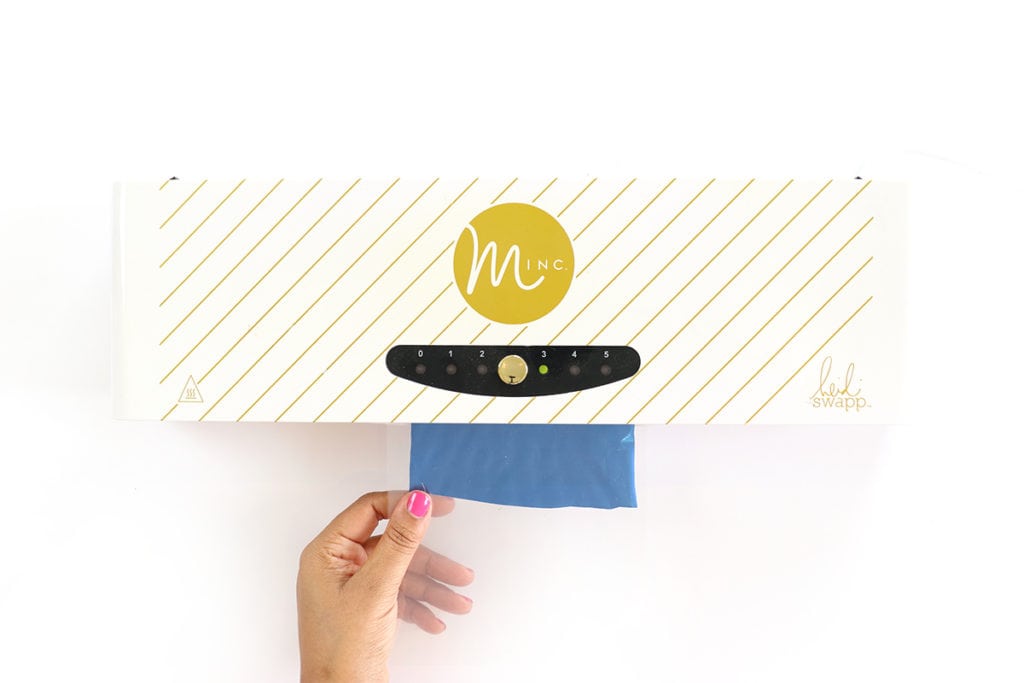 STEP ONE:
Place foil onto the toner sheet, then run through the Minc. Tip: Run it through twice to make sure the foil is uniformly applied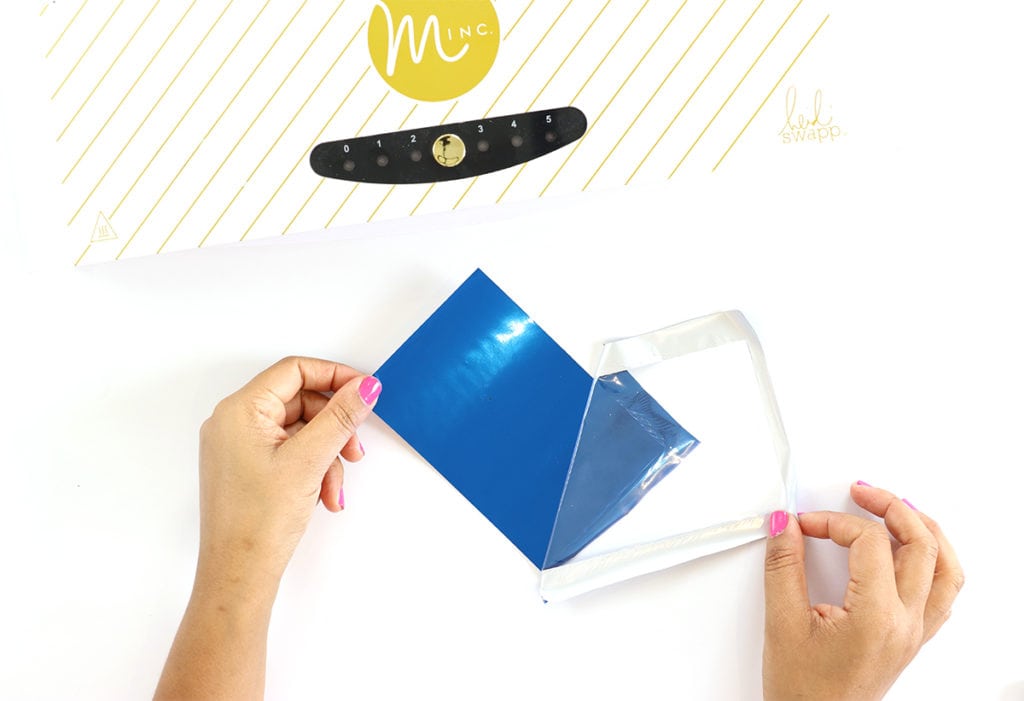 STEP TWO:
Peel back the foil sheet and you'll see that the foil is now adhered to the toner sheet. Now you have a full sheet of foiled paper that you can cut into any shape!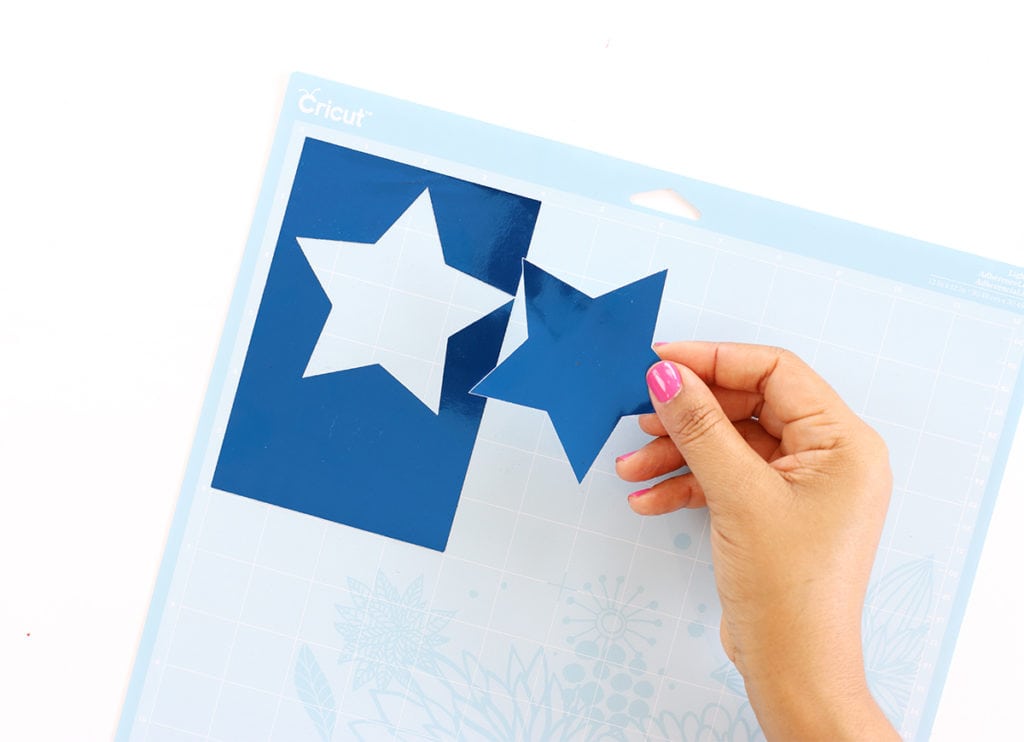 STEP THREE:
I used my electronic cutting machine to create a star shape. You can also use scissors for this!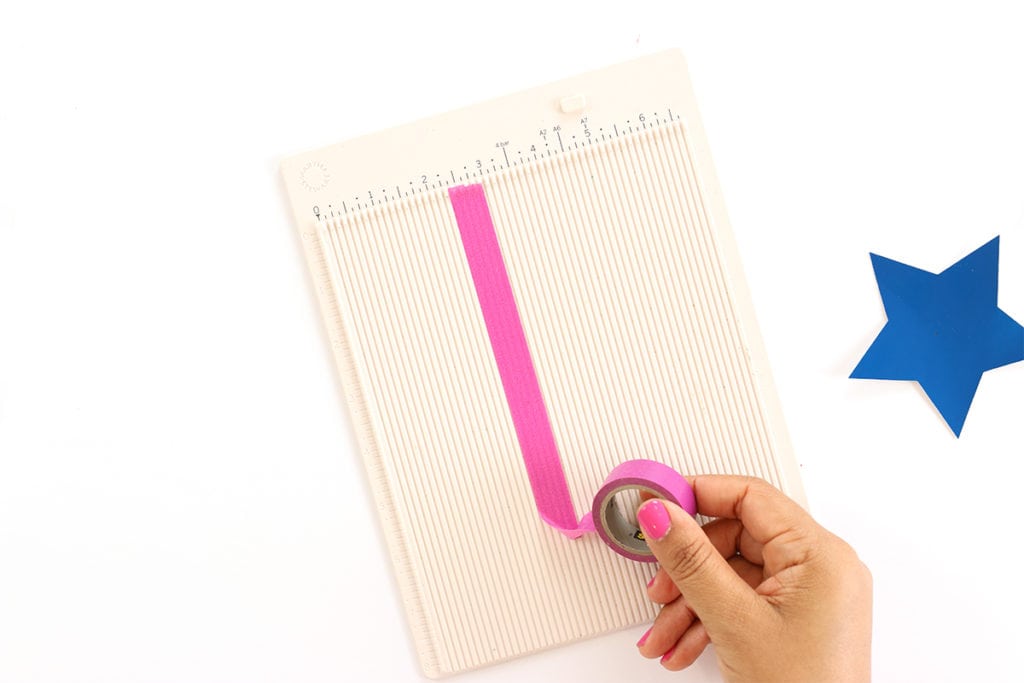 STEP FOUR:
Apply a piece of washi tape along one of the grooves in the score board. This will give you a guide for where to score on the star.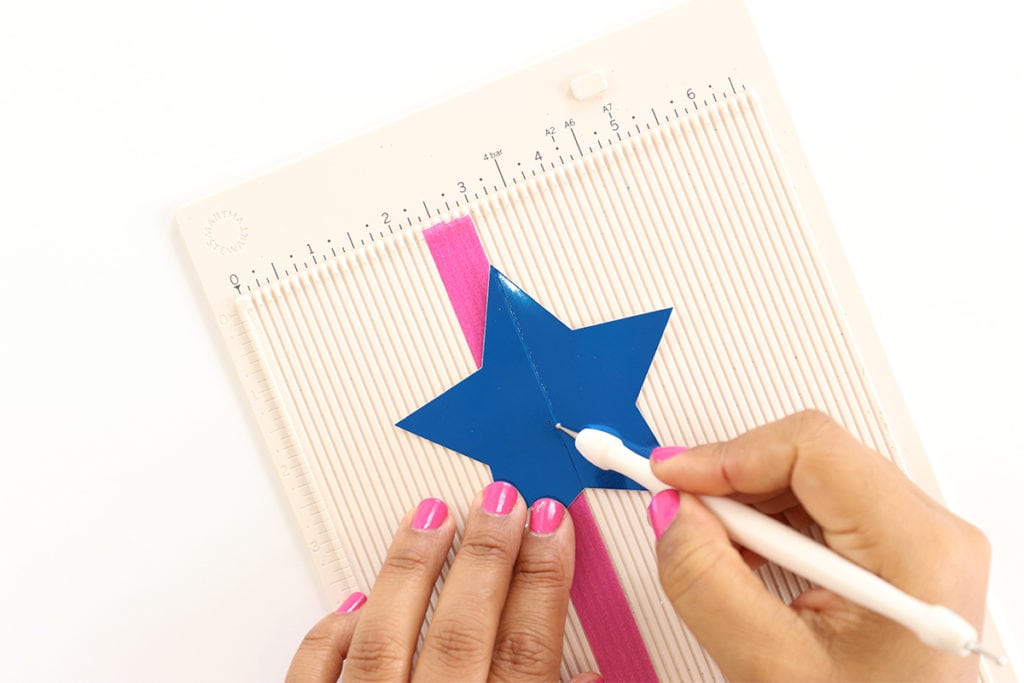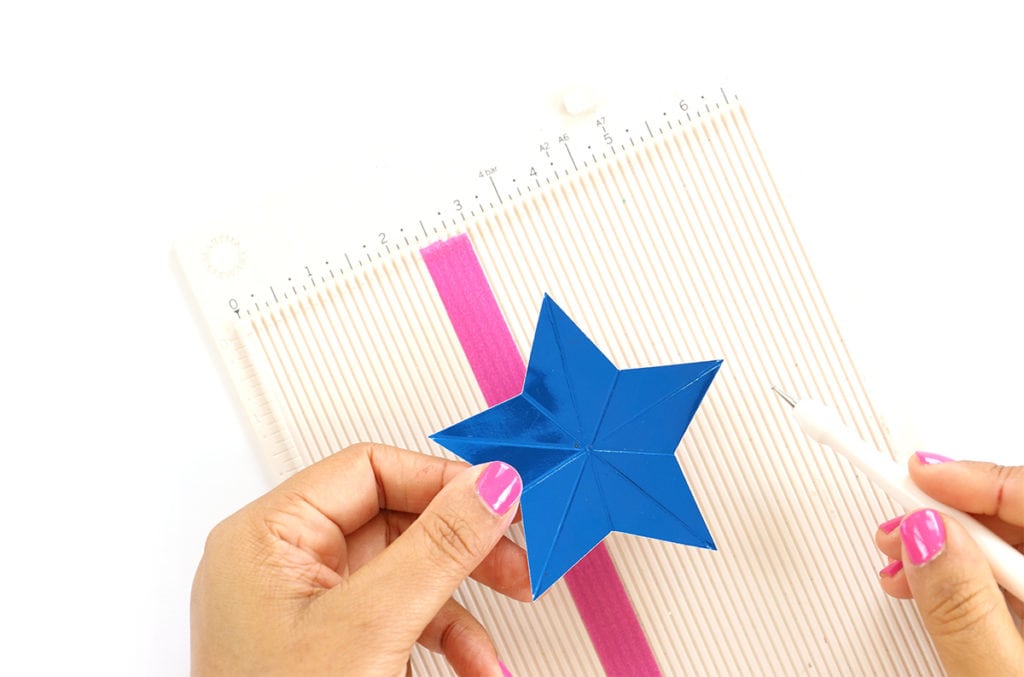 STEP FIVE:
Using the tape as a guide, score the star on all five sides, then pinch together the points of the star to create dimension! When you're done, you can string your 3D stars onto a piece of bakers twine to make a garland!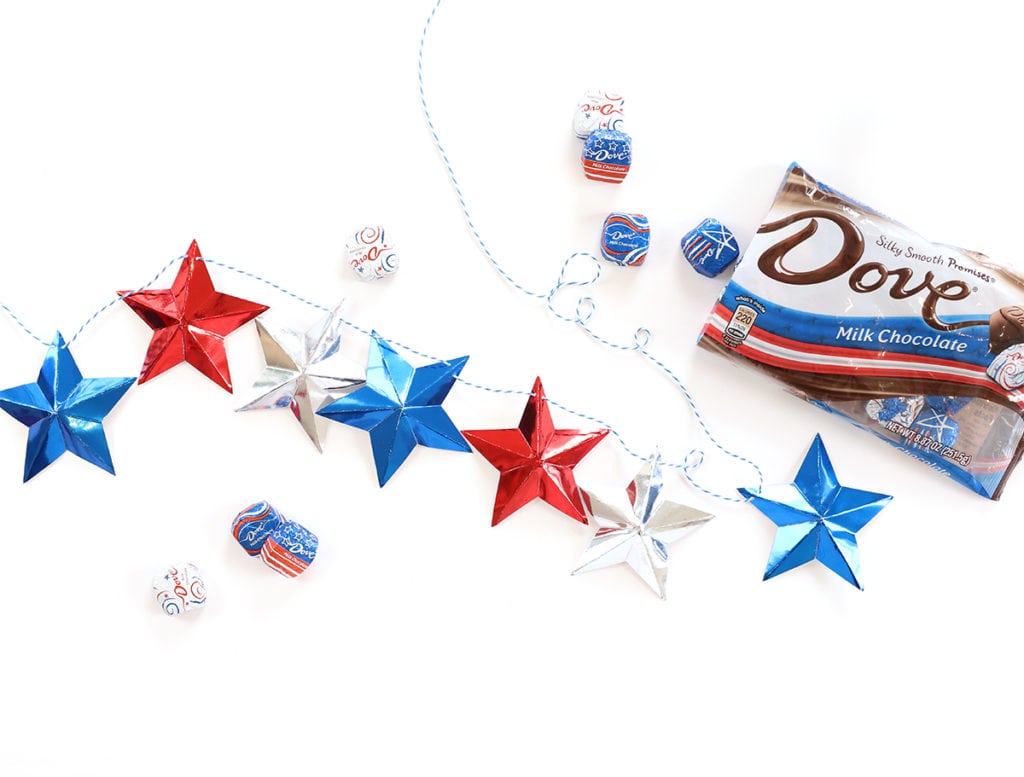 With these easy steps, I created a showstopper garland inspired by the new DOVE PROMISES packaging! I love the look of the foiled stars!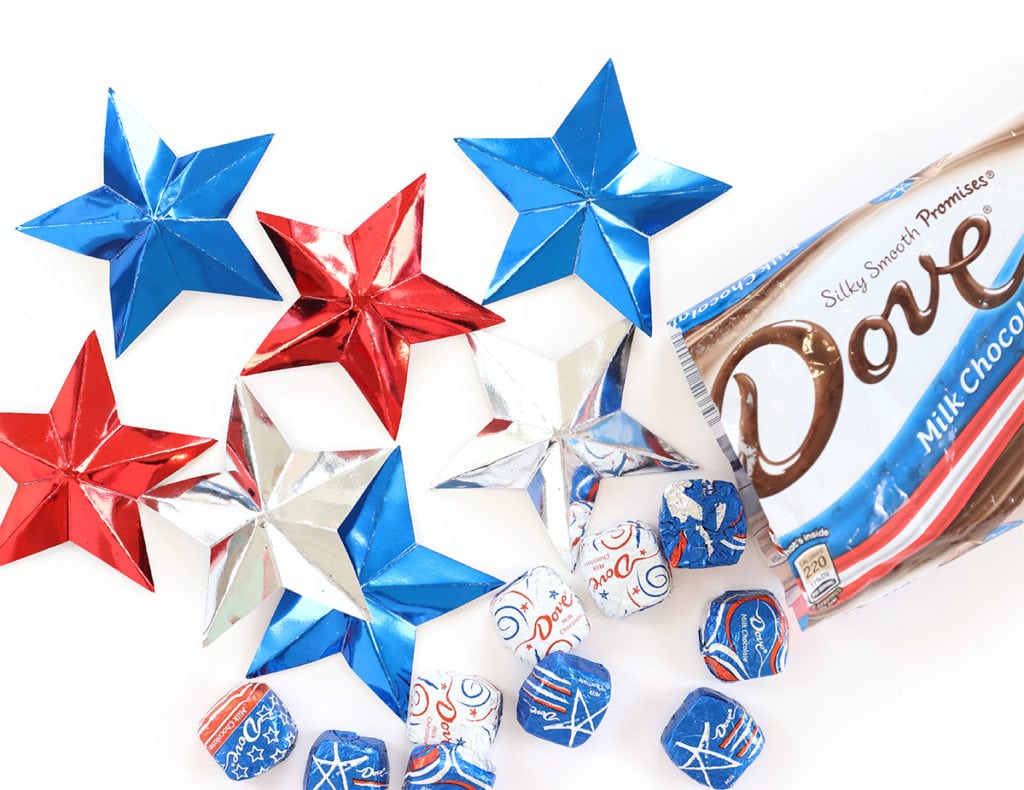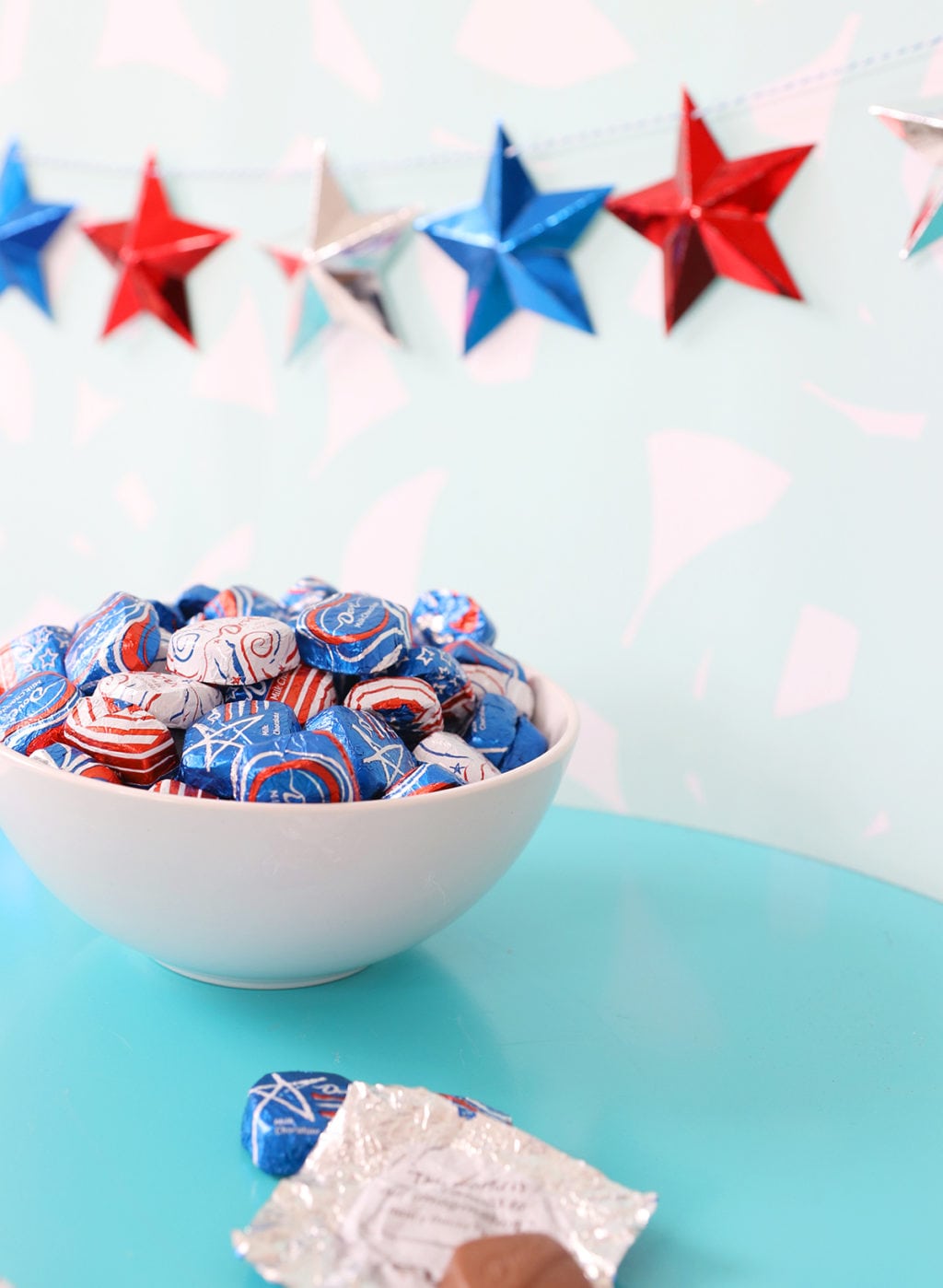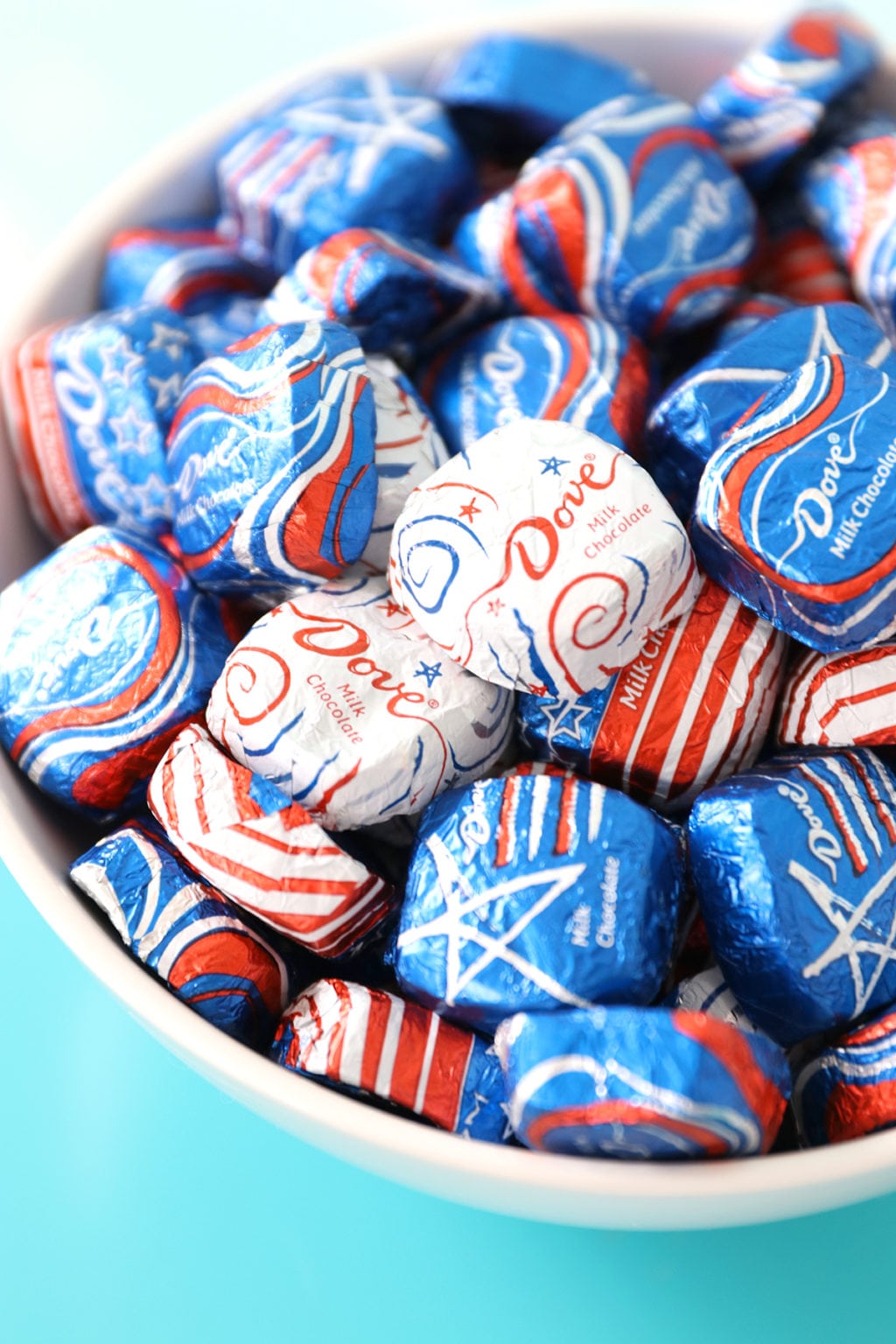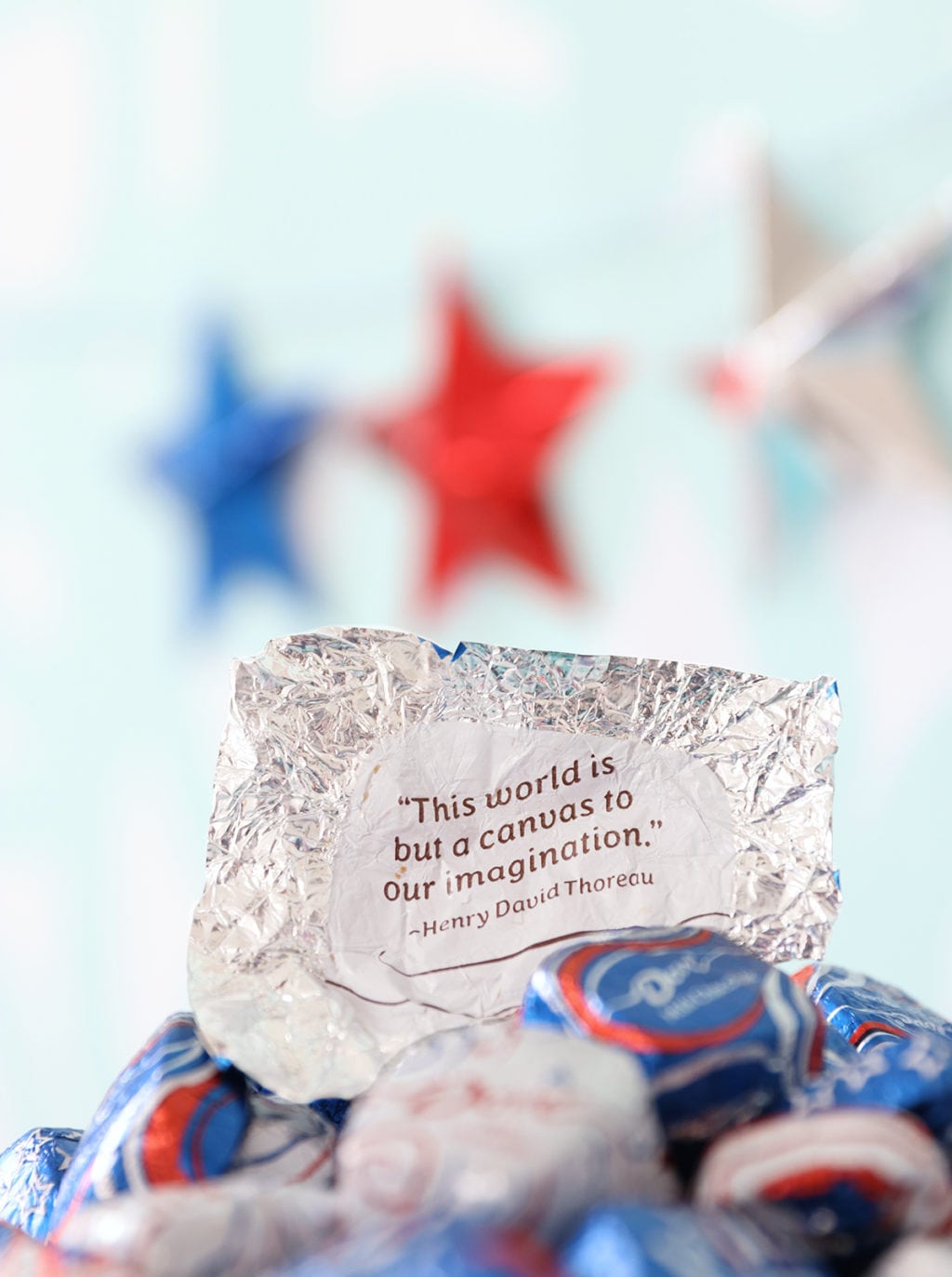 Thanks to DOVE Chocolate for partnering with us on this crafty content. All opinions, ideas and wacky stories are mine, all mine! Thanks to YOU for supporting the collaborations that keep the lights on in this joint!