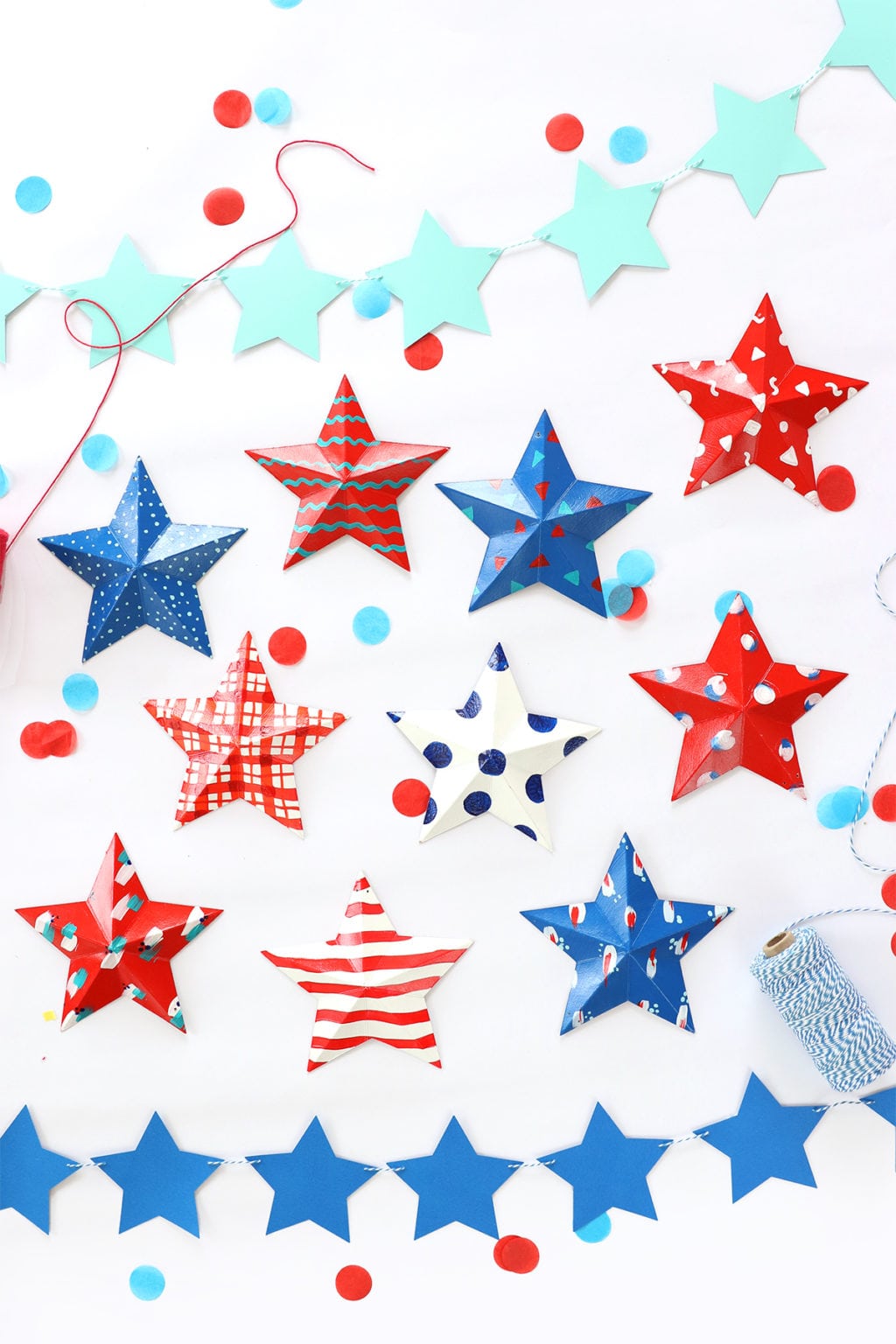 Patriotic meets paper meets paint…with a little twist on traditional mixed in.
The Fourth of July is coming soon but you still have all the time you need to create these modern patriotic painted 3D stars using supplies that you probably already have around the house! If you're anything like me, you can appreciate a contemporary twist on traditional red, white and blue. That's exactly what I tried to achieve with these 3D stars. I selected DecoArt Americana paints that are slightly bolder than the hues we're used to. I love how they turned out and I think you will too!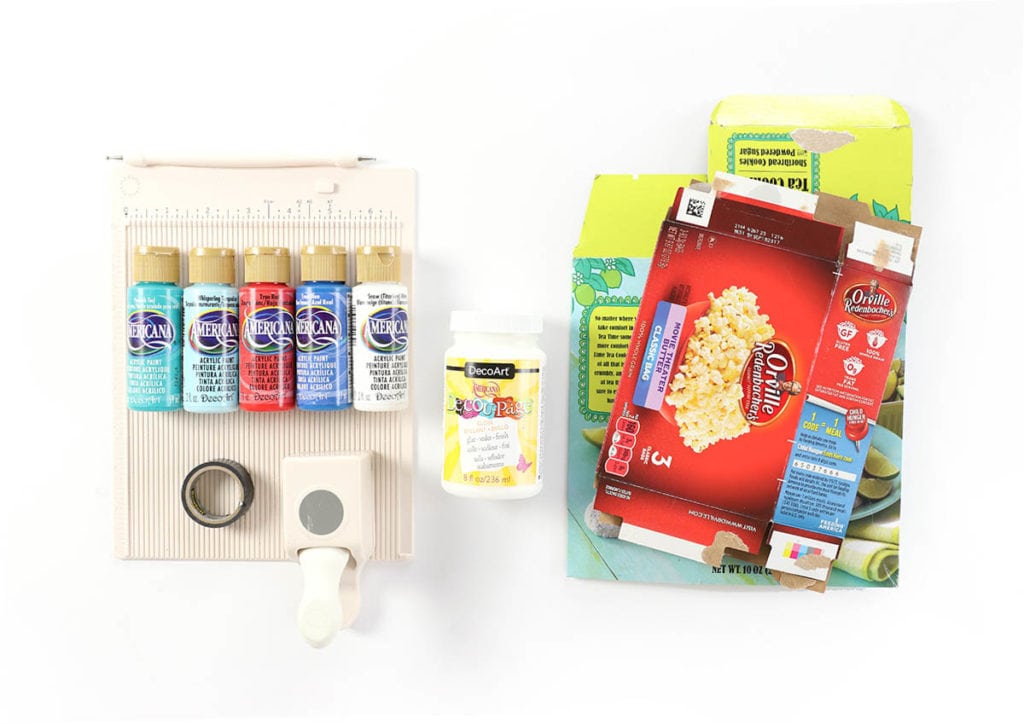 You'll need:
old food boxes – the chipboard from these boxes is perfect for creating these modern patriotic painted 3D stars
DecoArt Decoupage in Gloss
Washi Tape
Scoring board
Assorted Americana crafts paints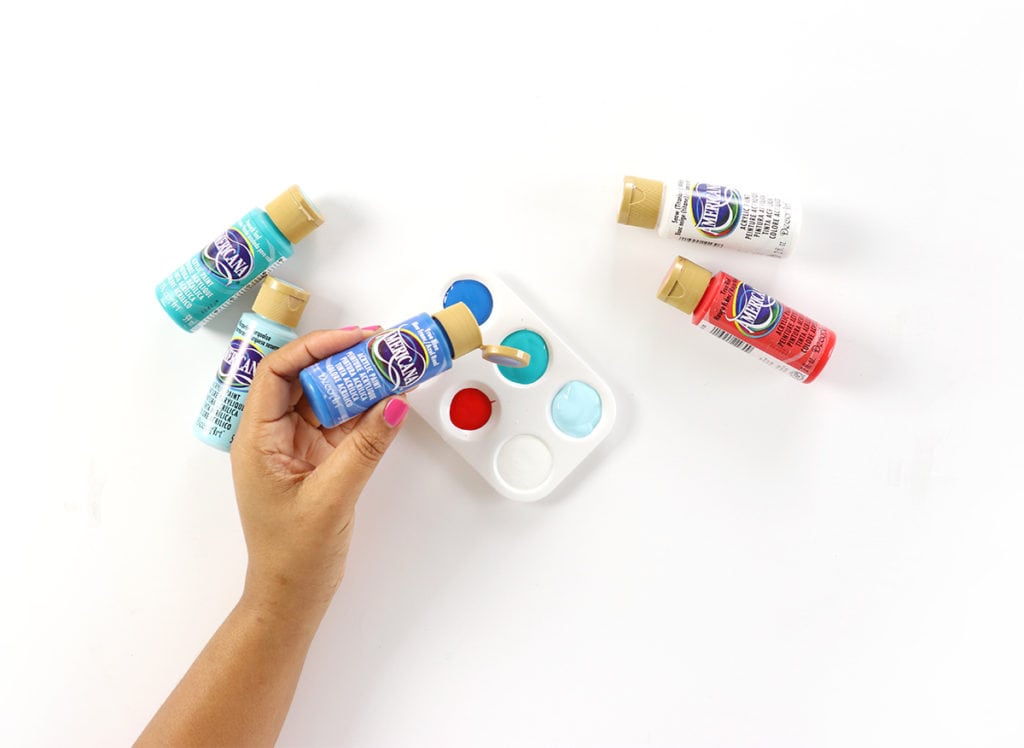 I selected shades that are slightly different from traditional: True Blue, Peacock Teal, True Red and Whispering Turquoise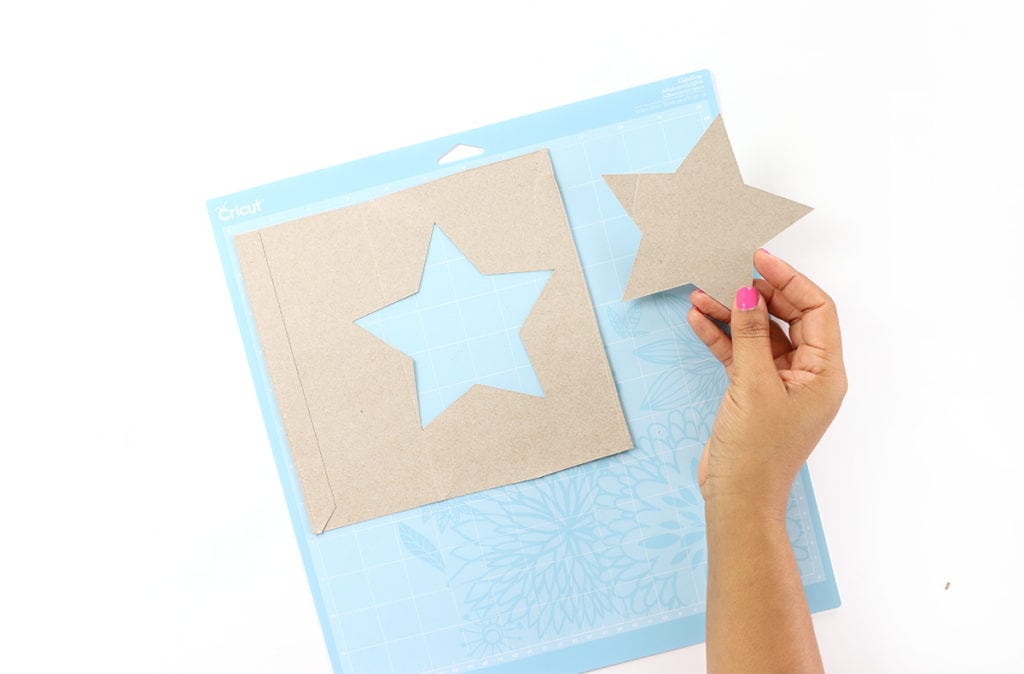 STEP ONE
Cut a star shape from the box. You can do this with scissors or with your Cricut Explore.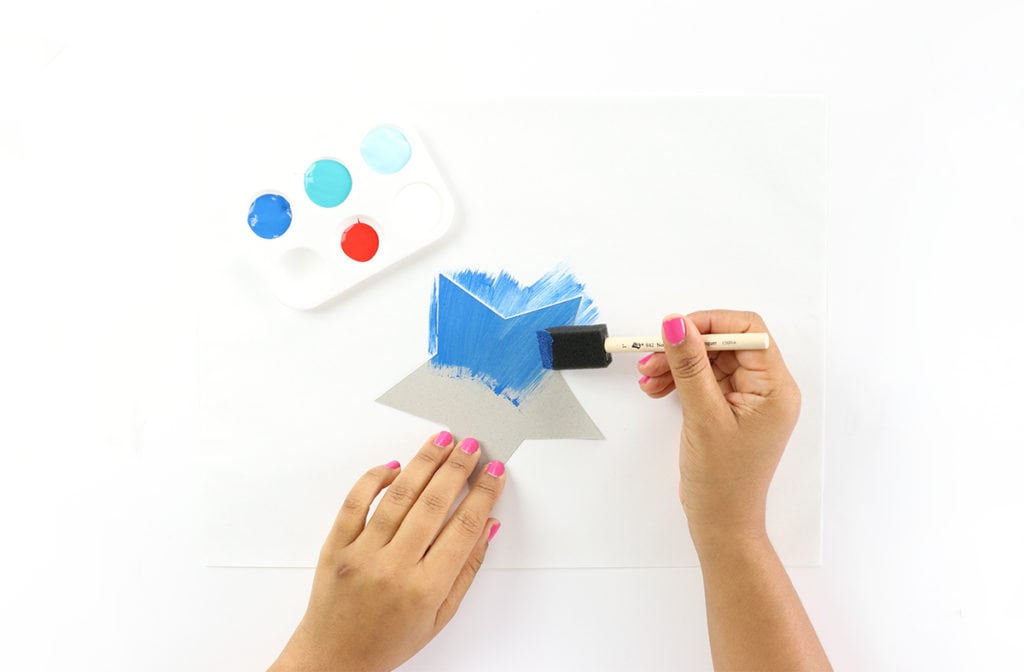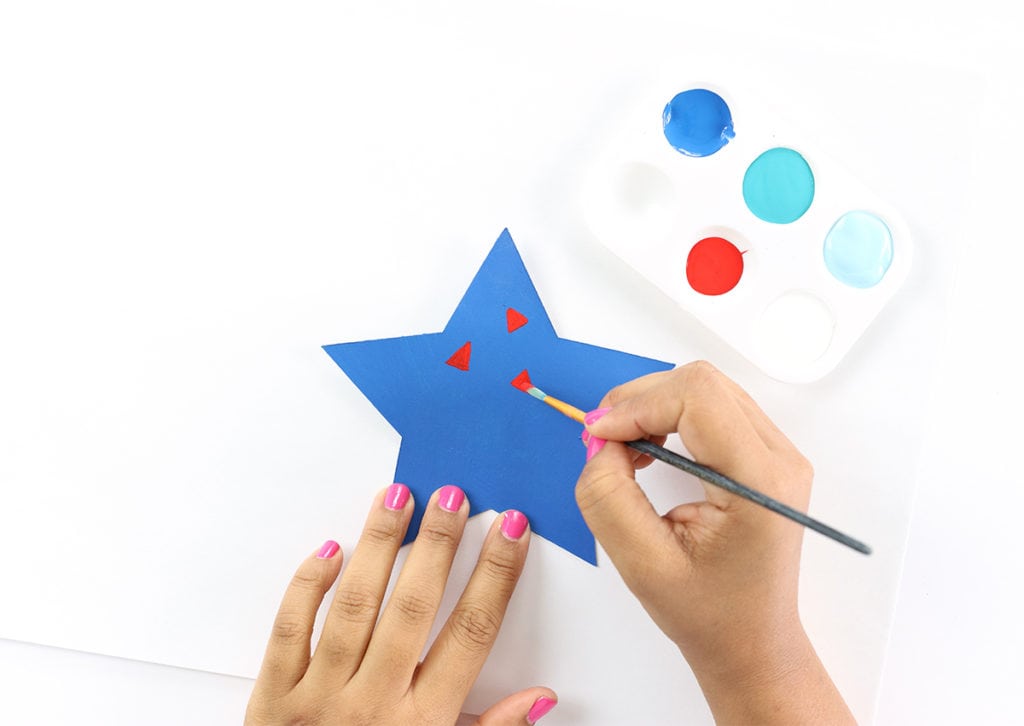 STEP TWO
Have fun painting patterns onto the star shapes.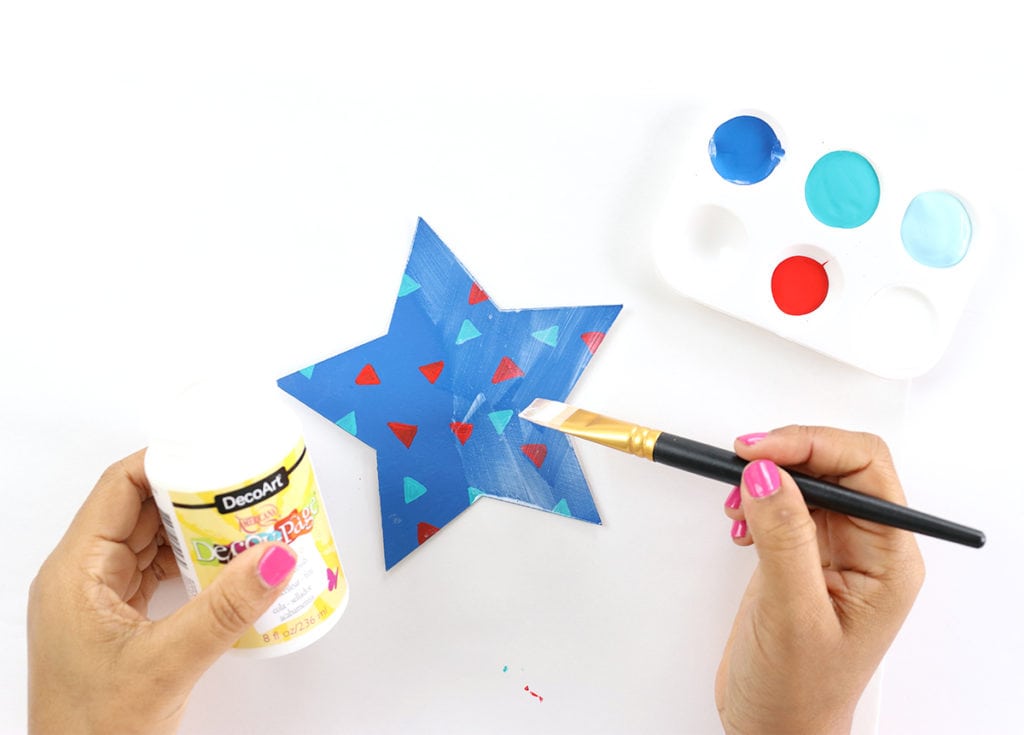 STEP THREE
Once your painted pattern is dry, brush on a layer of Decou-page. This will protect the paint from scratching or scraping when we score in the next step. It will also help keep the paint from cracking when we fold the paper.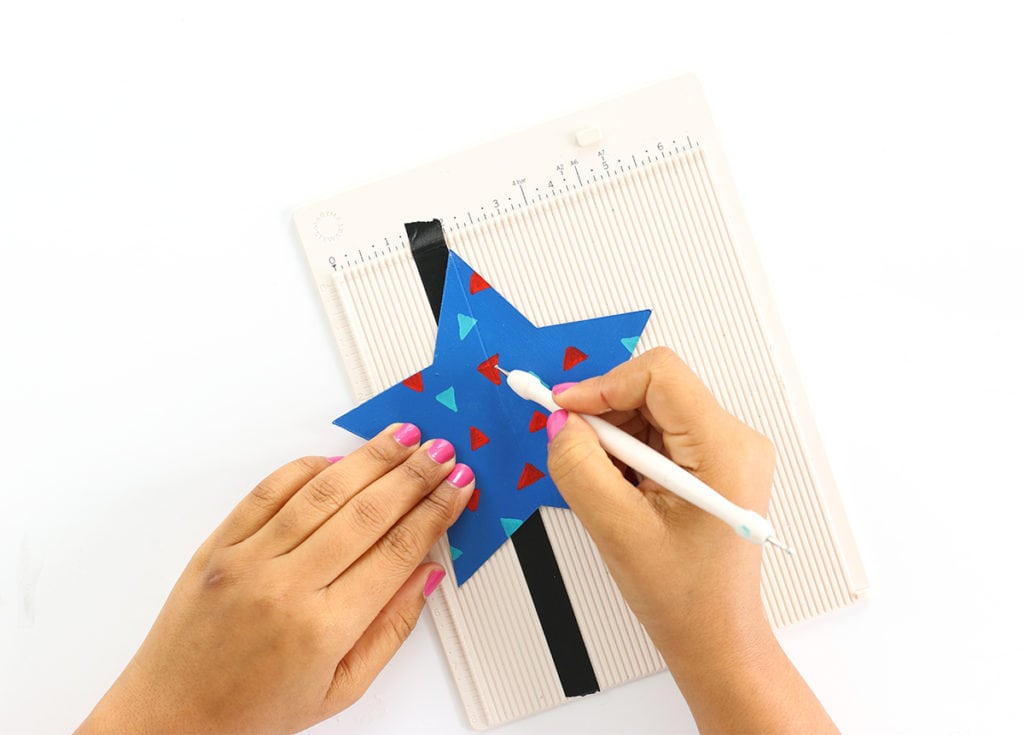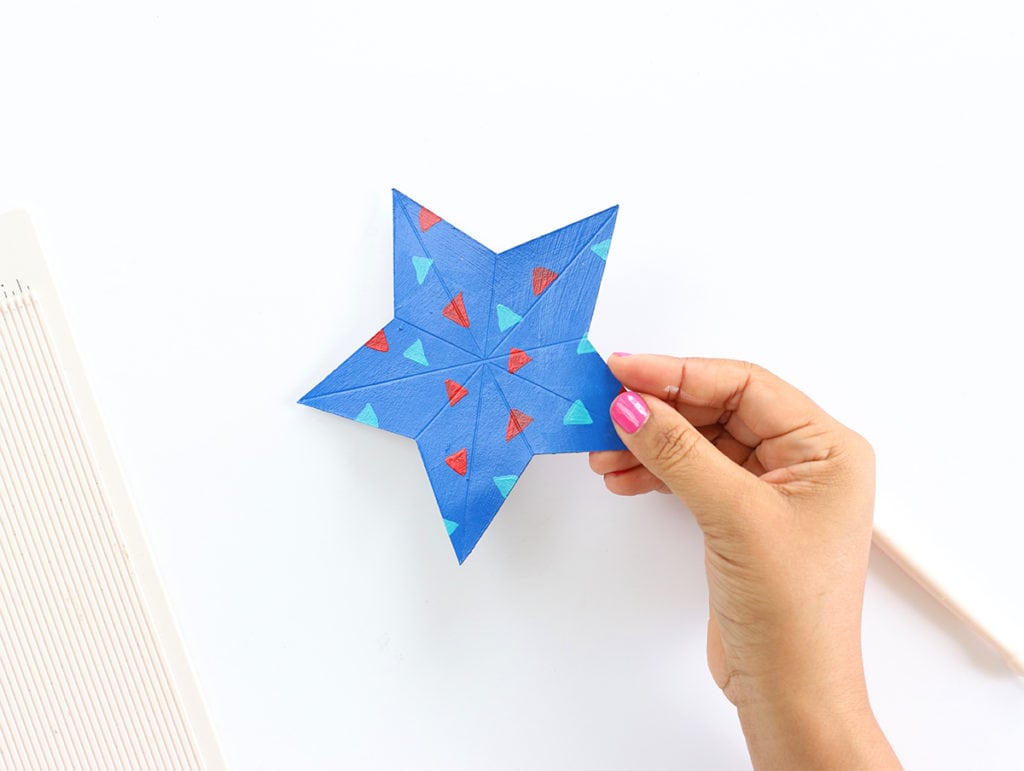 STEP FIVE
Place a piece of washi tape along one of the ridges in the scoreboard. This will make it much easier to line up the points of your star and score a straight line. Score all five points of the star as shown, then fold in into a 3D star shape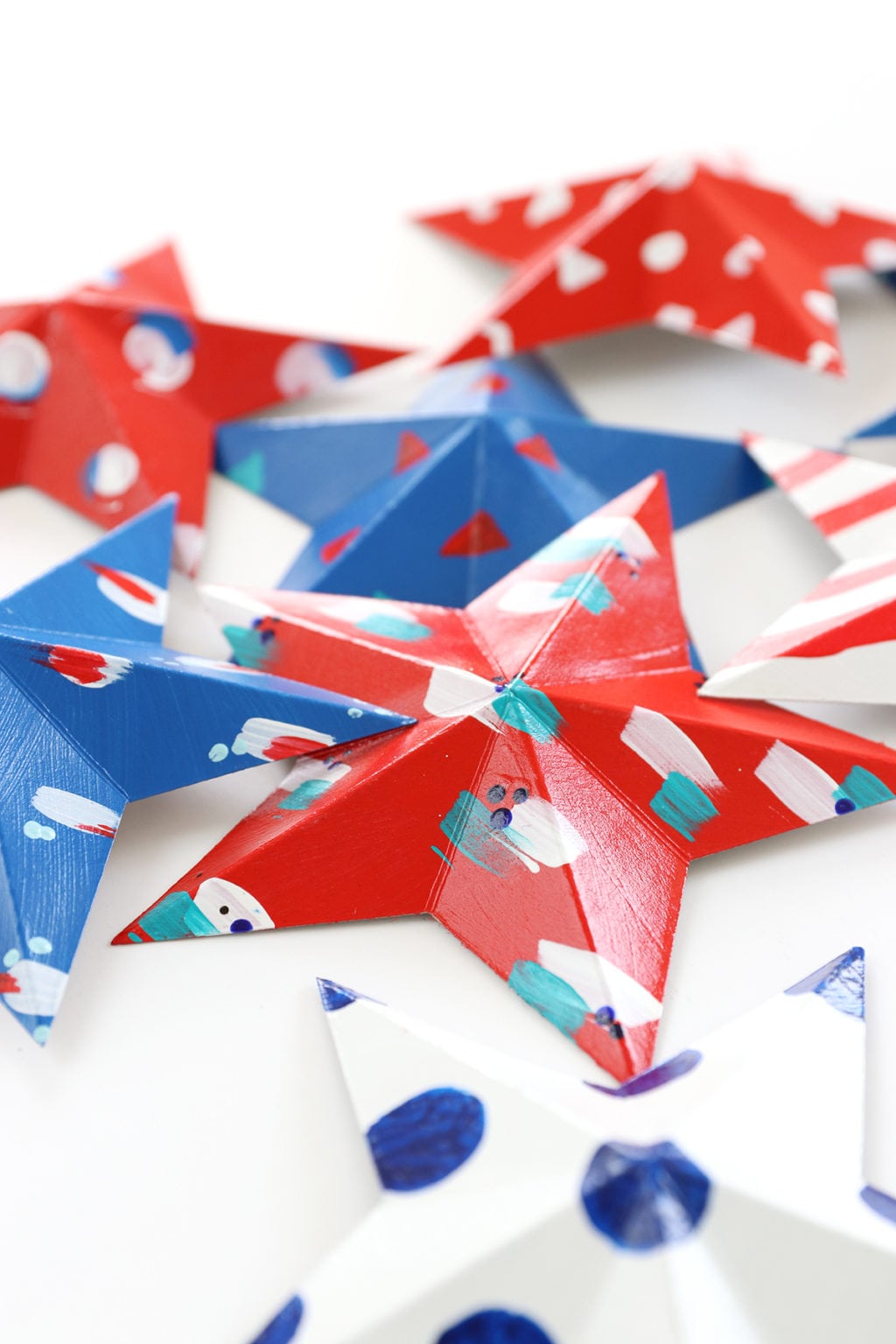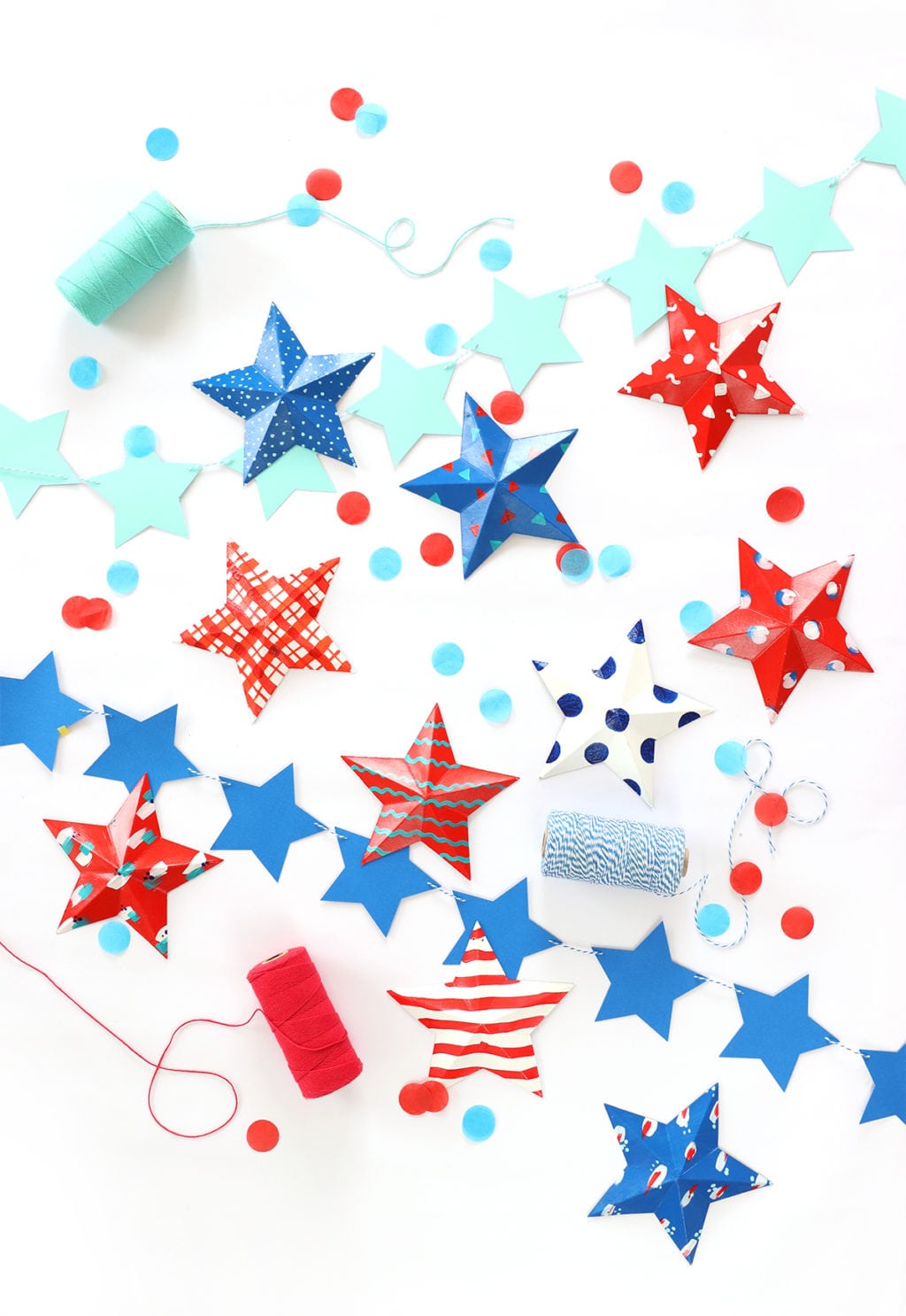 WHICH PAINTED PATTERN IS YOUR FAVORITE?!