\Let's start with a quick lesson on chipboard for anyone who's unfamiliar. Chipboard is a thick, paper crafting material. Sorta like cardboard. A little thicker than the stuff used to make your cereal box. It's great for crafting because it makes for sturdy, durable projects. Problem is – chipboard only comes in a few colors, namely brown, white and…well…I think that's it. It certainly doesn't come in pink…so I'm here to remedy that. Today we're going to make our own DIY chipboard letters for summer. Essentially, we're just layering identical pieces of cardstock until it's thick like traditional chipboard.
In the spirit of last week's medallion fruit, we're going to quickly and easily give our chipboard letters a watermelon makeover. Let's do it!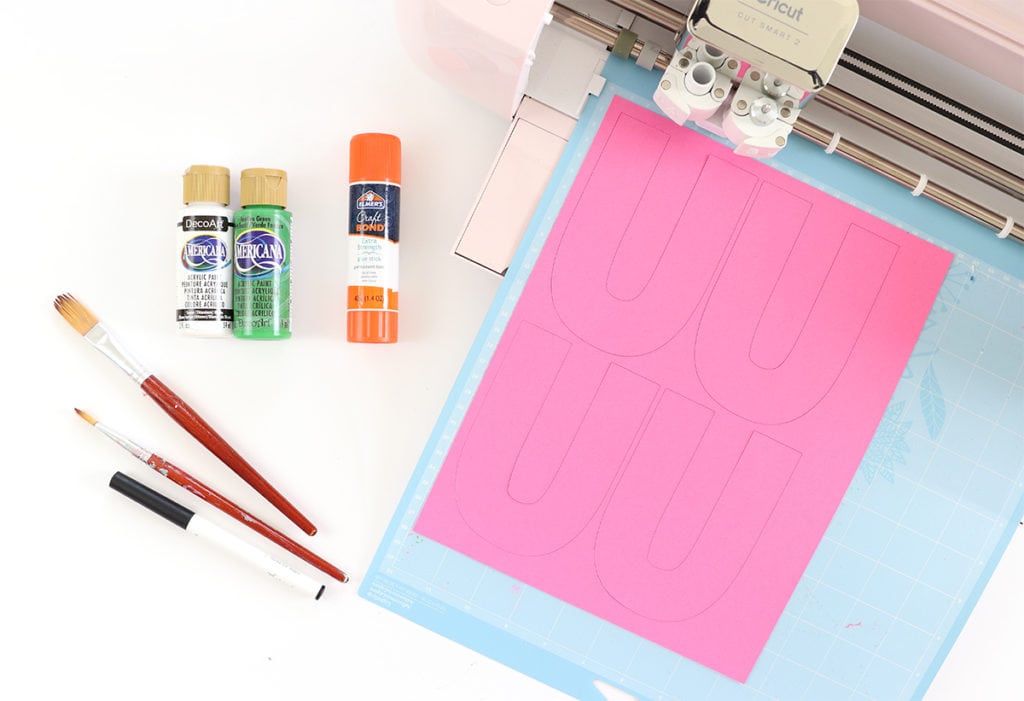 Cricut Explore  – this is a great way to quickly cut identical letters. Since we'll be layering the letters, it's important that they be exactly the same shape and size, which is easy to do with the Explore. If you want to recreate my "Summer" banner project, you can use THIS Design Space canvas.
Extra Strength Glue Stick
Paint brushes
green and white craft paint
a black fine tip pen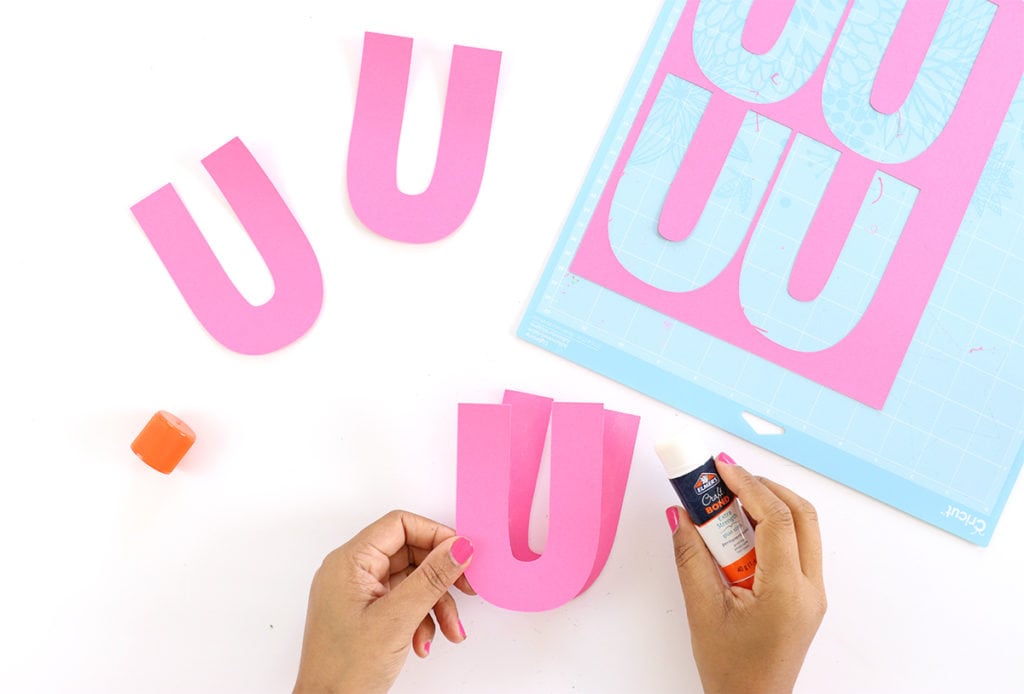 STEP ONE
Use the glue stick to adhere four of each letter together – one on top of the other.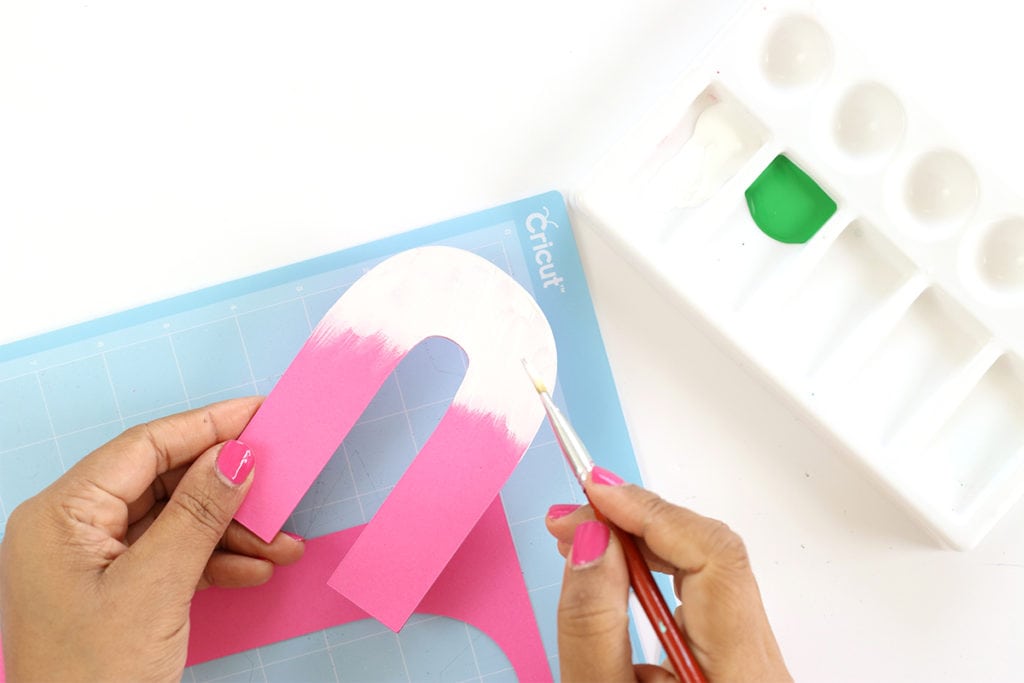 STEP TWO
Once the layers are adhered, add white paint to the bottom of each letter.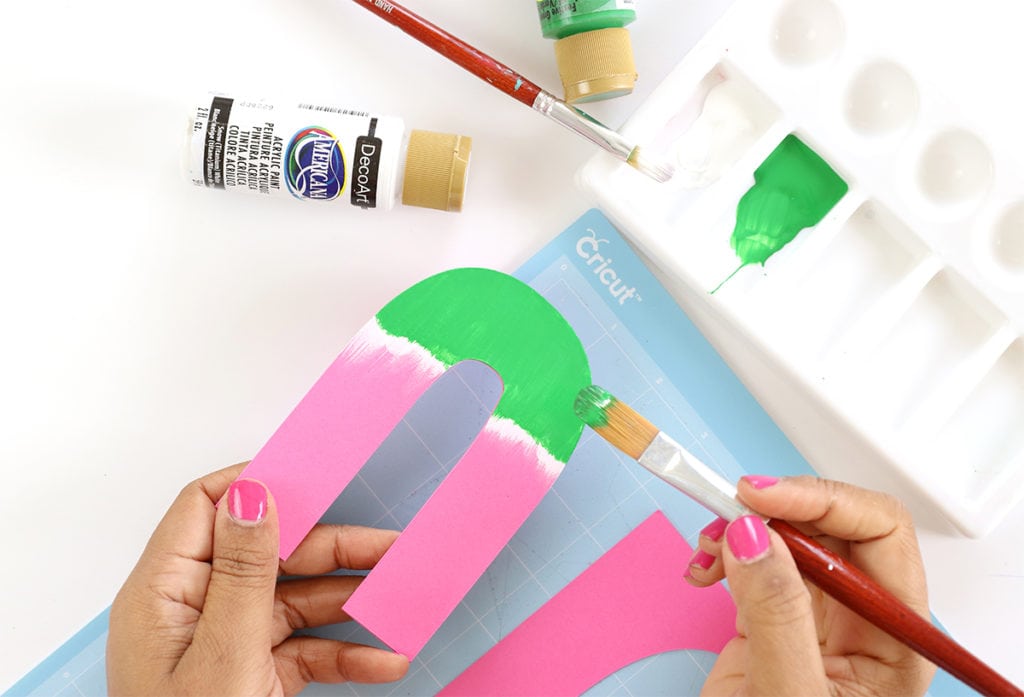 STEP THREE
Once the white paint has dried, add a layer of green paint, making sure that some of the white is still showing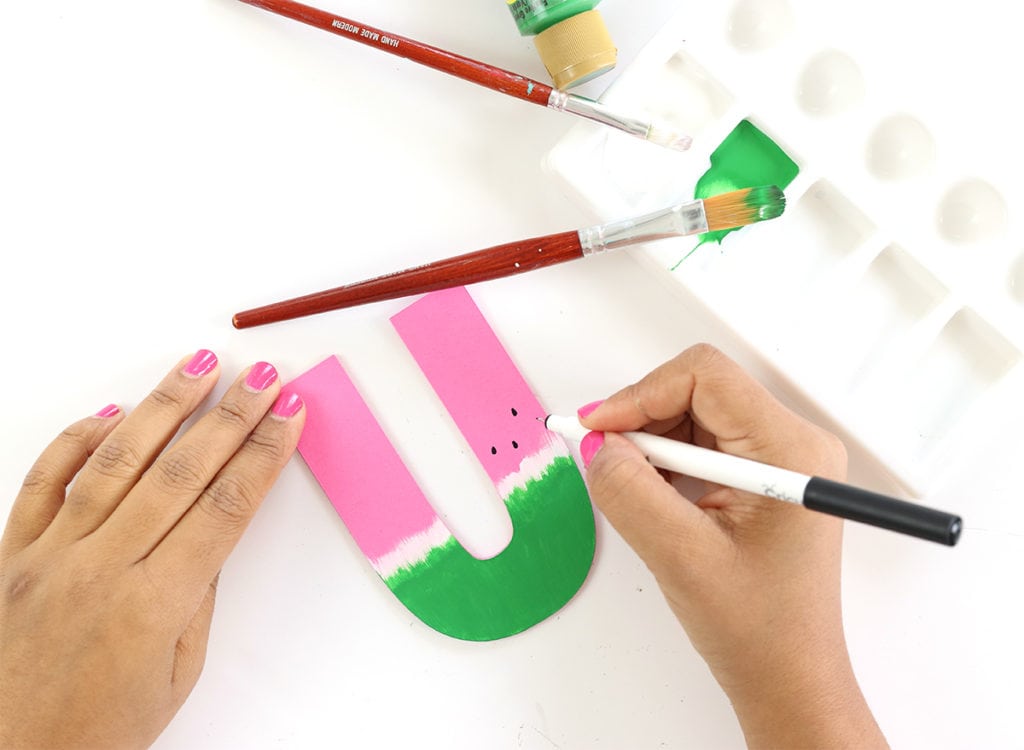 STEP FOUR
Use the black pen to add a few "seeds"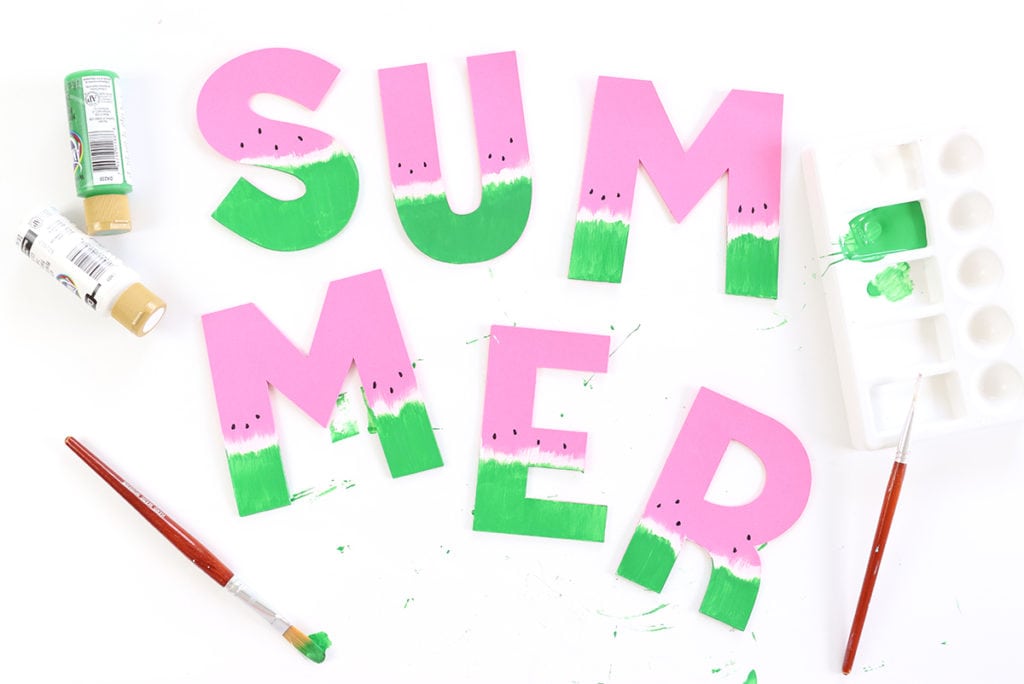 These letters will be a HIT at your next summer picnic or party. Combine them with the pineapple banner I made in THIS video for an incredibly fruity backdrop!