You don't even know how hard it's been to sit on this project! It all started when I created THIS easy paper wall art for the Joann Fabric & Craft Stores blog. I immediately started thinking of all the ways you could make a paper rosette. So here we are, in the land of paper rosettes masquerading as summer fruits and I think we will all agree that these rosettes are some of the cutest pieces of paper crafted goodness to ever hit the internet. I might be a little biased, thought.
Without any further adieu let me introduce you to my good friends, pineapple, cherry, peach and strawberry. Together they are DIY summer fruit paper rosettes and you can make them all with a few basic tips and tutorials Here we go:

SUPPLIES:
To make these DIY summer fruit paper rosettes, there are a few tools that will come in handy to make your crafting easier…especially since, you'll want to create a bunch of these for your next party!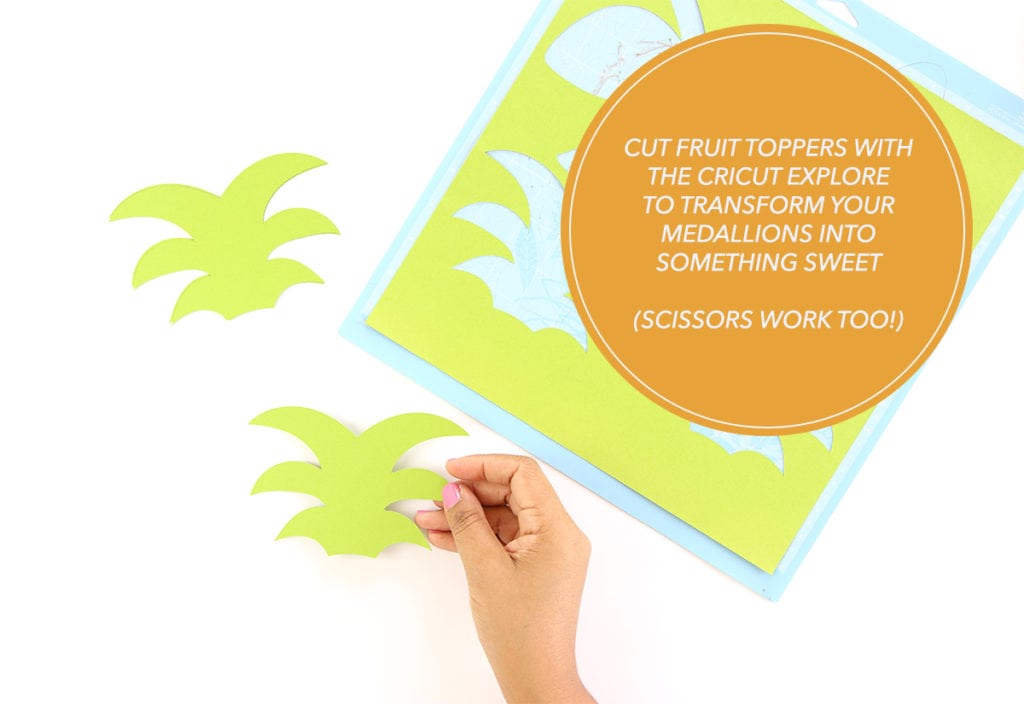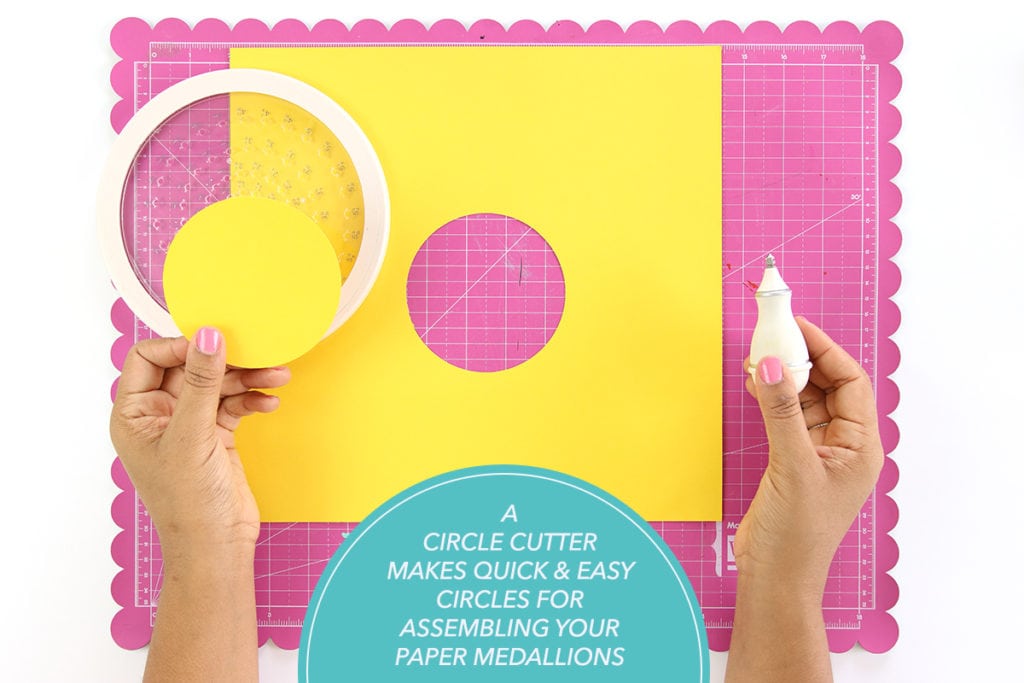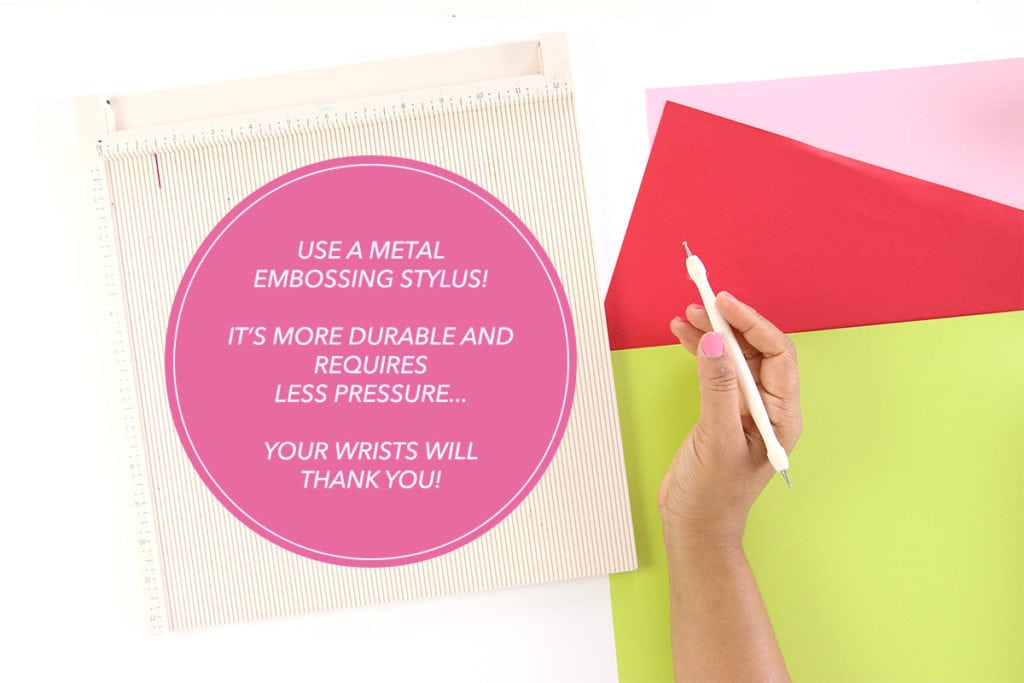 Check out this video to see exactly how easily you can create a pineapple rosette! Then come back and see how you can create a few more summer fruits.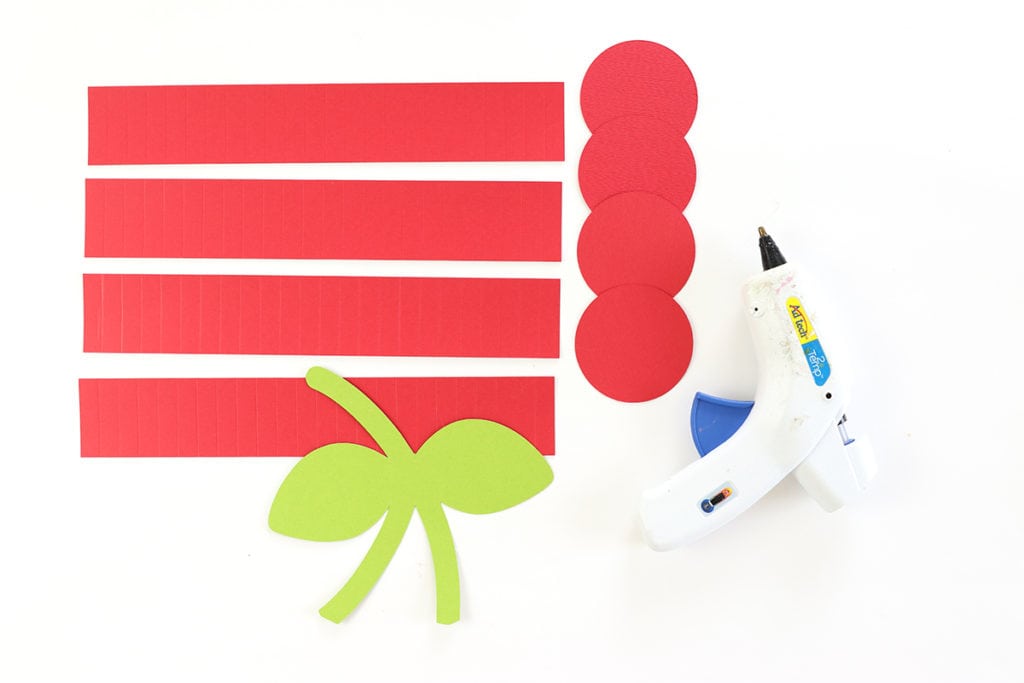 You'll need:
Four strips of 2″ x 12″ red cardstock, scored at 1/2″ intervals
3″ circles cut from red cardstock
a hot glue gun
one green cherry stem cut using the Cricut Explore or using scissors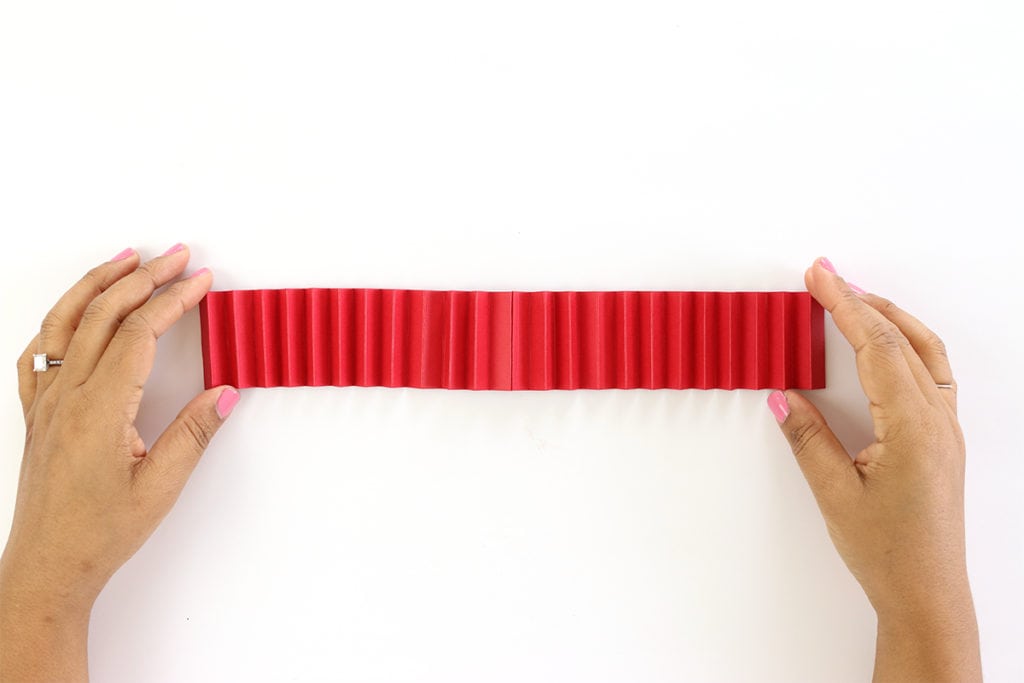 STEP ONE
Fold two strips of paper and attach with hot glue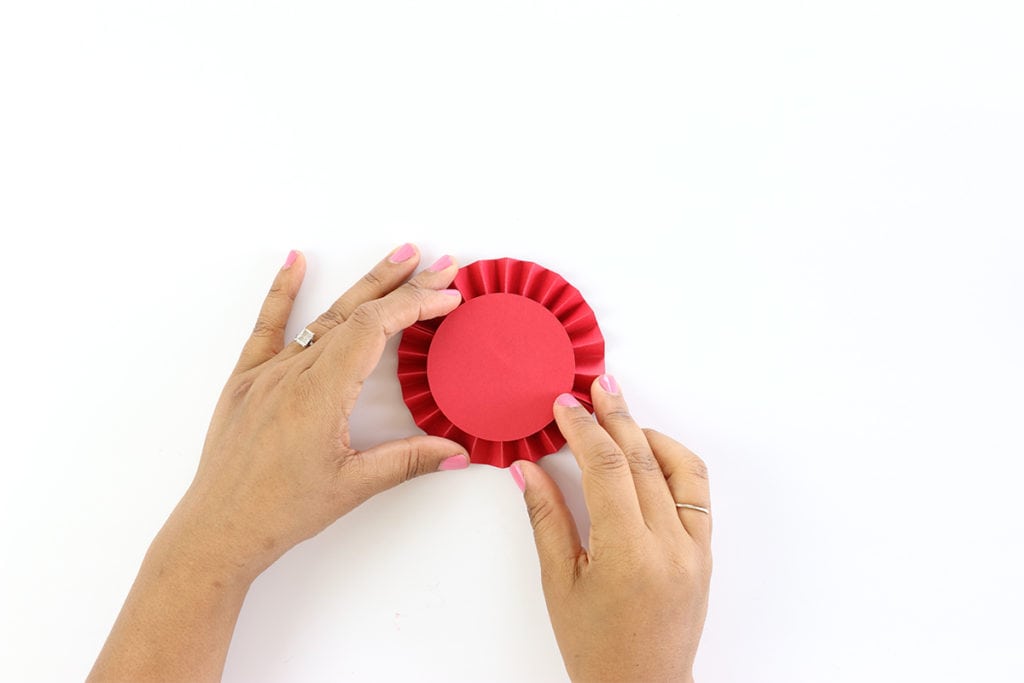 STEP TWO
Create a rosette with the scored strips of paper then close the rosette with a red circle on each side. Repeat steps one and two to create a second red rosette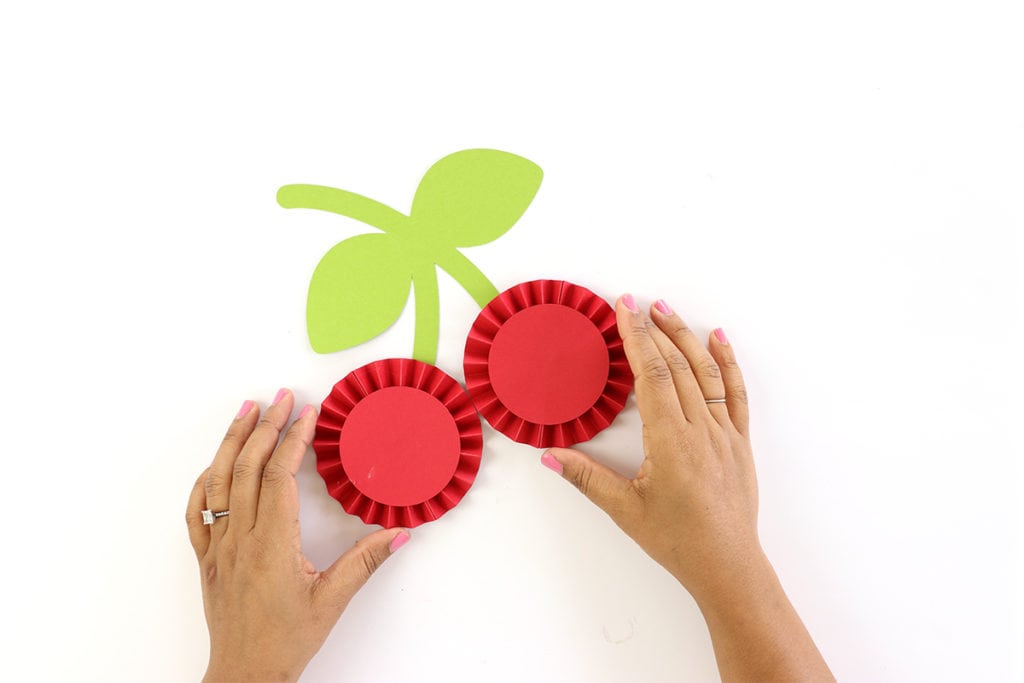 STEP THREE
Use a hot glue gun to attach the red rosettes to the paper cherry stem.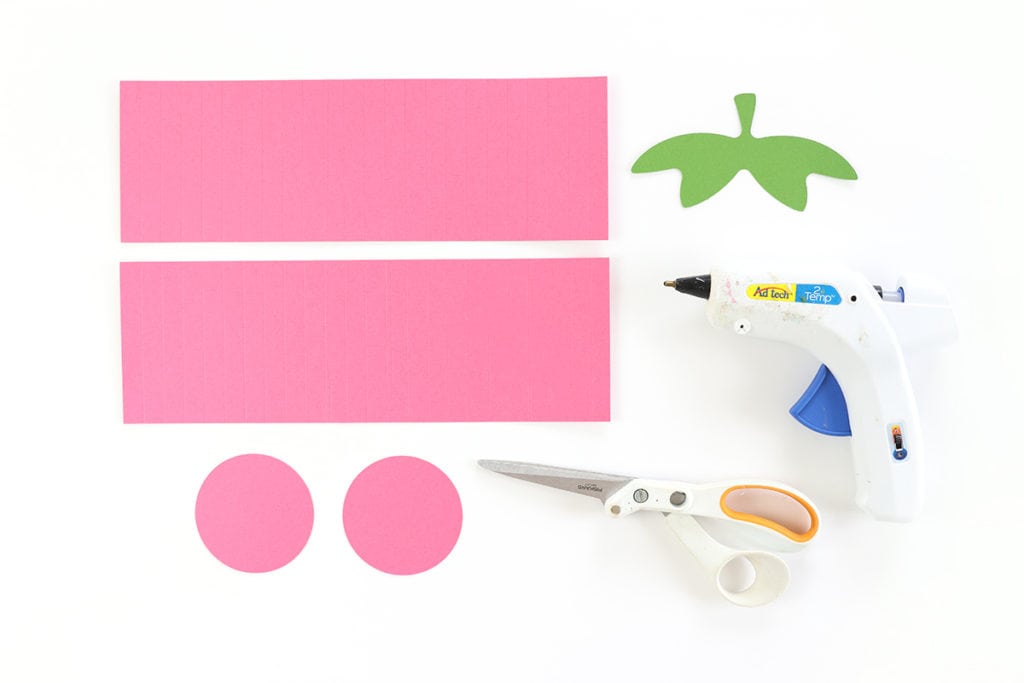 You'll need:
two 4″ x 12″ pieces of pink cardstock
two 3″ circles cut from pink cardstock
scissors
a hot glue gun
Green strawberry topper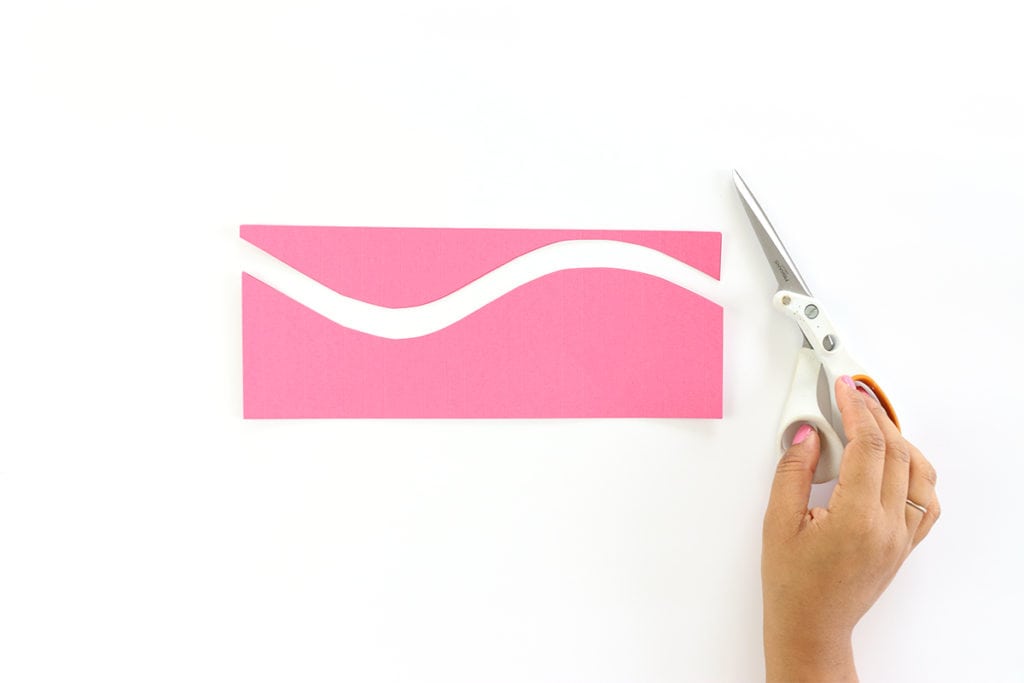 STEP ONE:
Put the two piece of scored paper together, with wrong sides facing each other. Use scissors to cut a wave as shown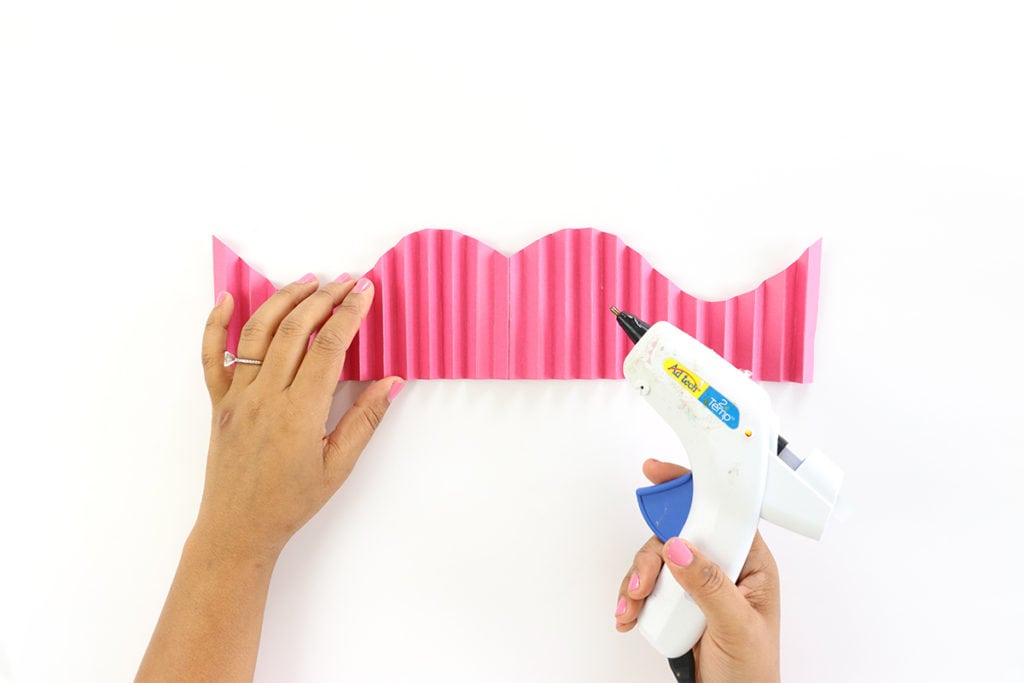 STEP TWO:
Fold the accordion folds then use a glue gun to adhere the strips as shown above.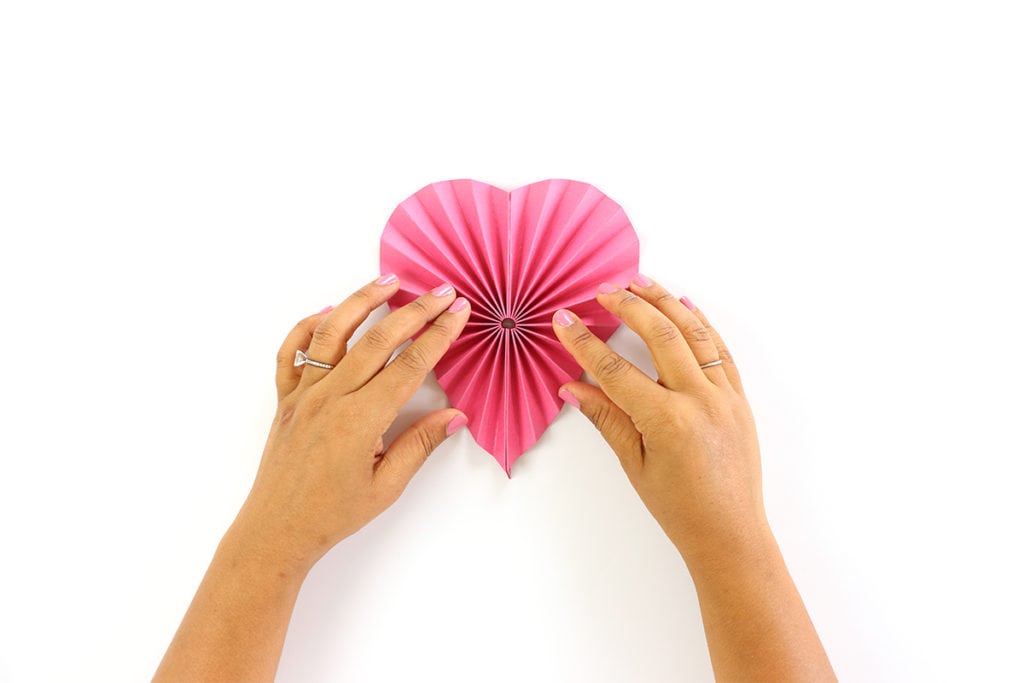 STEP THREE:
Glue the other ends of the strips together and flatten to create a heart shaped rosette! Glue the circles on the front and back (not pictured) then add a strawberry topper (not pictured).
Note: Play around with the wave shape to create shorter, fatter heart shapes. By doing this you can also create a peach or nectarine just like I did!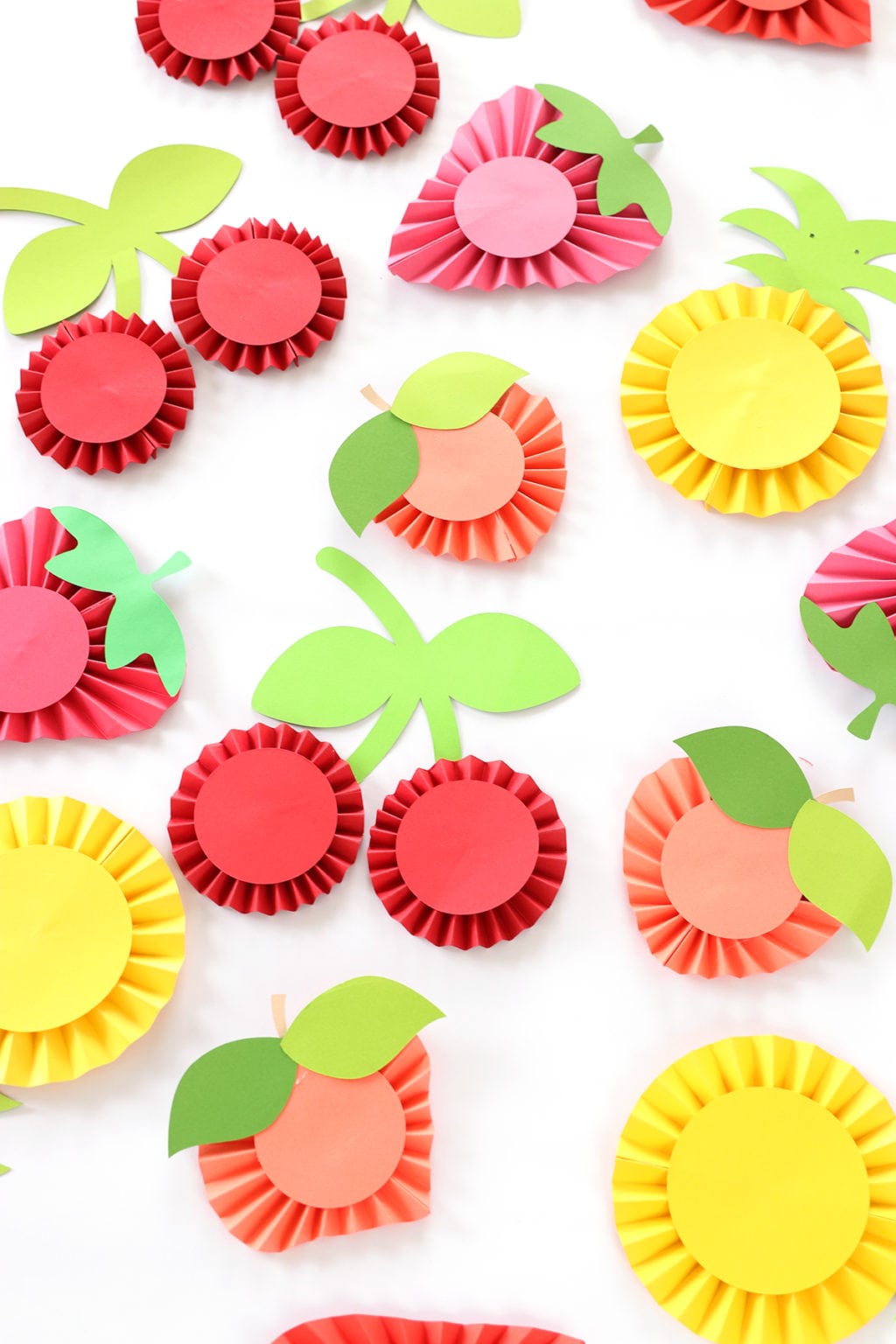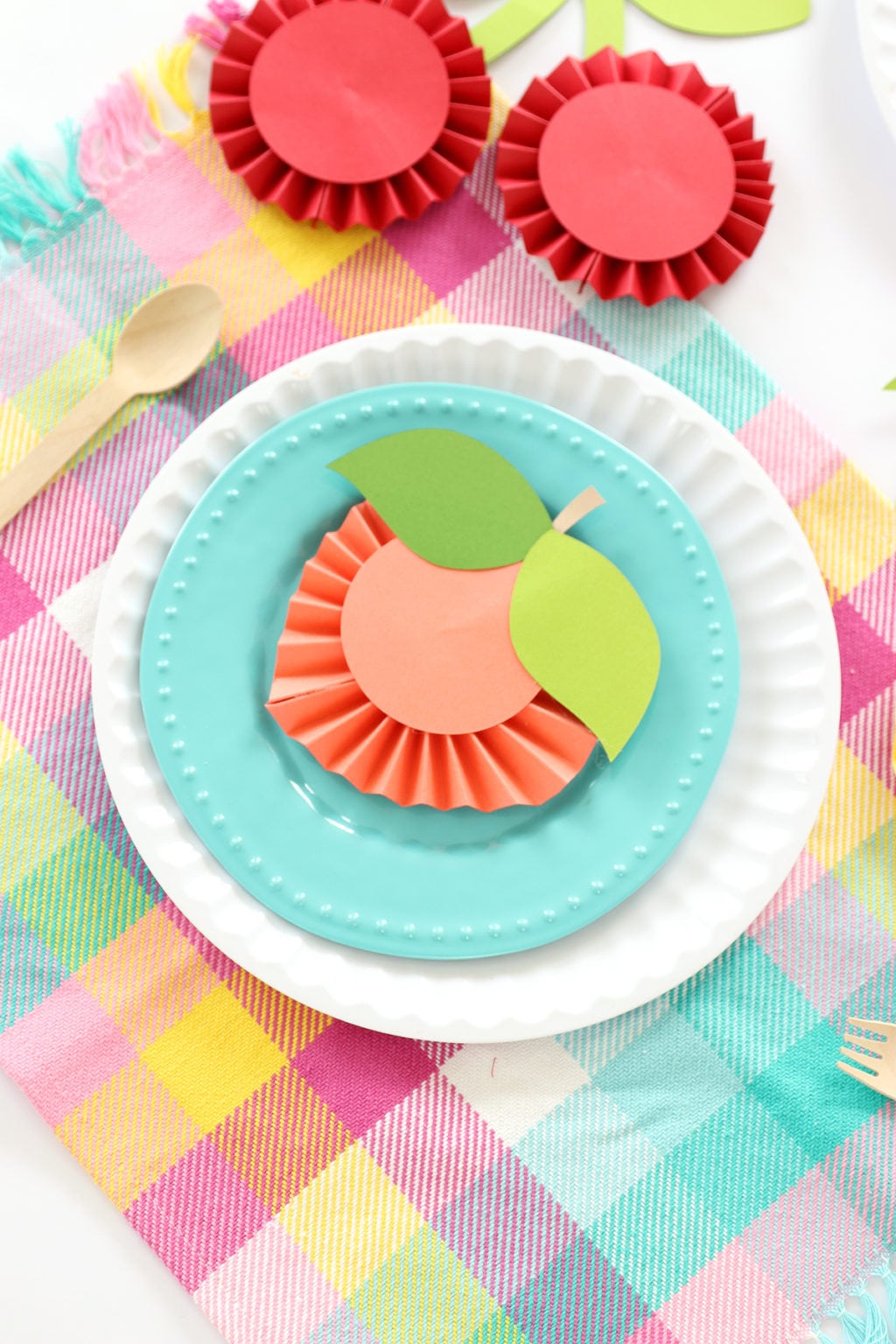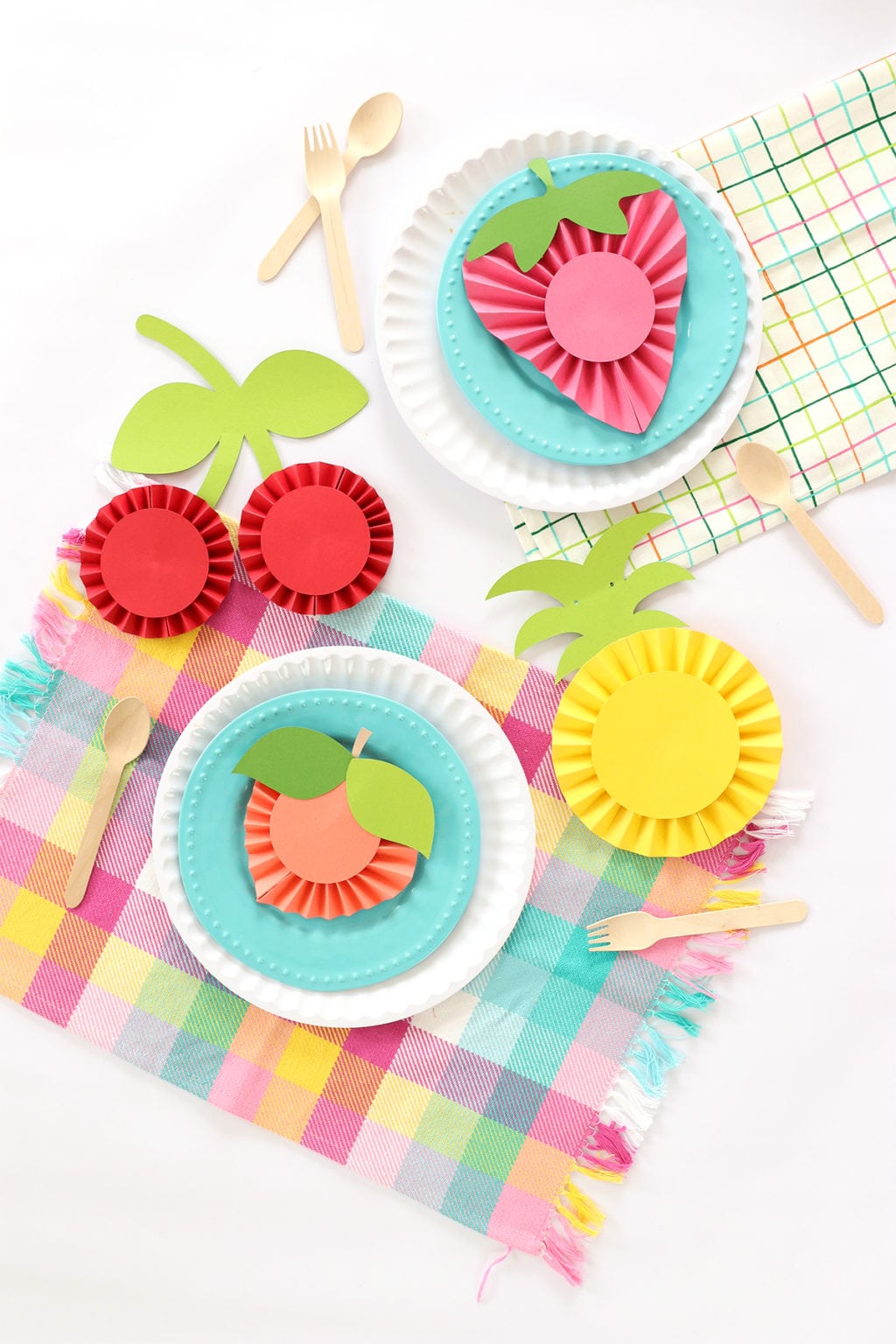 Which of the DIY summer fruit paper rosettes is your fave?! Come back tomorrow and learn how to create orange slices and watermelon wedges…all with paper rosettes!