There's a new paint in town friends. She's pretty, shiny and extreeeeemely sheeny (is sheeny even a word?)
As a lover of all thing painty (…another made up word), I was totally on board with the Extreme Sheen collection from DecoArt. Here's the cool thing about these metallics: there is an actual patent behind the technology that makes this paint so dang sheeny. There's that word again. To put this paint to the test, I decided to paint the dullest surface ever and see what Extreme Sheen could do to bring it to life. I'm pretty impressed with the result. I think you will be too.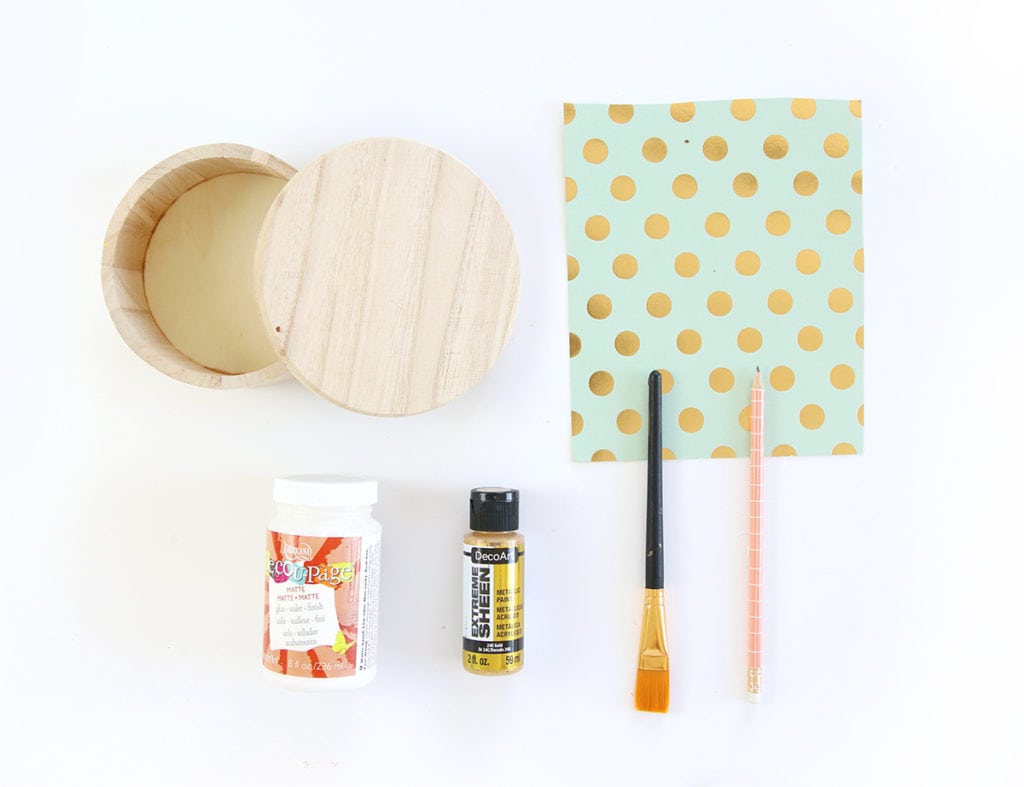 Here's what you'll need:
A round wood box. I picked mine up from Joann.
DecoArt Extreme Sheen in 24K Gold
DecoArt Matte Decou-Page
a piece of scrapbook paper. I went with something that had some gold in it
a paint brush
a pencil
scissors – not pictured
small wood beads – not pictured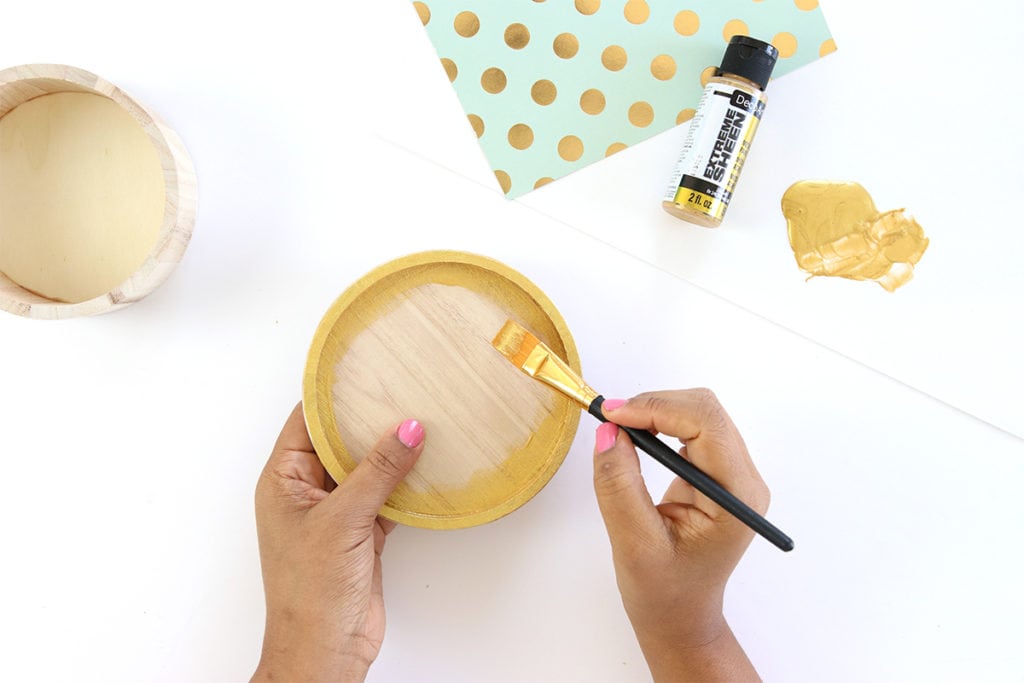 STEP ONE: 
Paint the lid of the round box. You don't need to paint the inner portion since we'll be covering that with paper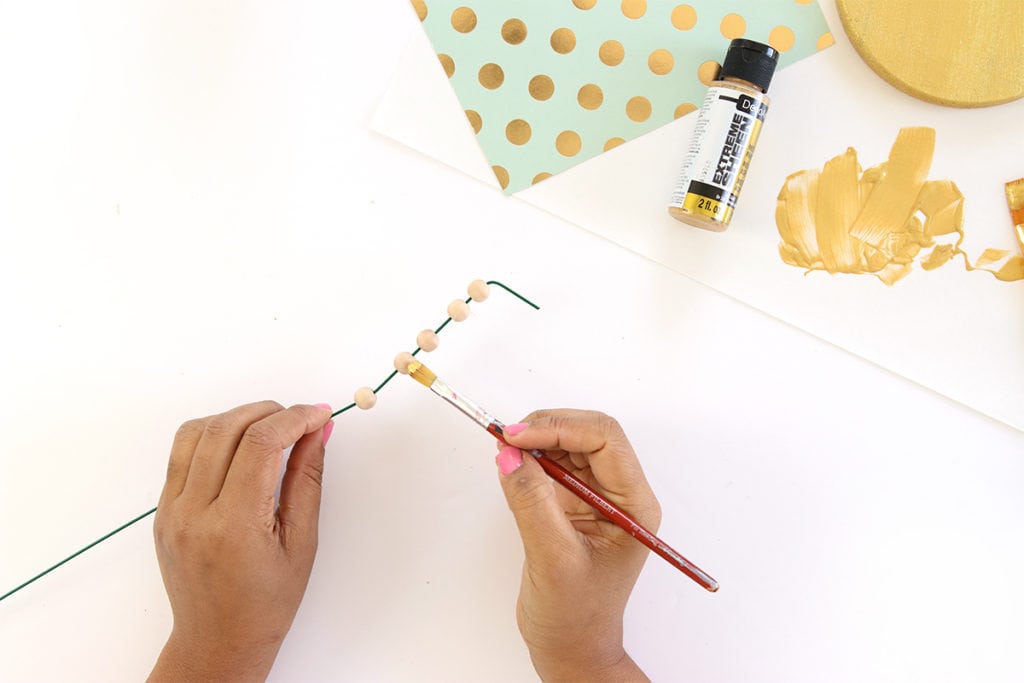 STEP TWO
Paint the small wood beads. I find it's easiest to paint wood beads by threading them onto a piece of wire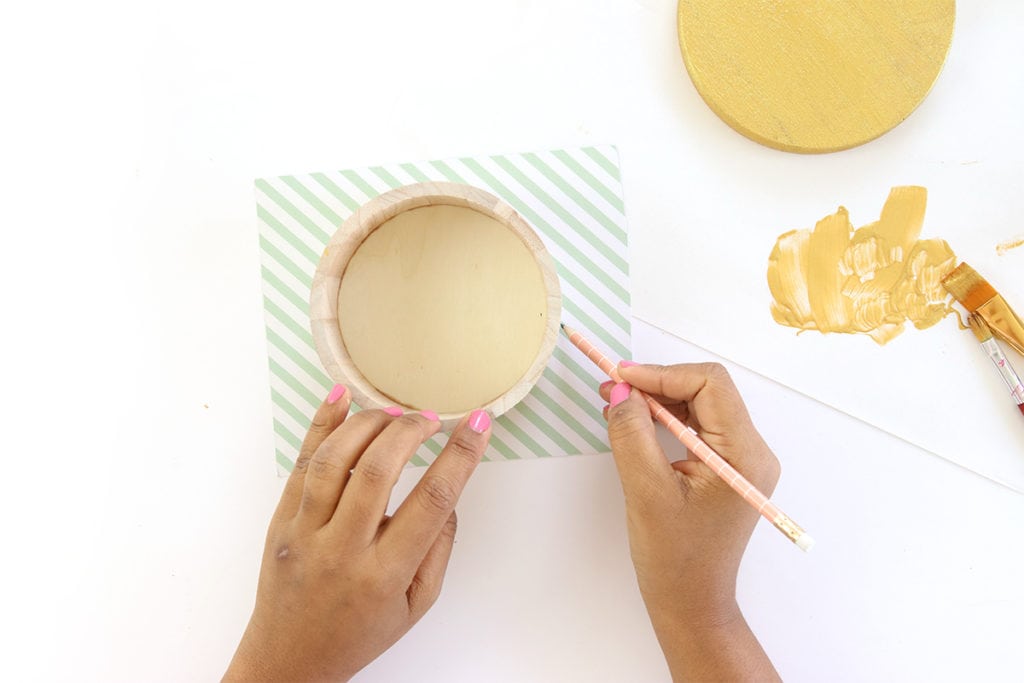 STEP THREE
Trace the bottom portion of the wood box onto wrong side of the patterned paper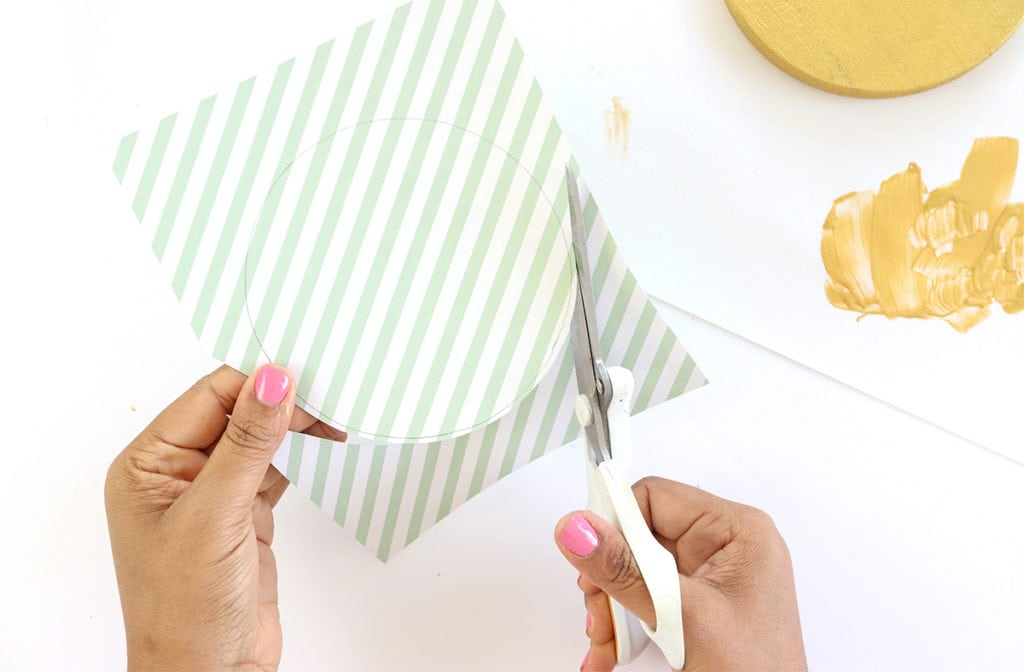 STEP FOUR
Cut out the tracing, staying about 1/8″ outside the edge to ensure a snug fit into the painted lid.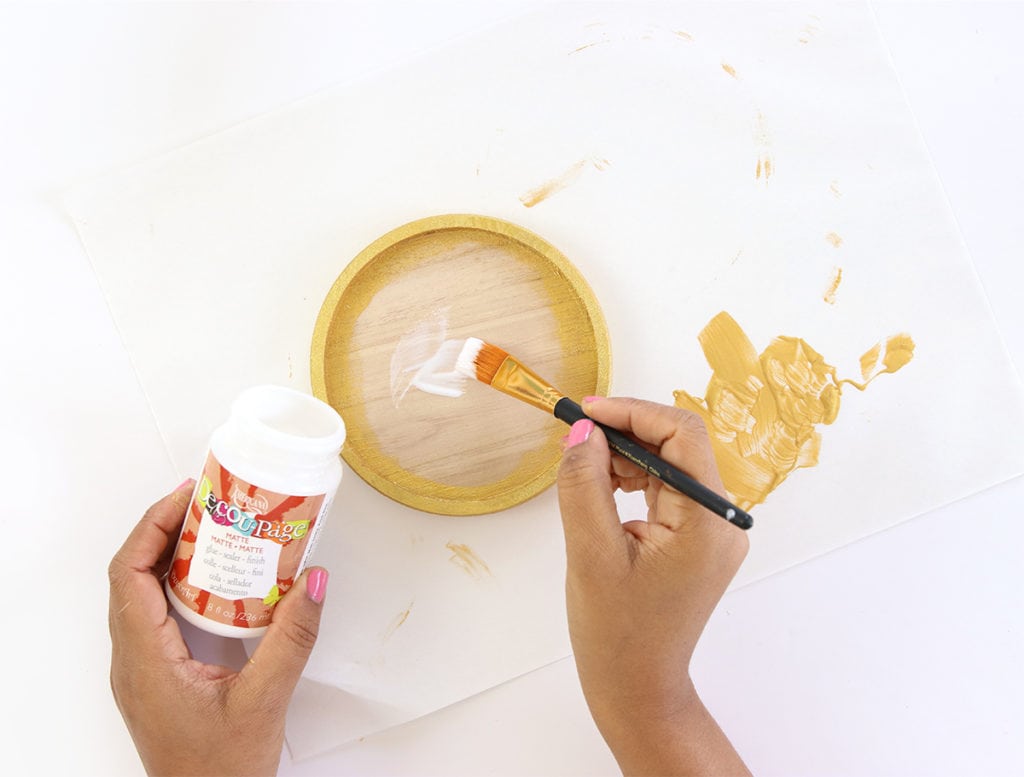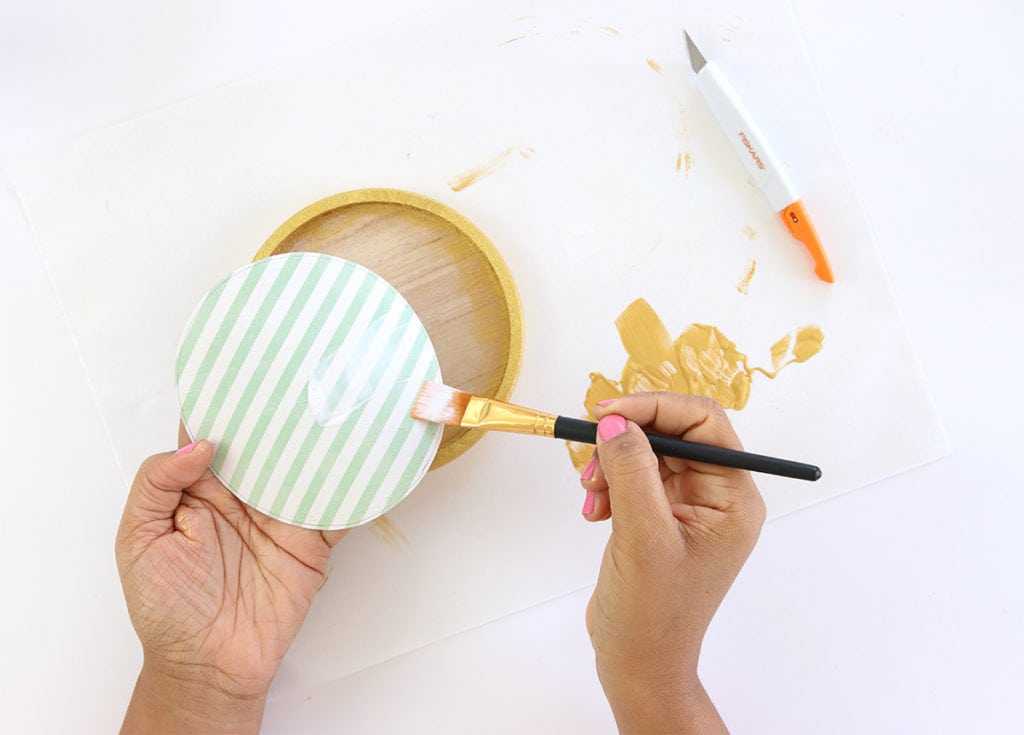 STEP FIVE
Apply Decou-Page to the lid as well as the back of the paper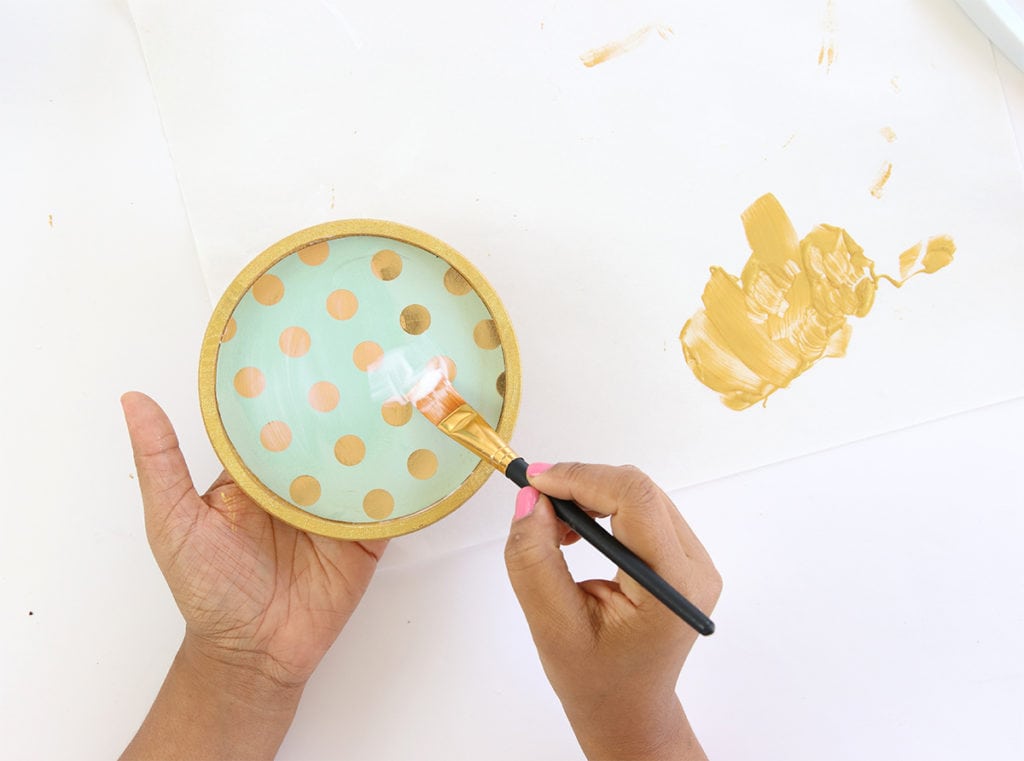 STEP SIX
Once you've placed the paper into the lid, add another layer of Decou-Page.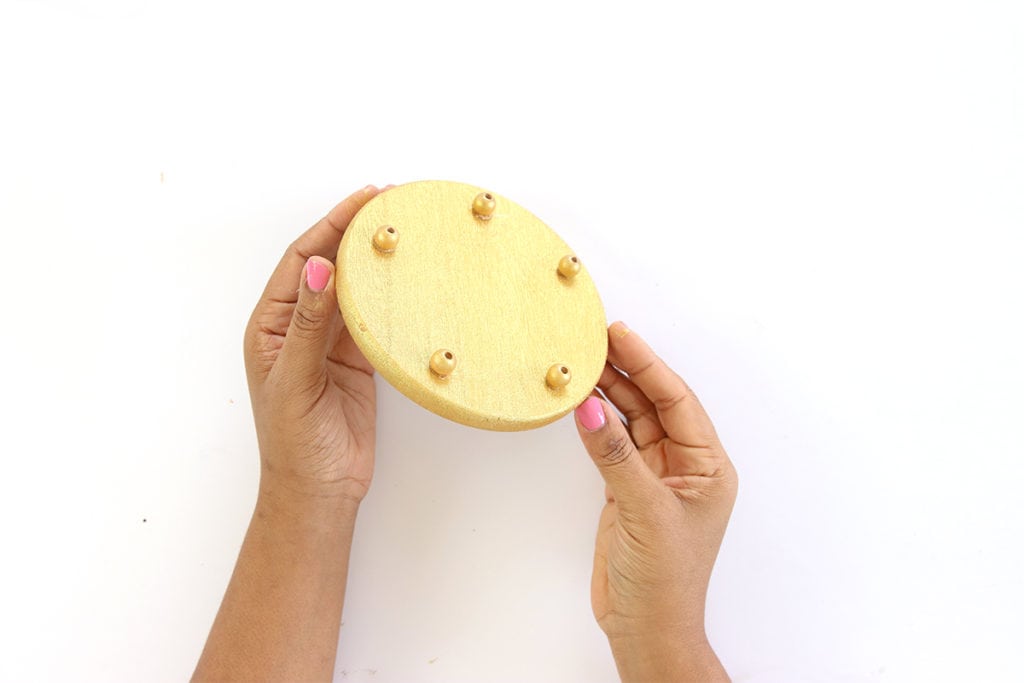 STEP SEVEN
Use a hot glue gun to adhere the painted beads to the bottom of the lid. This will create feet on your jewelry dish.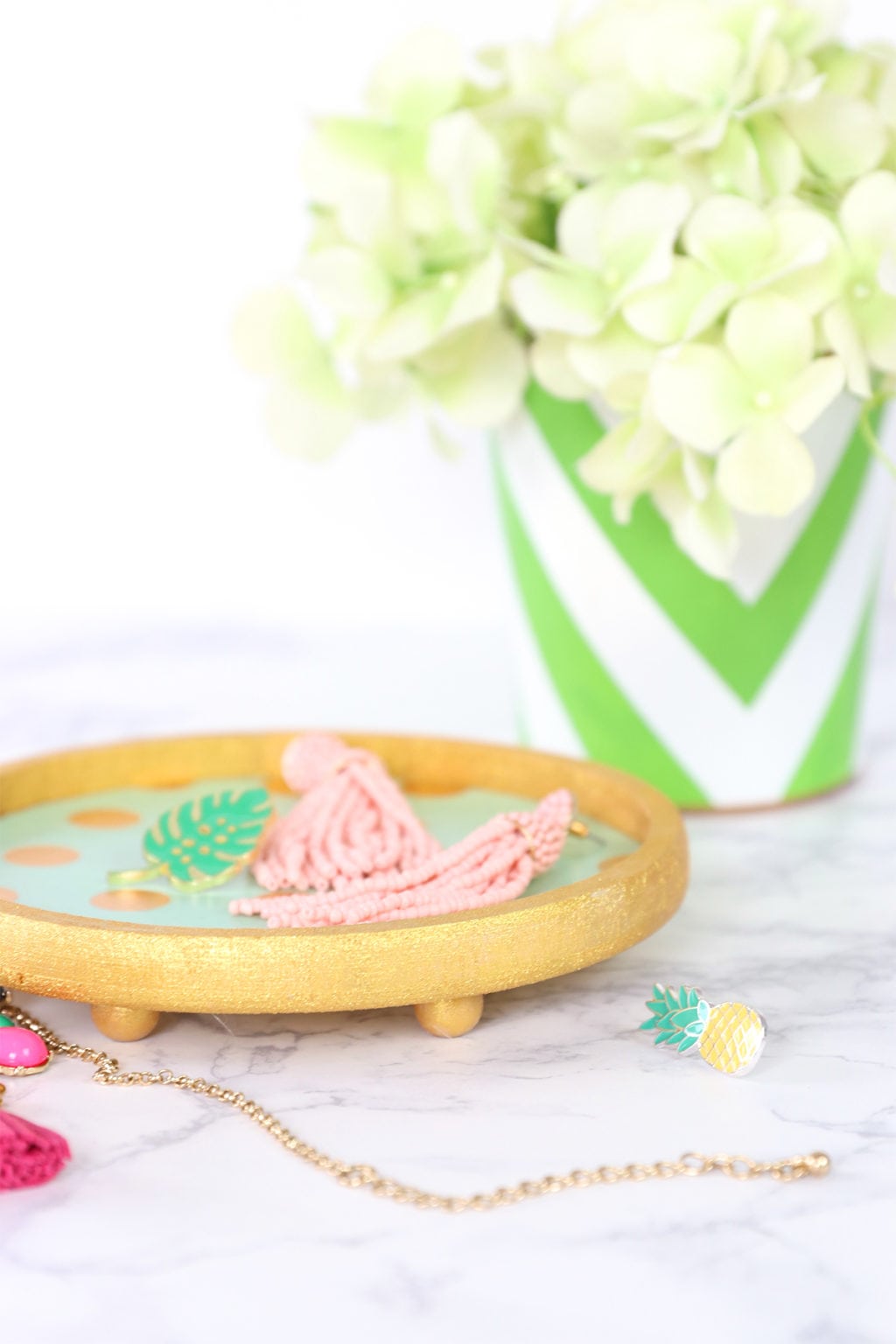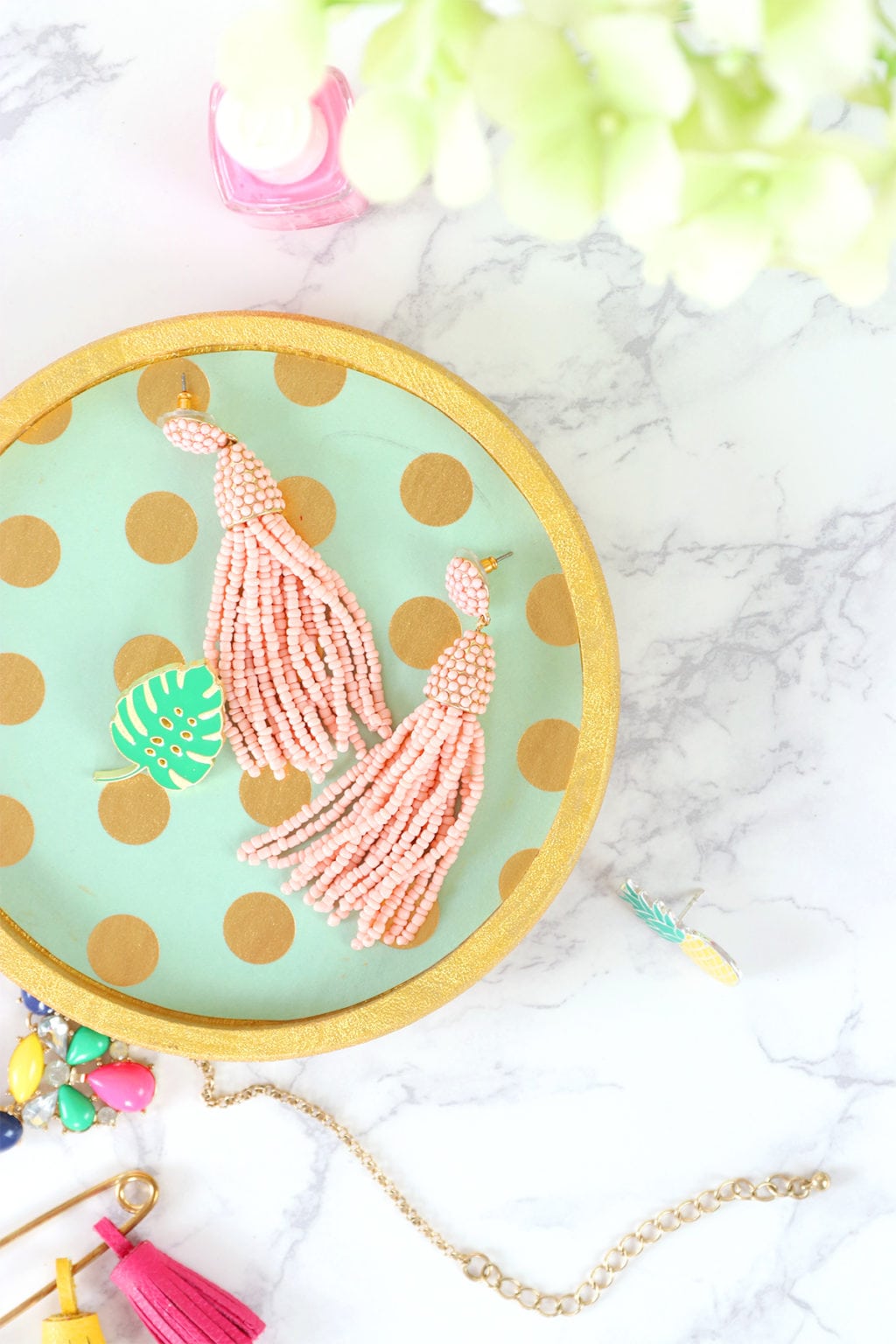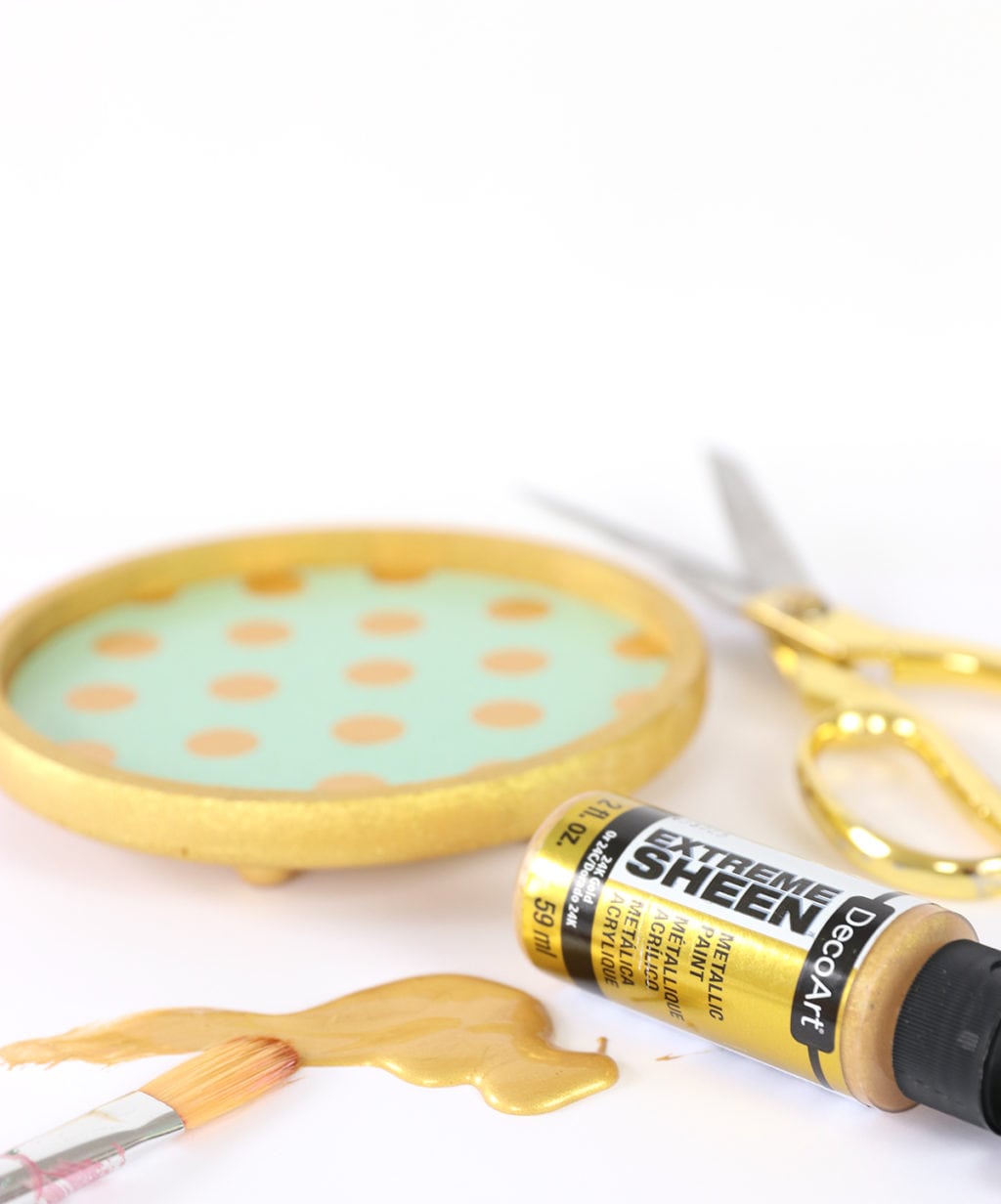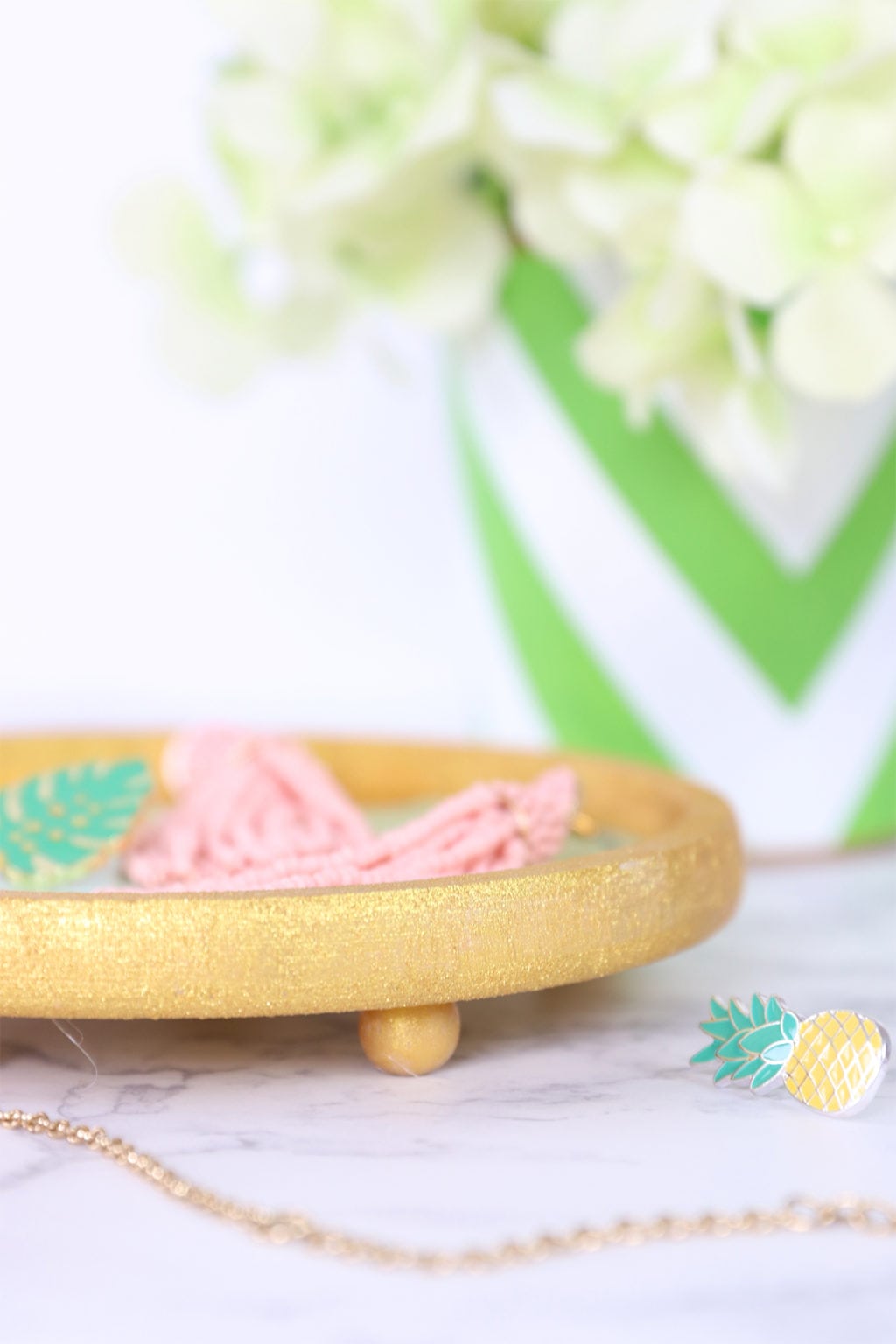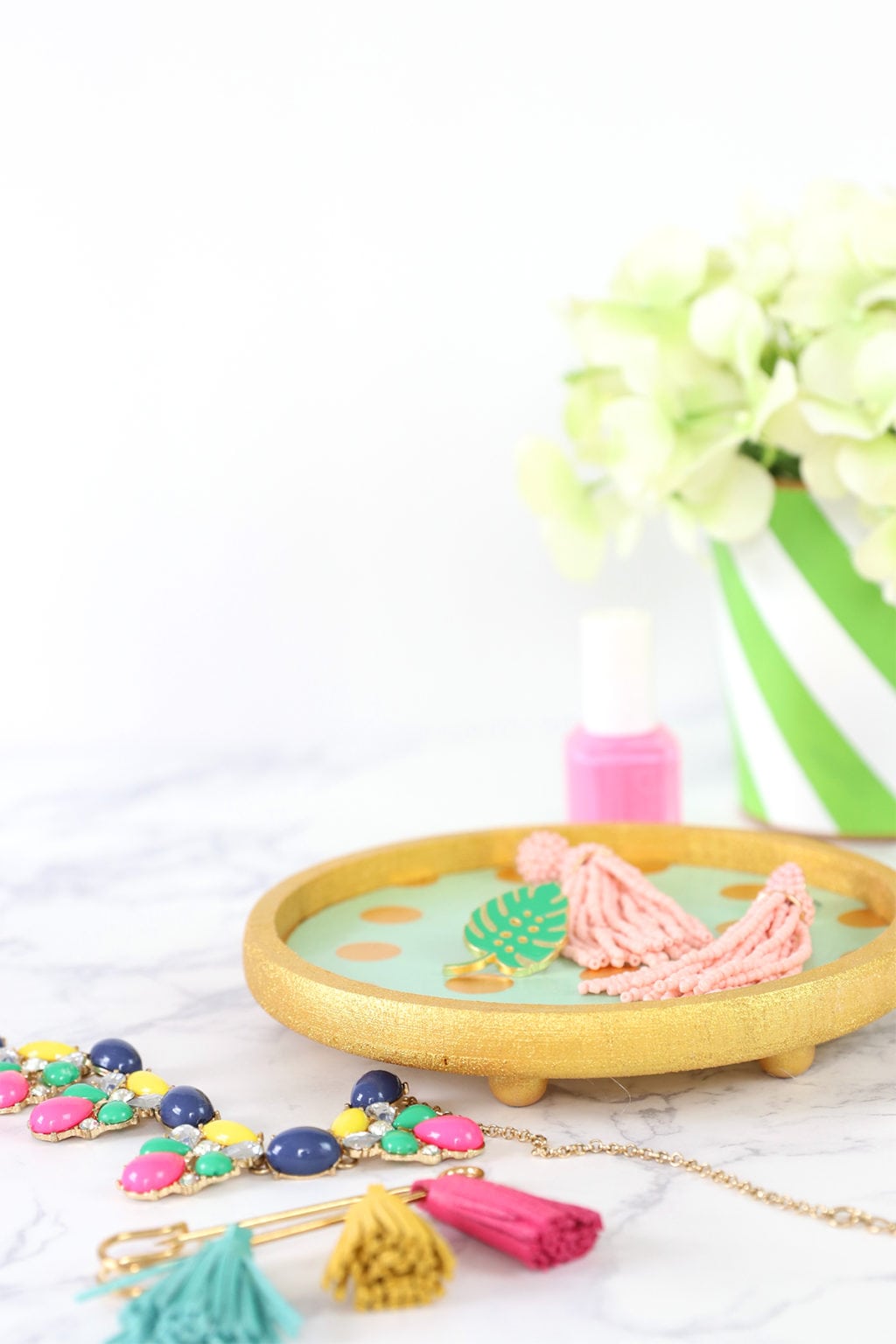 This project was completed in partnership with DecoArt. All projects, photos and opinions are mine, mine, mine! Thanks for supporting the collaborations that keep the lights on in this joint!