You've been asking for it! You've been wondering if we would do it and today's the day! I'm excited to bring you this year's printable coloring calendar illustrated with K.Becca and completed in partnership with Canon – because ya'll know how much I love my Canon printers!
Last year was all about ridiculous holidays and this time around we're keeping things equally ridiculous with twelve months of ridiculous facts and adorable images that you can color throughout the year. And in the event coloring is not really your thing or you're an instant gratification kind of gal (or guy) – this year we've got a version of the calendar that is already colored for you by…you guessed it…ME! Now, are you ready to take a look at the 2017 Printable Coloring Calendar of Ridiculous Facts?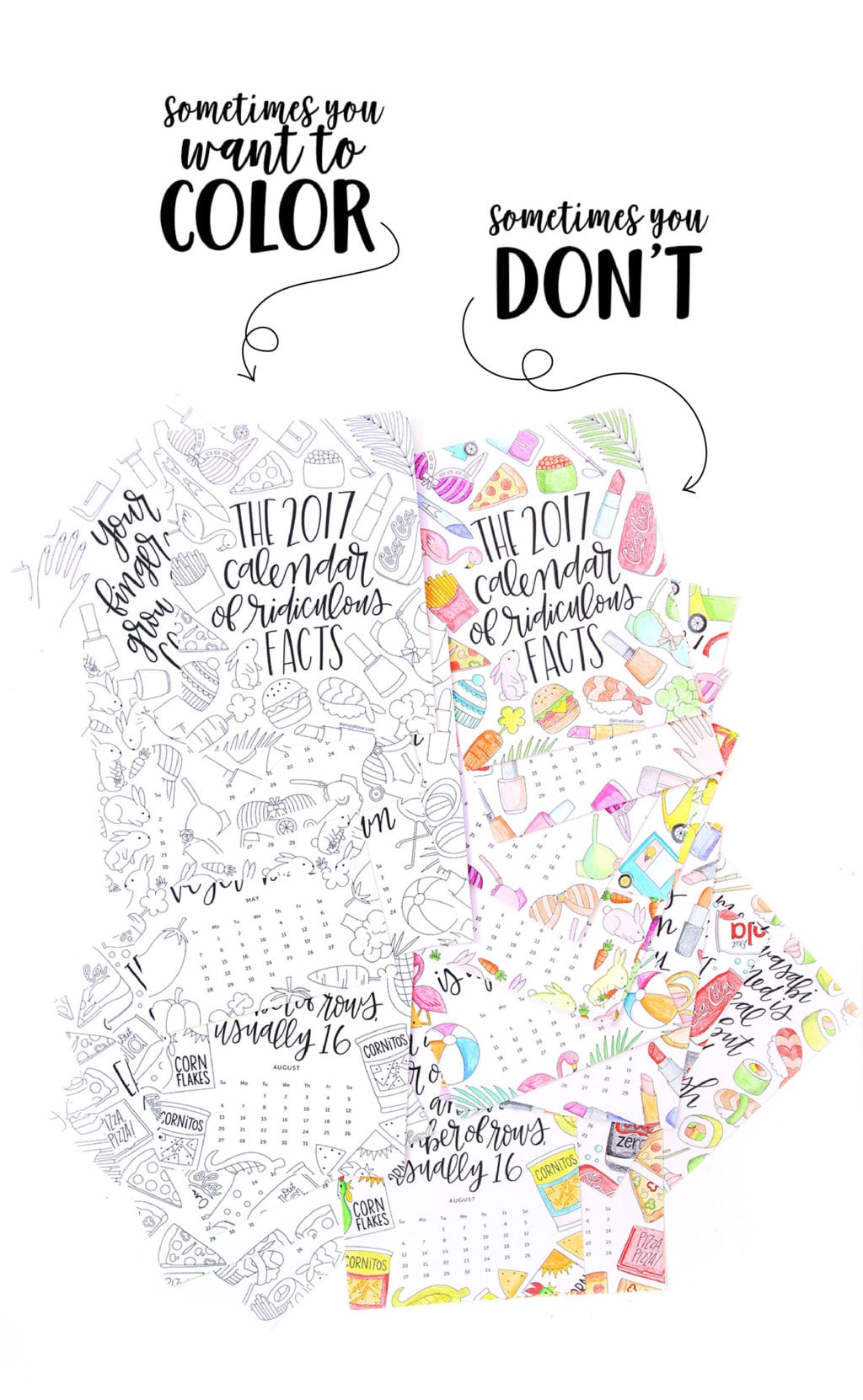 Like I said, there are two versions of the coloring calendar – one that is blank and ready for your creativity and another that is completely finished…even with a little signature from me on the last page. You pick –but since these downloads are free, I suppose you should probably grab both versions! I even made sure to share these calendars BEFORE Christmas because they make the perfect gift. Package it up with colored pencils or markers and you're done.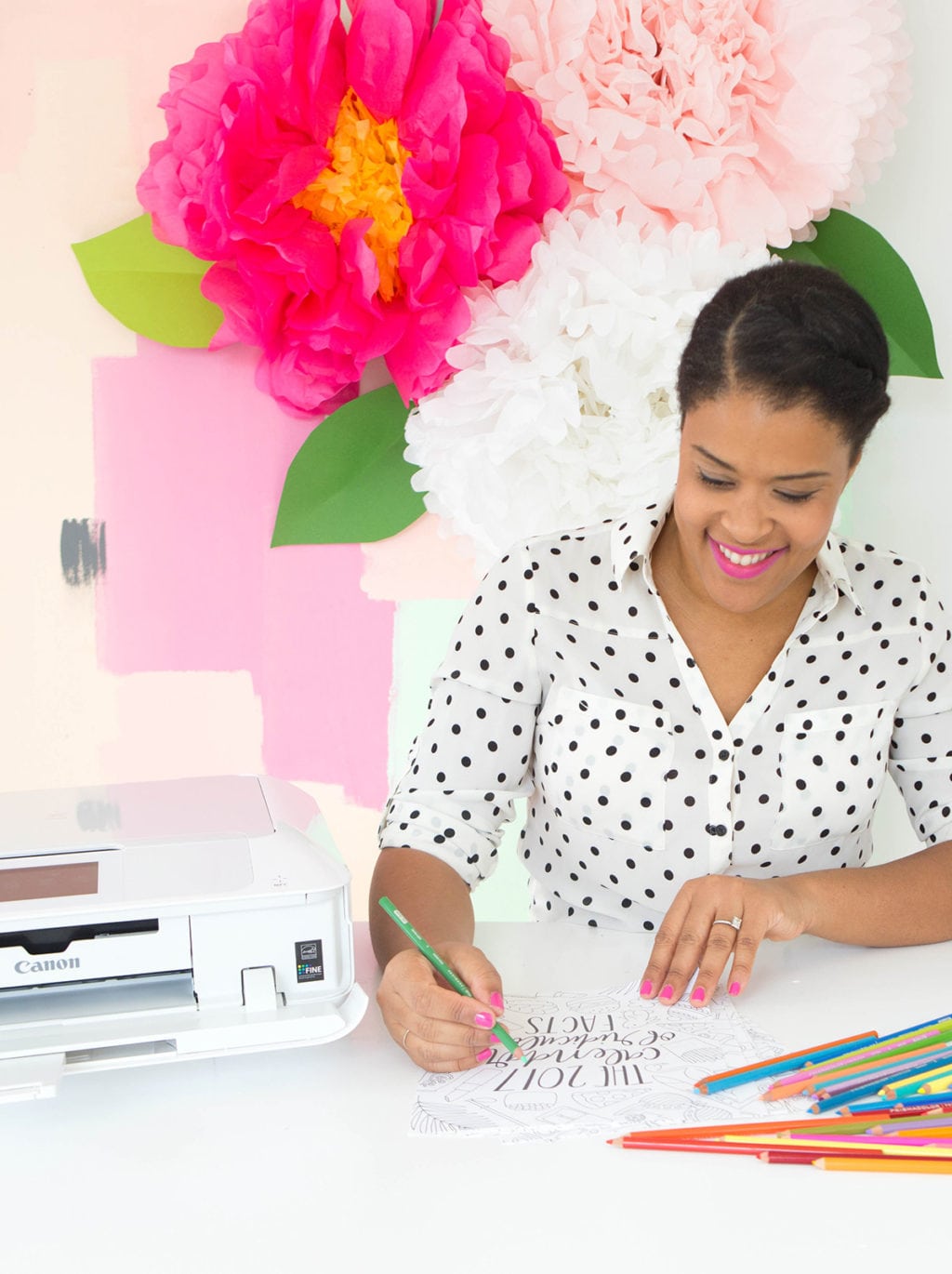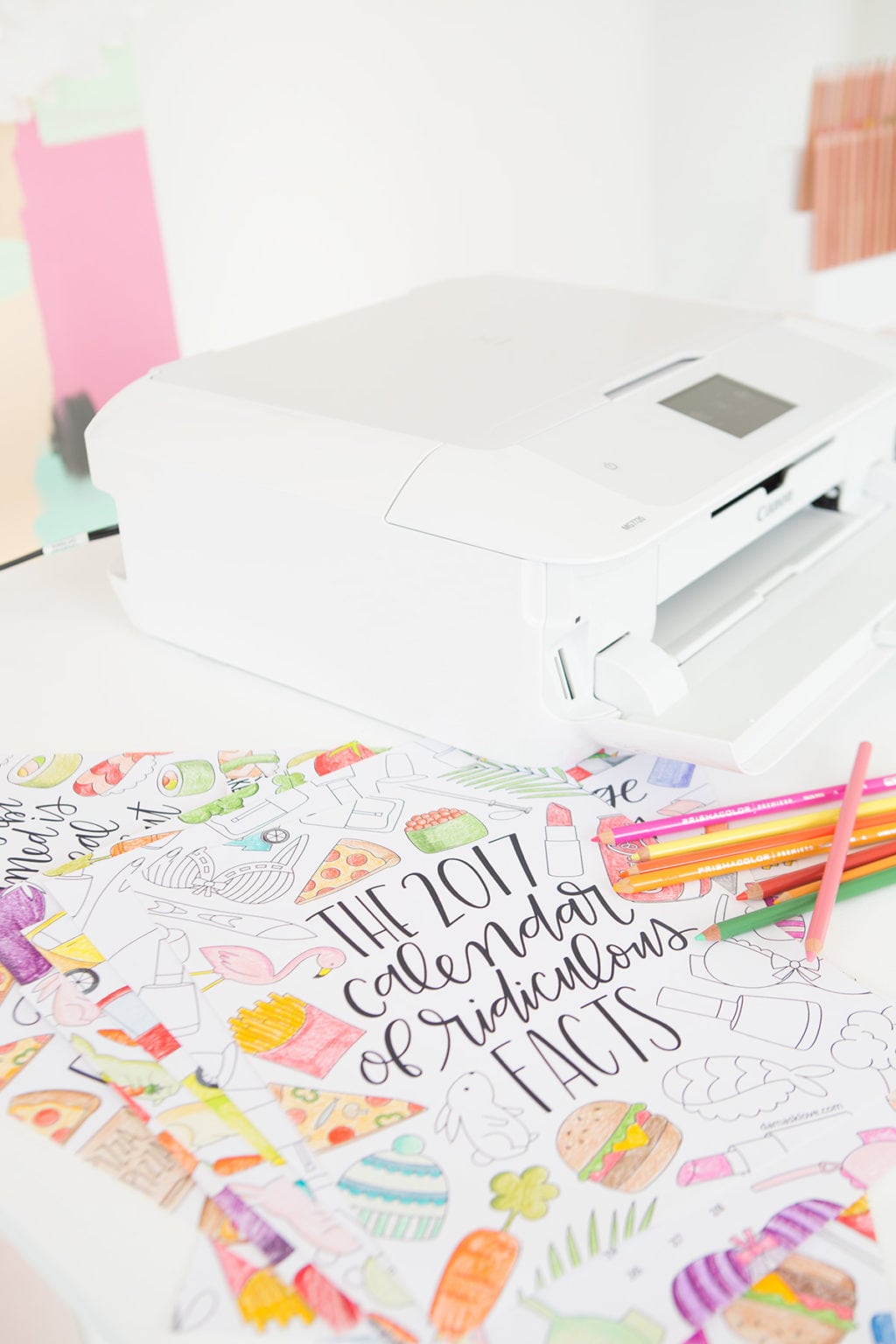 Bringing the coloring calendar to life was easy with my Canon PIXMA MG7720 – I just scanned the colored pages and saved each file. You can do the same thing! Once you color a page, scan it and use the digital image as wallpaper on your phone or email the image to friends! You could even host a virtual coloring contest by scanning and sharing!
To be honest – it's kind of freaky how well the PIXMA MG7720 scans. The scan comes out looking exactly like a hand-colored piece of art. Nothing second rate about it!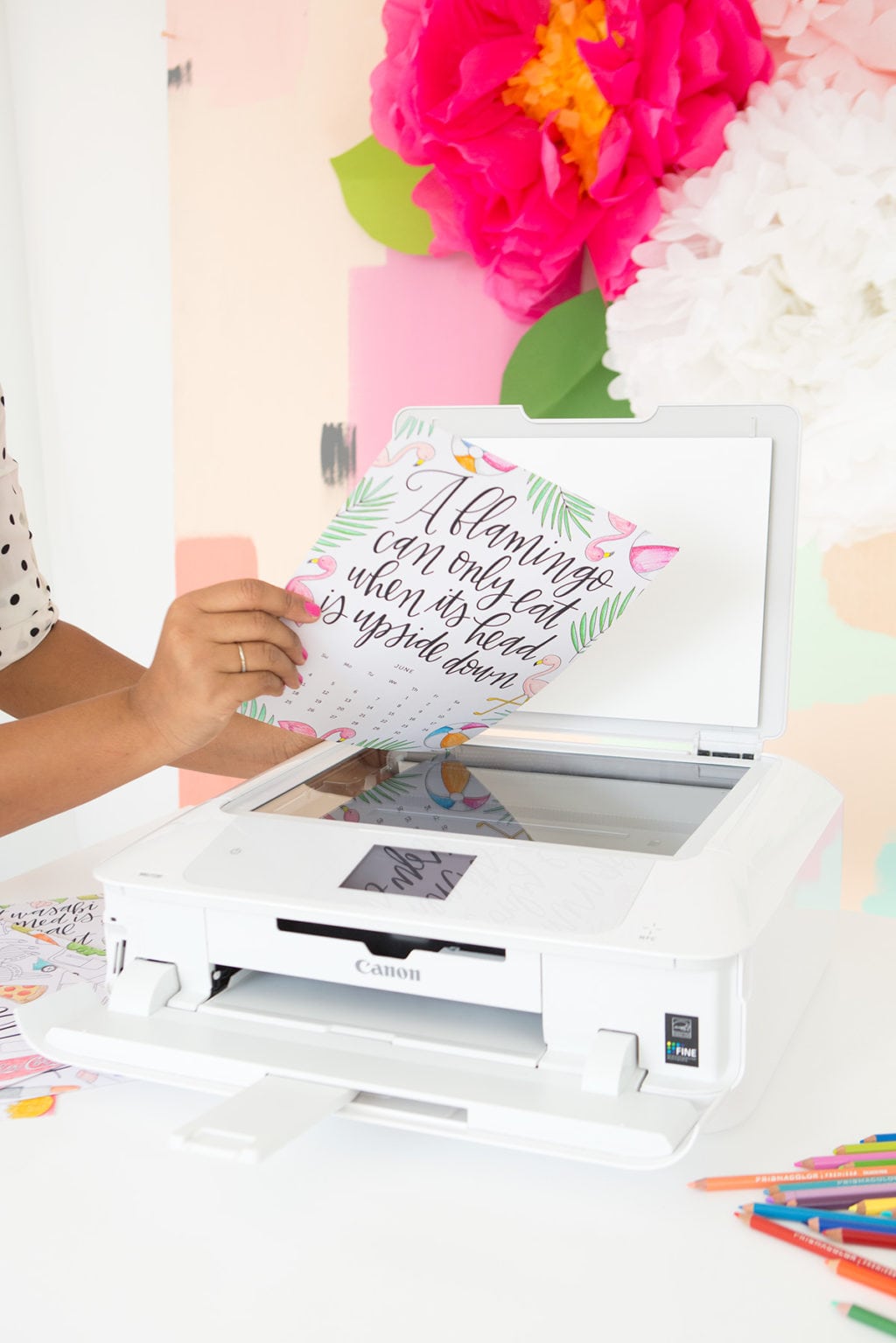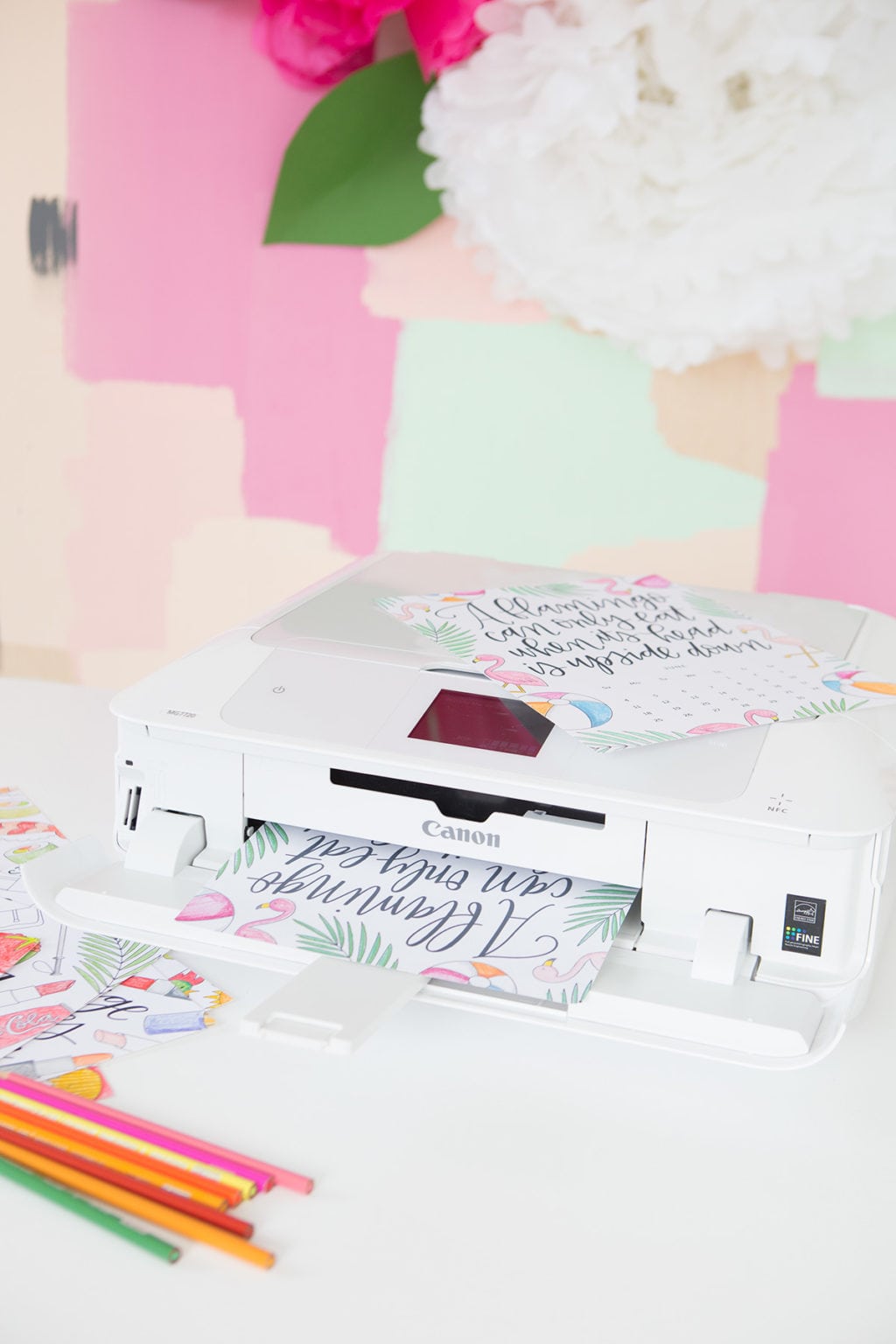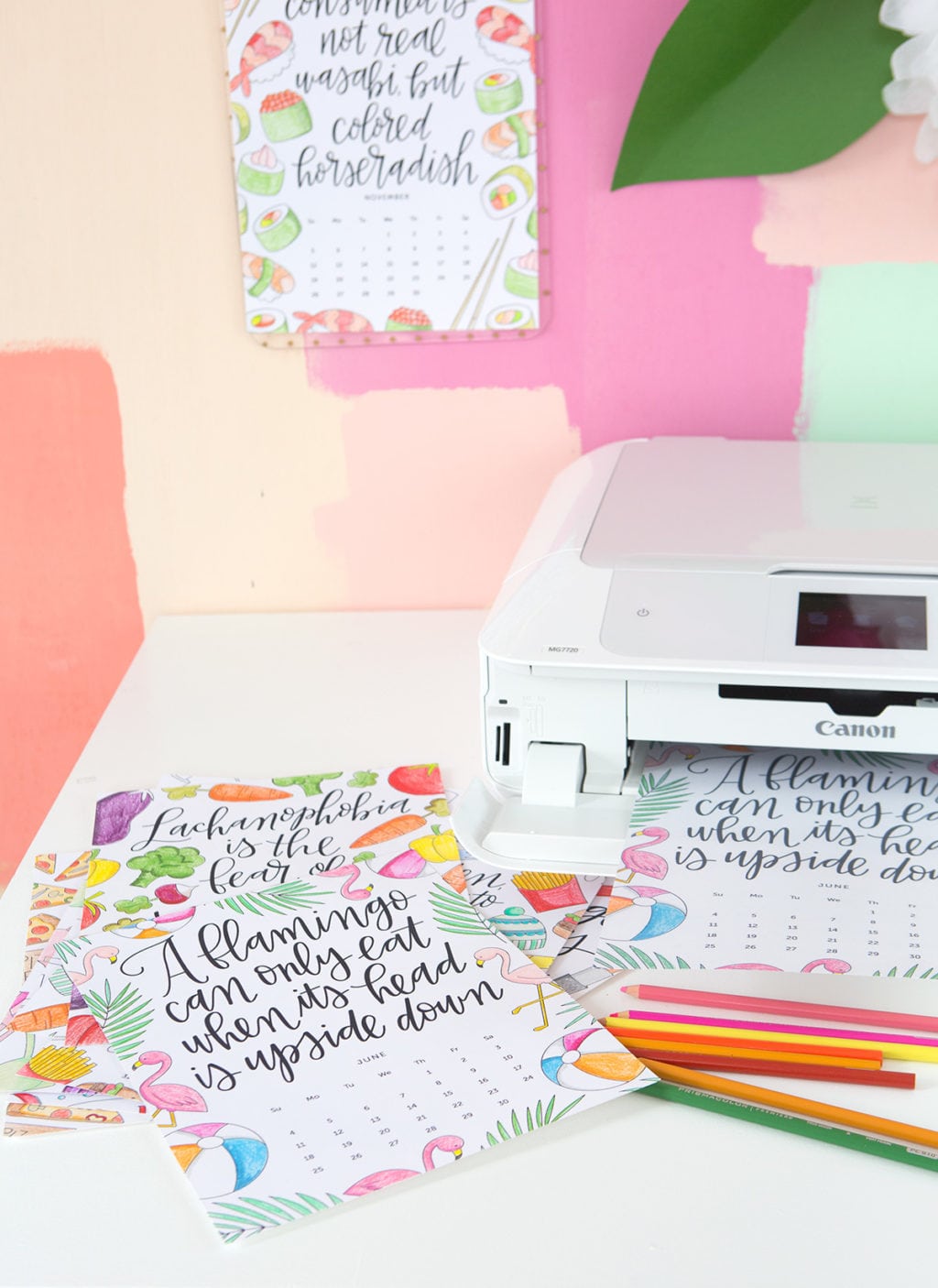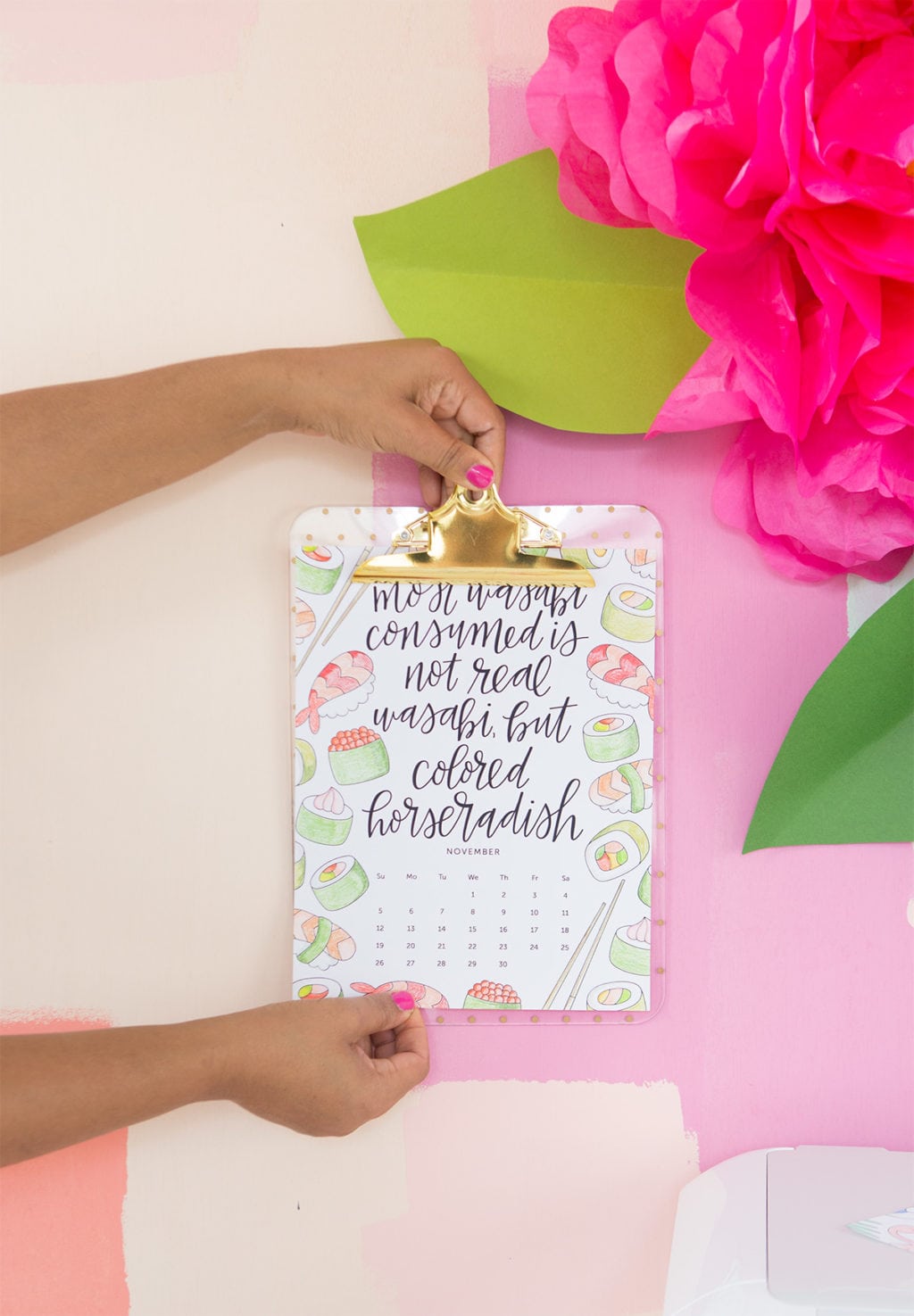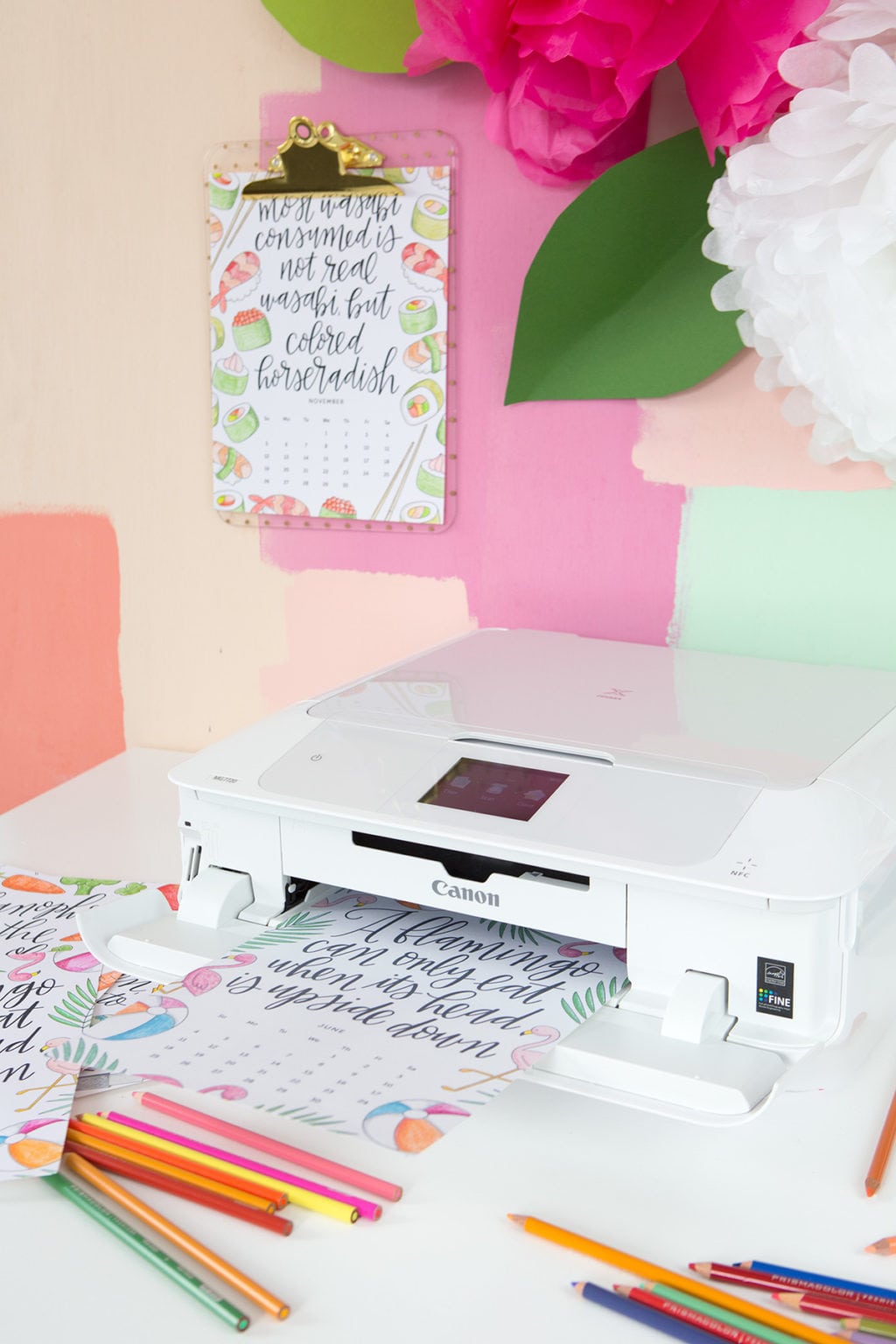 ….AND NOW FOR WHAT YOU'VE ALL BEEN WAITING FOR! The downloads! But first a few tips:
Tips for Printing your Coloring Calendar
I used the MG7720 printer for this project – it prints crisp high quality images and with the individual ink tank system you get really vibrant colors too.
If possible, print on Canon Matte Photo Paper – the print quality is so much better!
We designed this calendar with images that go edge-to-edge so be sure to select "US Letter > Borderless Printing" to get the full effect.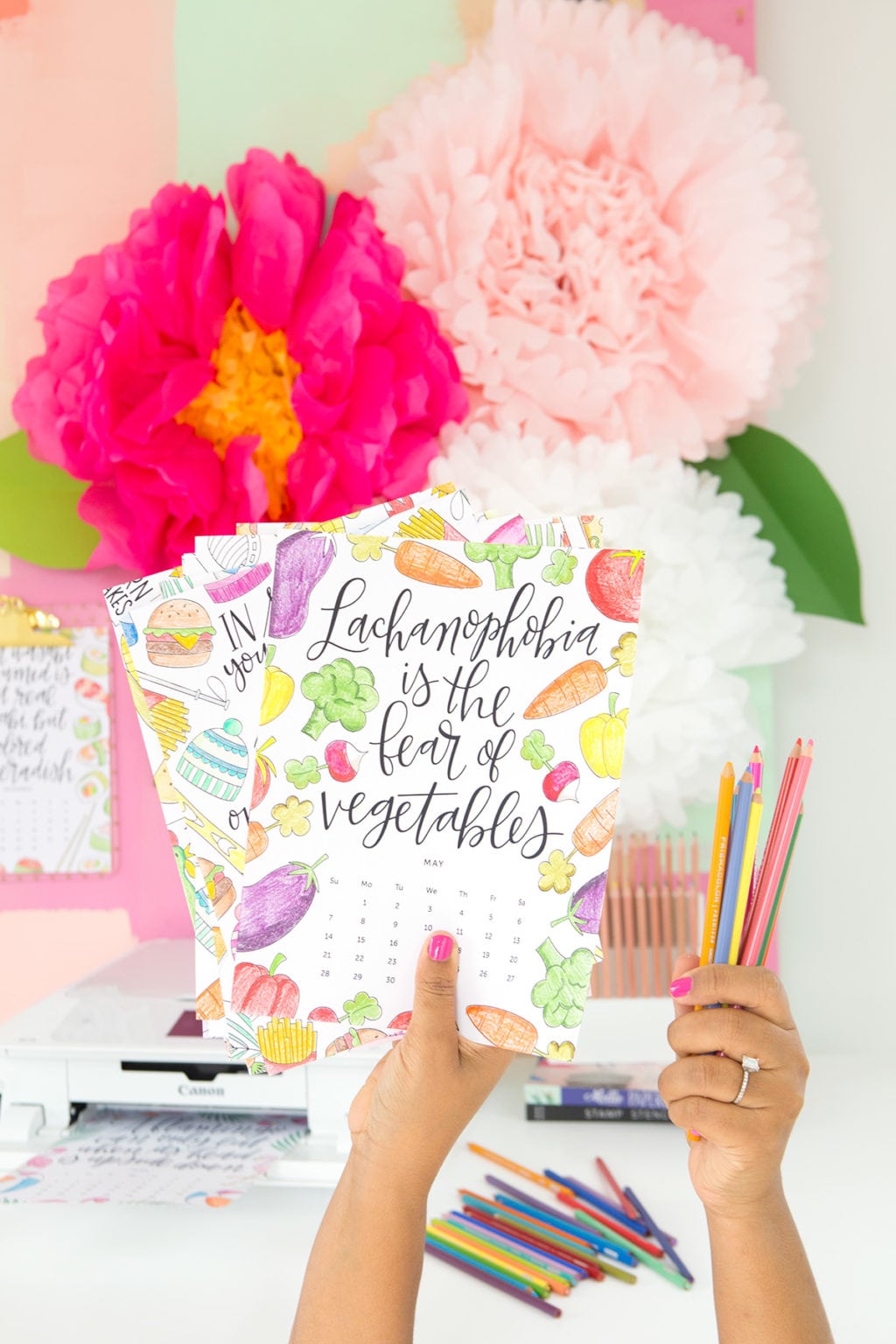 CLICK BELOW TO DOWNLOAD THE BLANK VERSION
[ddownload id="16969″]
CLICK BELOW TO DOWNLOAD THE COLORED VERSION
If you're one of the folks who loves coloring but doesn't want to ACTUALLY color – well, honey, I've got you. For a whole week, I put my coloring skills to the test to create thirteen pages of Damask Love coloring goodness. And if you don't believe that I colored these in myself, take a look at August and October – I didn't stay in the lines so well on those!
With all the colors, the file sizes are a little on the larger size, so you'll want to click through all thirteen pages to download the full calendar.
COVER
[ddownload id="16954″]
JANUARY
[ddownload id="16957″]
FEBRUARY
[ddownload id="16958″]
MARCH
[ddownload id="16959″]
APRIL
[ddownload id="16960″]
MAY
[ddownload id="16961″]
JUNE
[ddownload id="16962″]
JULY
[ddownload id="16963″]
AUGUST
[ddownload id="16964″]
SEPTEMBER
[ddownload id="16965″]
OCTOBER
[ddownload id="16966″]
NOVEMBER
[ddownload id="16967″]
DECEMBER
[ddownload id="16968″]
I hope you love this year's calendar as much as we loved working on it! Happy coloring…and come back tomorrow because there MAY just be an awesome giveaway for those of you who share your calendars on social media. So, start printing and start sharing!
Illustration: K.Becca
Photography: Devlopz