I grew up in the San Francisco Bay Area. On weekend's my mom and I would make a trip over to Fisherman's Wharf to galavant with the tourists. As a kid, I loved looking through the tourist shops and to this day, I have a penchant for tacky snowglobes and ugly tourist tees. I distinctly remember each shop having a metal carousel of miniature license plates that had names on them. Every time I passed one, I scanned to see if "Amber" could be found among all the Amys, Andrews and Amandas. Nope. Amber was never there. It was such a let down. These days, Amber is a much more popular name. Today's population of Ambers will never know the struggle of finding a personalized mini license plate. Modern day Ambers have it easy.
There's a good chance that you can relate to the license plate struggle. We've all had a moment, trivial or otherwise where we felt out of place or like we weren't represented.  Like when Elle Woods showed up in that Playboy bunny Halloween costume or when you dig through your pile of paints and come upon a shade called "Flesh." For reals? Last time I checked, "flesh" comes in a host of shades and the paint they've dubbed "flesh" most certainly looks nothing like my skin tone.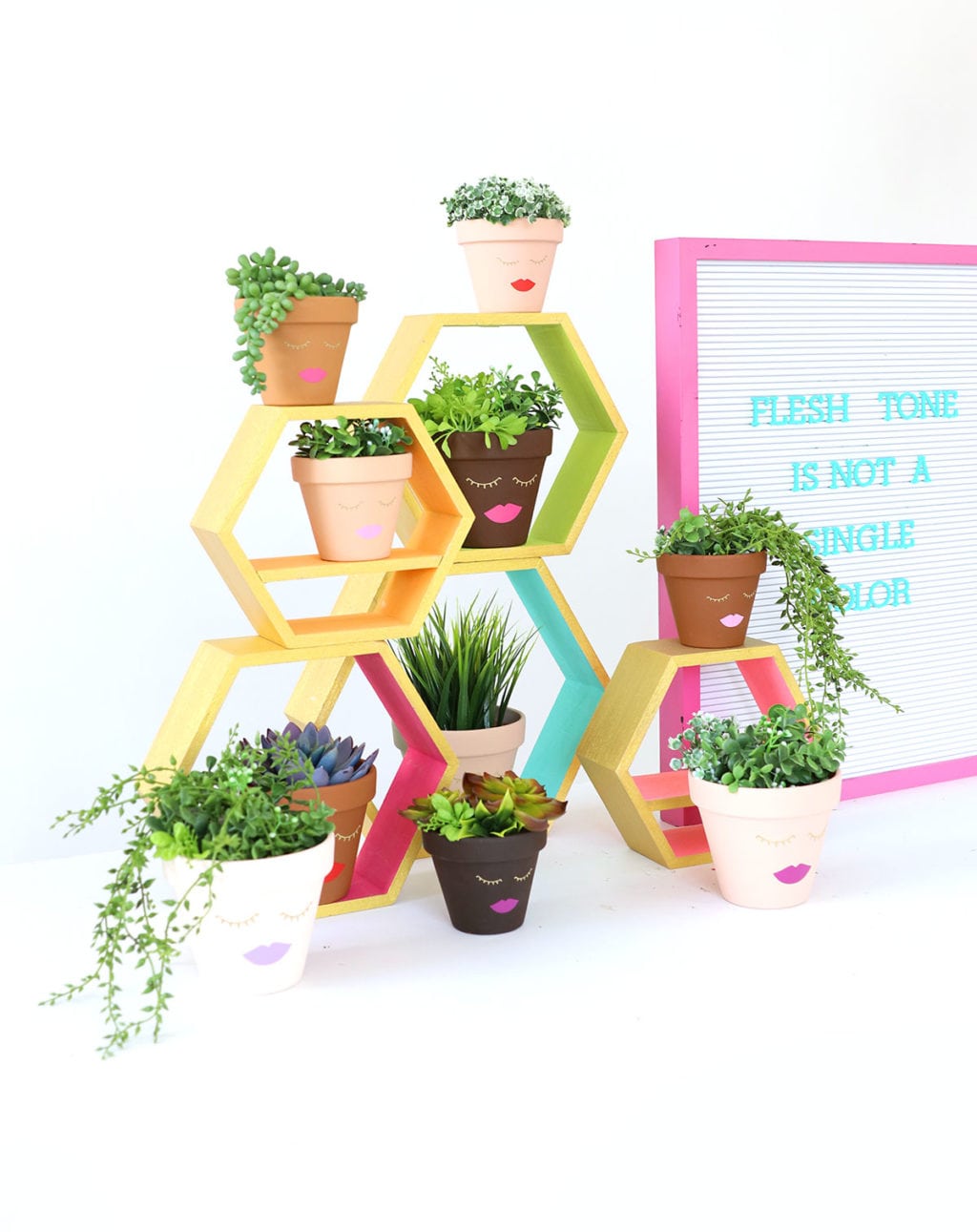 S
SPOILER ALERT!!!
On Episode 4 of NBC Making It, you saw me win the Master Craft Challenge with my Valentine's Day porch display. Besides my utter obsession with all shades of pink, I knew this challenge would give me a chance to take Simon's advice and be a bit more "surreal." With the help of a few wooden mannequin hands and some diverse shades of spray paint, I went to work on a Valentine's day display featuring lots of personal and quirky elements. In the spirit of bringing a bit of diversity into your craftroom, I wanted to share a super simple project that celebrates every shade of the human rainbow – and every corresponding shade of craft paint!
For this project, I'm switching out wooden hands for terracotta pots. They are cheap and readily available at JOANN, in the vase section (duh). With a bit of paint, these pots become perfect Face Vases that reflect the beautiful shades of faces in our community of makers. Imagine how much more personal your face vase would be if you created it in your own likeness! Well, sisterfriend, you're one bottle of paint away from making it happen.  Let's do it:
You'll need: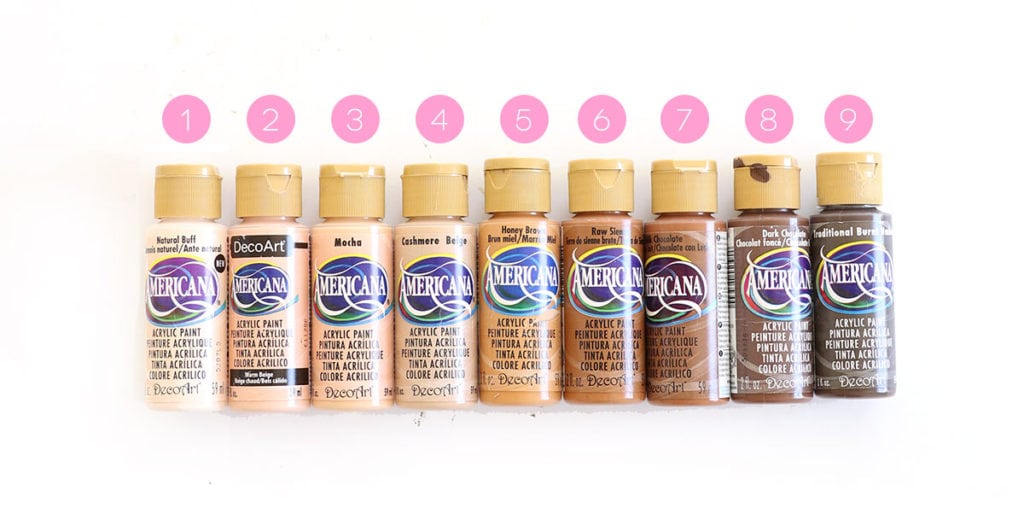 Natural Buff
Warm Beige
Mocha
Cashmere Beige
Honey Brown
Raw Sienna
Milk Chocolate
Dark Chocolate
Traditional Burnt Umber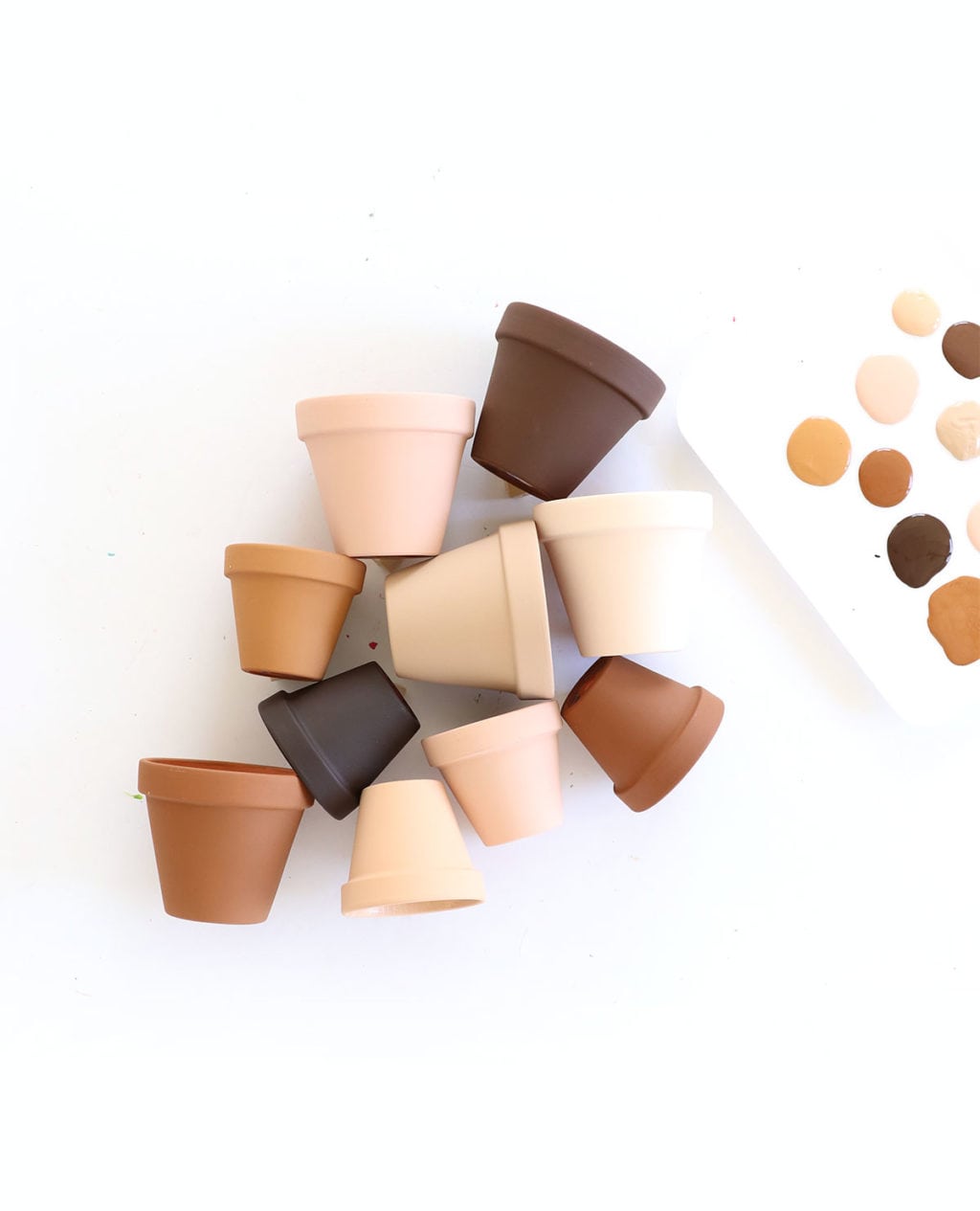 Once you've selected your paint color and painted your terra cotta pot, you can add a little personality with lashes and lips!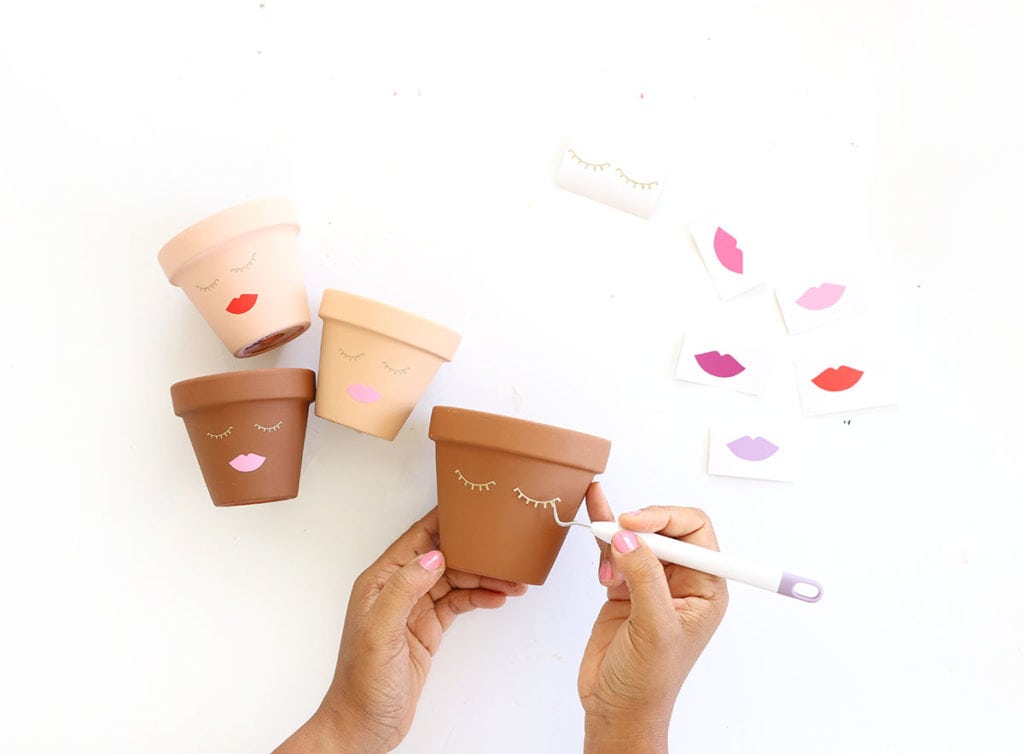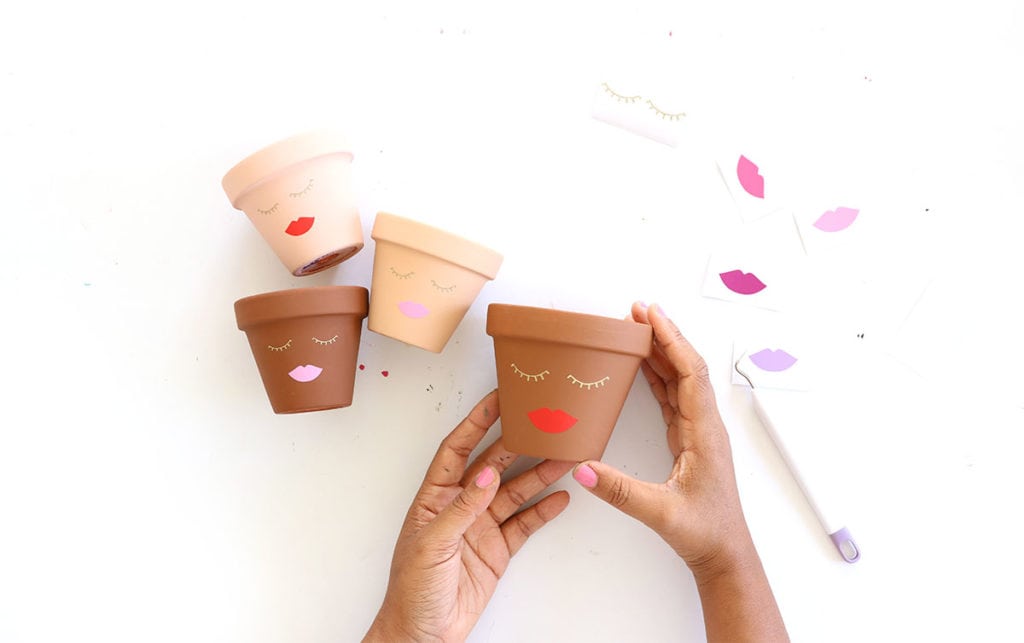 I used gold glitter vinyl for the lashes and a few different shades of vinyl for the lips. If you don't have access to a cutting machine, you could totally add these elements with a paint pen!
CLICK HERE FOR LASHES AND LIPS IN CRICUT DESIGN SPACE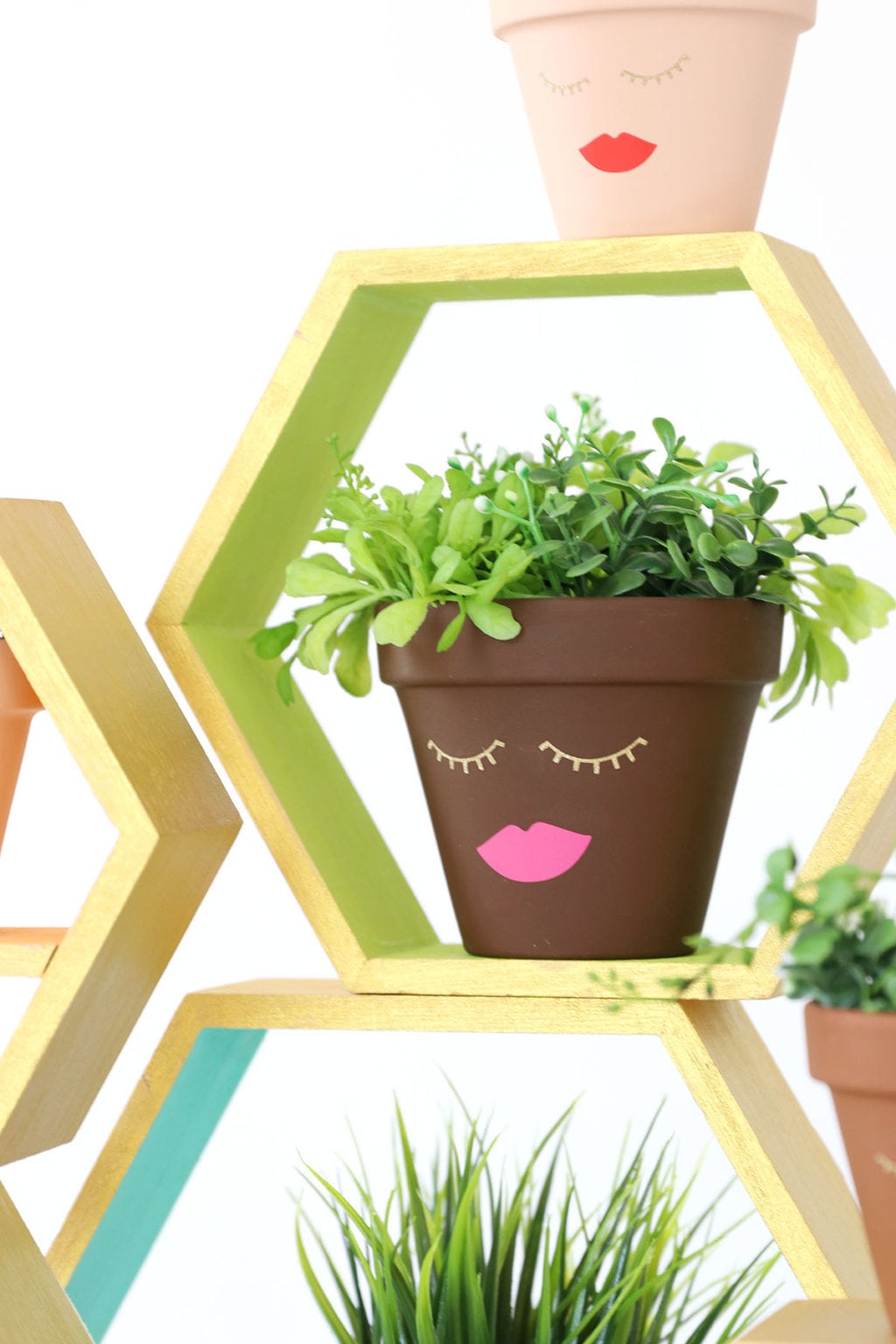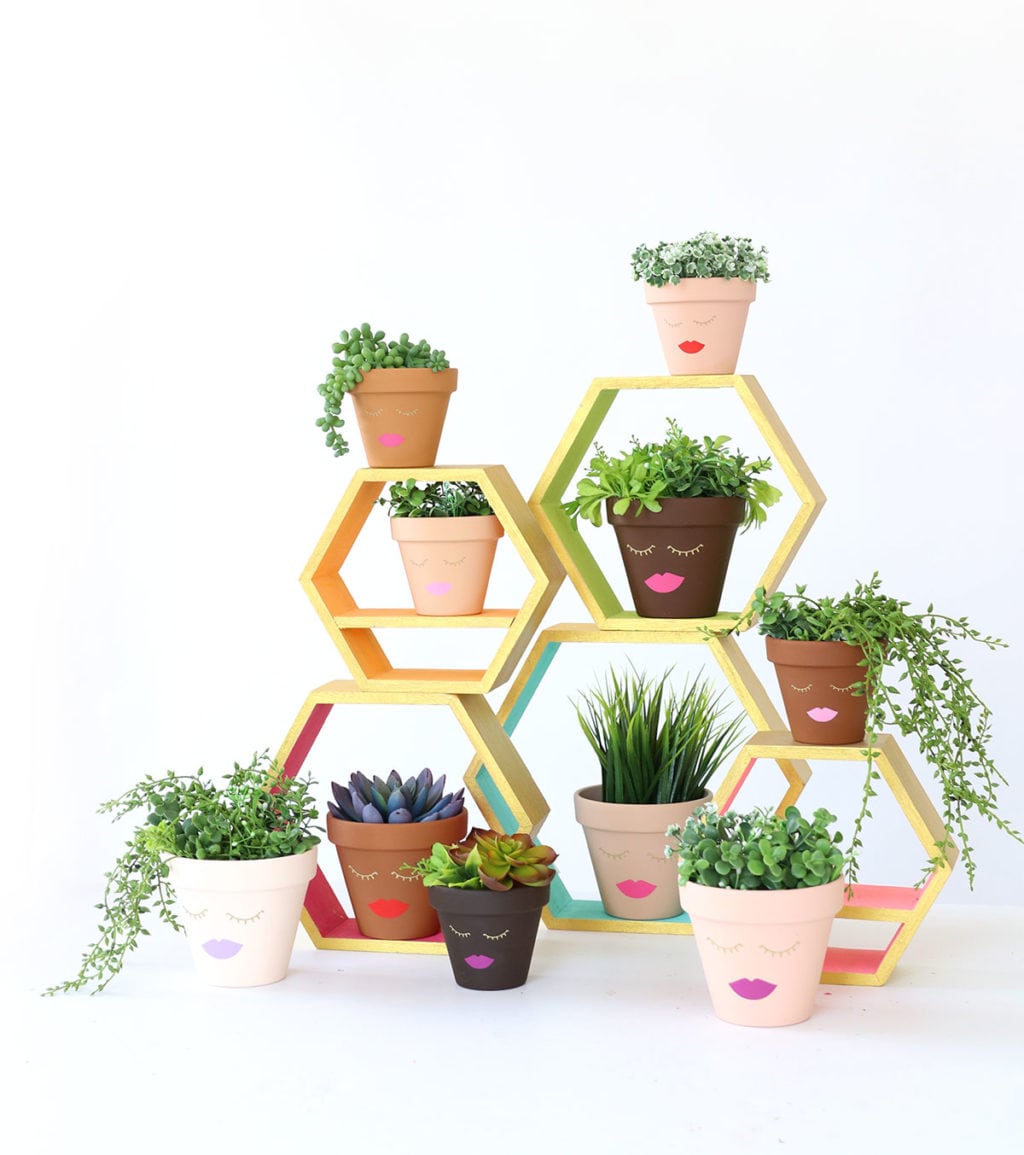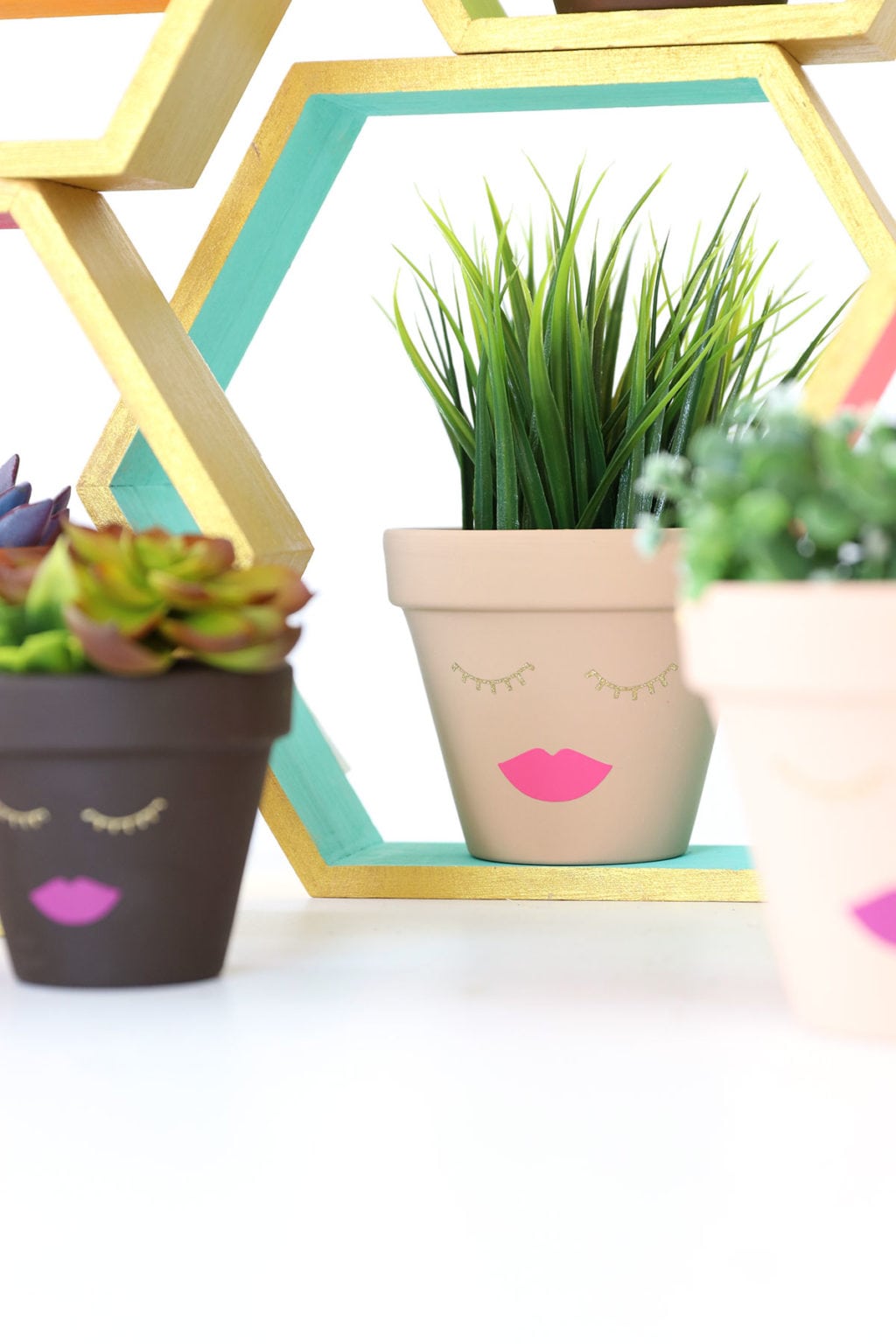 And now that we've tackled the topic of skin tone paint colors…can someone PLEASE tell me why I can only find vinyl in two shades of brown?!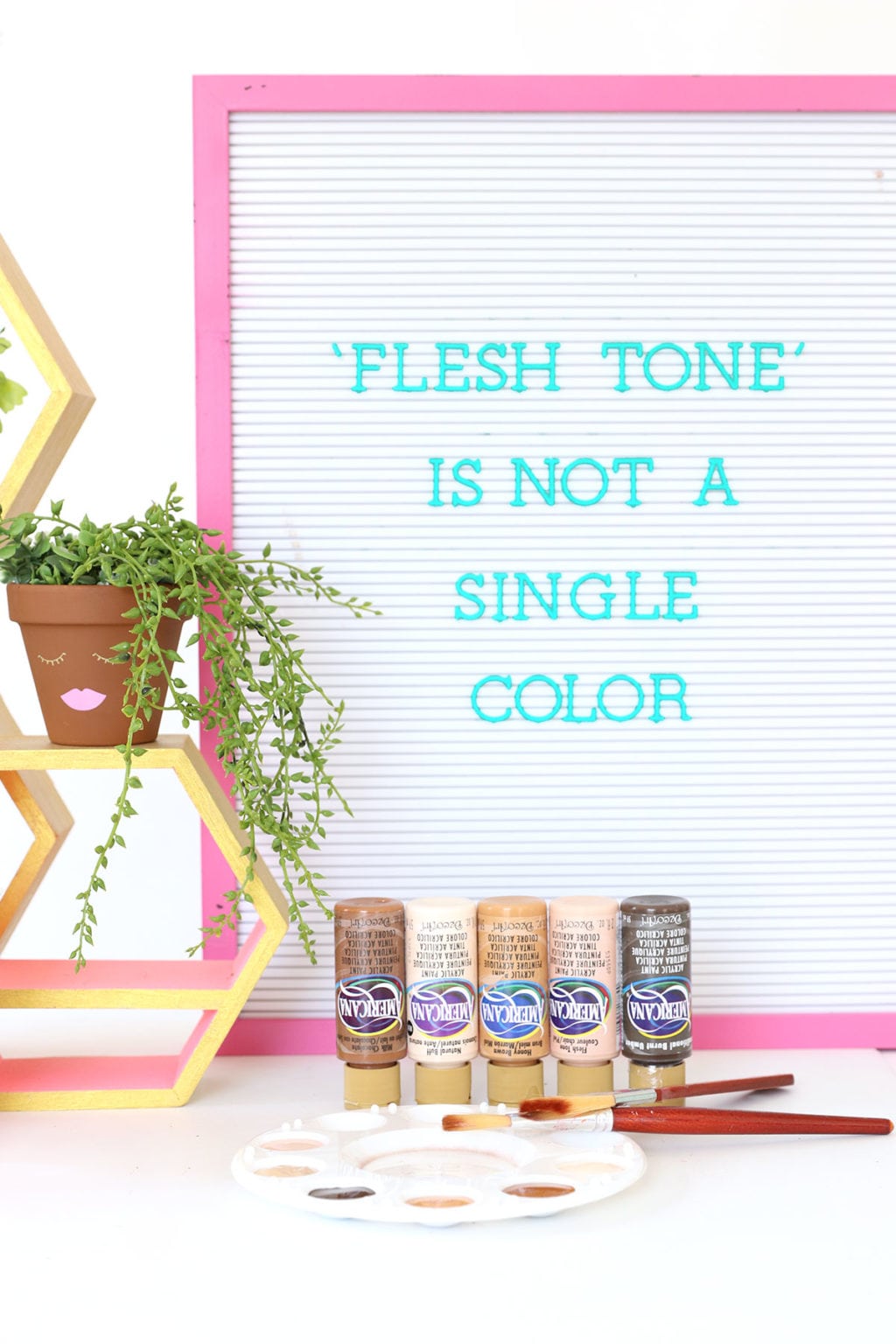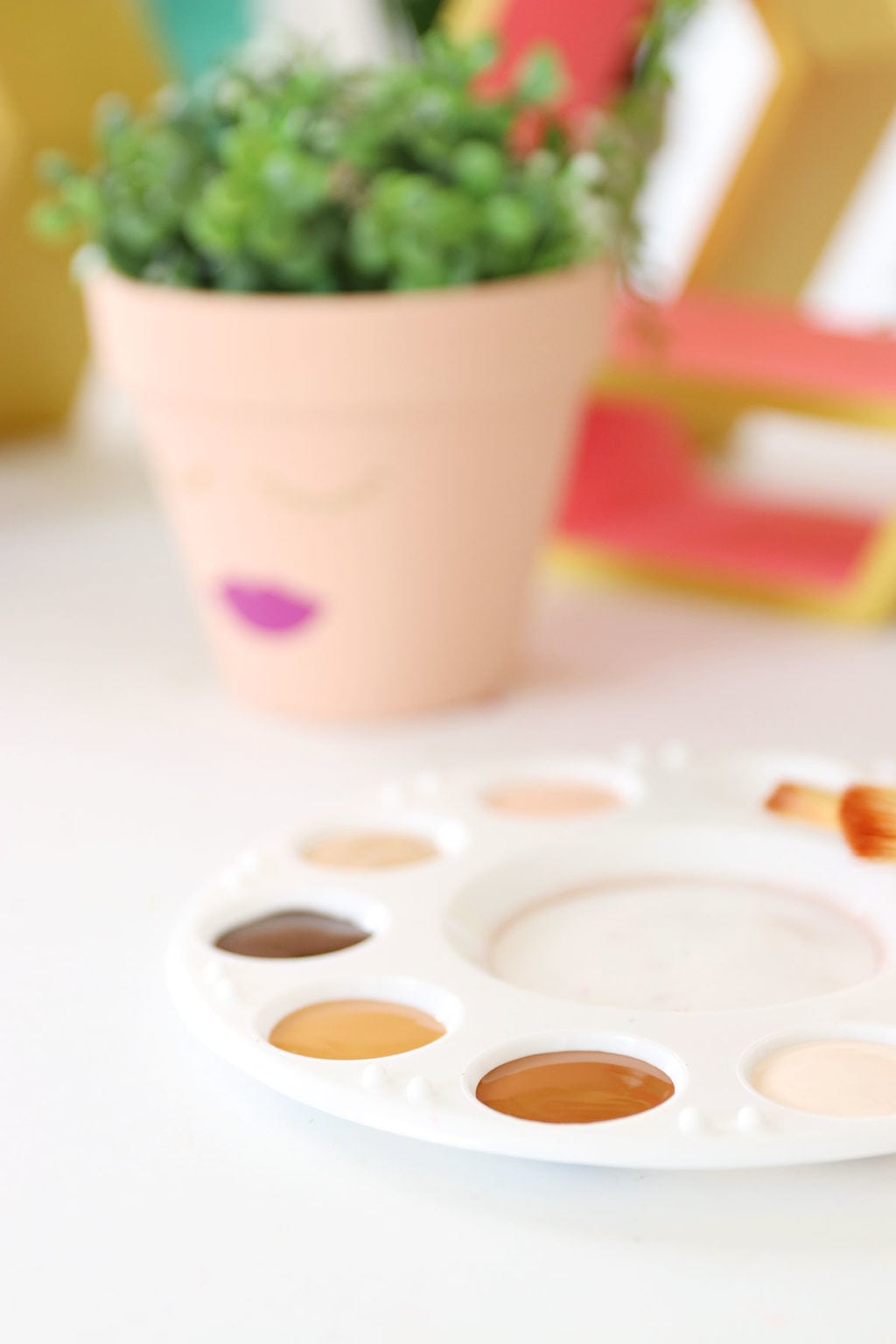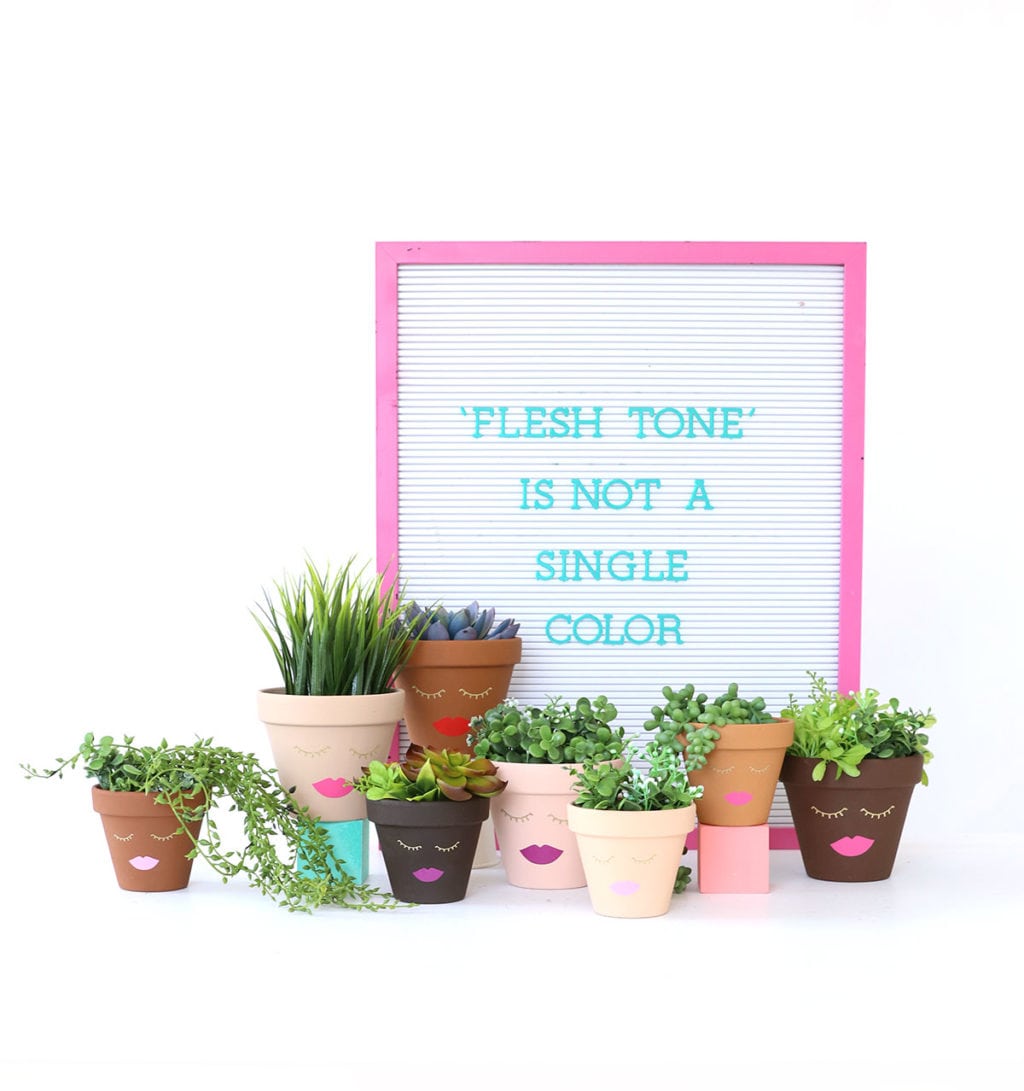 Now it's your turn to create your very own face vase using your own personal shade of paint! If you don't see your shade represented in this bunch, take a peek at the other colors available in the craft paint aisle!
I can't wait to see your version of this project. Be sure to share with me on Facebook and Instagram by tagging @DamaskLove.