When it comes to stenciling, there are two factions: You Love It. You Hate it. For a long time, I've been part of the "Hate It" crew – because it's often really hard to get crisp lines with a stencil. Your paint bleeds through the edges and then you spend a bunch of time with a tiny paint brush cleaning up the smudges. Not my idea of an awesome afternoon!
If you've struggled with stencils, sister,  I feel your pain. DecoArt got the memo and is here to rescue us from our stenciling woes. Their new Reusable Adhesive Stencils make it nearly-impossible to mess up! You get crisp edges and the designs are so totally adorable. Check out the "Pool Splash" set!
Join me on Facebook to see how I used the new Reusable Adhesive Stencils to create a piece of home decor that is perfect for your kitchen or dining area. You'll love my tips for buying the perfect paint colors and my trick for getting dimension and depth on your stenciled images.
For this project, I used a few my of other favorite DecoArt products including Americana Multi-Surface Satin and Americana Decor Chalky Finish. I love how these paints work with each other to create the perfect piece of handmade home decor!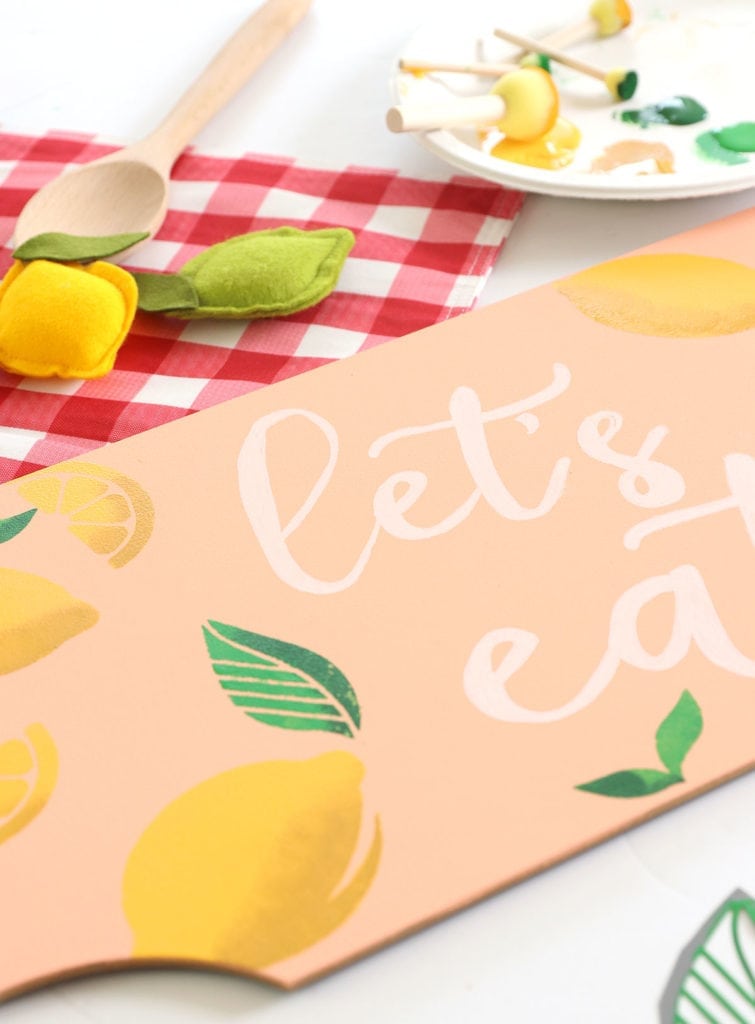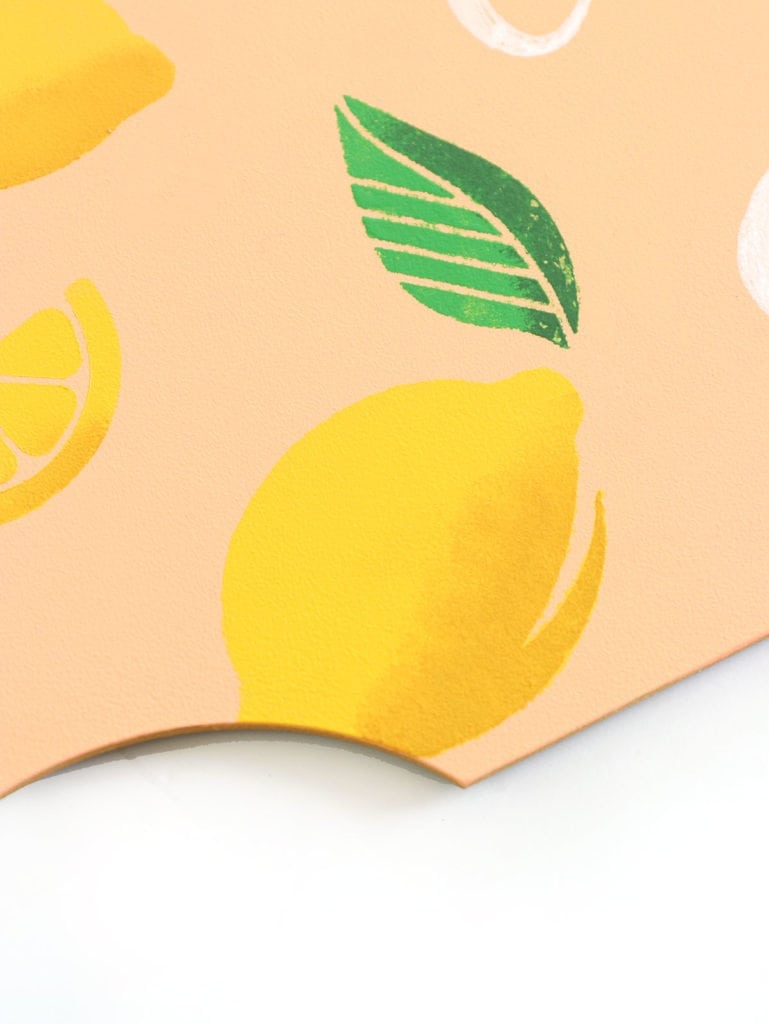 Check out those crisp edges!!! Please tell me I'm not the only one who goes gaga for a crisp stenciled edge! Join the "I Love Stenciling" squad with Reusable Adhesive Stencils from DecoArt.
Thanks to DecoArt for partnering with Damask Love on this piece of crafty content. Thank YOU for supporting the awesome brand collaborations that keep the lights on in this joint!