There is so much you don't see during each hour-long episode of Making It. In celebration of my insatiable need to overshare, I thought now would be a great time to give you some fun facts that you didn't see in the most recent holiday-themed episode of the show! Episode 4 was filled with so many fun behind-the-scenes nuggets! Here's a look at eight of my favorites…
ONE | Turns out a Pizza My Mind HAS been done before!
Each episode of Making It begins with the Faster Craft Challenge. We are given 3 hours (sometimes less) to create a project. In Episode 4, Amy and Nick challenge us to create a Halloween costume using materials in a giant orange mystery box. Once the time starts, we take a look in our mystery box to find the following: a mop head, bath sponges, a feather duster, coffee filters and pot scrubbers. Yeah – every crafter's dream supplies, right?!  In my world, Halloween costumes must fulfill two major requirements: they need to be cute and I need to be able to comfortably wear it whilst hopping from bar to bar…I mean, while hopping from church service to church service.
With these major costume tenets in mind, I hit the ground (or shall I say, table) to create my costume, a punny take on pizza that I called "A Pizza My Mind."  I thought it turned out adorably and it was comfortable to wear. I'm not saying the other costumes WEREN'T comfortable, but I did get a little concerned about whether Khiem was getting proper ventilation in that epic dog costume!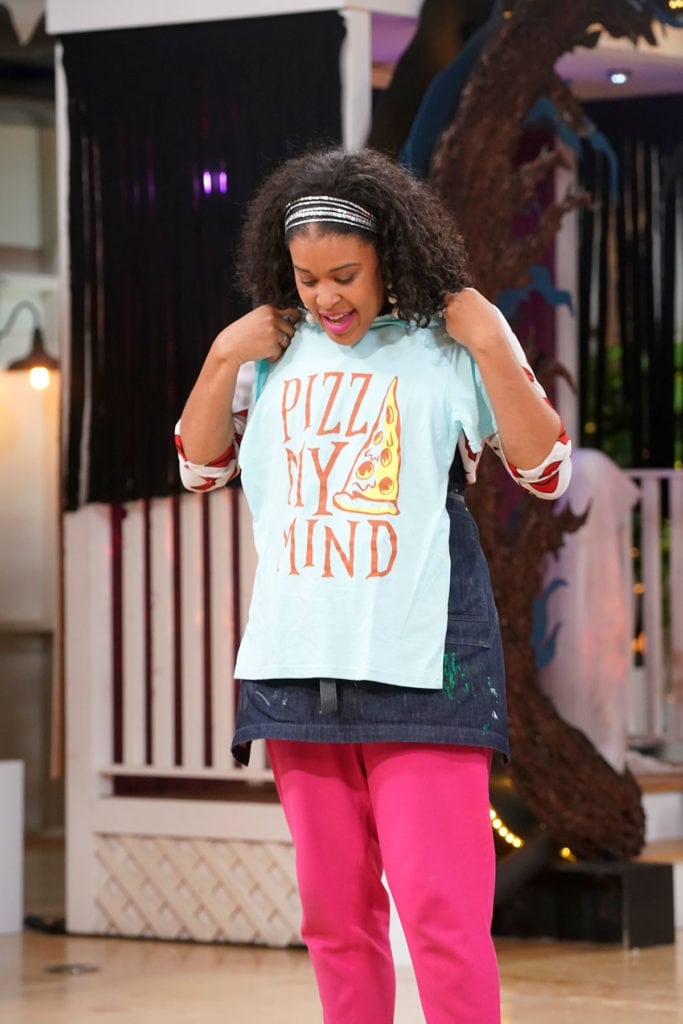 Welp, once judging came around, Dayna and Simon were not huge fans of my pizza – even though I thought my punny twist added a clever element. Womp, womp. They both felt it lacked originality and was "something they'd seen before."  Well, in the spirit of keeping it 100% real with you, apparently, "A Pizza My Mind" was NOT the most original idea and Simon gave me a gift to prove it.  Apparently, Simon had found a tee-shirt at Target that bore the exact same phrase as the title of my "punny" and "clever" costume idea! What the heck!
In my defense, I can say with 1000% certainty I'd never laid eyes on this shirt…lest we forget I was FILMING A SHOW didn't quite have enough free time to gallivant through the aisles of Target. It was coincidence and gave us a really fun moment on set. I took the whole thing in stride and if I had to do it all over again, I'd totally create the same project!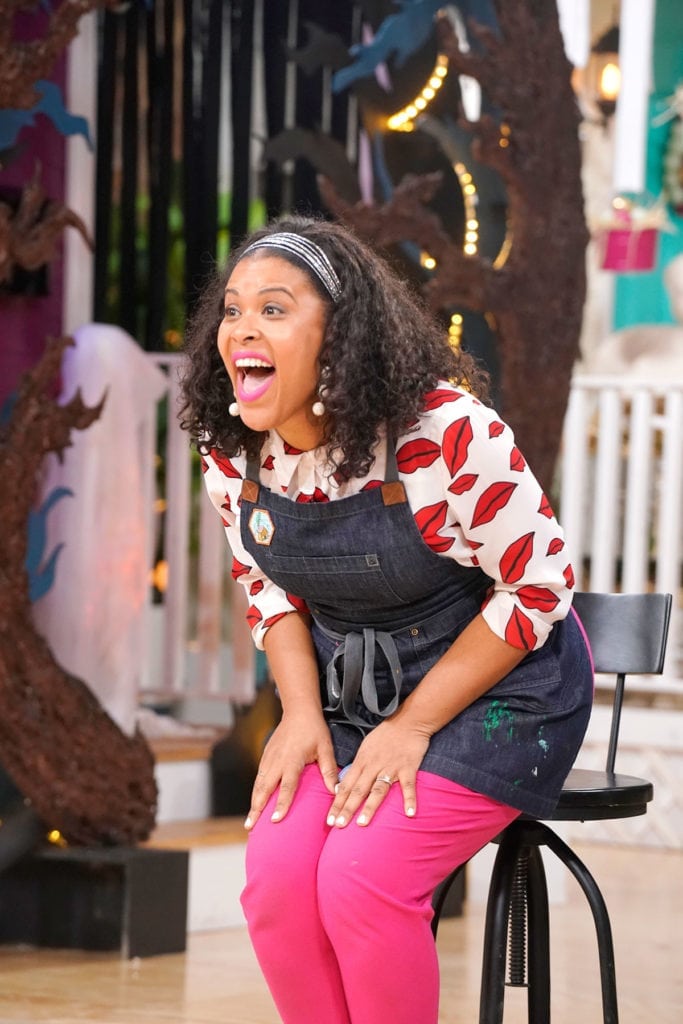 TWO | Use what you've got
For the Faster Craft Challenge, we did have a chance to use other supplies than the contents of our mystery box. PHEW!  The producers literally pulled out a tubs full of extra supplies and let us have a free for all. Now you know where Khiem got all those cotton balls for the teeth on his dog costume and where Robert dug up a bunch of pool noodles!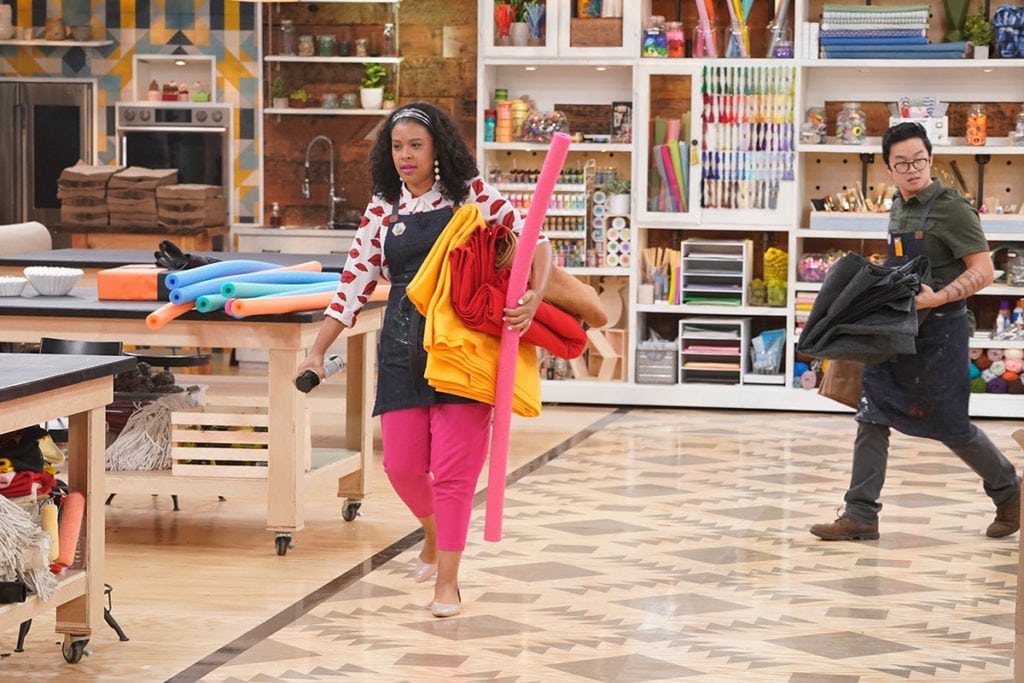 THREE | Nick Offerman is in love with your favorite craft tool
During each of our challenges, Nick and Amy come by our tables to check on our progress. Inevitably, the conversations take a left turn and we end up talking about all sorts of stuff. Nick would often ask questions about the crafting tools and techniques we were using. As I created my Valentine's Day porch, Nick became increasingly interested in the We R Memory Keepers Envelope Punch Board! I was using the punch board to create colorful envelopes for my love letters. Nick was amazed at how easily it created envelopes…I can't say I blame him! So – in the event Nick Offerman becomes the new spokesperson for We R Memory Keepers, I'd like to collect a finders fee for making that happen.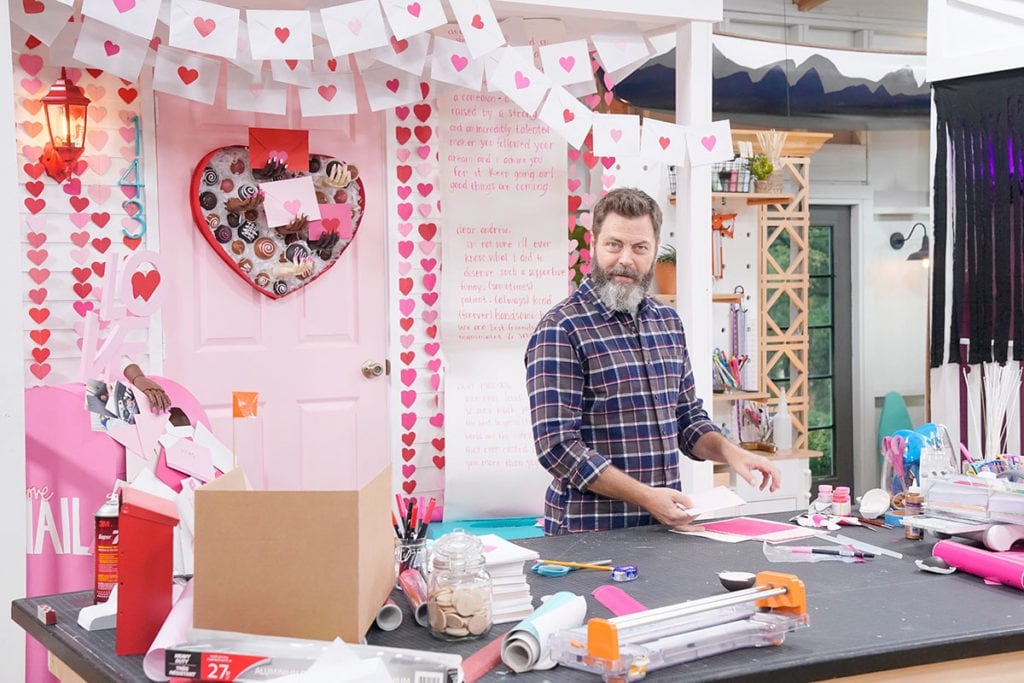 Each week, when you watch Making It, you get a small 60 minutes snapshot of the HOURS AND HOURS of creativity that went into each challenge. It's impossible to show every detail, so inevitably there are some endearing moments that you miss.
FOUR | Therapist Amy & Hurricane Irma
I looked forward to the "check-ins" from Nick and Amy. It was low-pressure, since they weren't the judges who ultimately held our fate in their hands! On television, you see us talking mostly about the challenge and our projects. What you don't see are the tangential conversations we'd have! Amy and I talked a lot about the difficulty of being moms who often work away from home. Amy gave me a lot of insight and encouragement about this. Being away from my family during the filming of Making It was easily one of the most difficult things I've ever done. The filming of Making It coincided with Hurricane Irma, which was headed for Miami is a major way. While I was on set, focused on crafting my next project, my family was back in South Florida fleeing from a whopper storm that was four times the size of Hurricane Andrew! To say I was stressed would have been an understatement. The producers of the show were incredible though. My husband had phone numbers for our amazing producer, Olivia, and she kept me updated about how my family was doing. There were several times when I thought I might have to leave the show, but Andrew was insistent that I stick with it.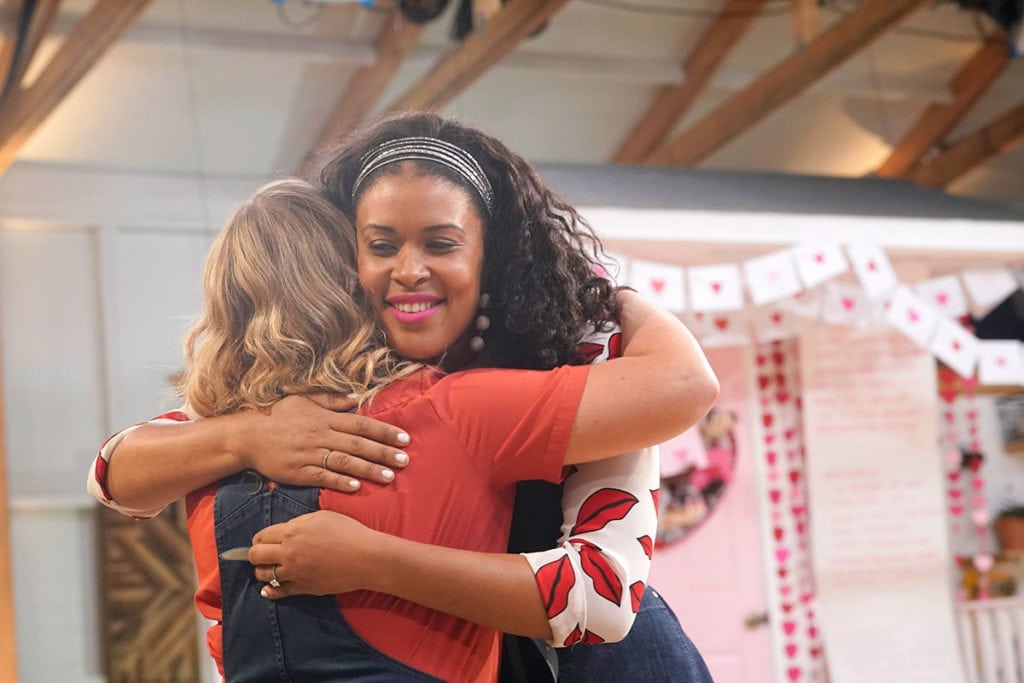 FIVE | Makers support makers
Many of you have messaged me about the show – and the most frequent comment is how much you guys love the "no-drama" vibe. No table flipping. No screaming at each other. No trash talking. Just talented people making pretty things.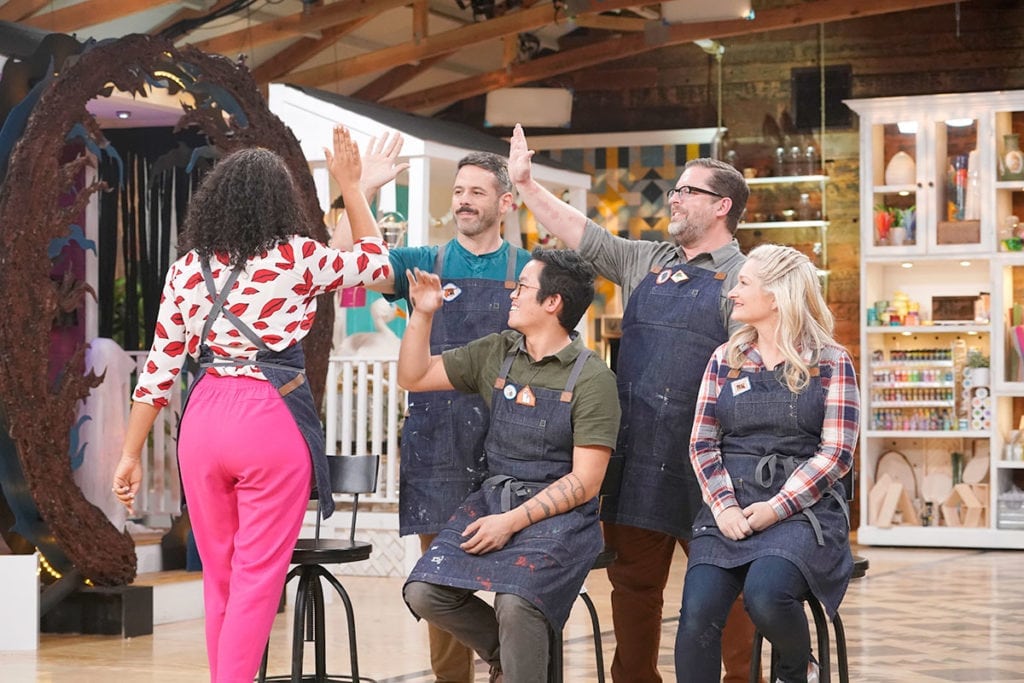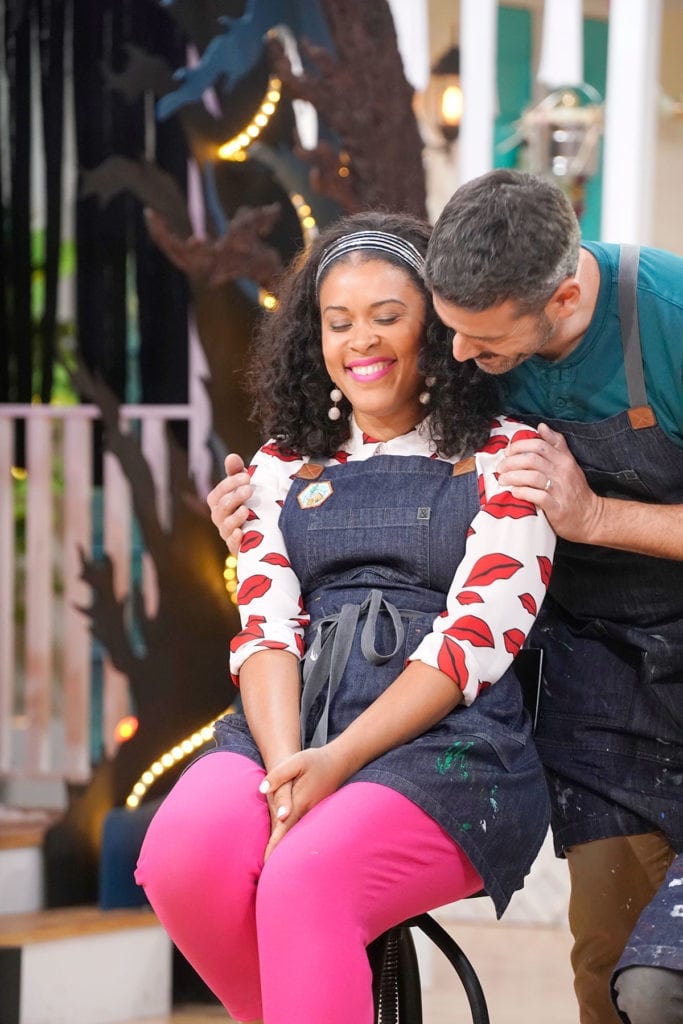 After I won the Master Craft Challenge badge for my Valentine's Day porch display, there was such a surge of support. Truly this was how it went down after each winner was announced. We were genuinely happy for each other. Of course, we all wanted to win, but we also were also a family and supported each other's success. It was a good feeling!
SIX | It's all in the details
As much as you guys are loving the lack of drama on Making It, many of you have told me that you wish you could see more of the process …more of the details that go into each projects. I get it. There's only one problem, there's only 60 minutes of show and they've gotta cram in a ton of content! Thankfully, you do have the option of following each of the makers on Instagram, where we usually share detailed photos of our projects.
When it comes to the details of my Valentine's Day porch, there really was a lot to show…so let's do it. Welcome to a little tour of my porch: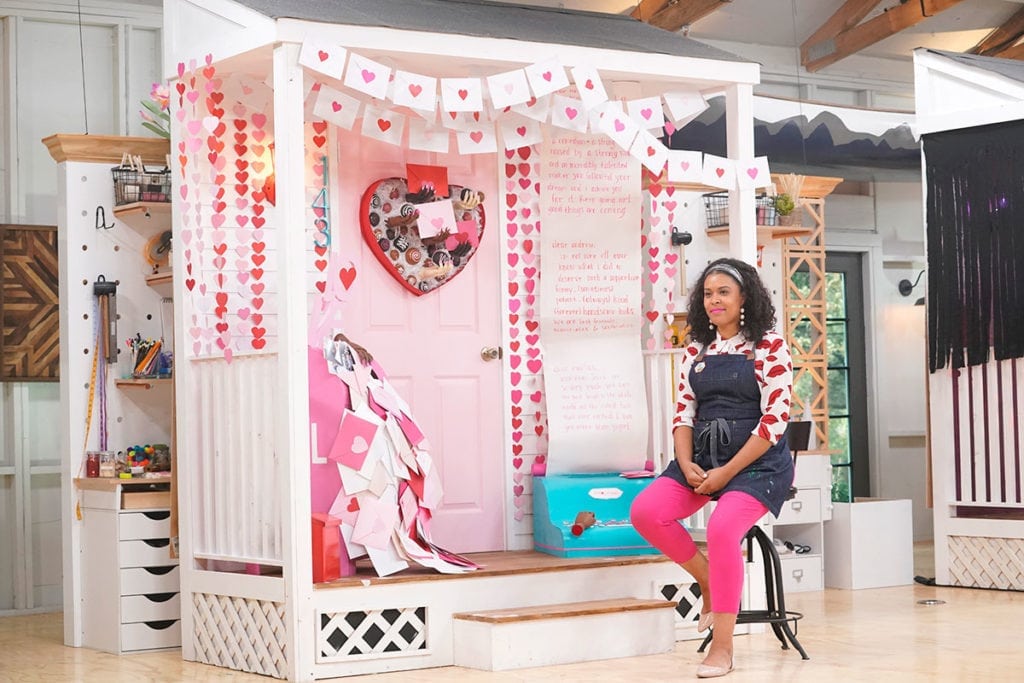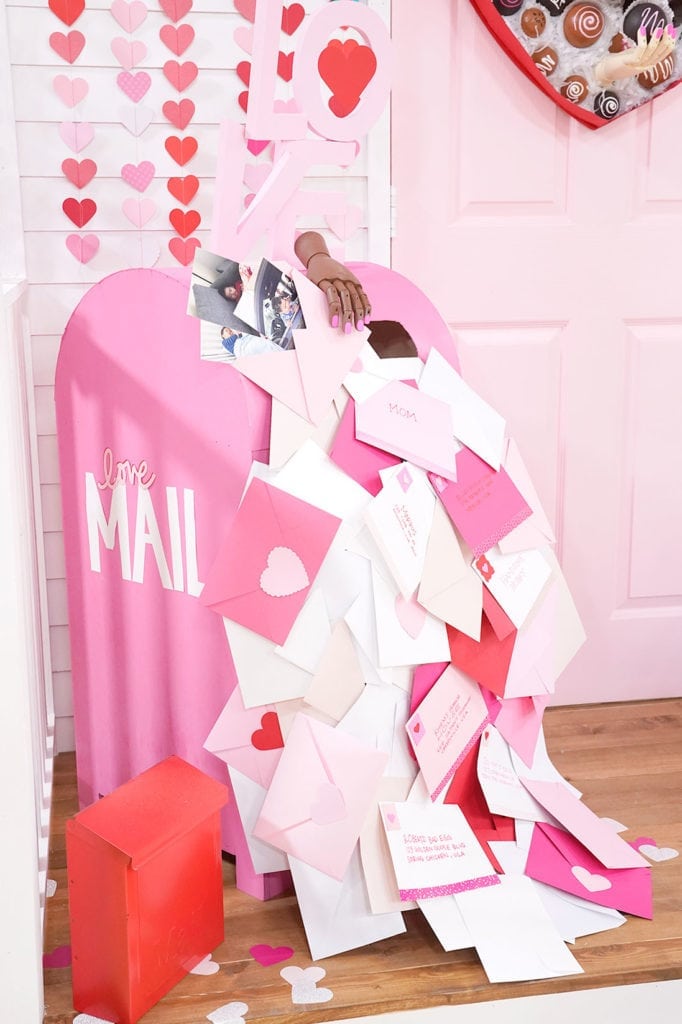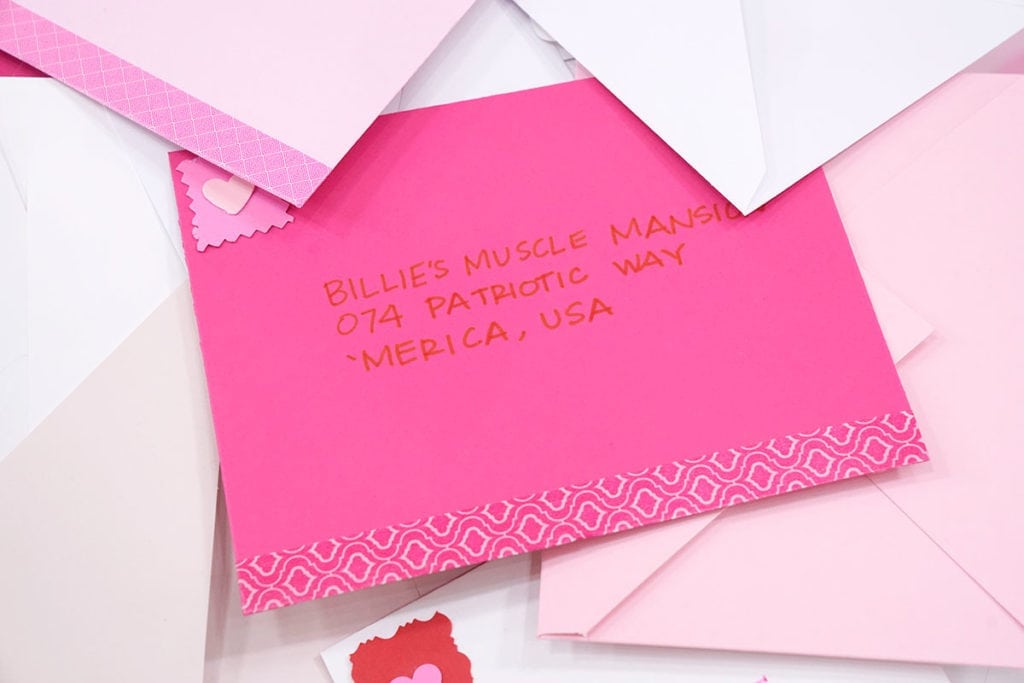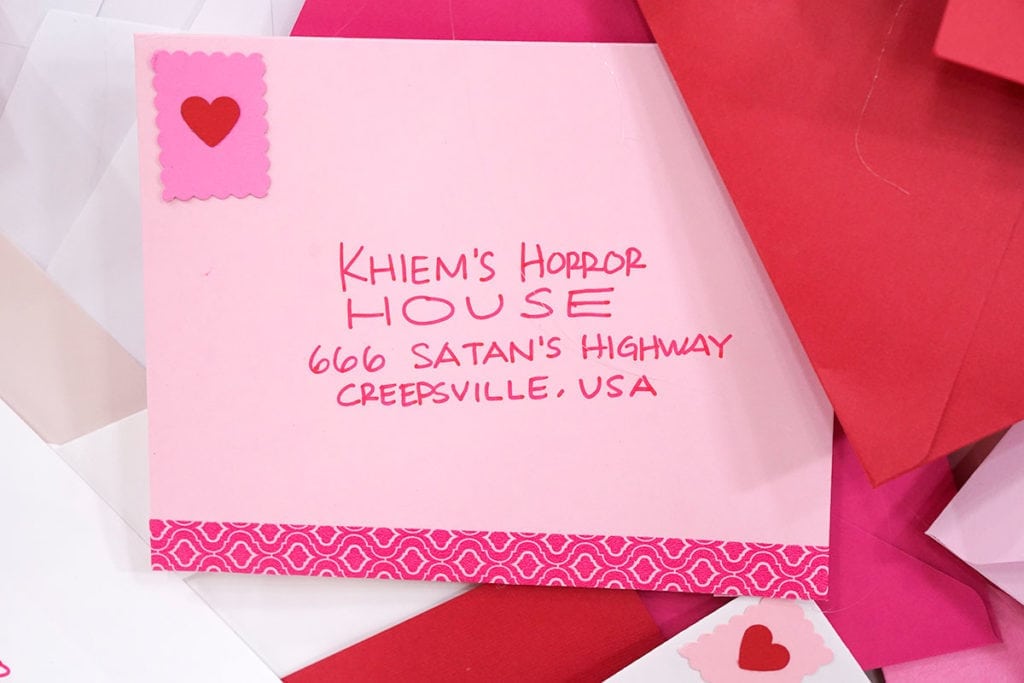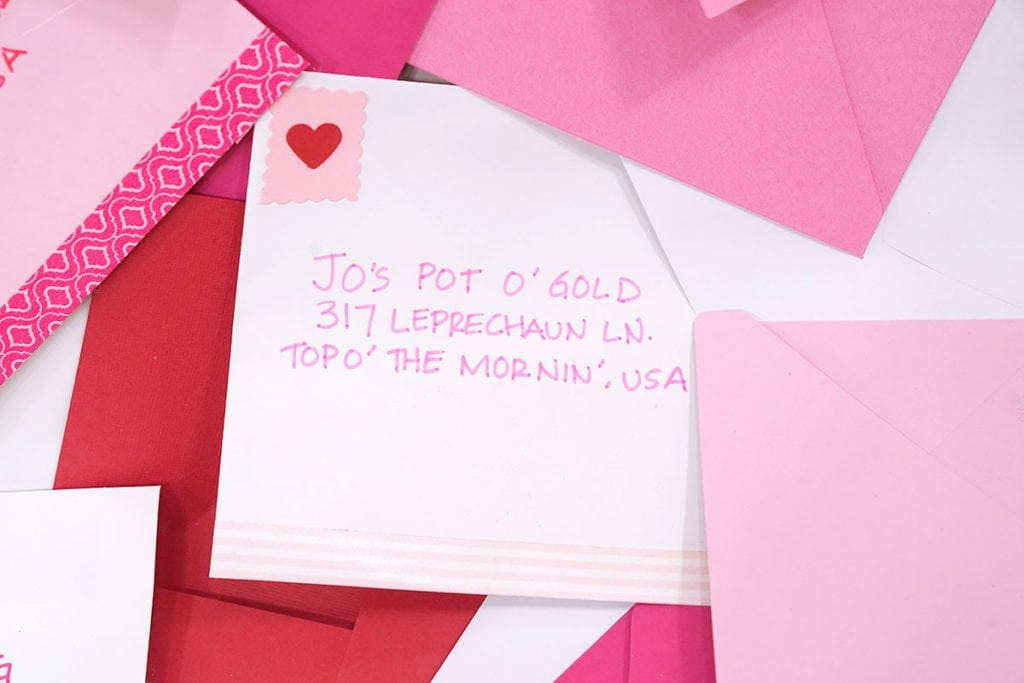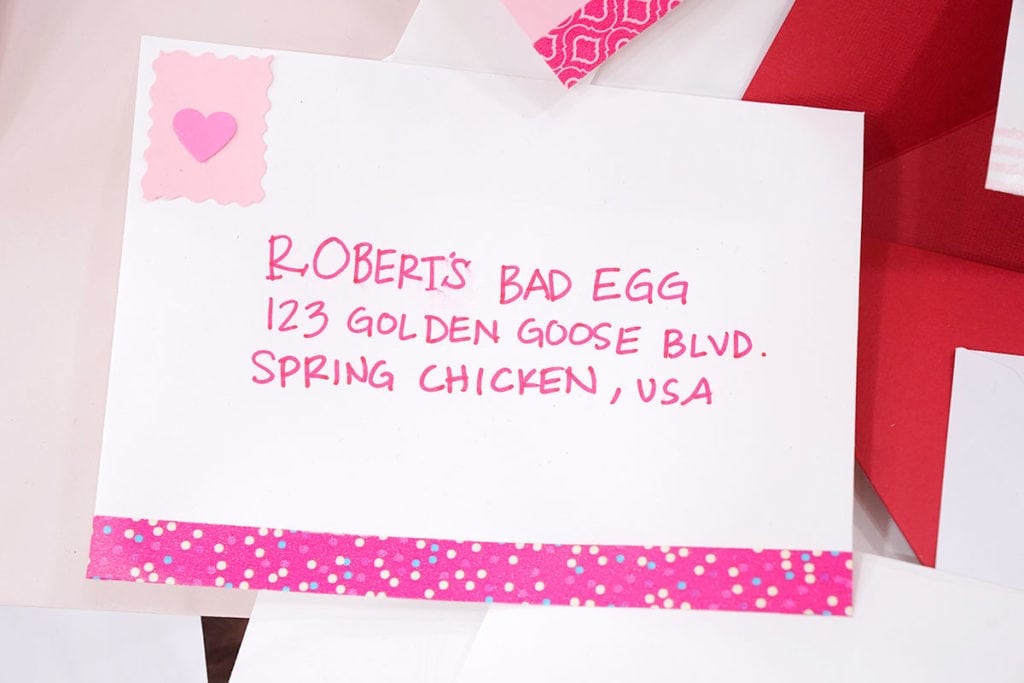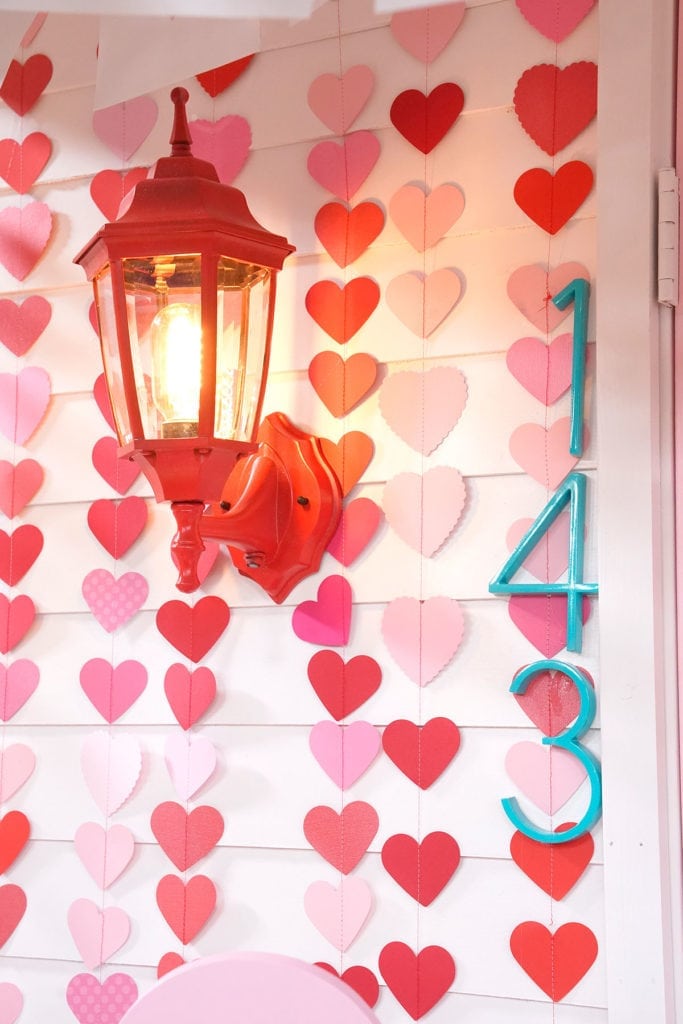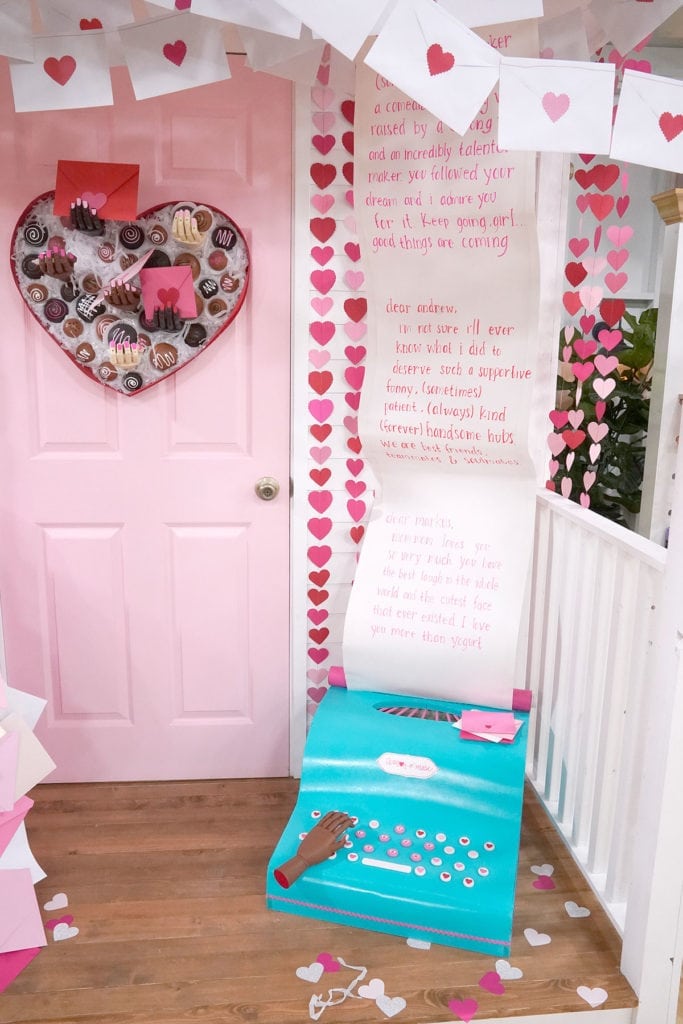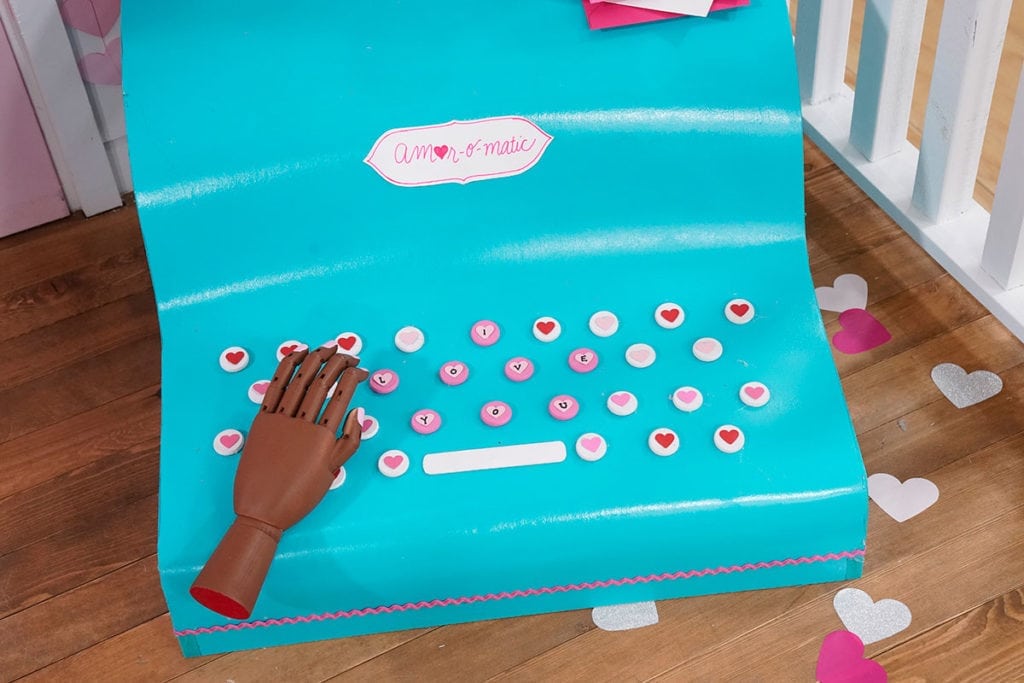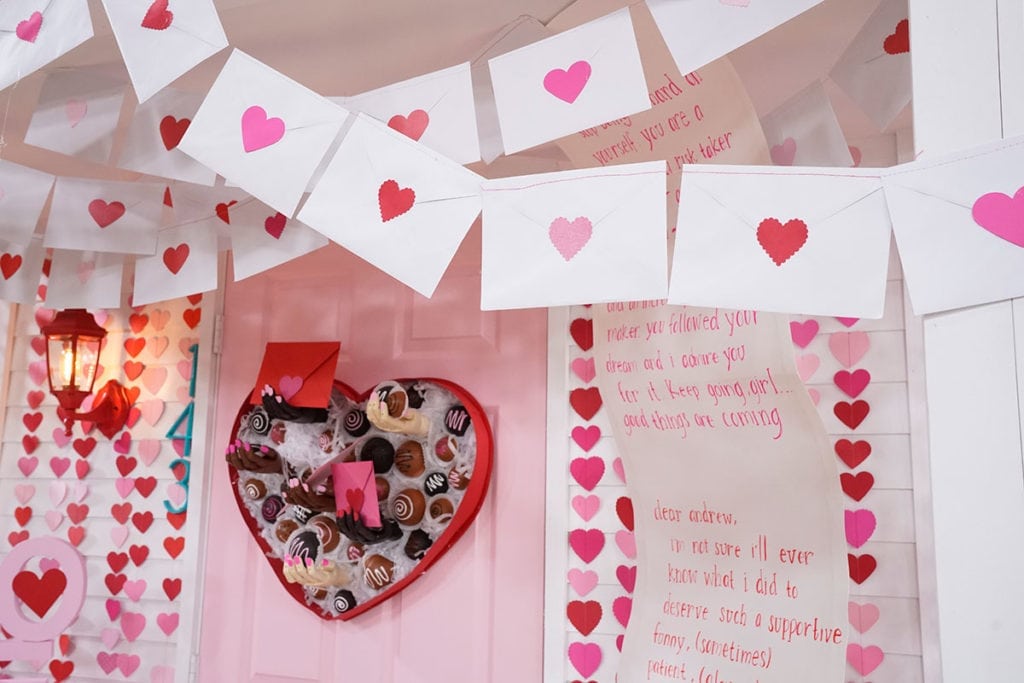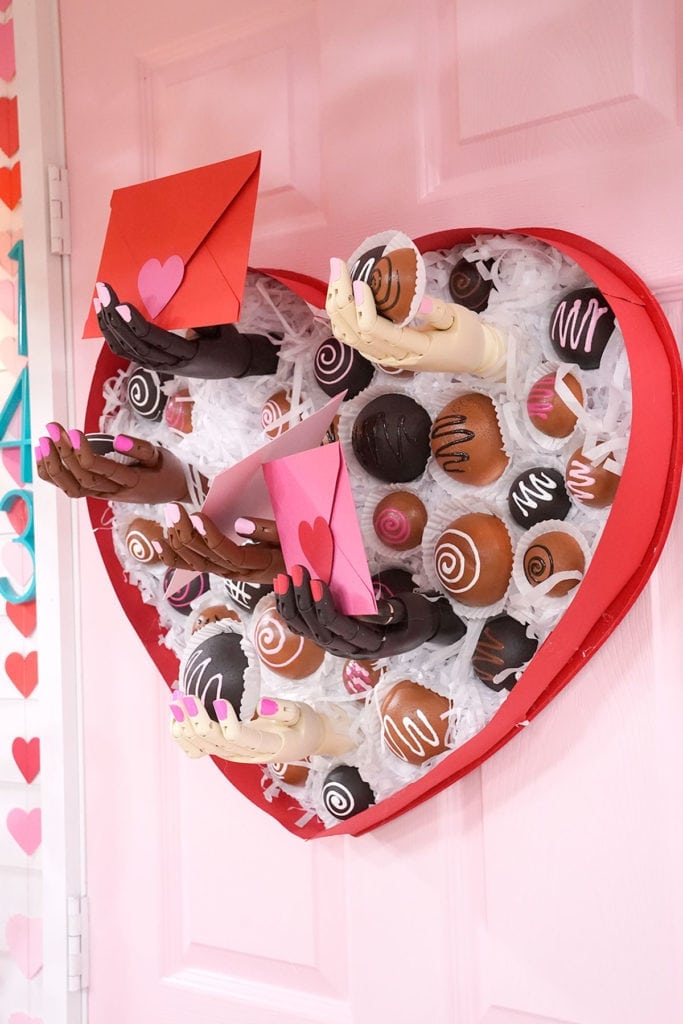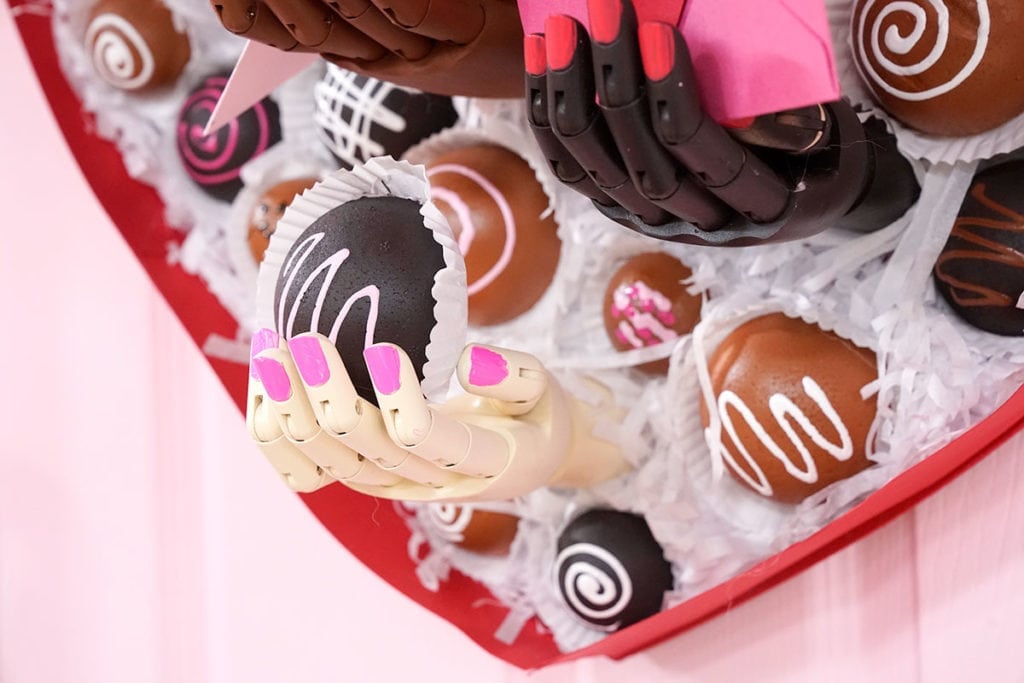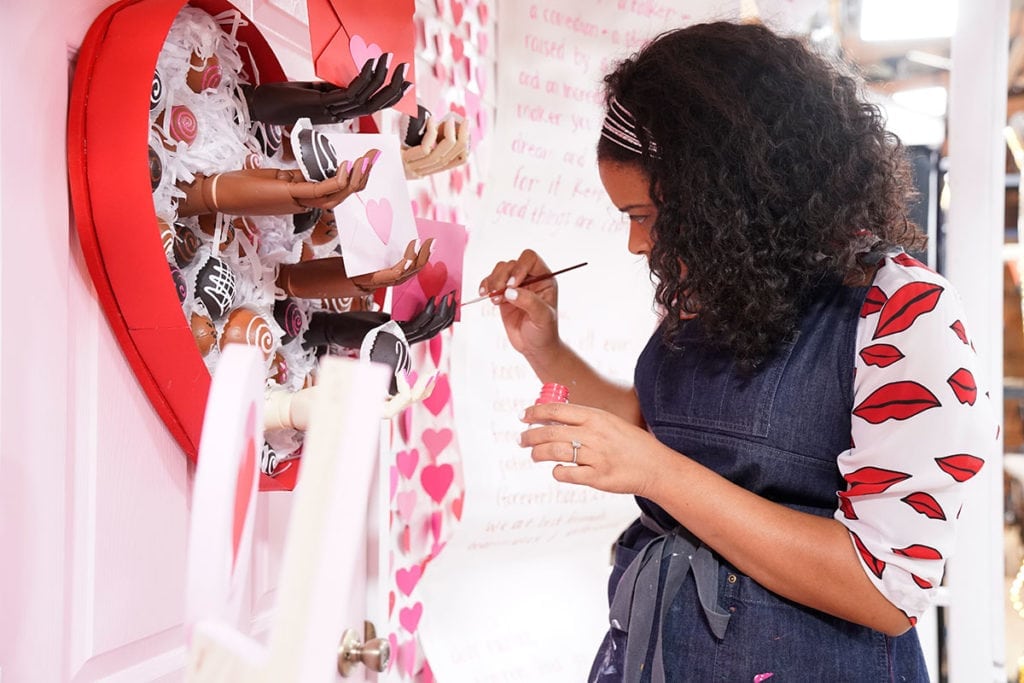 SEVEN | I win the award for messy
If there were a patch for Messiest Crafter, I would most certainly have won it. On the set of Making It, you don't have much time to worry about cleaning. Unless of course, your name is Robert Mahar, in which case you're the neatest crafter ever! Seriously you guys, Robert is so neat and organized. If I didn't love him, I think I'd have no choice but to hate him.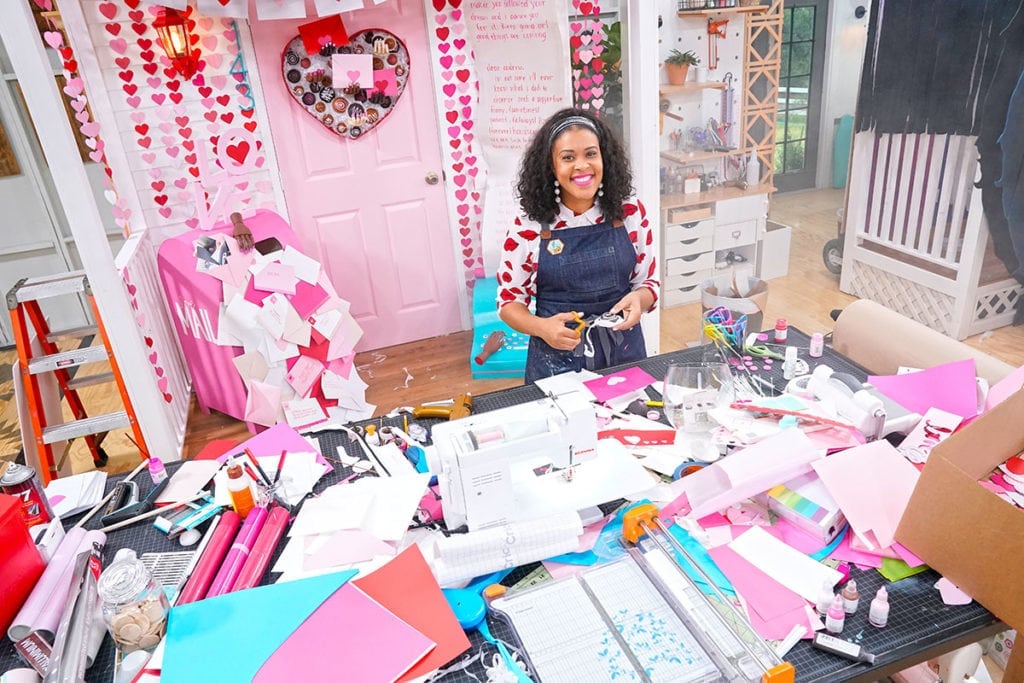 By the halfway point of every challenge, my work station was a mess. I was really good at using the floor as a shelf and I would often lose my glue gun by burying it under a bunch of crap, leaving me no choice but to wander over to Billy's station to see if he'd let me use his glue gun. He usually said "yes."
Also, it's worth noting – the table pictured above measured 4'x8′ and I still managed to junk up every inch of it with crafting supplies. If you look hard enough, I'm sure you can find your favorite craft supply buried in there somewhere!
Moral of the story is this: I'm good at a lot of things…keeping a neat and tidy workspace is NOT one of them.
EIGHT | We liked lingering goodbyes
Without a doubt, the hardest part of each episode was the goodbye. By the time Episode 4 rolled around, we already felt like the troops had thinned too much. We weren't interested in sending any more people home.
Each goodbye was similar. The judges would announce the person going home, then we'd all have a group hug…then we'd all stand around and have a sort of cathartic moment of kind words and encouragement. Then we'd all head out, back into our cast trailer, pack up our stuff and head out to a celebration dinner. For Robert, I think we all went to Chili's…we wanted to keep it classy, afterall.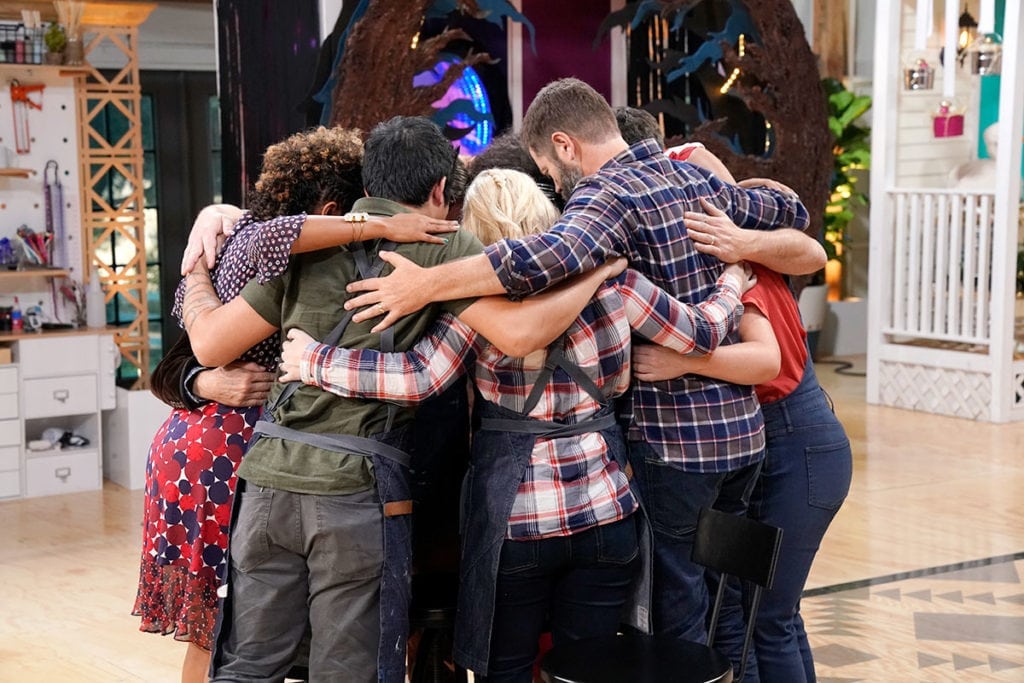 The journey of Making It was so transformational for me and the other makers. What you see on television is a snapshot of all the beautiful, creative and hilarious moments that went into creating this show. I'm excited to be moving on to Episode 5 and share even more of these moments with you!
And now…for a few more random behind the scenes photos from Episode 4 of Making It!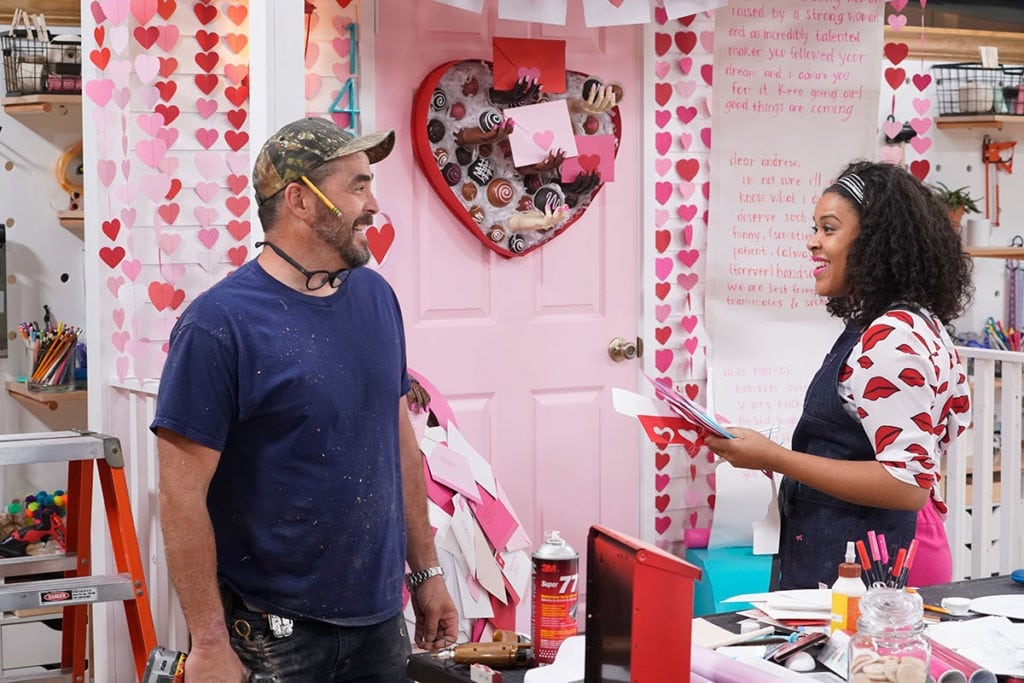 DIRESTA!!! I found him!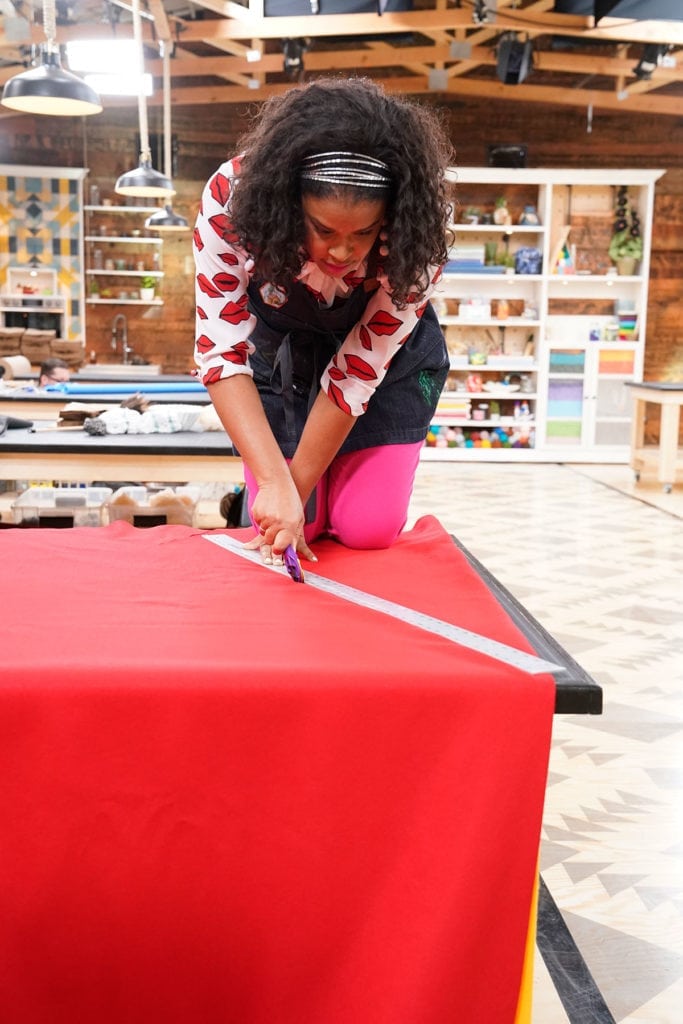 Sometimes, you've gotta climb up on the table to get the right cut.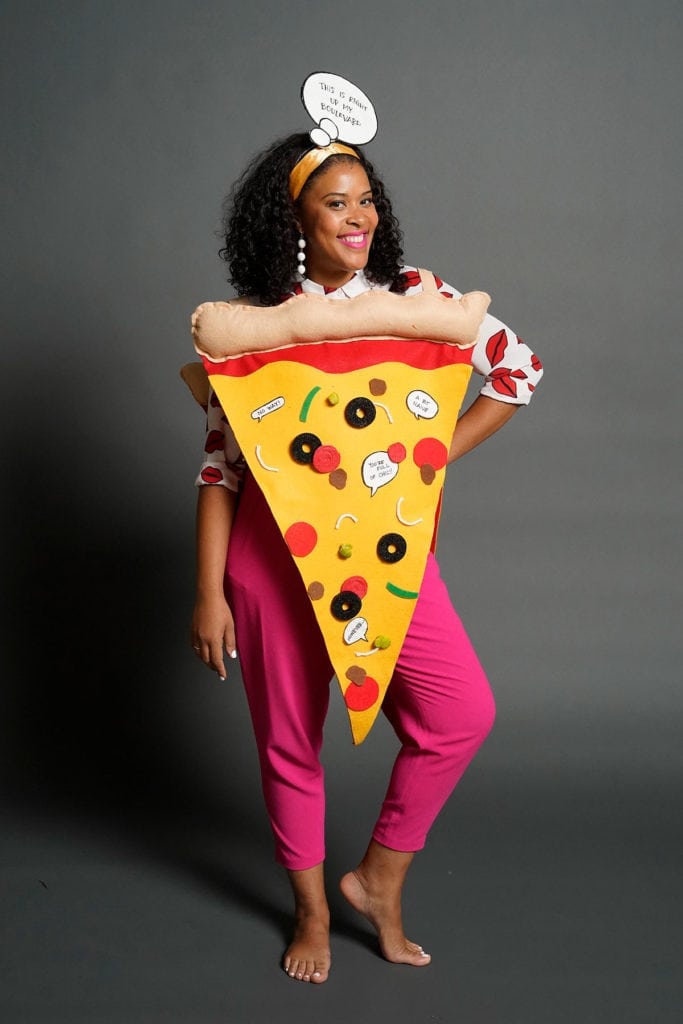 Bet you didn't know that we were all barefoot for our costume beauty shots!! LOL!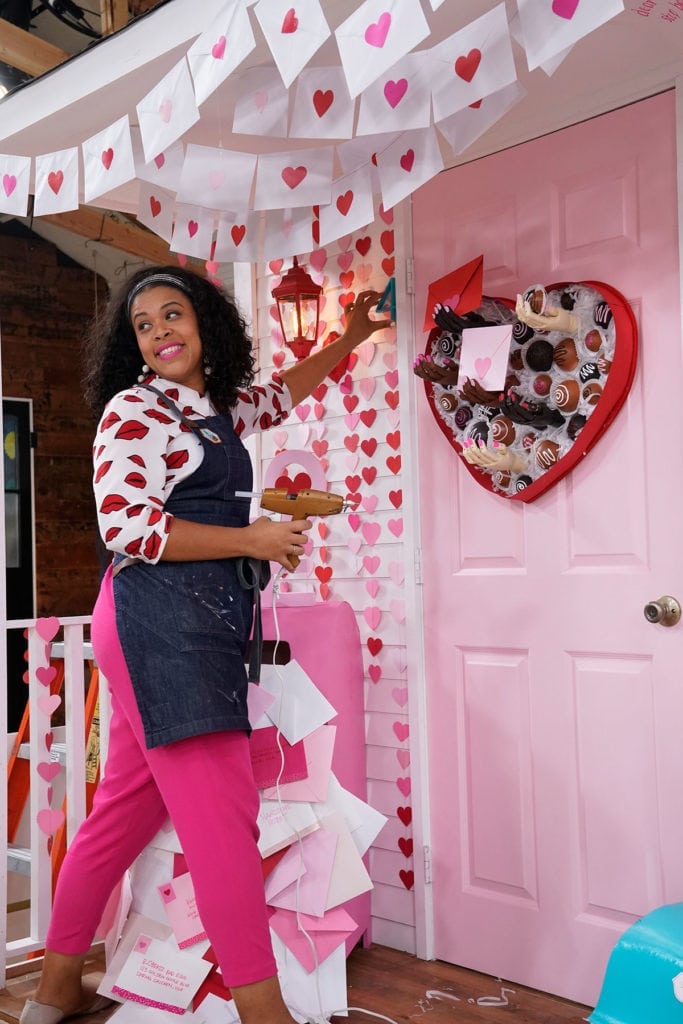 Don't mess with a girl and her glue gun!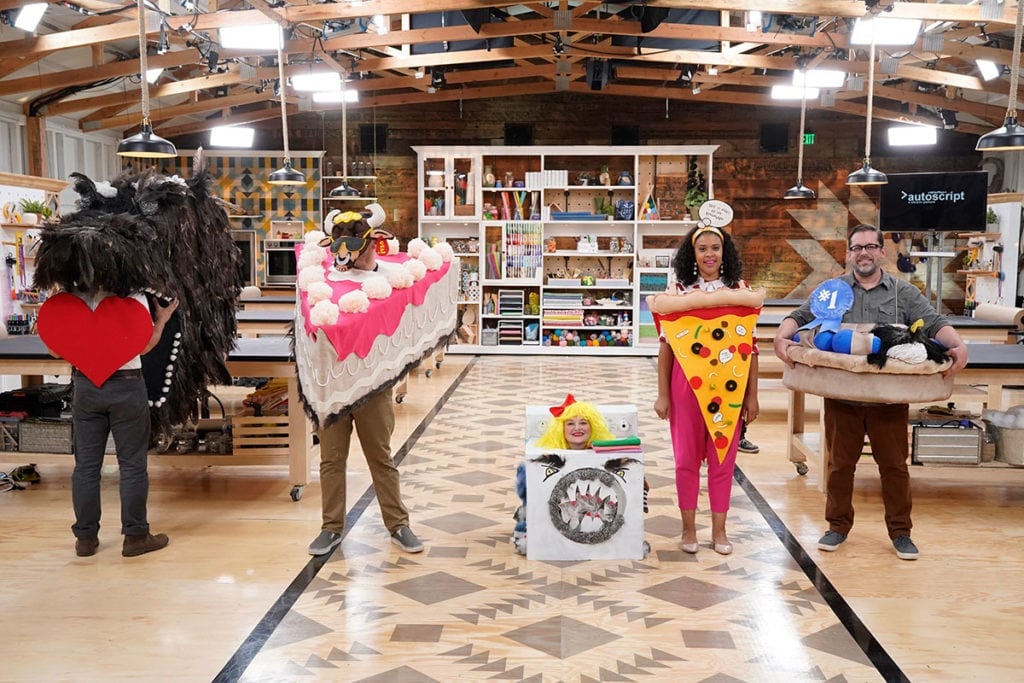 Nothing keeps you humble like standing for hours in a pizza costume.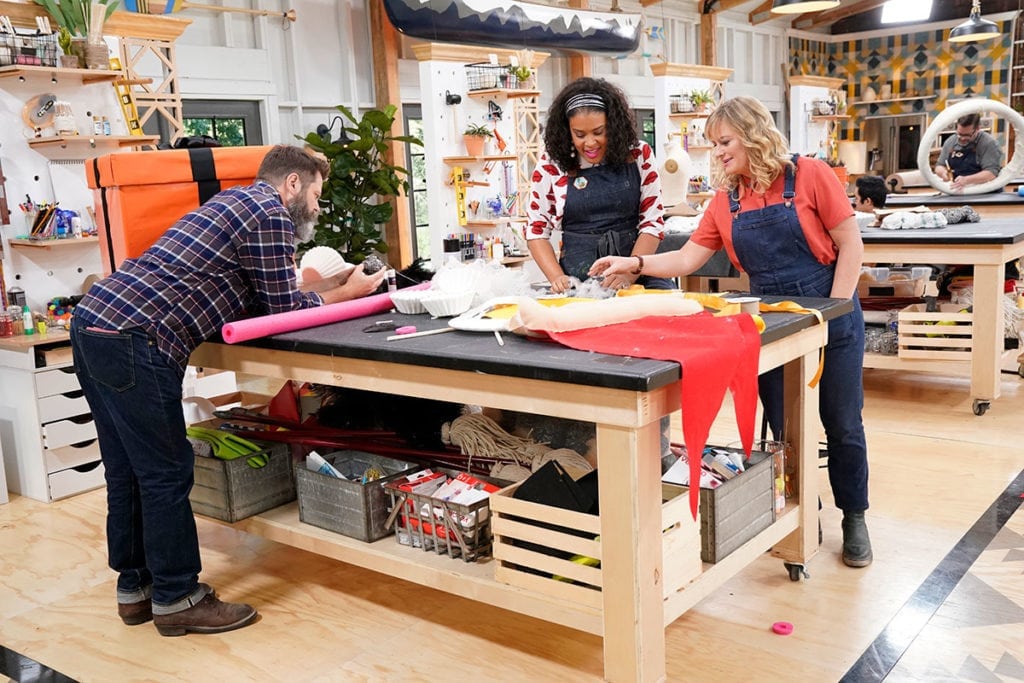 and yes…Nick & Amy are as kind and funny as you would imagine. We all looked forward to their "check-ins"!