It's that time of year when the holiday projects start to appear and your home turns into a workshop of crafts and gift-giving. Today, we're taking a quick break from the planner series to bring you a simple, colorful project that is perfect for your mantel or wall. I'm bringing together two of my favorites: Cricut and DecoArt. A little paint..and little cutting…a whole lot of cute, right?!
Given my love for creative typography, I decided to create a "JOY"ful  piece of holiday word art using familiar materials that you can pick up at the craft store. Here's how it came together: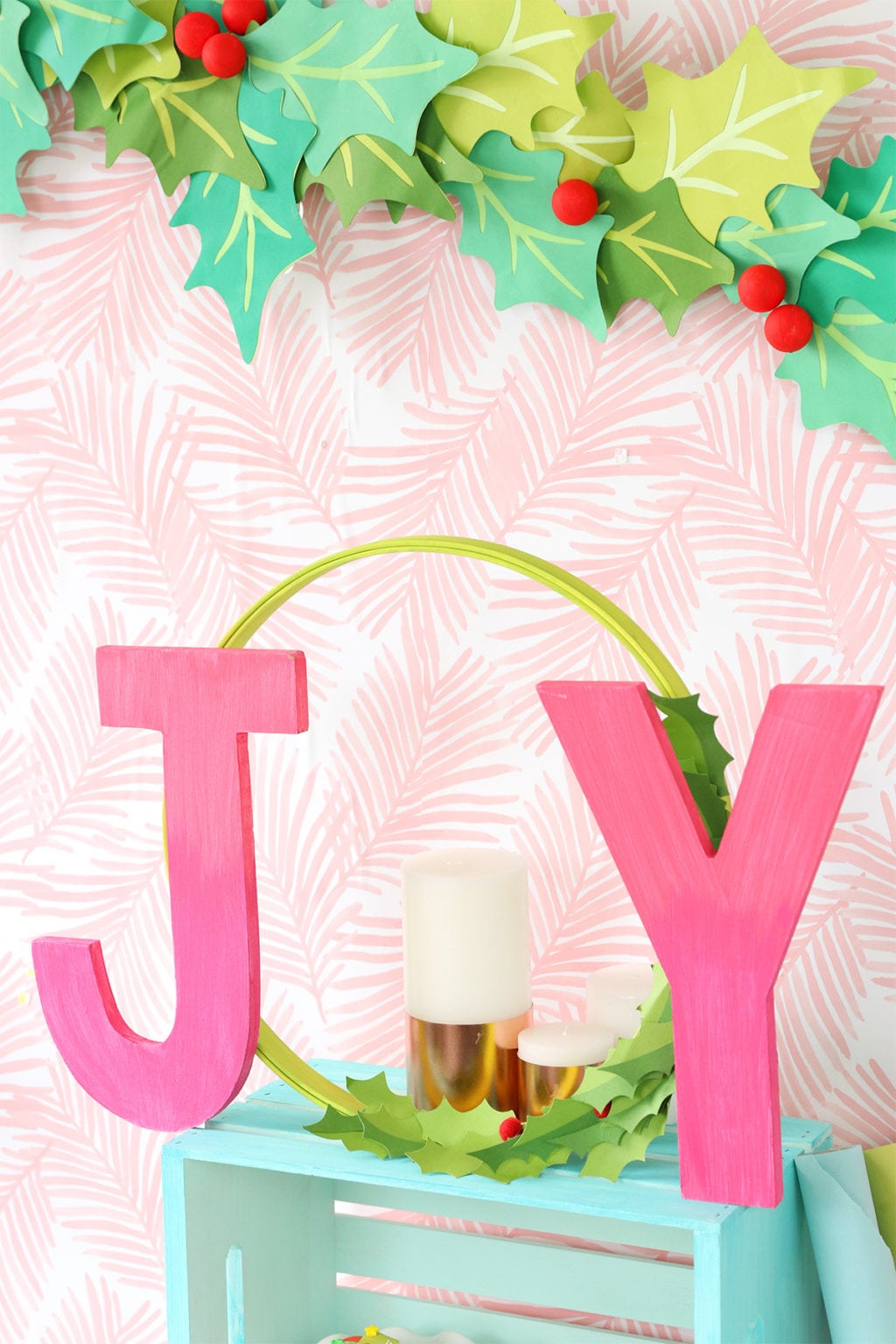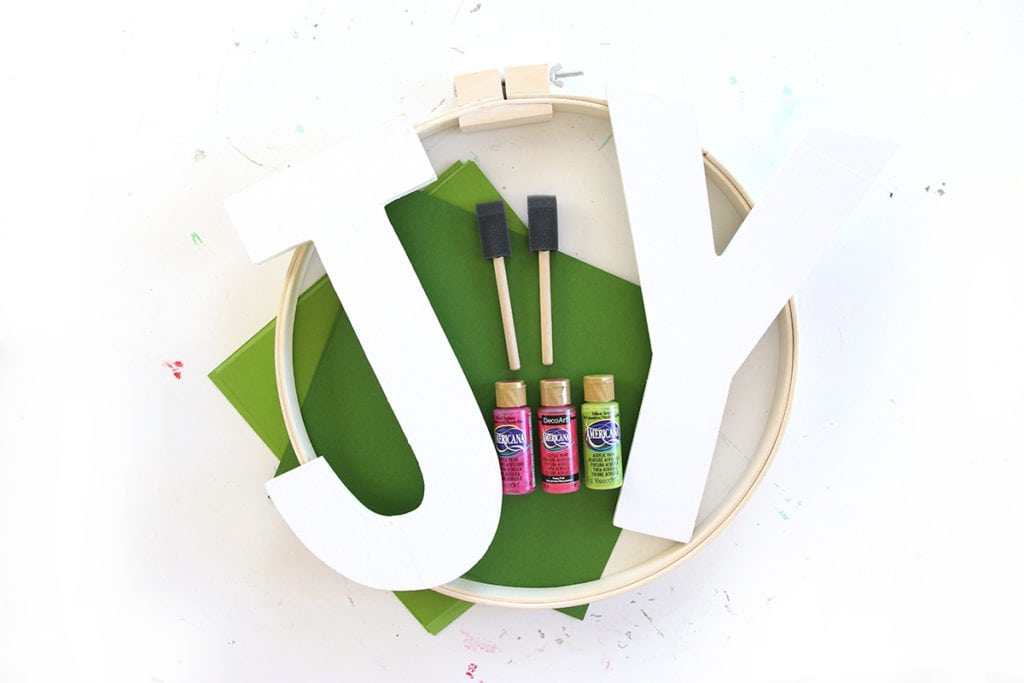 You'll need:
an 18″ embroidery hoop
large canvas letters
green cardstock
DecoArt Americana Acrylic Paints
Foam brushes
A Cricut Explore or Cricut Maker machine
hot glue gun & tape runner adhesive (not pictured)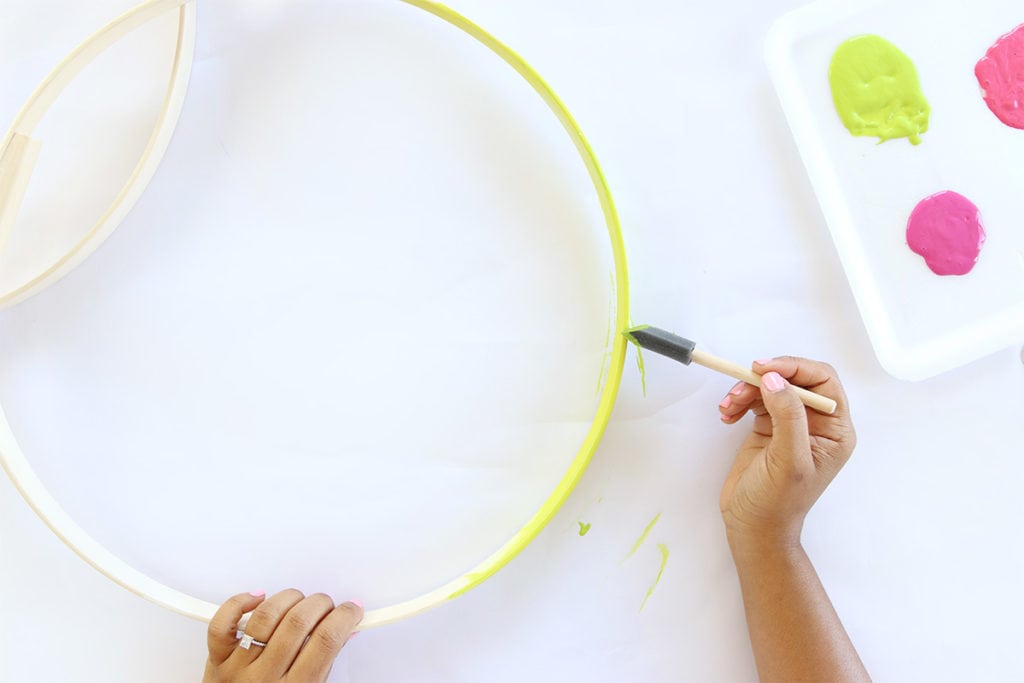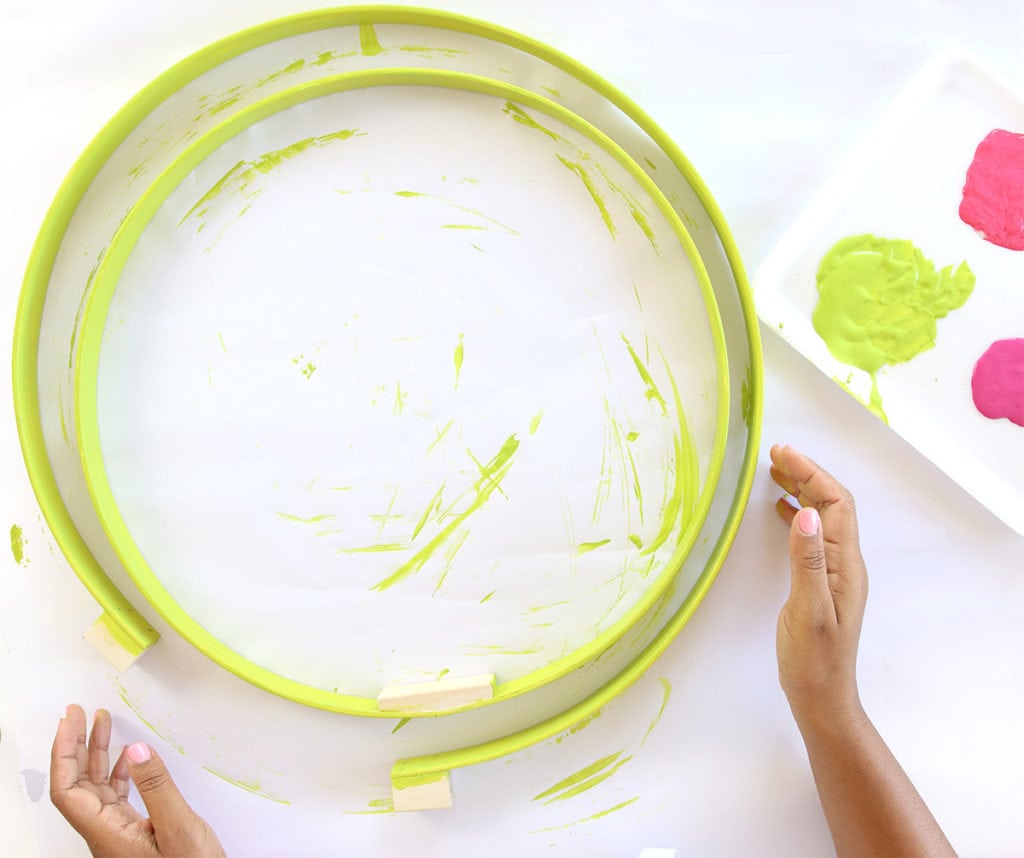 STEP ONE:
Start by painting the entire embroidery hoop. Since my middle name is "neon" – I went for a bright shade of Yellow Green from my DecoArt paint collection.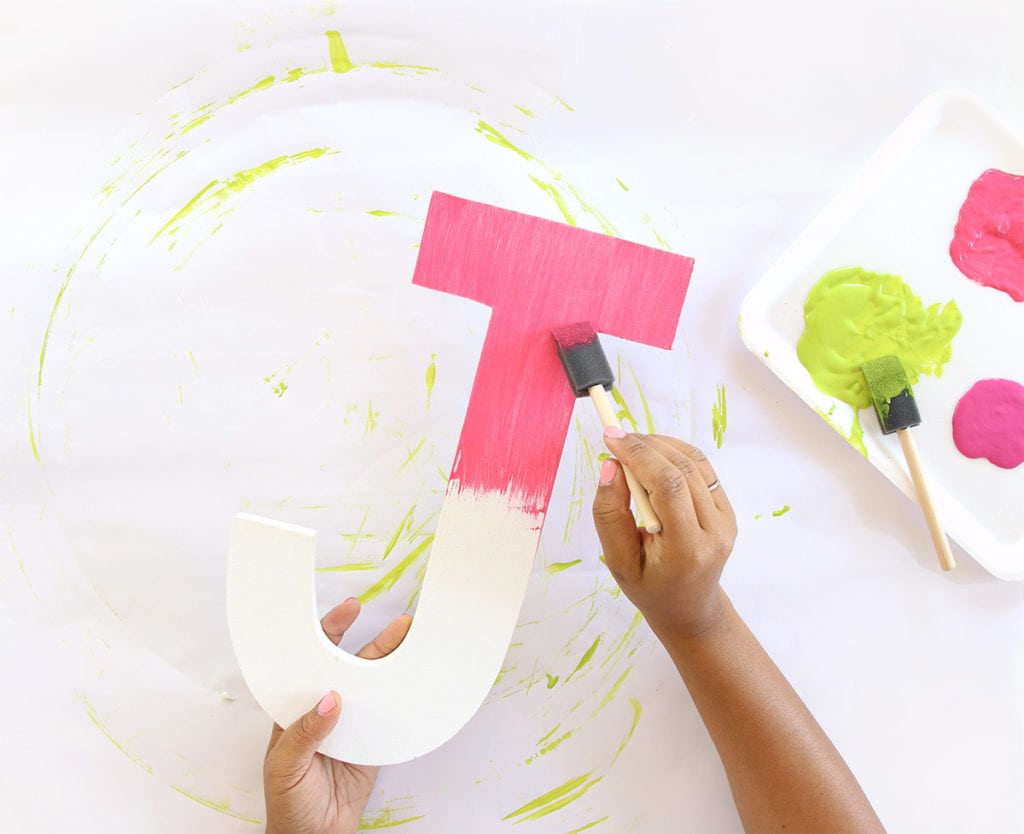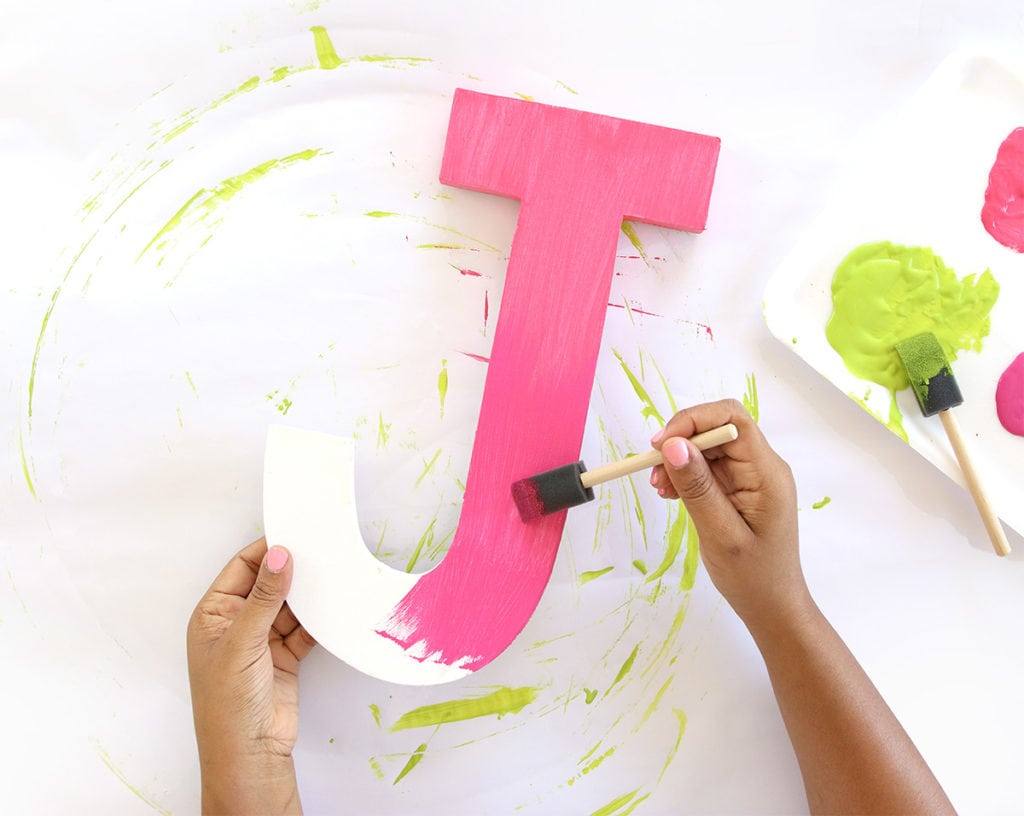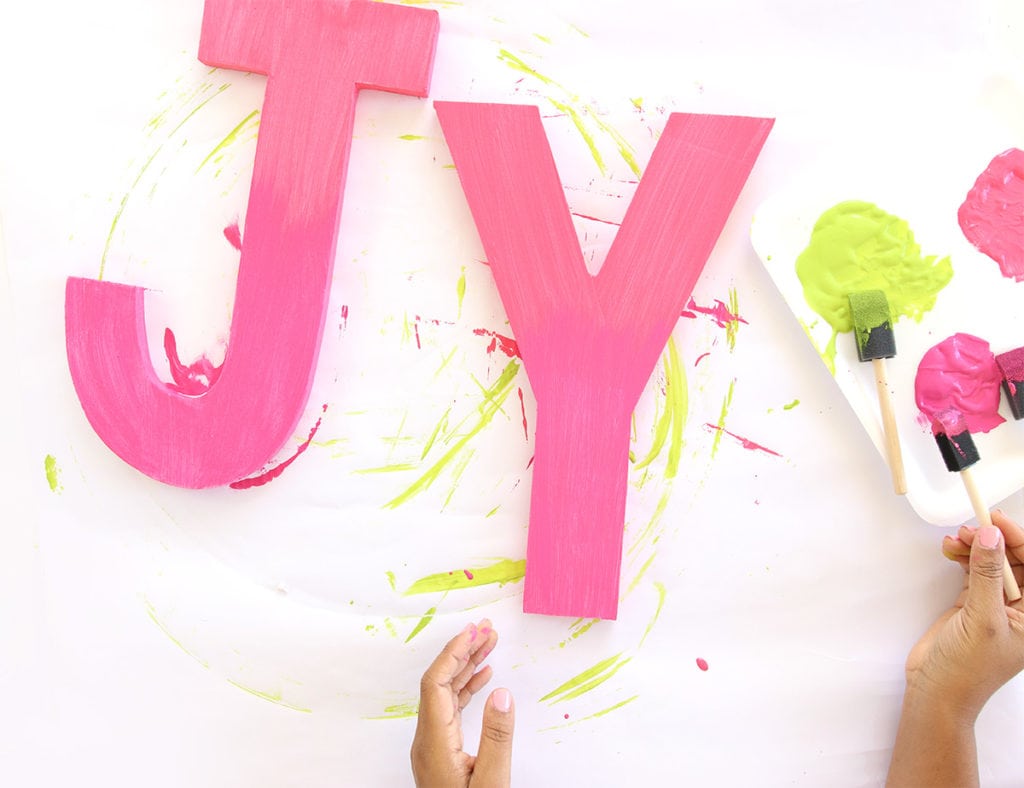 STEP TWO
Now, it's time to add some color to your canvas letters. I went for a bright shade of pink and added a subtle ombre effect. The cool thing about ombre painting is that you only need one brush! Start with the lighter of the two colors then blend in the darker color. By using the same brush you achieve great blending.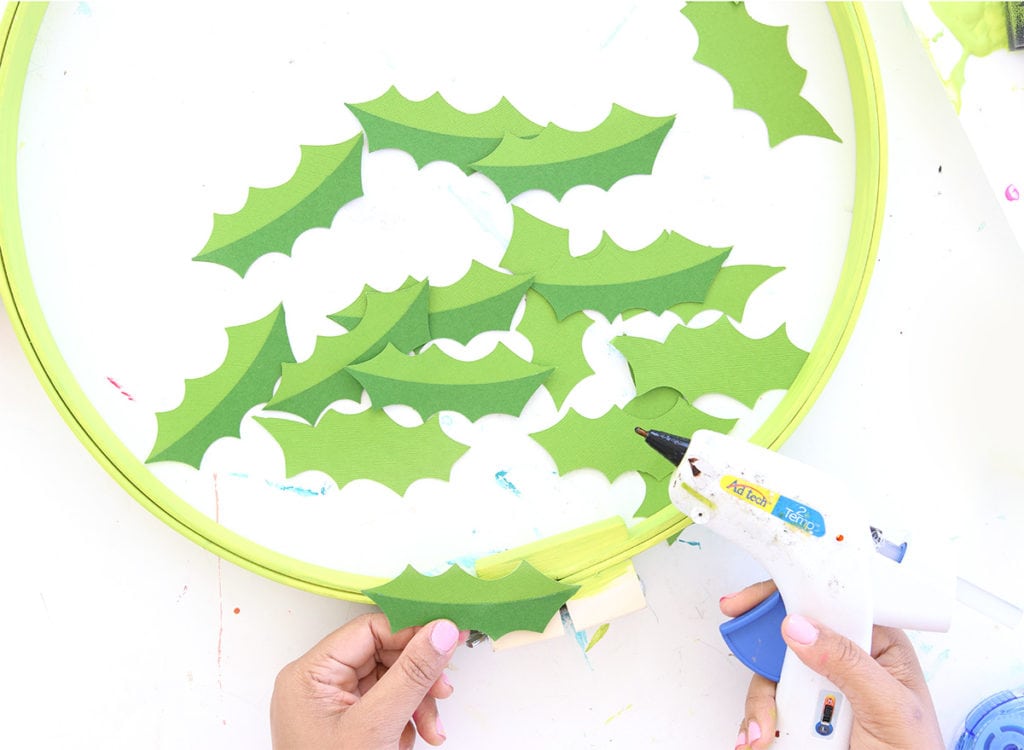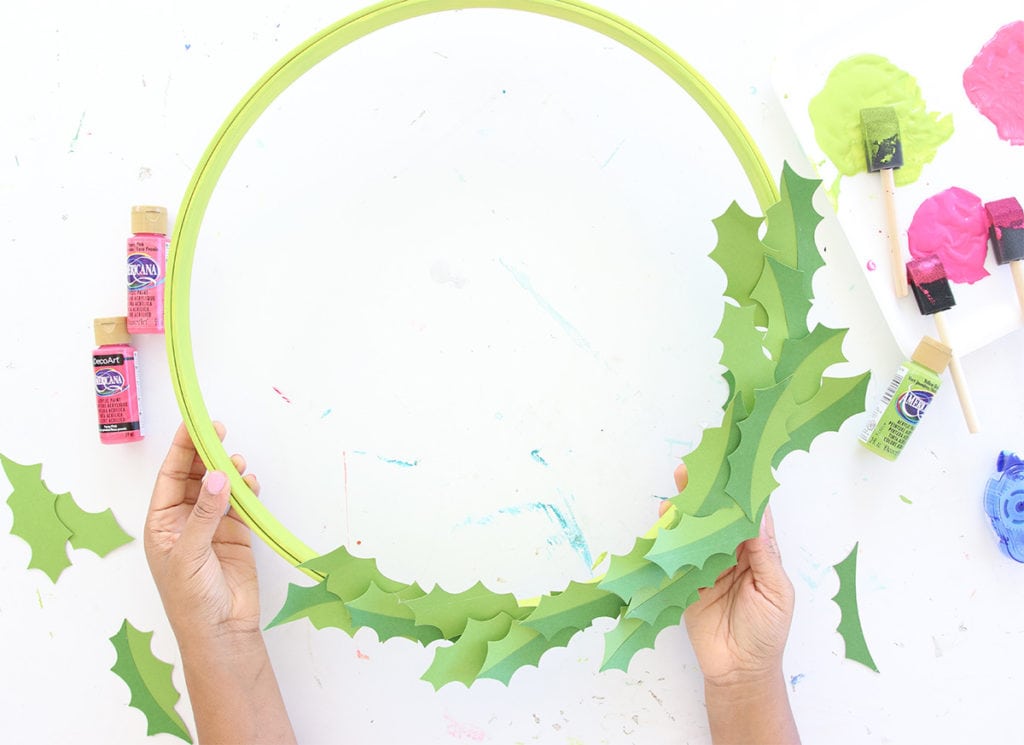 STEP THREE
Time to start Cricutting! I used my Cricut Explore to create a bunch of paper holly leaves. Then, I hot glued them to the embroidery hoop. Notice, I used the leaves to cover the brace of the hoop. This makes the wreath look a bit more modern. If you like the look of the brace, by all means – show it off!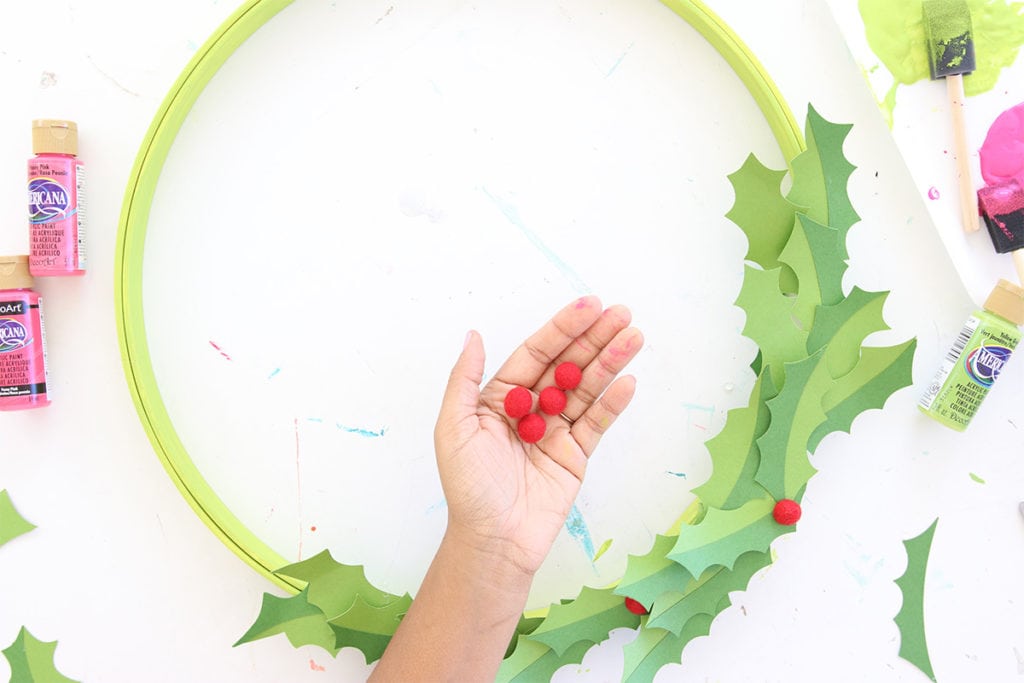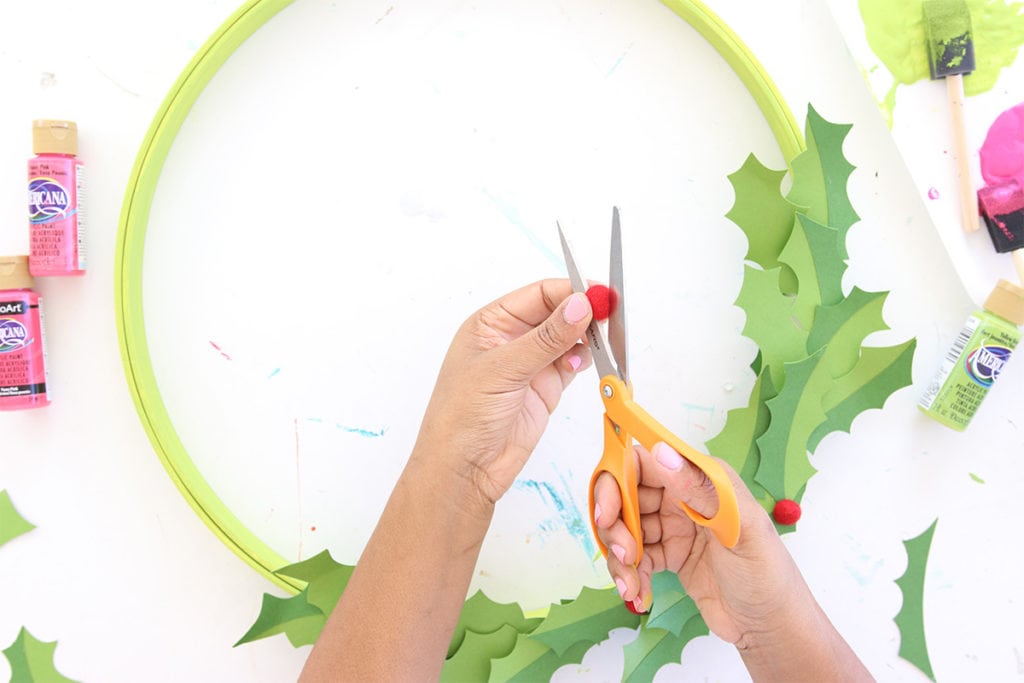 STEP FOUR
This final step is totally optional! We're going to add a few pops of red berries using felt balls. I like the cut the felt balls in half to get more bang for my buck. Also, they are easier to adhere with a flat surface on the back.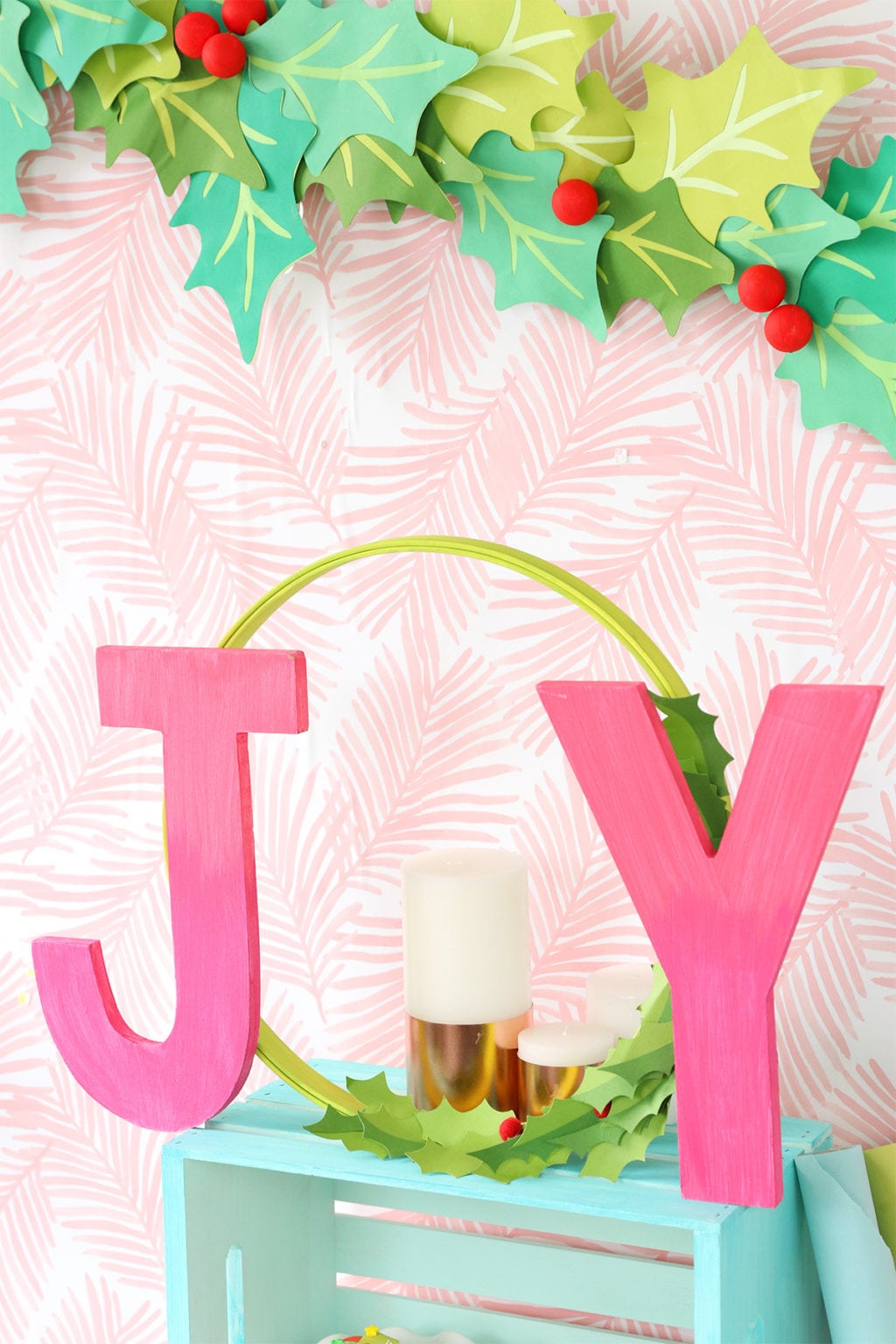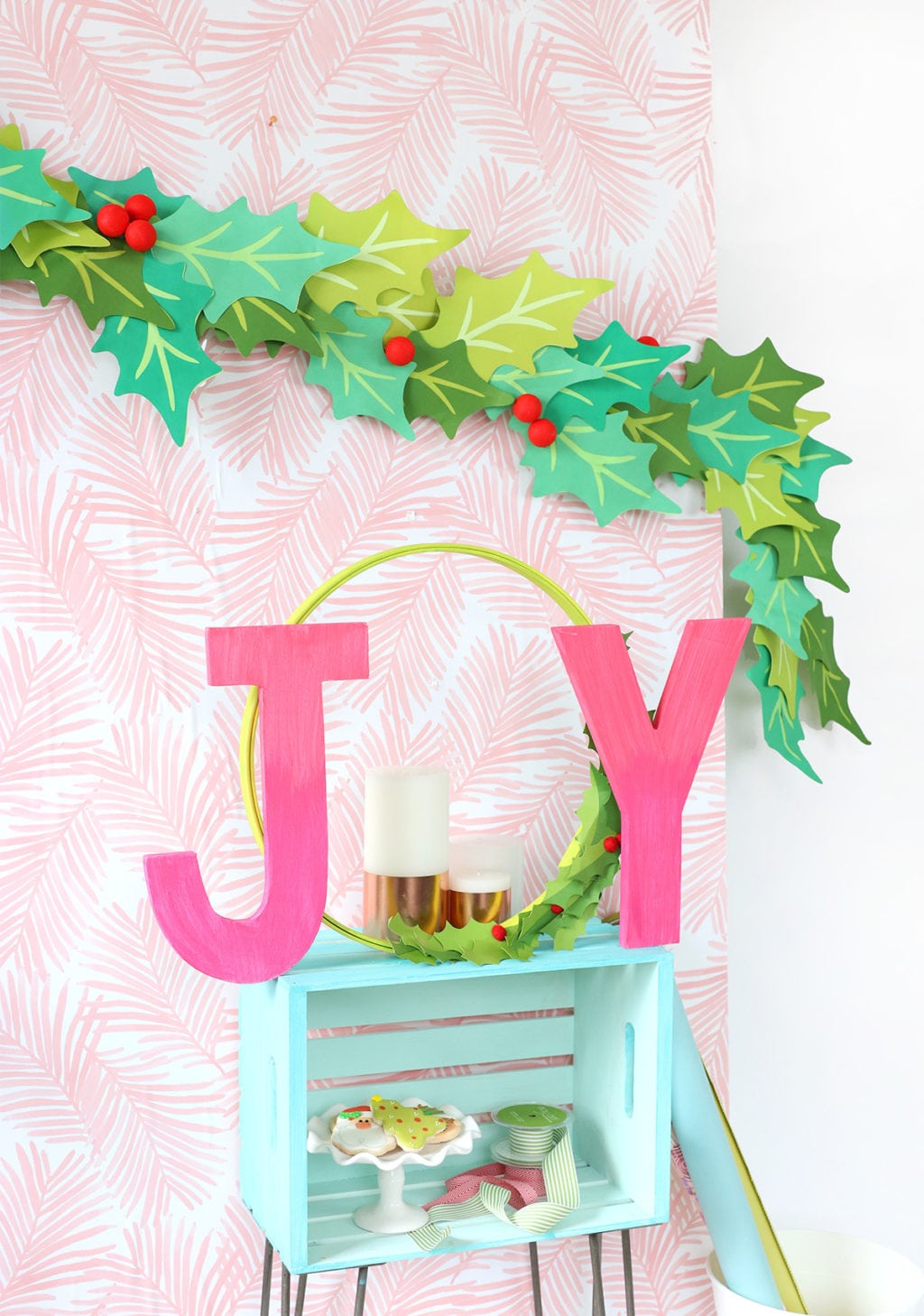 When it's time to display your word art, you have lots of options. You can mount them to the wall or place them on your mantel. I screwed my embroidery hoop to my DIY wood crate table then placed the letters on either side.
Hope you're inspired to create your own DecoArt and Cricut holiday decor. Paint and paper…a match made in heaven!