There's a new Cricut image collection in town and it's got Damask Love written all over it! For this holiday season, I wanted to give you something bright, bold – with a little retro style thrown in. The result is the newest Damask Love digital image collection available right now in Cricut Design Space! And if that's not good enough for you, this new collection is part of the Cricut Access Subscription which means these images are bundled in with the other 50,000+ images available with the subscription! You can learn more about Cricut Access HERE.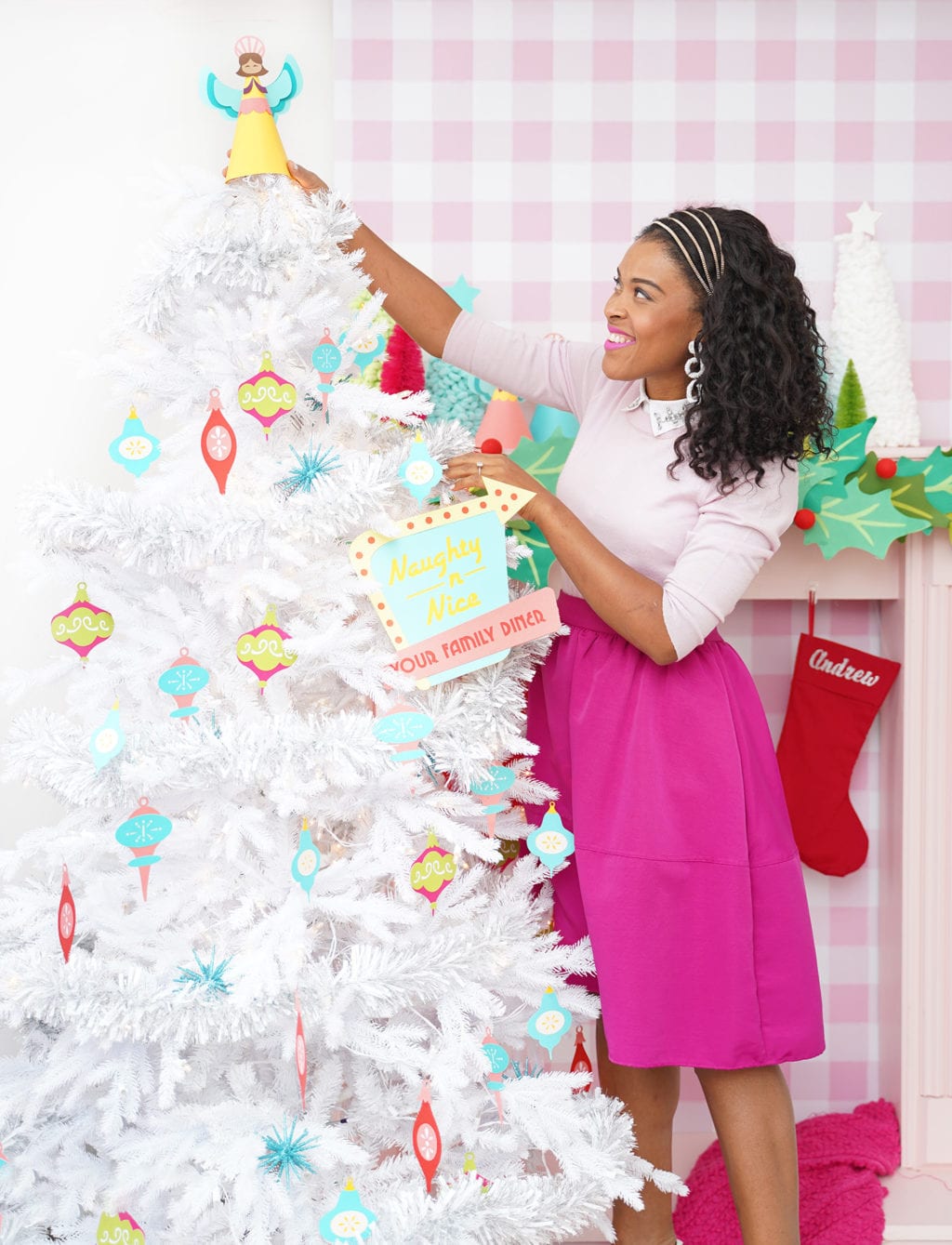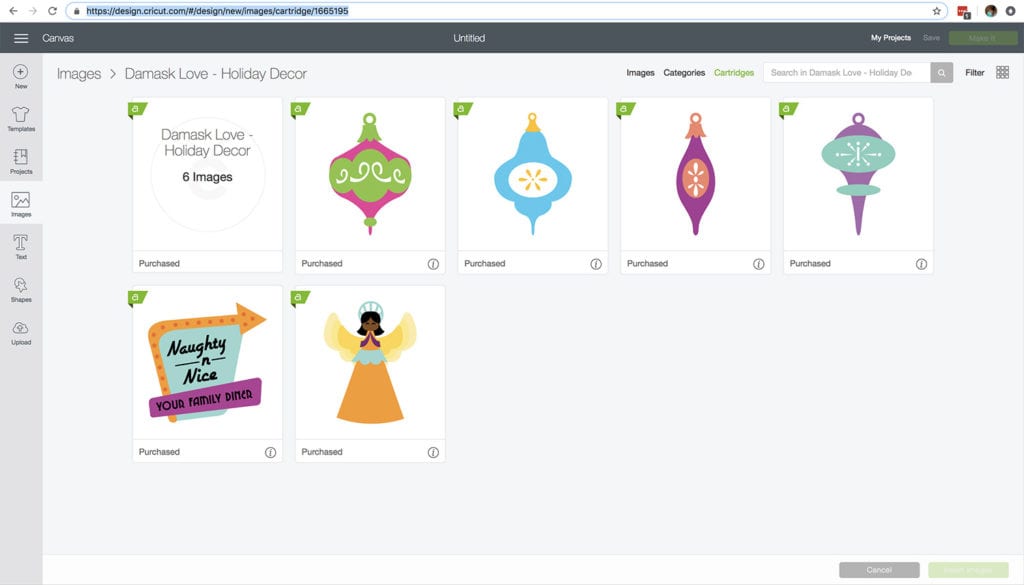 With one quick glance at this collection, you immediately get the feeling of a retro Christmas…maybe even a slight "Meet George Jetson" vibe. With put together, your holiday decor will get a colorful mid-century modern overhaul.
The collection includes three main icons: the ornaments, the neon sign and of course, the adorable tree topper angel – she's my favorite!
ASSEMBLING THE ORNAMENTS
Select your favorite ornament designs from Design Space
Cut the designs from paper or your choice of material. These would be beautiful keepsake ornaments if you cut them from the Cricut chipboard!
Assemble the ornaments with glue
Add an ornament hook to the hole at the top and hang from your tree!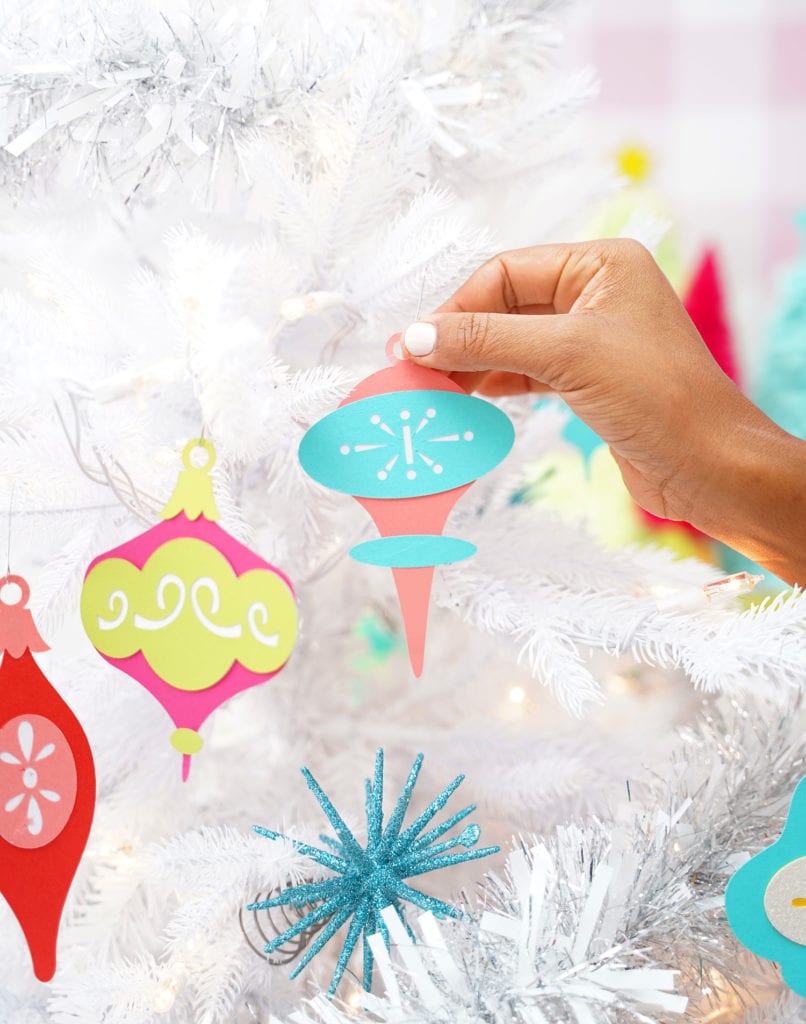 ASSEMBLING THE NEON SIGN
 Open the project in Design Space
Cut the layers from the material of your choice. I used paper for mine, but you could also use chipboard for this as well!
 Adhere layers with glue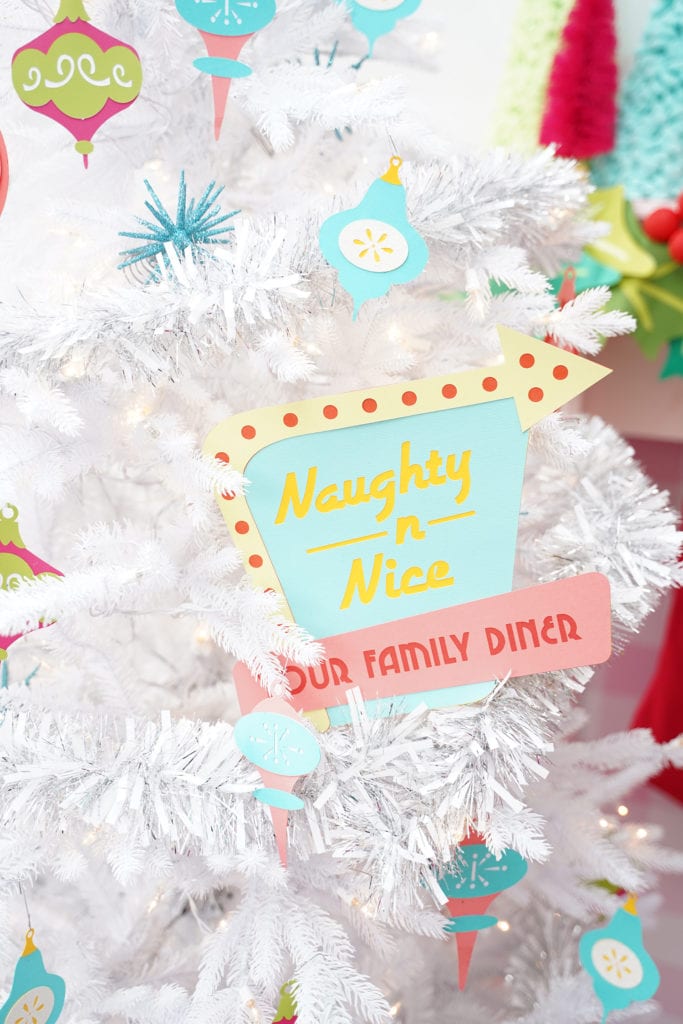 ASSEMBLING TREE ANGEL
Open the project in Design Space
Cut all the layers from paper. I would definitely recommend paper for this particular project. You can get really creative with the angel by customizing her face and hair!
First adhere the scalloped skirt with hot glue
Then form a cone and insert the cone into the scalloped skirt. Once the cone is nicely fit to the skirt, use hot glue to close the edge of the cone.
Adhere the layered wings with glue then add them to the back of the angel
Assemble the face, hair and halo with glue and adhere to the angel
Last, add on her hands with hot glue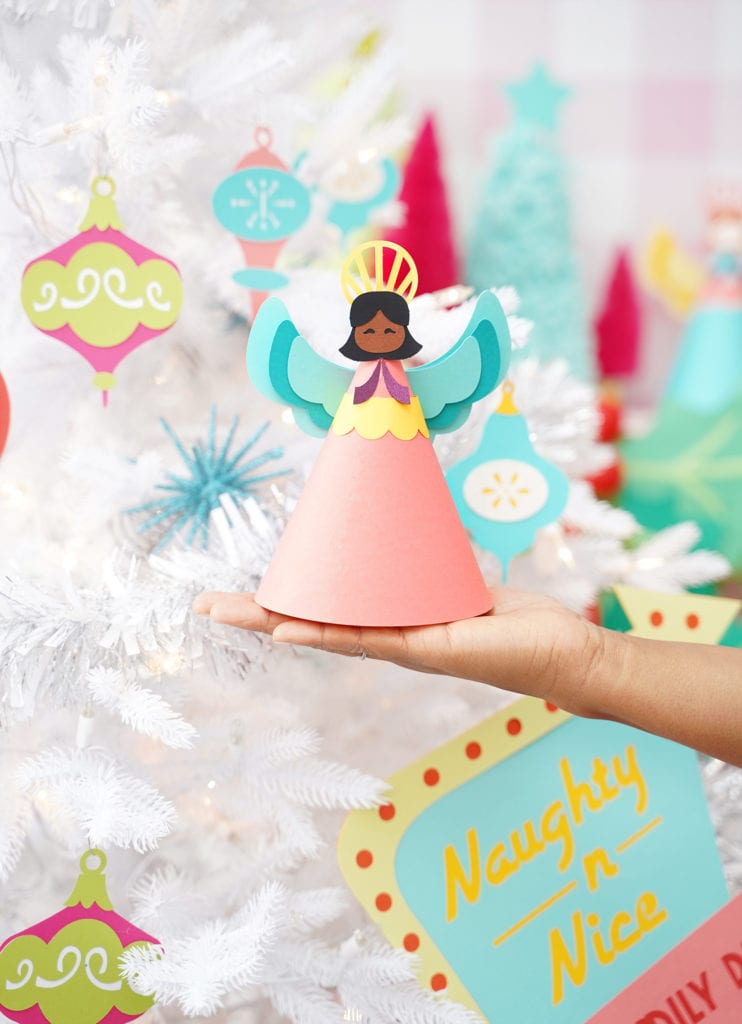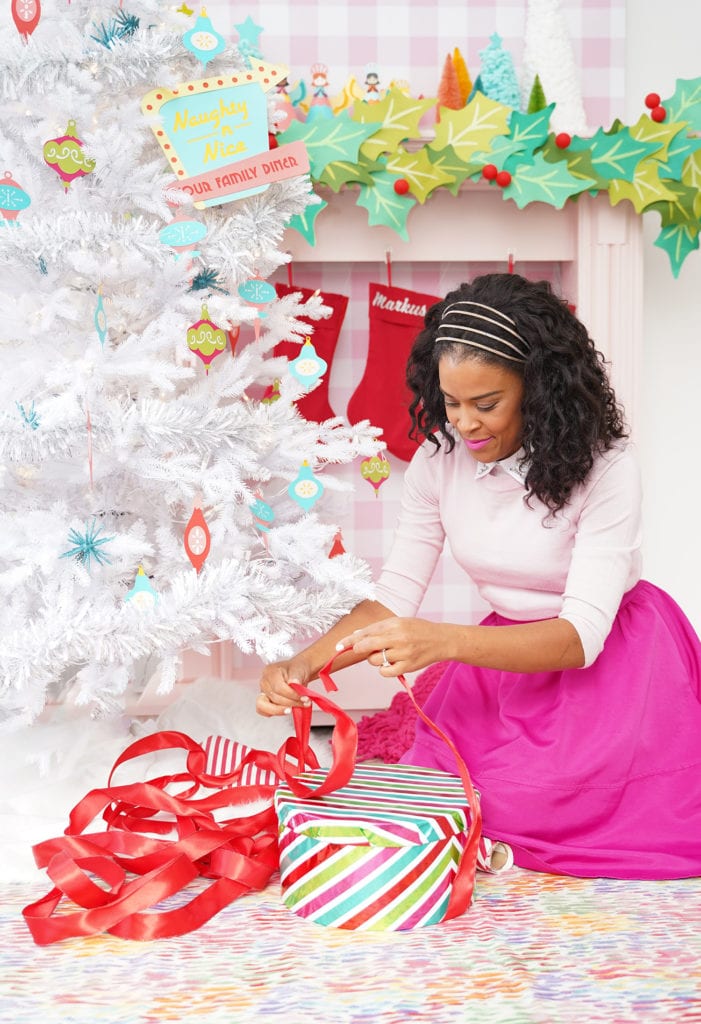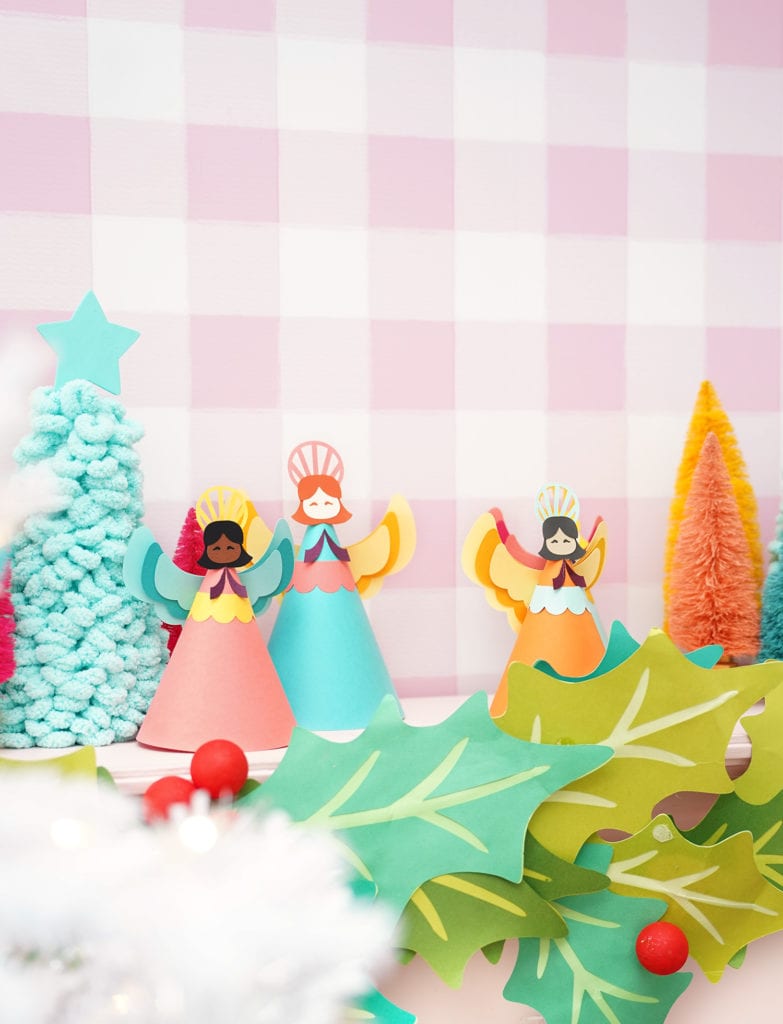 Head over to Cricut Design Space now and create your very own Retro Christmas!