the shop ban.do agenda is an art gallery, a cheerleader, a top secret document, a personal assistant, and a best friend. it's got handy year, month, and week views, tons of notes pages, color-coded tabs, stickers, cool art from our cool friends, weekend to-dos, compliments, a neat poster, and just so much more. it's pretty much the agenda of your dreams.

the shop ban.do agenda is perfect for the beginner planner and the crafty girl who loves to decorate and embellish. each agenda offers lots of open space for adding your daily appointments – but without lines or hourly time slots – your busy days may get muddled. if style and color are high on your list – grab a shop ban.do planner before they sell out! this planner is a head turner and a conversation starter.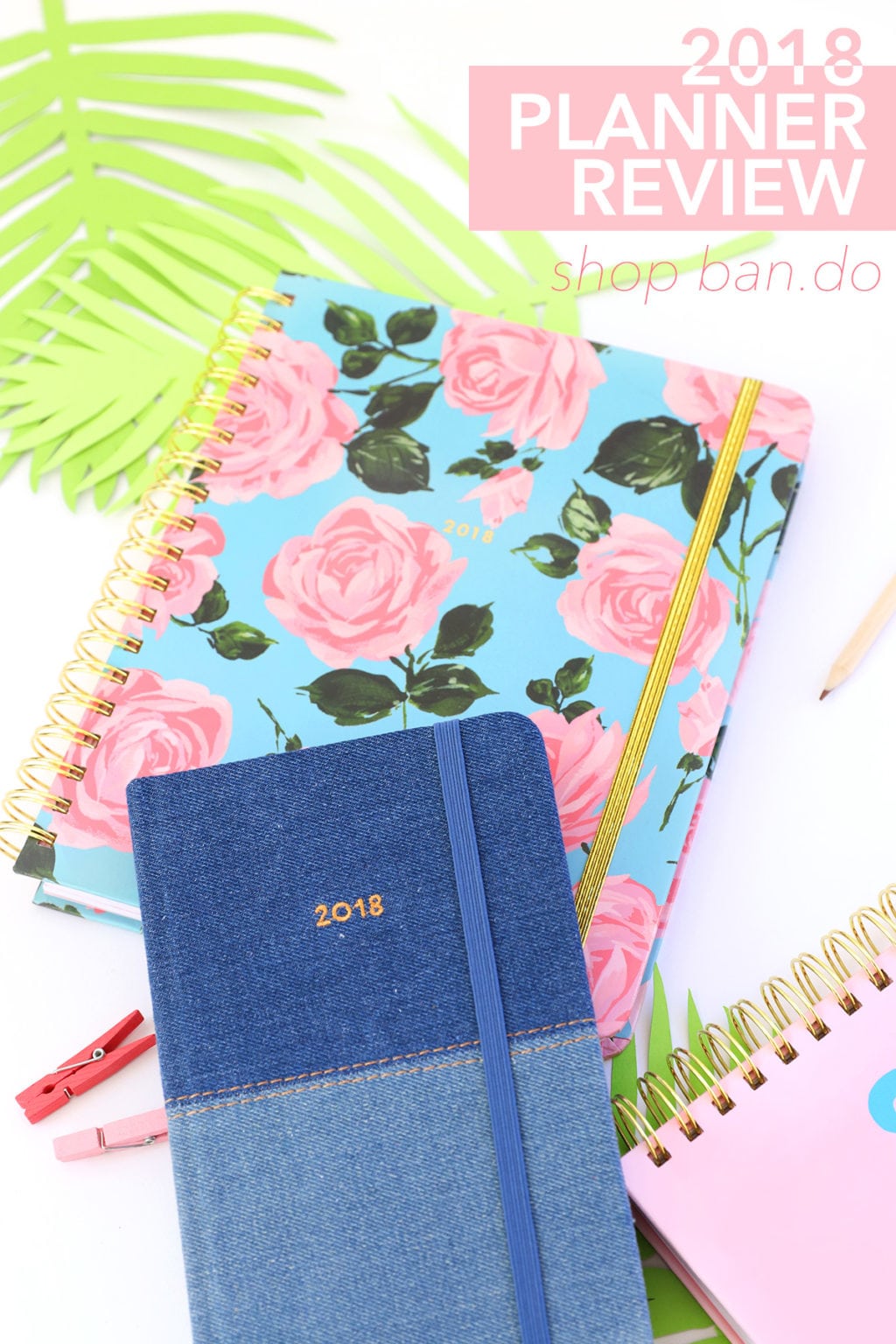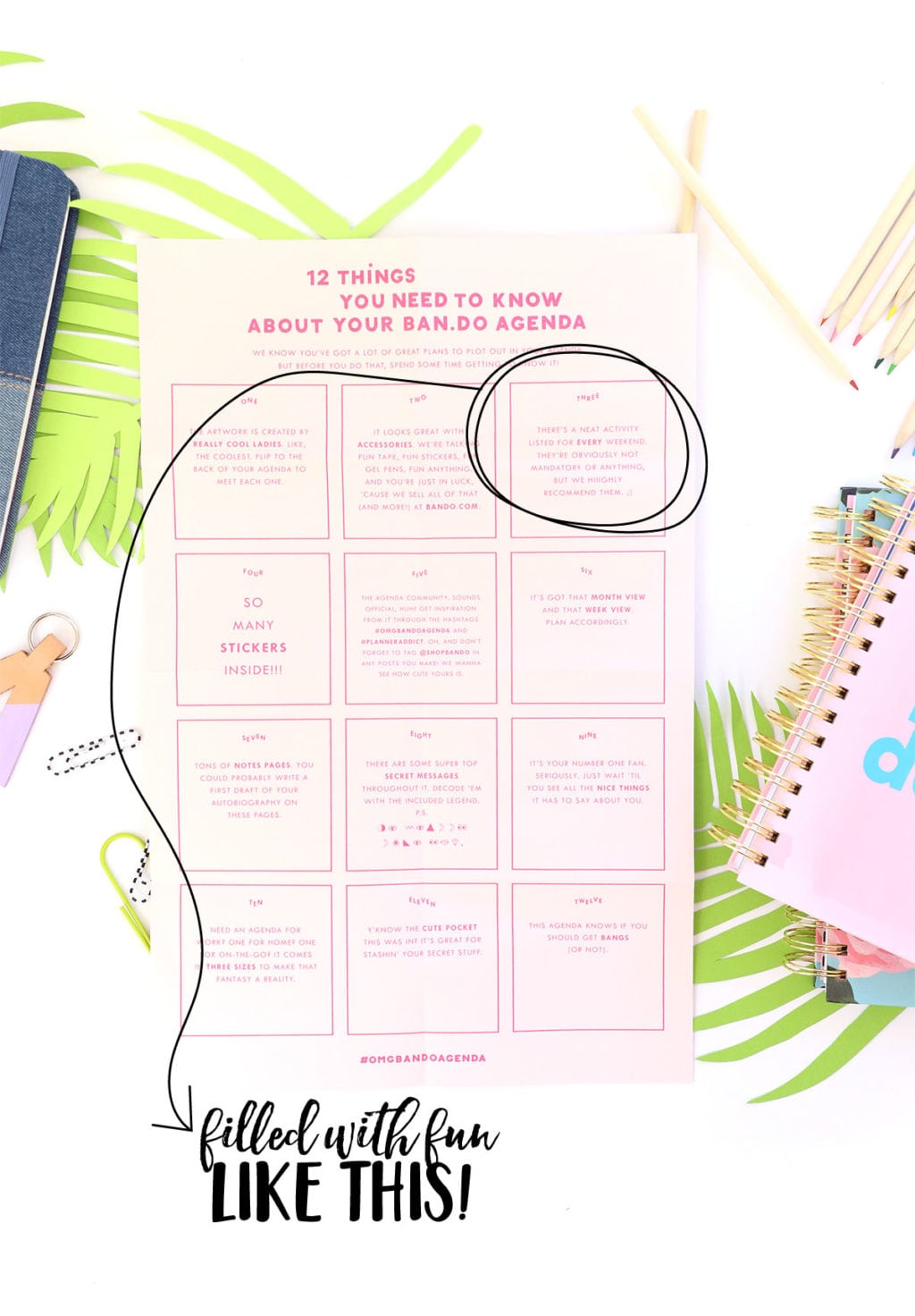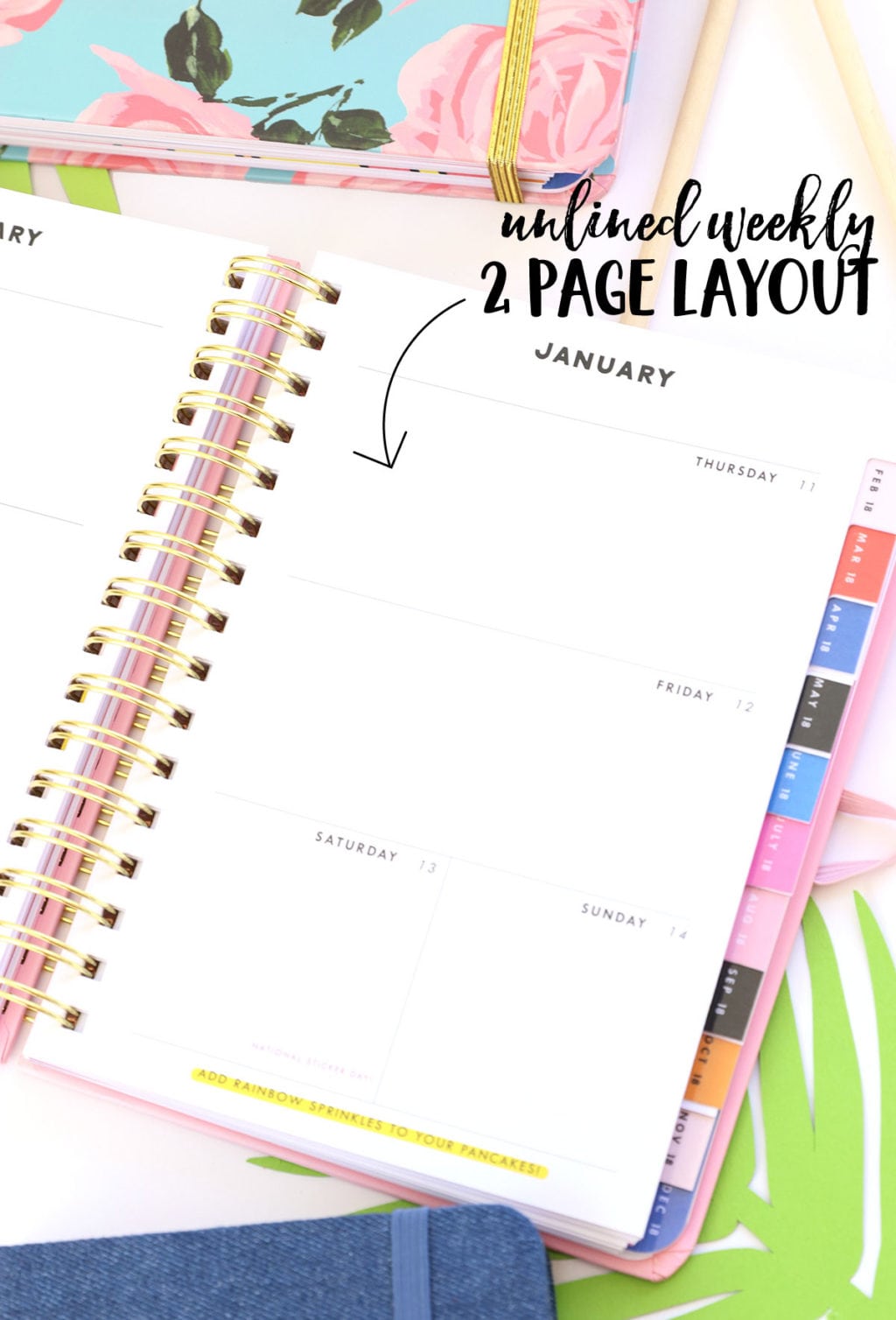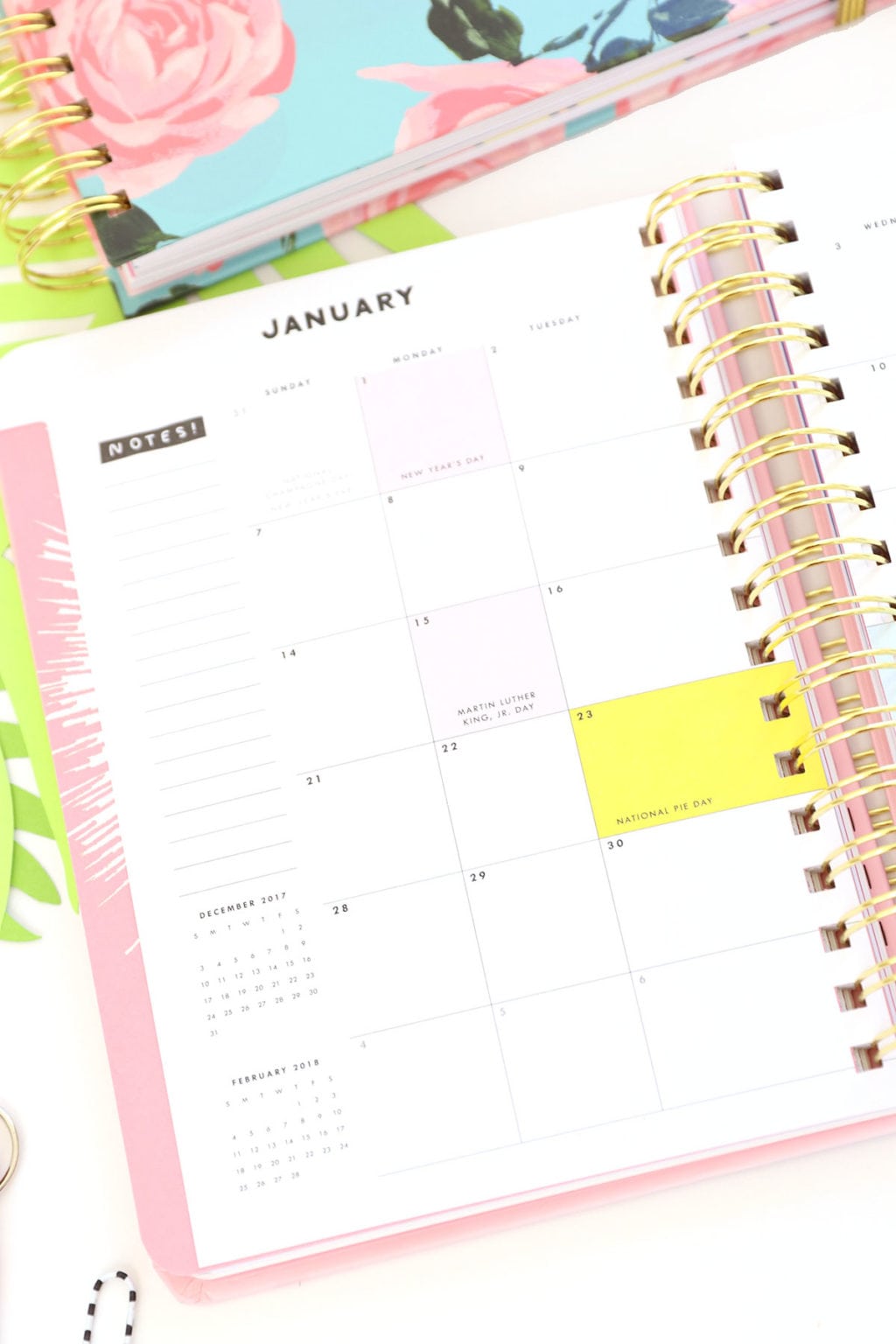 The ban.do planners range from $22 to $38 depending on size. Relative to other planner systems, this is a pretty dawg-gone good price. Remember though, you're gonna want to splurge on a few extras like stickers, pens and patches. If you're adding the shop ban.do planner to your holiday wishlist, make sure to visit their site and make note of all the cool components!

You have your pick of three different sizes. Large (8″ x10″), Medium (6.5″ x 8″) and Classic (5.125″ x 8.125″). Both the Large and Medium agendas are spiral bound with a pretty gold wire. The Classic agenda is case-bound, but designed to lay flat on your table while you plan. If you're looking to stash your planner in a tote or purse, the Medium and Classic sizes are your way to go! If you don't mind a bit of bulk, I'd recommend the Large planner. It's got more space for your notes, plans, stickers, tape and doodles.

Each size of the band.do agenda comes in a variety of cover designs. My personal faves are the Classic Denim, Holographic Medium and Rose Parade Large agenda. You can add more  personality to your agenda with stickers, adhesive patches or iron on letters. If you know ban.do – you know there is no shortage of cuteness! You cannot, however, add your name or any photos to the cover of these agendas. Any personal elements will be up to your DIY know-how. Also, remember that the "guts" of each ban.do planner are the same. It's only the front covers that change – so what you see in this review is what you can expect to see in your ban.do agenda.

When it comes to looks, the ban.do agendas are second to none. It's the kind of planner you will pull out all the time to show your ban.do pride. The unlined, weekly layouts are best for those who can handle a bit of visual busy-ness. Your weekdays will inevitably get muddled as you add in more and more appointments and notes. Also, if you're like me – you'll need to fight the urge to go sticker crazy! With all that pretty white space, you'll be tempted to add colorful stickers to each page and you'll end up limiting the amount of space you have to …uh…plan!
If you're a color-loving crafty girl or finding your footing in the planner world, I would highly recommend the ban.do planners! My very first planner was a ban.do agenda!
WHAT DO YOU THINK!?
Remember to join me on the Damask Love Facebook Page where we'll have lots of planner giveaways!