If you get excited about a new calendar…then you are my kind of people. If you get REALLY excited about a FREE new calendar, then I think we just became besties for life.
Today marks a new year and the beginning of the Damask Love calendar parade. We've got some good ones in store for you, but to start off we're keeping it basic. We all need a basic calendar for our office, kitchen, purse, planner…whatever. Instead of heading to the local paper boutique (*cough*Paper Source*cough*) and spending a small fortune on a bunch of calendars, how about I just let you download this adorably colorful calendar for the price of zero dollars. Deal?
We've got two version of this calendar. The letter-sized version is a quick, easy way to print and go. The tabloid-sized version (11×17″ for those who aren't into paper-sizing-lingo) features a calendar along with some blank space for you to decorate however you want! So, whether you are a DIYer or just need a good basic calendar, we've got you covered!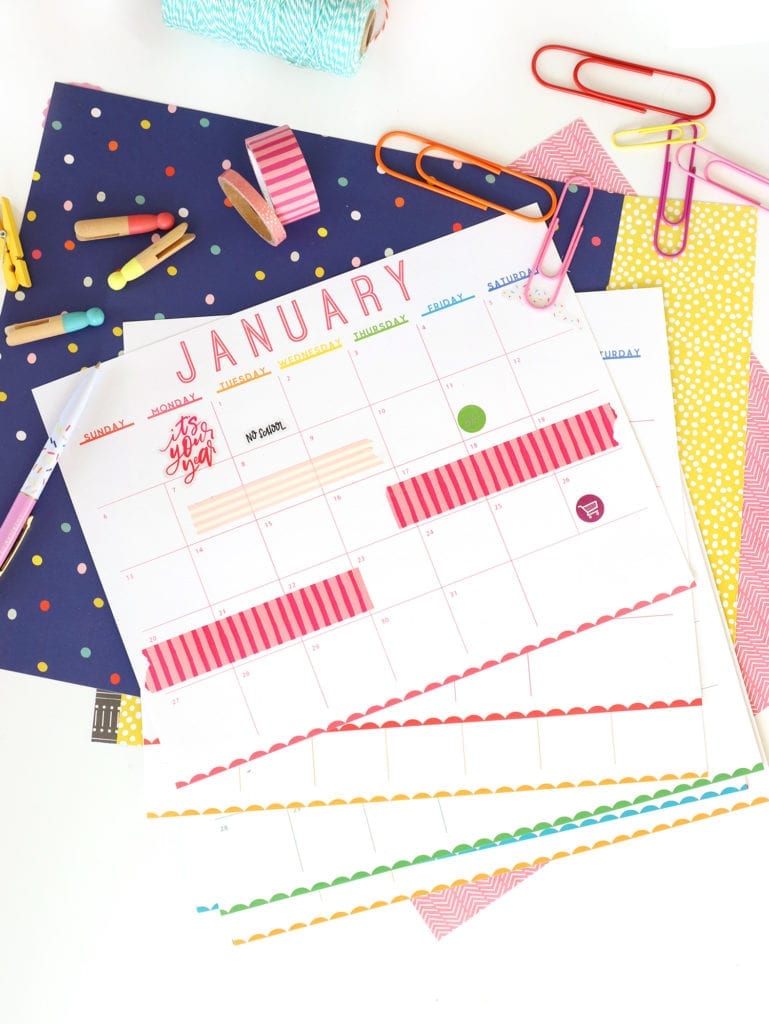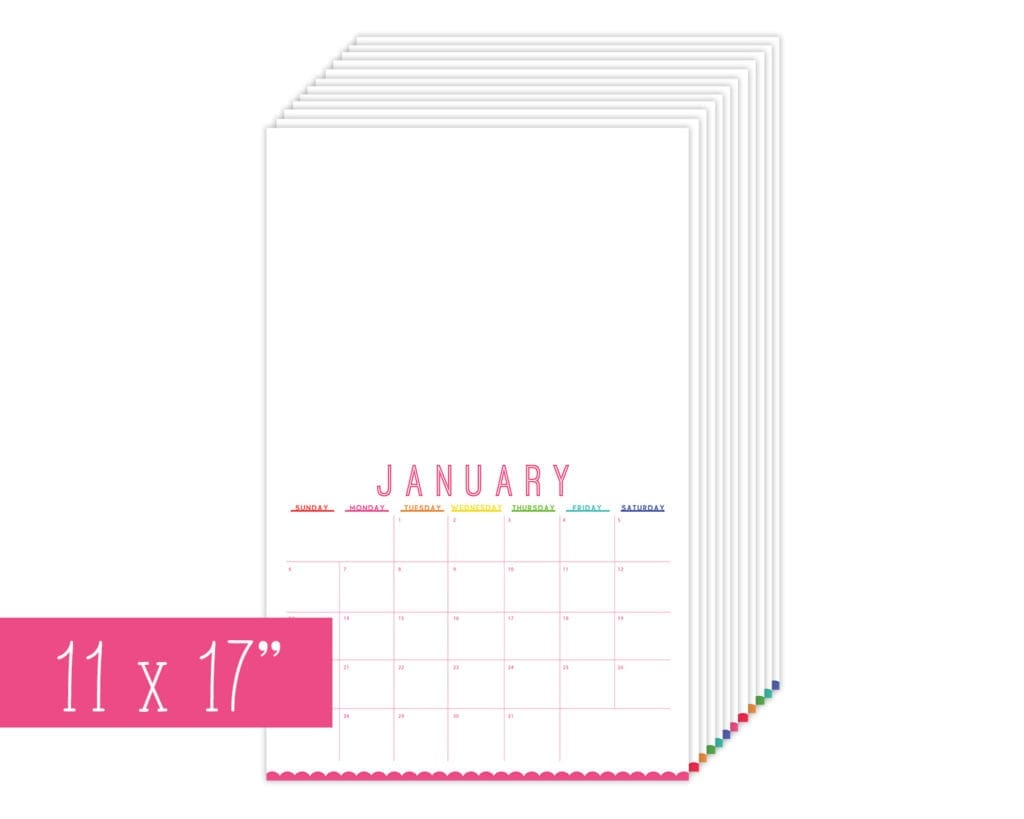 Now, I hope you don't think I'm going to throw a 2020 free wall calendar download at you without sharing a few ideas for how you can display these in your home or workspace!
Print off a few of the letter sized calendars to use to track travel, kid's events, chores…remember…these calendars are FREE! You can print as many as you want!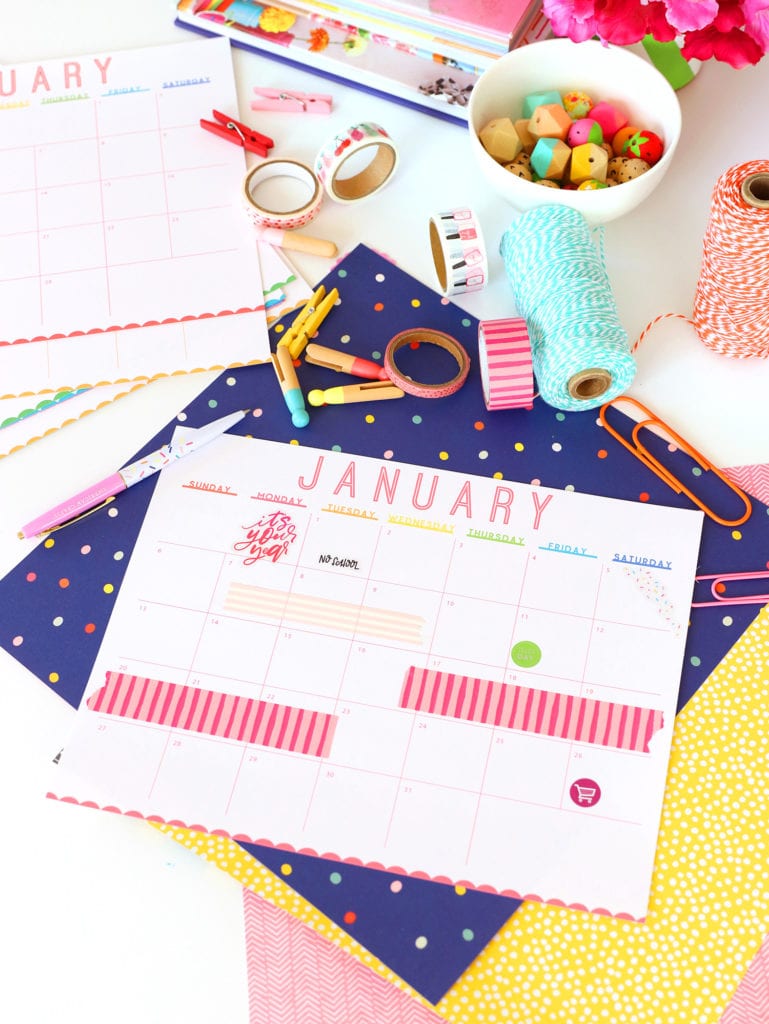 Create your own scrapbook with the DIY-able Tabloid Sized Calendar! Decorate it with stickers, embellishments, ephemera and photos!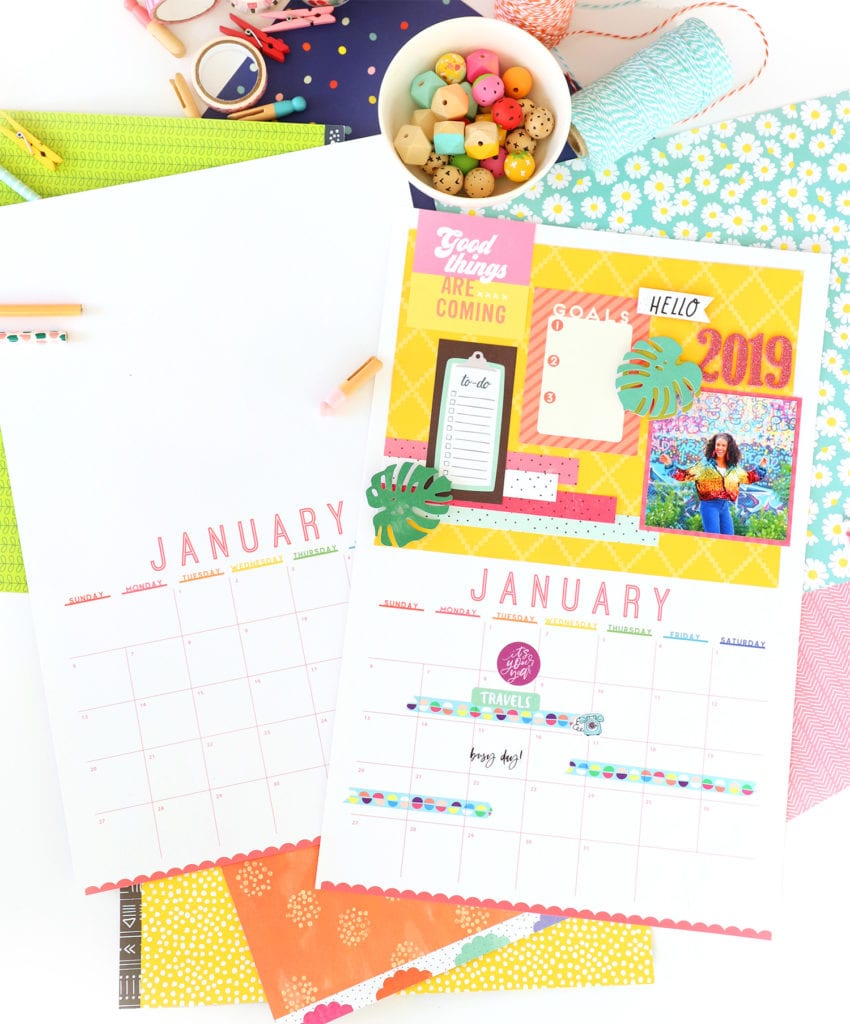 An 8×10″ photo is the perfect size for the Tabloid Calendar. Dress it up with stickers for a fun & functional photo calendar.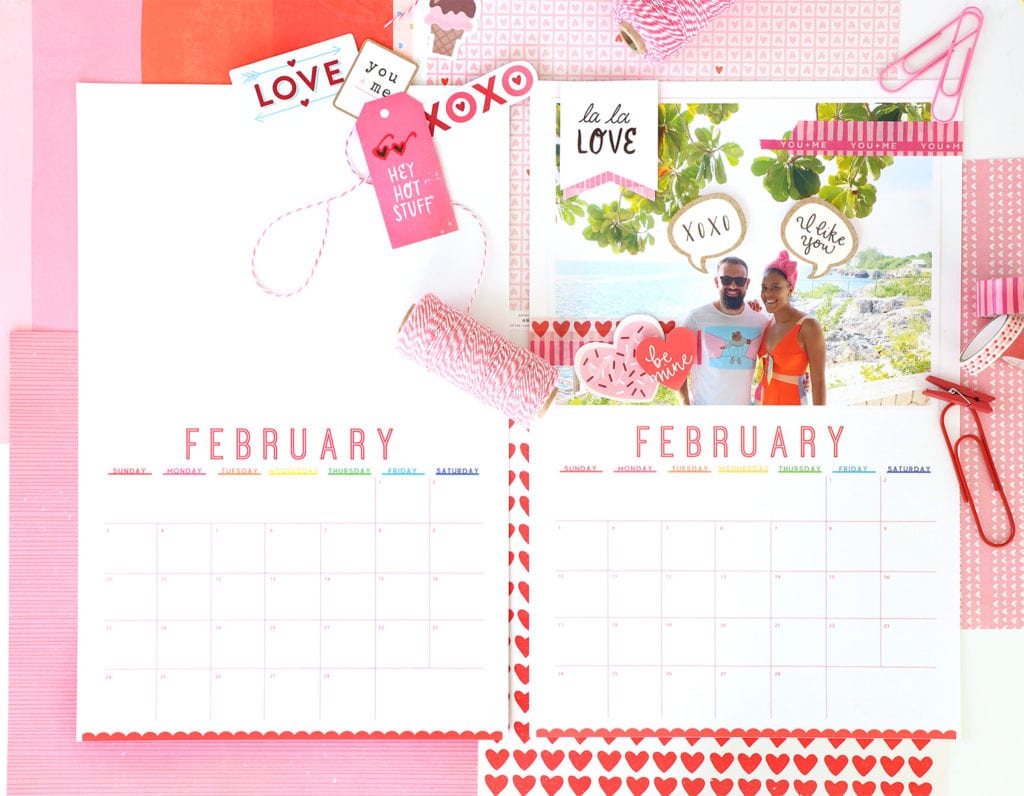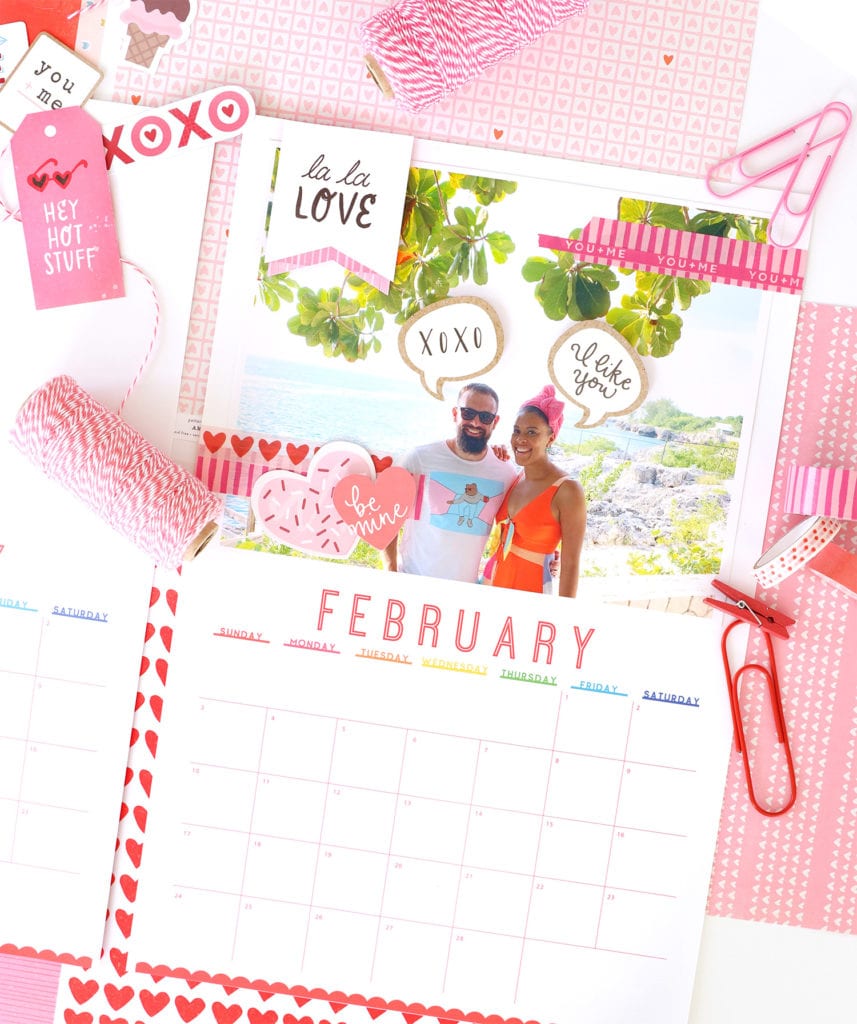 Keep it simple by adding an oversized sticker and some washi tape to the Tabloid Sized Calendar.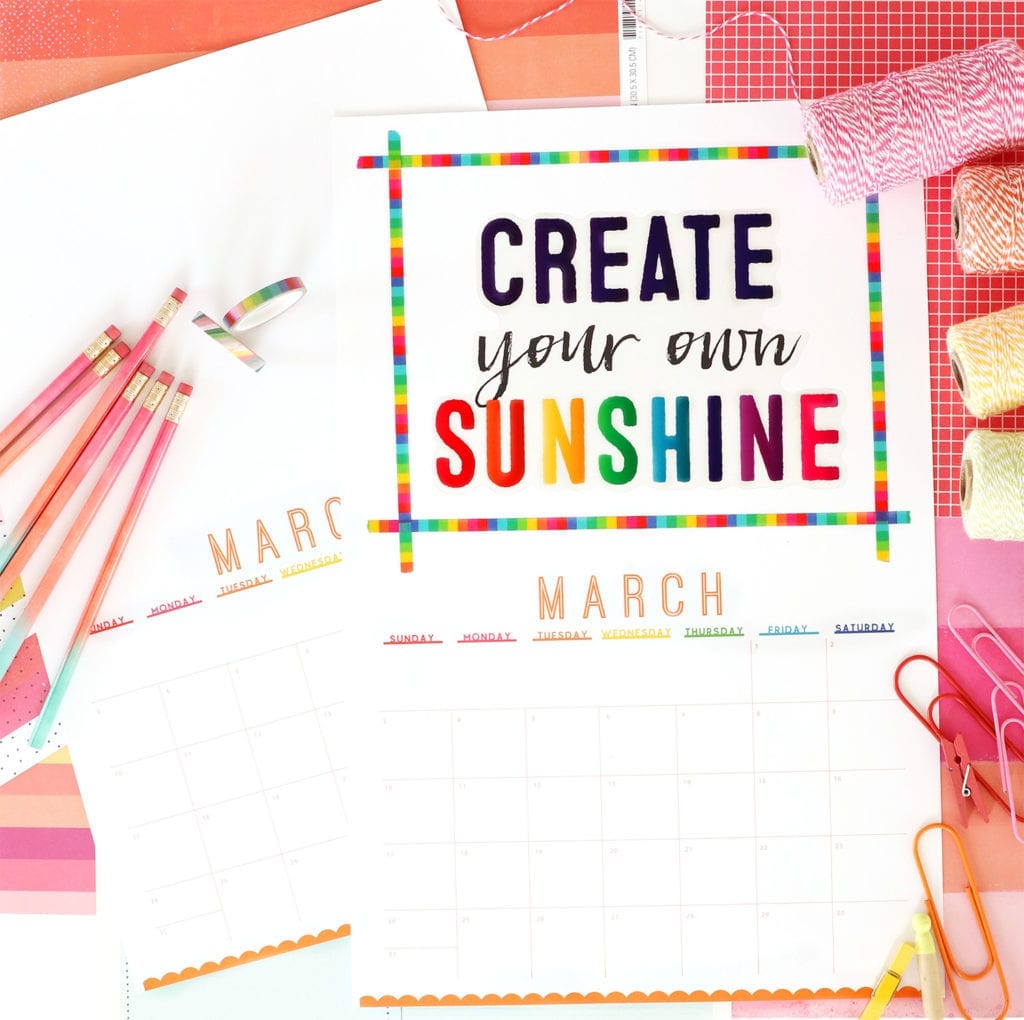 This may go down in history as the easiest DIY project ever – since all you have to do is print these out! You can print them off at your local print shop — OR — you can use the Canon PIXMA TS9521C printer which is my personal fave. It can handle both letter sized and tabloid sized paper, so you can open up your own calendar print shop!
However you manage to print these, just do it! And be sure to pin this project too, so you can come back to it the next time you need a quick calendar page!