Are you still in resolution mode? Good! Me too! Let's get started.
If we're being honest, I suppose when it comes to being organized…I'm pretty good at it. (I should probably make a resolution about what is an appropriate amount of gummy bears to consume in one sitting).  I'm pretty methodical about keeping my planner and editorial calendar up to date. That way, I don't have to hustle at the last minute to pull together a blog post and I don't miss an important meeting or phone call. Recently, I purchased a monthly calendar that has helped out with keeping my blog scheduled managed. I can plan out blog and social media content and move things around easily. Now, I'm giving you guys the chance to download a FREE printable agenda that will get you organized as well. It's perfect for all you blogger gals out there, but it's also great for everyday use. It's also really cute…so there's that.
I'll walk you through the process of printing and assembling your agenda – there's a little DIY along the way, but it's worth it!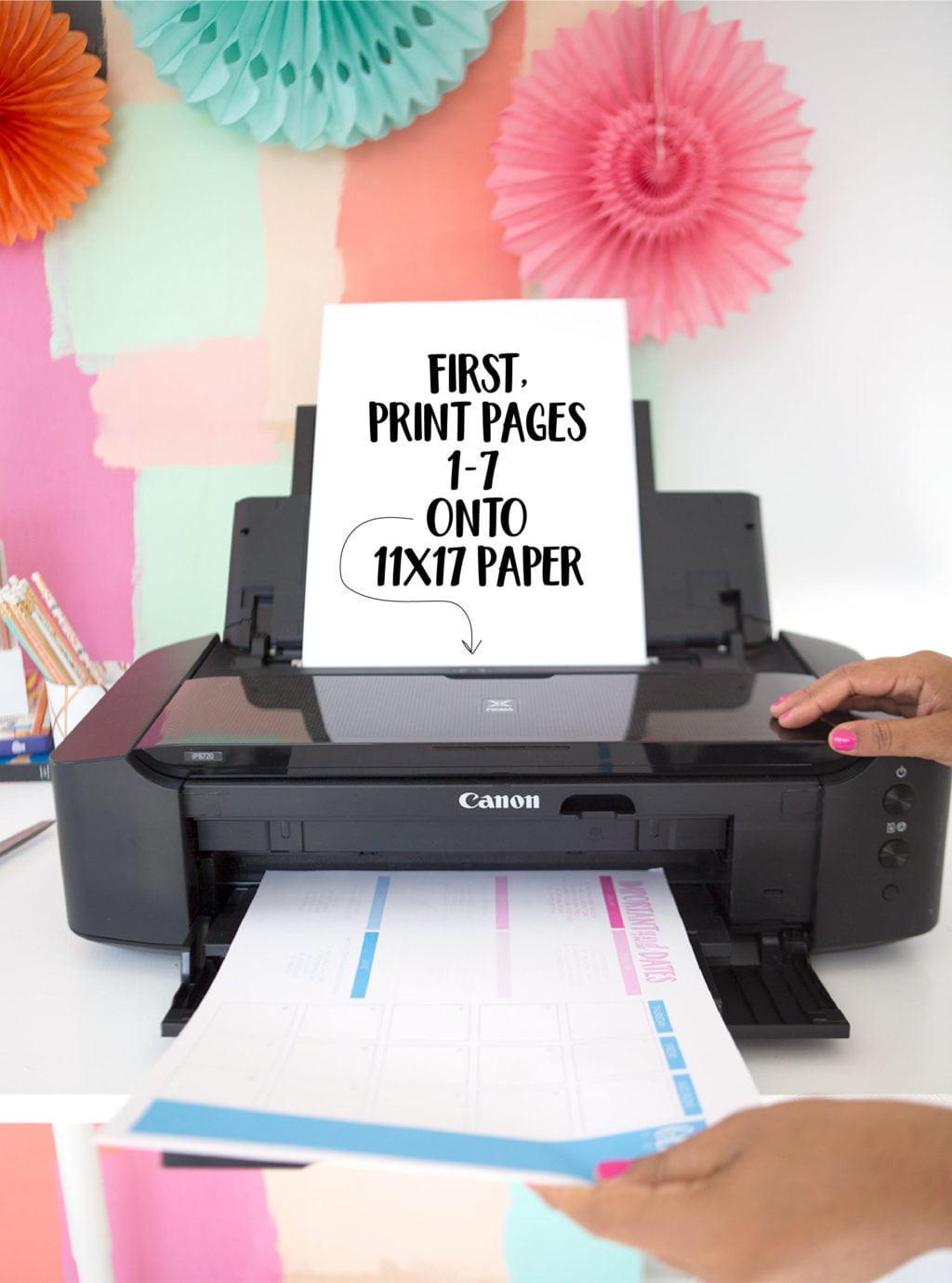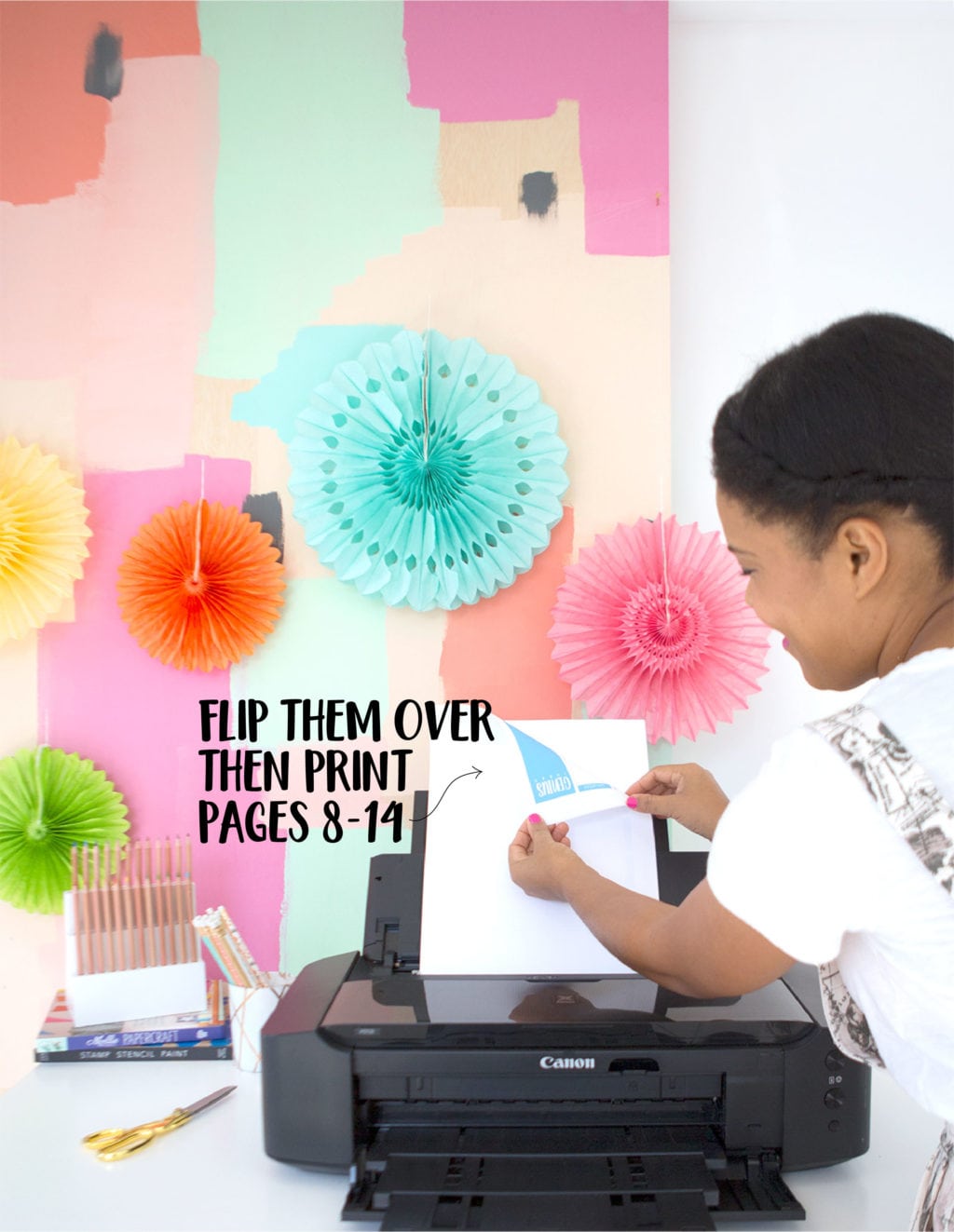 Print the pages of the agenda onto 11×17 paper – starting by printing pages 1-7. I used my Canon iP7720 to print out the agenda, and I gotta tell you. It's my go-to printer for large projects. It will print as large as 13″ x 19″ which is huge and perfect for big wall art projects…or a printable agenda book!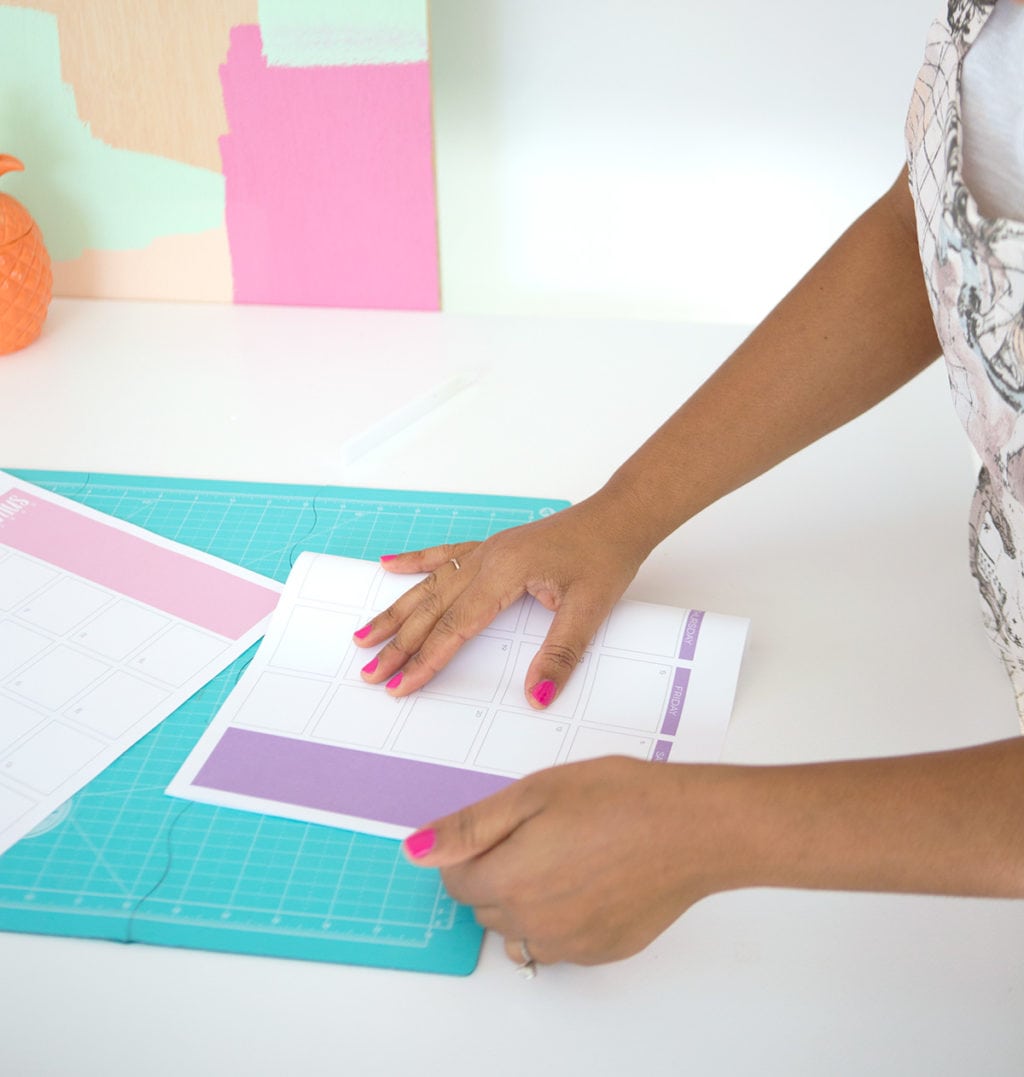 One at a time, fold the calendar pages of the agenda in half…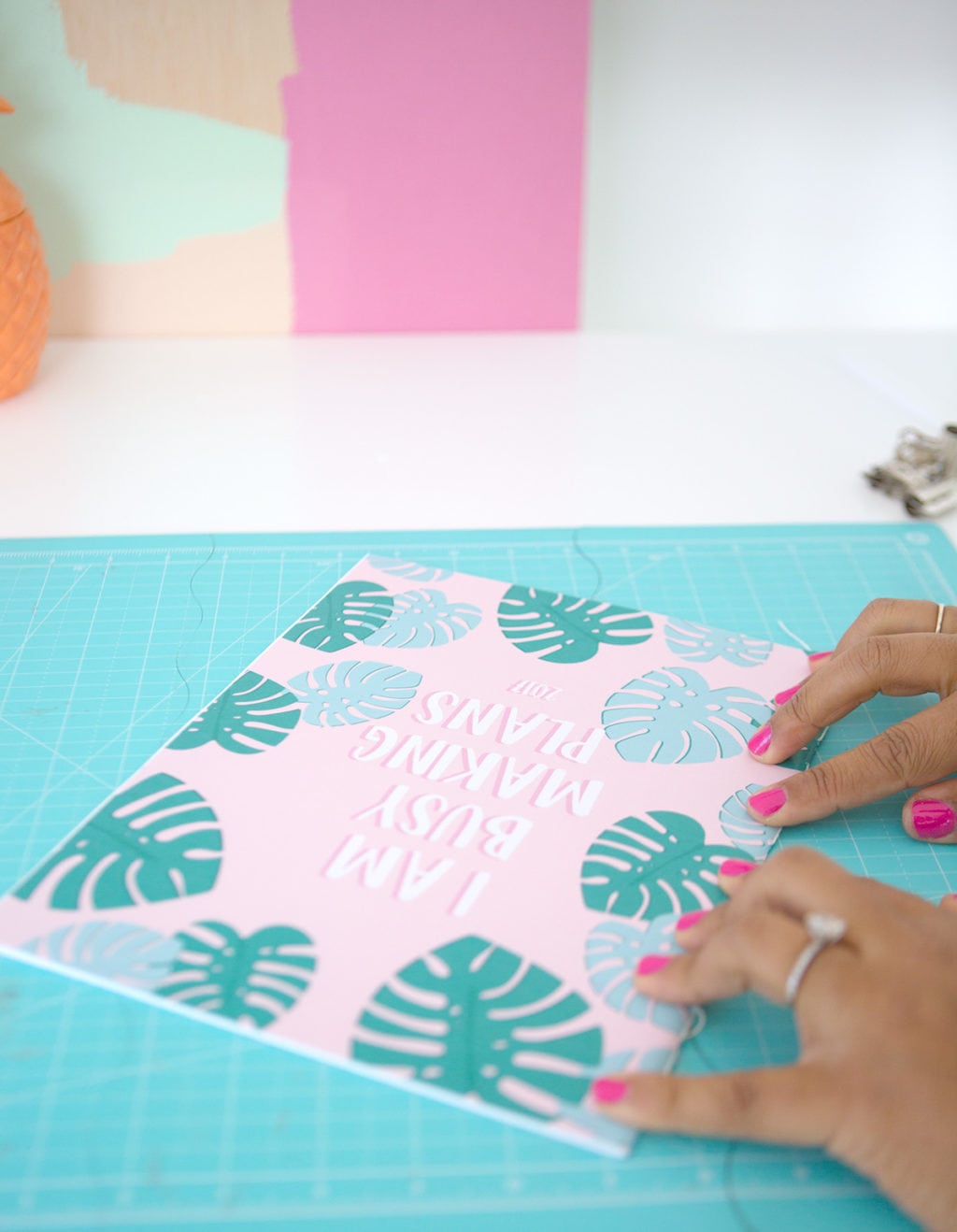 Group the pages in order then pick a cover design then fold everything together as a book…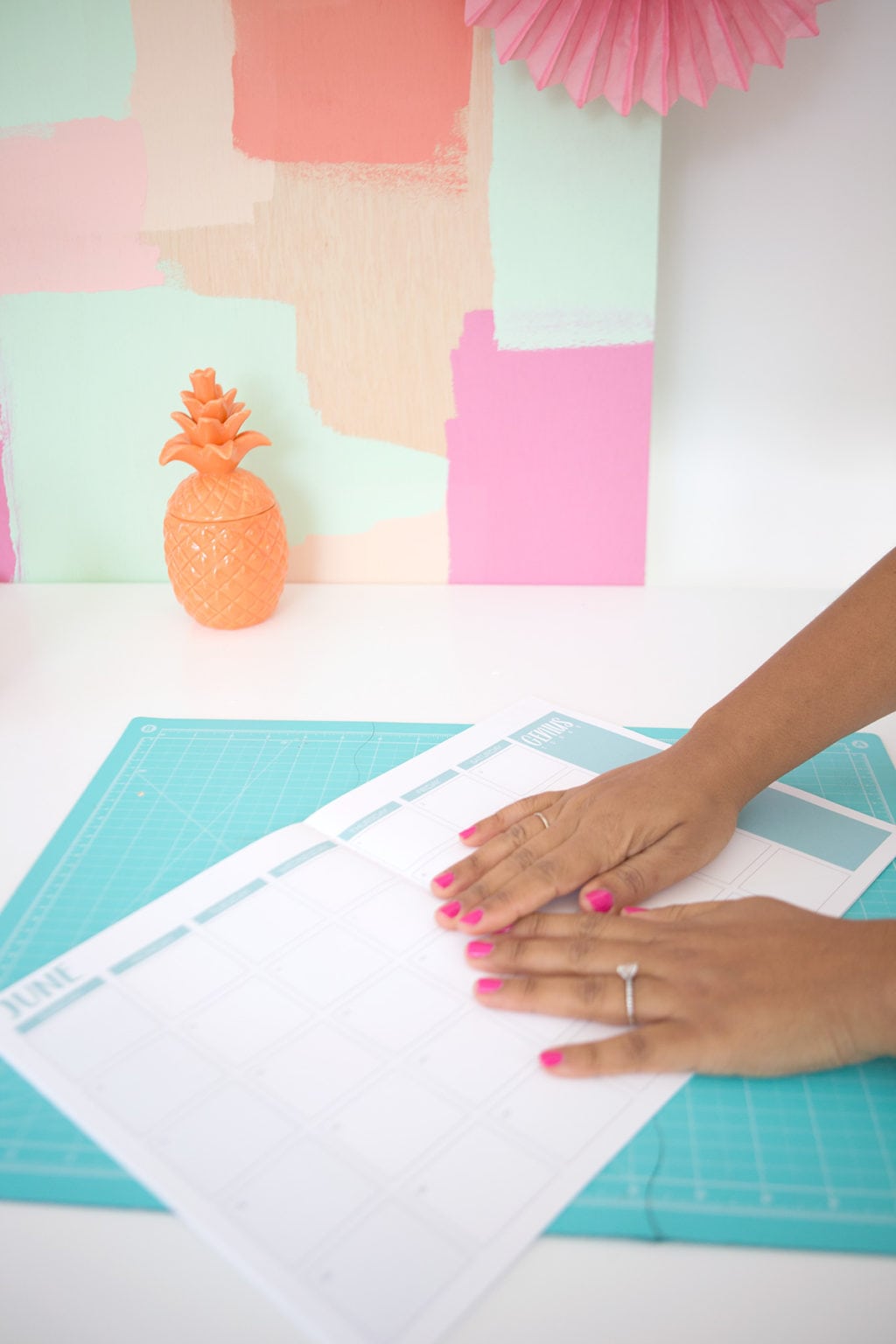 Open it back up and flatten…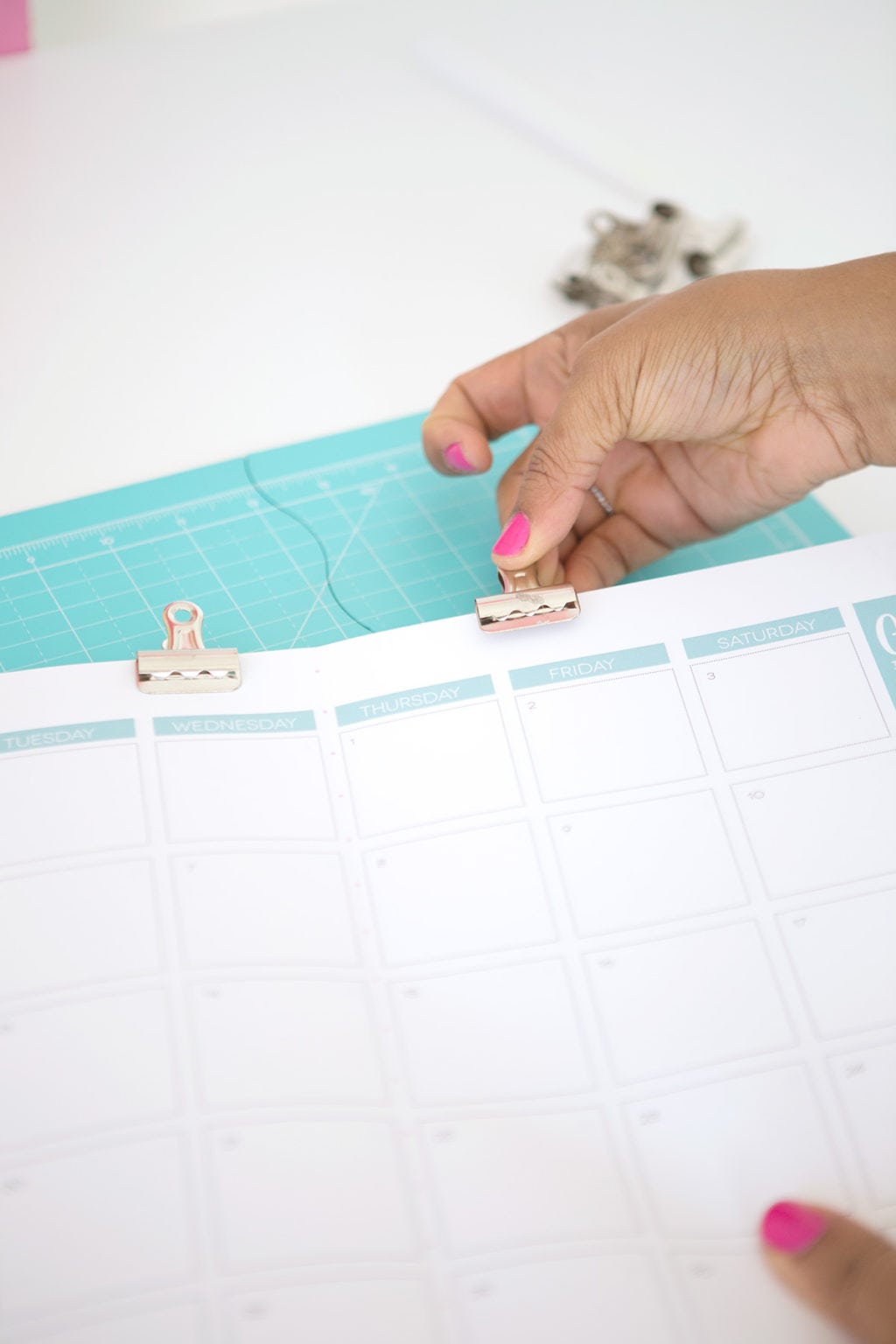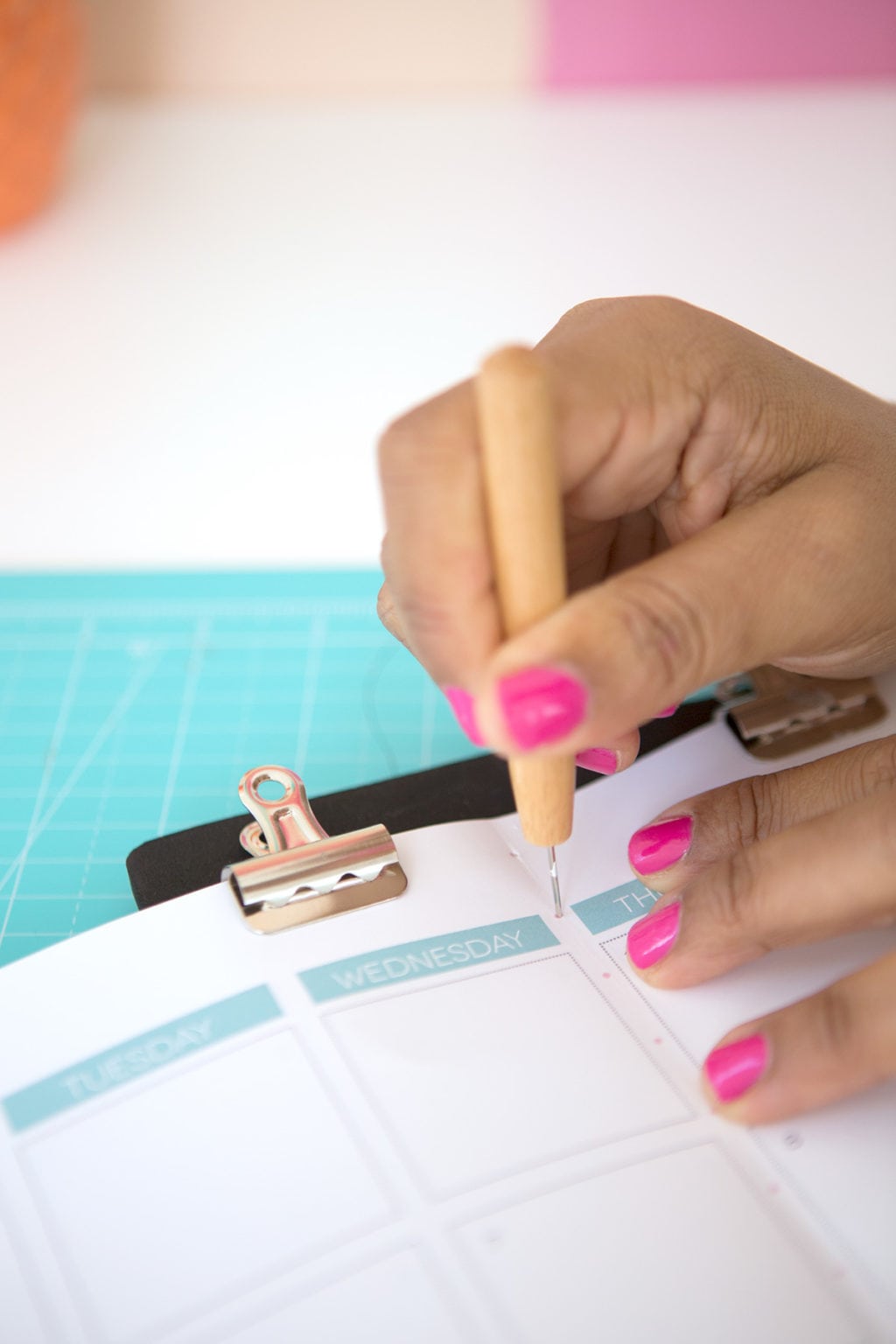 Clip everything together, then use a piercing tool to pierce the holes marked down the center page.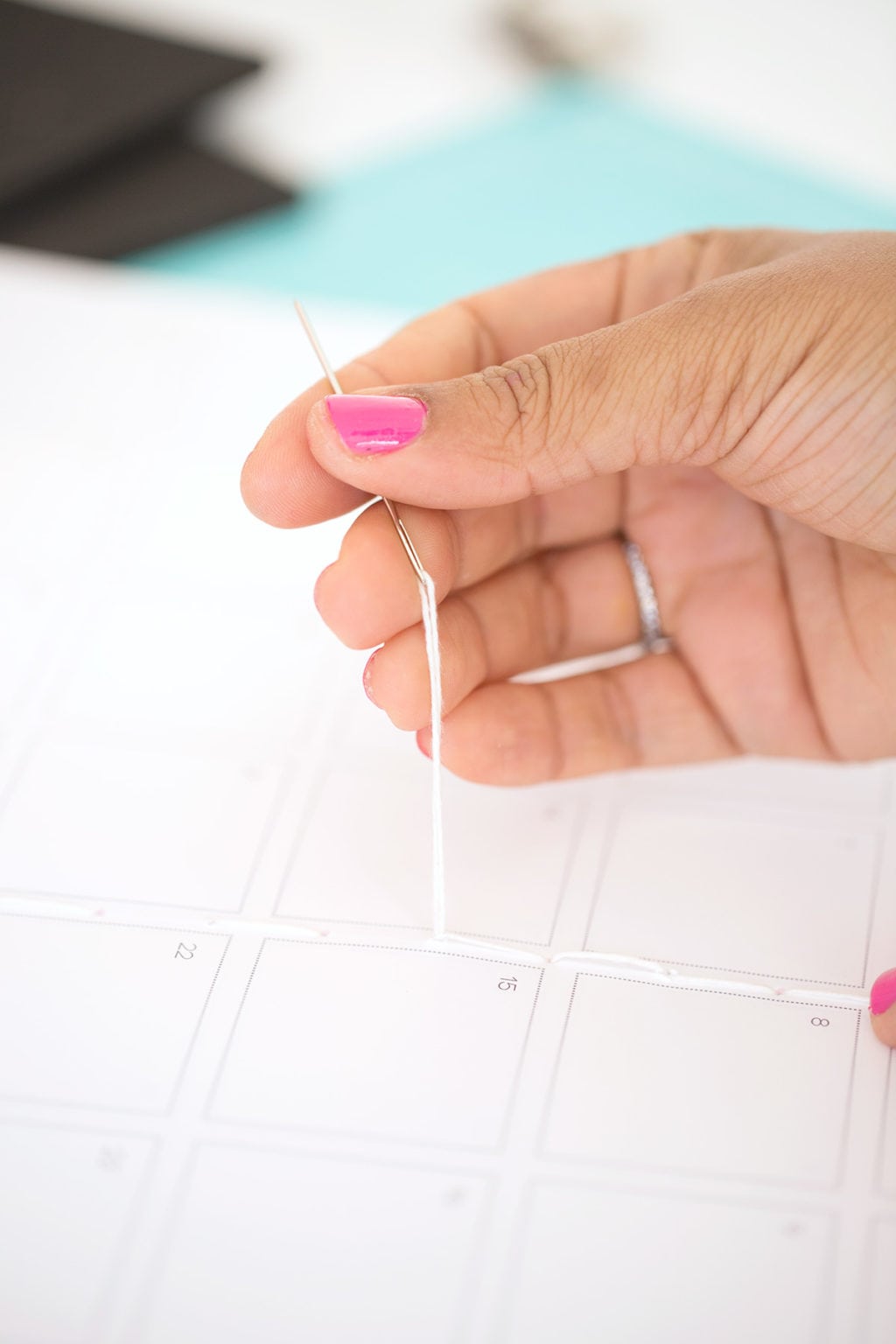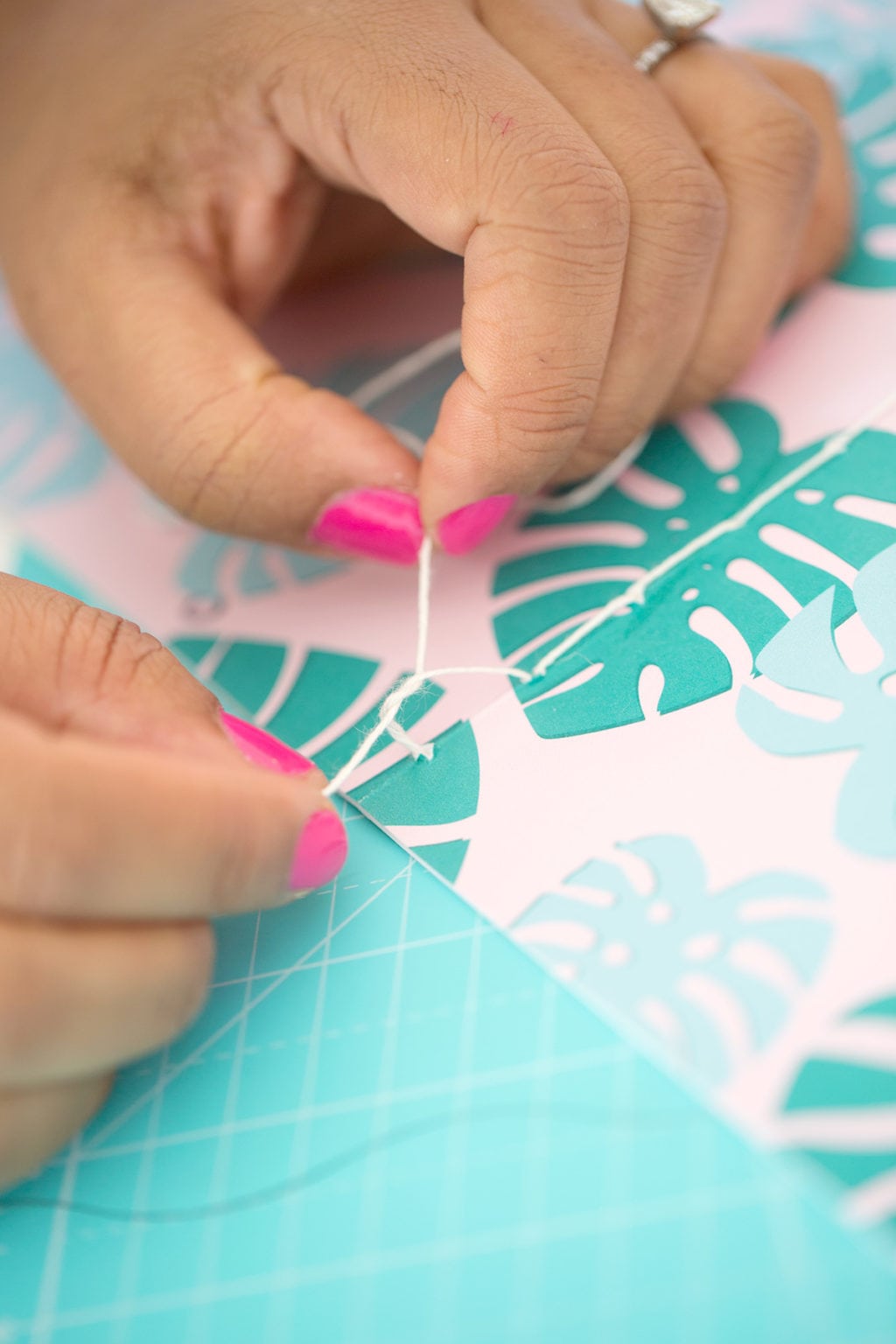 Use a needle and thread to stitch down the spine of the book. If you need a guided tutorial on exactly how to do this…check it out HERE.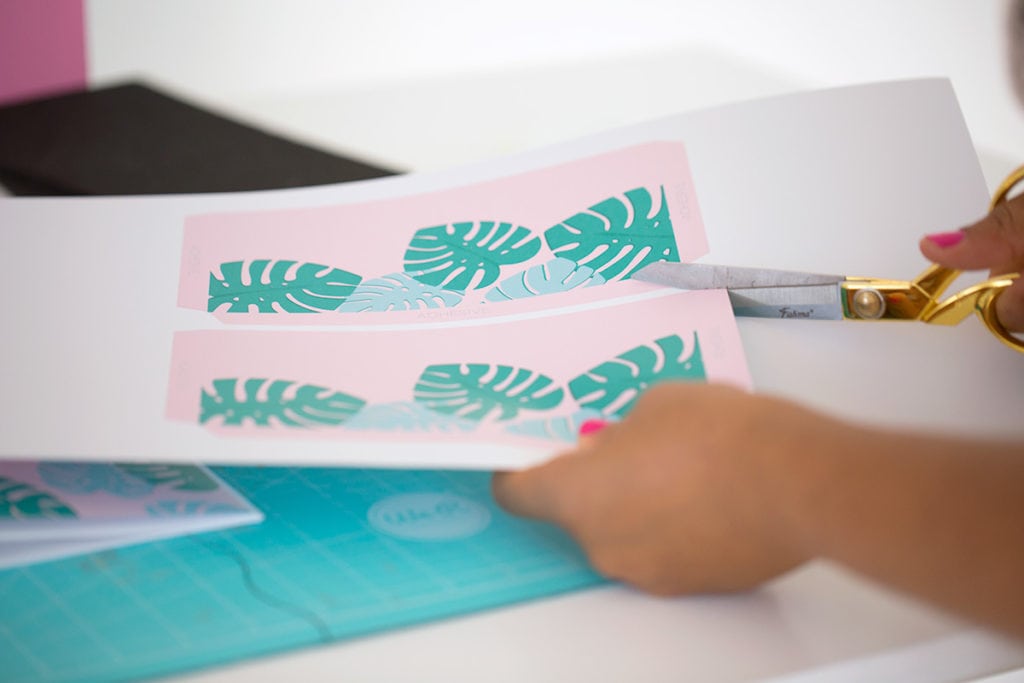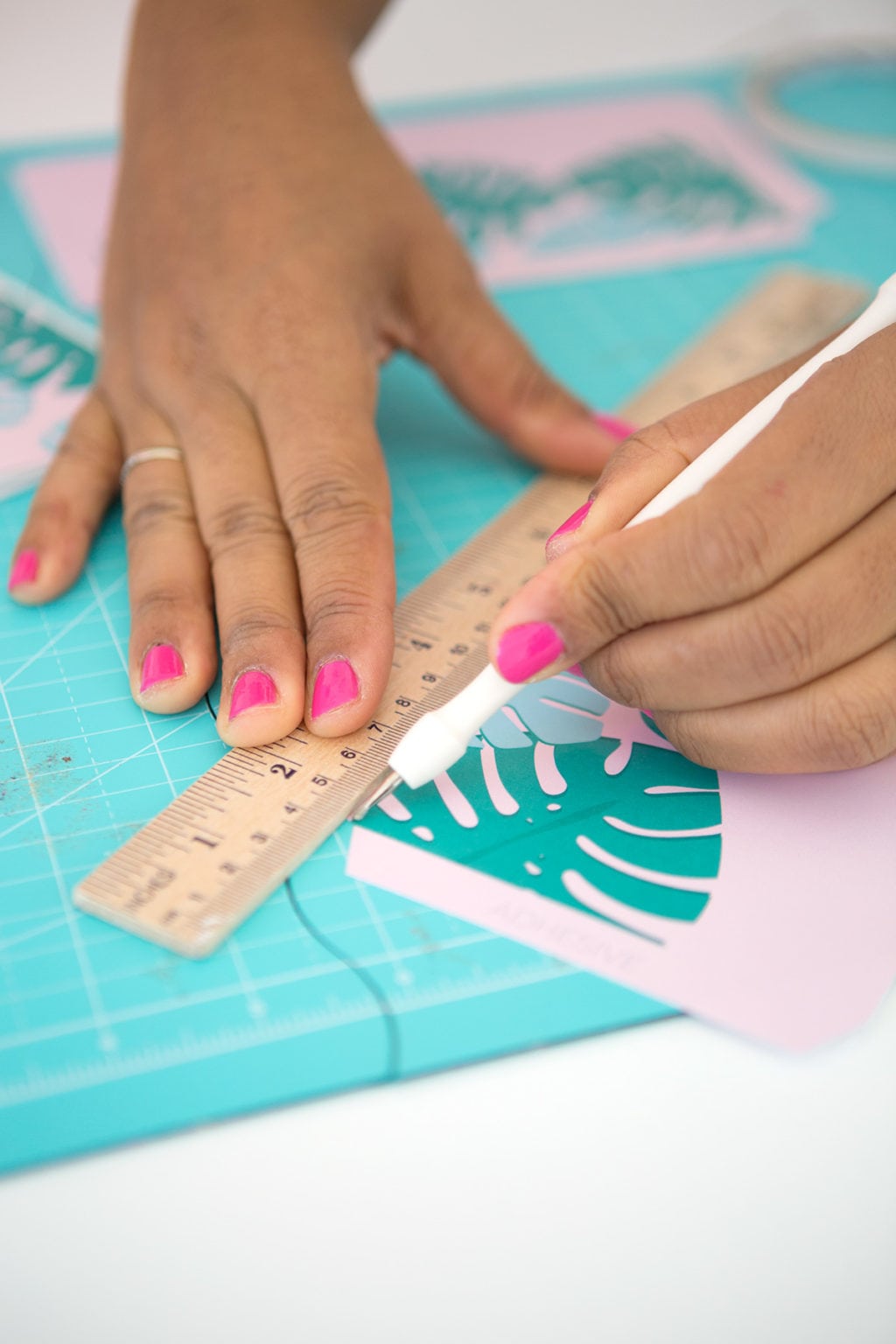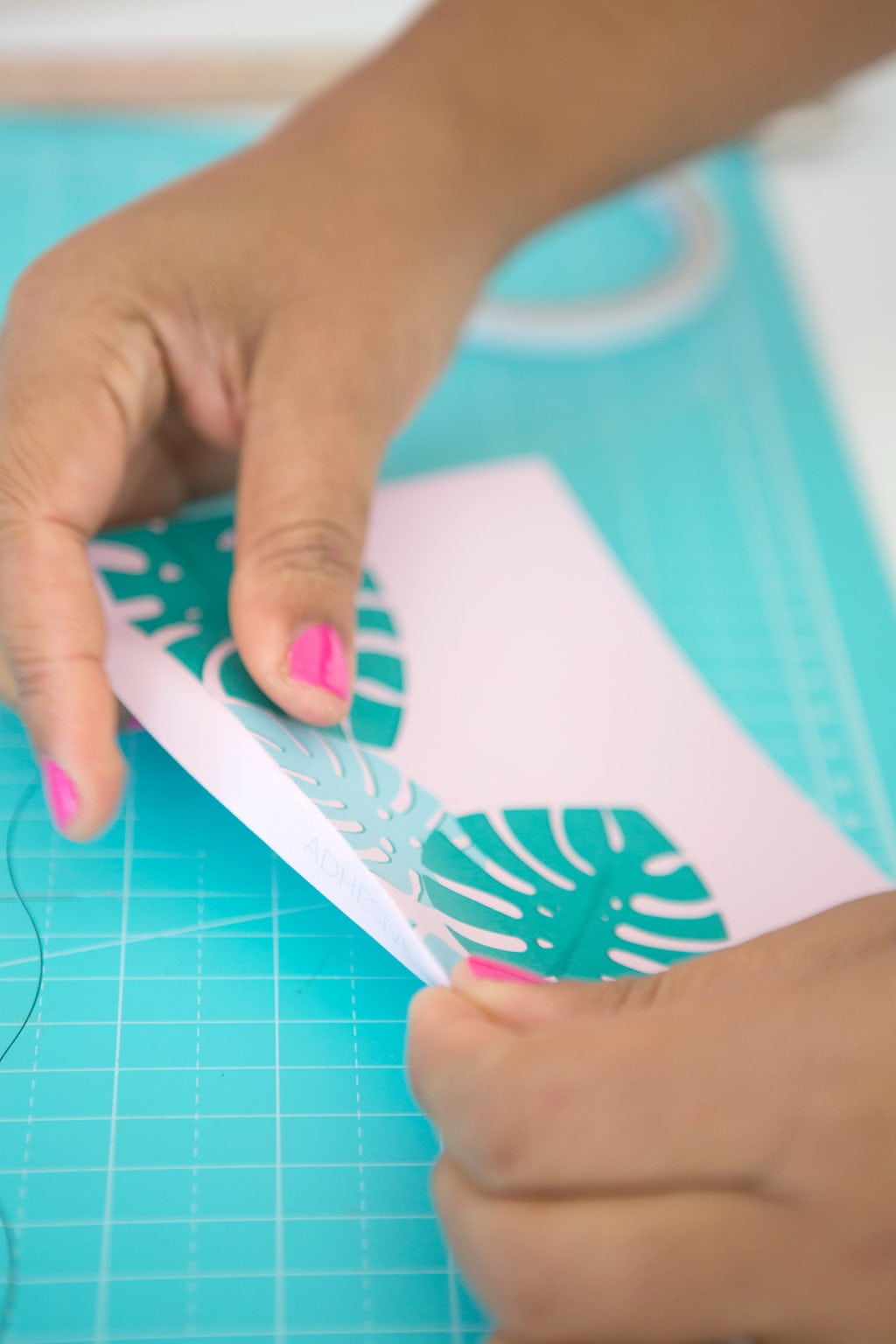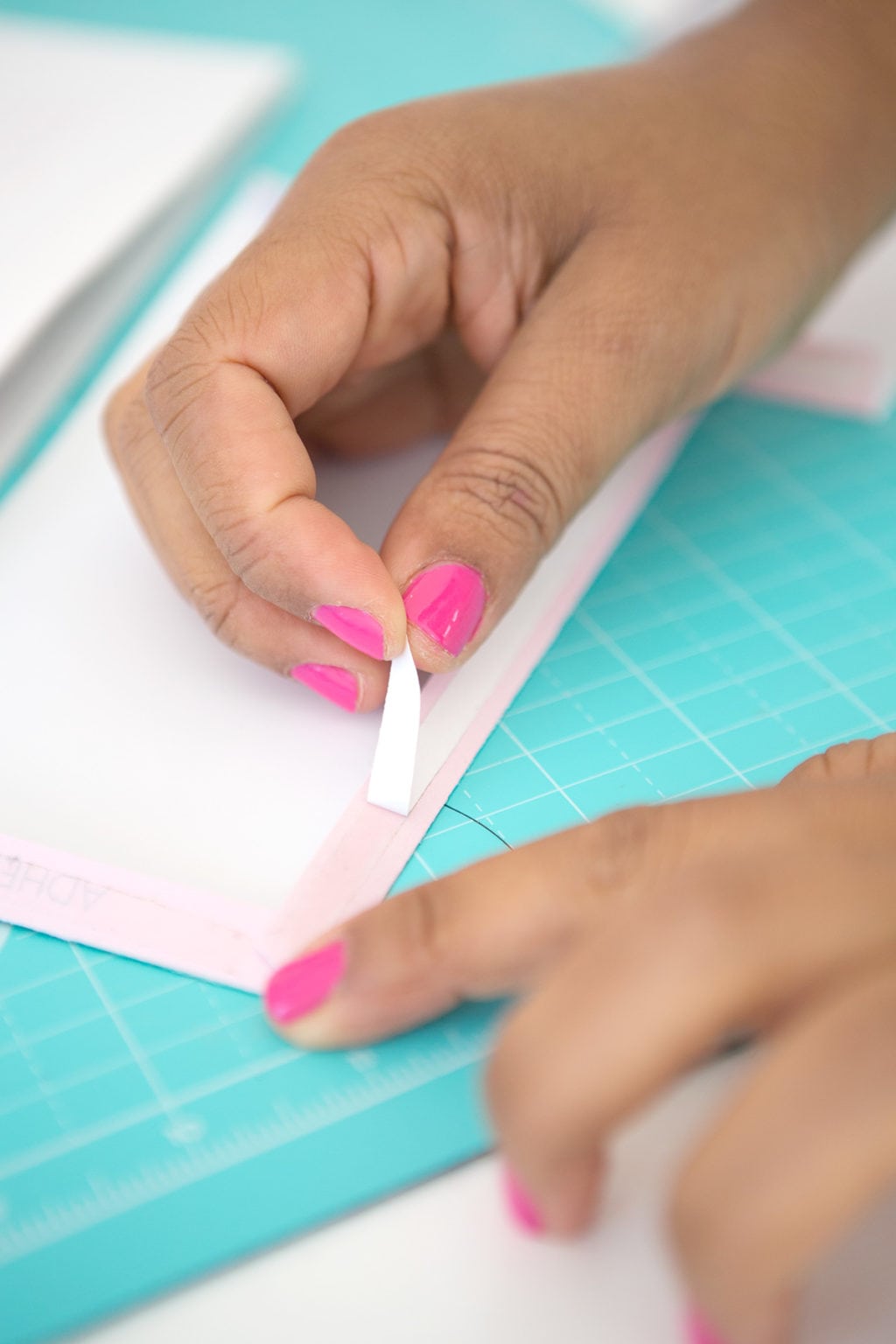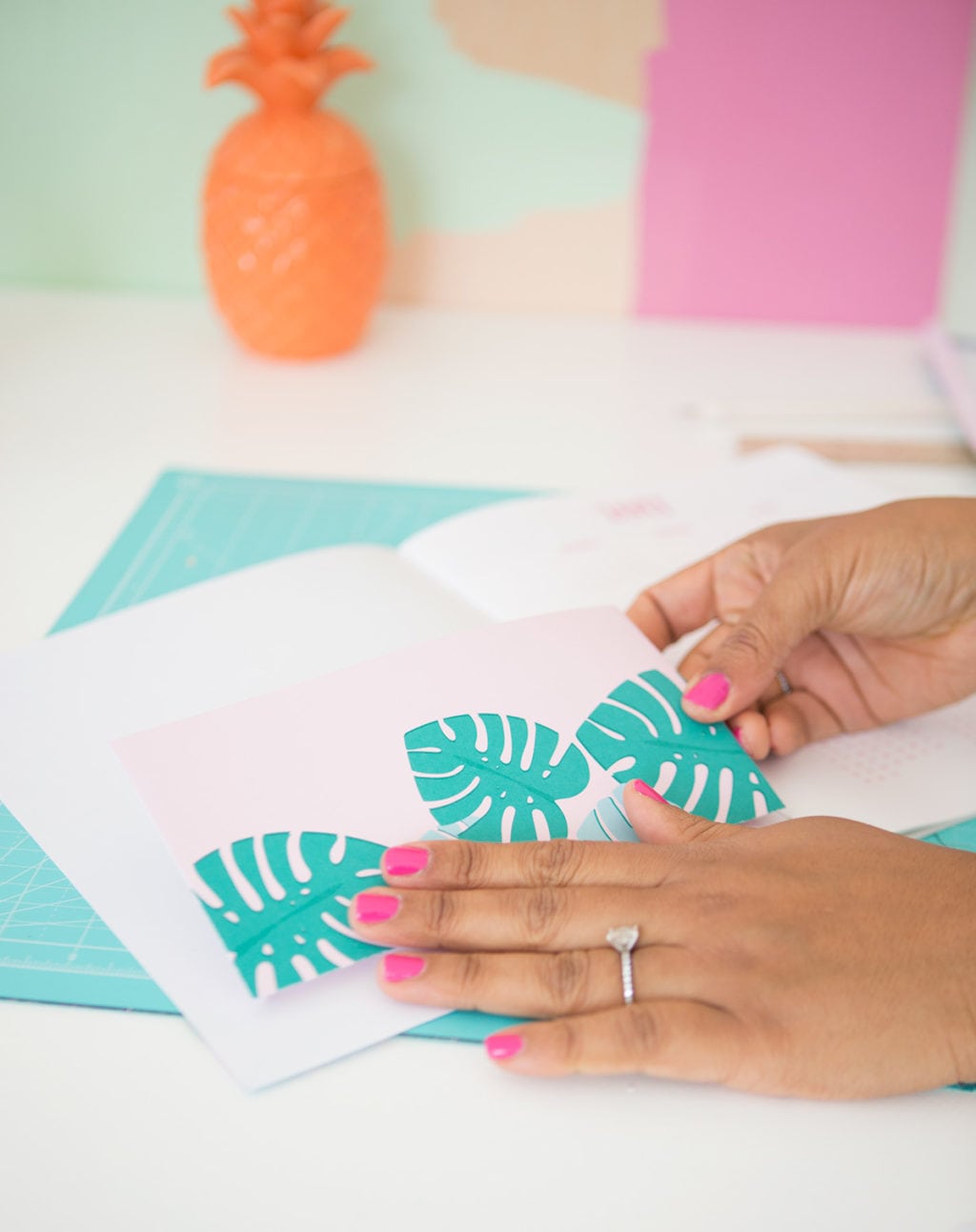 Once the bookbinding is done, you can add some pockets to the inside of the agenda. Cut them out, score down the dotted lines, add adhesive then place them on the inside of the front and back cover.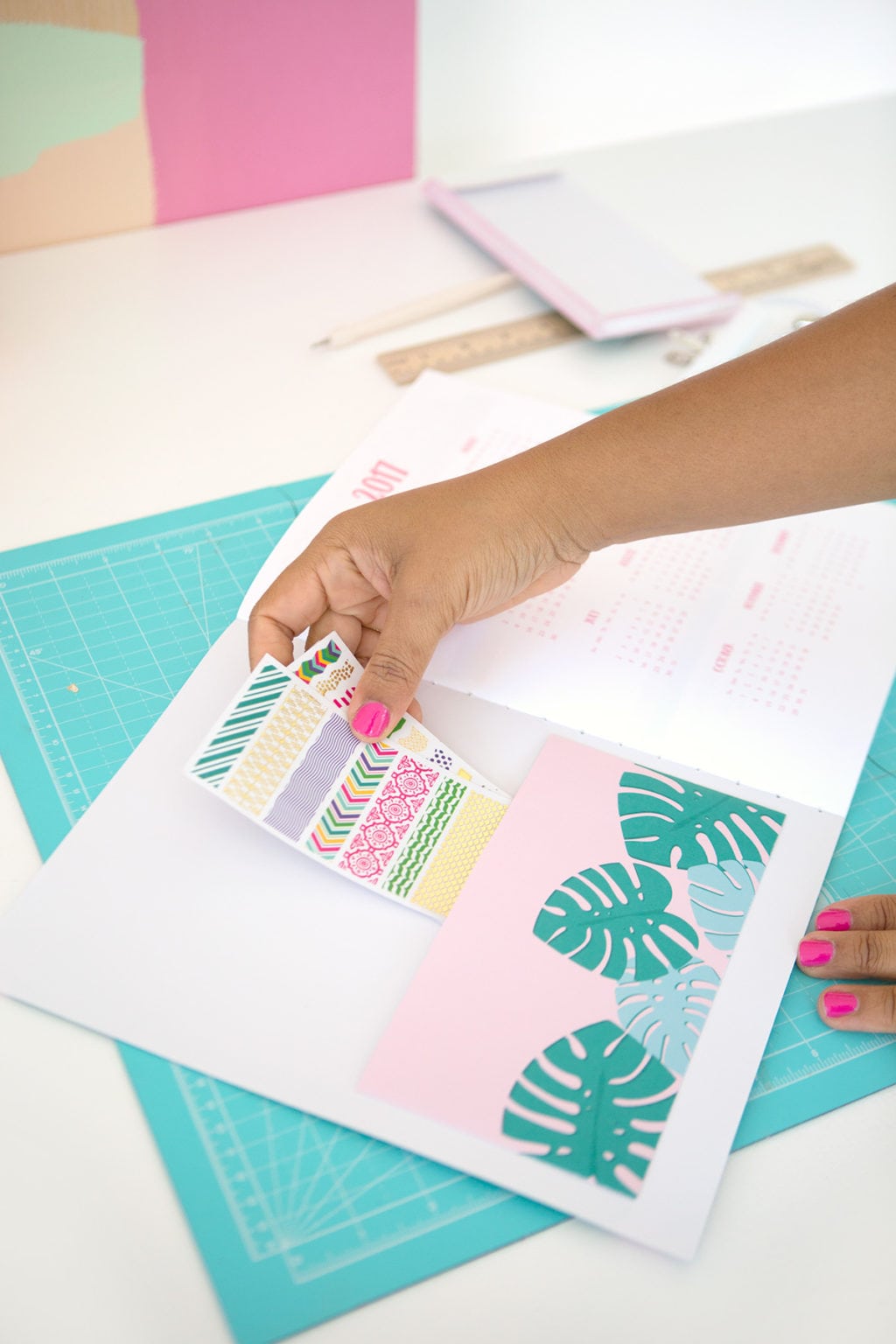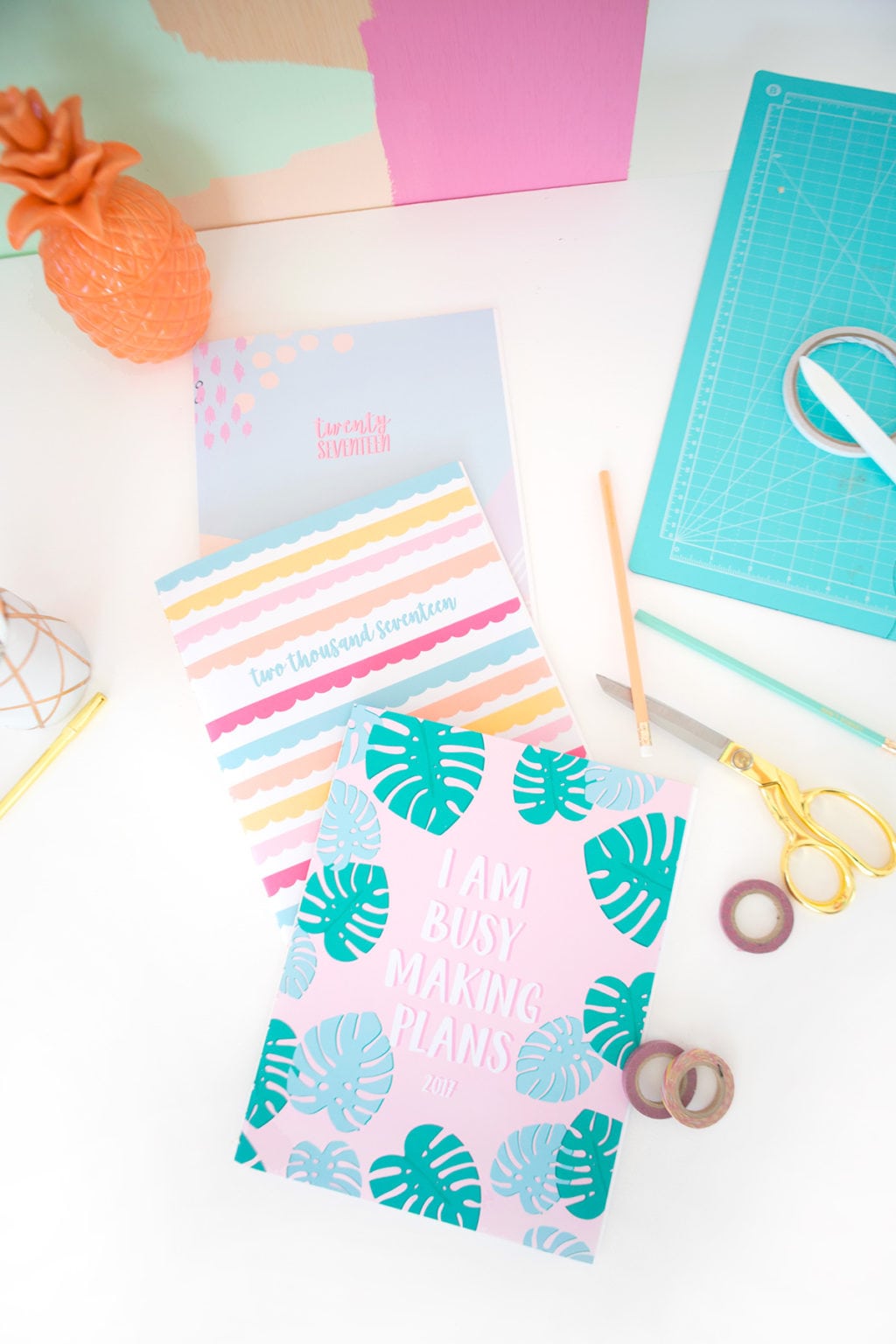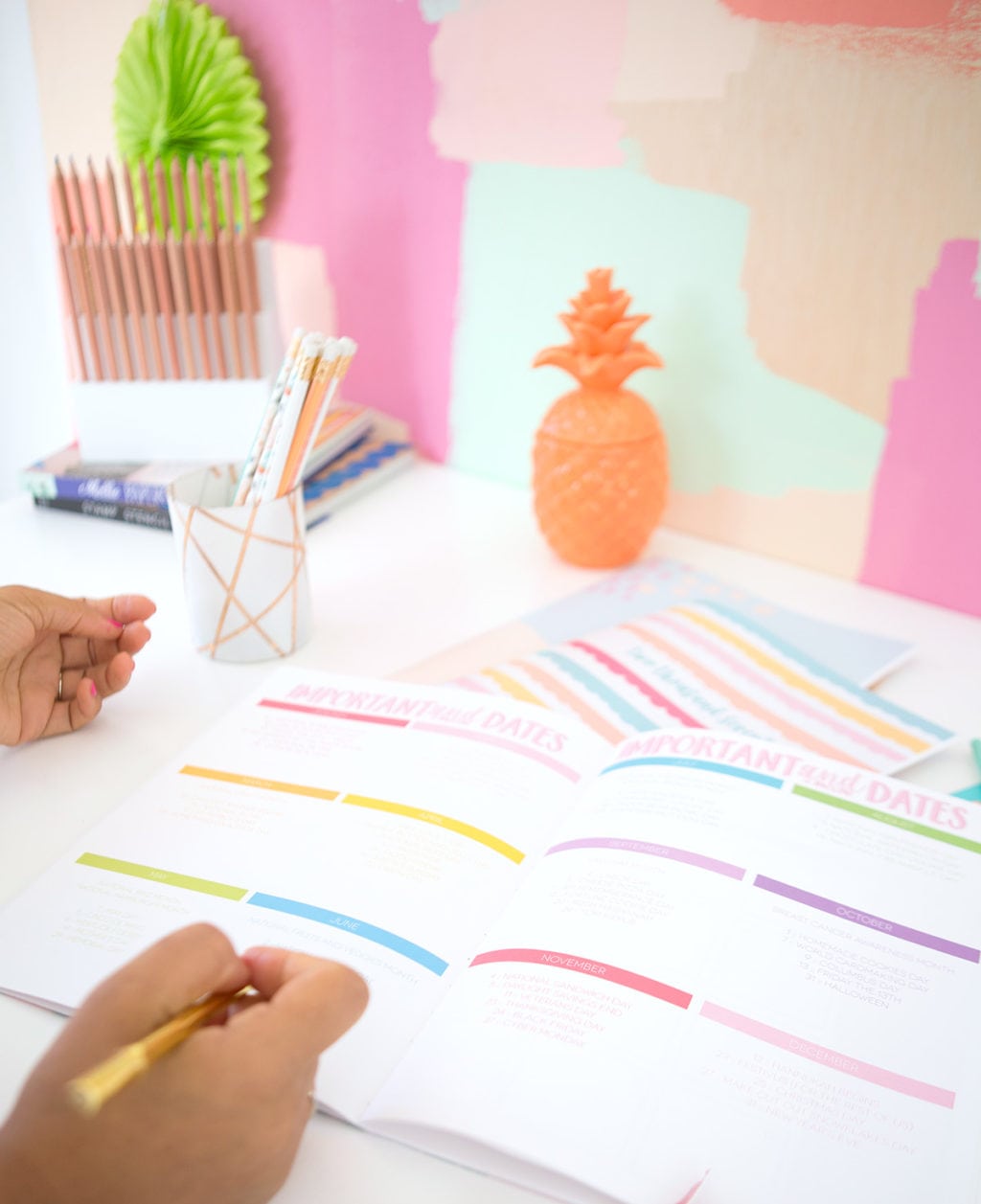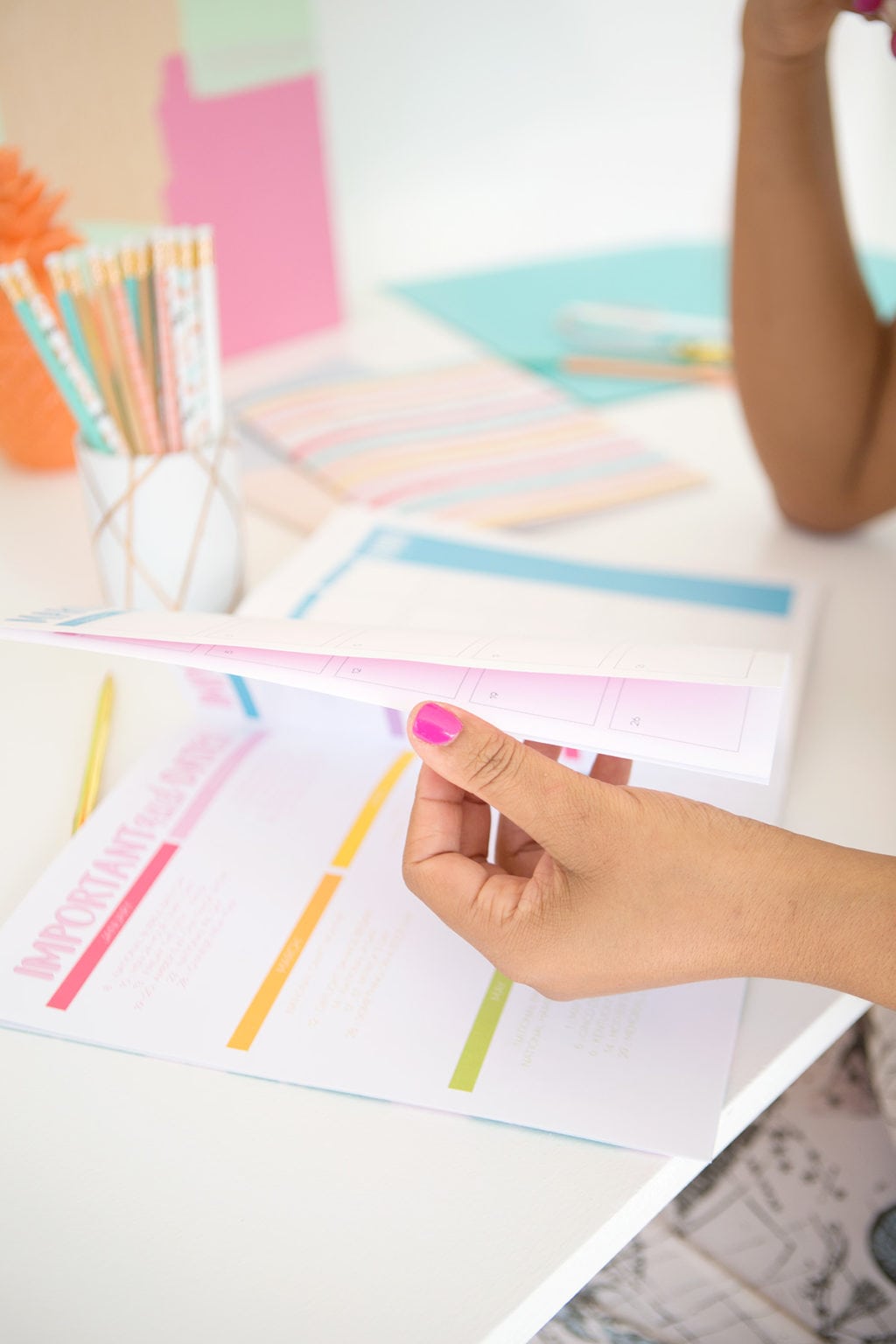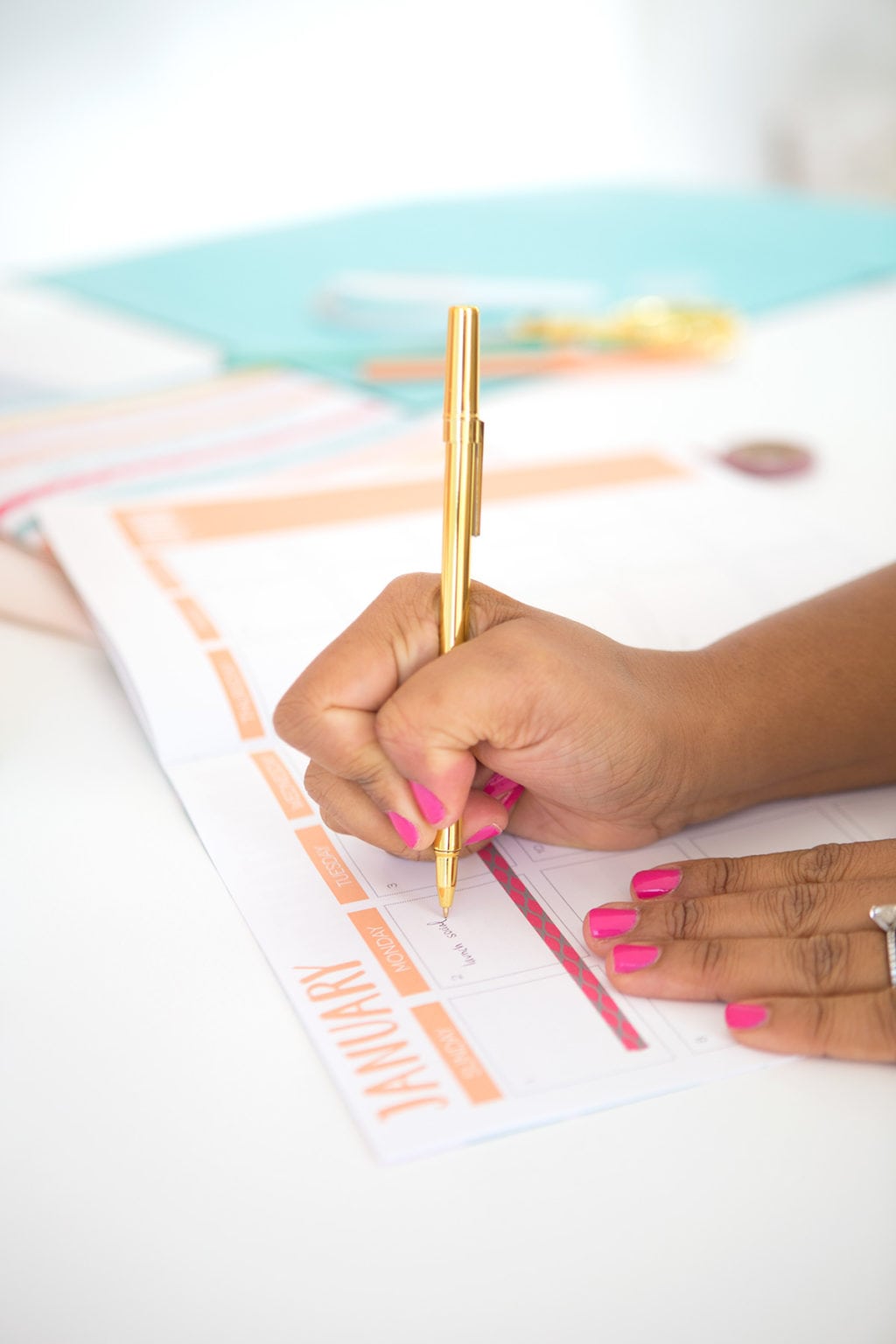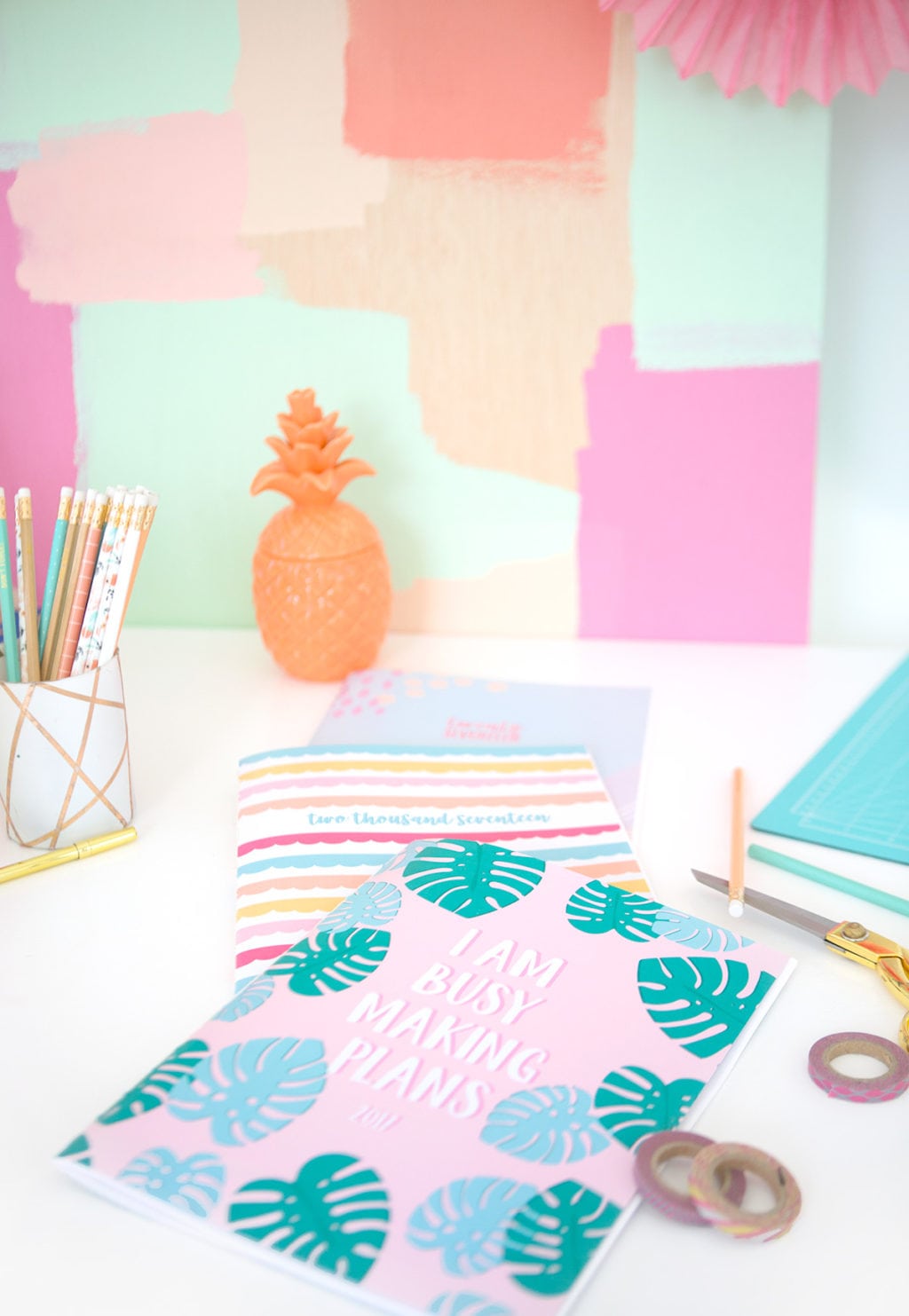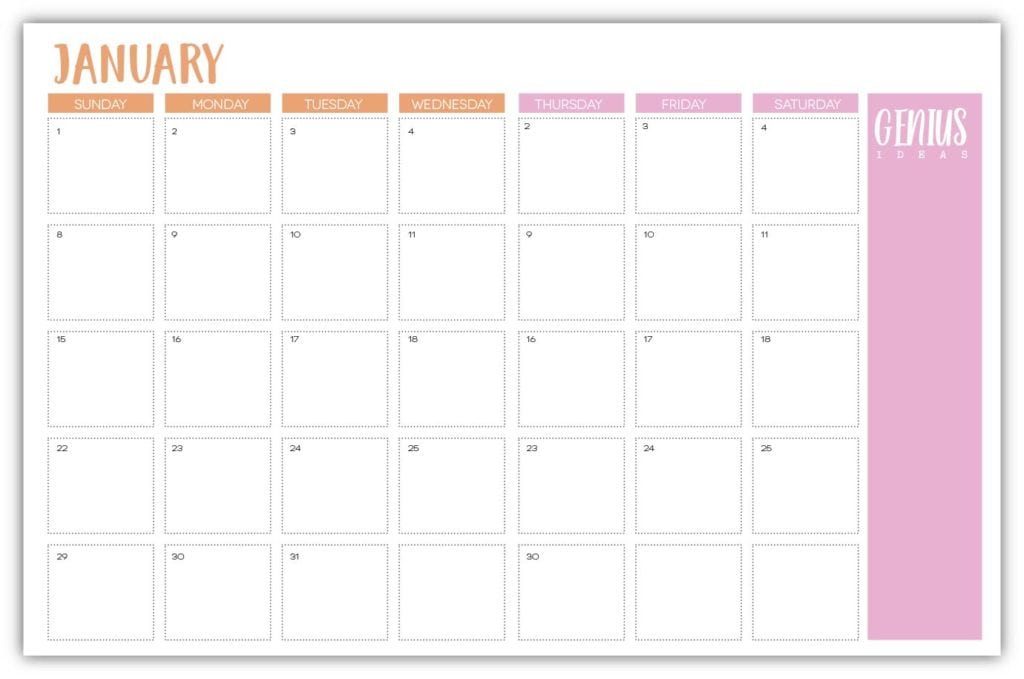 Click below to download the UNDATED Agenda Calendar Pages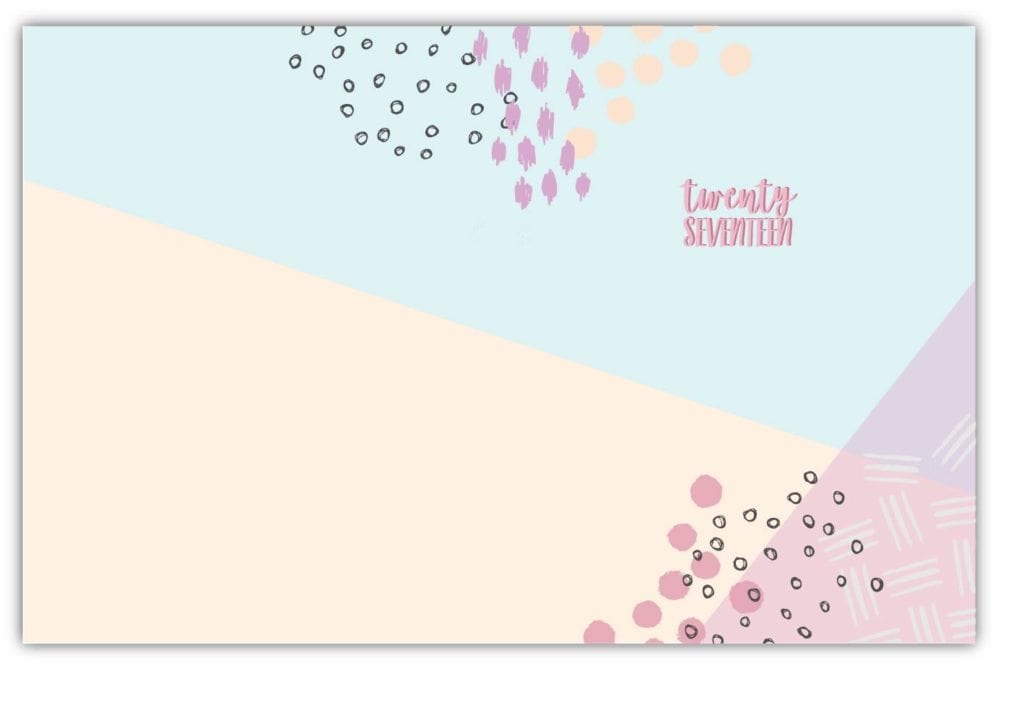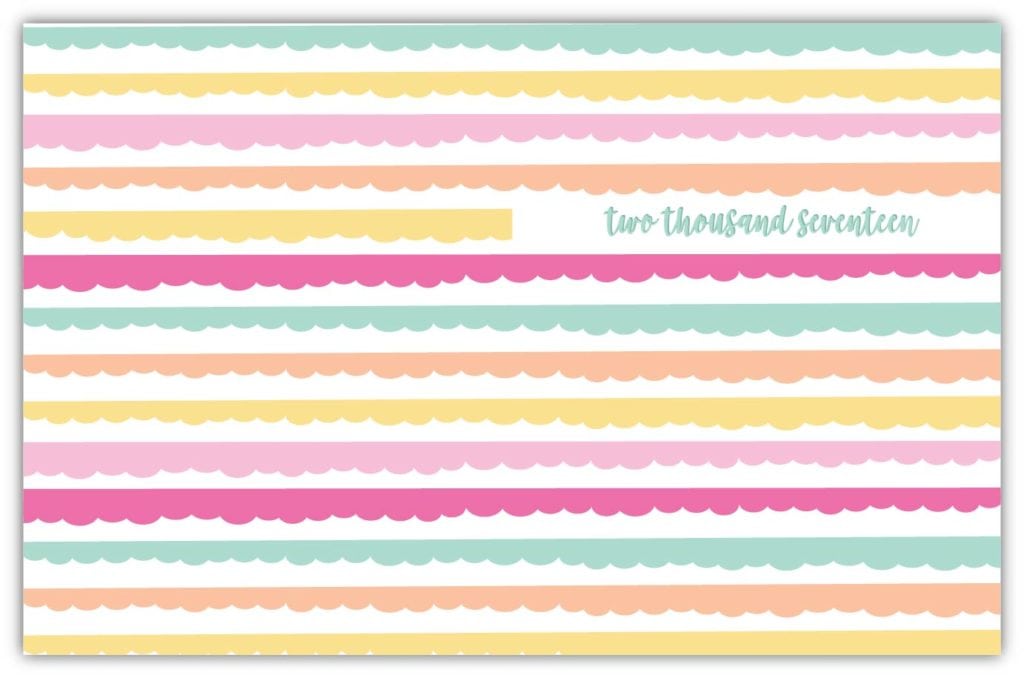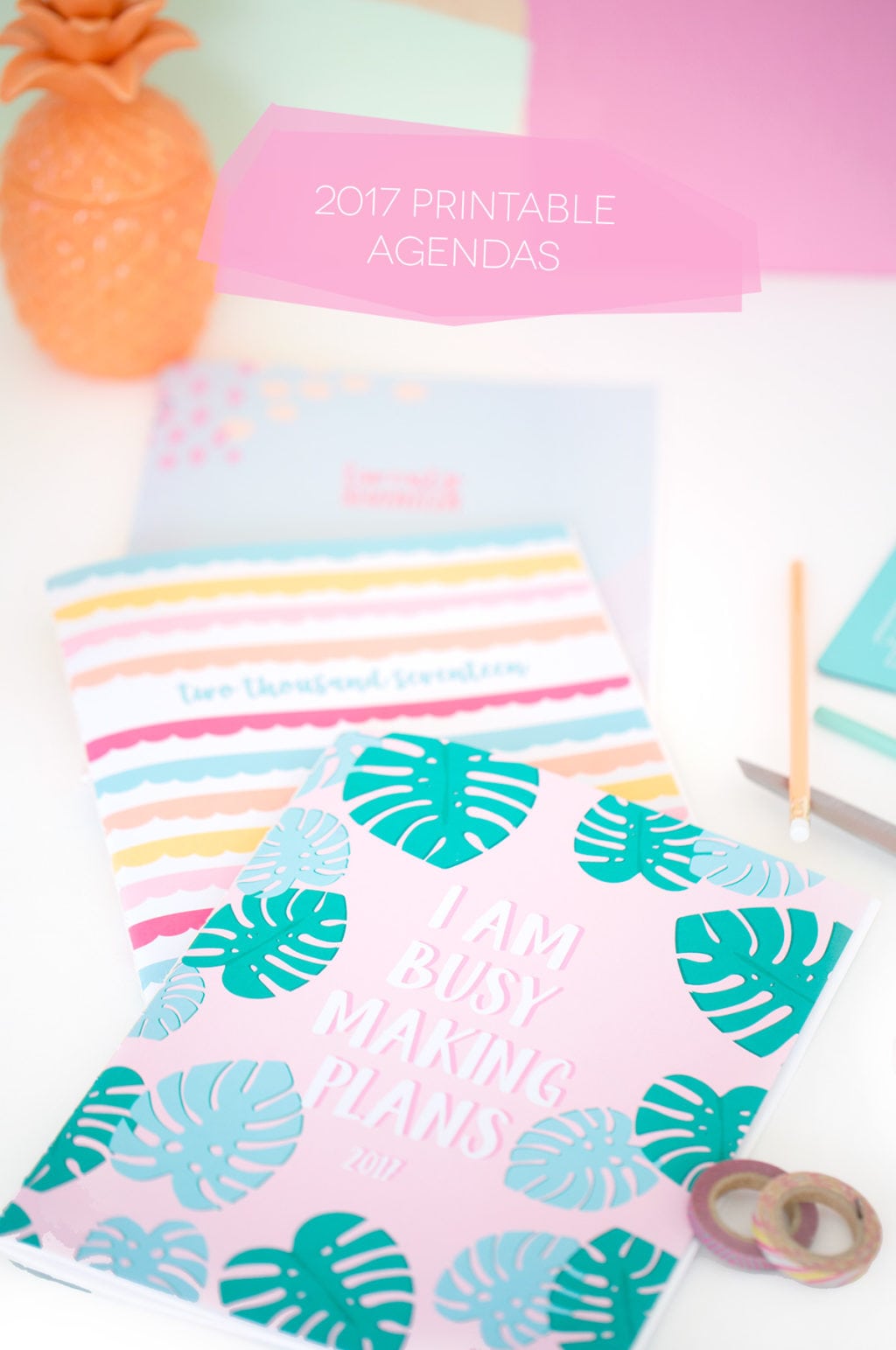 In other news – are you following the Damask Love Facebook Fan Page?! Each Monday, we're releasing a new crafty tutorial video! They're only available on Facebook, so make sure you join in HERE.