Jack of all trades. Master of none. That's a pretty accurate description of your's truly. I dabble in all things crafty, but I'd hesitate to call my self a expert in any of them. I'm cool with that. That's what keeps this blog fun. You never know what I'm up to.
Today I'm excited to launch a series of posts called "Bookbinding University." A few weeks ago, I sat down and taught myself some basic bookbinding techniques. I posted the finished product to Facebook and Instagram and the response was great…so here we are, tackling bookbinding together.
Now, let's get the disclaimer out of the way! If you are a master bookbinder…turn away now. Go do something else. Whatever you do, don't read this post. By no means and I an expert in bookbinding, but I have come up with some doable tutorials on the subject and I think most of you will enjoy…at least I hope so!
For today's tutorials, we'll be making composition notebooks that are way more stylish than the black & white ones you'll find in the school supply section.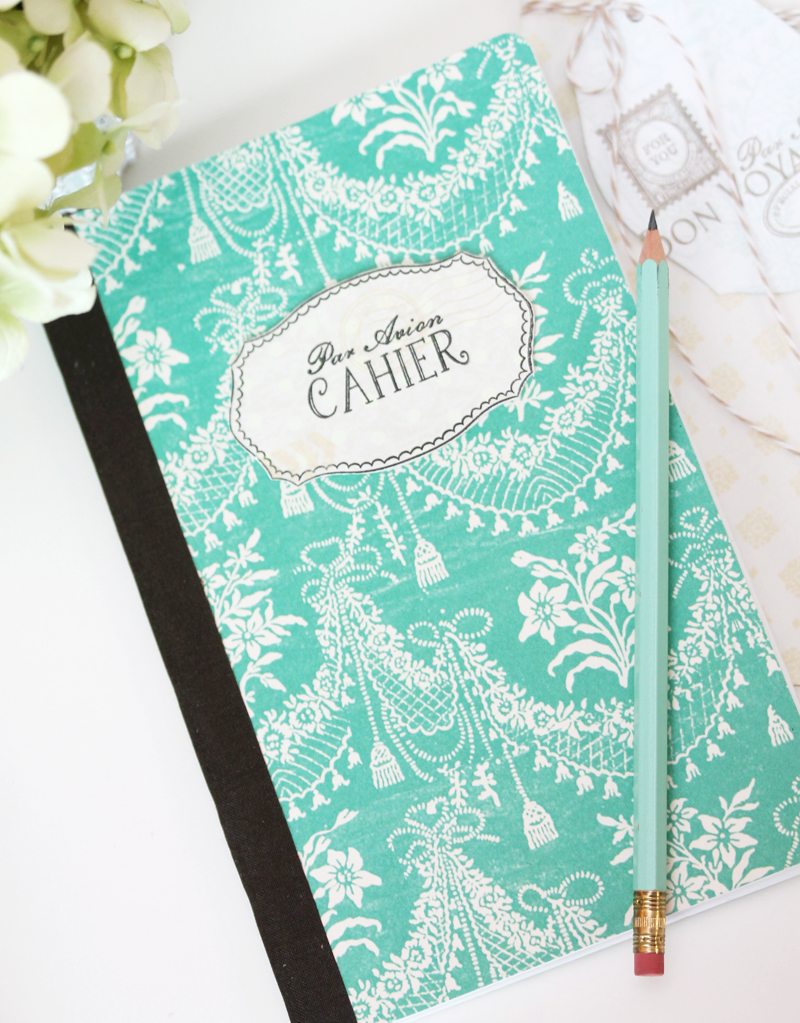 For this set of composition notebooks, I partnered with Webster's Pages to showcase their newest collection: Postcards from Paris II that will be released at the upcoming Summer Craft & Hobby Association Trade Show (wish I was going to be there!) Inspired by the name of the collection, I created a pretty ensemble of Parision papery goodness that would be great gifts for a friend headed abroad. If you take a little trip over to the Webster's Pages blog, you'll find my guest post along with lots more inspiration from other talented crafters. You can also enter to win the entire Postcards from Paris II collection!

[ylwm_vimeo height="400″ width="600″ ]70337056[/ylwm_vimeo]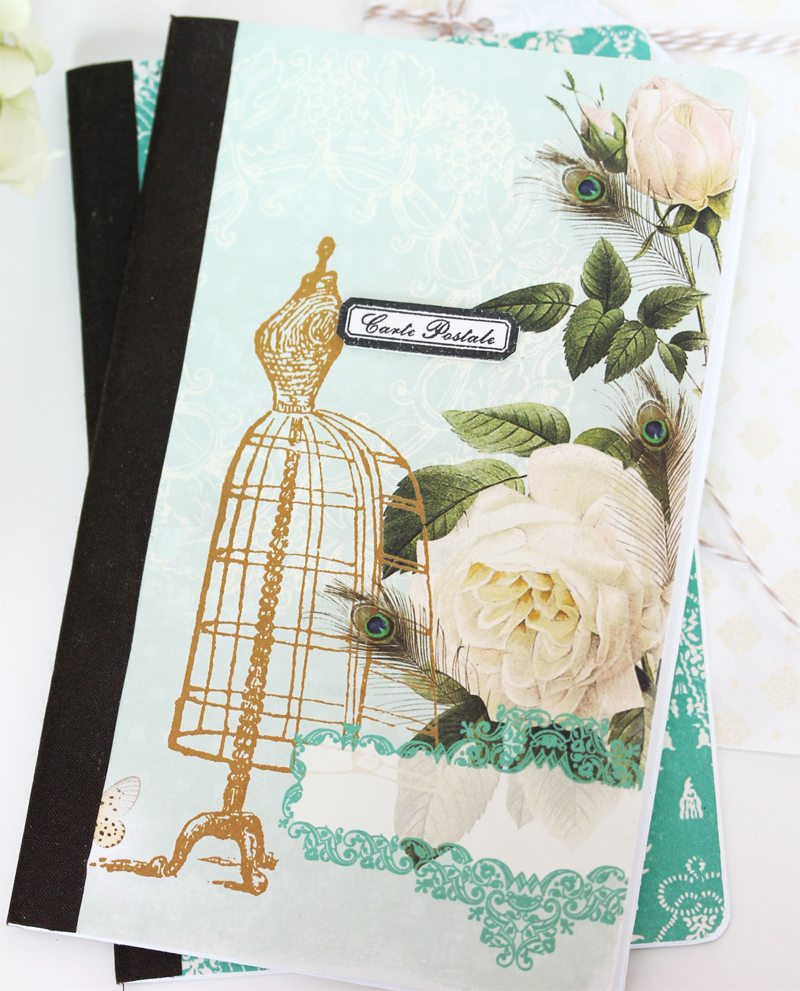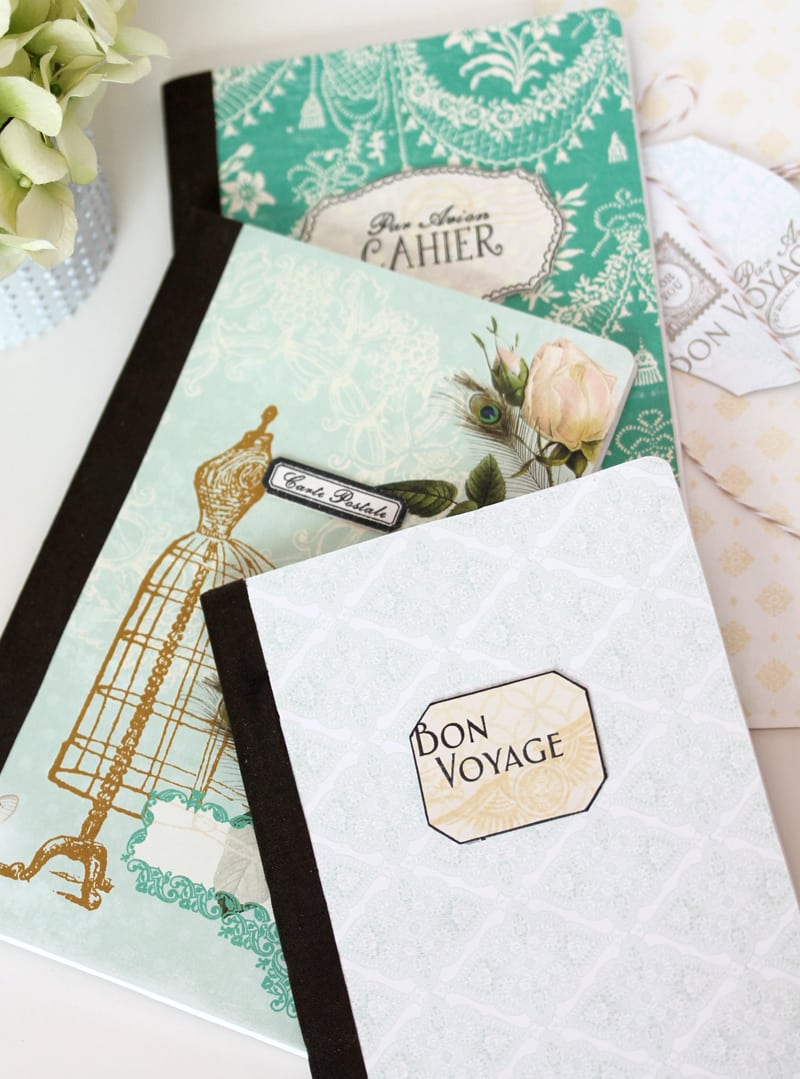 For the packaging, I kept it simple and added elements that reflect the theme of the set. I used several stamps from Papertrey Ink's Postmarks Stamp set to create the tage, which fit the theme perfectly!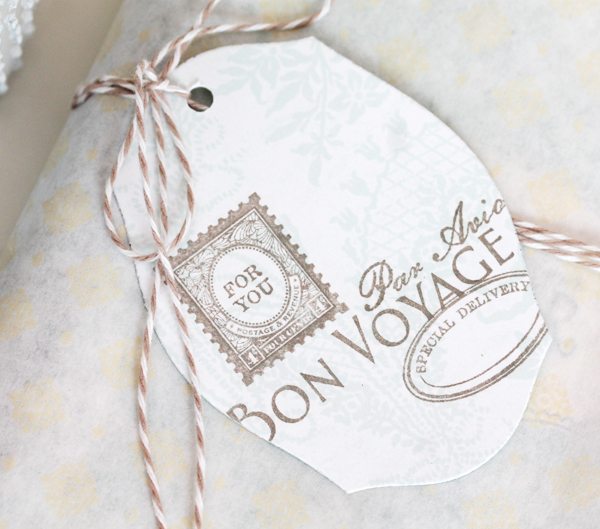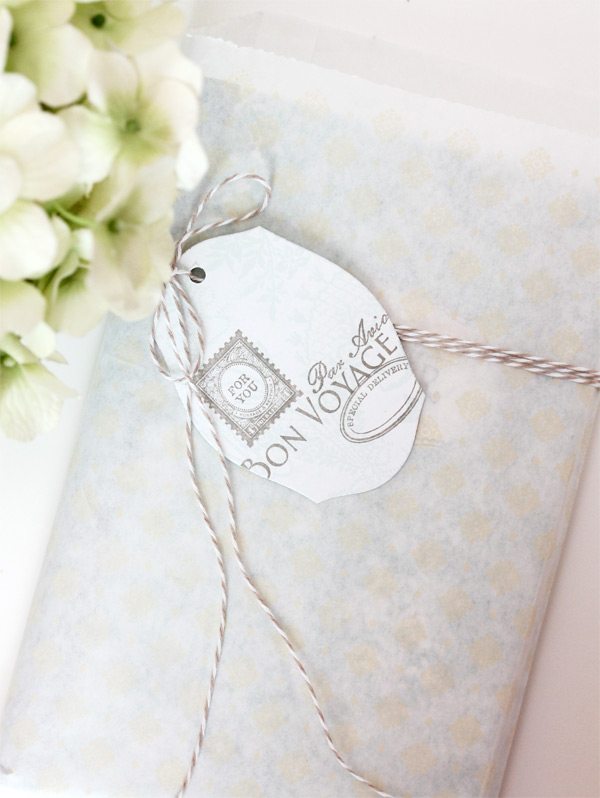 This bookbinding technique is a simple one that allows you lots of flexibility! Go home and scour your patterned paper to see what you can use to create your own customized composition books!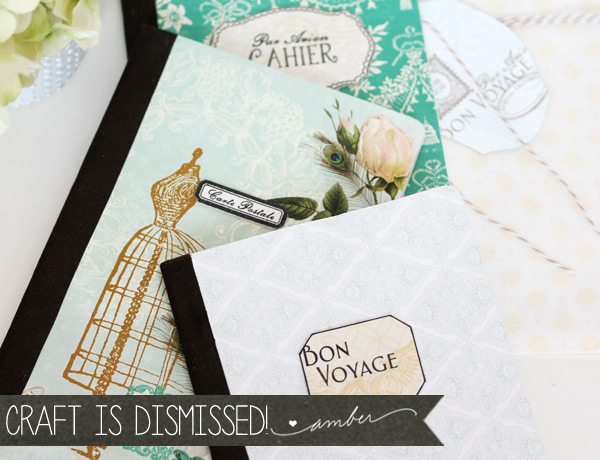 SUPPLIES:
Paper Source Bookcloth | Webster's Pages Postcards From Paris Patterned Paper | Papertrey Ink Postmarks Stamp Set | Lawn Fawn Sally's Alphabet