Glitter is like wildfire. It needs to be controlled or else it will cause irreparable damage. Spill one vial of glitter at your craft desk and you'll find that same glitter in the produce drawer of your fridge. Glitter manages to get anywhere and everywhere.
I have a few tried and true tricks for making the best of glitter without making a mess with it. You can make glitter tape with double-sided adhesive which really helps keep the glitter corralled. You can also use a sticker maker to keep your glitter under control. Or, you can follow today's tutorial with a new take on glitter: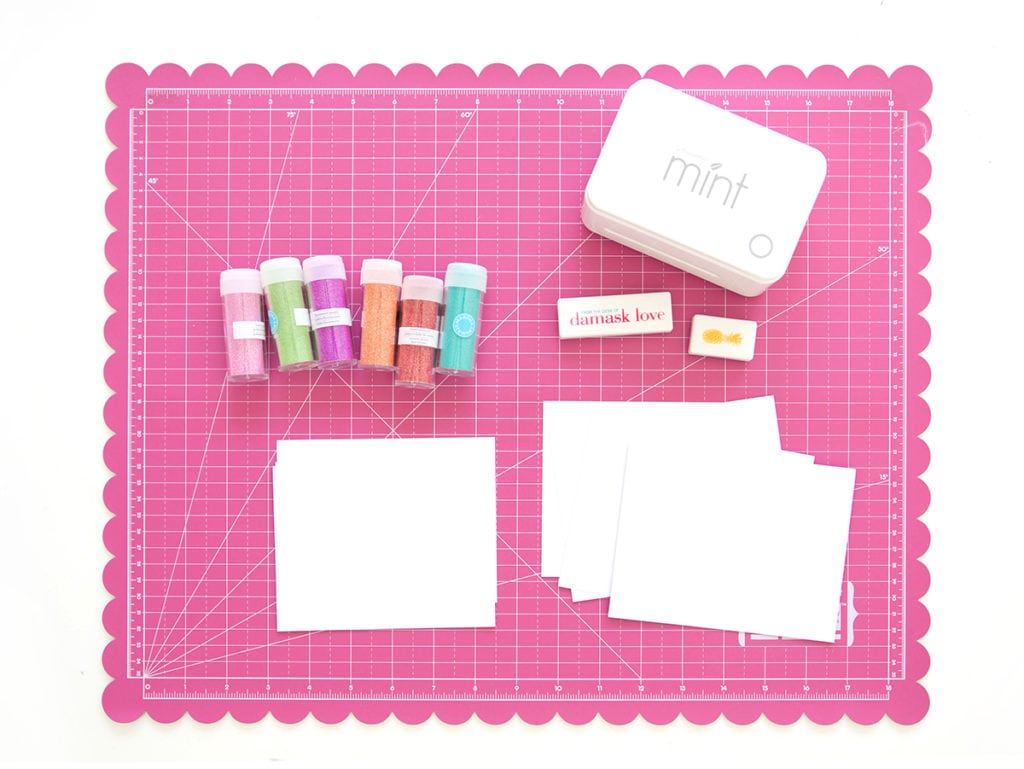 You'll need:
Glitter
Sticker Paper cut to 4.25″ x 5.5″
Plain white cardstock cut to slightly smaller than the sticker paper
Custom stamps made with your Silhouette Mint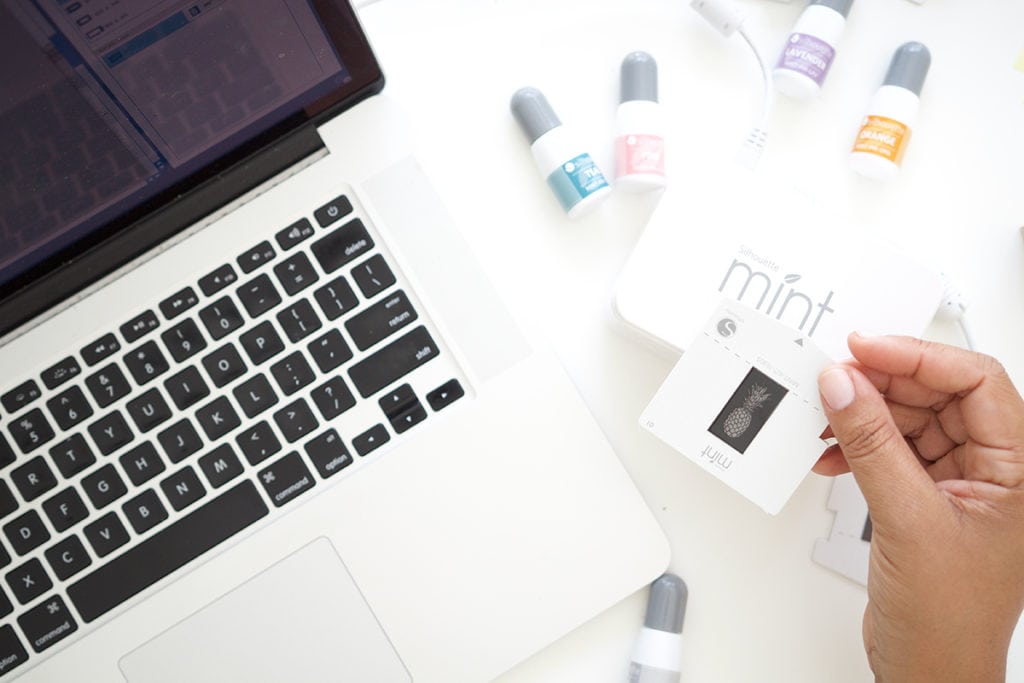 You know I'm a Mint lover and I put it to work on creating custom messages for my notecards. With this little workhorse of a machine, you can make your notecards say whatever you want. Take a closer look here to see exactly how this guy works.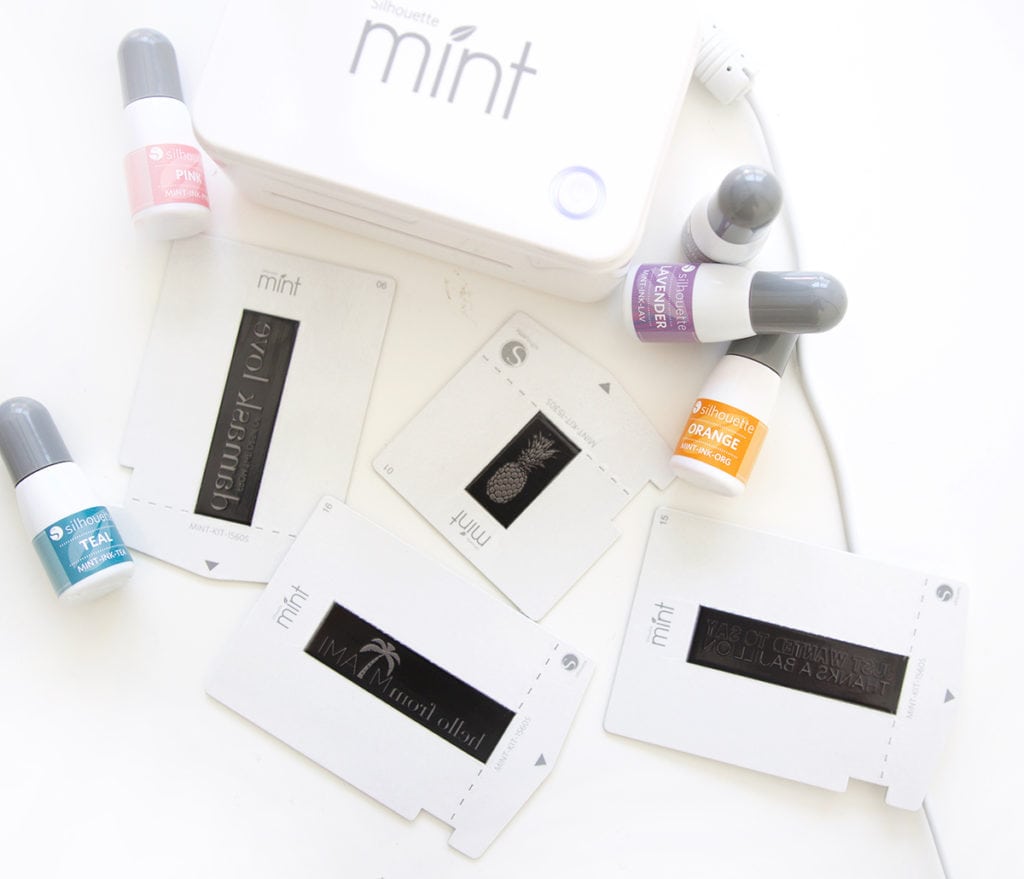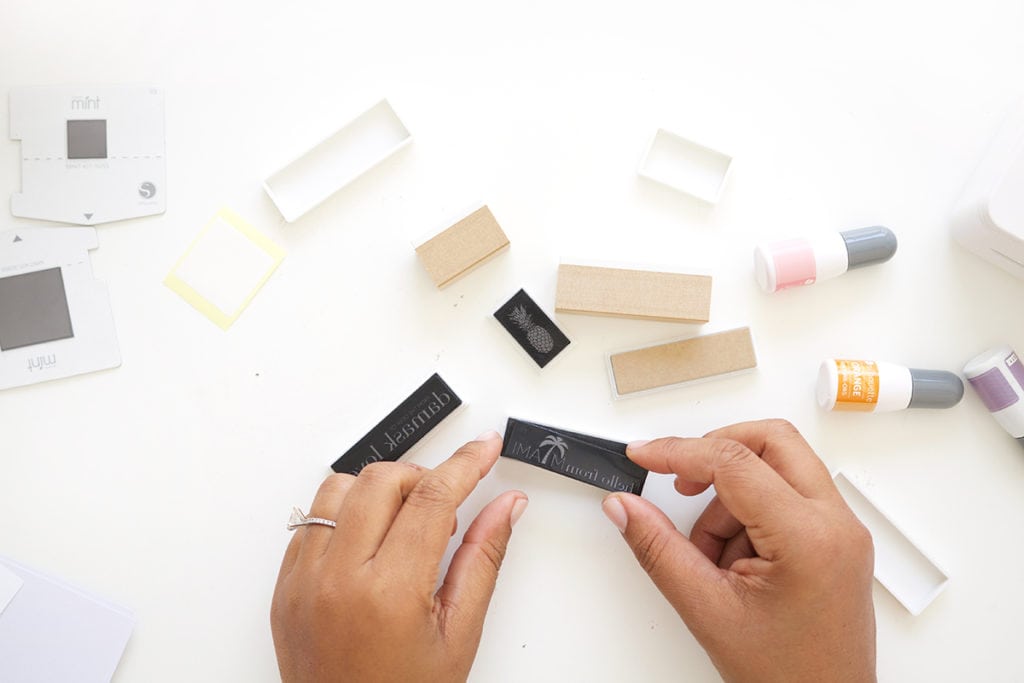 With my stamps made, it was time to create the glittered notecards.
INSTRUCTIONS
Peel off the backing of the sticker paper / place the plain cardstock directly onto the sticker paper, leaving a small border around the edge /  sprinkle glitter around the exposed edge / use your finger to rub it in / brush off the excess glitter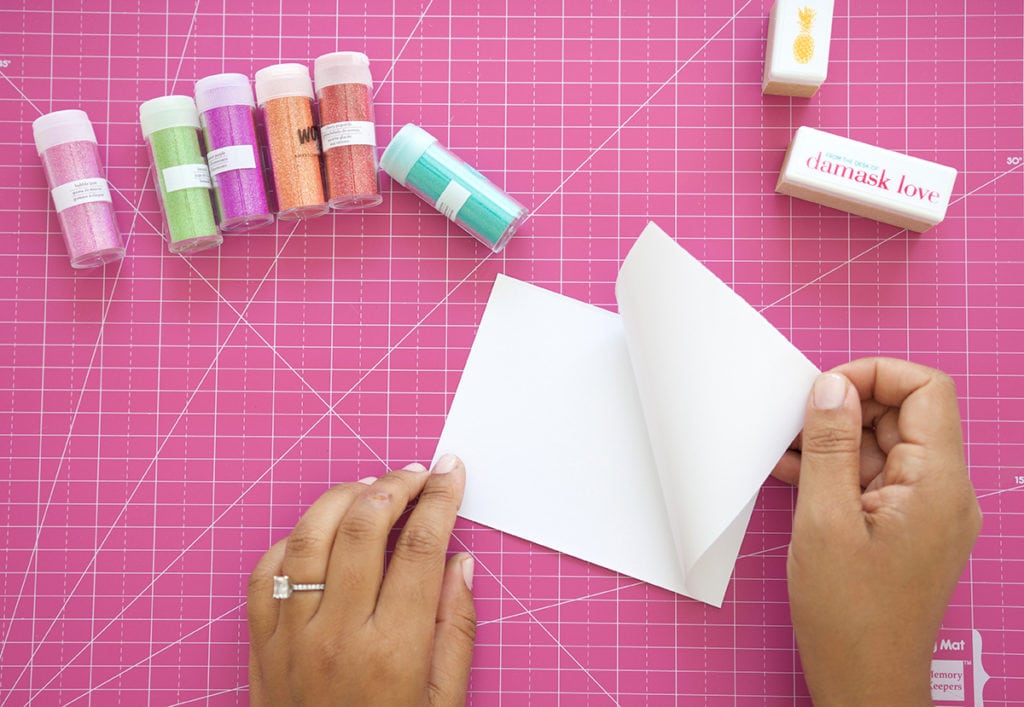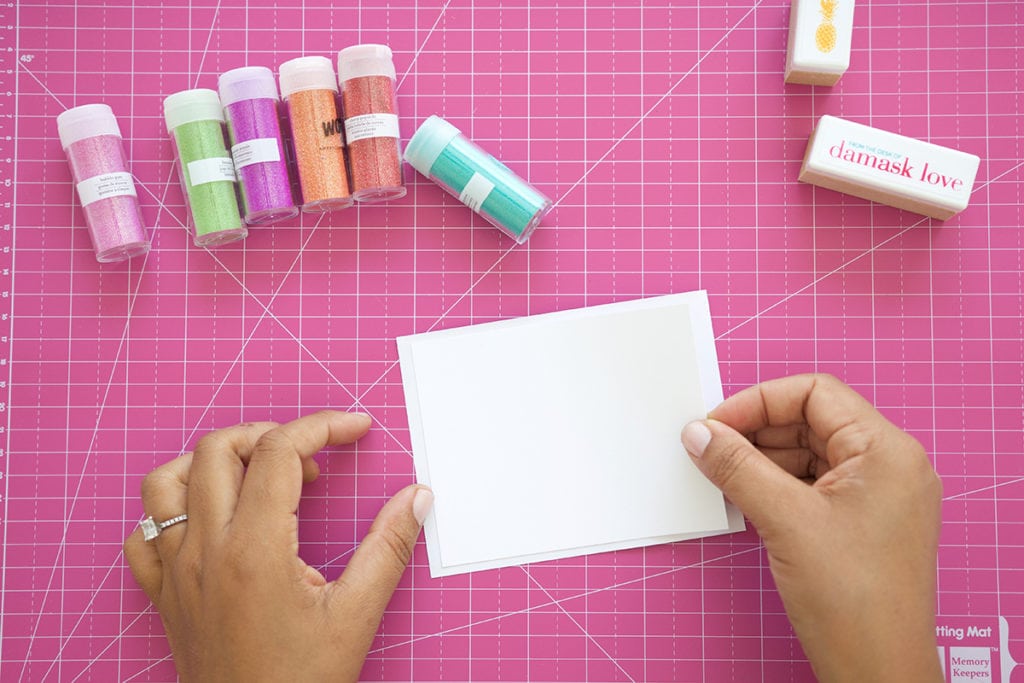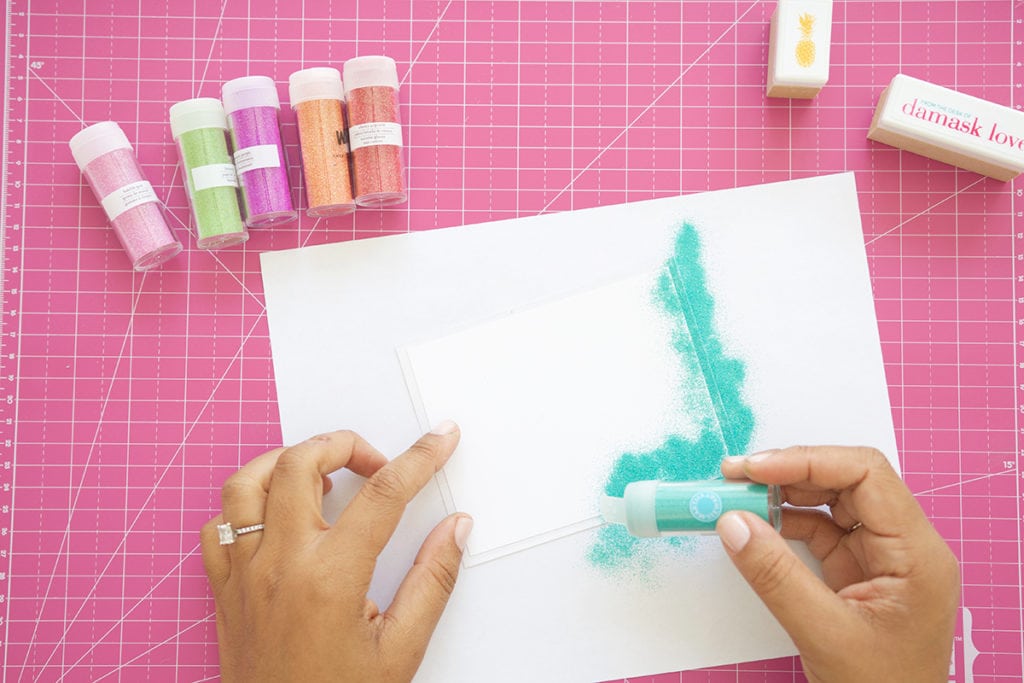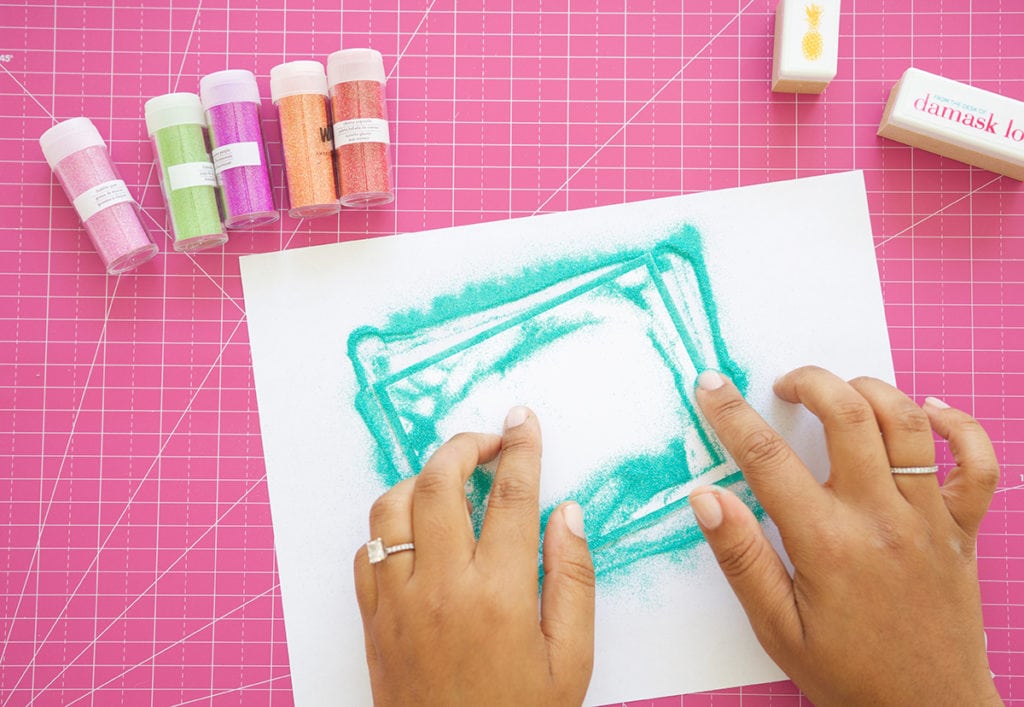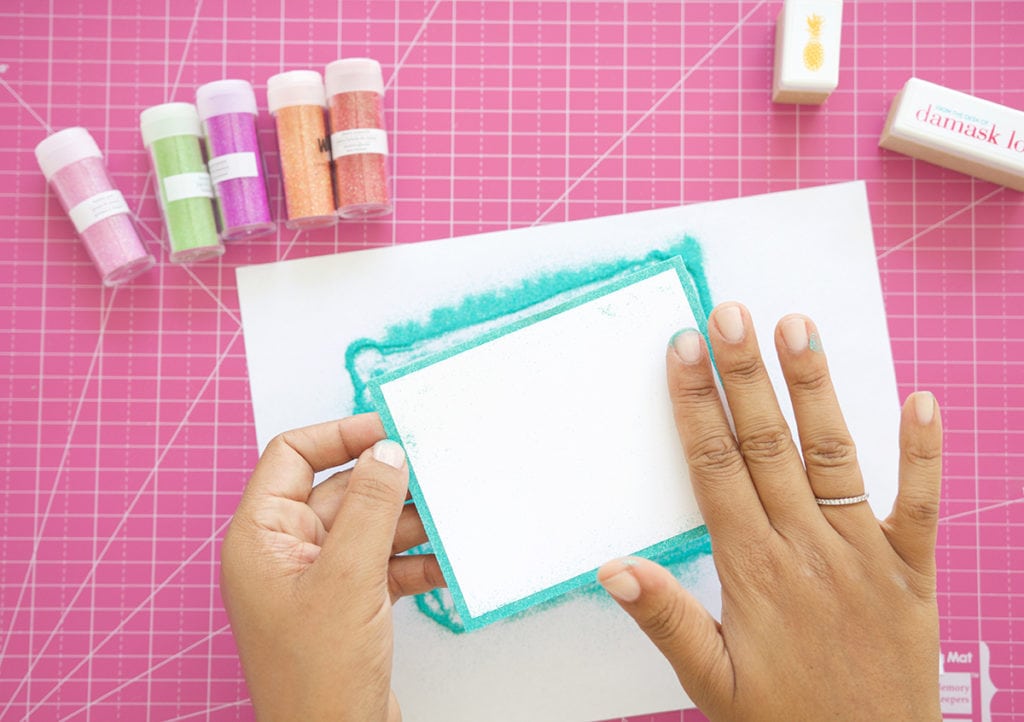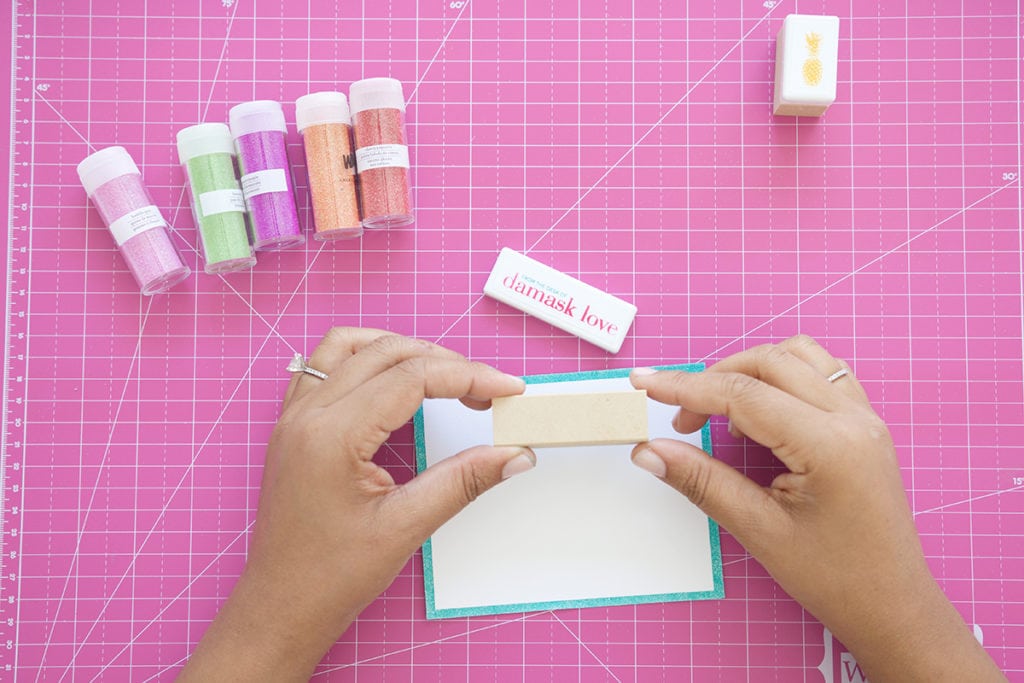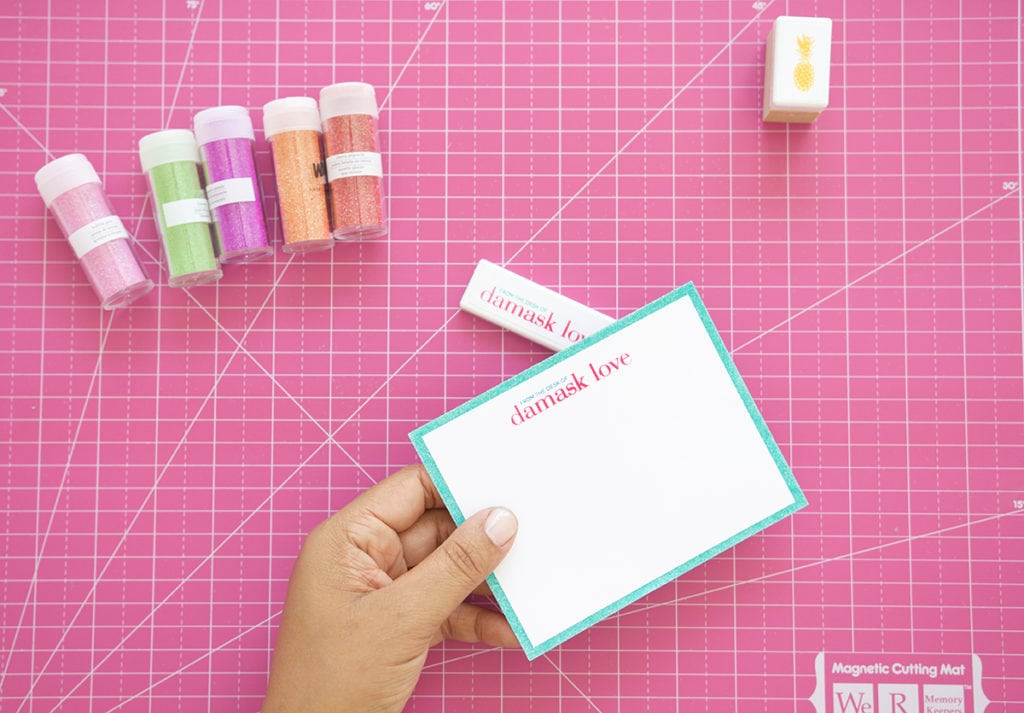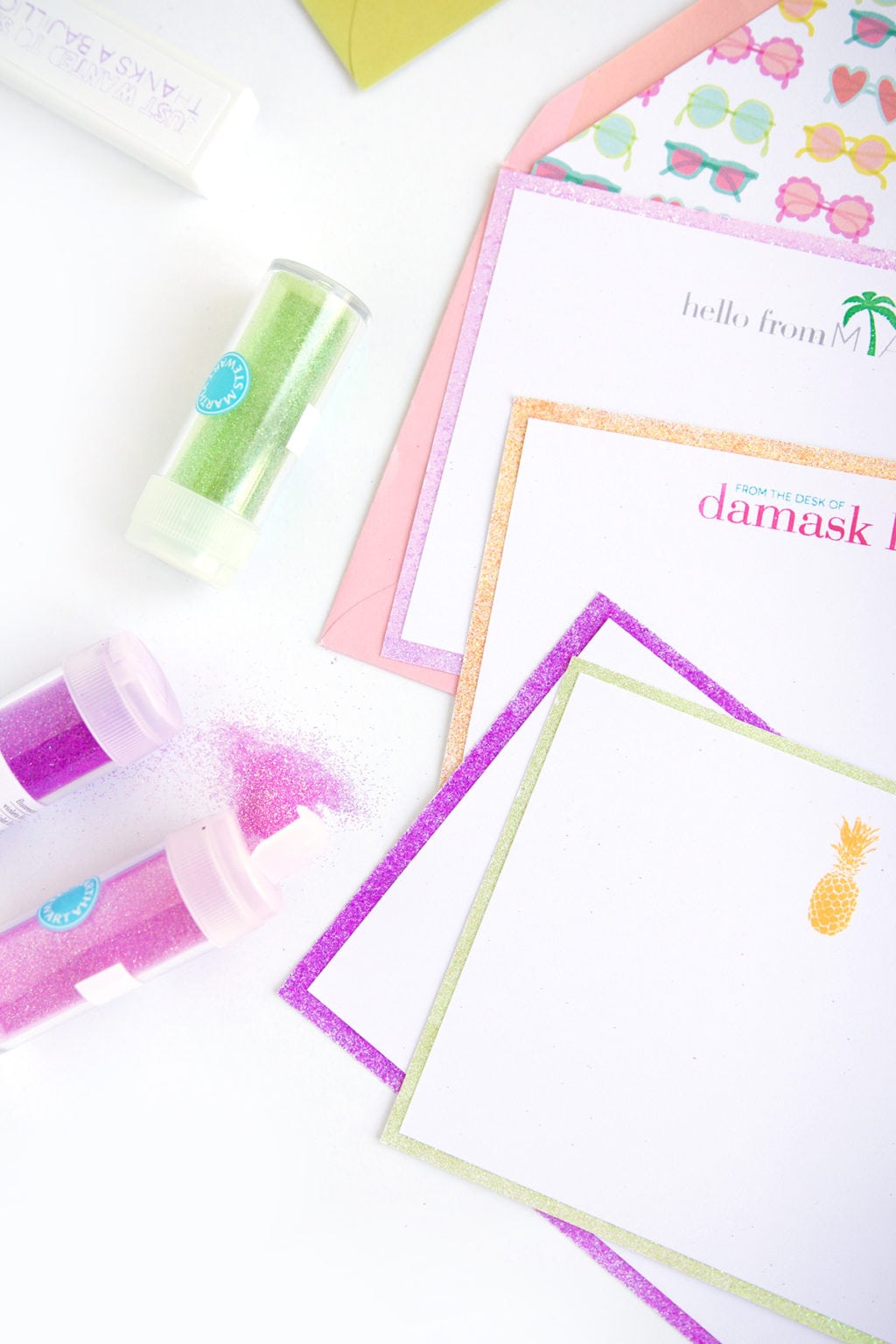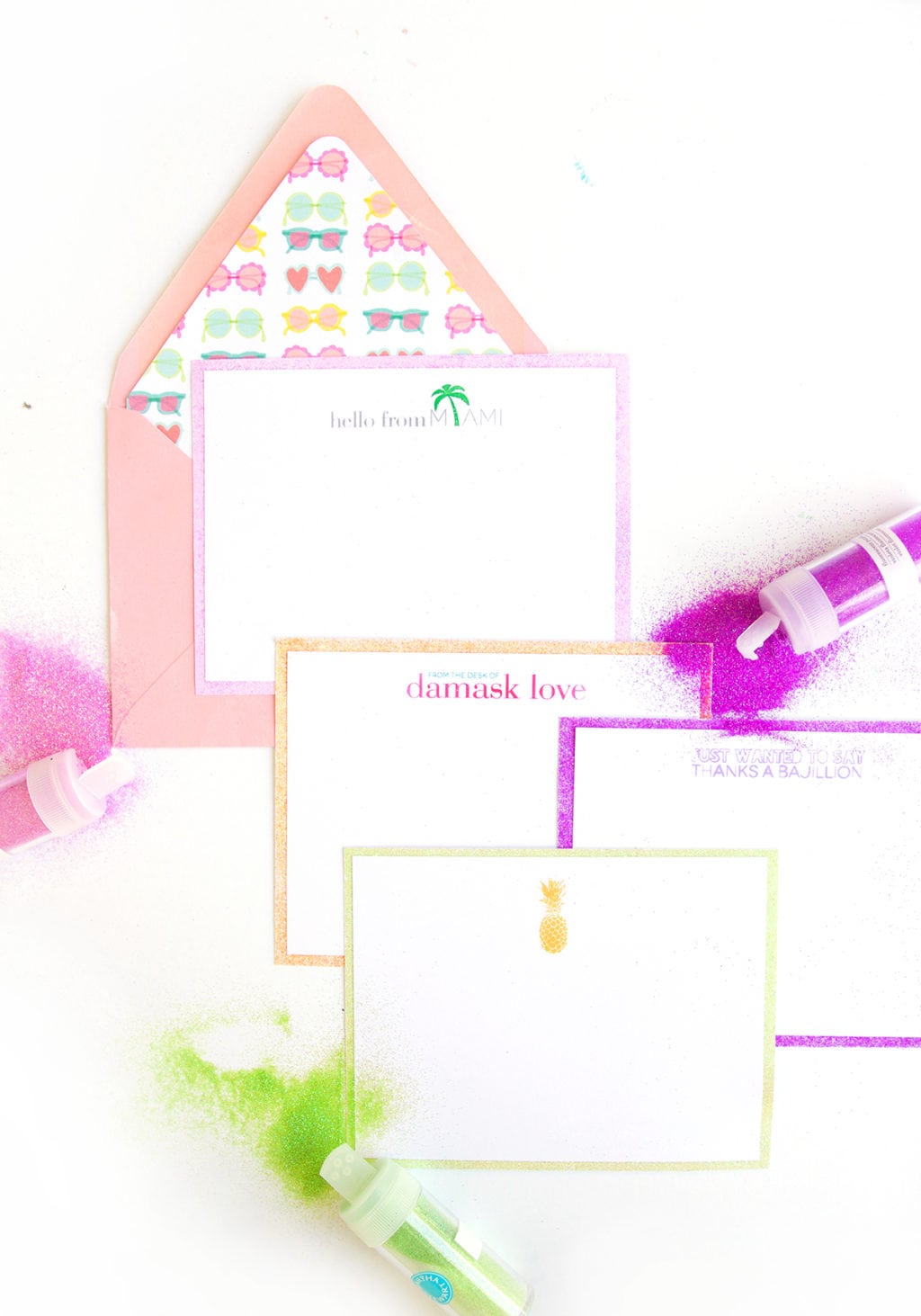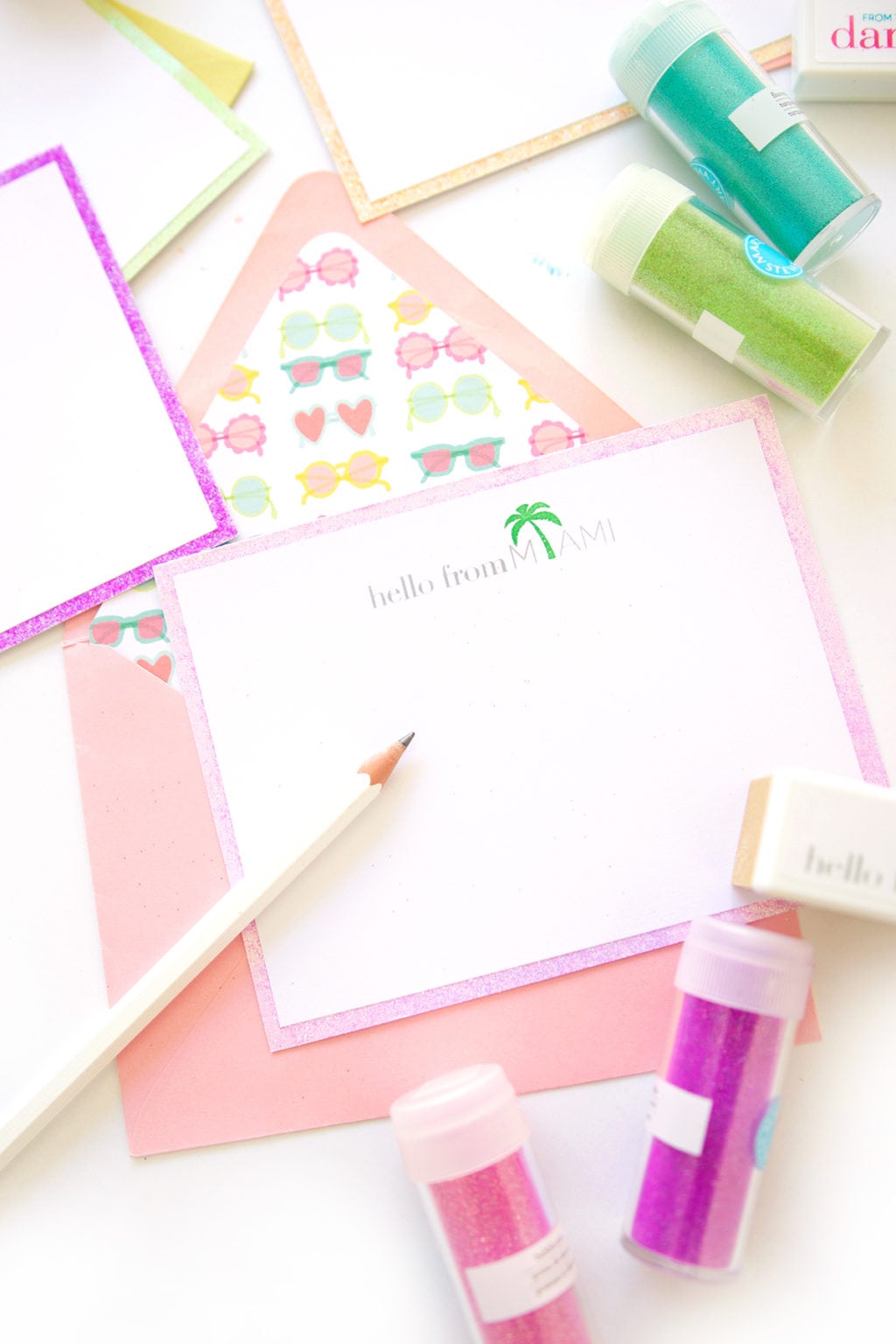 This simple glitter technique paired with custom stamps makes for impressive stationery that you can make in minutes. Just stamp whatever greeting you want and you're done! Have you checked out the Silhouette Mint yet?