I know – I'm pushing it. We've got hours until Christmas and I've got the nerve to be sharing a Christmas tutorial. Well – good news is that this is easy. So, so easy. Easy enough to whip up in the next twenty minutes and still have time to eat the rest of the Christmas cookies and come up with a cover story, like "ummmm….I gave them to the mailman as a gift."
You know how much I love my beloved circle punches and my Xyron sticker maker. Today's post is a testiment to why…so let's get crafting. There's a pile of Christmas cookies waiting for you to eat.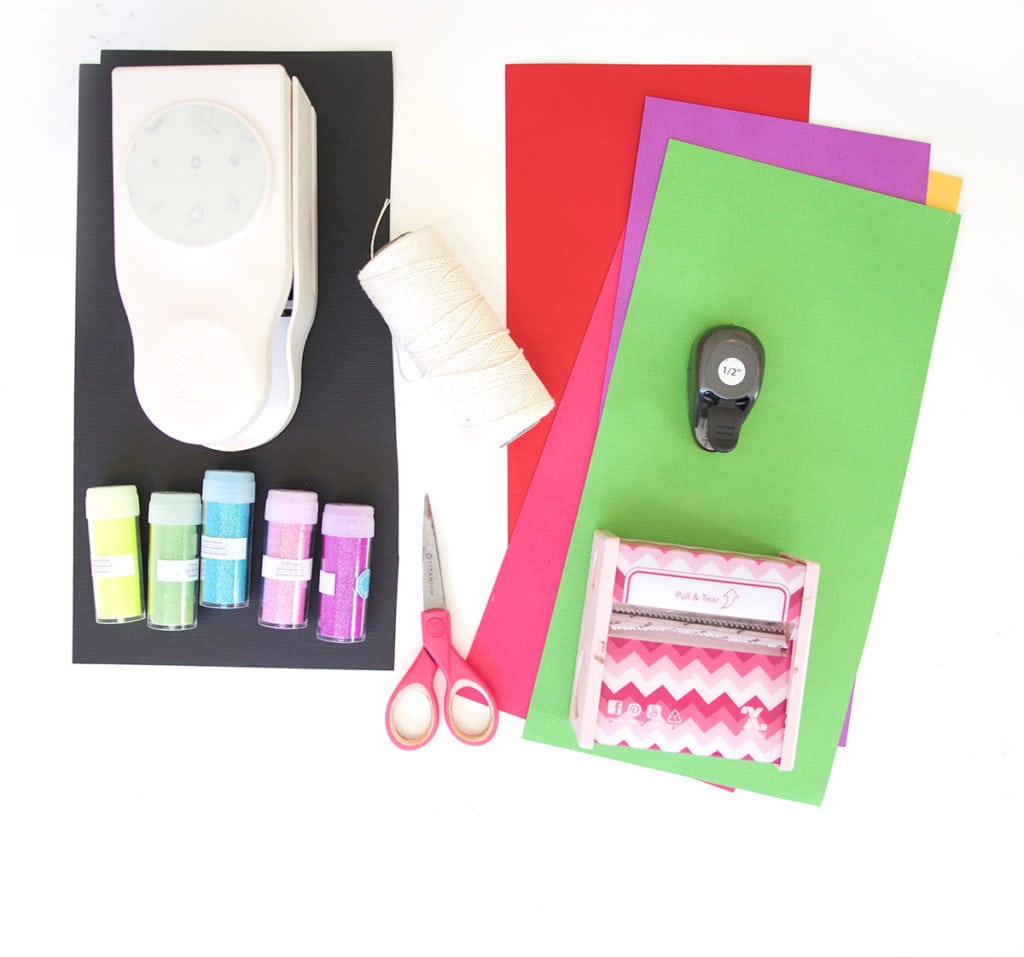 You'll need:
an extra large circle punch like this one
glitter
scissors
black cardstock as well as other assorted colors
baker's twine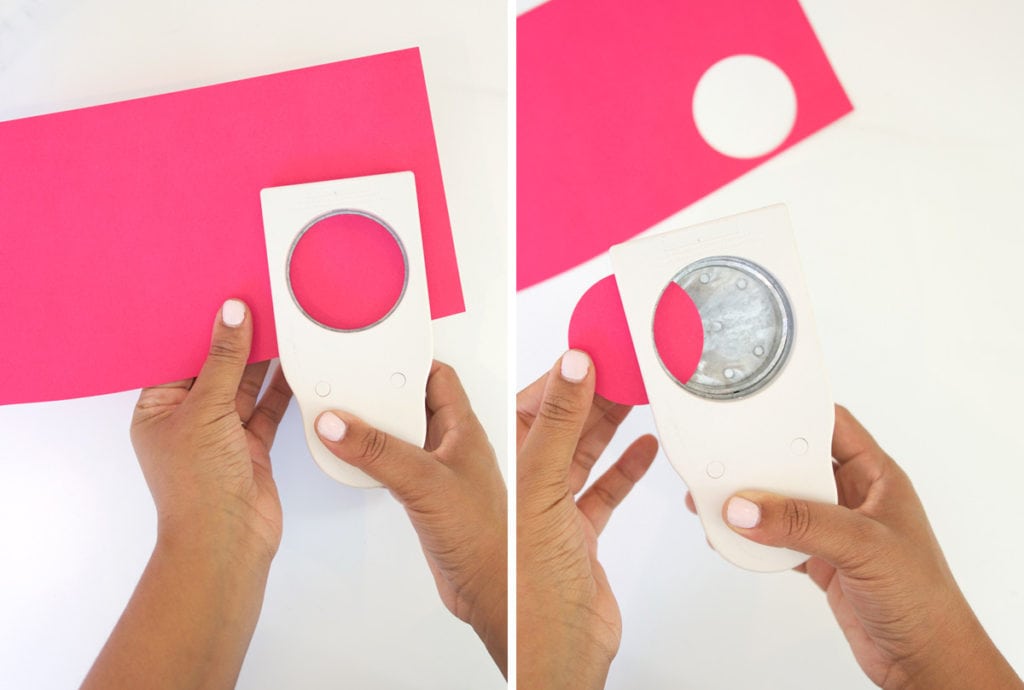 Punch an extra large circle from cardstock then punch it again to create a leaf shape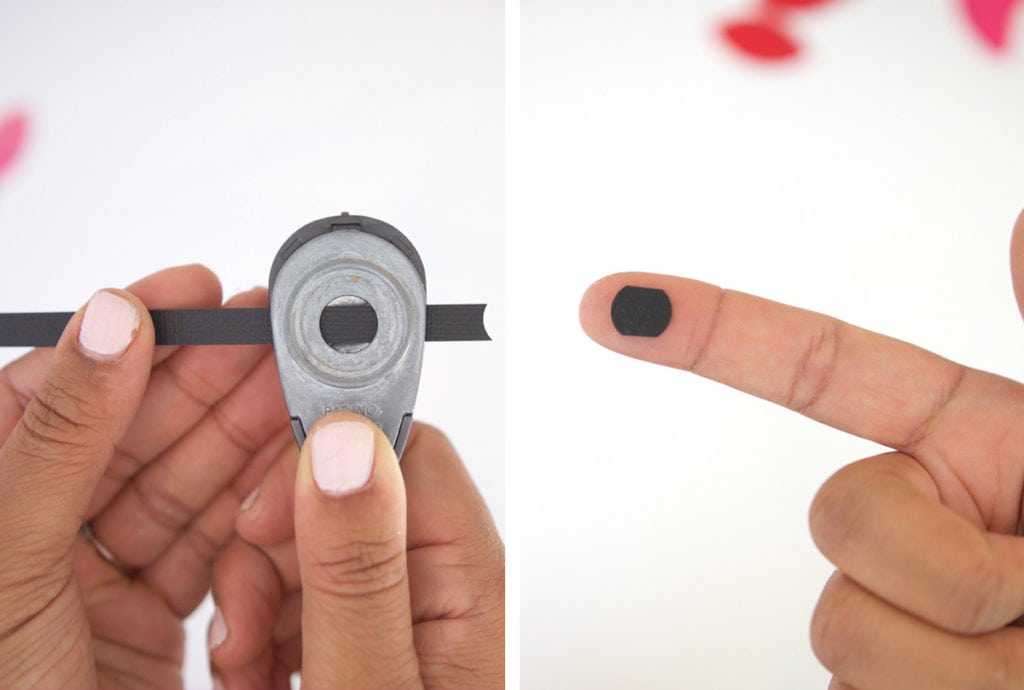 cut the black cardstock into a thin strip, then punch it with the 1/2″ circle punch to create the shape shown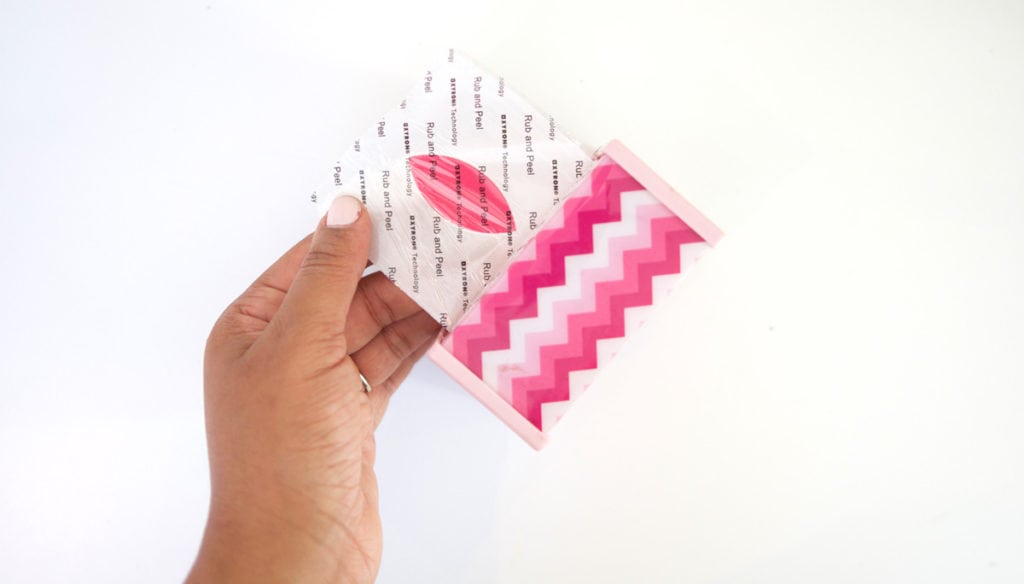 Run the leaf shape cardstock through the Xyron sticker maker. If you need a quick tutorial on how this little gem works, hit up the video page and I'll show you how it's done.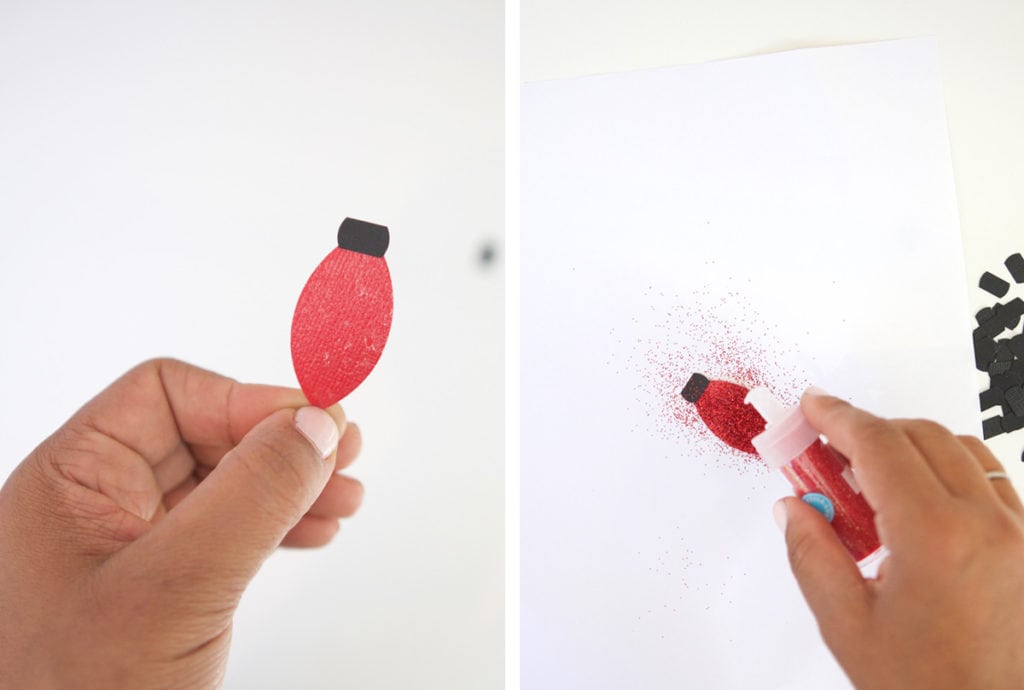 Once you've made a sticker from the cardstock, adhere the black punched shape to the top, then sprinkle glitter on top.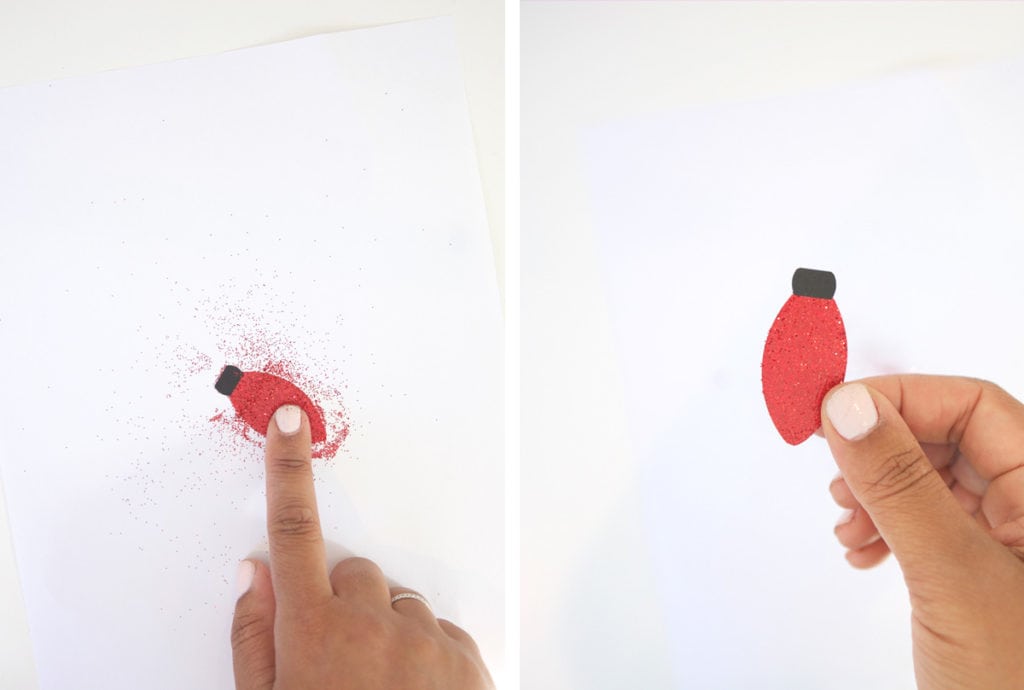 Rub in the glitter and you're done! You've got a glittery christmas light bulb. Now keep on going with more bulbs and adhere them to baker's twine to create a garland.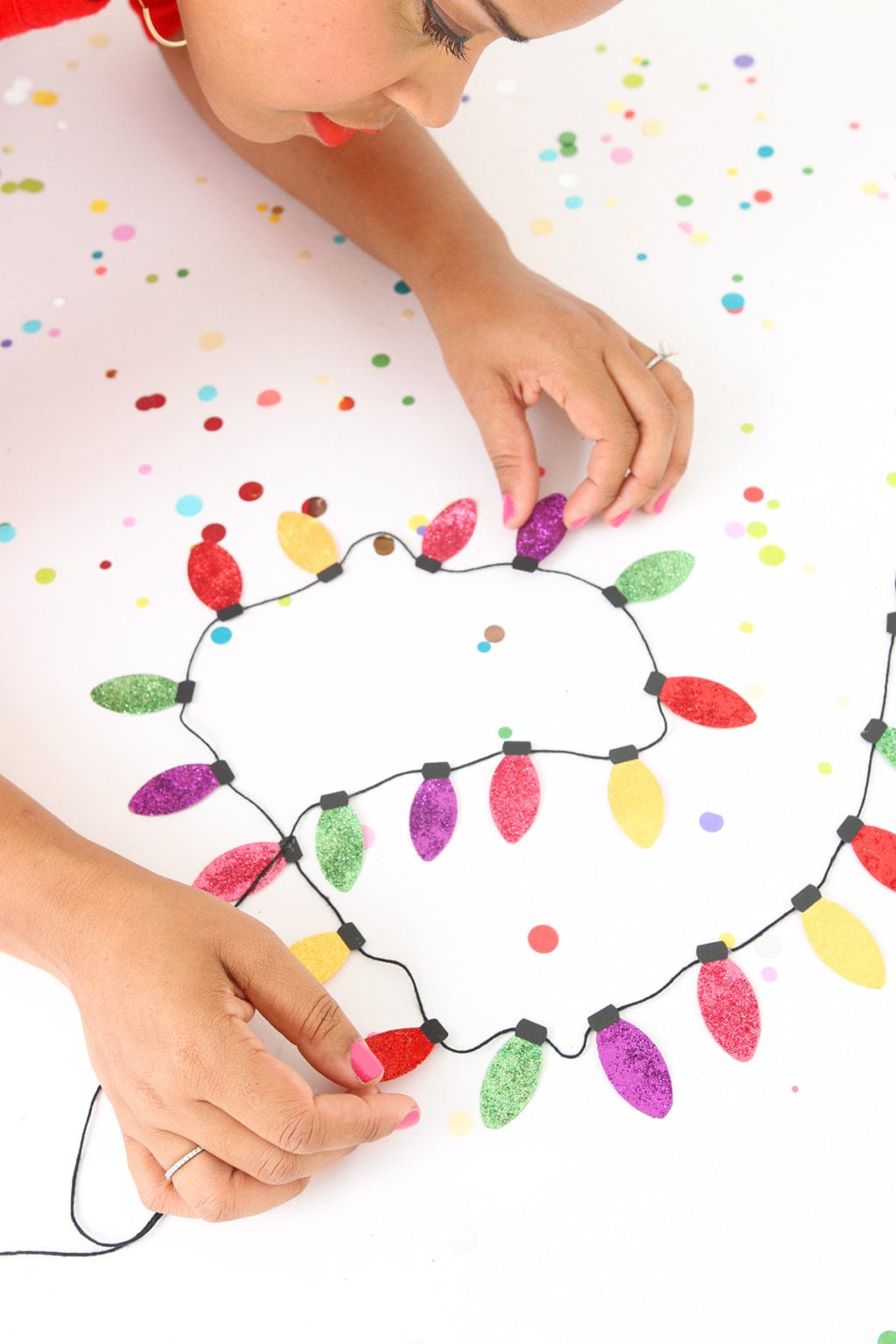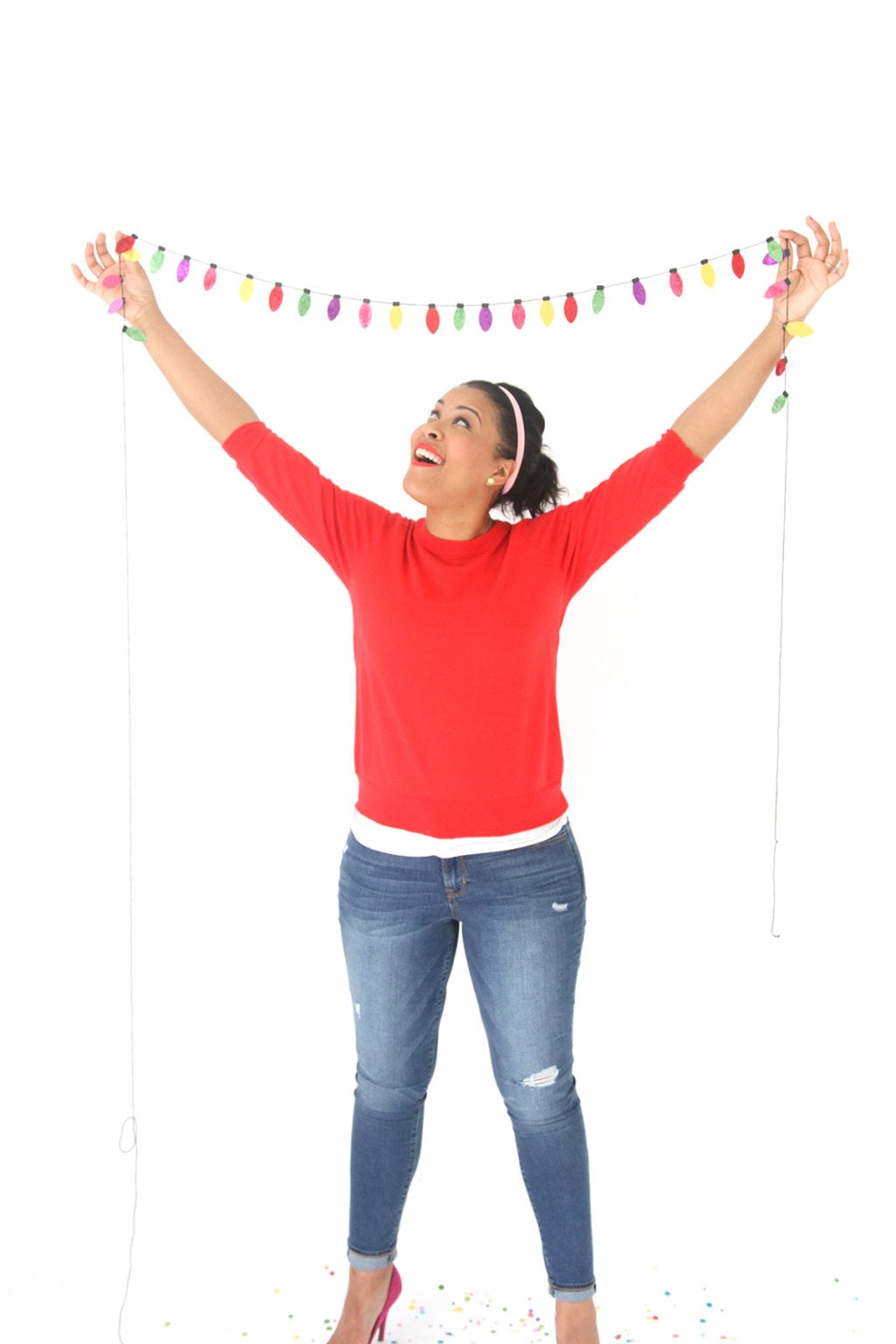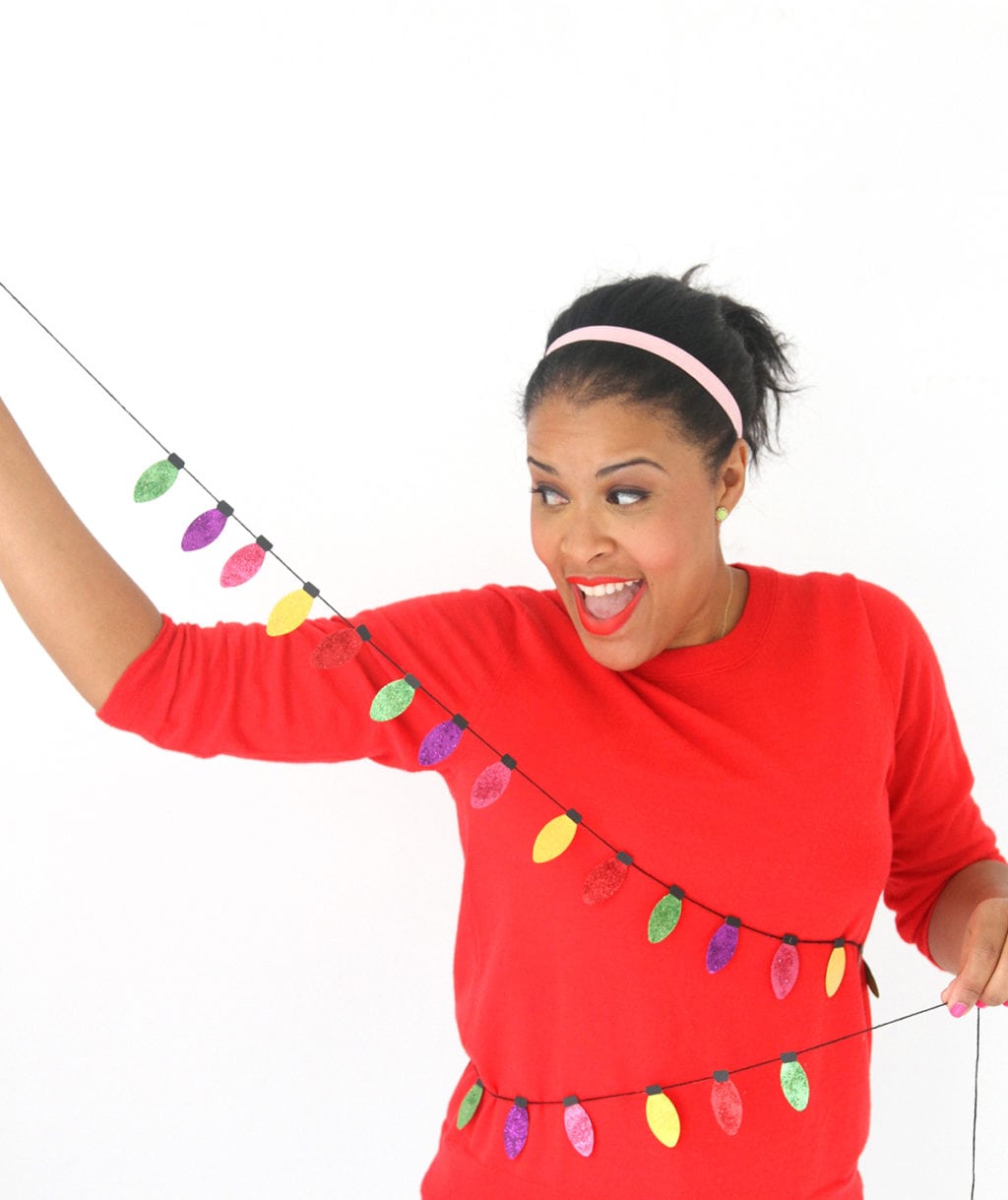 How's that for easy and doable – and perfect for Christmas photo ops, if I do say so myself!