We are no strangers to tassels up in here, right? There were THESE tassels. Then there were THESE tassels and then there was the time I made THIS with tassels. Tassels are the best. They are easy to make and cheap too – and while "easy" and "cheap" are not words that you want used to describe yourself, they are great words for describing awesome craft projects.
Today, I'm stacking up some tassels to create a new version inspired by a tote bag I saw at Target a few months ago. Immediately, I knew it was DIYable. So lets make some DIY tiered tassels. You're gonna love em. I just know it. Here' what you need…it's not much: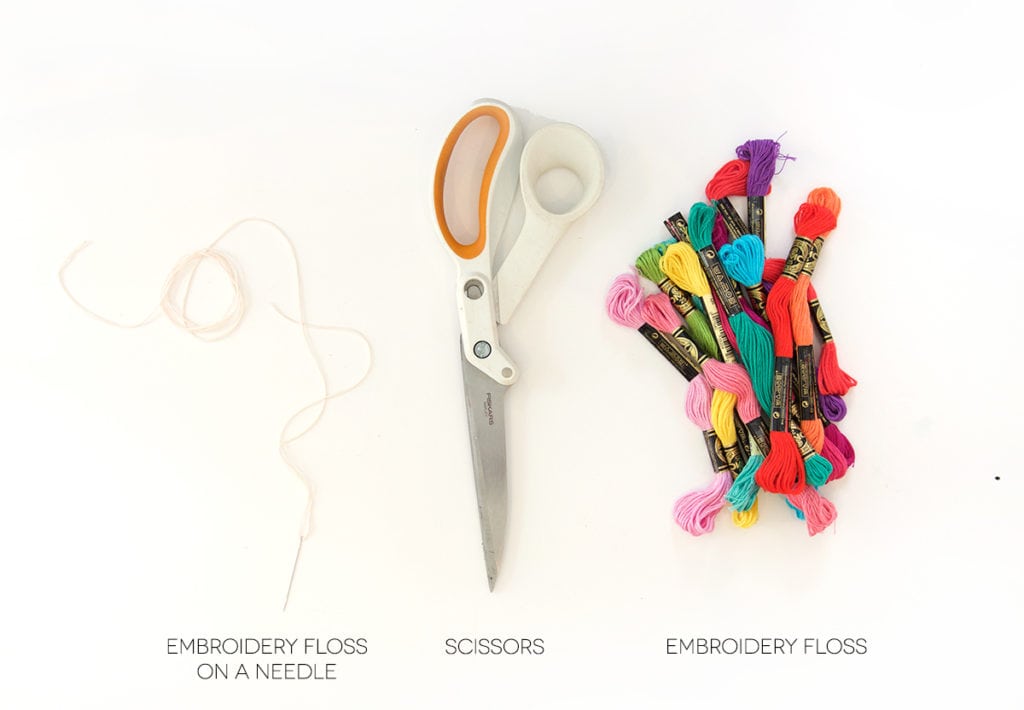 MAKE A TASSEL
Remove the wrappers from the embroidery floss skein and trim off a two bits of floss / Use one piece of floss to tie off the skein in the middle / Fold the embroidery floss skein in half / Use the other piece of floss the tie off the top of the folded skein / Use scissors to snip off the end / Continue making these tassels until you have 7 or 8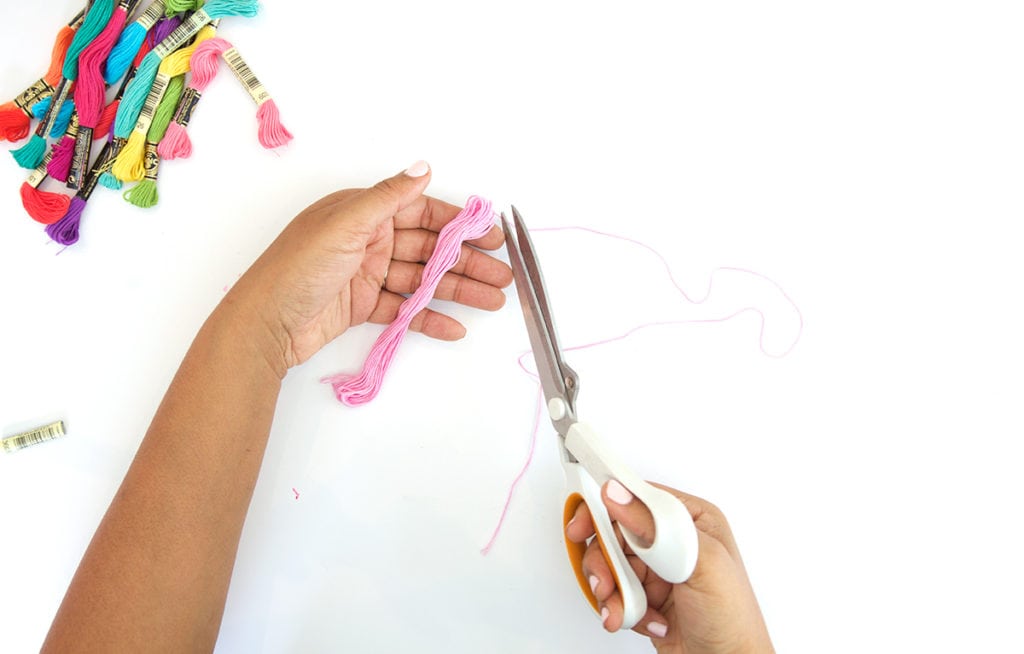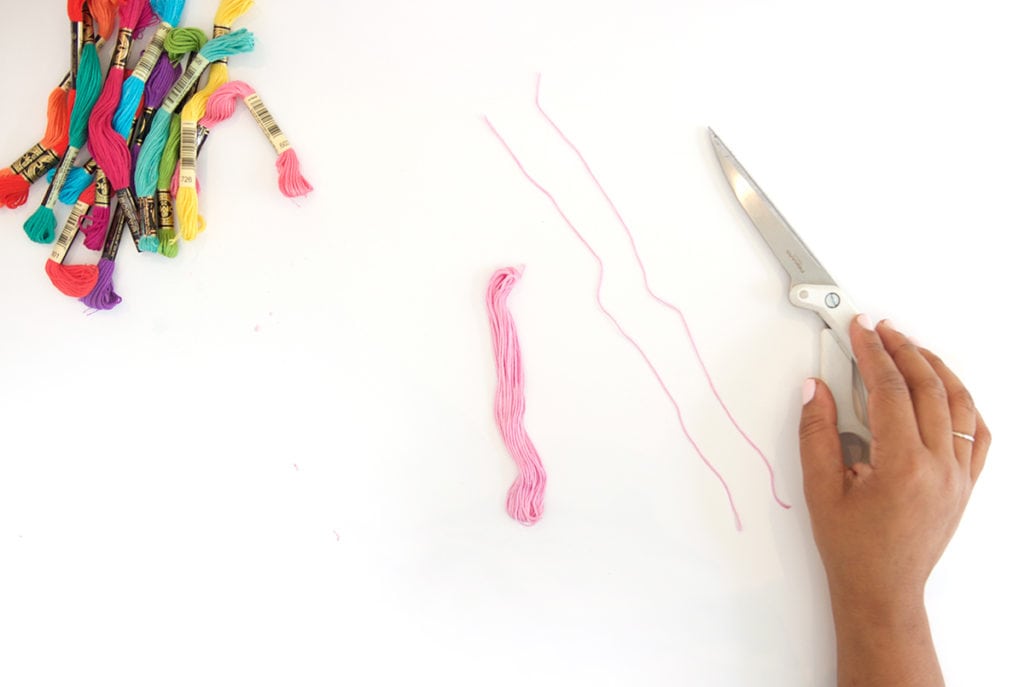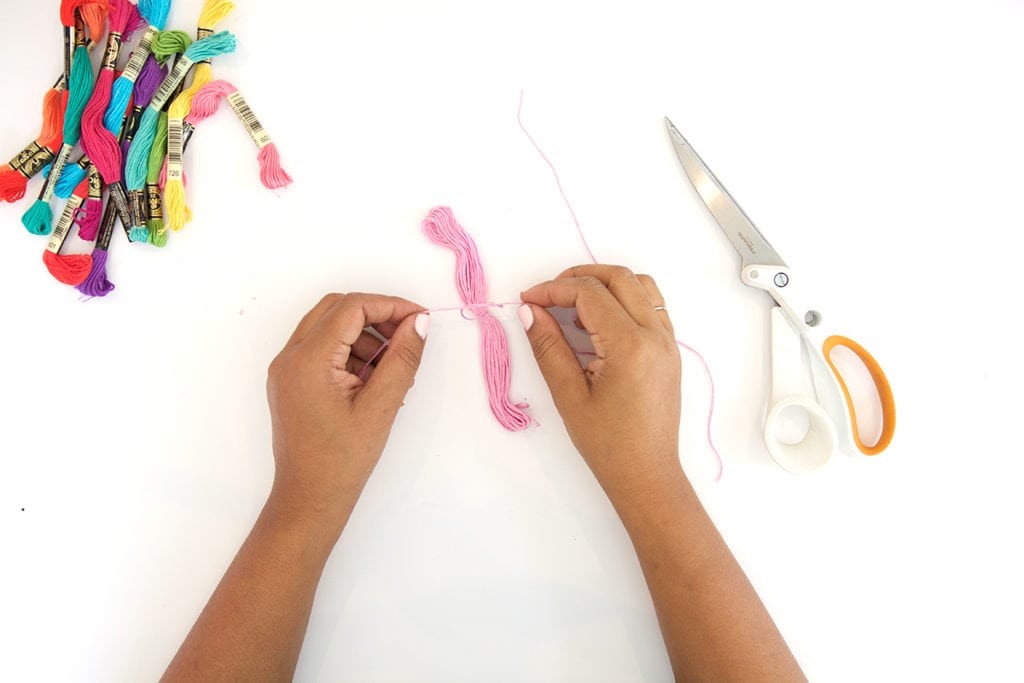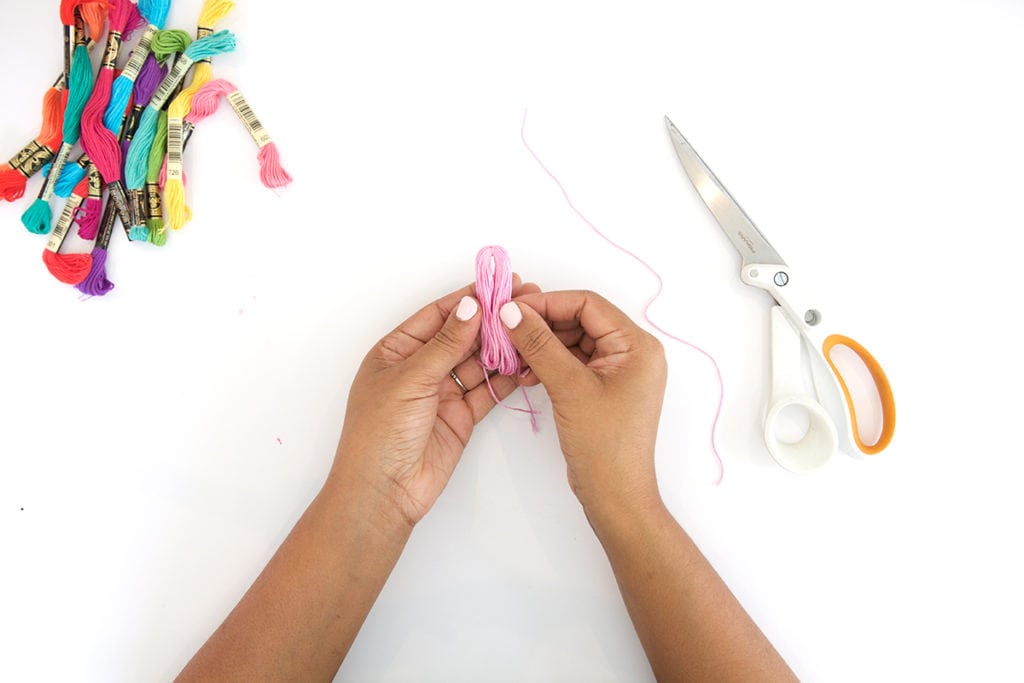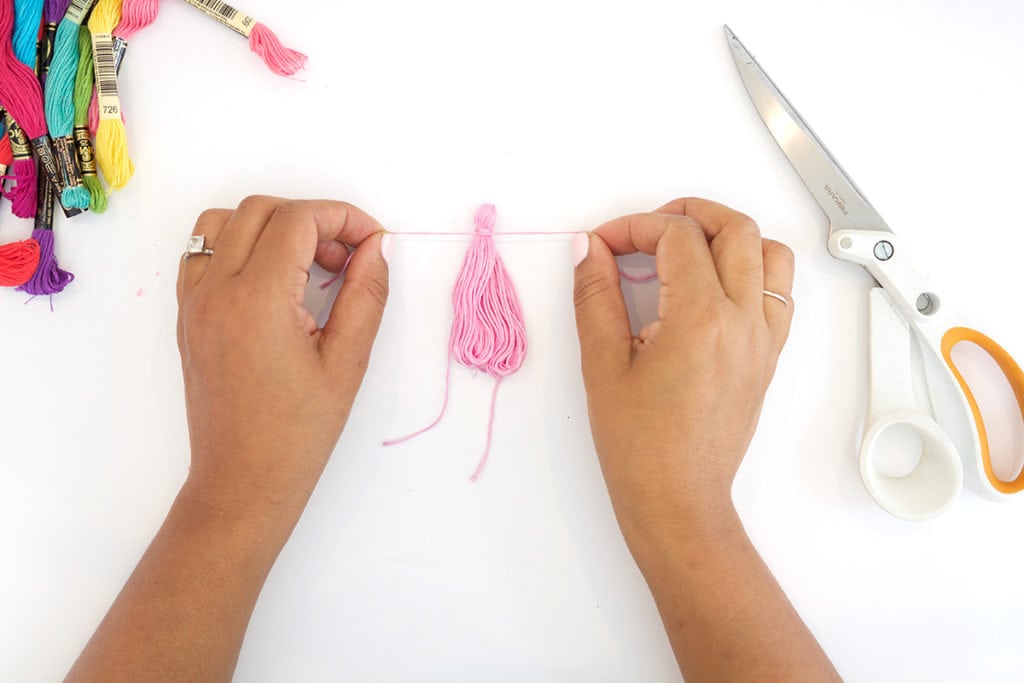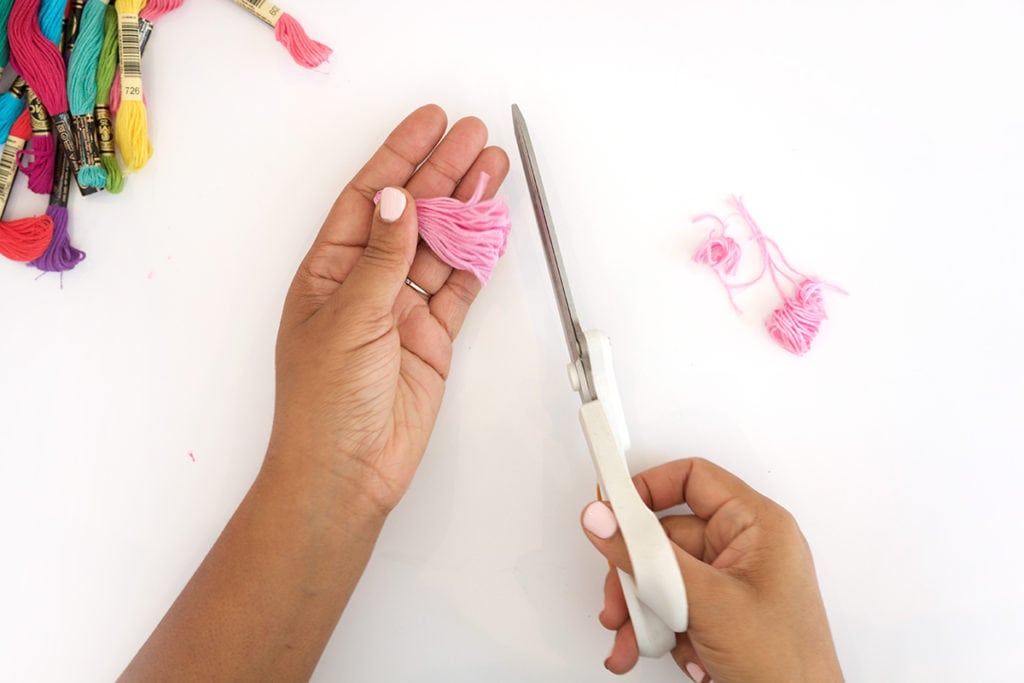 MAKE A TIERED TASSEL
Spread open the bottom of one of the tassels / Thread the needle through the middle of the tassel / Tie a knot around the top of the tassel to attach it  / Continue threading tassels onto the embroidery floss (no need to tie knots on each one)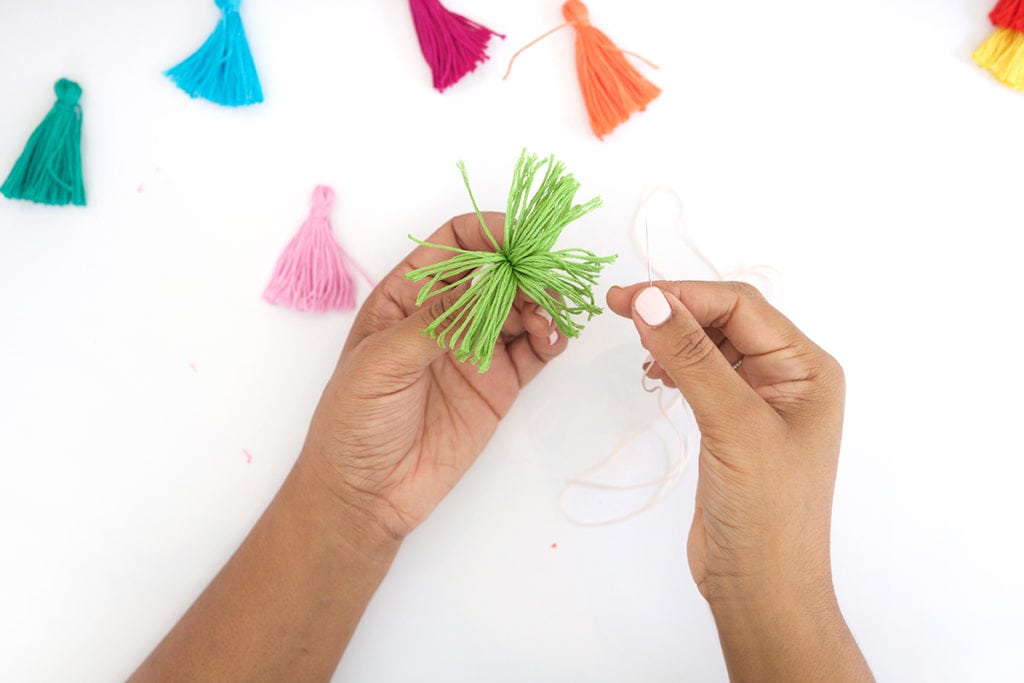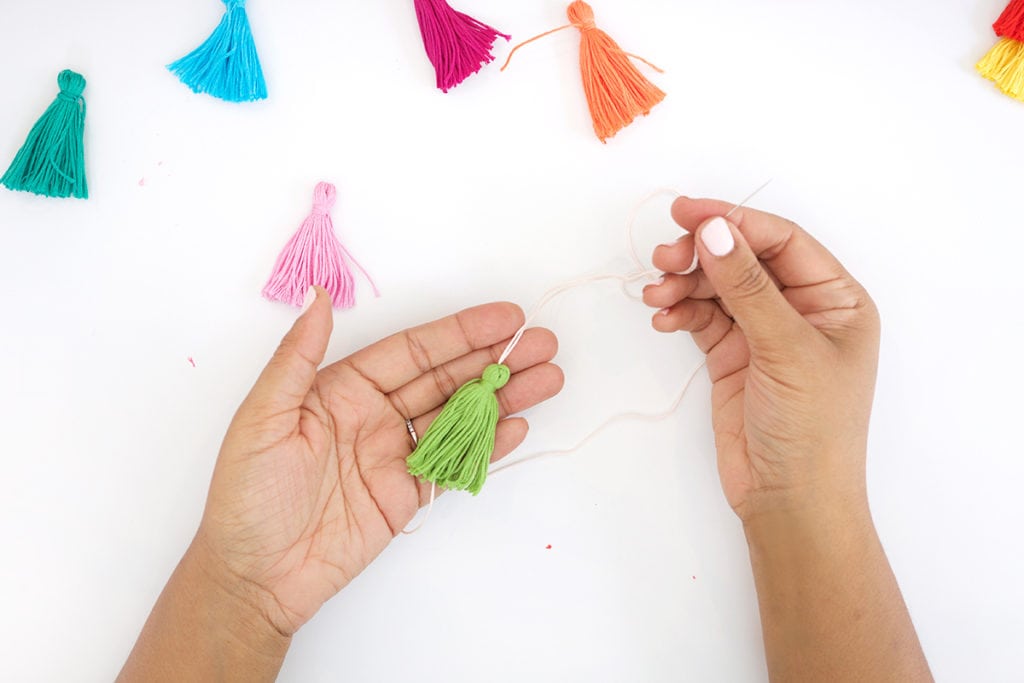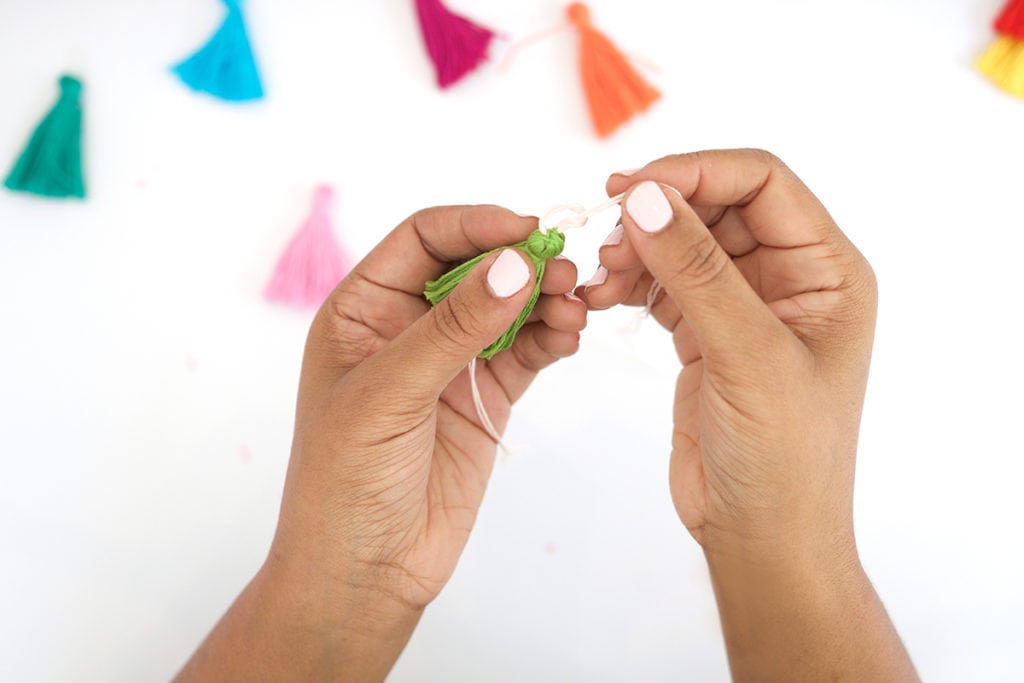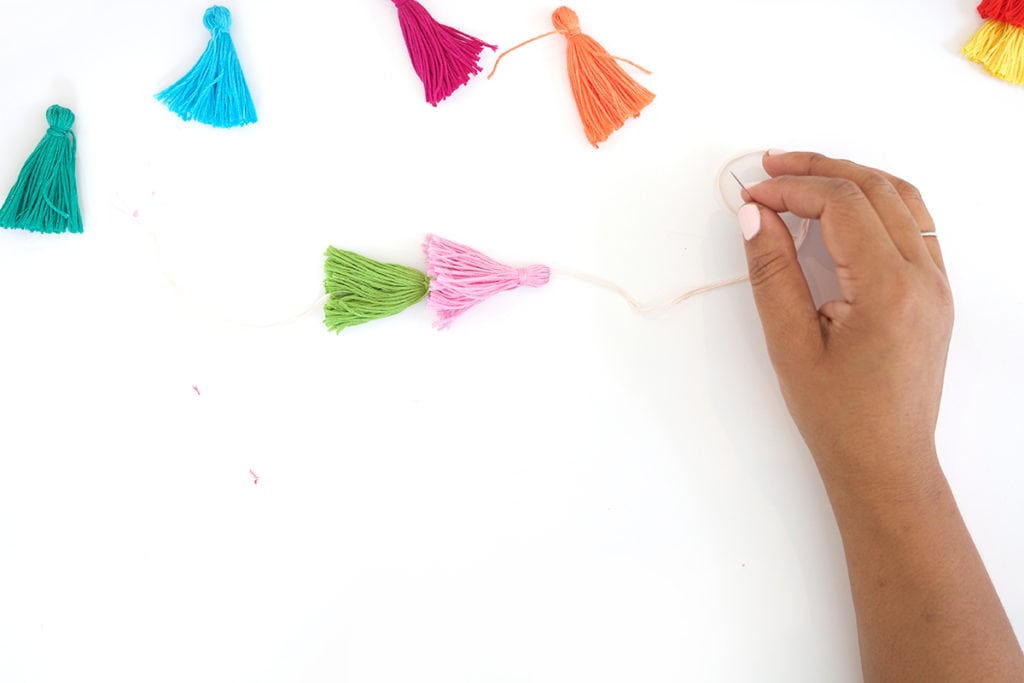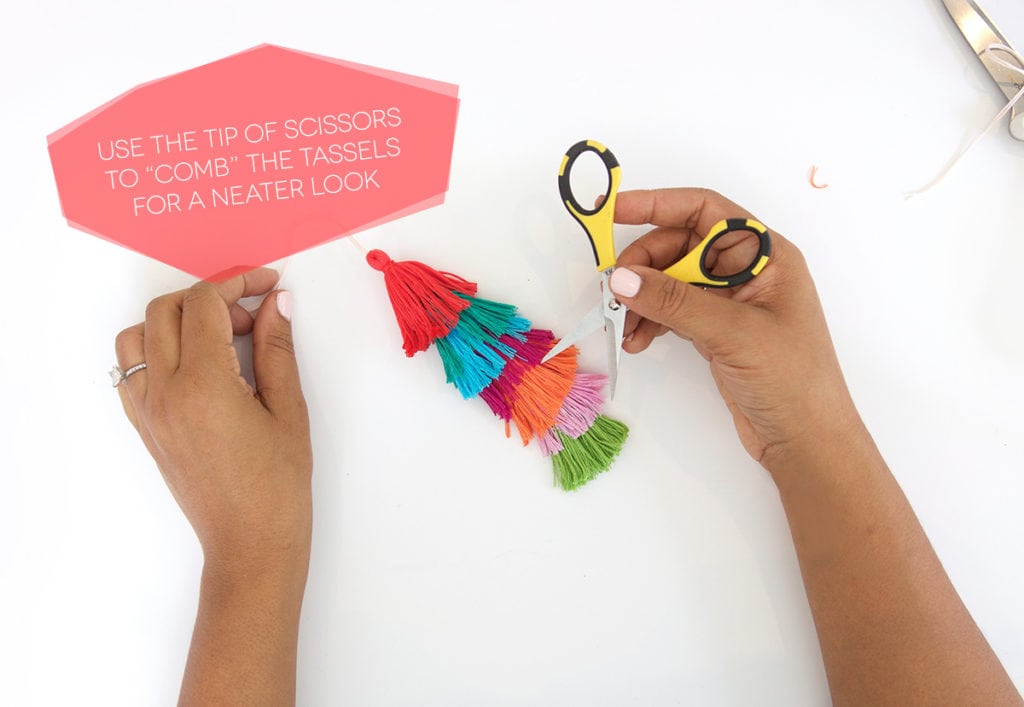 Once your DIY tiered tassels are done, you can loop them around the strap of your tote and you've got a really cute accessory that you made for just a couple of bucks!