We don't do anything bland in this house. We like our food spicy, we like our music loud and we like our decor bright. Kid's rooms included.
Markus' room was calling for a little brightness so I whipped out my beloved pile of Wooly Yarn and some felt to create a really cute and really easy wall decor. Even if you have zero sewing skills, you can make one of these…I promise.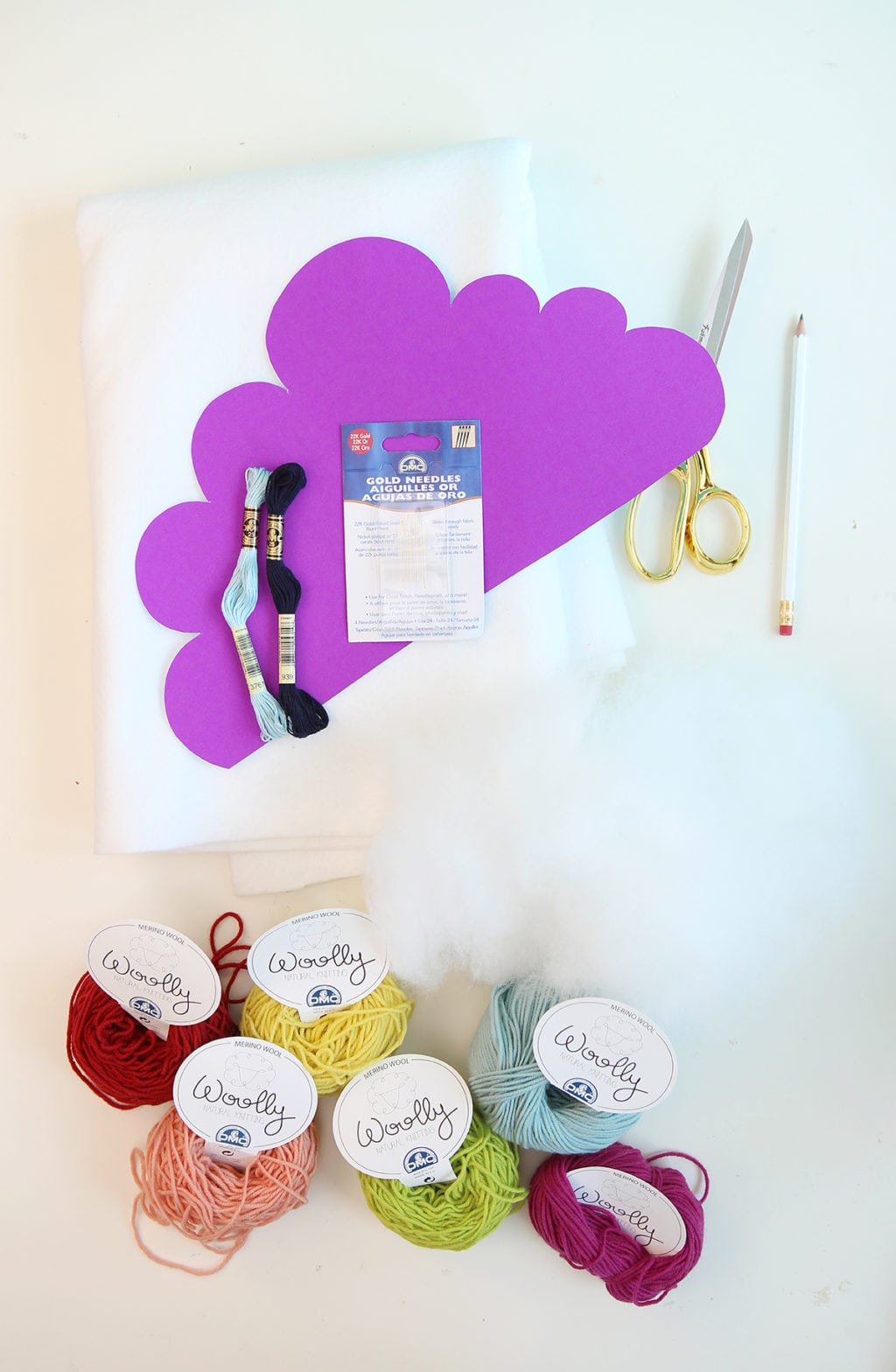 Here's what you'll need:
a pile of Wooly Yarn in a rainbow of colors. I love how bright and cheerful this stuff is!
White Felt
Pillow stuffing
Embroidery Floss in light blue and black
Needles
Scissors
A pencil
A large cloud shape cut from posterboard  – this will be your template
clear jewelry wire (not pictured)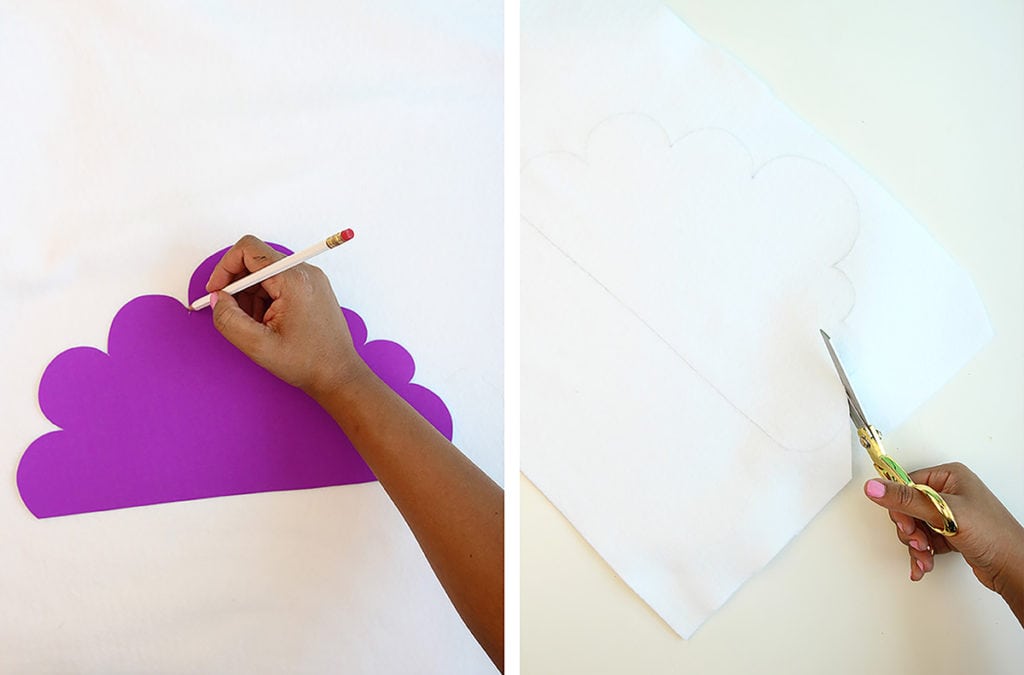 Start by tracing the cloud shape onto the felt, then cut it out with scissors. You'll need TWO of these cloud shapes.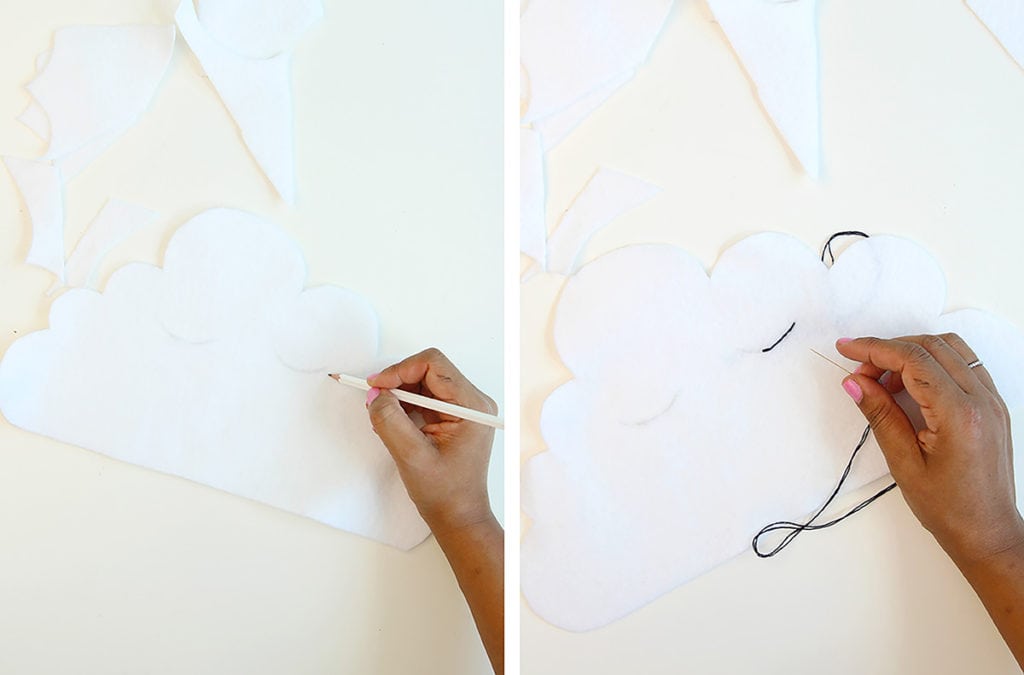 Use the pencil to draw eyelids on one of the cloud shapes then use the black thread and a needle to backstitch over the eyelid line.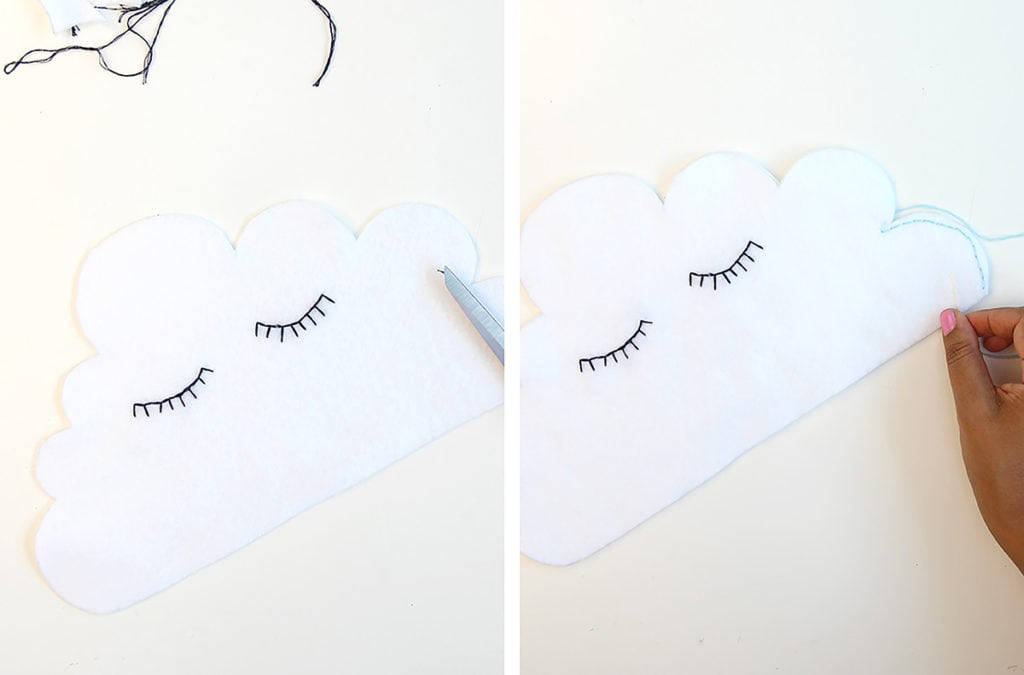 Finish the eyelids by stitching little eyelashes.
Next, begin stitching the two cloud shapes together using a backstitch along the edge.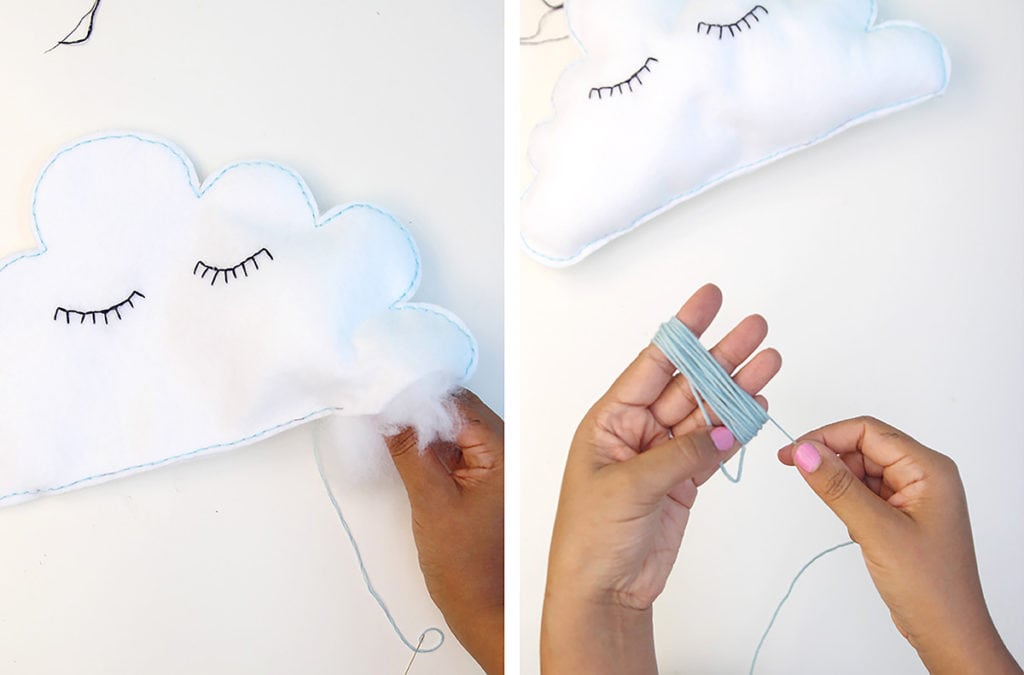 Once you've stitched along most of the edge of the cloud shapes, stop stitching and begin stuffing the shapes. You could totally stop here and have an adorable pillow!
Next, start creating the tassels that you'll need for the wall hanging. Wrap the yarn around your fingers as shown.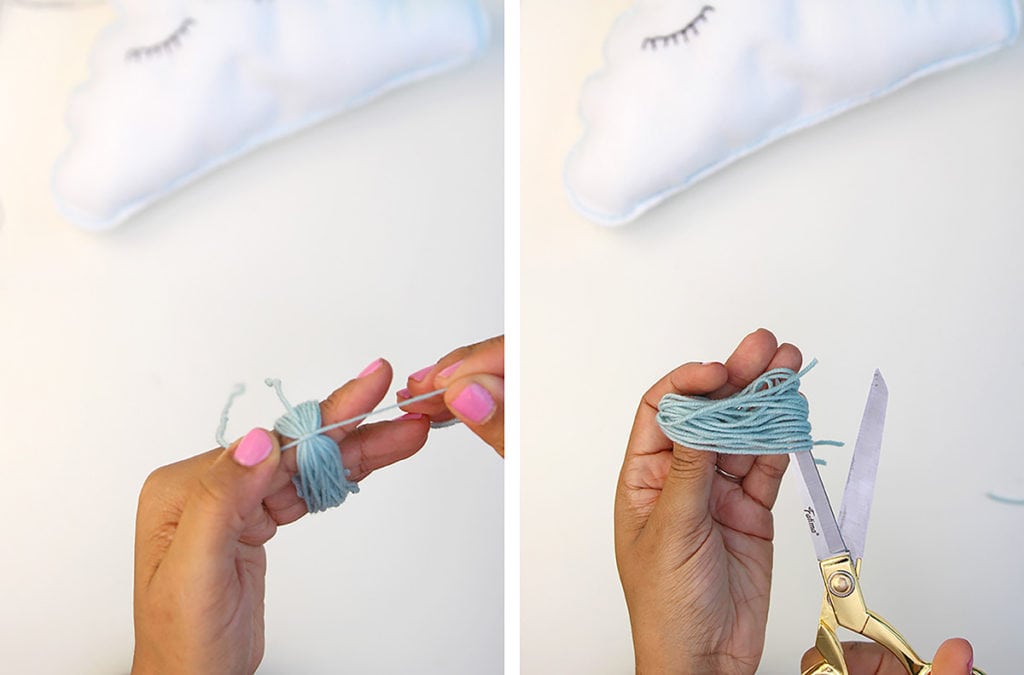 Tie off the top of the tassel as shown then snip the bottom with scissors. Last (not pictured), you will tie a piece of yarn around the top portion of the tassel to finish off the tassel shape.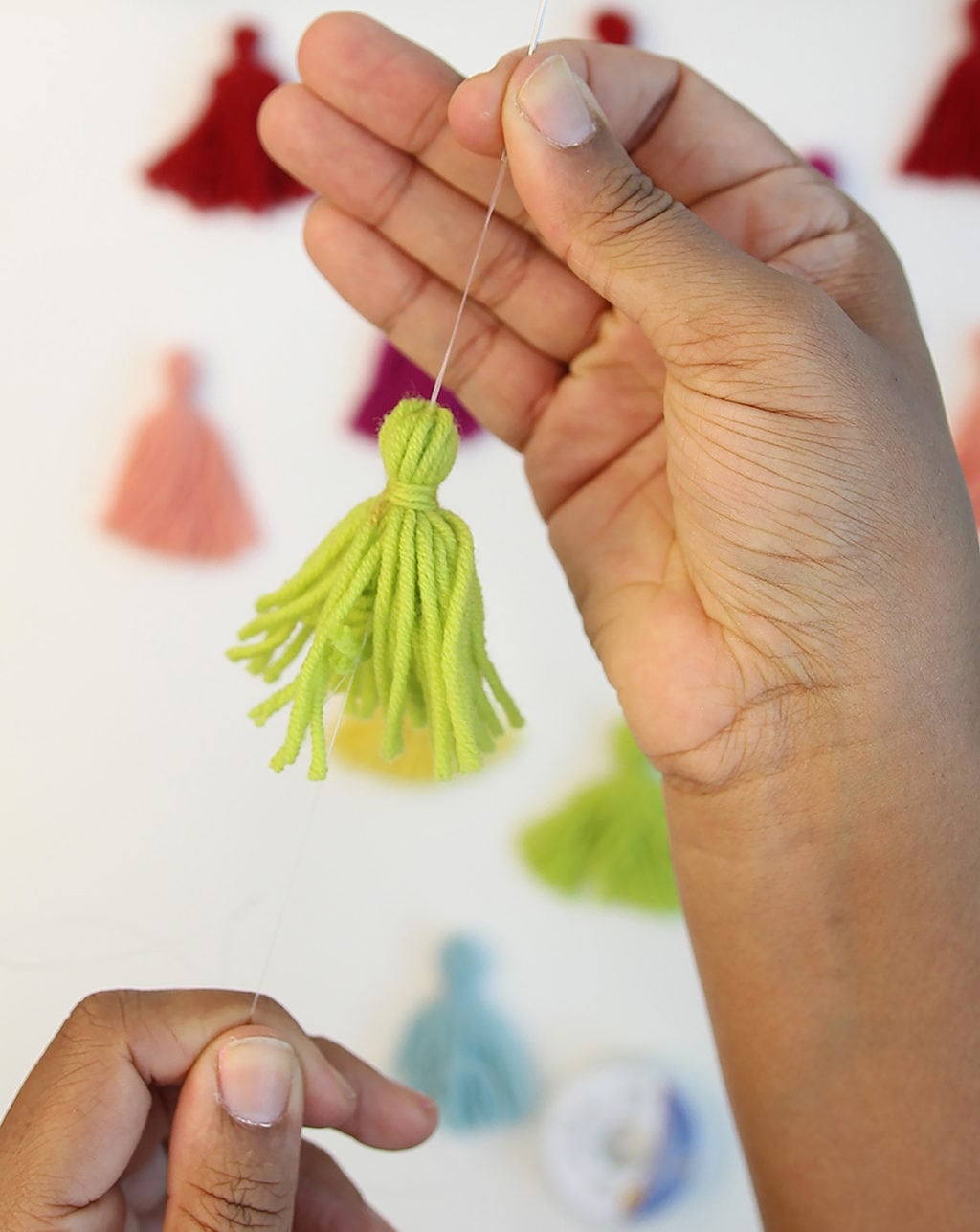 Keep making tassels then when you're done, string them on to the clear jewelry wire. You can tie the tassel to the fishing wire to be sure the tassel doesn't slide down.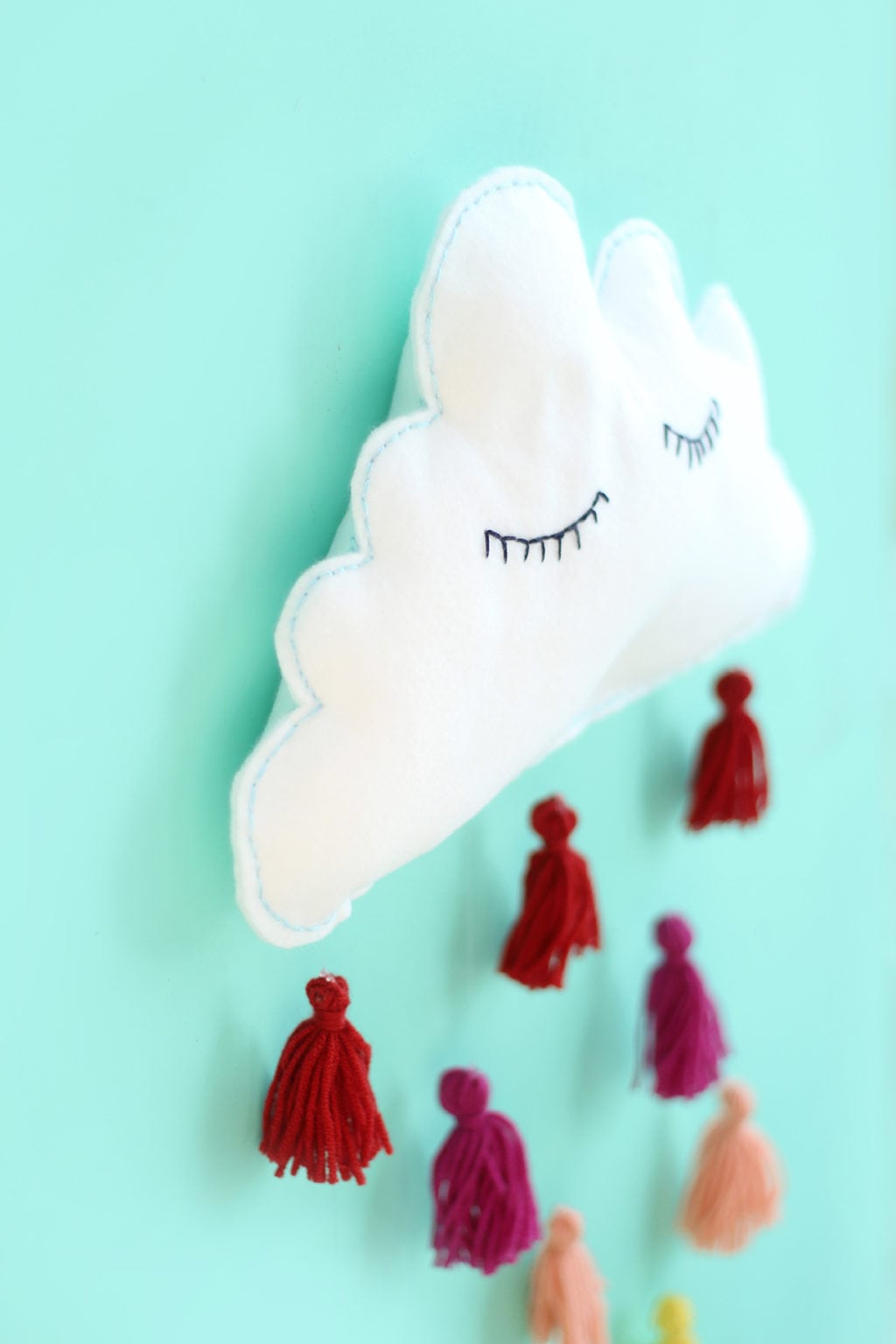 In all honesty, this project is not just for kiddos. For all your color lovers out there, I'm thinking this little cloud needs to come live above your desk…or in your bedroom…or hell, just tie it around your neck and make an awesome statement necklace. south africa Well, maybe not that.