I have been waiting all year for this. Literally. I'm not even kidding. Ever since I made the halloween card in THIS post, I've been jonesing to create another "Trick or Treat Yo Self" project.
This time around you can all trick or treat yo selves. Every last one of you. Because this time around, I've enlisted the help of one of my very favorite graphic designers and illustrators: Kristen Magee of Paper Crave and K.Becca. The girl is mad talented and her design sensibilities could not be more perfect for Damask Love. So yeah, you'll be seeing more of Kristen's creations around these parts and you should feel good about it, because she's good.
Today, I'm keeping it simple with a really easy DIY treat bag that you can create with that pile of patterned papers you're hoarding. Then you can top it off with some crazy cute printables. Let's get to gettin'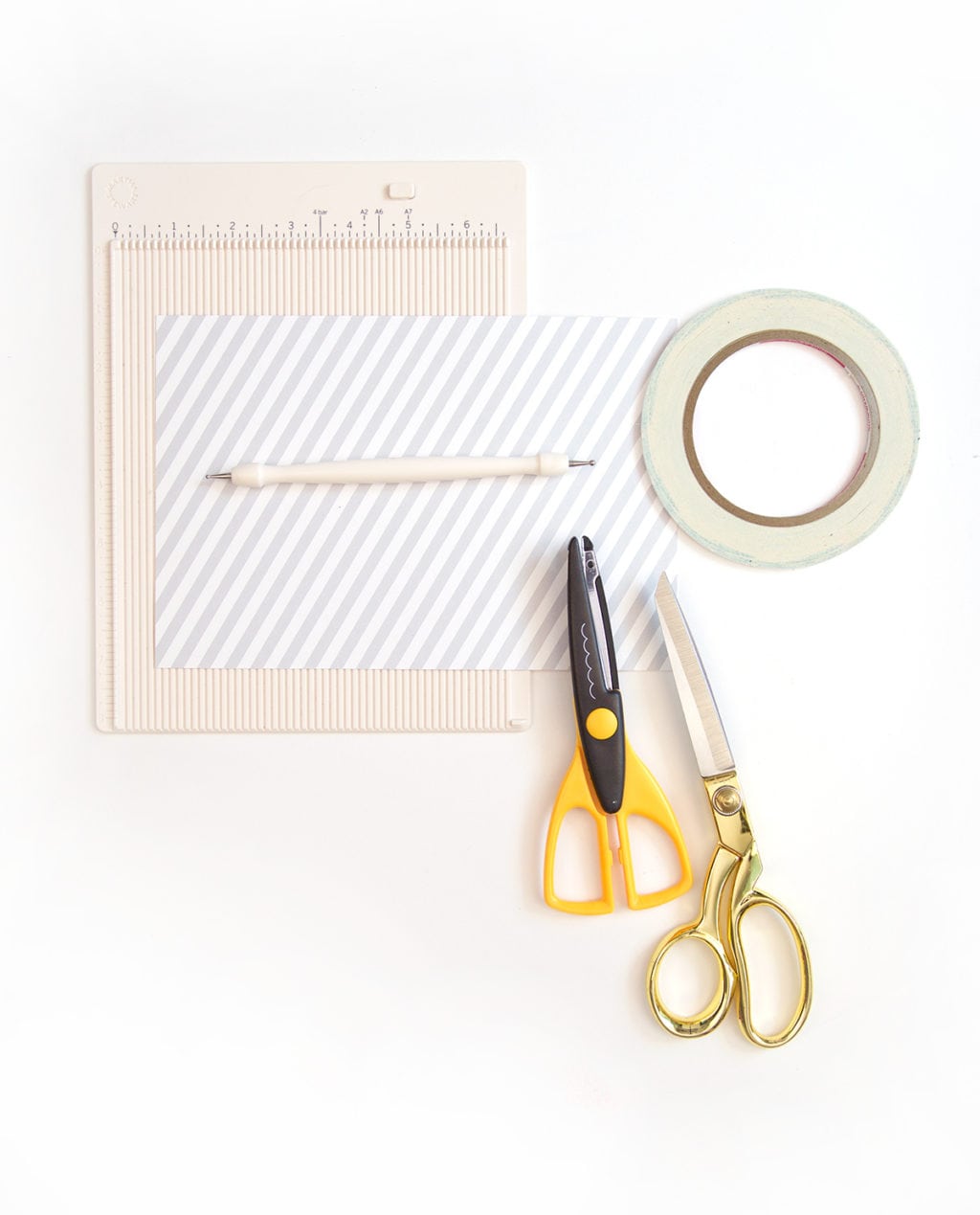 You'll need:
A mini scoring board
A scoring stylus or you can use the bone folder that comes with the mini scoring board
a piece of patterned paper cut to 6″x 9″
double sided adhesive
decorative edge scissors
traditional scissors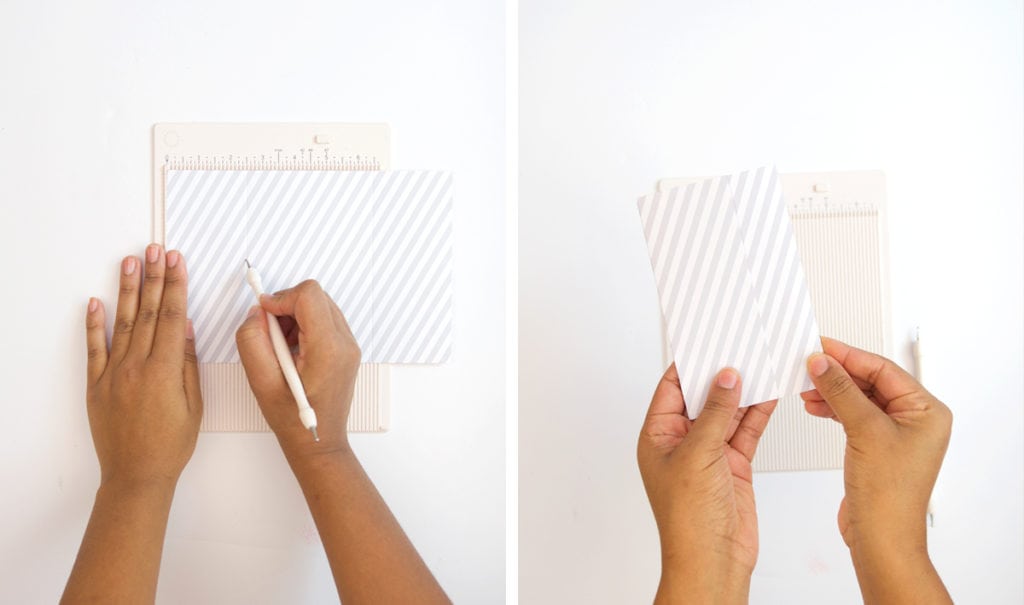 Score the paper at 2.5″ and 6.5″
Fold the paper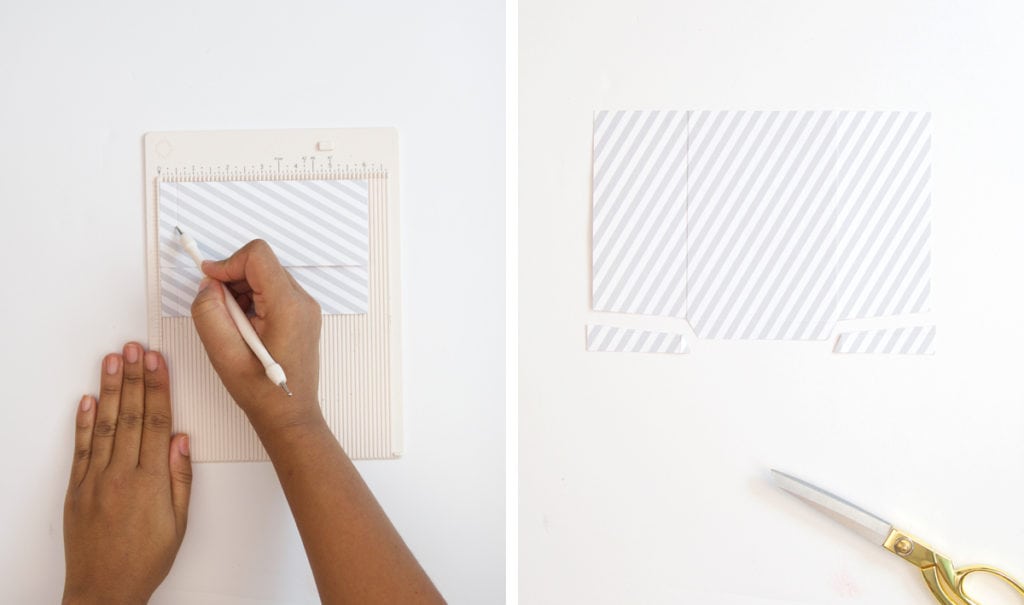 Place the folded paper onto the scoring board as shown, then score at 5."
Open up the folded paper and trim off the bottom folded edge as shown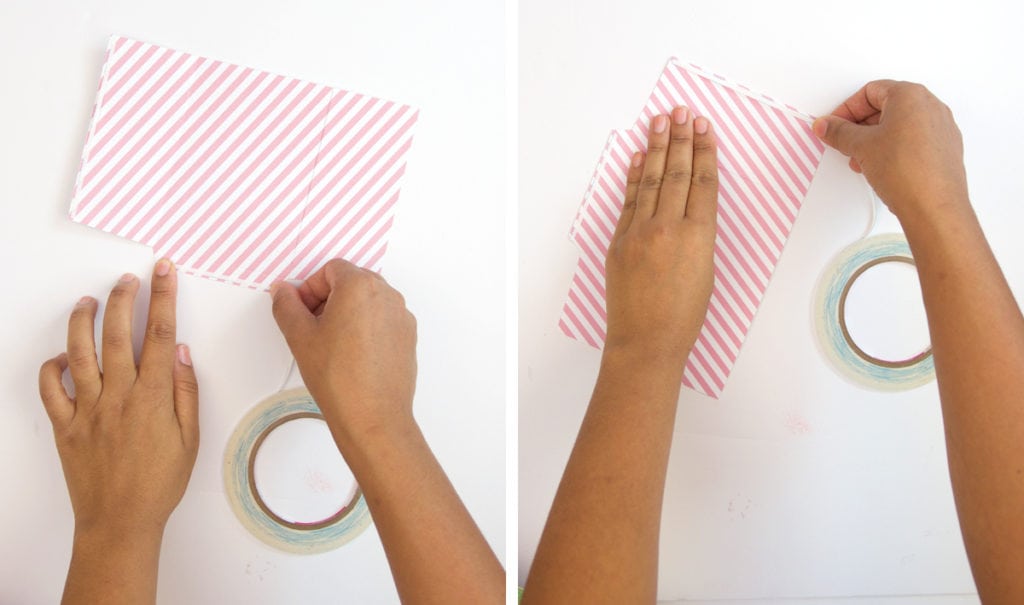 Apply adhesive to the bottom and side of the paper as shown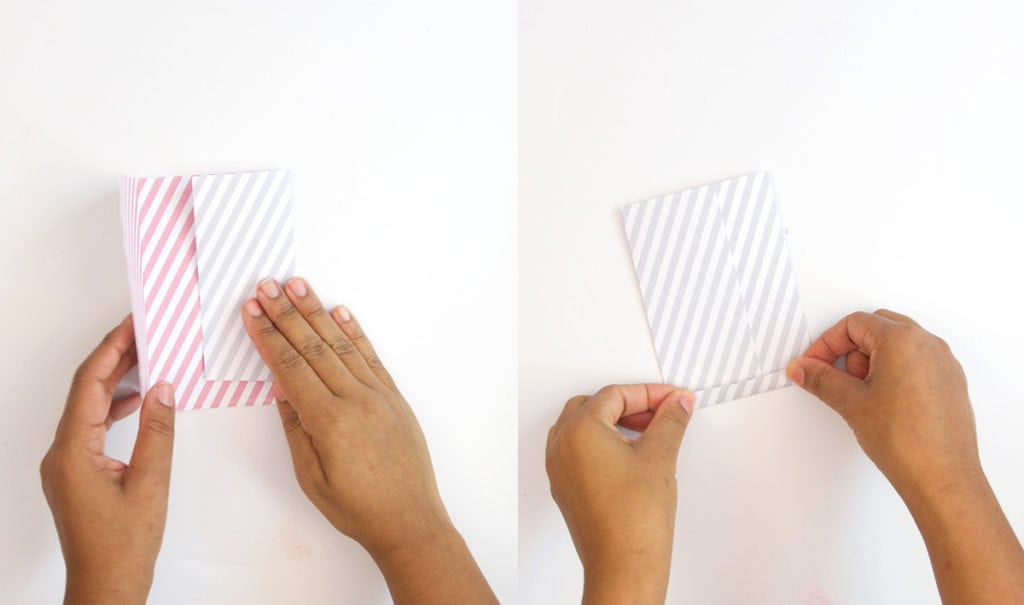 Assemble the treat bag as shown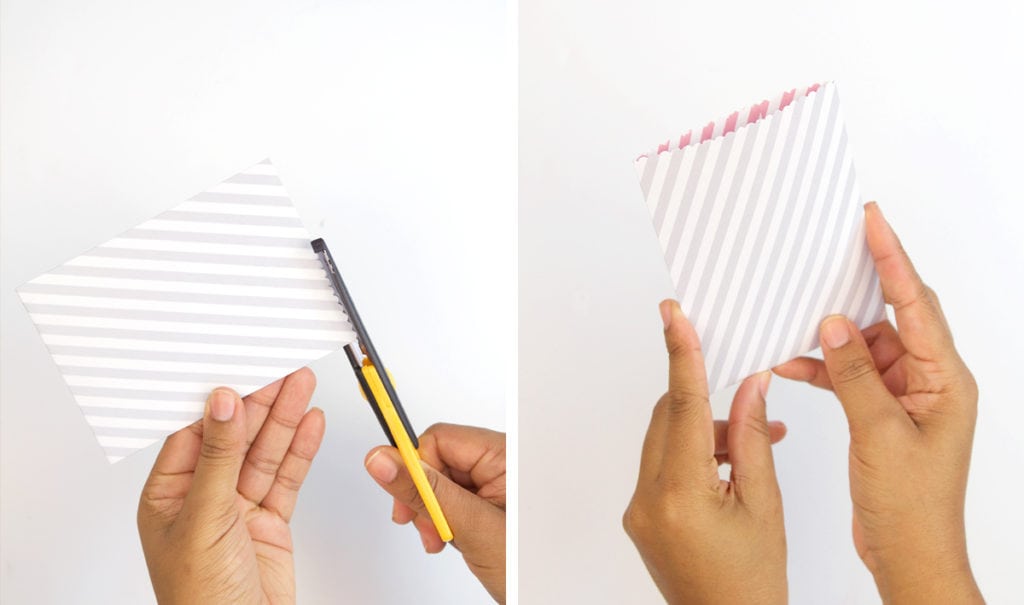 Trim the top with decorative edged scissors and you're done!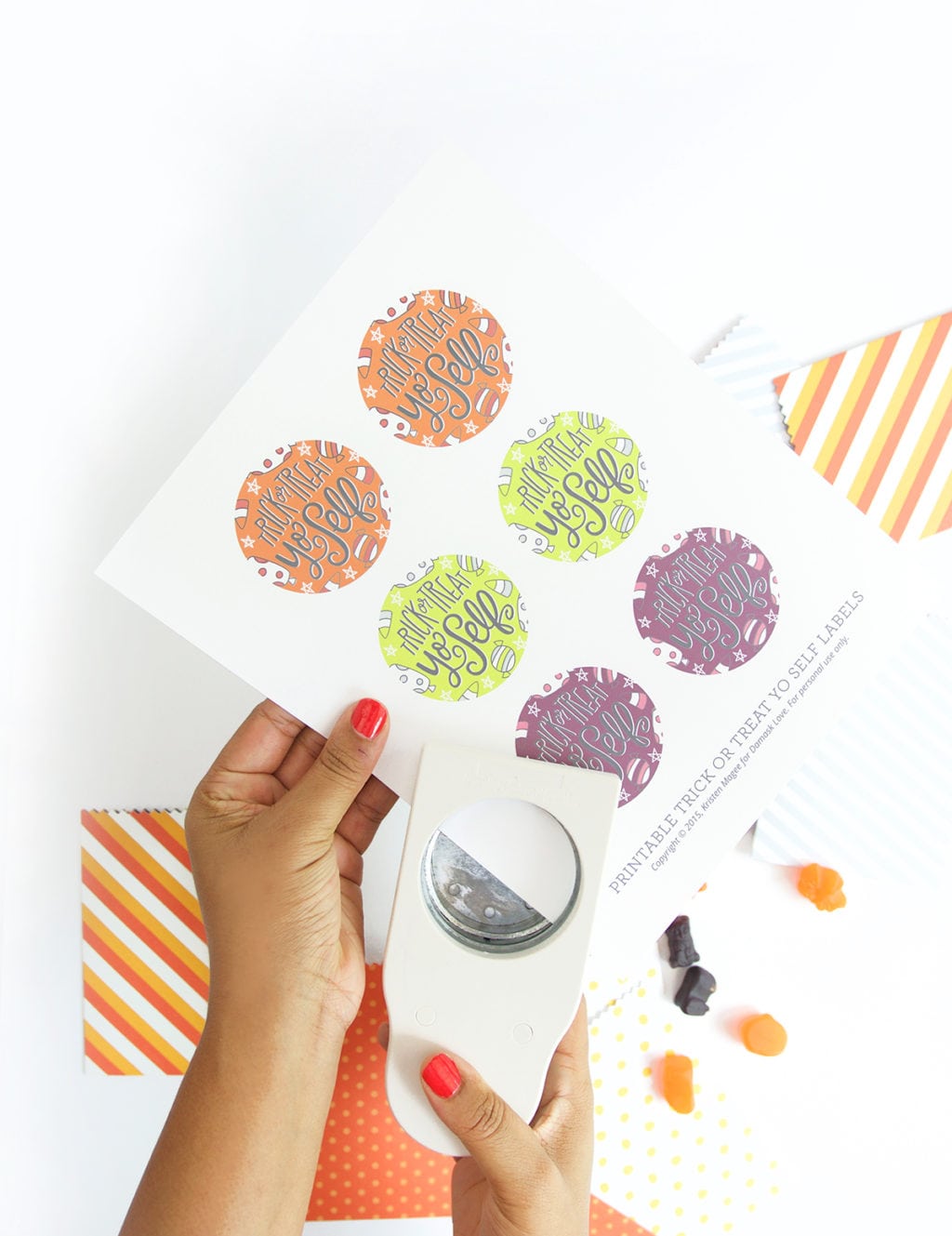 Once you created your treat bags, it's time to give them a sassy printable label. The "Trick or Treat Yo Self" labels are designed to work perfectly with the Martha Stewart Extra Large Circle Punch so all you have to do is give em a quick punch and stick them on to your bags.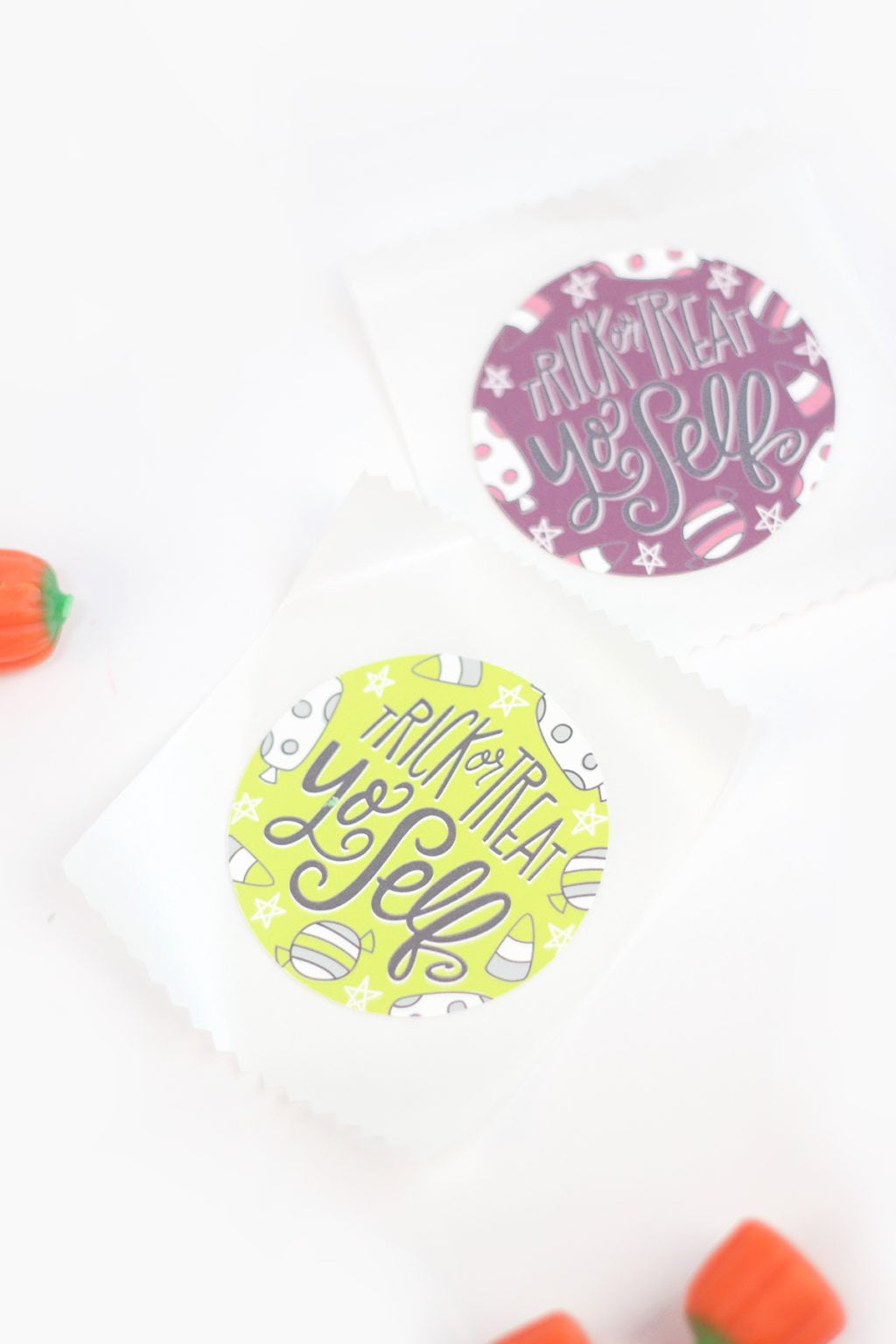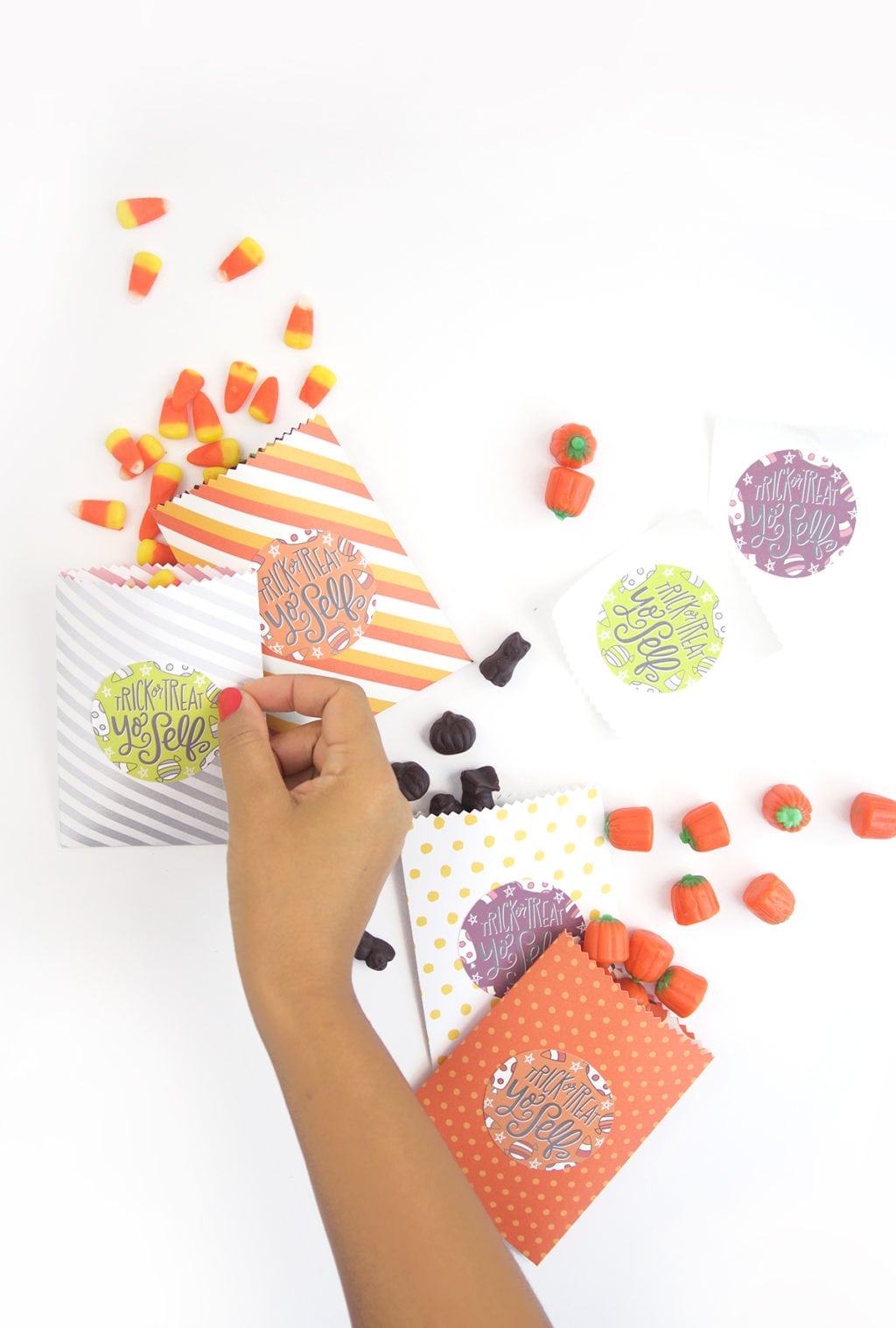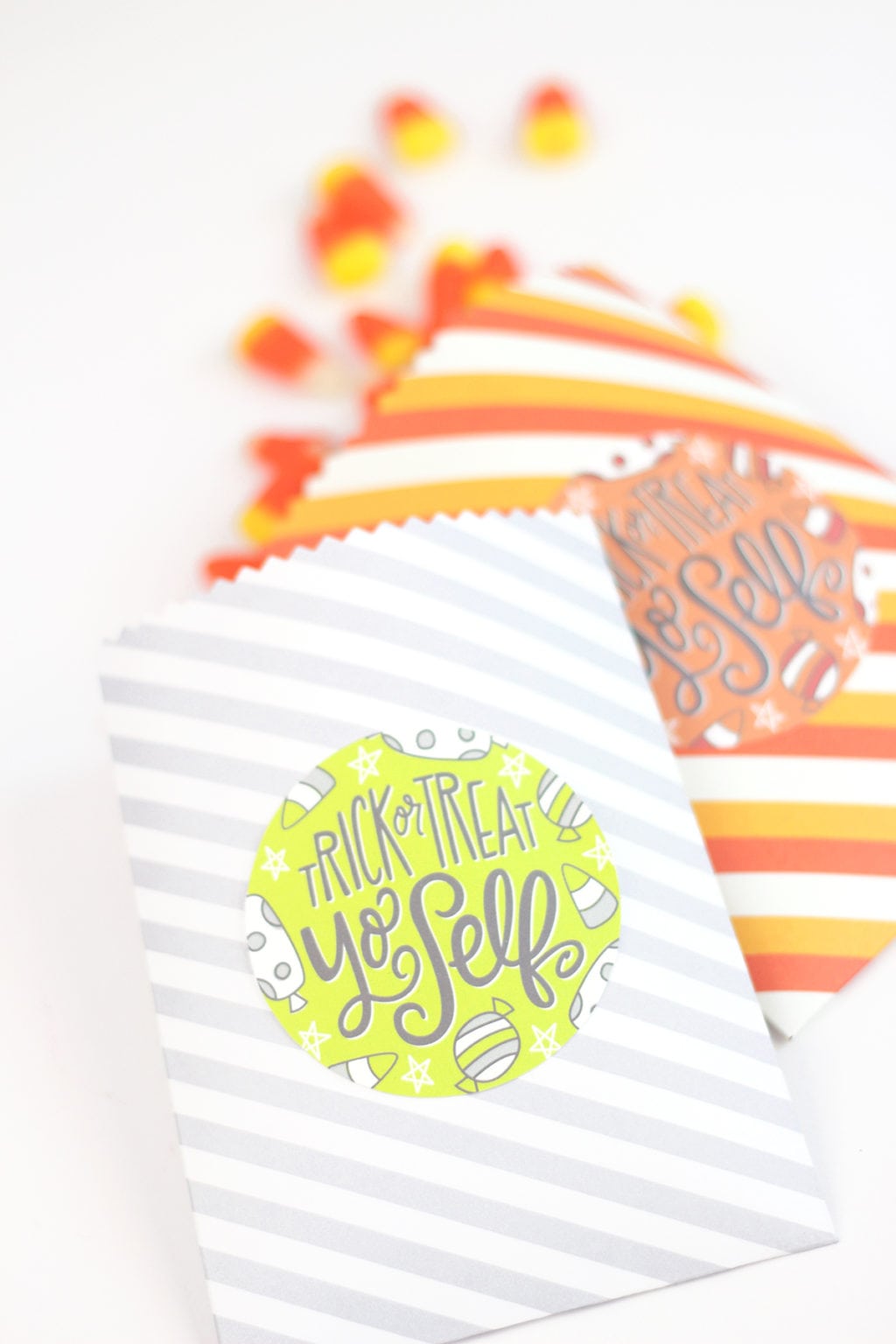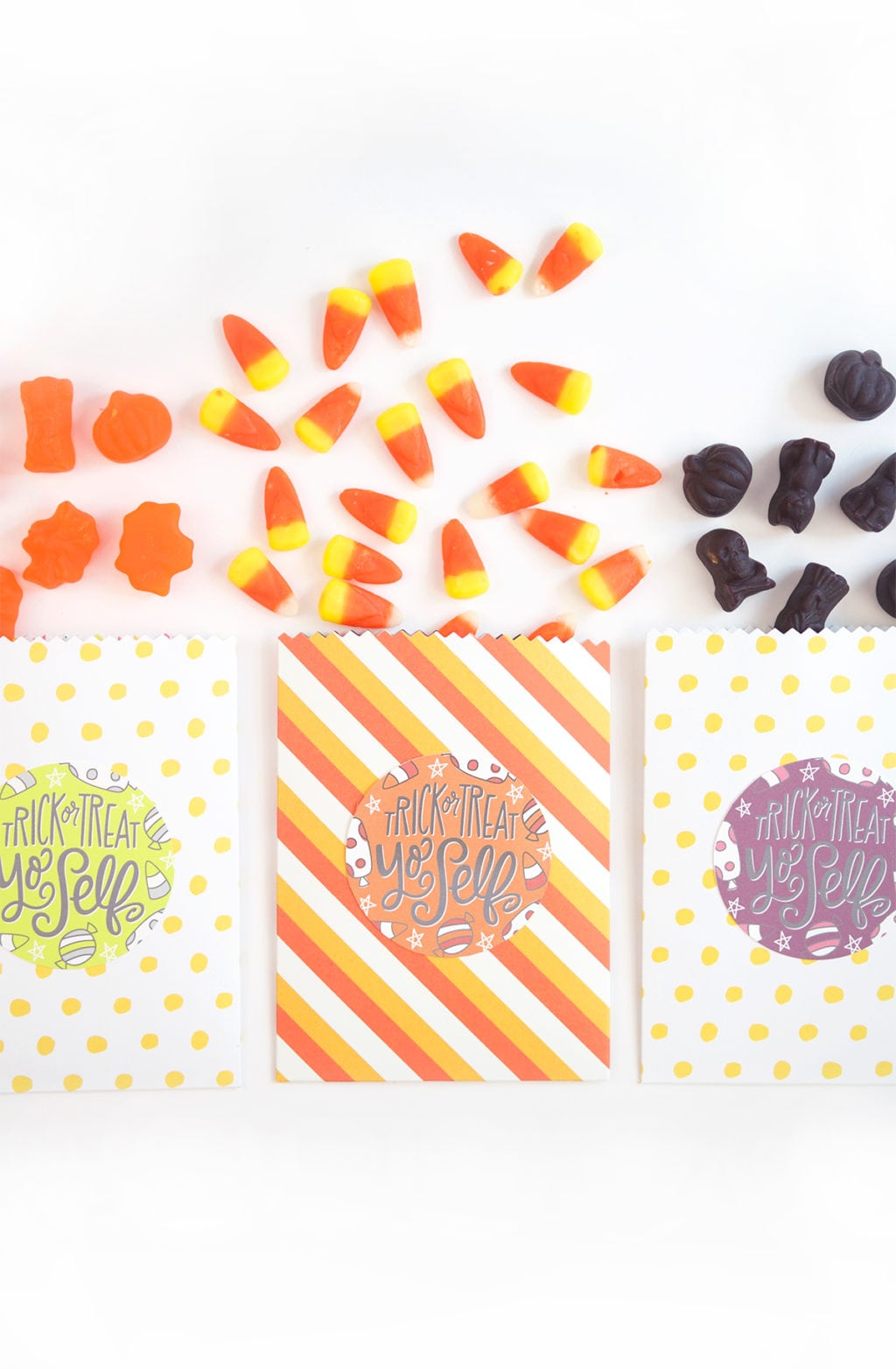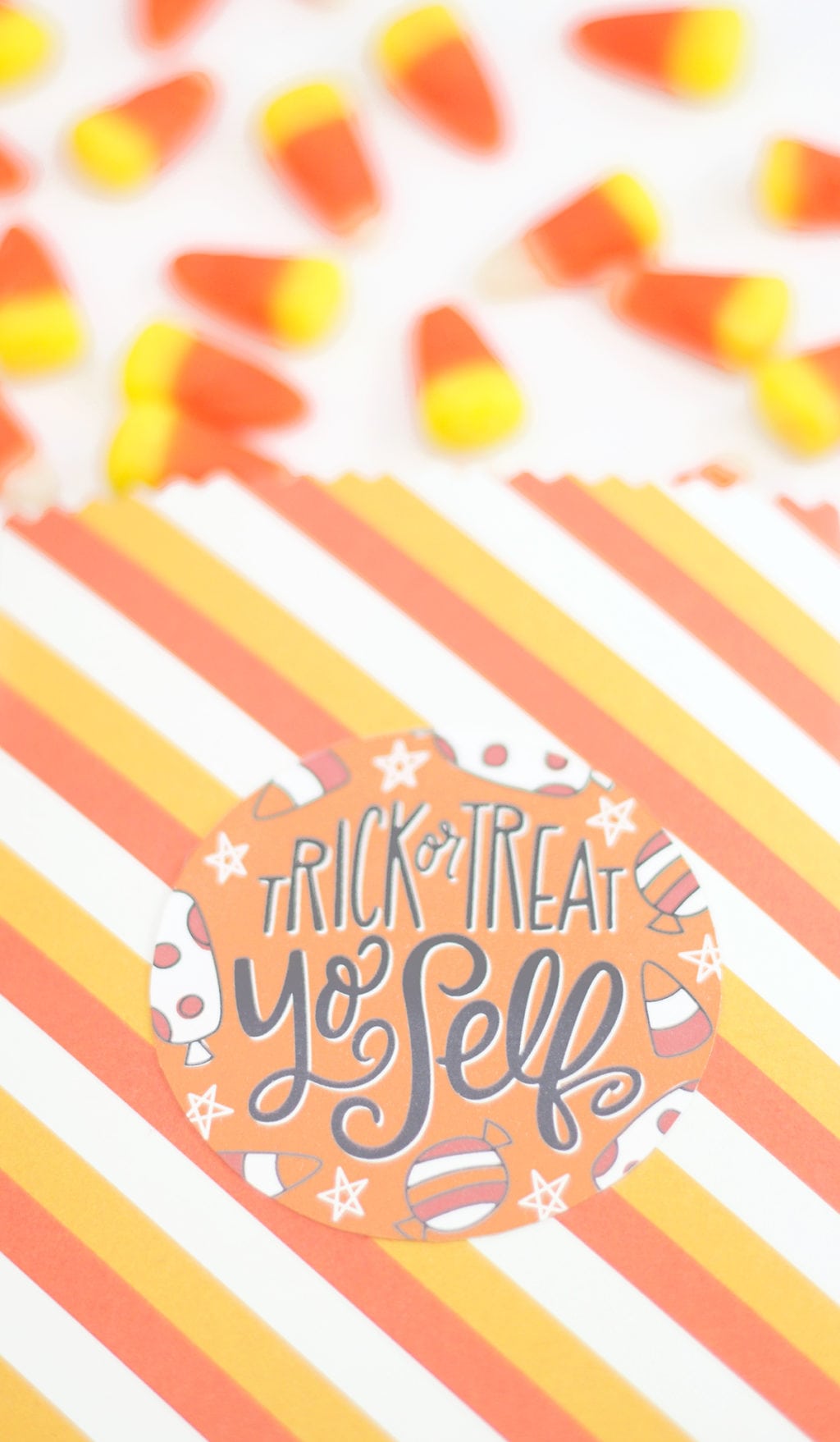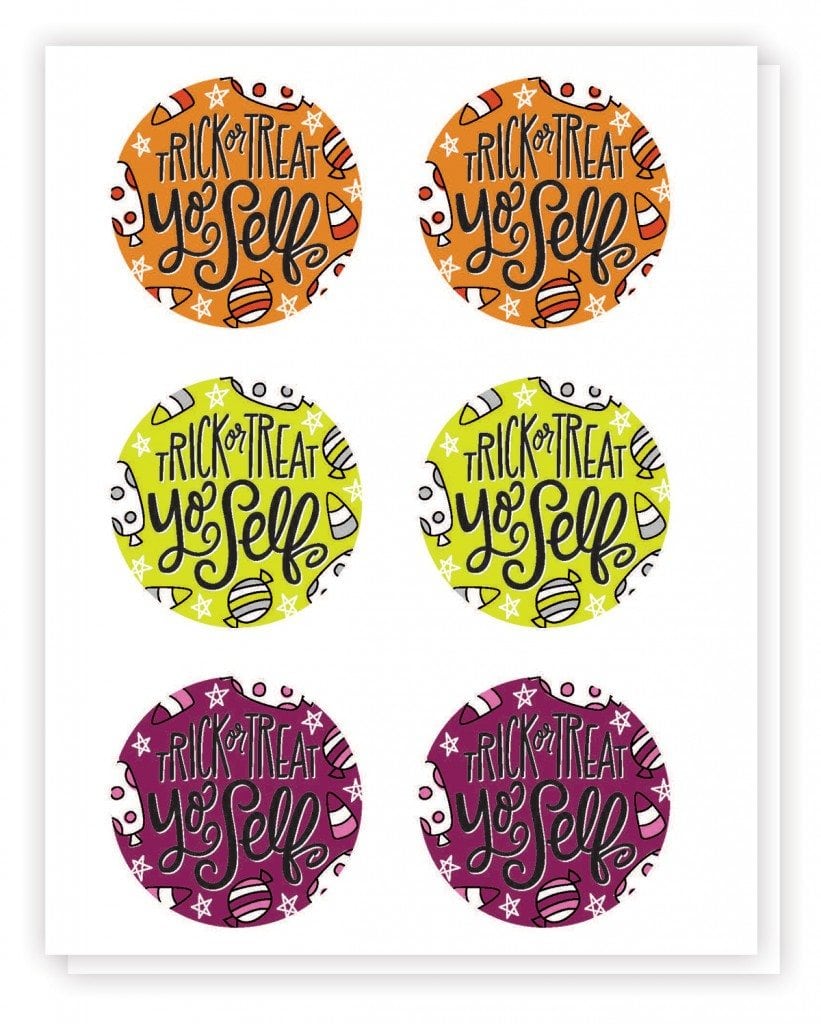 Graphic Design Printables by Kristen Magee of K.Becca
Styling, Photography and Project by Amber Kemp-Gerstel